Packed last minute
to the the point the taxi driver was waiting outside the house
while i was still throwing things into my bag.
Standard la ni.
Am staying in a brand spanking new boutique hotel called Studio M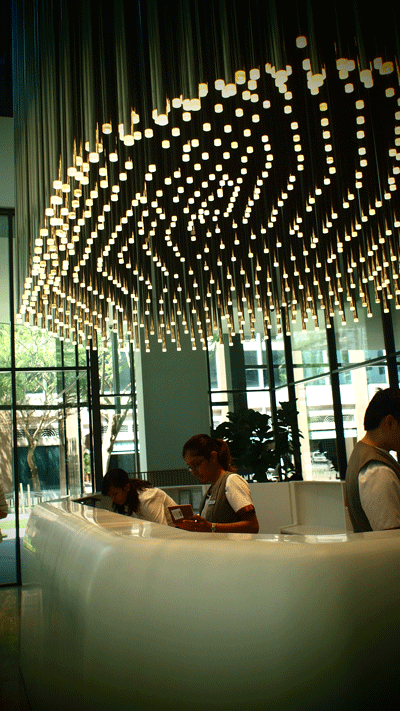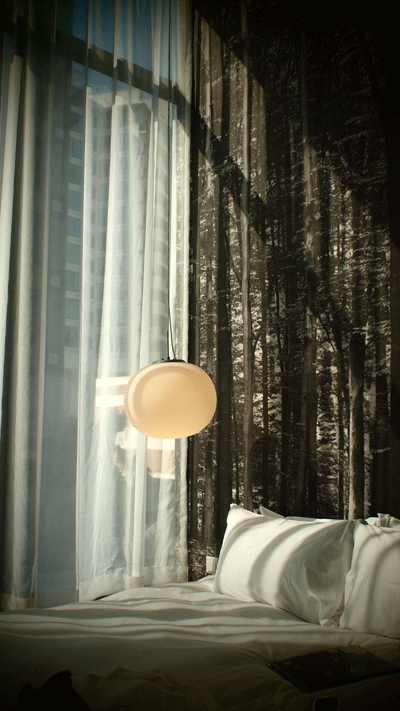 It's got beautiful high ceilings cos my room is actually a 2-storey loft!
Bedroom and bathroom at bottom,
and study (where i'm blogging from right now) at top of stairs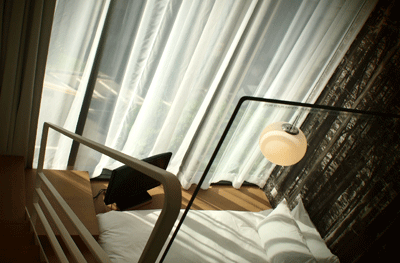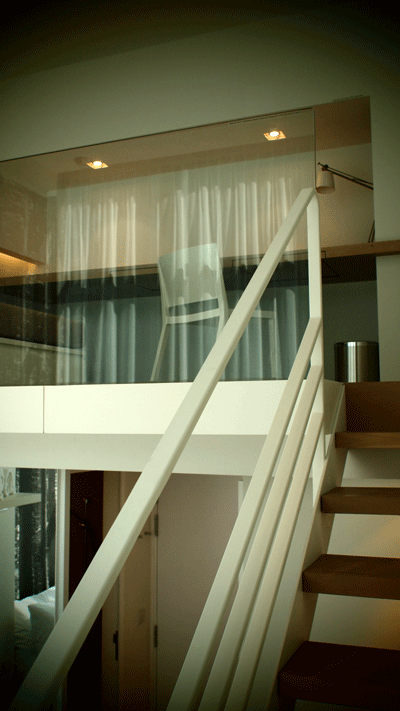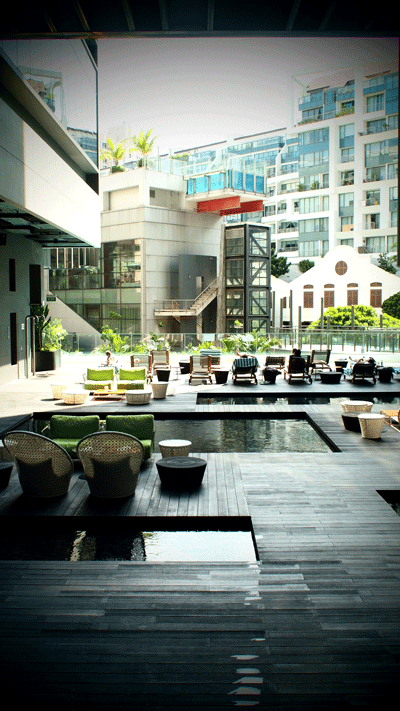 We had a couple of drinks at the hotel bar
before i changed and went for the Warehouse show at 5pm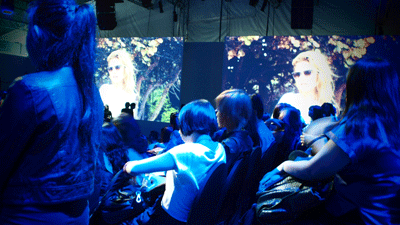 Love the set up of fashion fest here
Everything is simple, classy and professional
After the Warehouse show,
we attended the Tiff & Co. with Herve Leger one,
and last for the night – Marchesa
(you gt wait for runway pix from official photog later)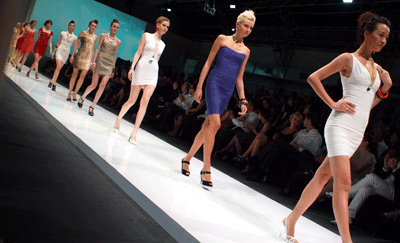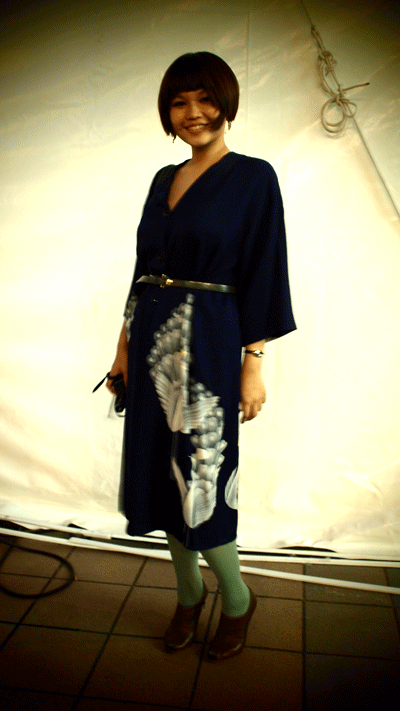 Jessica Ling was one of the winners (WHY am i not surprised!!) for the sponsored trip to Audi Fashion Fest
I love her style!
She's always so original and experimental.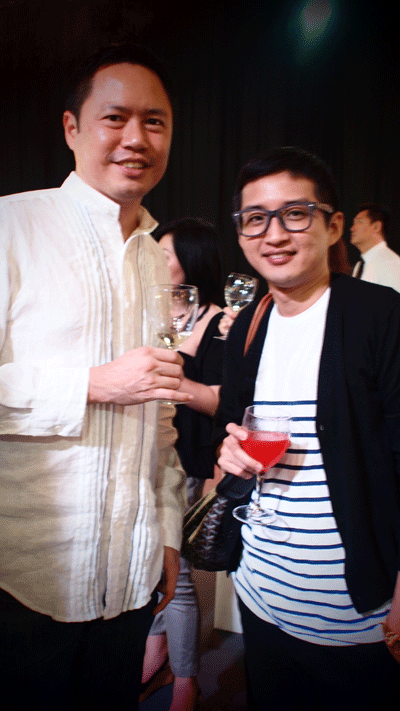 Peter from The Sun, and Khoon Hooi

[click for larger view]
We met up-and-coming designer Ben Wu (middle)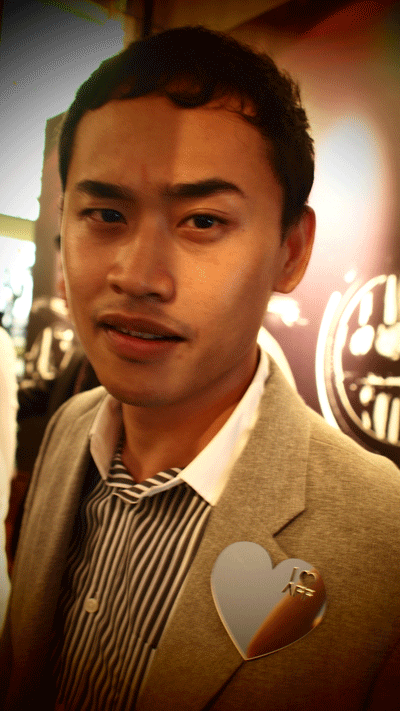 This guy, Mahathir, recognised me for my blog,
and i was really surprised to find out Singaporeans read KBF.

Right after that i practically stole that mirrored "I <3 AFF" heart badge off him.
Okay, so he very kindly gave it to me, and i practically jumphugged him oops.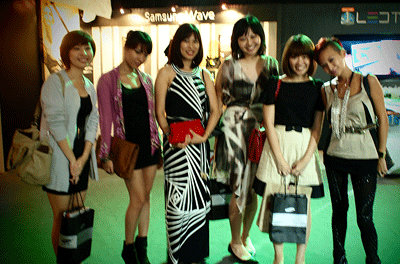 Hanie (2nd from left) also won the sponsored trip to AFF.
We be camwhoring with Sporean fash bloggers.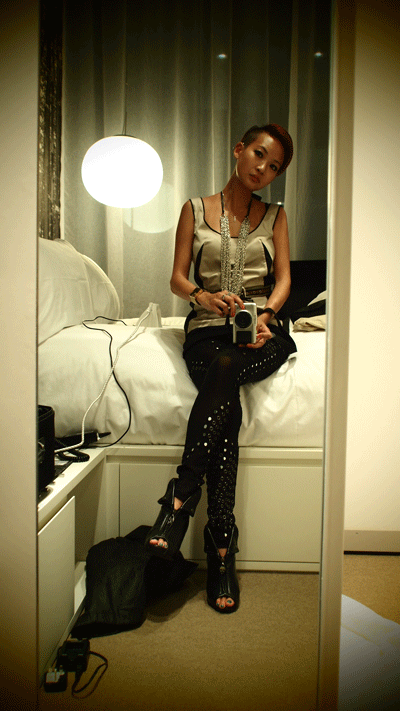 top; justin yap
mesh + mirrored leggings; chris kane x topshop
shoes; yunique paradise
necklace; justin yap
belt; vintage from bkk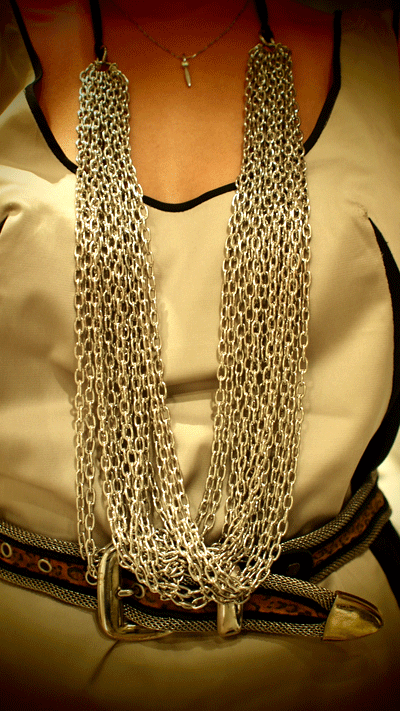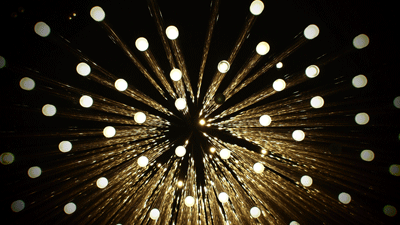 Love today so far at AFF!
Marchesa's dresses made me think of air, water and wind,
and i think i really need to get myself ONE elegant blow-myself-away dress like that.
Met lots of interesting people and can't wait to see more funky-dressed ppl tomorrow!
Think i'll be a bit more hardworking and take some interesting style shots.
Other than that, i made an exciting decision to change my flight to London by a few days,
cos HP wants to send me to NYC!
NYC AND THEN EUROPE FOR SUMMER.
Seriously, just now,
i looked up into the night sky,
and spoke to the Universe.
Going, hi i know you're listening,
and i don't know why i'm so damn lucky right now,
but i just want to say thanks,
i appreciate it,
i'll try not to fuck anything up,
and i promise i'll be as good as i can be.