Good grief there are SO many pix to edit
i'm just trying to do them all asap before
i end up not blogging any at all!
Below was at the House of Holland show at Singapore a week ago,
probably the show i was anticipating the most!
I attended it alone,
and strayed around the tent with a drink in hand
using my time by taking some style shots.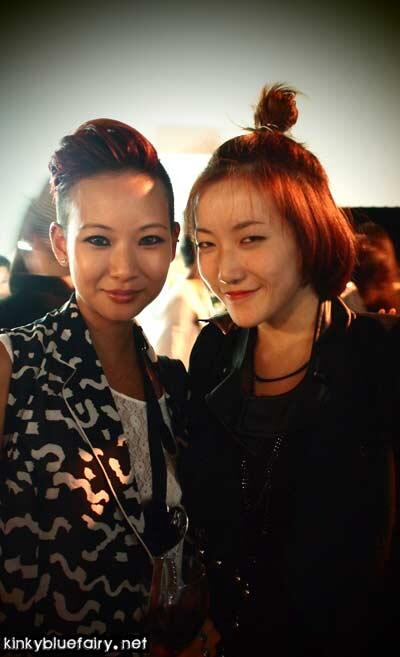 me with LindaLHLY = fashion student / one half of TwoFace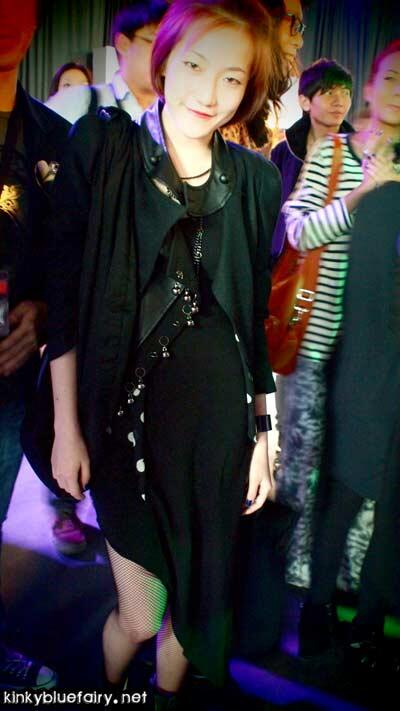 I spotted this group of supercolourful peeps
and just HAD to ask for a picture.
The girl in pink (Noelle) said: "You look fucking awesome!"
To which i went, "Thanks! 
"
I thought Karen and her looked pretty fucking awesome in their H of H threads as well.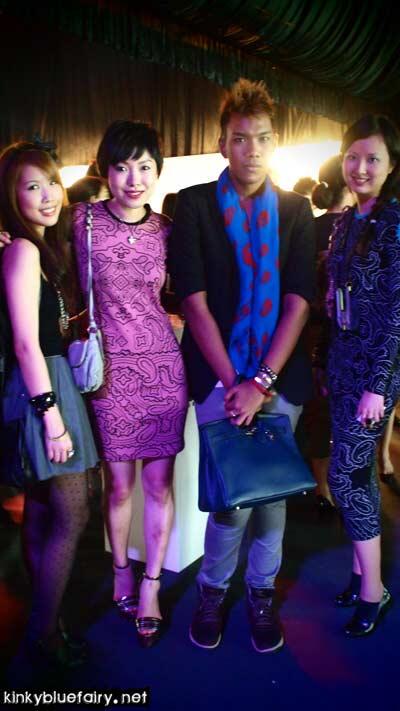 (oopsidunno), Noelle Loh, Rohai, Karen Tee
got most of the names from Wern's blog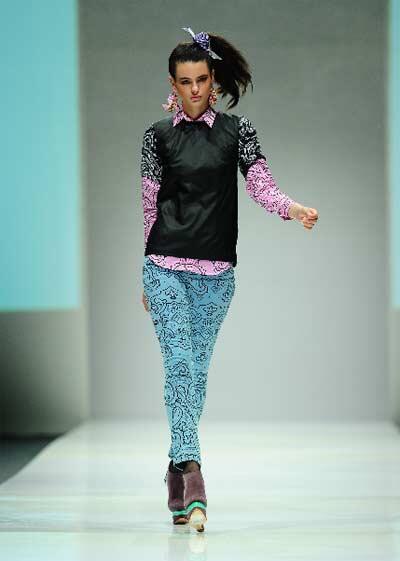 Almost everything i saw from House of Holland is so me,
but i'm thinking i'll only let myself buy one piece -_-
Especially fancy the ones with the wild prints + the funky leggings in purple/turquoise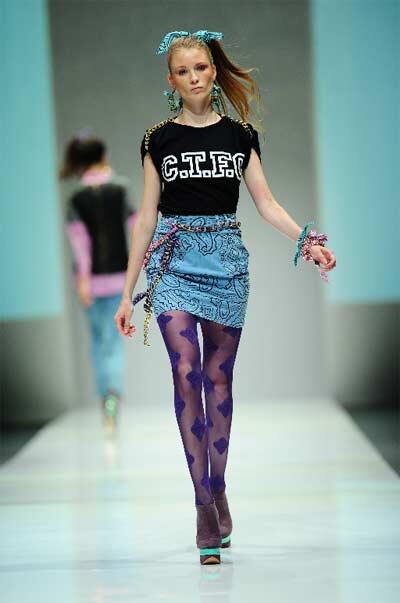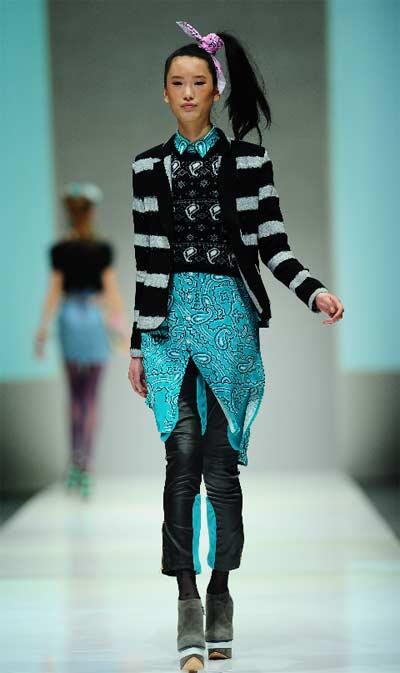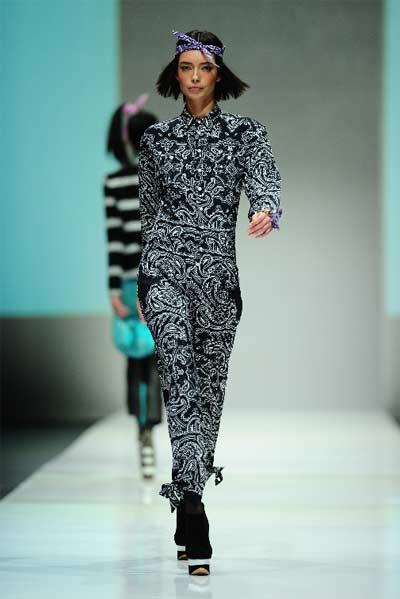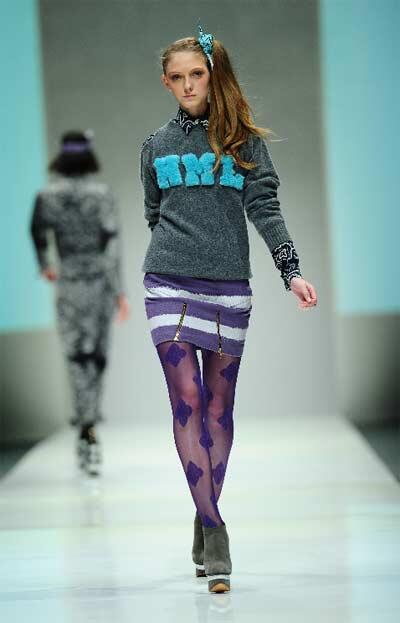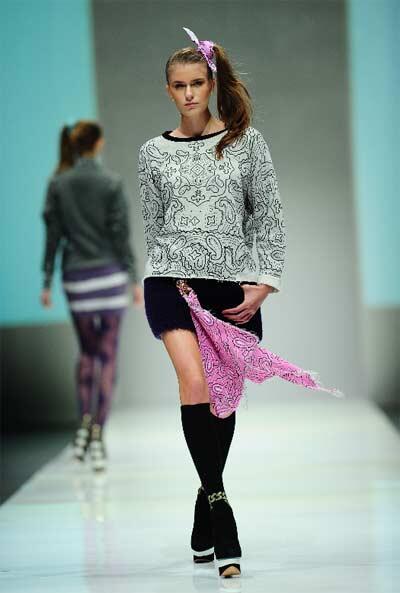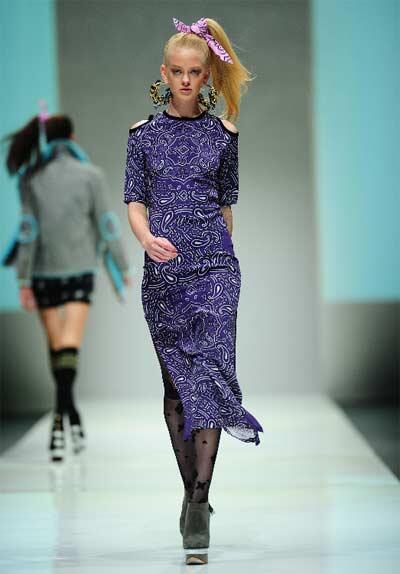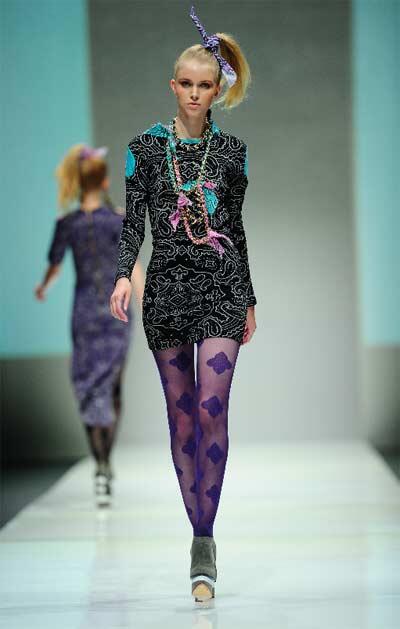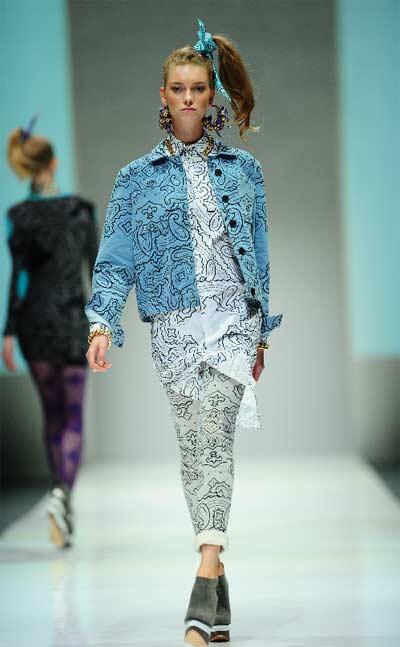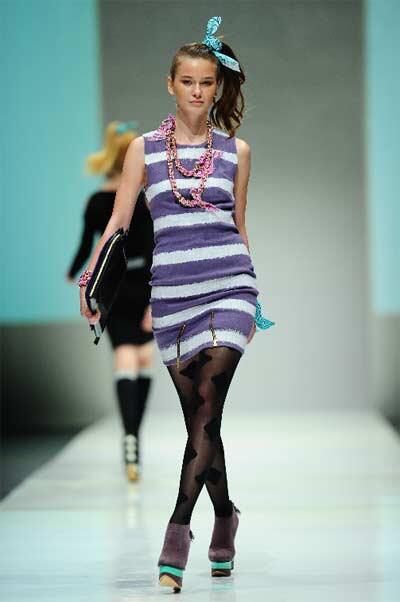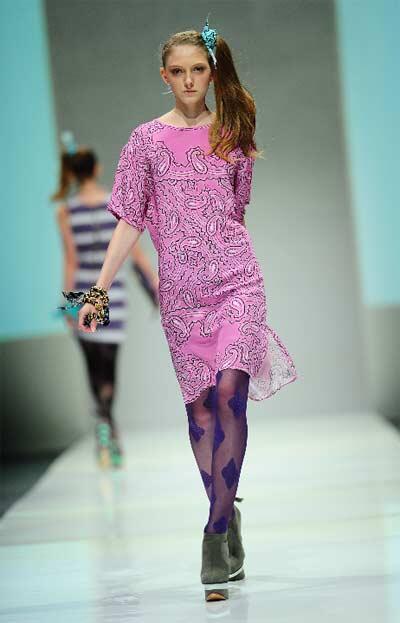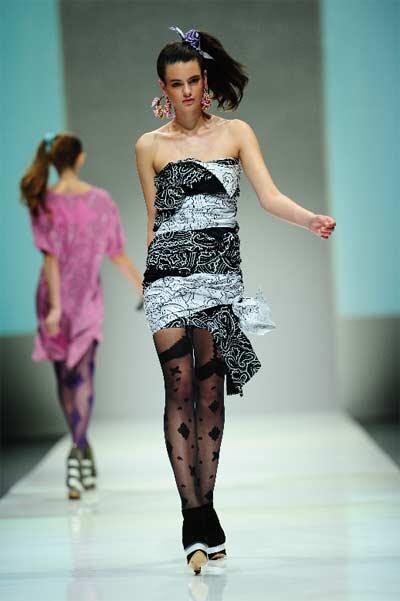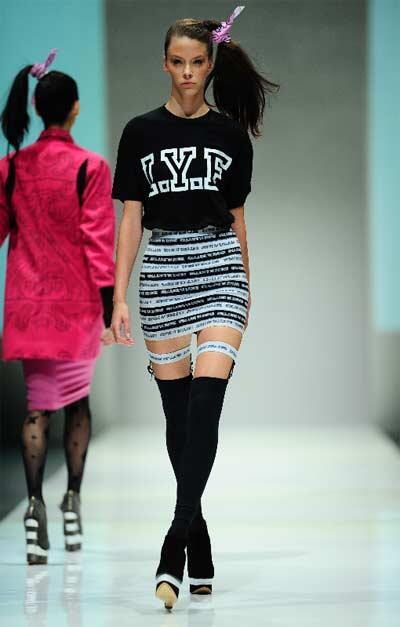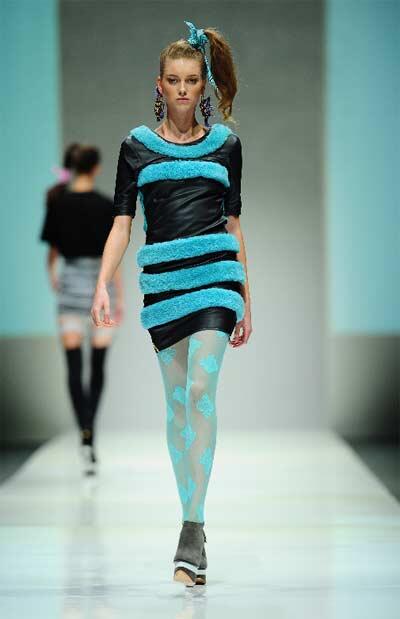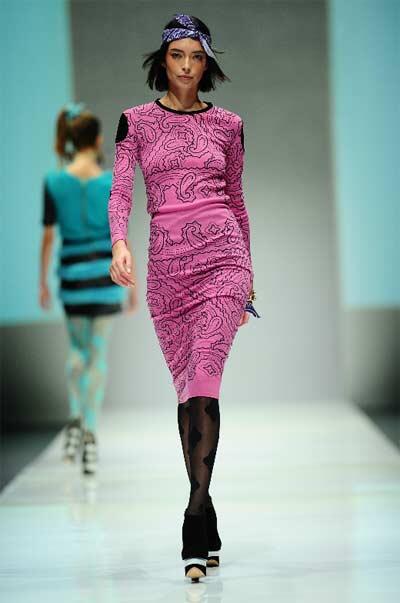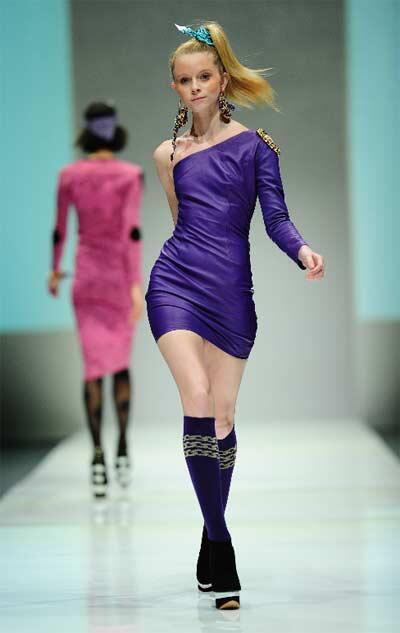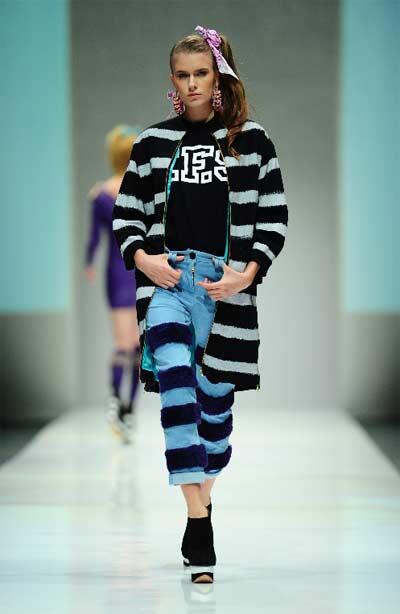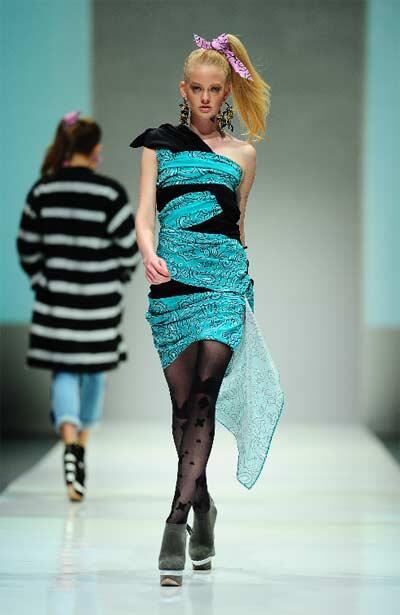 [all images provided by AFF]
After the show: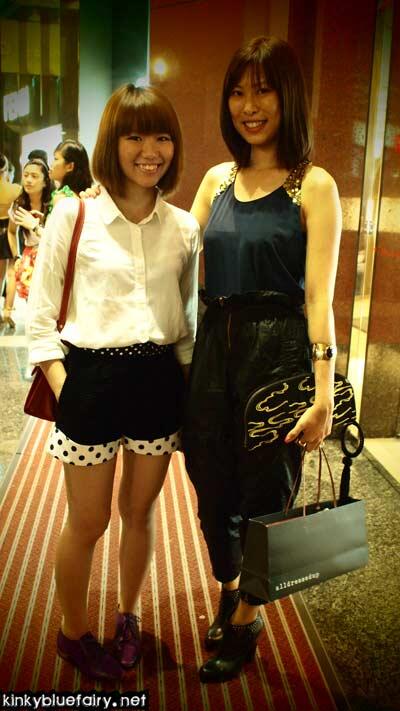 Dottie of Fashionation + Wern of Fash-Eccentric
waited with me to meet up with the rest of the Msia and Oz bloggers.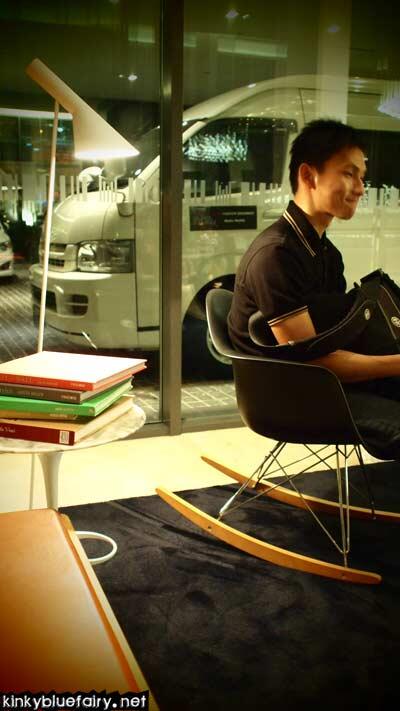 We all headed back to the hotel to freshen up and rest a bit,
before the after-party at Blueprint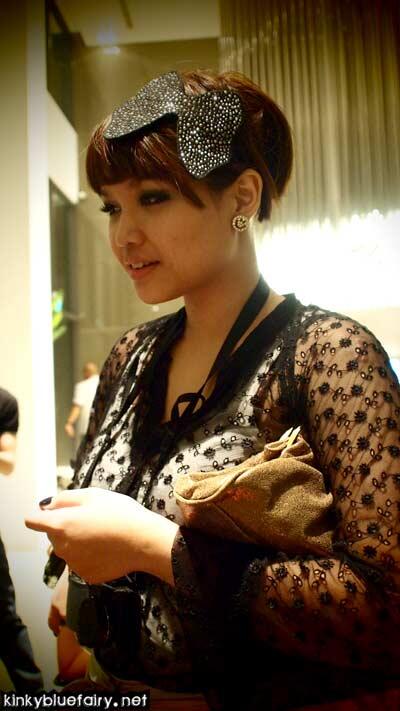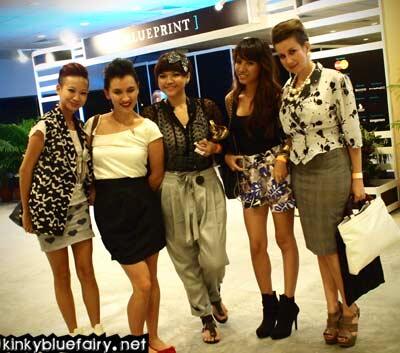 me, The Frockette, JessicaLing, Hanie, Lady Melbourne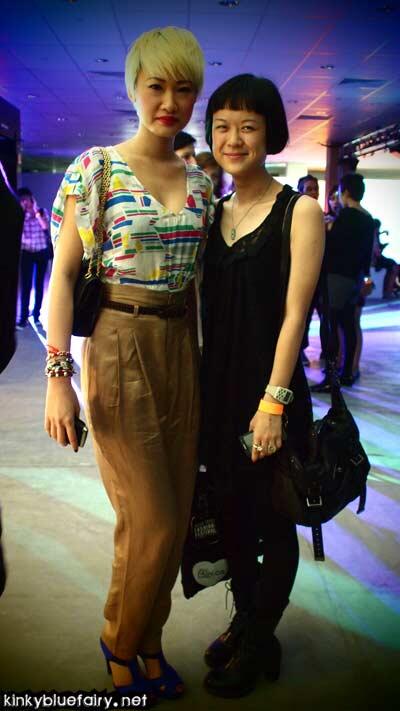 fashion editor Esther Quek + friend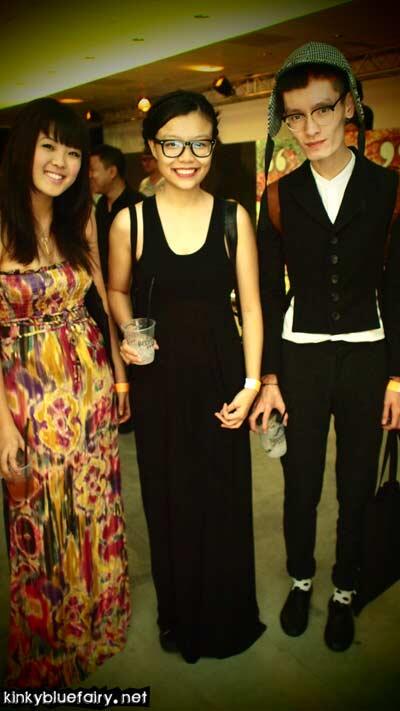 Geraleine, Laila of Rock the Trend, Carlos formerly of The Vogueite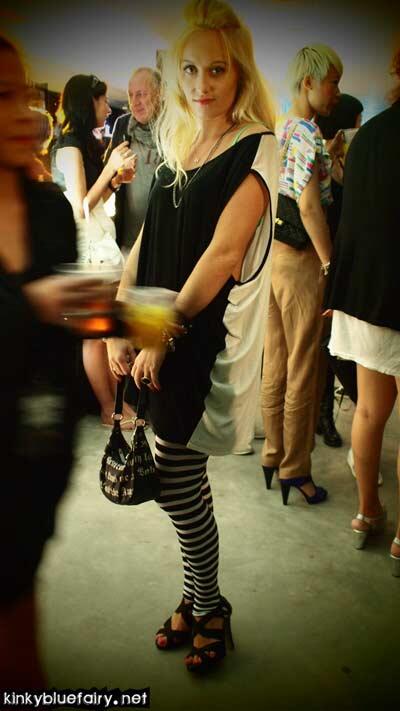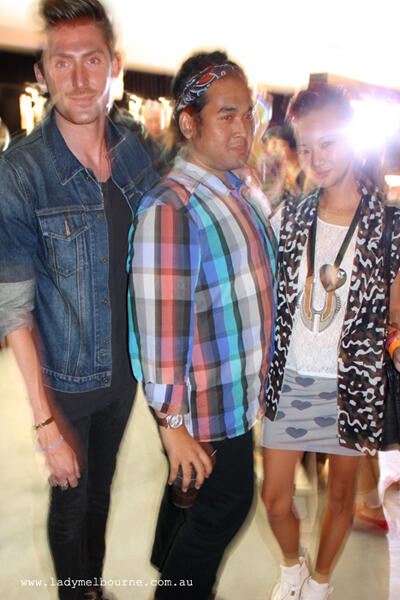 Henry Holland, Aizat Aidid, me
Henry popped out to say hi to us for a while,
and all these ppl started coming up to take pictures
so he made a polite and quick escape.
I don't blame him!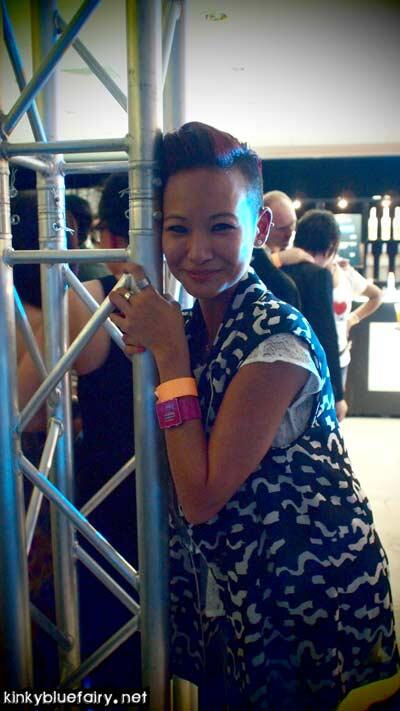 A metal structure i danced with resulting in me bonding with yet another inanimate object.
I didn't take much pictures after that,
was too busy keeping an eye on my bag,
balancing a drink, and hopping around.
Am a bit disappointed people there are so much more maintain
than say KL, Jakarta or Bangkok.
The music was fantastic, and nobody was dancing much,
till Aizat and Rohan had some dance off.
But after, it still wasn't… rocking y'know?
So i just layaned diri with my metal beam (so convenient to dance with for balance
)
and occasionally Wern, Bryanboy and Fabiano.
Most of us headed to Zouk after that,
i lost everyone else except Wern.
Somehow we found BB and Fab again
and we danced at this big patch of empty space we found
pretending it was a catwalk and shit haha.
Zouk in Sg closes much later than KL
and i didn't even check my time when i decided
okay i'm tired i wanna go home now
and later found out it was 3:30am
Guess my automatic Clubbing Clock works fine :p
+ + +
Woke up surprisingly early next day
went to Universal Studios
and rushed to Zouk for their Flea N Easy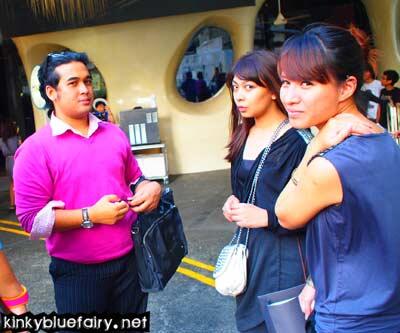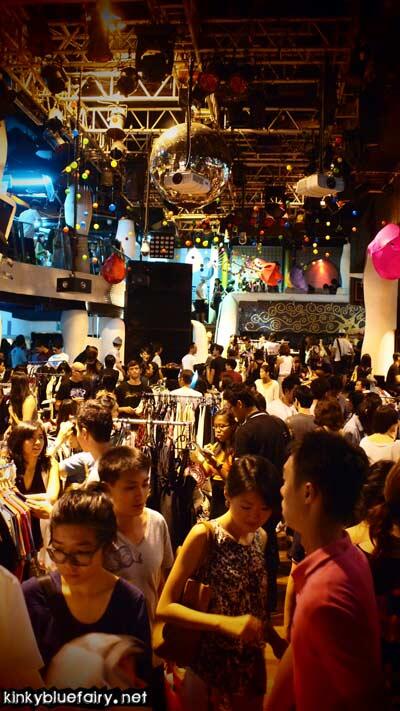 I wasn't planning on buying anything (but isn't that always the best case!)
but picked out a vintage brooch,
studded shoes, massive bow headband
and hrmm that's all i reckon.
(edited: OH and a pair of leggings Linda sewed!)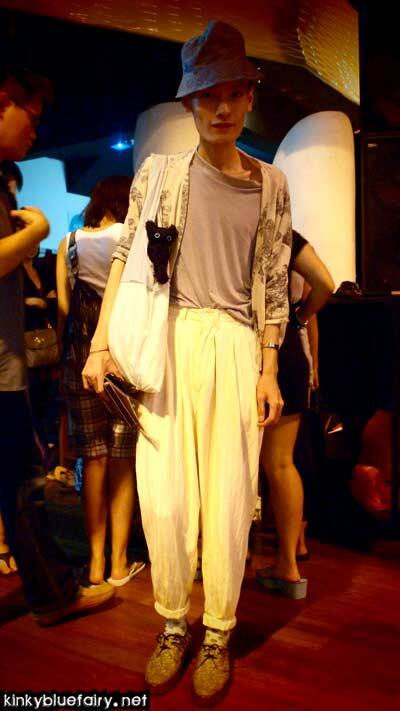 There's something about Carlos that i genuinely like.
He's so soft-spoken (i almost had to press my face to his mouth every time he spoke),
fashionable, dramatic in a quiet sense,
and carries a toy kitten around in his bag.
I find him like a character you'd read about in a storybook,
except he's very much real,
and i feel… doesn't pretend to be anything else except himself.
Very interesting person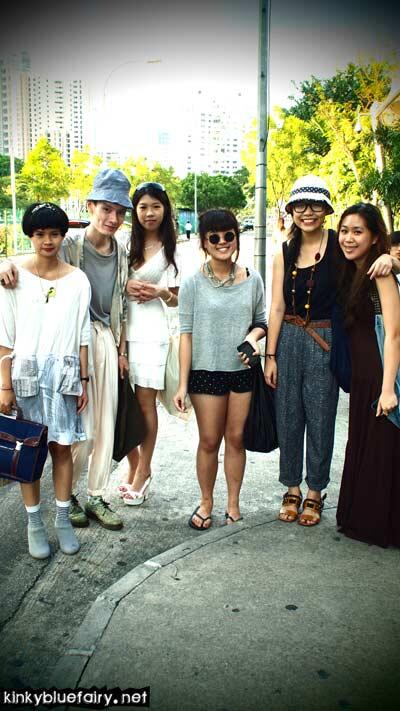 Got a quick shot of the Singaporean peeps,
then ran off to the aiport to catch our flight home!
Related posts:
– Studio M boutique hotel + Audi Fash Fest
– Raoul Singapore
– Audi Fashion Festival: alldressedup SS10
– Audi Fashion Festival: Warehouse Ss10
KinkyBlueHistory:
1 year ago: i said bye to my bunny
2 years ago: SalahWrong played witches
3 years ago: i posted pix of FoxyLisa's wedding. She now has 2 kids 0_o
4 years ago: i super layan diri
5 years ago: someone suggested i quit drinking. right.