STB brought down a group of bloggers from Malaysia and Australia.
From Australia, they invited Phoebe aka Lady Melbourne
and from Malaysia, they invited me.
Besides us two, there were also 3 bloggers who won the To Singapore With Style contest:
– Jessica Ling aka TheHeyHeyHey (KL)
– Hanie Hidayah (KL)
– Chrissie aka The Frockette (Melb.)
Aside from the trip to Singapore,
the 3 winners also won a full outfit from Raoul / Ben Wu.
Phoebe and i tagged along to the diff outlets,
to have a looksee as well: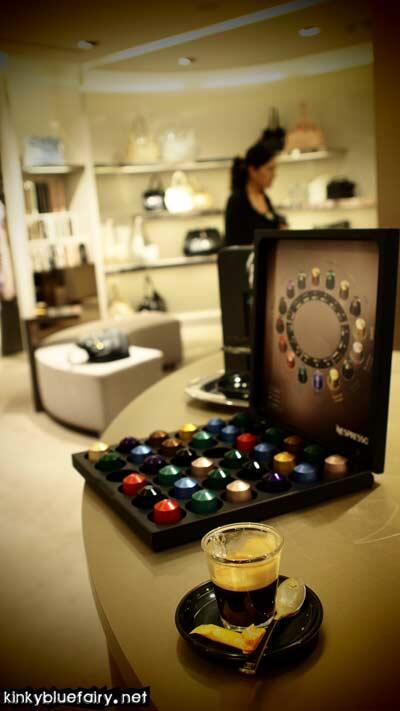 I don't usually need coffee at all,
but the sight of the espresso machine in Raoul was relief,
especially since i slept at 4:30am the night before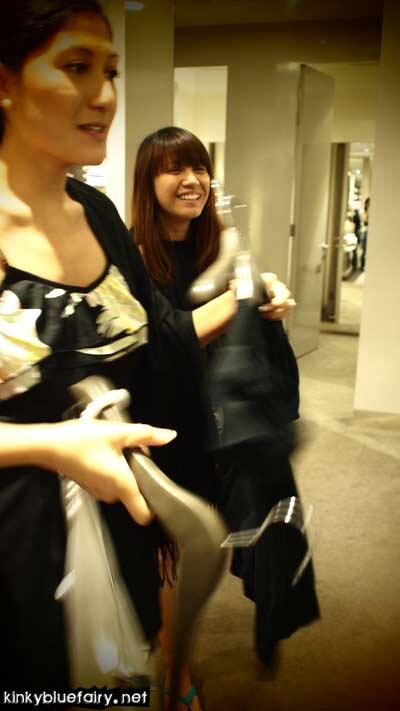 FJ Benjamin MarComm Assistant Manager Deborah helped the girls pick out the nicer items,
and suggested how they could mix and match.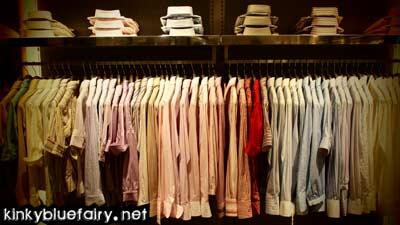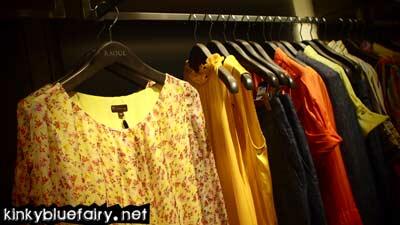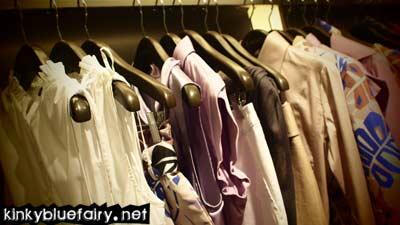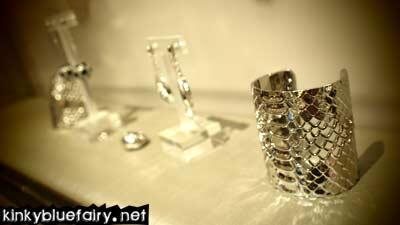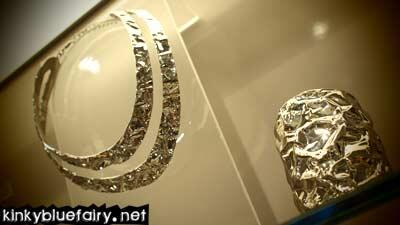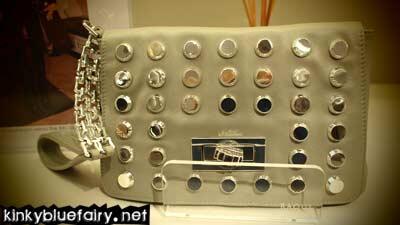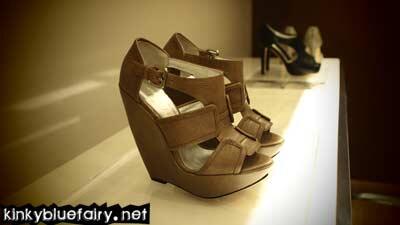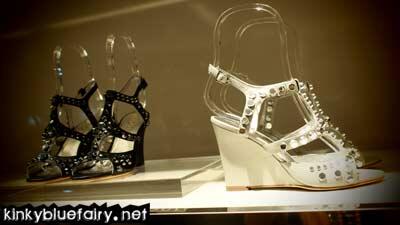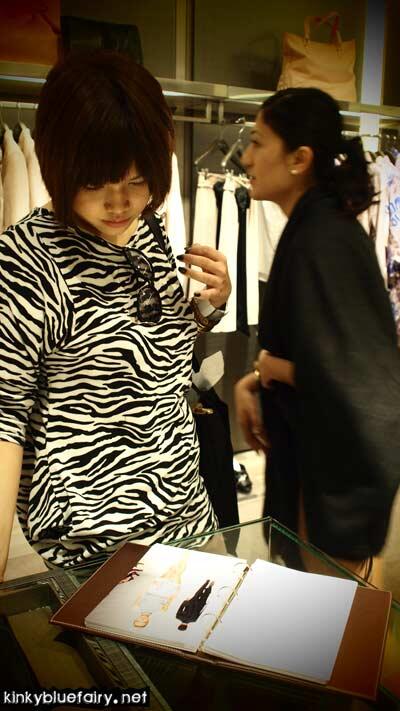 JessicaLing checking out Raoul's lookbook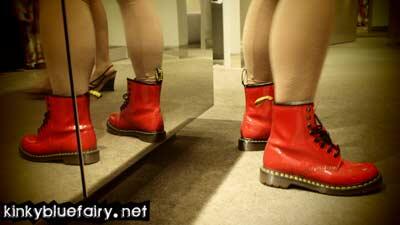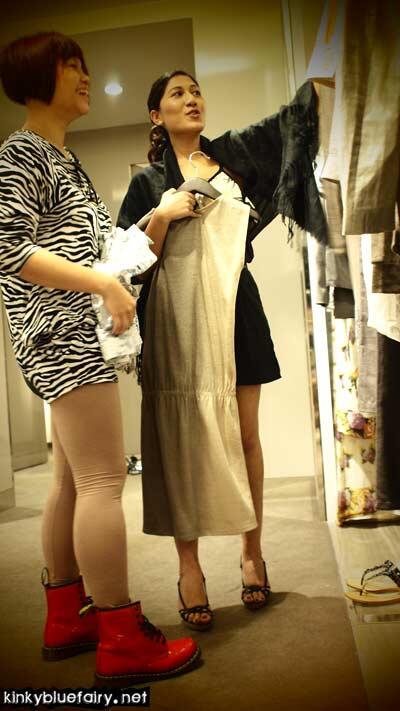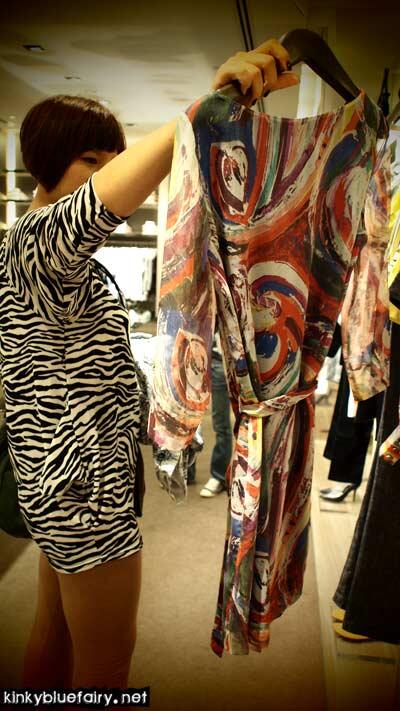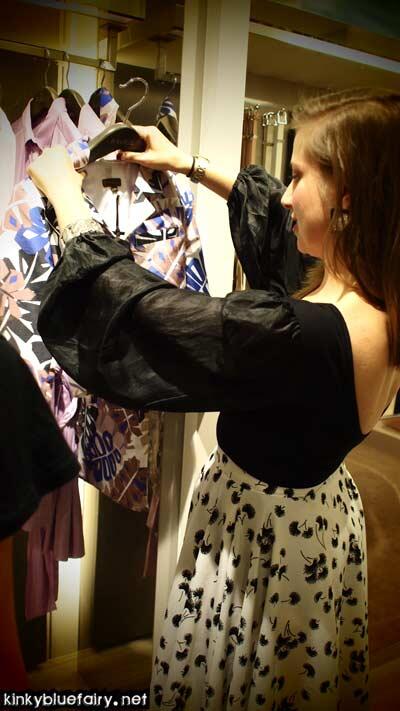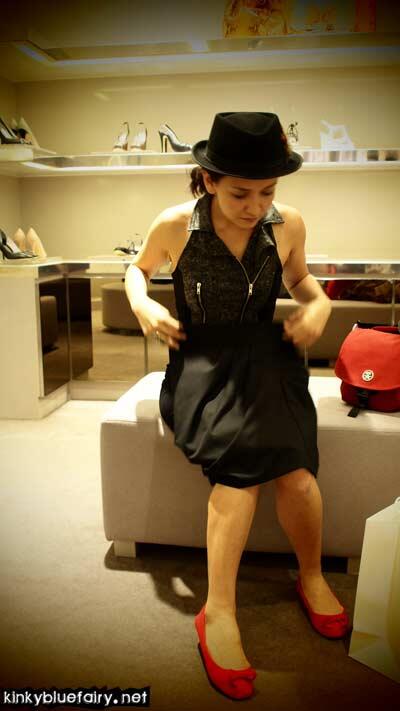 Chrissie aka The Frockette showing us what she picked out from Ben Wu
before trying on some shoes from Raoul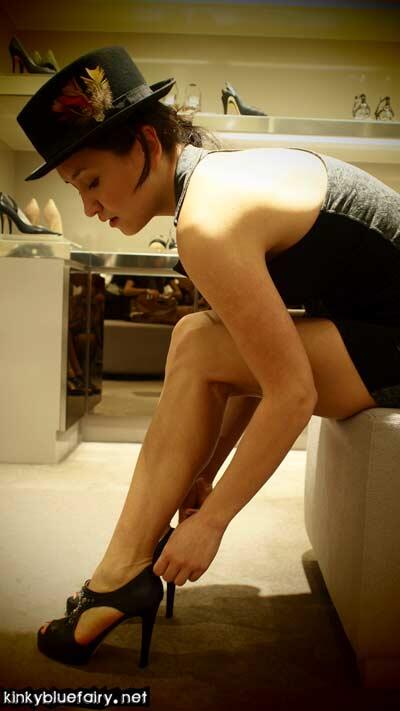 Thanks to Raoul Singapore for giving me THE silver pair of shorts from their SS10 campaign
According to Deborah, it was the last one in my size (32) *glee* 
We all trooped to an Asian restaurant for lunch after that.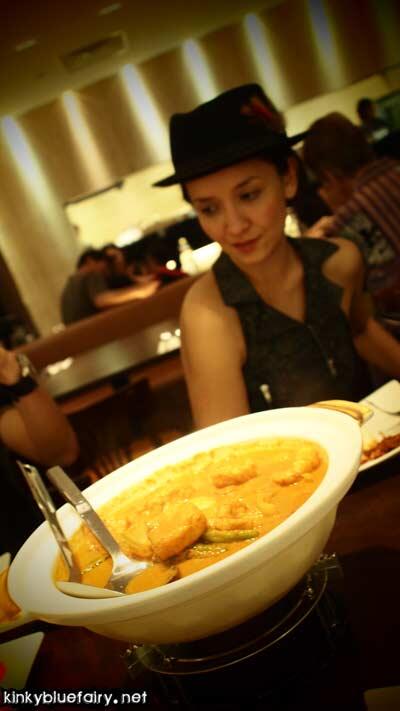 Chrissie doesn't eat meat,
but that didn't stop her from the fish curry!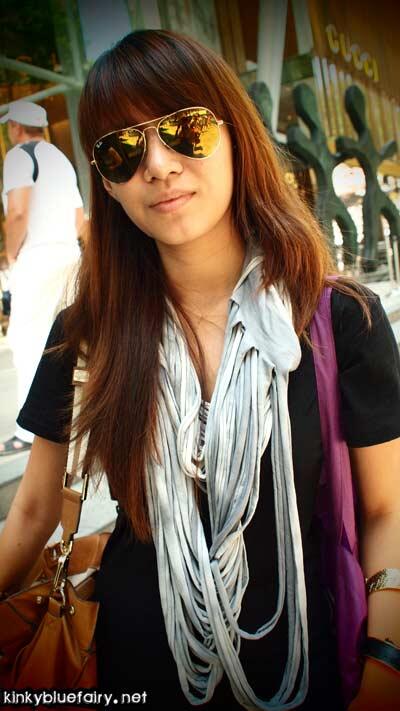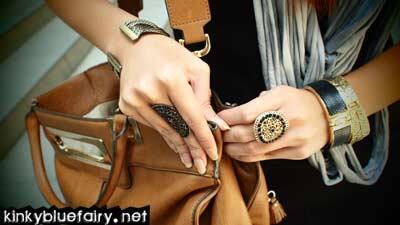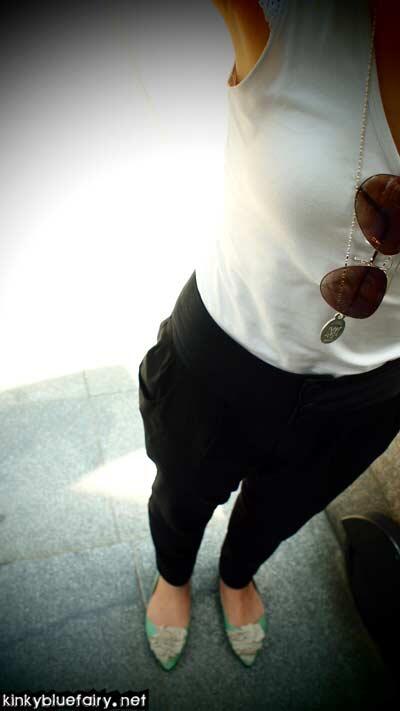 The very adorable Priscilla from STB refused to let me take a picture of her 

But SUCCESS to come later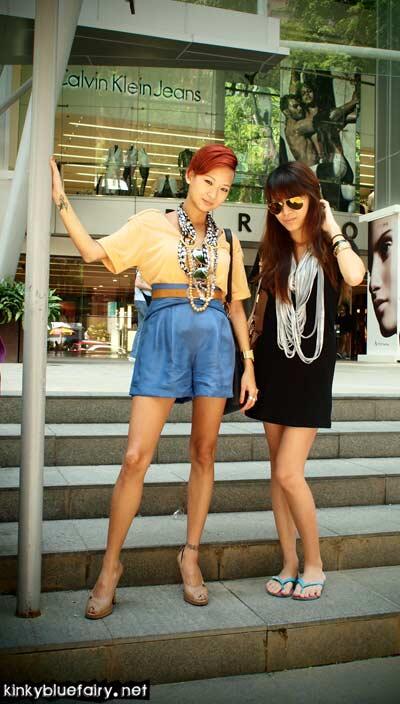 on me >
top + shorts; gallo by thian
belt; mom's
necklace; shoes shoes shoes
sunnies; ray-ban
peeptoes; thrifted in bkk
The clothes from Gallo are incredibly comfy
And i think my plan of loaning clothes to wear, backfired…
cos i'm going to end up buying one of the harem pants i borrowed,
just cos i love it too much!
P/S They also have baby clothes which i cluckily checked out in awe 0_0