I have a current obsession with every piece that be knit / transparent / see-through / mesh
and have put together a tidy collection that would make a rock ho proud.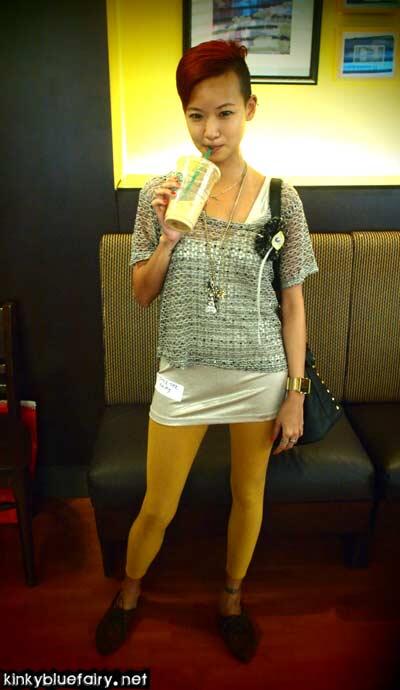 knit top + sequins; baci
silver tank top; zara
brooch; flea market (forgot where)
mustard leggings; topshop (only rm26! i cut off the ends)
brown brogues; avantGOD / calvin cheong
accs; bkk + baci + cartier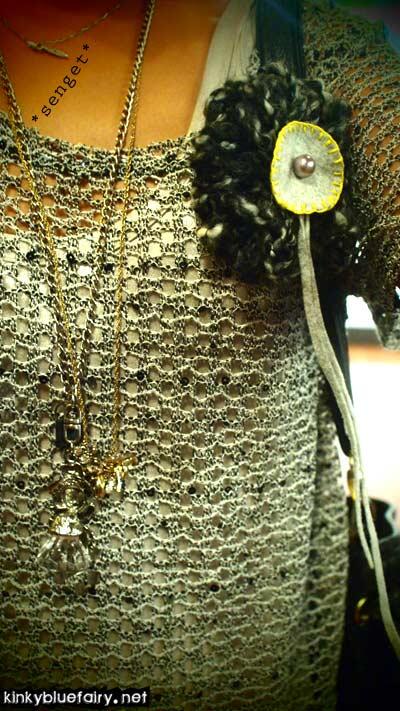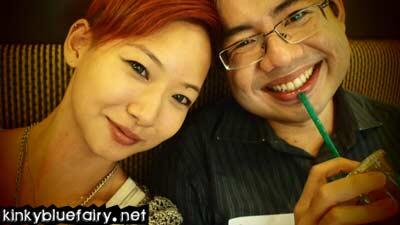 John Lim.
Ex-editor of KLue. Currently at The Edge.
Helped me take my vain shot.
And this… is absolutely random.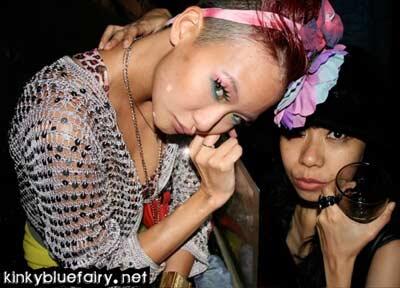 I'm posting it just cos i look nice in it (OR SO I THINK)
And it reminds me of the fuckingfantabulous time ClaudiaOnCrack and MingDaBomb and i had in Jakarta
I miss dressing up all out!
And being totally unaware of one's surroundings and what other ppl think of you!
I miss hanging out with Cloudeeya (even tho, okay i just saw her last week but it doesn't count cos i barely see her, really)
But i will be pacified.
Because this Thursday, i will be spending a blissful 5 days in Krabi with Clouds, SarChan and SueOkToAlcoAnn!
Krabi.
5 days.
4 colourful girls.
Beer.
Music.
Dancing.
Screaming.
There is no way it will not be bliss thiscannotpossiblybejinxingit.
Completely jinxed cos i wrote that before ClaudiaOnCrack told me she has a preview for her play this weekend.
:*(