After spending a day at Dreamland,
we made our way North to Ubud
and managed to find a new guesthouse for the night
(thanks to talking to locals and getting recommendations from them!
they even offered us arak while doing so!)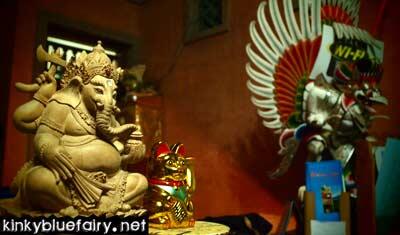 Counter at the lobby – Hindu Lord Ganesha, Japanese Maneki Neko, and Balinese er something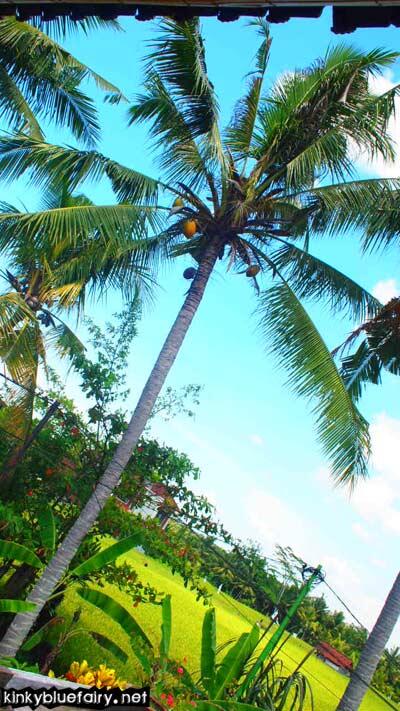 View from front of our room
When we checked in, i was told there was no air con
And (giving my reason for not being diva here!) i'm just very used to air con
cos i've been sleeping with it since i was a kid :p
"There's no air con baby… but the room is nice."
"I'm going to DIE." *looks up at ceiling fan in mock faint*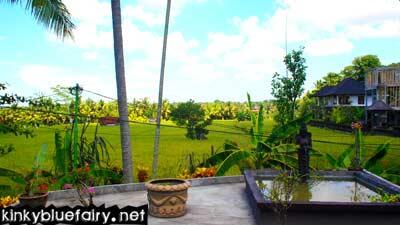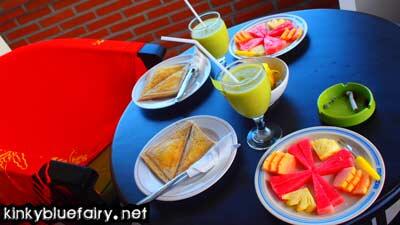 After breakfast, we set out to:
– find accommodation with bigger pool for next two nights
Nyepi Day was the next day, and everything was going to be shut,
so we needed a place to just hang out at ALL day
– find champignon
– stock up on beer and food for next day
– (and for me) find a pre-paid card for my BlackBerry access.
I used Simpati (90,000 rupiah for 1 week unlimited data including SIM card)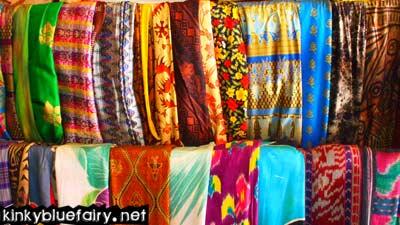 The place i got my Simpati card also sold lotsa colourful sarongs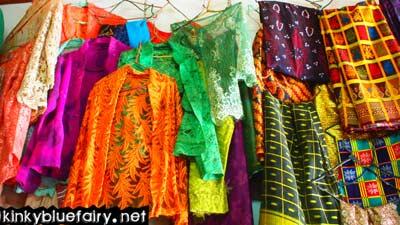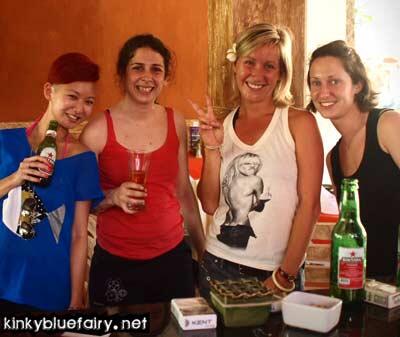 me, Alix, Olivia, Elodie
Waiting at a random bar for the boys.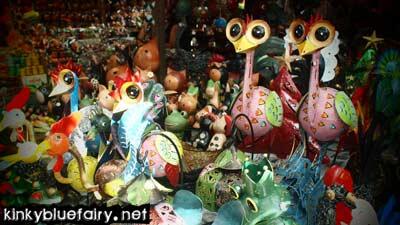 Went for a quick walk around Ubud market.
Man, the prices there have really risen ever since the locals realise they can sell their things for so much for to tourists!
Clem and i saw a really cool collection of 5 elephants cast from metal.
"There's mommy and daddy…*pointing to 2 largest ellies* There's the children… *points at the 2 small ellies* And that's the urm… *stops at middle-sized ellie*"
"That's the maid." 

"…!!!" 

"HAHAHA"

"You and i come from really different backgrounds here."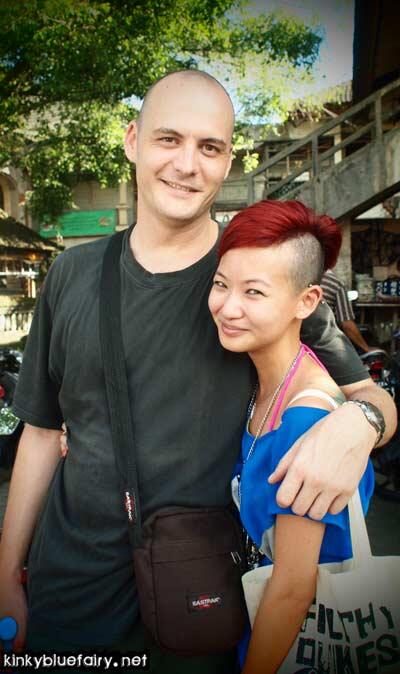 Went to a reggae bar to chill out for a bit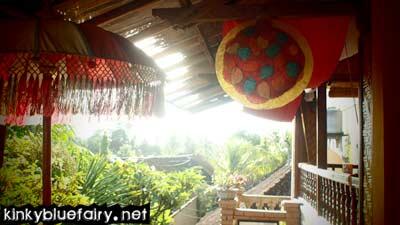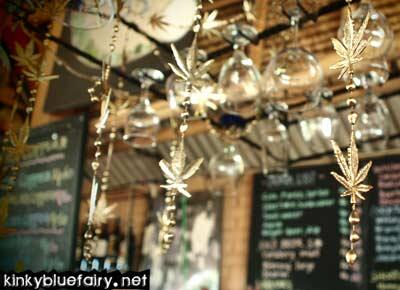 I practically attacked the waitress to inquire where they got the gold deco from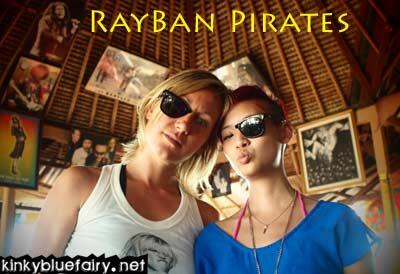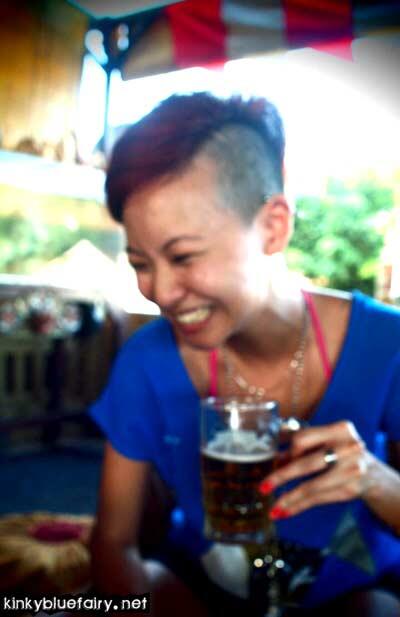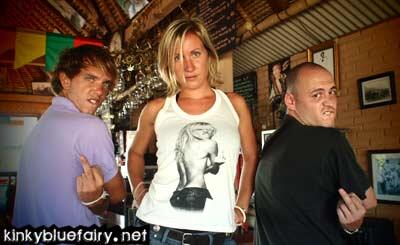 Thom, Olivia, Clem
'Twas a nice afternoon,
we drank beer,
blew bubbles down onto the street,
danced around by ourselves,
and i took a picture of an old lady before we left.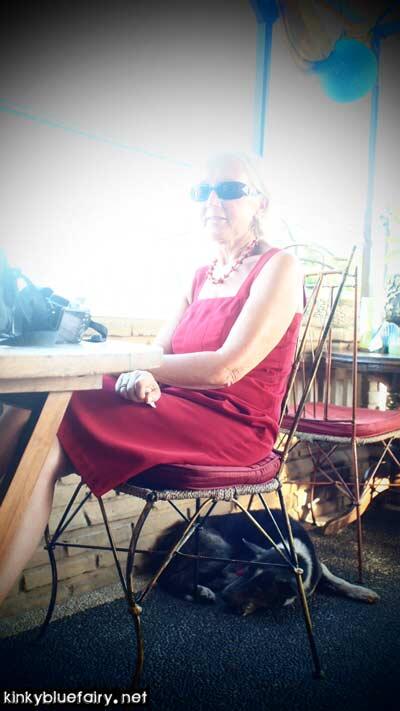 We stopped by to check out the Ubud Monkey Forest,
and were so lucky cos the ticket counter was closed and went in for free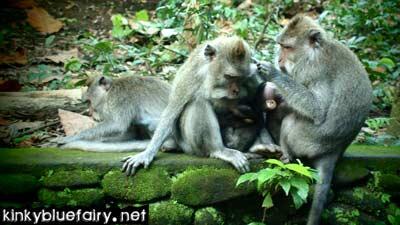 I've got a wee phobia of monkeys,
ever since i got chased and clung on to
at the Botanical Gardens in Penang,
and Deer Park in KL  -_-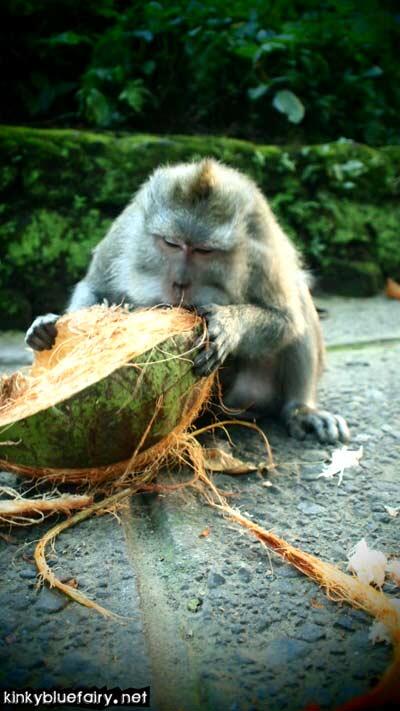 Nevertheless, i crept closer and closer
to get a good shot with my pancake lens…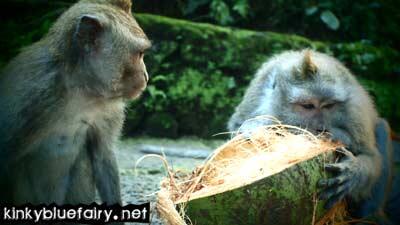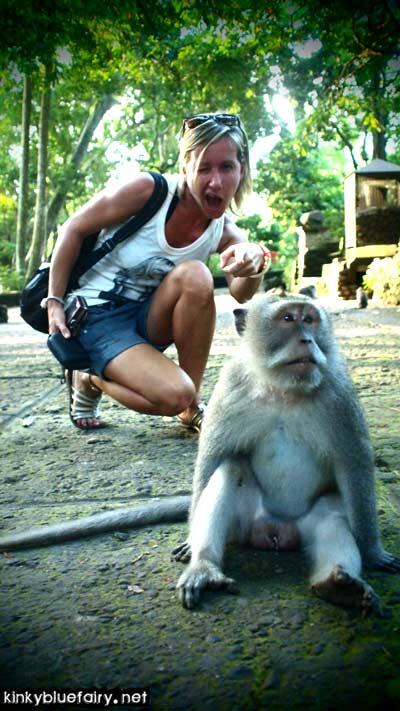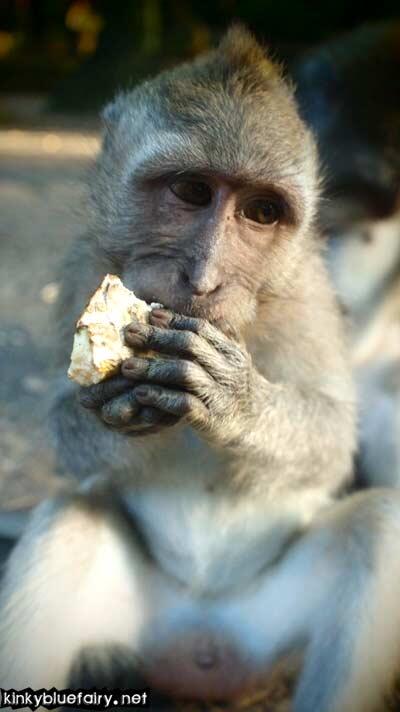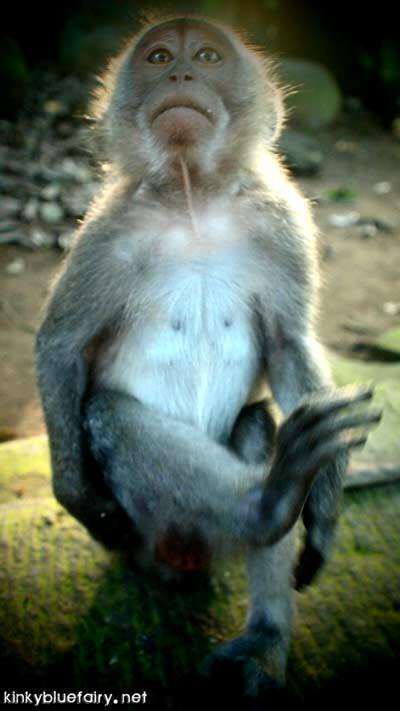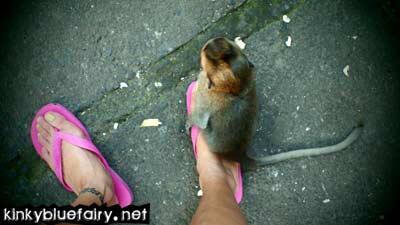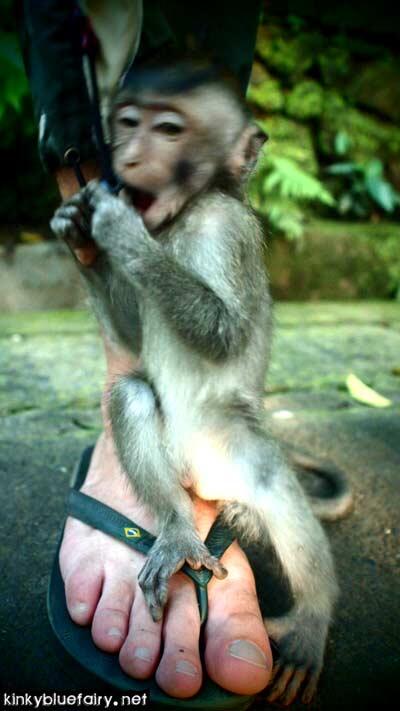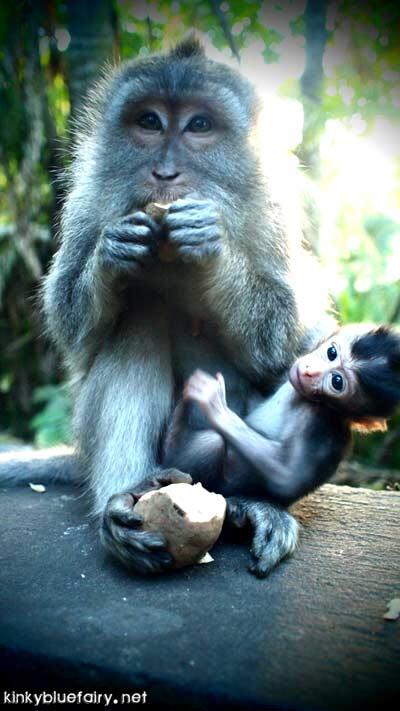 And stopped taking pictures altogether when the below happened.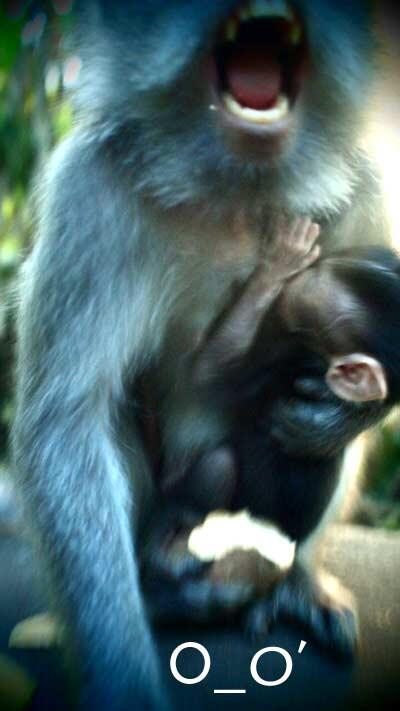 I scampered away thinking, "OKAY ENOUGH PICTURES."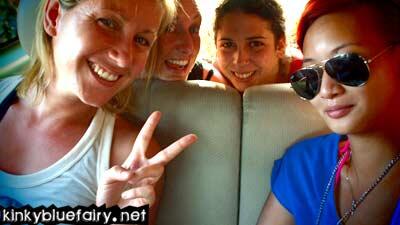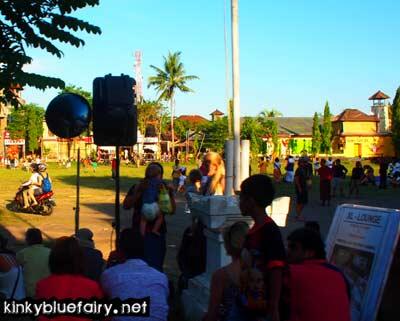 Preparation for Nyepi Eve Parade.
All the roads were to be closed so we were rushing back to park the van.
Ogoh-Ogoh on the streets: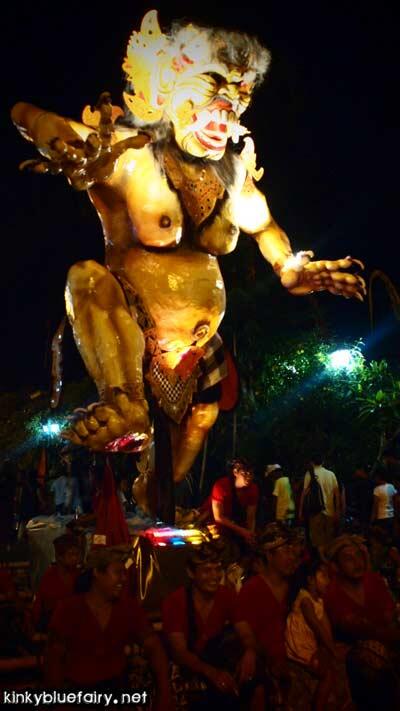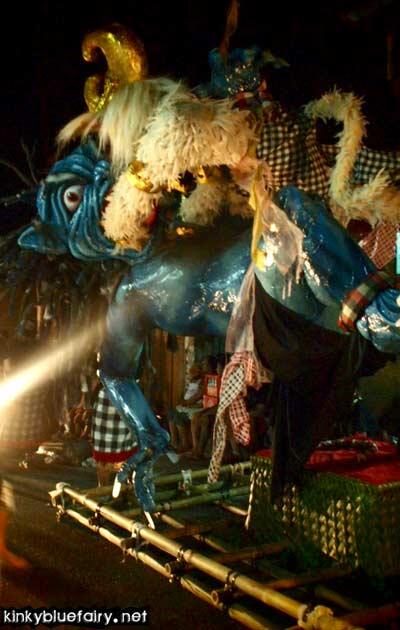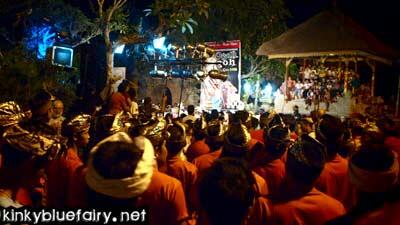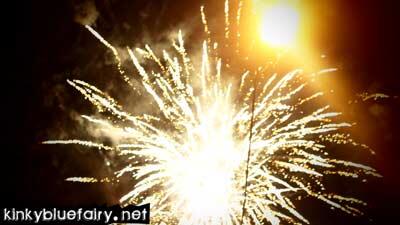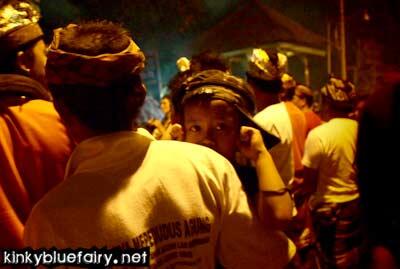 I felt quite lucky to have witnessed it,
nothing like i've ever seen before in Bali despite being there so many times!
Next post will be on our day staying in