It's so hot and i don't feel like stepping out of the house...
so just spending afternoon at home for a bit before going out for a beer,
then family dinner again.
Thought i'll blog bout The Rock @ Ayana
Been meaning to for a long time (i went there in November!)
but you know me :p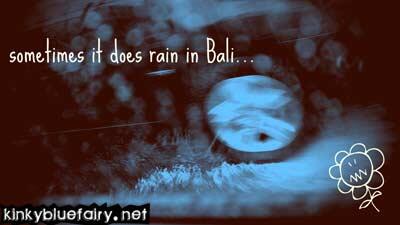 On that particular day in Bali,
it rained in the afternoon but we decided to take a taxi to check out the new Ayana Resort anyway.
It's a new 5-star resort,
and The Rock was suggested to me by Magie when i tweeted i wanted to hang out at any other bar/lounge besides Kudeta and SOS @ Anantara (cos we've done them to death every time we go to Bali)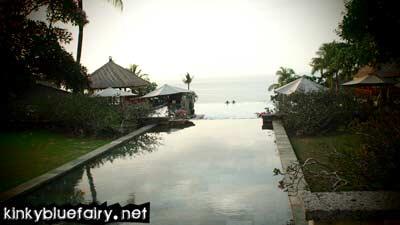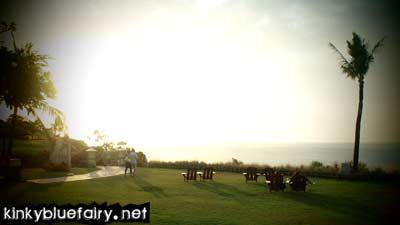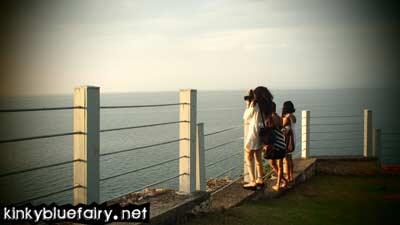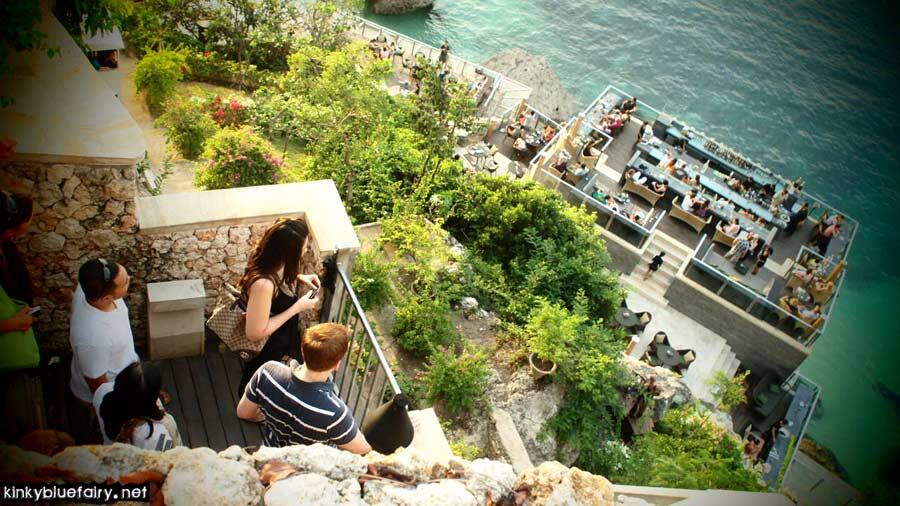 The Rock is built into the side of the cliff,
and is only open for drinks during sunset.
To get to it, either you take the stairs down,
or a little cable car.
We took the cable car (holiday = malas to walk :p)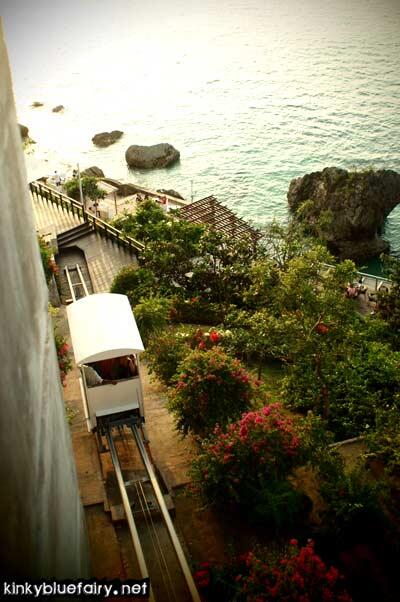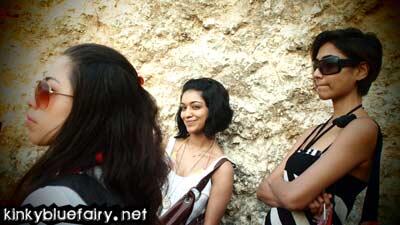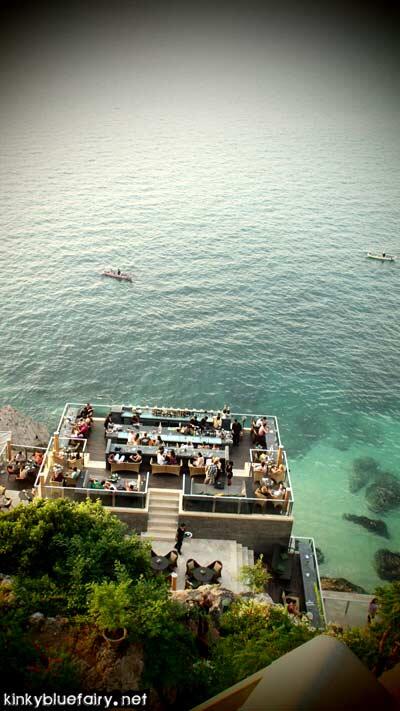 Isn't it so freaking pretty!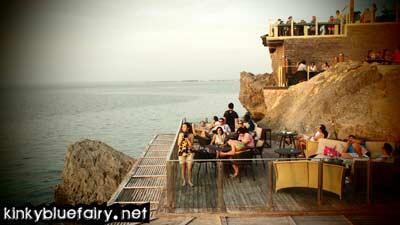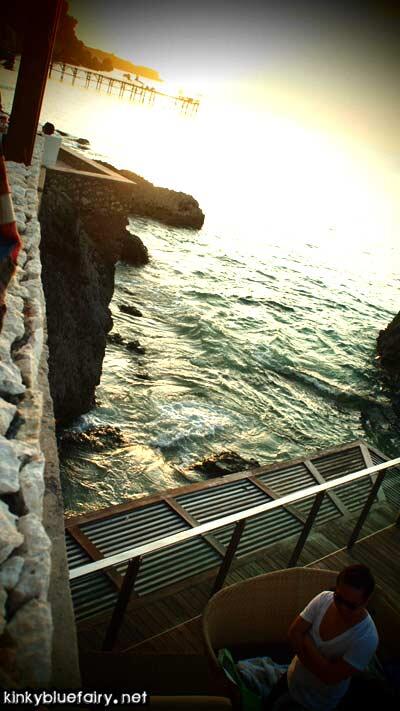 Sitting there surrounded by people in holiday clothes,
hearing the waves crash right below you,
the wind, the SMELL of the sea, the sunset,
with a drink in your hand...
you so KNOW you're on holiday when all those pieces are in place!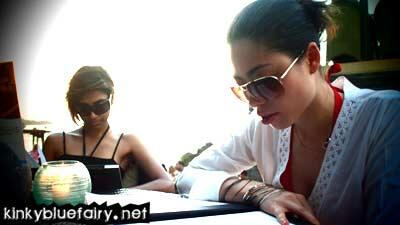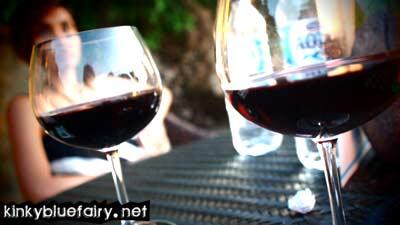 A glass of wine costs about 90,000 rupiah / RM34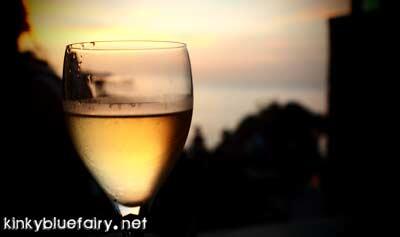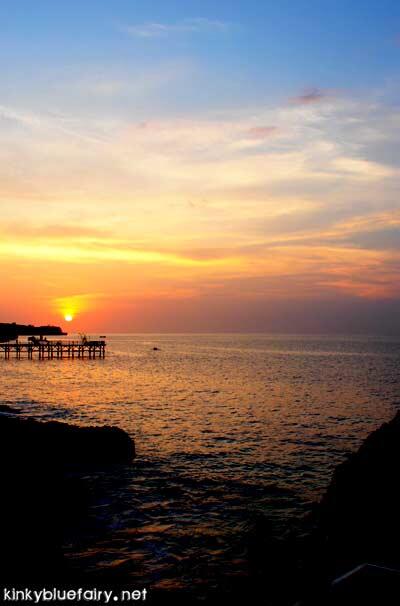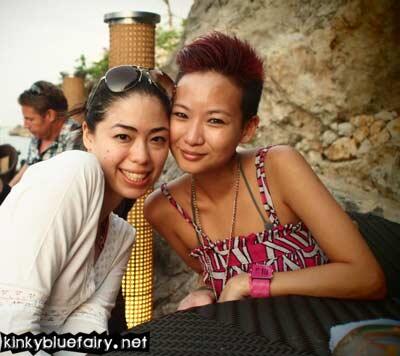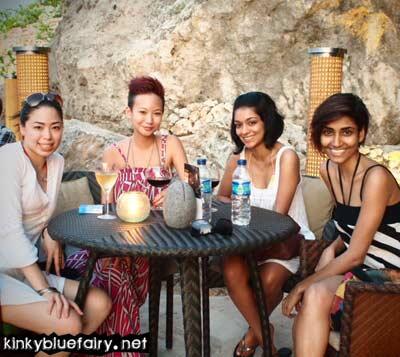 SpankyCammy, me, Aps, DarlingDhanya
StephTheVolcano missing cos she had to get a last-min operation 

But health is more important... and we're sure to go for another holiday together 
Damn.
Looking at these pix makes me miss Bali!