I was as moody as a cow this morning,
cos it was raining.
And i don't do well with wet *and* cold;
and taken sightseeing (tho most of what i was seeing was the ground to avoid puddles).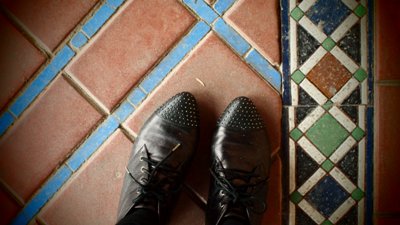 The weather brightened up around lunchtime,
and so did my mood. 
Had an epiphany during lunch that over the past few years,
i have evolved to become a fussy eater..!
I think many of us take for granted how we get to eat,
whatever we want to eat,
whever we want.
Or, urm, i do :p
So when i'm forced to eat a certain dish without choosing from a menu…
(plus food is a 5 out of 10),
i end up gobbling it down real fast like a kid being forced to eat veggies.
(Option to push it away and eat something else not possible.)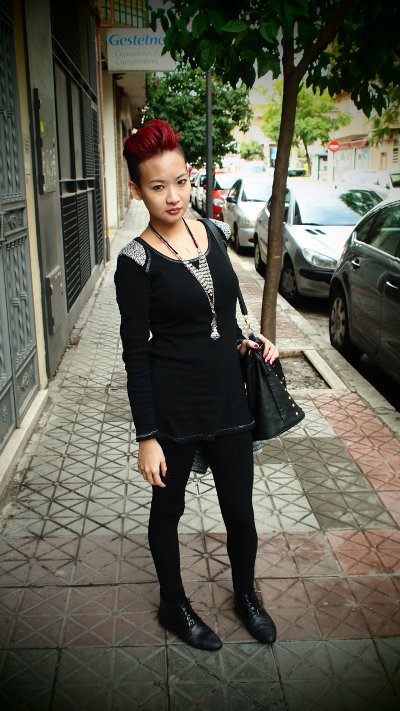 Today i visited the third biggest church in the world – the Seville Cathedral
Quick facts:
– It's highest ceiling/minaret is 38 metres according to tour guide but 43 metres according to Wikipedia :p
– Has Gothic and Arabic influences
– The remains of Christopher Columbus (what bones remain anyhow) are kept there.
It's actually the 5th place Columbus' remains have been kept at after being moved around for centuries.
Daddy joked, "When he was alive he was traveling all around the world. Even after he died it didn't change!"
Would like to go on and on how beautiful the cathedral is,
but figure pictures in a future post would suffice better!
Also, i feel like i'm giving a history lesson (I LOVE HISTORY)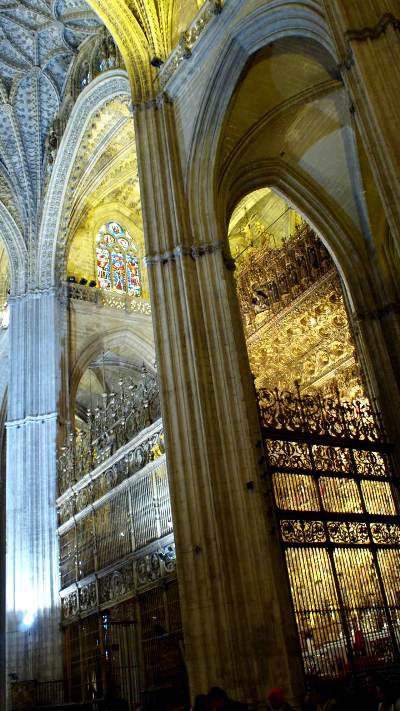 In the evening, we arrived at Granada,
and spent a great night skipping dinner with the tour group,
to walk around with TigerJoe instead 

I bought floral tights, a sequinned bandeau top (on 70% sale) and MAC Shadesticks.
Must admit i was most excited bout the Shadesticks :p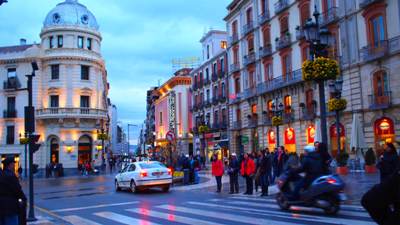 Ok la, i really gotta sleep.
By the time i shower every night, it's 10 something pm,
it's already almost 1am now,
and the morning call is at 6 freaking am -_-
CIAO