Last Friday was a big night out for party people in KL.
Green Room took place at KL Live and featured a to-die-for lineup:
2ManyDjs / Soulwax;
Lapsap;
Twilight Actiongirl;
Agrikulture
and GXXX feat. Goldfish
But hey, instead of going on and on about, i'll let the pictures do the talking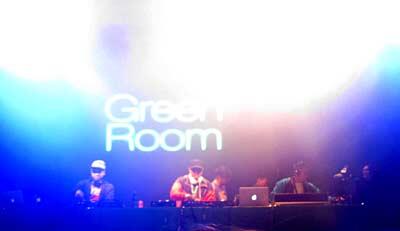 Agrikulture was up after TAG,
and despite the perception of how earlier acts are usually more toned down,
they weren't at all!
I had to make a CONSCIOUS effort not to dance so much
and save my energy for later!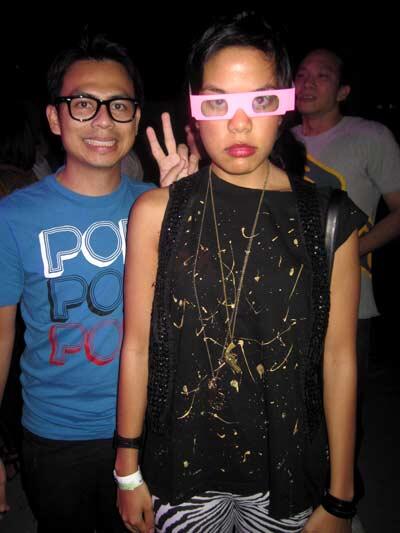 Fahmi + DidiBuli wearing my Magic Glasses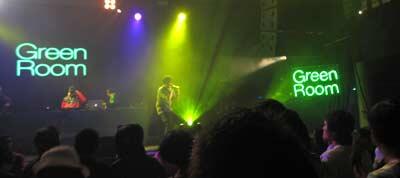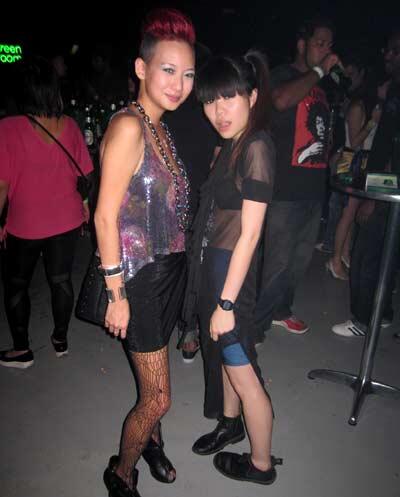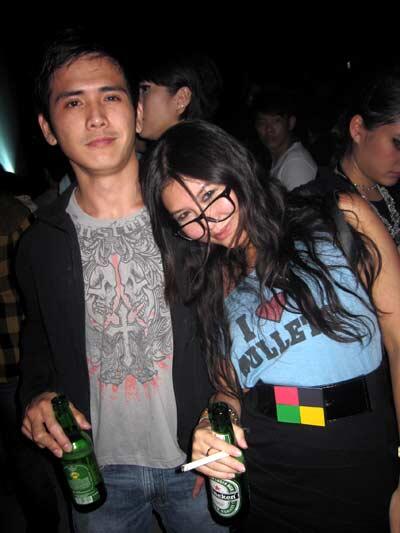 Jeremy + Mira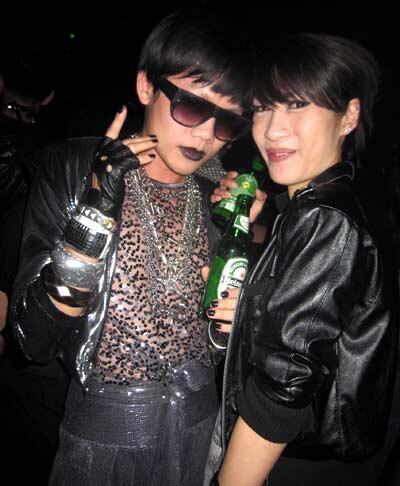 LittleMissCris + SafetyPinSamantha (you'll see later why i call her that!)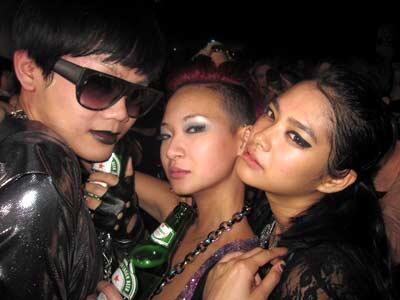 LittleMissCris, Fairy, ClaudiaOnCrack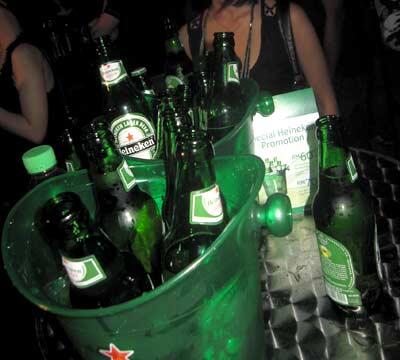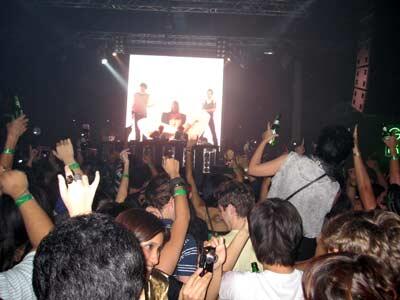 It was a freaking rock concert okay!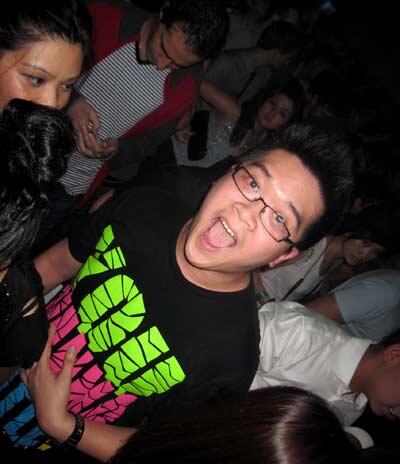 KinkyPug aka Kevin Yeoh
Earlier on in the night, i bumped into DikHaHaHau
and he hung around for awhile before i purposely bugged him by saying:
"Where are you friends? Aren't you gonna join them? You're, like, cramping my style here."
Cos he looks all corporate 
After he huffed and went off,
i went looking for him to make sure he's still friends with me,
and bumped into heaps of people just by making my way across the dancefloor.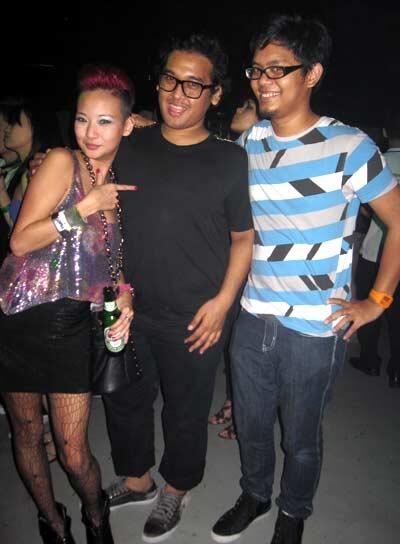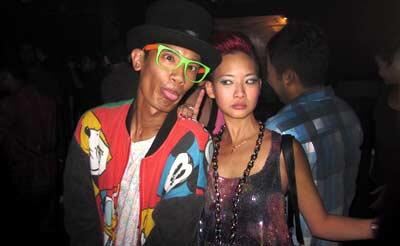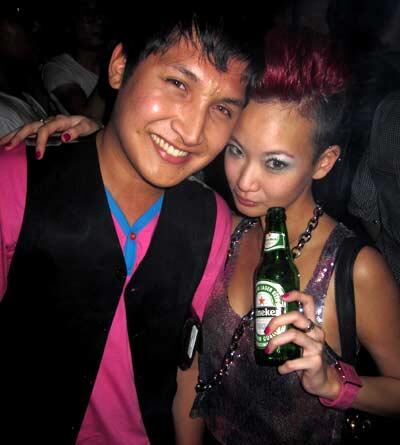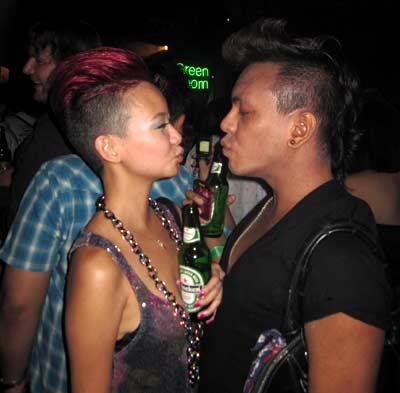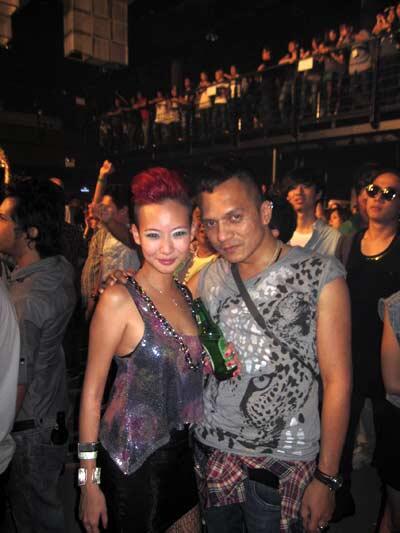 Jiman (here's an interview with him on TiC)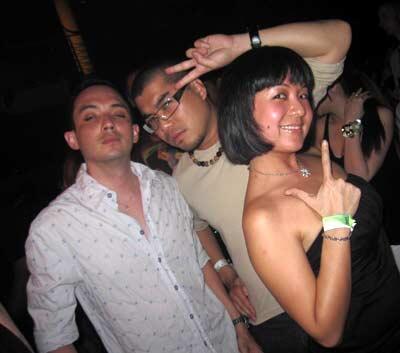 Jamie Goh, DikHaHaHau, Jasmine Ho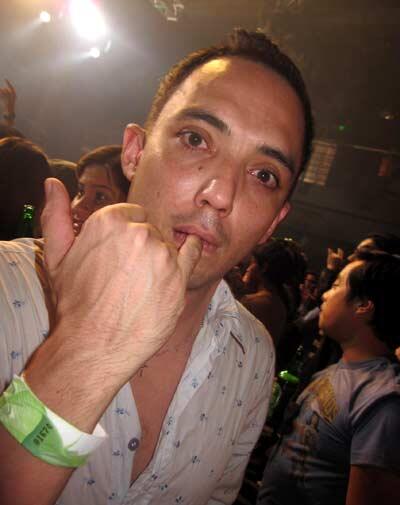 As i walked back towards the other group,
i had a fleeting sight of a very familiar choker…
and pretty much went up to a stranger and asked,
"Is that from Bimba & Lola?"
It was.
And we pretty much stood there yakking about B&L stuff
,
how i wanted to get the choker but got the shoes instead,
and how i have the blue shoes she had her eyes on!
She even exchanged necklaces for a picture, so kiut!
See how fashion bonds people.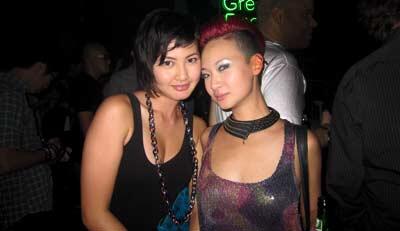 Amalina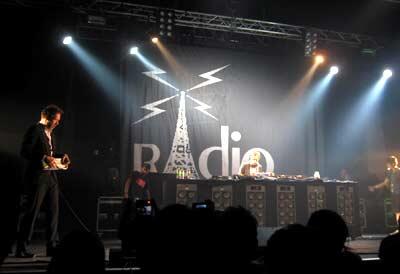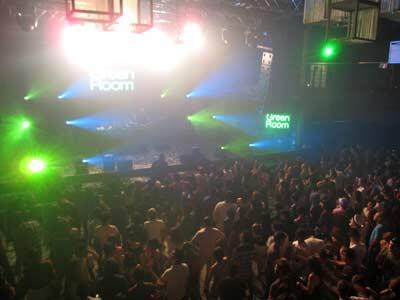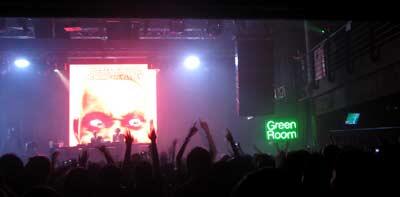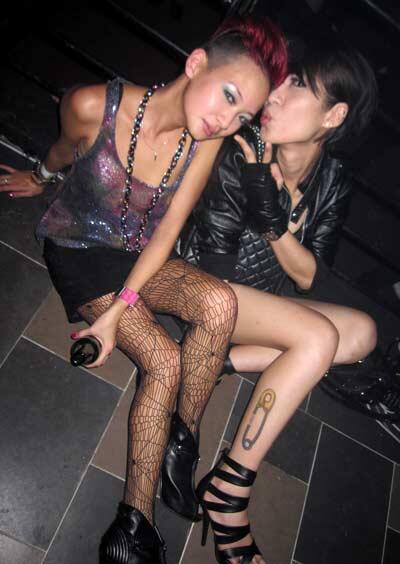 Me + SafetyPinSamantha resting our tootsies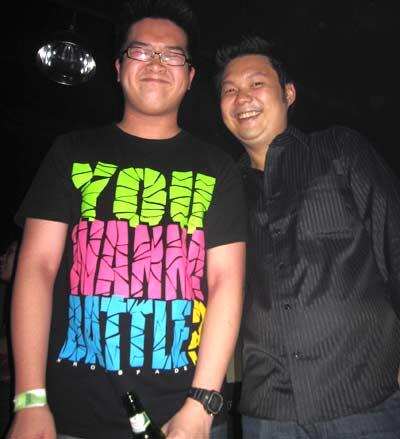 Pug + TaiYong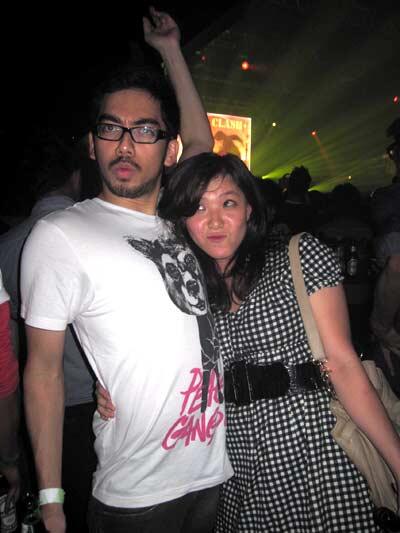 SarChan and her man, Fuad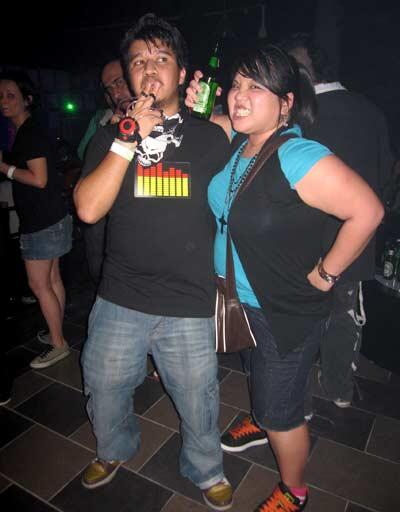 Hatim+ CrazyCurserSuYin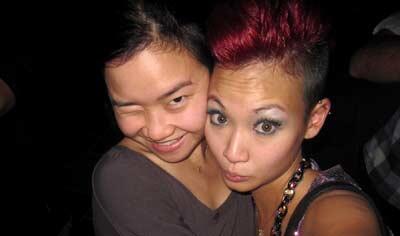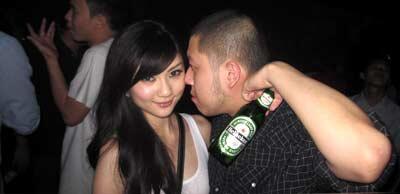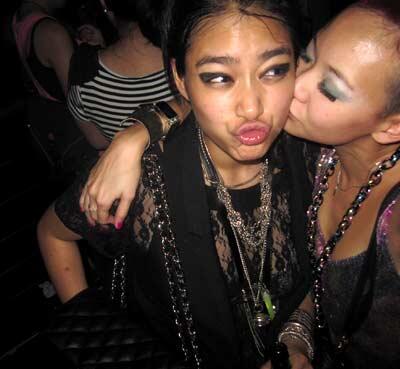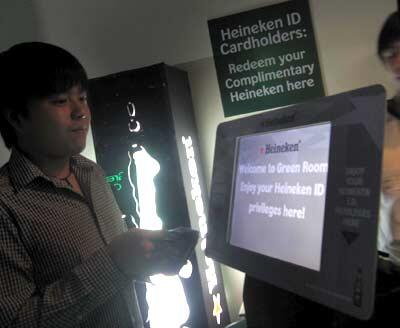 Huai Bin getting me Heinekens hee hee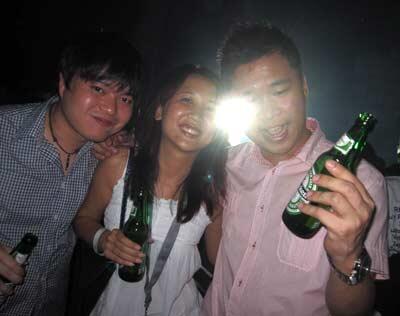 Huai Bin, Jasmine Foong + Desmond Kiu
i couldn't have timed this picture any better…
with Desmond too busy checking out his Heineken instead of at the cam

The visuals for the show were rapid and stunning.
So many said the visuals were a big piece of amazing that night!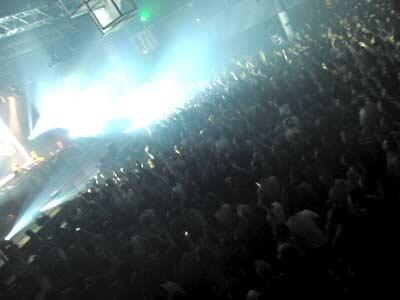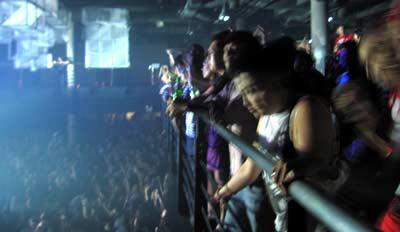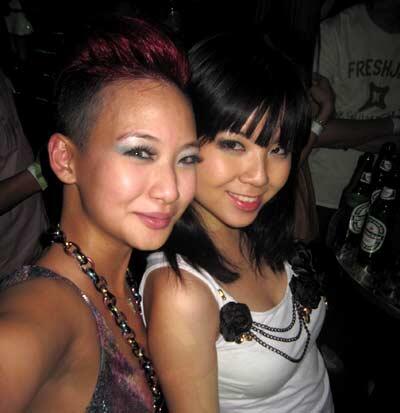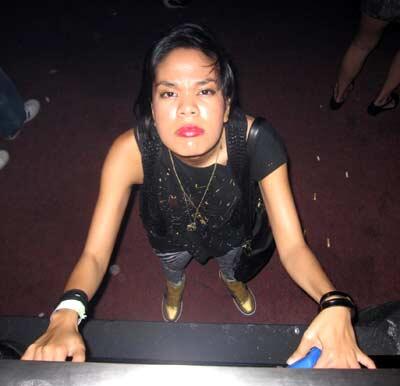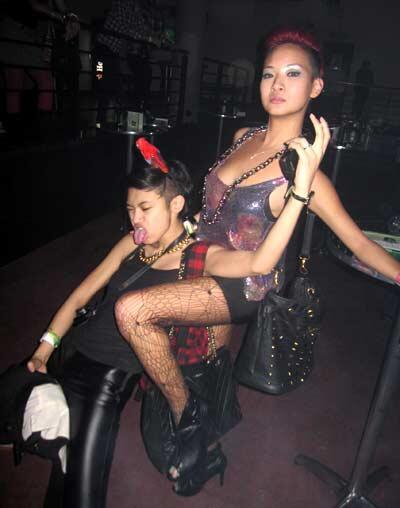 Arabyrd on fire, and fairy on the loose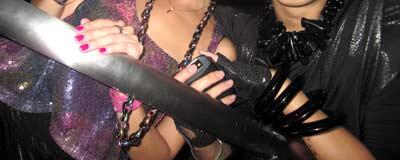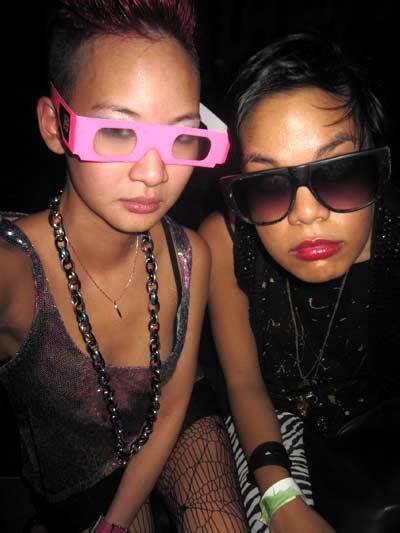 I got my Magic Glasses from another event in Bangkok,
and have got very attached to them.
I've tons of pictures of ppl wearing them (cos i make them try it on) :p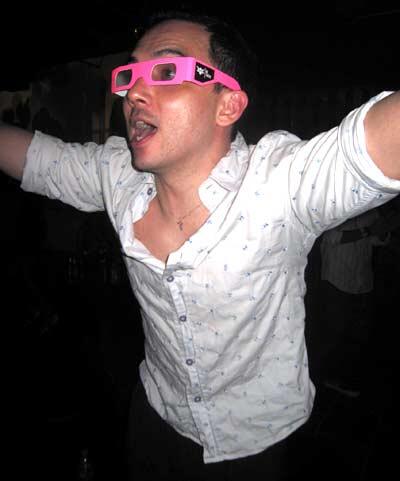 If you're wondering what makes them so *magic*,
here's what you see!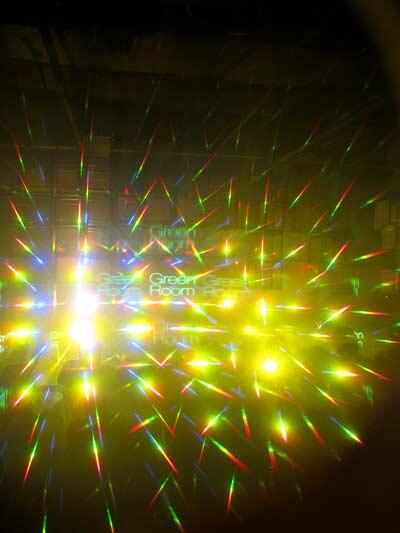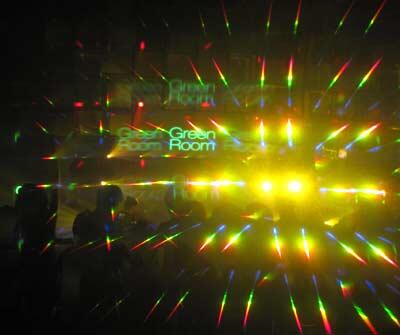 Superlayan right.
DidiBuli calls them her beer goggles.
When 2ManyDjs' Beathoven mix came on,
i wasn't that tipsy but SO over the moon at the song coming on,
that i climbed on to the railings and screamed myself hoarse.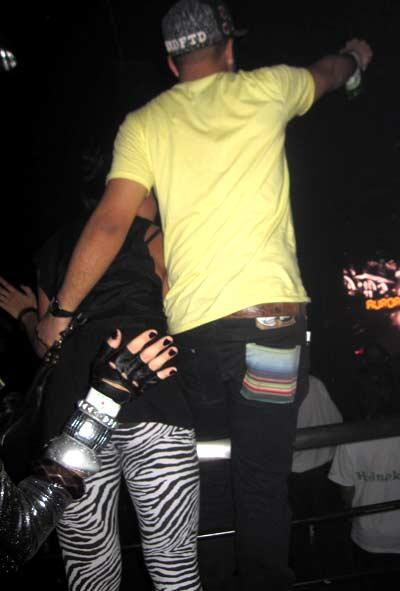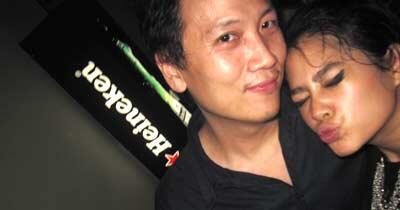 AdrianCEO + CloudsOnCrack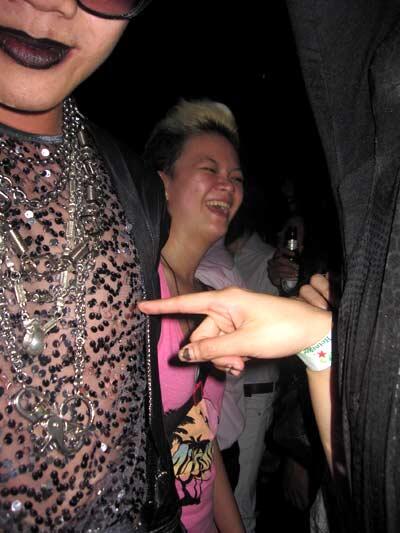 LiMei in the mid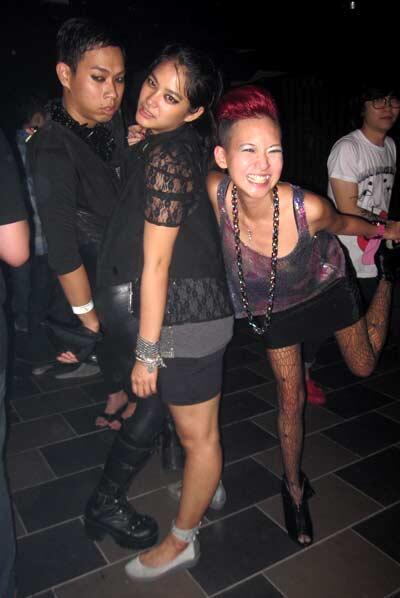 MaintainMing, Clouds, Not-So-Maintain Joyce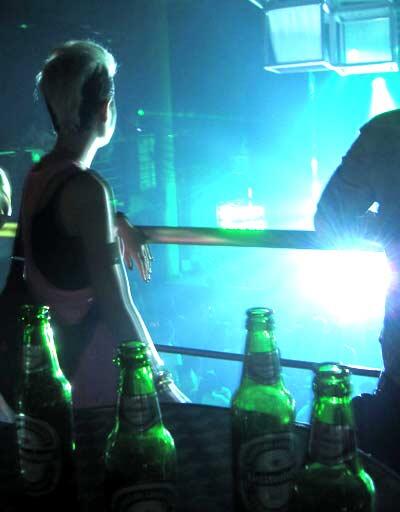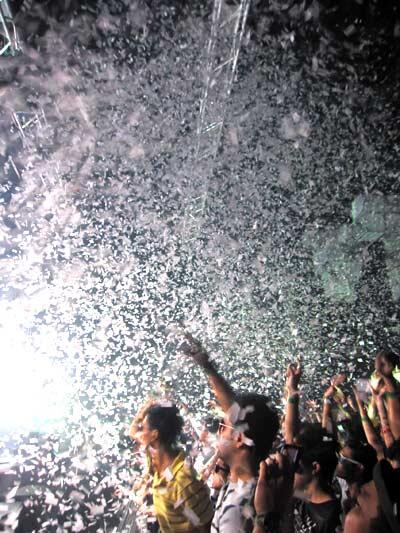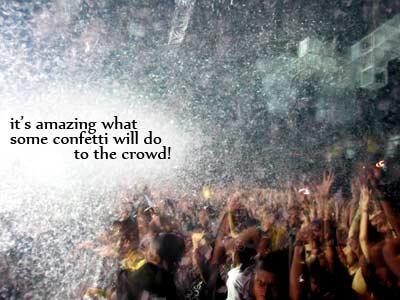 There were SO MANY tweets saying how AWESOME Green Room was that night!
Those who didn't go went, "Saw all the tweets… wish i went! I don't want to hear about it anymore!"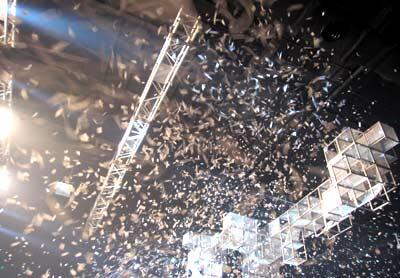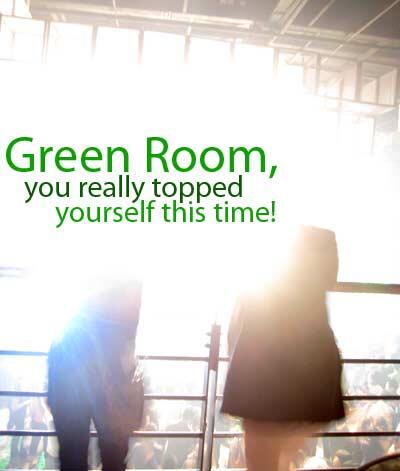 For more, check out www.greenroom.com.my