Sorry i haven't been updating as much as i want from Bangkok,
I'm obviously having too much fun!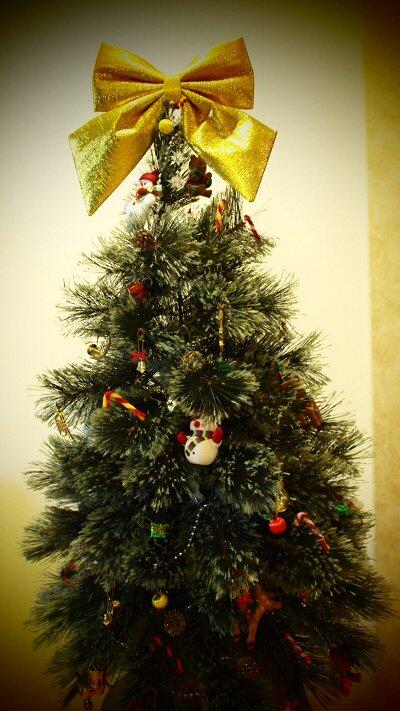 This be the Christmas tree i heroically went to buy at Sampeng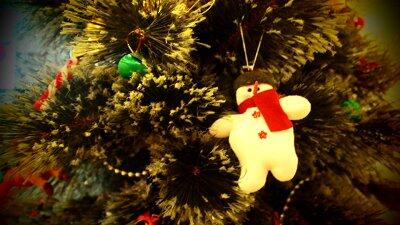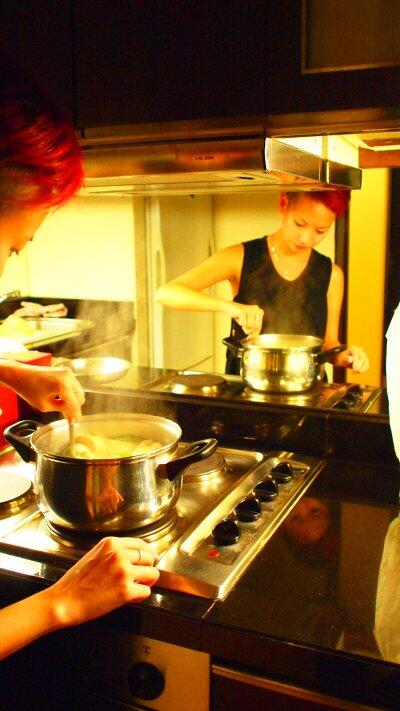 This is me attempting to cook after we came back from Pak Chong two weekends ago
(that in itself is another long post… so many nice countryside pix!)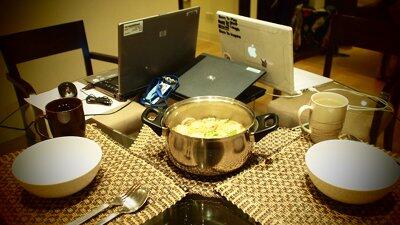 QueenKanch and my seats.
Can you see our mugs?
The hotel has one black and one cream.
The first time i poured water for us, i chirped, "Black one for the indian girl! And white one for the chinese girl!
"
This was the meal that gave me that horrible allergic reaction cos (according to Kanch's suspicions) had high boric acid in the noodles.
I simply said that i was allergic to my own cooking.
My nose and mouth flared up, went red in patches and got really itchy.
The next day about 14 pimples of pus (i KID YOU NOT) broke out on my nose,
and everything else around it was really dry and painful.

+ + +
"So what? I have one too. And it's pink. Your favourite colour."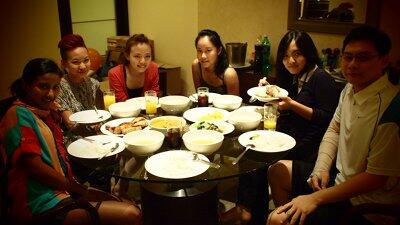 On another night, Steph was really nice to cook dinner for a small group of us.
Home-cooked food! And obviously better than mine!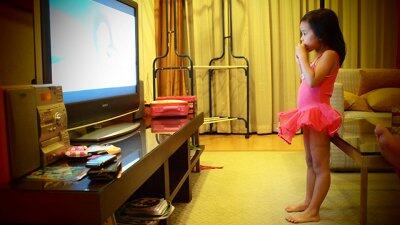 Dahlia has phases of constantly wearing a particular costume every day.
Before i arrived in Bangkok, QueenKanch said it was a Princess Jasmine costume.
Now it's a ballerina one.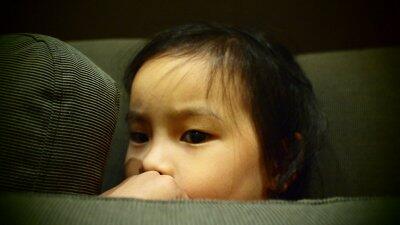 She doesn't really like posing for the camera.
I really respect child + animal photographers man!
I have no patience.
I'd rather photograph something that's still and i can maneuver around as much as i want.
Like food.
Or a room / architectural.
Dahlia was showing off an orange balloon she had to us.
And i was like, so what Dahlia, *i* have a balloon too okay.
She was like, whatever, you're bluffing.
And i said, "Fine, i'll SHOW you, just you wait!"
I ran across the corridor to our suite,
and came back with a pink balloon.
I must say i was rather pleased her mouth opened slightly in shock.
Whereas i had to answer questions from the adults on why i had a pink balloon in my bag in the first place :p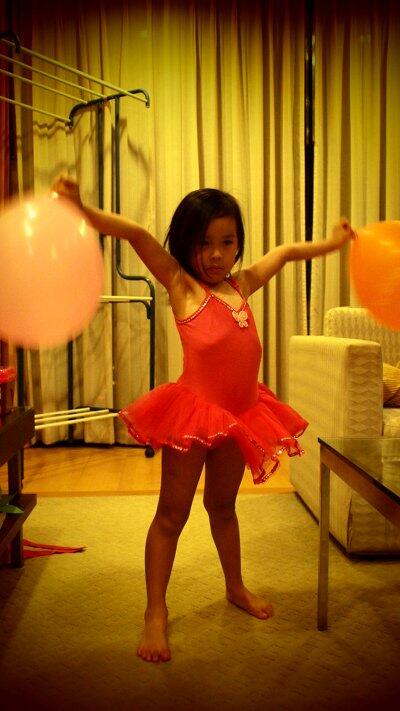 + + +
A couple of random pictures from shopping
There are just way too many to put up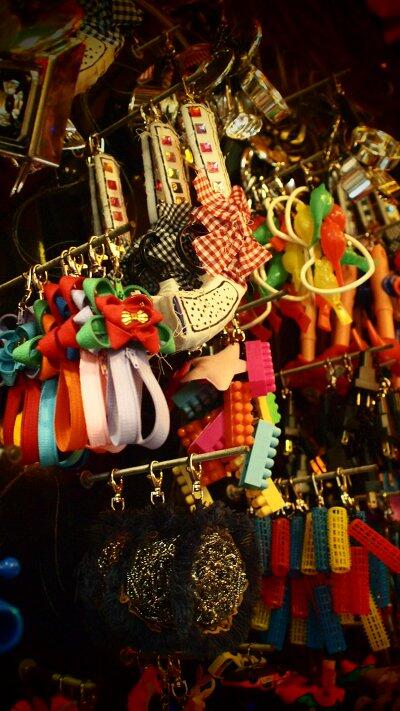 Bought heaps of colourful accessories made from the craziest items from Anything Air in Chatuchak market.
Dahlia gleefully found them when she came over to bug us,
and pushed them all into a pile;
while i bit my lip and tried to act my age and not take them away from her.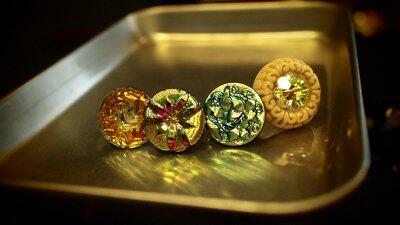 Vintage rings made from glass and steel.
It's not that cheap, as the workmanship is good and the glass is welded to the bands instead of glue.
+ + +
Sirocco
FaiTheMai and Aps were in Bangkok last weekend as well,
so us 4 went to Sirocco for pre-clubbing drinks.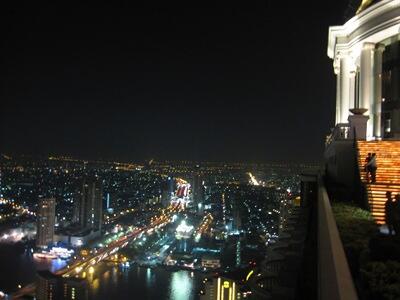 The view was phenomenal and i loved how i could see the skyline curve slightly.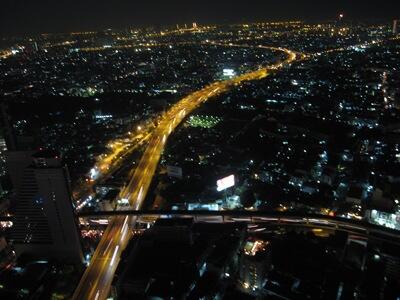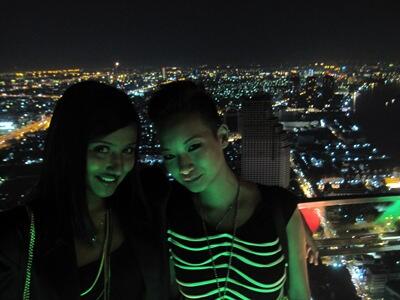 QueenKanch and i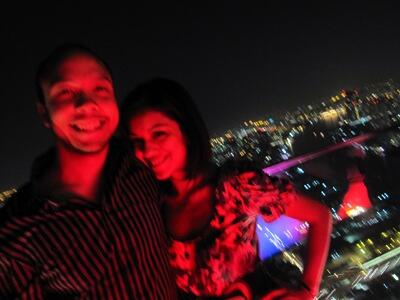 FaiTheMai + Aps
+ + +

I Want To Shoot Uppity Kwailo Men
Last night, ClaudiaOnCrack came to meet me for drinks.
We went to this Irish pub across the Emporium,
and i was relieved to finally get some Guinness into my system!
There was this young guy called Marcos who made friends with us / tried to pick us up.
And there was also this annoying man in his 40s who pressed my Annoyance Buttons.
He commented in a rather uppity manner on my hair and our dressing.
Claudia so kiut, "What's wrong with our dressing?" while looking down
He even asked us why we were drinking Guinness cos only men drink it.
Seriously. What a chauvinist!
Then he said he bets we don't work and who is he to judge what i do for money, or anyone for that matter?
ClaudiaOnCrack than heard him putting down people in ASEAN countries or something like that,
and she retorted, "Well, *we're* from an ASEAN country."
After he found out we're from Malaysia, he said Malaysia and Singapore are okay but not the others.
-_- Want to pour my drink on him also don't wanna waste my Guinness *ptui*
I told him, "I think you're very rude. Go talk to your friend over there. My friend and i are going to stand over here and drink."
ClaudiaOnCrack and i then moved 2 feet away from him (no space la!)
"Don't worry Clouds, i'll take care of you!" i whispered
"I'll take care of you too Joyce!"
"Now if only Didi were here…"
"Yeah! She'd have our backs!"
The man was still staring at me, then came up to say he's not rude, but straightforward, and that he's like that when sober as well.
I said he may see it as straightforward, but i still think him rude, and just as bad if he's like that when sober.
At one point i was thinking if i get into a fight with him, he'd probably win cos he's so big and fat.
One slap and i'll fly.
I really can't stand these kind of kwailo men who come to SEA and judge and criticize everything.
Really. Cannot. Tahan.
If don't like, don't come la, chauvinist ass.
I want to buy a BB gun like Claudia so i can shoot people and run away like a 10-year-old.
Anyway ClaudiaOnCrack and i shifted venue to drink vodka back at Emporium
and i put Lion King on :p
Poor Kanch had to come back to two drunk kids.
An hour later, Clouds and i grabbed a taxi and met up with Shan + her friends at Four Seasons.
I barely remember our conversation -_- but i KNOW we had fun  
ClaudiaOnCrack is damn lucky and spoilt in BKK!
She had her ride – chauffeur-driven Merc – drop us both home.
This was the point i found QueenKanch going to bed,
and tipsily demanded she spend bonding time with me. :p
+ + +

Lucid Dreamer
I've been having lots of crazy colourful dreams, more than usual, of recent.
At times, i'm even able to realize i'm dreaming, just like i used to do when i was a kid!
I love those dreams, cos i can do ANYTHING i want.
The last time it happened, i flew all over the world,
and even swooped up close to a leaf just to look at it
(and i can still remember everything! SO AWESOME)
I'm even conscious enough to think –
"This dream is SO AMAZING, i must tell Kanch about it when i wake up!"
Isn't that amazing?!
I'm so happy i'm able to do it again!
The last time i could do it was when i was around ten!
Even during dreams which aren't purely lucid,
they're still very colourful and i can remember everything.
I even remembered using my BB (yeah, it came with me into my dream) to Tweetpic something
:p
Guess i've been Tweeting too much!
Speaking of Tweeting, if you are curious and wanna know my constant updates in Bangkok,
you can follow me at twitter.com/joycethefairy
cos i update all the time from my macbook or curve.  
If you don't have internet access on your phone,
you can follow me with Channel [X] 's new Tweet via SMS plan.
For as low as RM1 a week, you can follow, or even Tweet yourself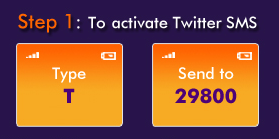 For more info, just click *here*
.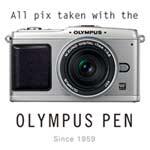 except for pix at Sirocco.
The Olympus Pen doesn't come with an internal flash,
so i usually bring out my Canon Ixus at night + partying
since it's smaller and lighter.