I had a brill nap by the pool,
and watched some really cute kids playing there.
I admit,
my biological clock suddenly decided to exist.
0_o
And my Cluckiness kicked in for a good 5 minutes,
before i went upstairs to cook myself noodles.
Fast forward two hours later,
i'm in the apartment with QueenKanch, and her friend Steph + 4yo daughter Dahlia.
Dahlia loved how kid-friendly i made the place.
Lion King was playing on TV, toys and colourful cloths were everywhere.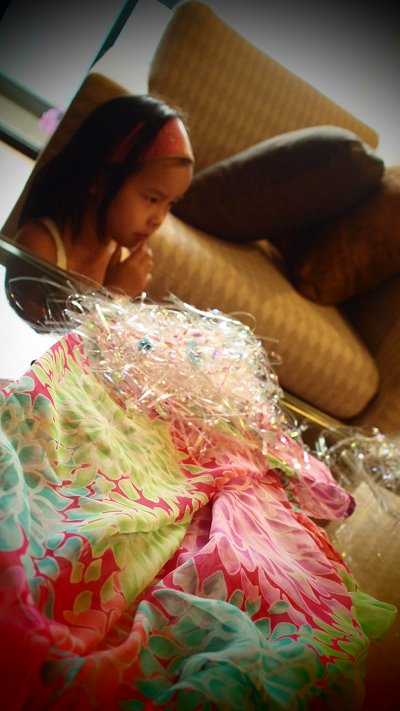 Fast forward 30 minutes later.
Dahlia has strewn all my sparkles all over the apartment while shouting "Hooray!",
erased the message i wrote for Kanch on my Doodle Pad,
asked me to get out of the way to watch Lion King,
and mixed all my furry pom poms + toys together in some crazed concoction and spread them around on the floor and table.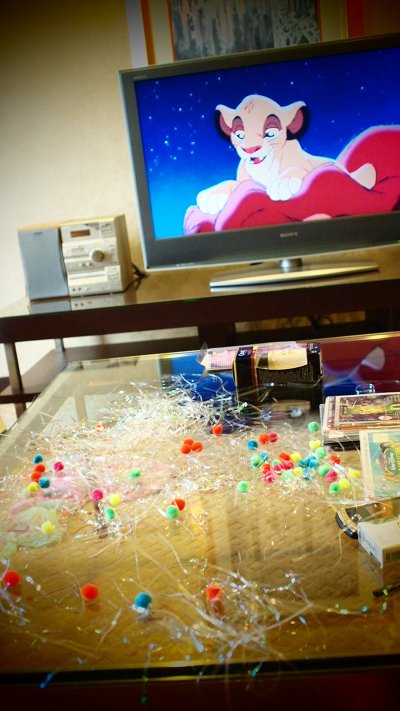 I remembered my previous thought of having a child,
and went, "Maybe NOT."
There's space for only one kid in this apartment.
And that's me.
.