Just 2 weeks ago, I watched Coco Before Chanel,
a movie starring Audrey Tatou that told the story of the painful childhood and the rise of the legendary brand that is Chanel.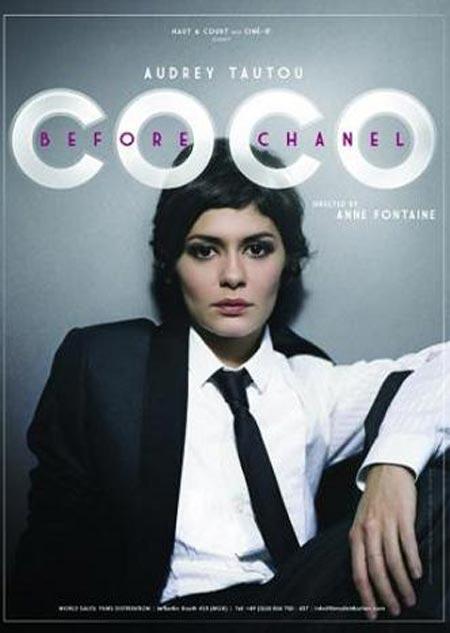 Ever since reading about it online, I've been waiting for it to hit the dvd stores.
and it was truly an eye-opener for me into the world of Chanel.
Just the name itself brings immediate thoughts of luxury, class and prestige.
Anybody in the world with the slightest interest in fashion knows the name Chanel,
not to mention dozens of others who don't even have an interest in the fashion powerhouses that exist in the world.
Some may think of the iconic Chanel No. 5 fragrance first
a perfume so iconic its top secret recipe has stayed the same for decades, and a bottle sold every 60 seconds worldwide!
Heck, even *i* had a bottle given to me as a present when i was in my late teens.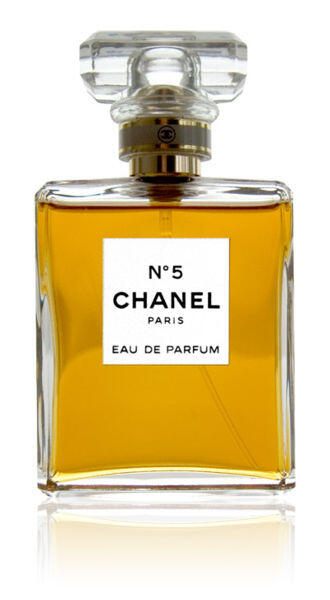 Even its bottle design was ahead of its time,
opting for sharp angles when organic art nouveau curves were all the rage then.
Another object strongly tied in with Chanel is the legendary Chanel 2.55 bag –
the 2.55 takes its name from the year of its birth, February 1955.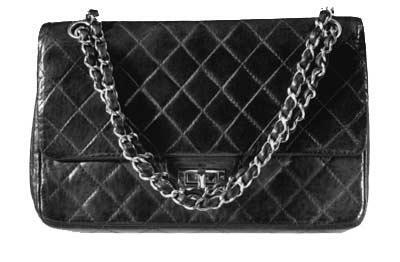 I swear to God, ever since i've been friends with QueenKanch,
i've never heard her revere any bag as much as the Chanel 2.55.
She's done it so frequently with so much vehemence that it's drilled into my sub-consciousness after 6 years.
"As long as you have your Chanel bag, you don't need anything else. You can walk out in your pajamas but as long as you have that bag, you'll look fine," states Kanch as matter-of-factly as stating the ten commandments.
"Oohkay Kanch," Ashley and i would reply.
"I'm telling you okay. When i save my first thousands, i'm buying that Chanel bag."
Even ClaudiaOnCrack has two which she used to sling to work every day
(except when she was going for a crazy night out "cos i'm so scared i'll burn it!")
When i was in Singapore for NIN, Van had this limited edition version of the Chanel 2.55 which i admired on the table.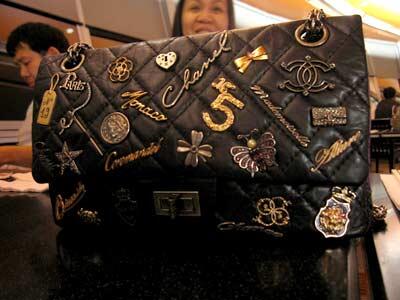 Of course, i was even kinda scared to touch it cos it's worth half my car of something like that.
For most of us, a Chanel bag is out of reach due to its extravagant price range.
With bags going for at least RM3,000 each; some resort to buying fakes (which i abhore)
If you can't afford it, don't pretend to be able to.
I think the satisfaction of owning a Chanel item comes with the knowledge that its genuine and you sacrificed for it!
For those of you who can't wait, you don't have to DIY your own Chanel bag like so: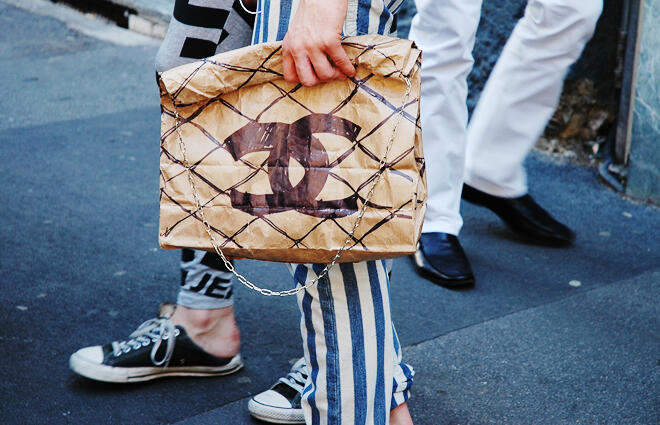 (This was circulating the fashion blogosphere for awhile a few months ago :D)
Just recently, Chanel released its Coco Cocoon collection –
a more affordable range of Chanel bags and accessories.
With a campaign fronted by super popstar Lily Allen (i heart her!),
the Coco Cocoon line is shown exuding chic practicality at a price that doesn't tear our heart (and wallets).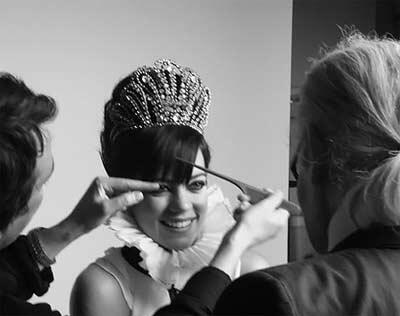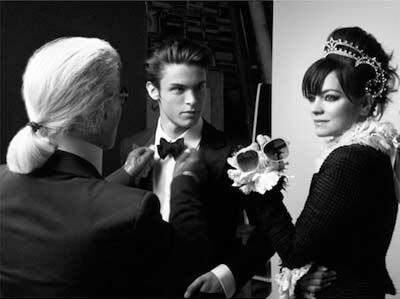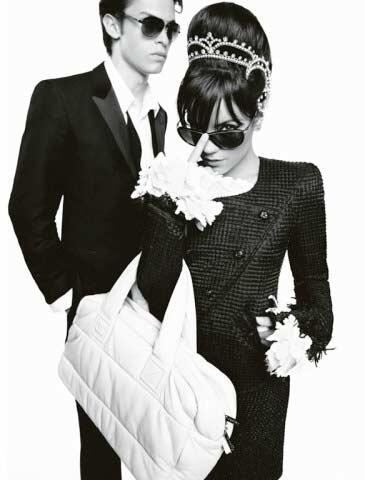 Here, Lily carries a Coco Cocoon bowling bag in leather,
while wearing a suit in tweeded gauze with matching cuffs in off-white chiffon from Chanel FW 09/10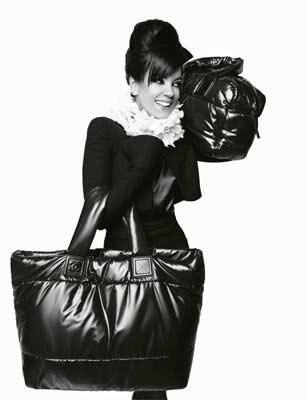 Coco Cocoon tote bag in nylon + Coco Cocoon bowling bag in nylon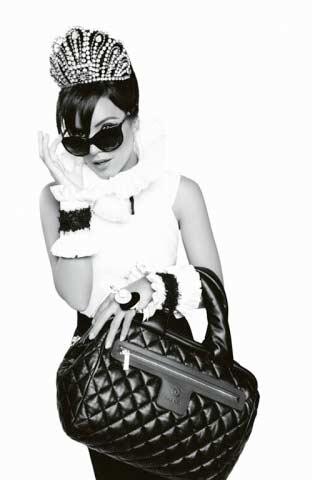 This is my favourite of the lot – the Coco Cocoon bowling bag in quilted leather.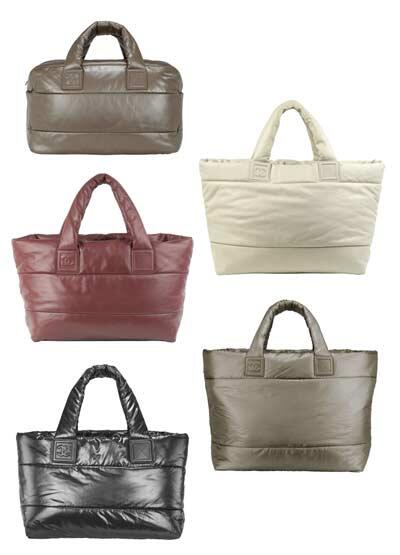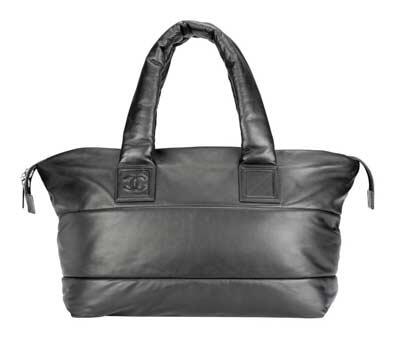 Karl Lagerfeld has designed several different sizes and models,
and the result is a modern bag that is perfect for urban use or even when traveling.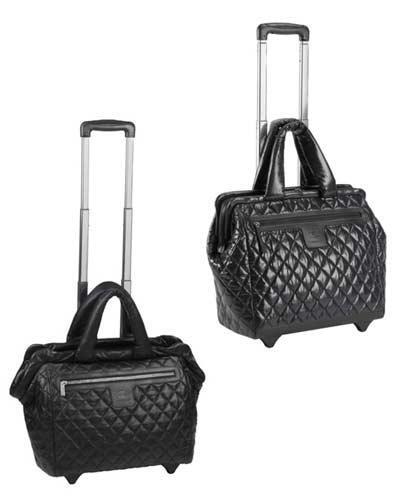 With the lightweight shopping bag – be it in the mini or maxi version, the bowling bag or trolley bag –
there is a Coco Cocoon bag for every occasion and lifestyle.
Mademoiselle Chanel declared that, "True luxury is when something is beautiful on the inside as it is on the outside."
In honour of her statement, some of the Coco Cocoon models are reversible.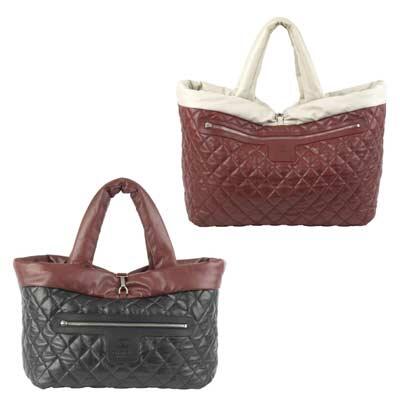 When turned inside out, the bags reveal the characteristic Chanel quilting.
Its iconic double C logo is engraved on leather in matching tones,
and keeps a low profile nestling under the zip of the front pocket.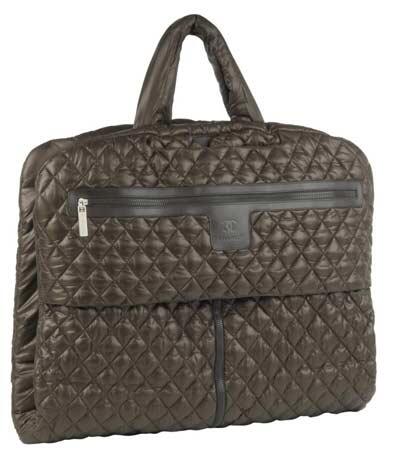 The Coco Cocoon line has been designed in the pure tradition of Chanel luxury,
with flat pockets, practical fastenings and clever details in elegant craftsmanship.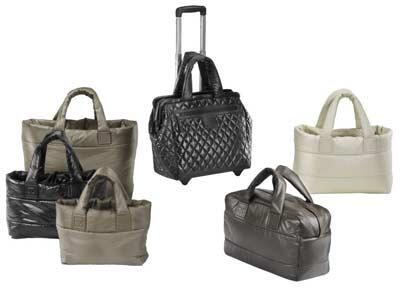 Now available in Chanel boutiques,
the bags are available in black, beige, chocolate, burgundy, taupe, blue, grey, gold and red;
in nylon or washed lambskin.
[image sources:
calcinhasnarede.files.wordpress.com
,
jak & jil
]