Wow. I'm  a bit pissy cos i managed to muster up some energy to upload 40 pictures,
then the internet went down on me and half the post disappeared.
-_-
Waking up for work this morning was painful!
Oh, and i didn't end up going to Barsonic on Sat night like i stated in my previous post.
The alarm rang at 11pm,
my brain woke up,
but my body moaned, "Noooooo"
I couldn't very well get up,
when my body wasn't agreeing with my brain,
so i pretty much collapsed back into sleep with my make up still on
(cos i thought i was going out!)
-_-
Will add more pix and text to this post tomorrow.
Really. Have. To. Sleep.
+ + + + + Edited + + + + +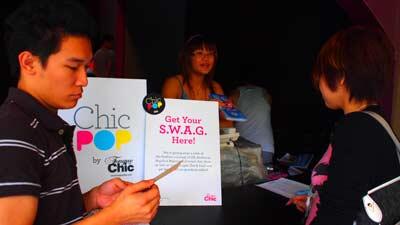 Peepurs getting free stuff when they arrive early at Zouk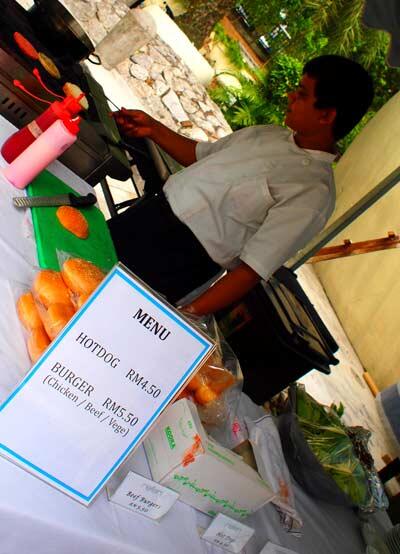 Energy for the day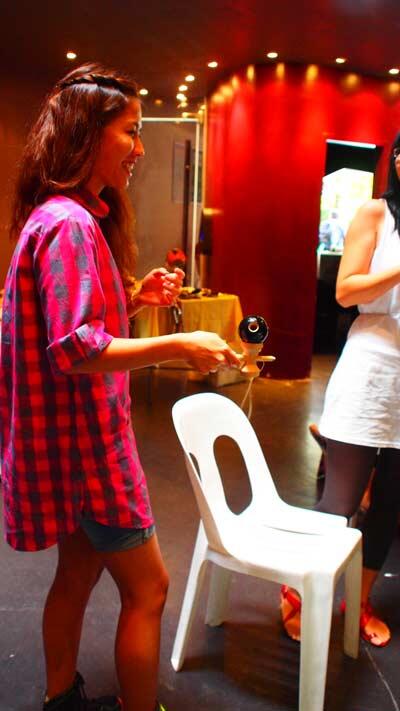 Sueann: Success!
Lensless frames for sale 😉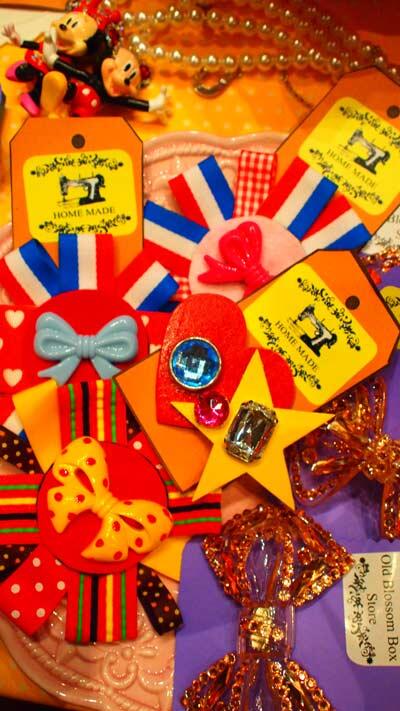 Jezmine set up her stall for The Old Blossom Box Store SO cantik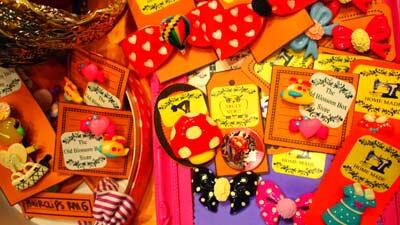 I bought this irresistible blue bird on a headband from her for RM15
(thanks for the discount Jezmine!
)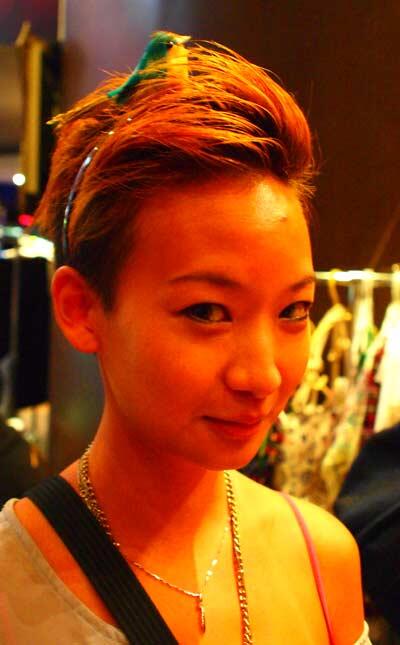 Ignore the huge zit on my forehead
I'm trying to make it a point not to have to photoshop all my pictures in any way

Au naturale aka no time
The Brollies' colourful accessories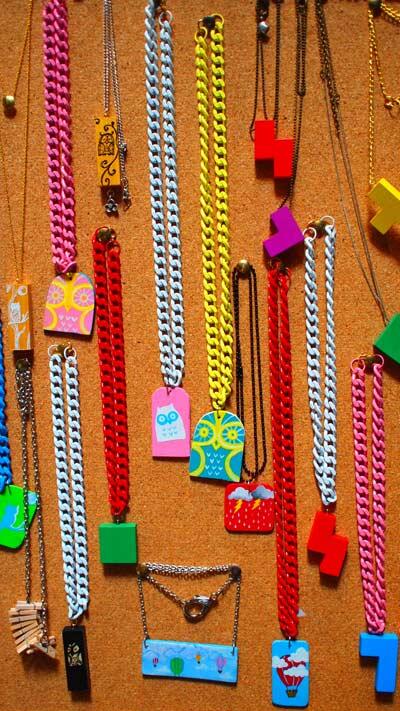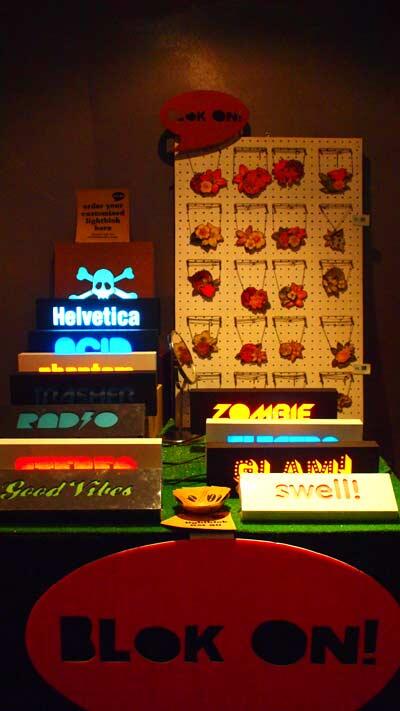 Was really happy Syamly from Blok On! managed to join us,
i'm such a big fan of his creations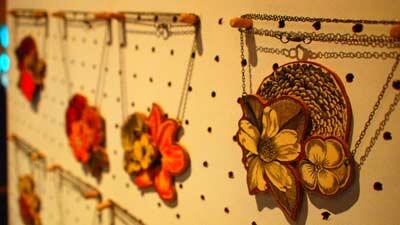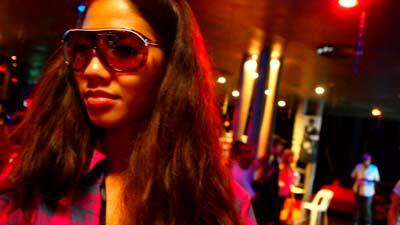 Sueann trying not to shop some more
Crazy woman spent... okay i will not say how much in case her bf sees it here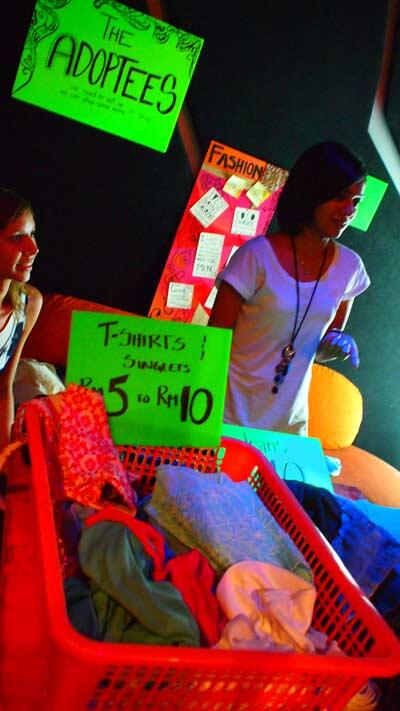 Aps opened a stall with Jess on Saturday

<3 the cute sign they made: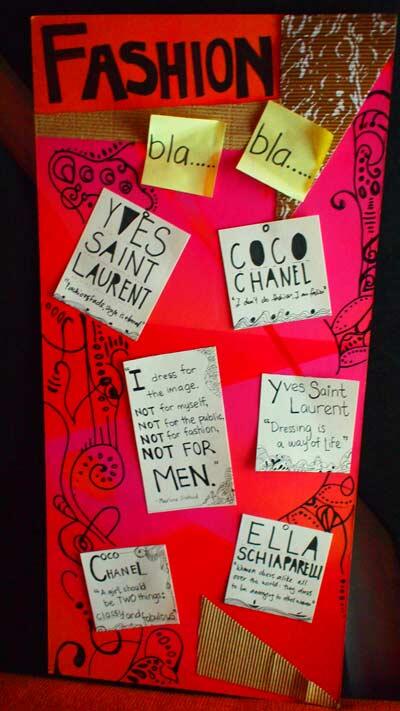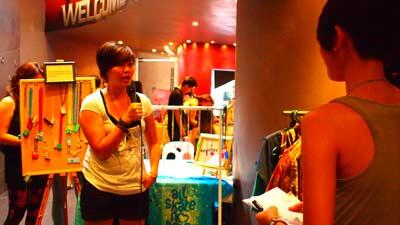 A couple of TV crew came to interview vendors/designers/team
That's Nareez's back
She be sporting a pretty wicked haircut tho you can't see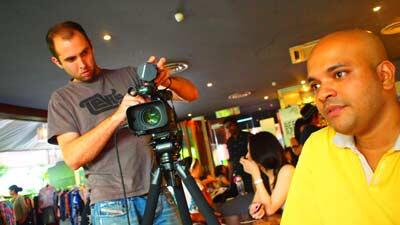 Steve + Kevin - Crew from Unseen.TV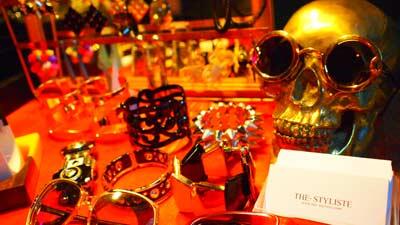 IceCalvin's stuff for sale from avantGOD @ The Styliste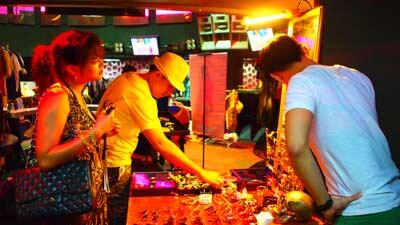 ClaudiaOnCrack pondering whether to spend more $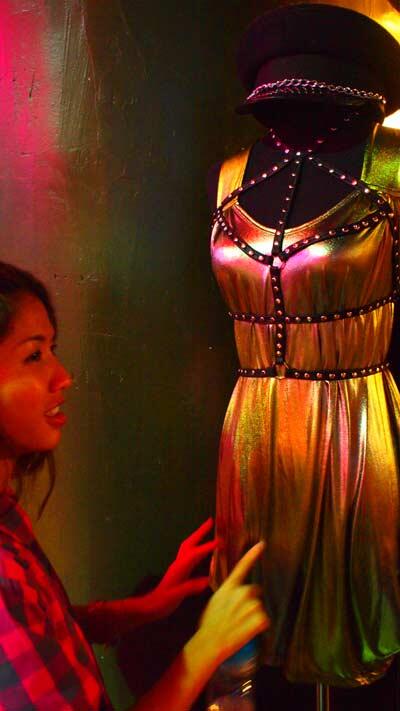 Sueann trying not to succumb to handmade studded harness by IceCalvin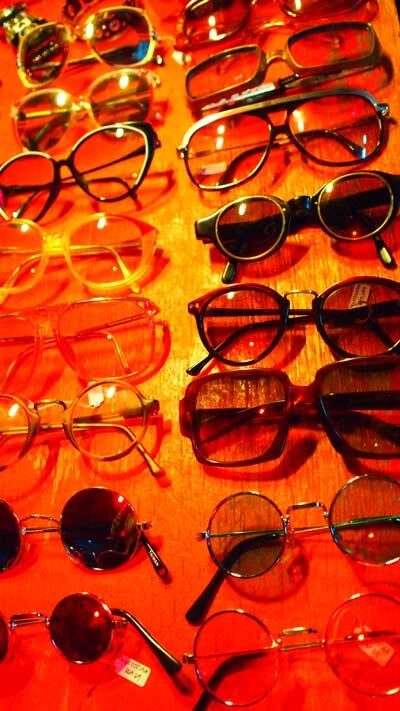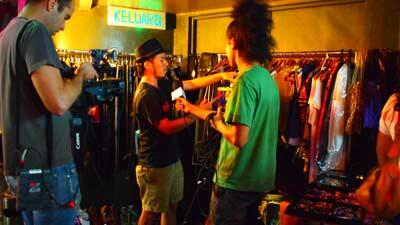 IceCalvin being interviewed by Unseen TV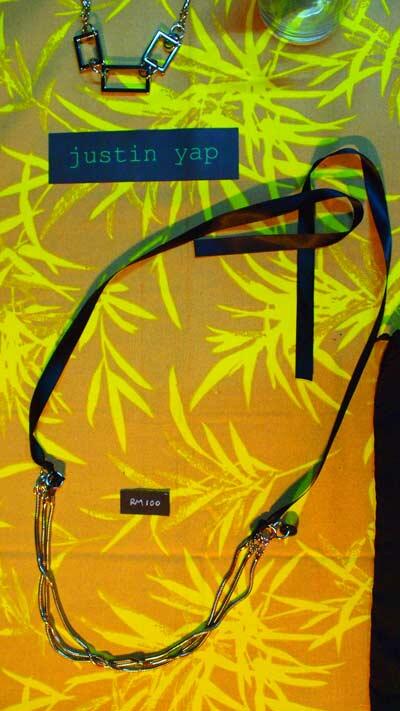 Justin's handmade necklaces sold like crazy too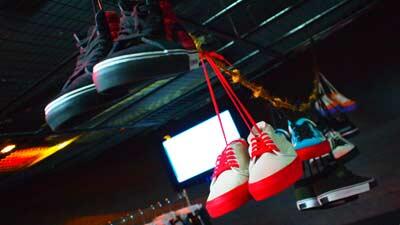 Shoes for sale on display by MNEP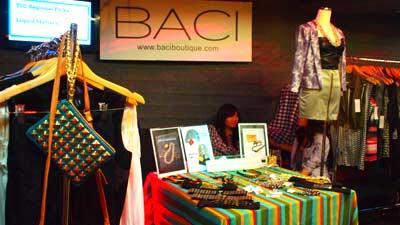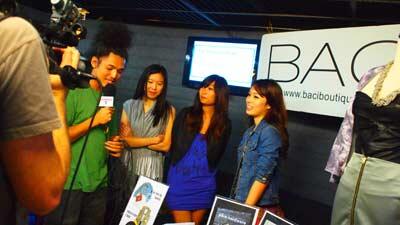 Ming was interviewed for Baci as well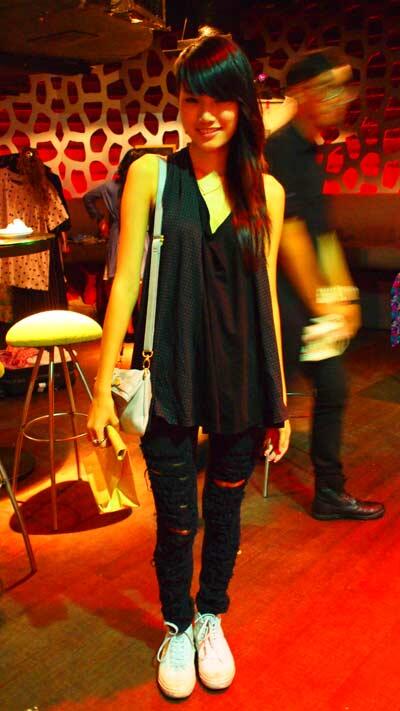 Raeesa aka Ladyesah, who's responsible for the beautiful illustration on the shopping totes we were giving out at the Mooks booth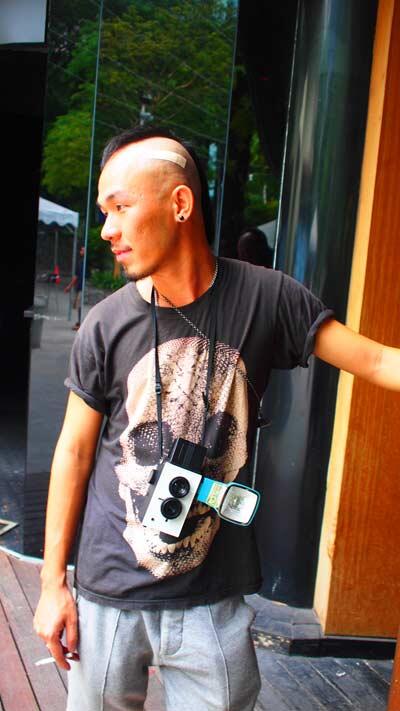 IceCalvin + his Black Bird Fly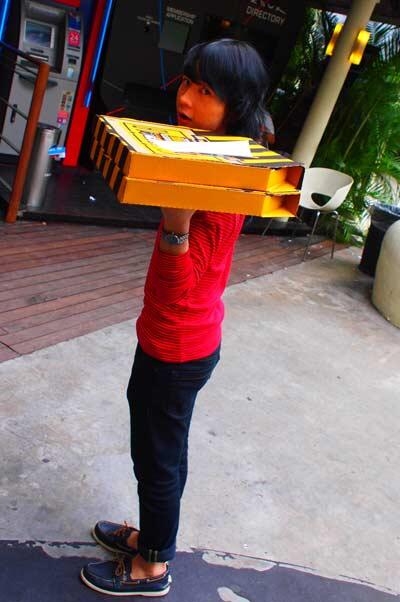 Blink opting for pizza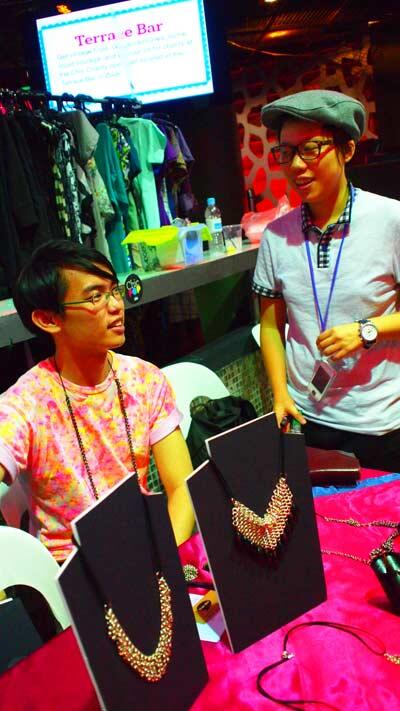 Kang with his handcrafted chainmail accessories + Lynn who was there to help out Linda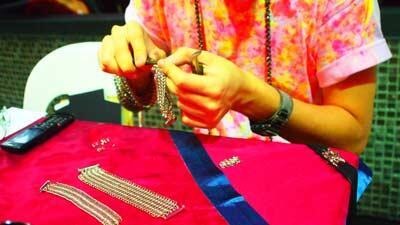 Ringo buying stuff from Linda
Ok i must admit, i think i was MOST excited about seeing Linda / LHLY's stuff,
cos half the girls in Freeform have been drooling over her things online,
but paying and shipping from Singapore seems like such a hassle.
So we tried our best to lure her up to KL,
and SO HAPPY she did!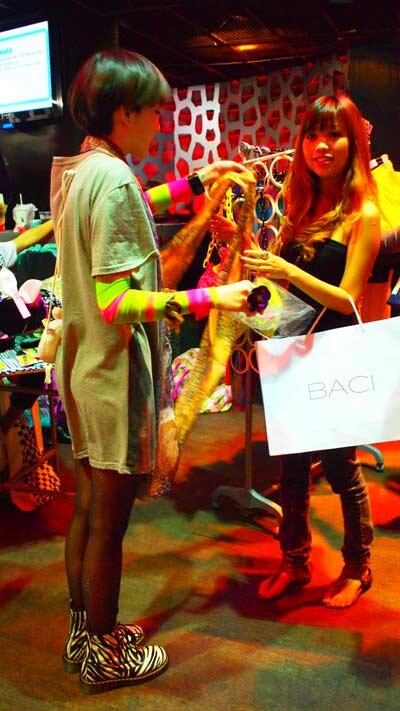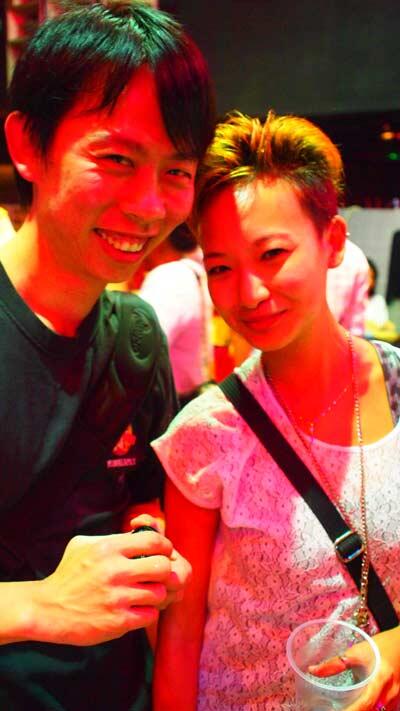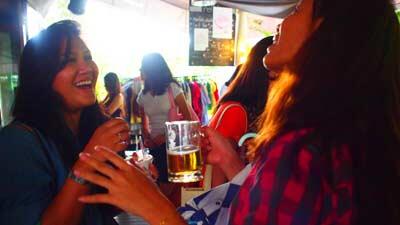 I got to meet our Indonesian contributor Kemi (left) for the first time eva!
MadcapperSa, Danielle + RowdyRudy
I was having some beer with them while waiting for my turn for tarot card reading,
and ran away after they started having shots -_-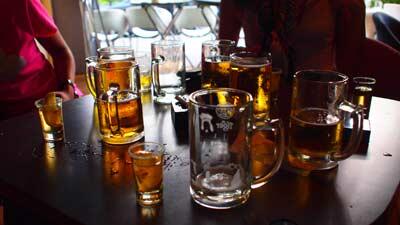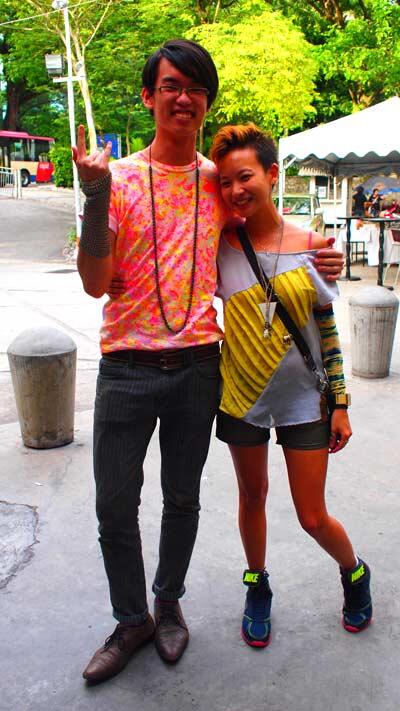 Kang and i
I ees wearing >
top; (now shut) Show Pink
necklaces; bkk and Baci
my arm socks from LHLY
watch; nooka @ H5
shorts; platinum mall bkk
shoes; nike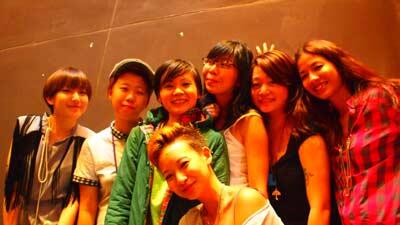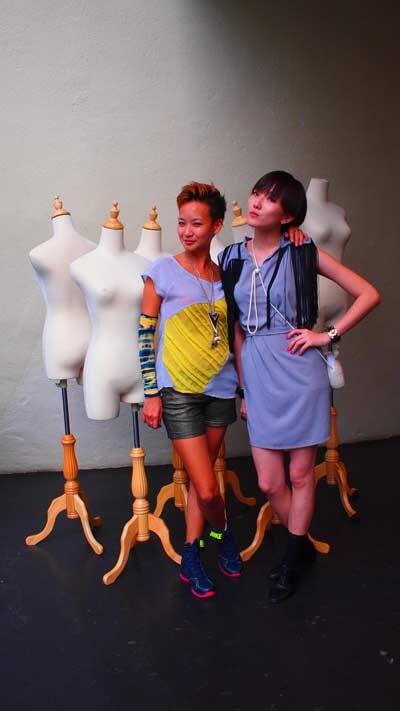 Bought the dress that Linda / LHLY is wearing too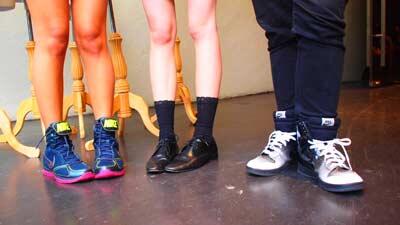 More on Chic POP Street Market here,
and lots of style shots here!
I think we'll try not to do this too often,
cos us spending so much $ is kinda scary -_-
Not to mention the evil convenience of the ATM machine right outside Zouk!
Almost all the vendors said they made heaps of moolah,
with one even telling me they made more than 3k that weekend
0_o
"You know... that is more than some people's monthly salary!"
+ + +
Thanks to everyone who came, gave so much support, and then cursed us cos they spent too much shopping 

Over 800+ ppl came on Saturday alone!
And BIG thanks to the accommodating Zouk peeps Adam and Hazel to layan our every request
I think they didn't sleep man... having to work in Zouk at night till 4am as well!
I hope Zouk gives them a big bonus ha ha.
Speaking of which, Adam said something funny to me: "I know why you have this market. You don't want to go to all of them, so you bring them all to you!"
Me: You totally caught me out.
1 more random line by a self-claimed reformed shopaholic: "Putting me here is like putting a reformed drug addict in a roomful of cocaine!"
Me: Urm i'm not sure whether you want to go around saying that to people... they might get the wrong impression!
OK CUKUP
Post damn long
I ees tired