I haven't been blogging or going out much cos i've been quite sick since i got back from Spain.
Caught a bad cough i bet someone on the tour passed to my dad and i.
Rested at home on Saturday night and took my cough med (yay!) before going to sleep,
so i would be all semangat on Sunday to take part in All for the Charity,
a charity flea market organised by Streething and Femmething.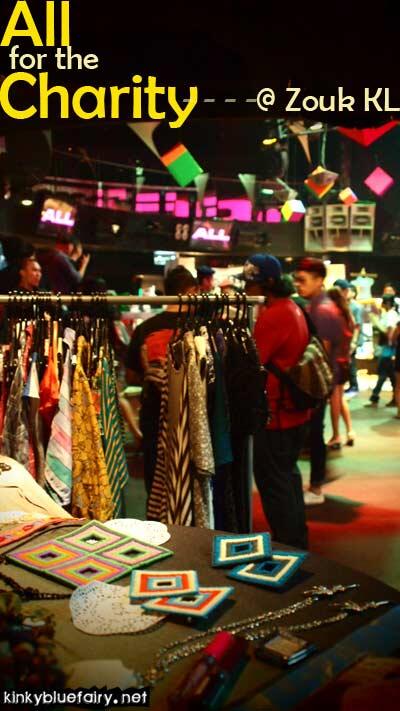 Thanks to Streething for putting me in the Main Room,
which was (dauntingly) filled with all the cool streetwear stuff  0_-
I didn't take many pictures that day,
was too busy having fun drinking and talking 
[pic from
Jules of Streething
]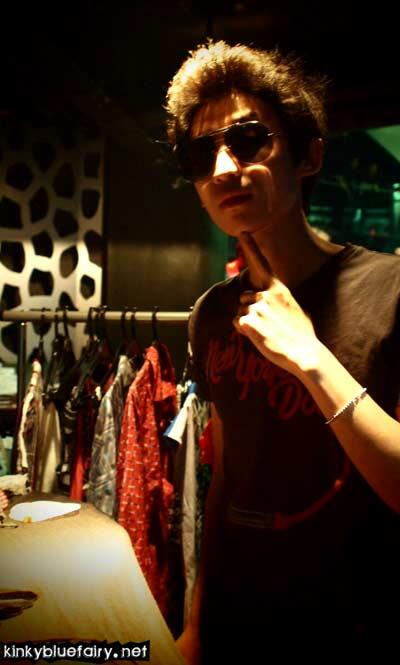 Alvin aka DJ Goldfish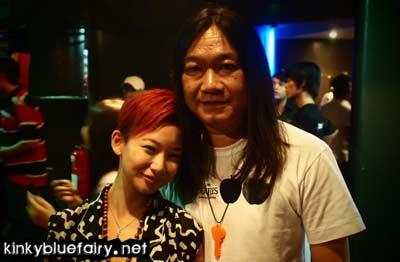 Tong and myself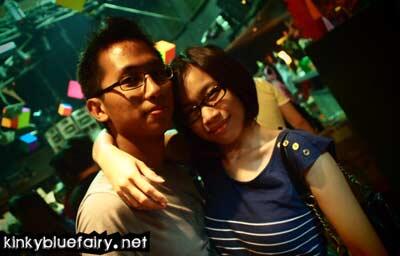 BrianMak + AshleyTheMonkey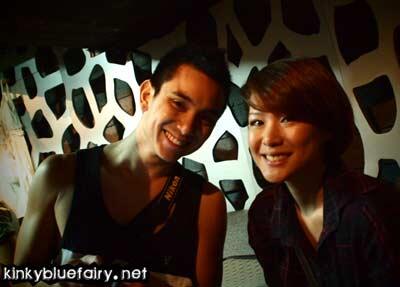 Huh. Just noticed both boyfriends are Brian.
See why cartoon names are useful to differentiate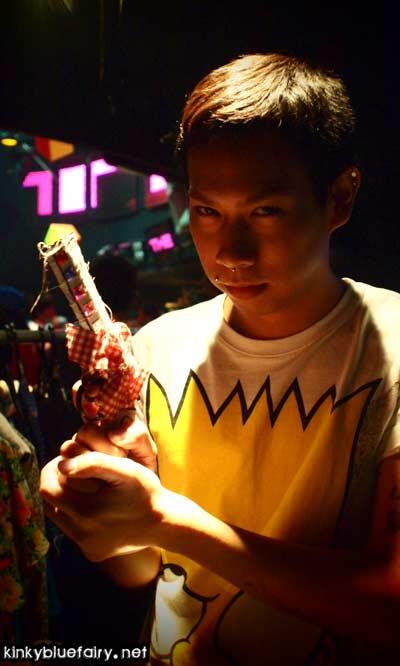 MaintainMing aka MingDaBomb
(think gonna just officially change his cartoon name to what he wants la :p)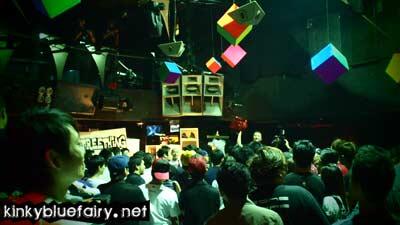 I don't think i've seen bids go so well at a flea market before..!
All items donated by brands such as Nike and Nooka were going for hundreds of ringgit,
with every cent donated to the charities (noted below at end of post).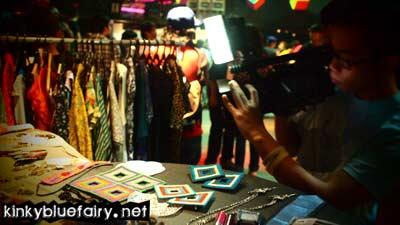 Unseen TV shooting some of my items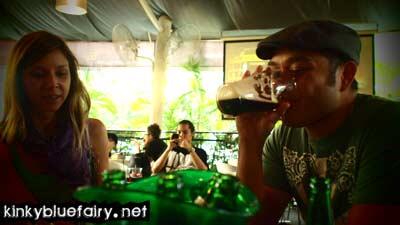 I was a bit naughty and abandoned my own stall for a while (tee hee) to join Aps, Jess and RowdyRudy for a drink outside at Terrace Bar.
Rudy has asked Jess and i to be on his team for some hat-making contest for Zouk (where if we win, the prize $ of RM5k goes to a charity of our choice),
and the three of us (mainly Rudy and i) started arguing whose idea was better,
with me declaring i'll just start my OWN hat-making team cos he didn't wanna listen to mine,
and both us ended up talking over each other simultaneously like OOC (Out Of Control) 10-year-olds,
till Aps was trying to shush us cos ppl were staring  >.<
I adore that love-hate sibling rivalry we have.
At the end of the event, some of the stalls were lowering the prices for certain things as low as RM50 a pair of sneakers.
Crazy.
Everyone just grabbed at stuff!
I myself bought a Lapsap shirt for RM20 

So did Jess 

I convinced RowdyRudy he needed this shirt from Singapore for RM90 and a watch for RM100 
Streething x Femmething x all the vendors/sponsors managed to raise RM30k RM35k in a day!
Absolutely fantastic.
All $ raised is to be donated to Kiwanis Malaysia, the Haiti Relief Fund through UNICEF, Furry Friends Farm and Kechara Soup Kitchen.
After i puppy-dog-eyed Jess and RowdyRudy into helping me pack up and load my car,
i counted my money.
*cough*
All the money that i made went to:
1. donation/rental fee
2. my alcohol expenditure for the day
HAHA
It's like i buka kedai for fun (donate $ & feed myself alco -_-)
Well, i did want to get some of those items off me... i have no more space to store them,
and i just want them to go to someone who would use and love them.
I remember one girl trying to decide whether to buy this mirrored bib necklace i sourced,
and i evilly whispered to her: "If you don't get it after looking at it this much, you'll just go home and think about it and totally REGRET not buying it. You might as well get it. I got it in Bangkok last month and haven't seen any shops here selling it yet."
She ran off to get money and bought it right away. 
Anyway, after the whole event and congratulating Chooee on a successful event,
us three (the 2 Js and the double R) went off to have dinner at Bermuda & Onion at Changkat BB.
Food was great (or maybe cos we were that drunk) and i had a brill Sunday in all!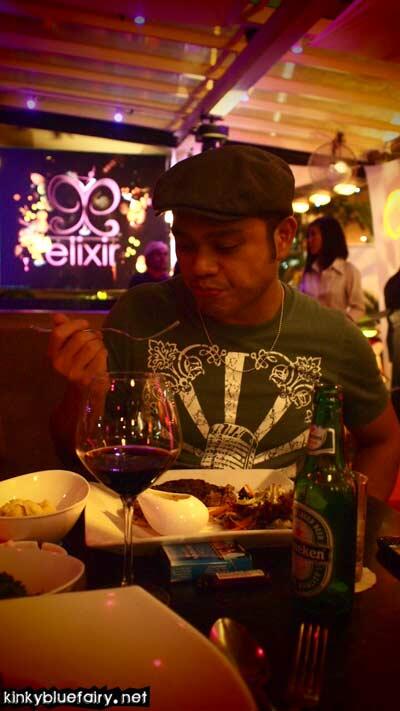 To view more pix from the event, visit the Streething blogpost here.