* Written by Michelle *
Ordering Urban Decay online and waiting for a month to have it shipped here is a thing of the past. The much sought-after makeup brand first made its presence in Malaysia in Sephora stores nationwide where their Naked palettes sold like hot cakes. As of this month, they have opened their first ever flagship store in KLCC – filled with even more stuff, straight from the USA!
"Every 5 seconds, a Naked palette is sold around the world!" – R&D department, Urban Decay
Other than that, Urban Decay is also known for their amazing eyeshadow primers that lasts all day long, and their series of liquid eyeliners that comes in glittery versions too. I have to admit, their liquid eyeliners are my favourite! They do not smudge and they have a long-lasting power that makes it the best beauty product for raves and wild parties.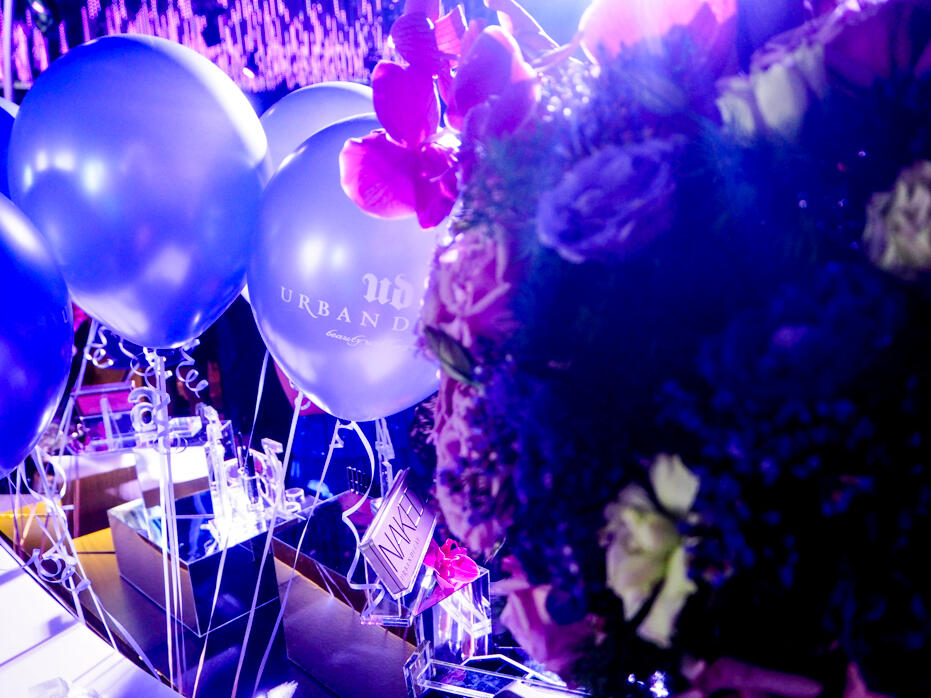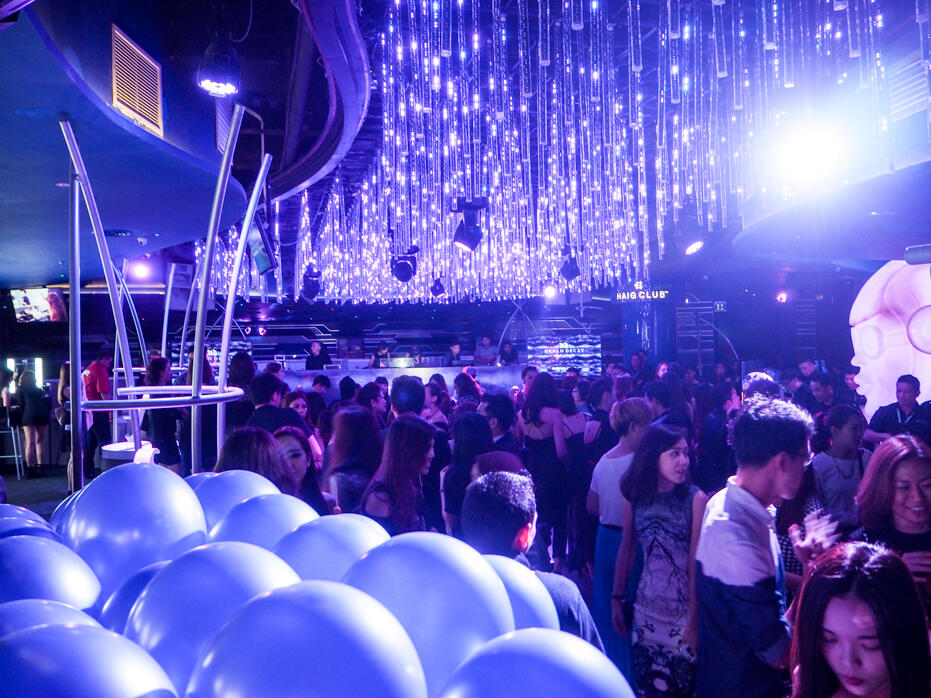 The #KinkyBlueFairyTeam were supposed to hit this party up together, but Baby had to go on compassionate leave due to a passing in the family and Andrew got bitten by his cat (cat-scratch syndrome exists, believe it or not), so it was down to me and Joyce to conquer the night. The celebration was held at the relocated Zouk Club KL, which now has made its home in a brand new premise. At the entrance you can see throngs of guests queueing up for the Fotobox HELLO GIF booth which creates popular GIF photo-video that can be uploaded immediately onto Facebook or Instagram with music included (look at Joyce's).
The Phuture room was transformed into a purple wonderland. Icicles with moving lights hanging from the the ceiling emitted a purplish glow. Urban Decay's bestsellers were displayed on a long table, aptly named the Top 10 Obsessions from Urban Decay, from the iconic Naked Palettes and primers to lipsticks and makeup brushes. The table was beautifully decorated with bright purple balloons and colourful bouquets. Along the walkway into the room, there were cubes with products on display, and a wall about Wende Zomnir (co-founder of Urban Decay).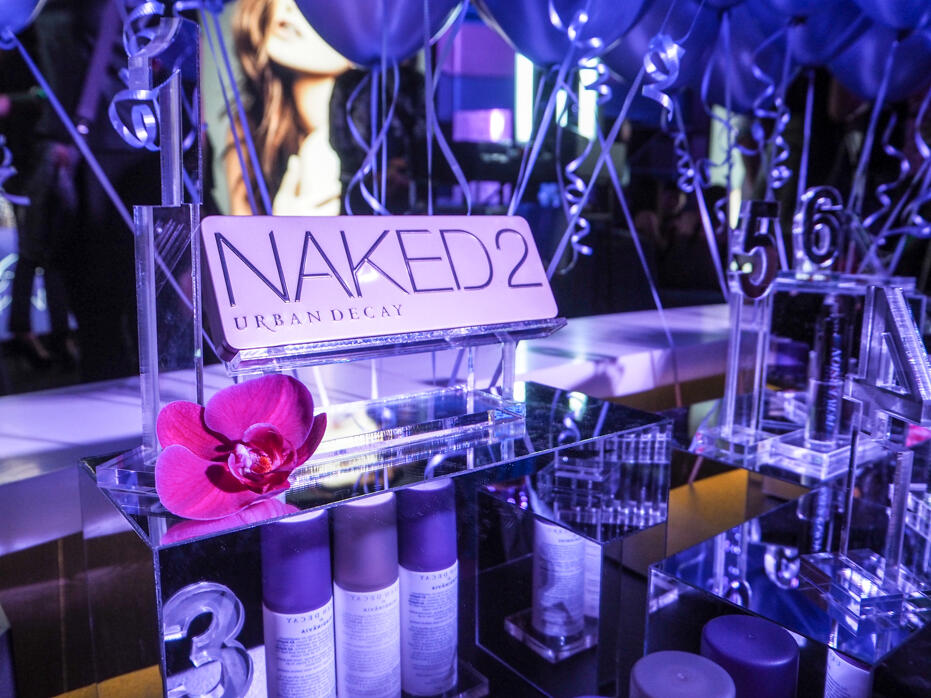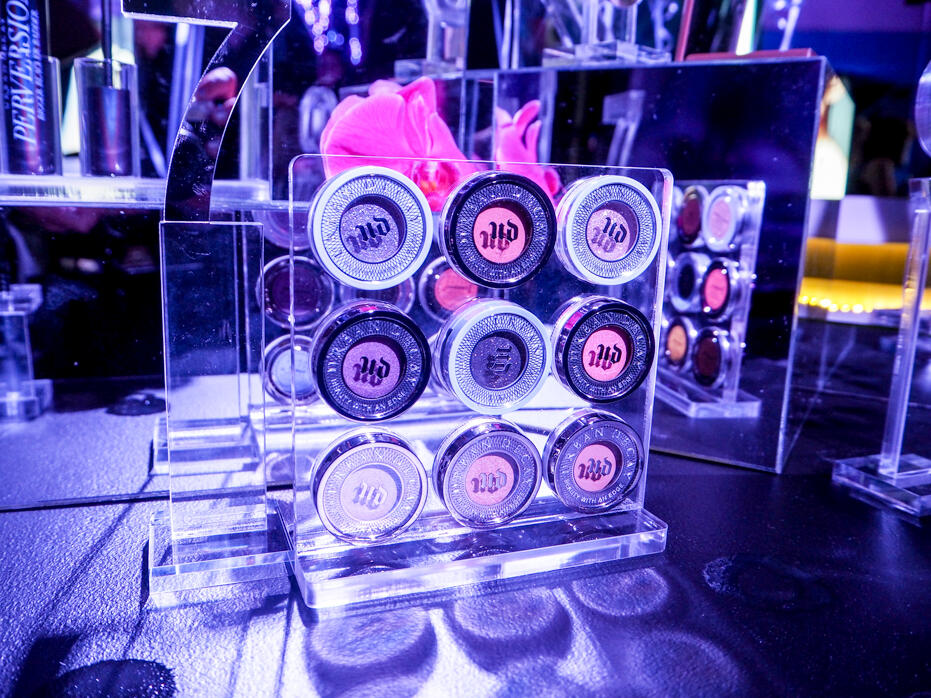 All of the guests present al enjoyed mini makeovers at the Urban Decay artists to get the UD edge. We get to choose from three themed looks: FEMININE – finish off the eyes with some glitter, DANGEROUS – a dramatic winged eye or a smoky smudge of liner and FUN – a hit of colour with a bold, bright lip.
The night started off with our emcee, Timur Gabriel, introducing Lau Sook Ping, the General Manager of the L'Oreal Luxe Division to give a speech. Following that, we were all introduced to Steve Kassajikian who is the international brand ambassador and makeup extraordinaire for Urban Decay. "Founded by a make-up junkie for make-up junkies, Urban Decay encourages beauty with an edge by taking risks and playing with colours to express yourself."
He showcased three looks he created for the event:
Look 1: Iconic 'Beauty With An Edge' UD, which uses a pop of purple for the eyes and cheeky red for the lips
Look 2: Naked Smokey, showcasing strong smokey eyes and sexy red lips
Look 3: Colour Unleashed, a pop of colour with electrifying green eyes from the new Vice 4 palette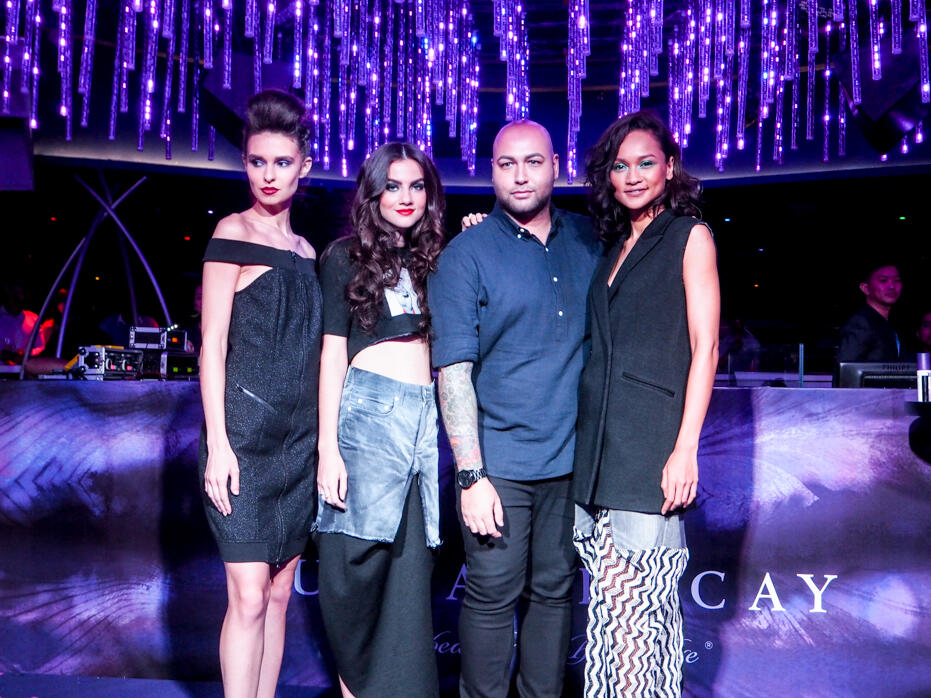 Later on all of us were thoroughly entertained by the melodious voices and sizzling dance moves of Hunny Madu, Kayda, Supa Mojo, Al Caponey and Nadhira. SonaOne took on the stage to belt out some of his popular hits that we are all familiar with and love to dance to. I am amazed by Hunny Madu's performance and her whole squad – so much girl powerrrrr! It got everyone dancing almost immediately. Later on, the double trouble DJ team of Twinkies (Arabyrd & DJ Nadia) took over the set to drop some snazzy beats.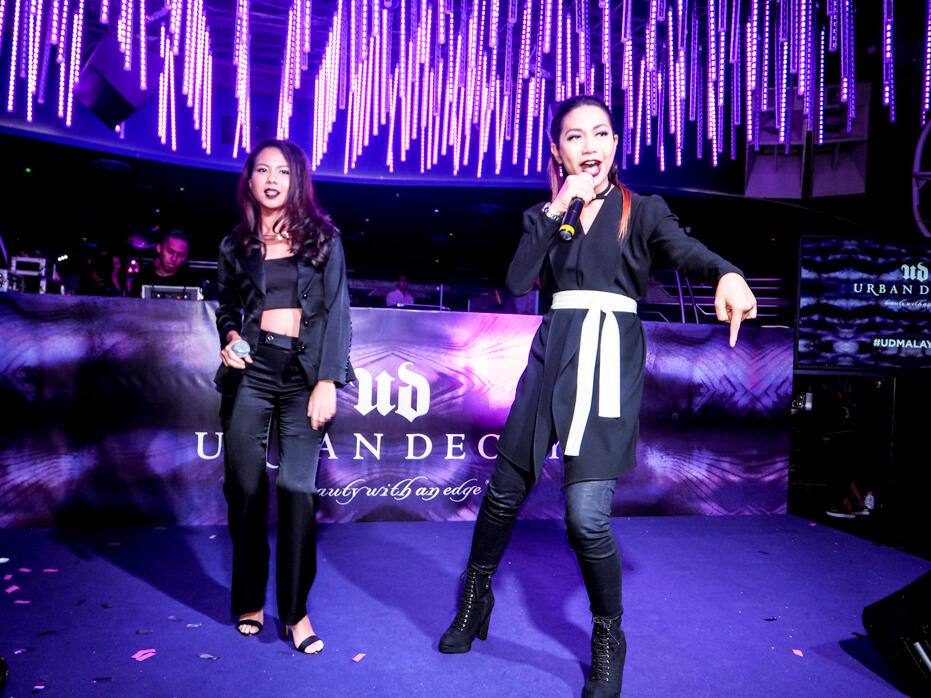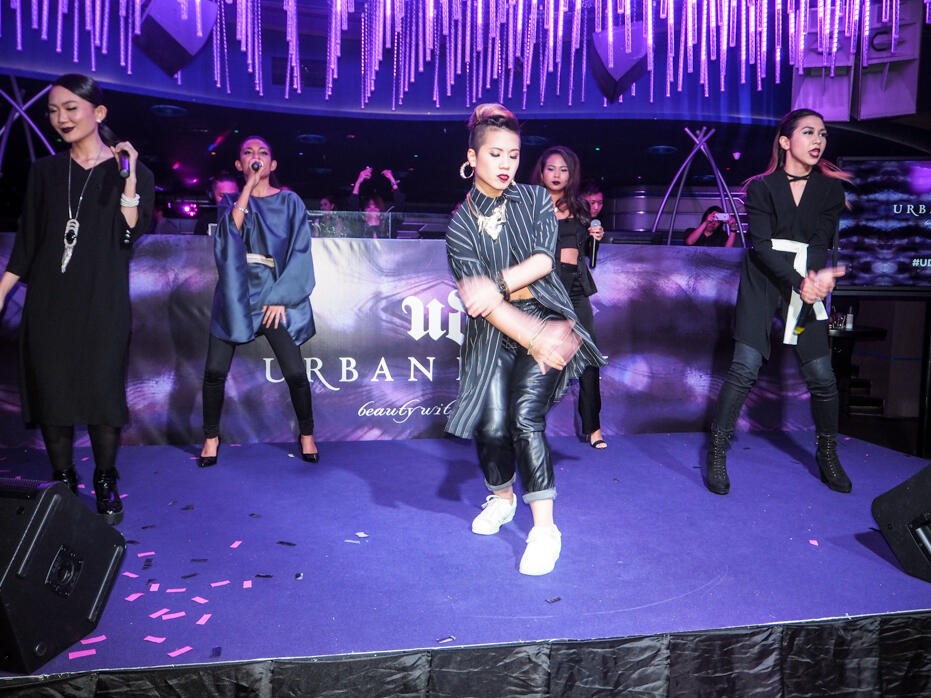 Maybelline taking centre stage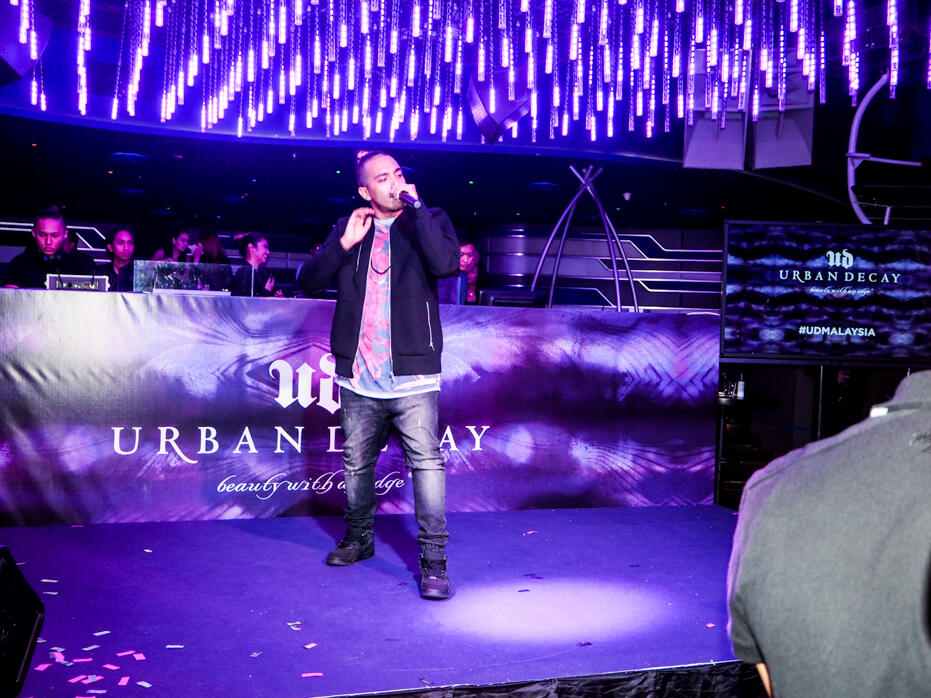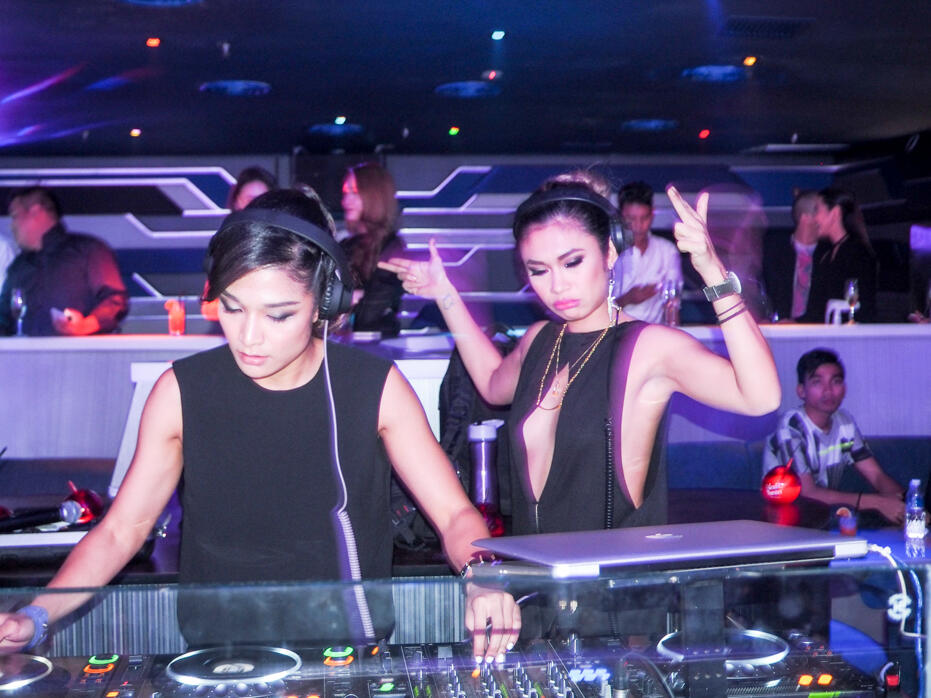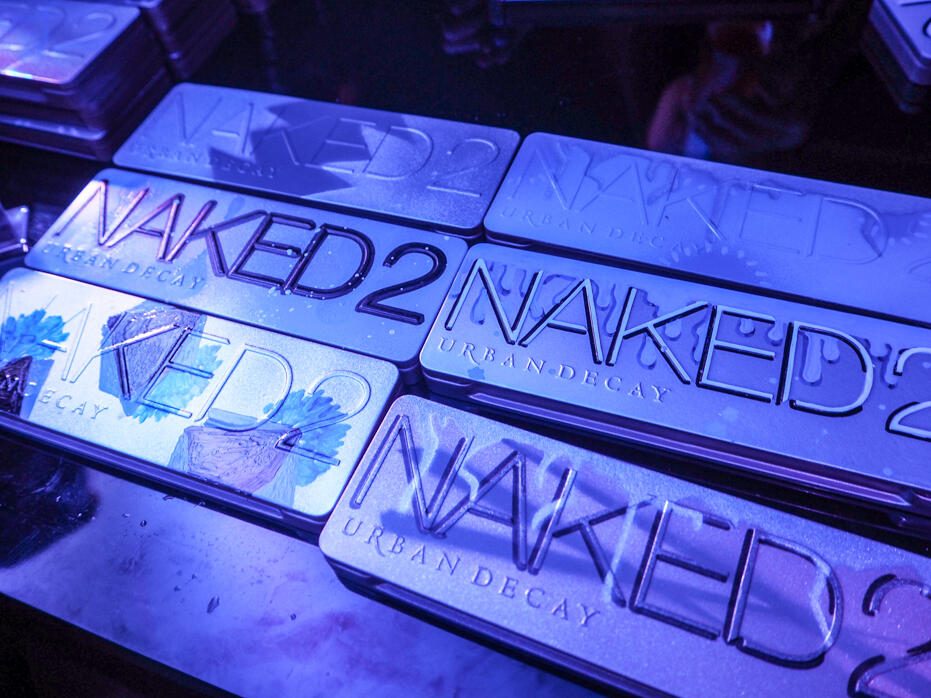 On the other side of the room, guests were treated to mystery freebies by choosing either Dangerous, Fun or Flirty tags at registration. Joyce and i both chose Dangerous and each received a custom-decorated Naked 2 palette by artist Engku Iman, to take home.
The party carried on as we made our way around the club to socialise and take loads of photos with people, before Joyce had to depart for another event after. I have to say, Urban Decay really knows how to throw a good party! This was one of those events where people actually stayed on after, despite being a Wednesday night.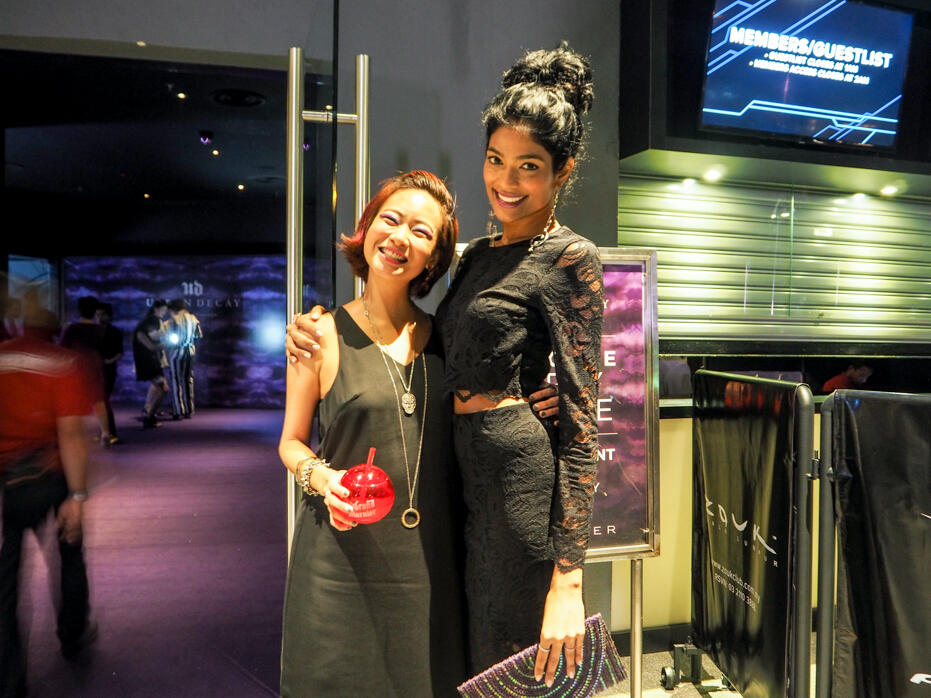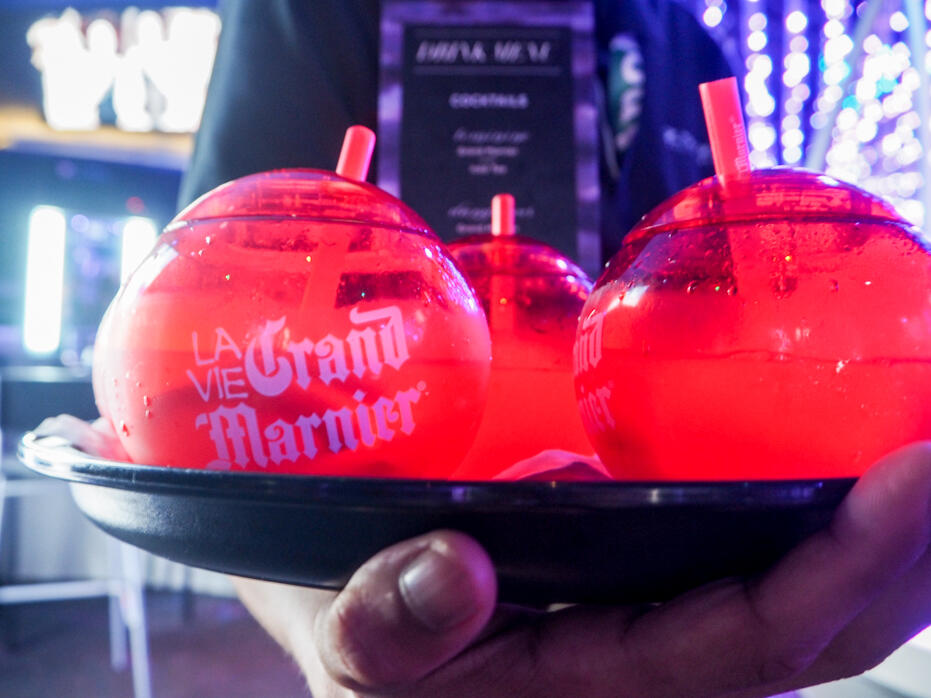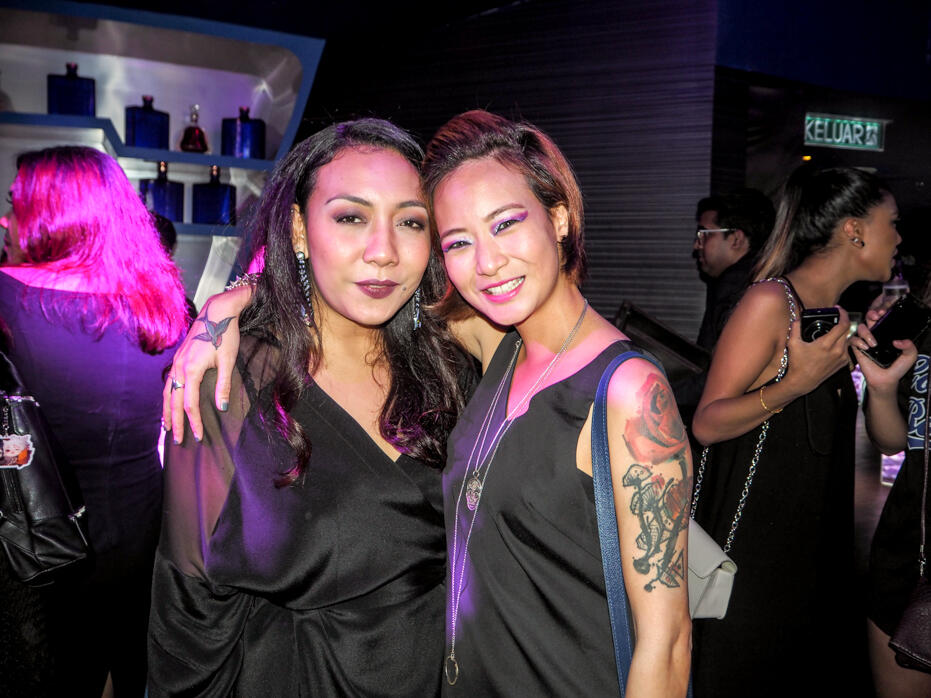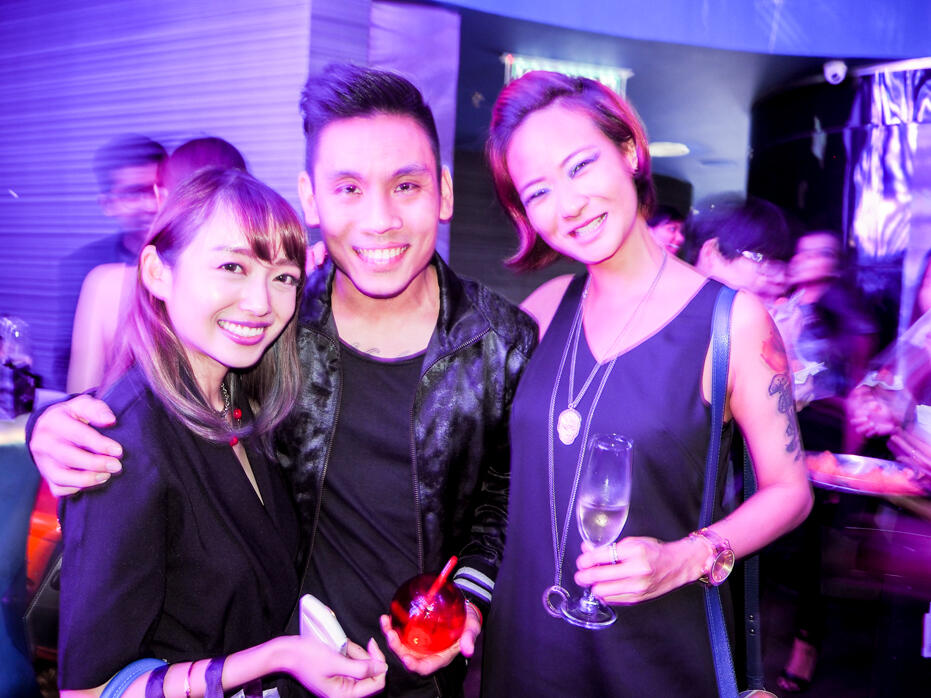 Audrey aka FourFeetNine, Shannon of Salty Customs, and Joyce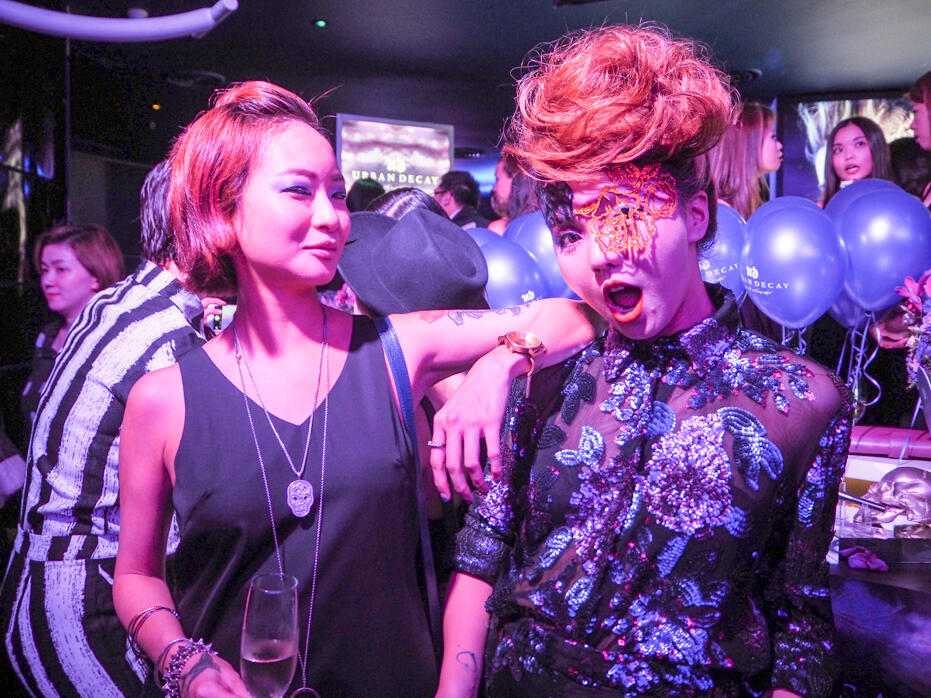 With Kittie Yiyi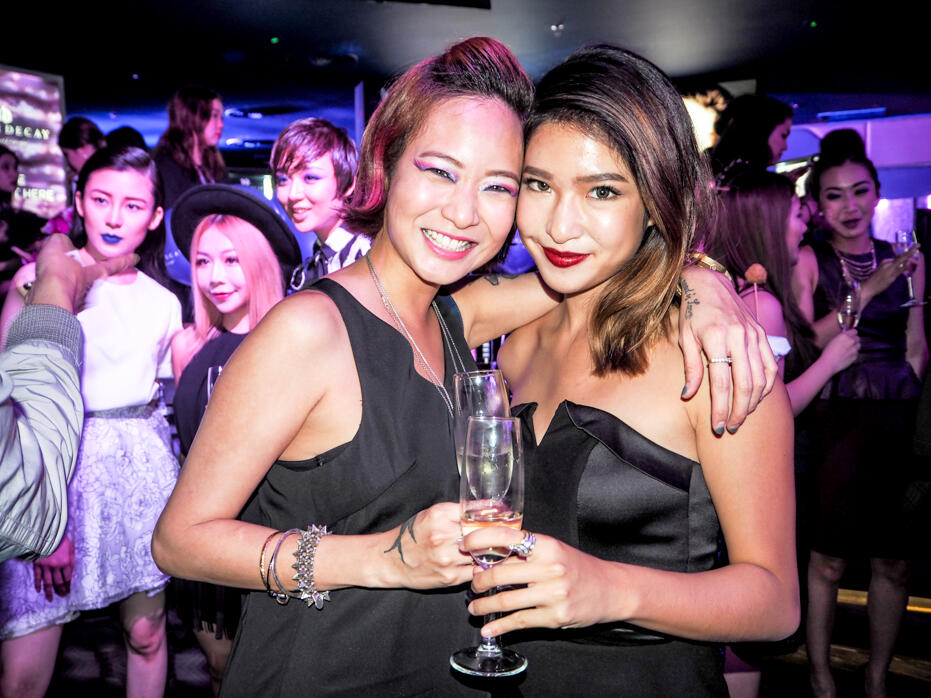 With Bella Kuan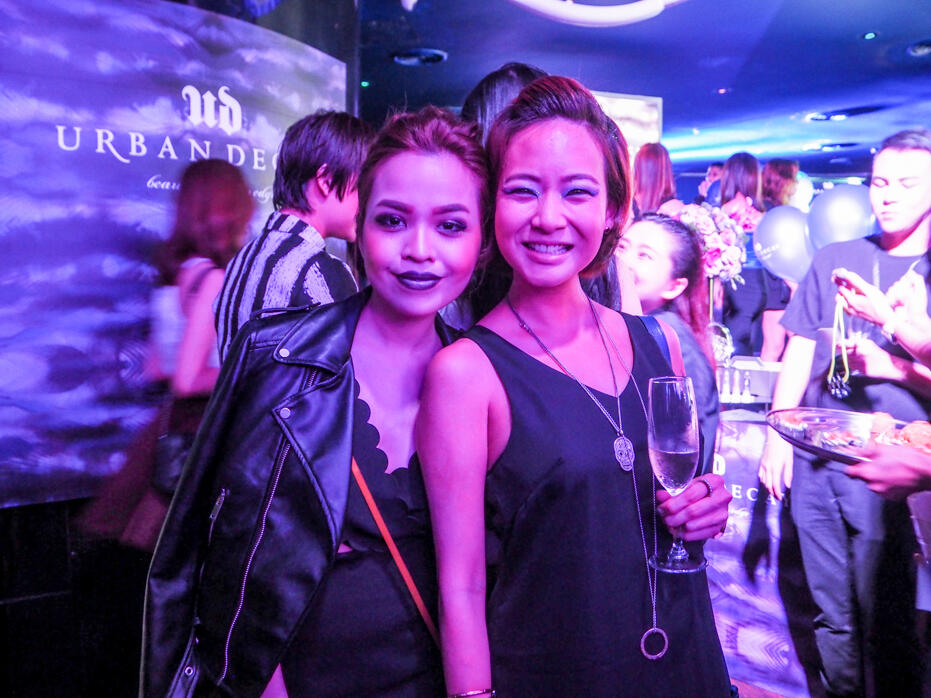 With Emma Shazleen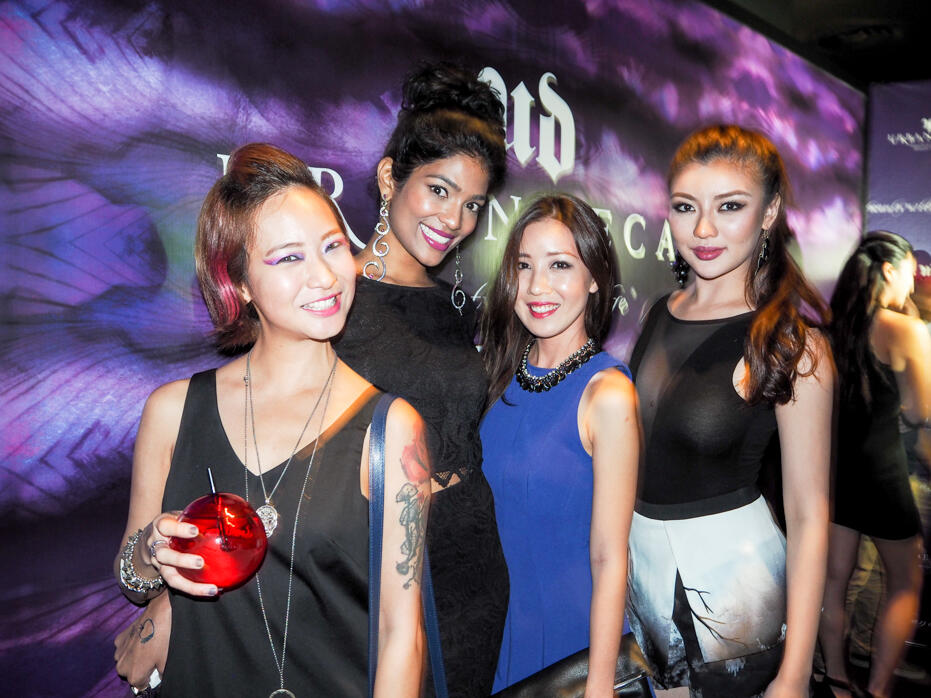 Joyce, Thanuja, Megan Tan, and Carey Ng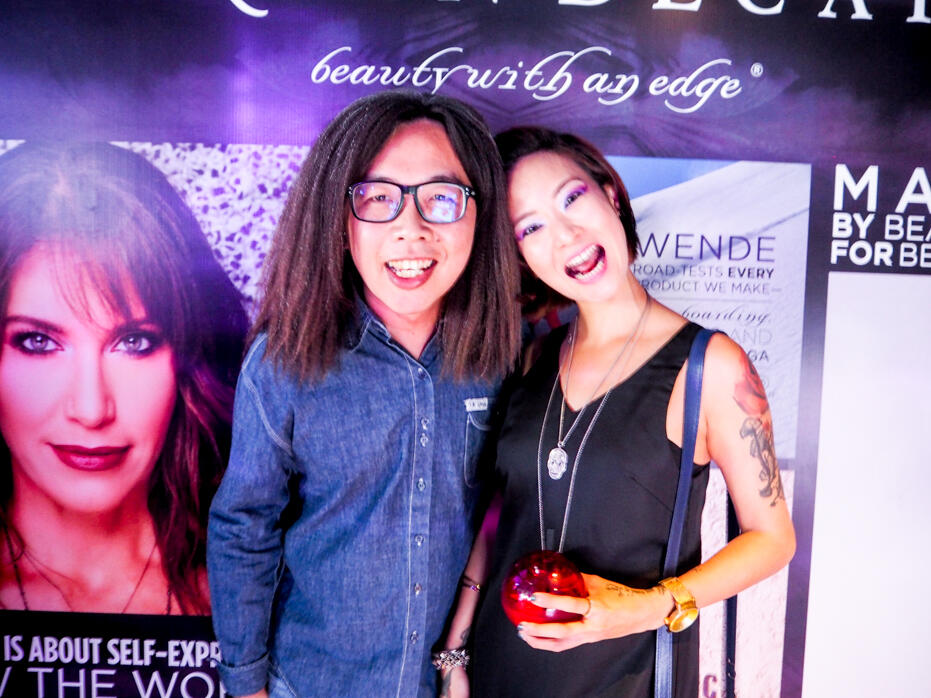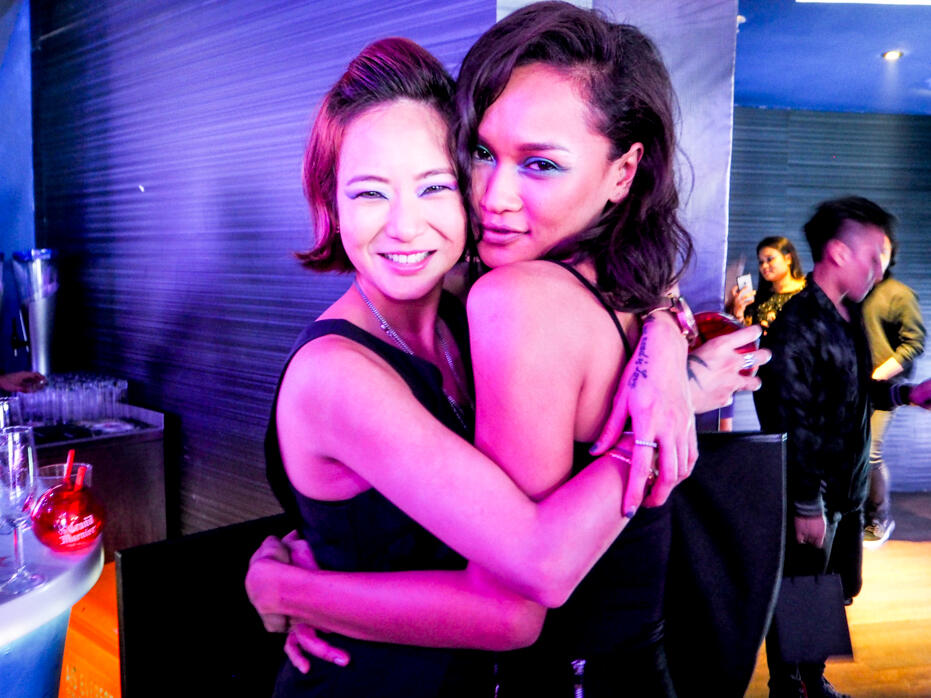 Joyce + Deanna Ibrahim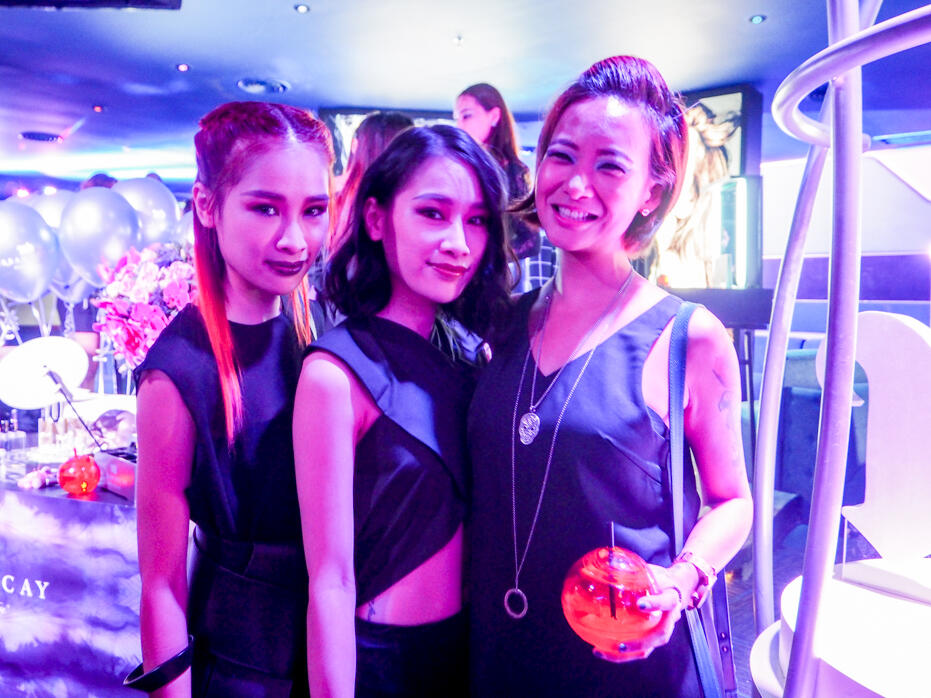 With Duogig twins Cherrie and Evangeline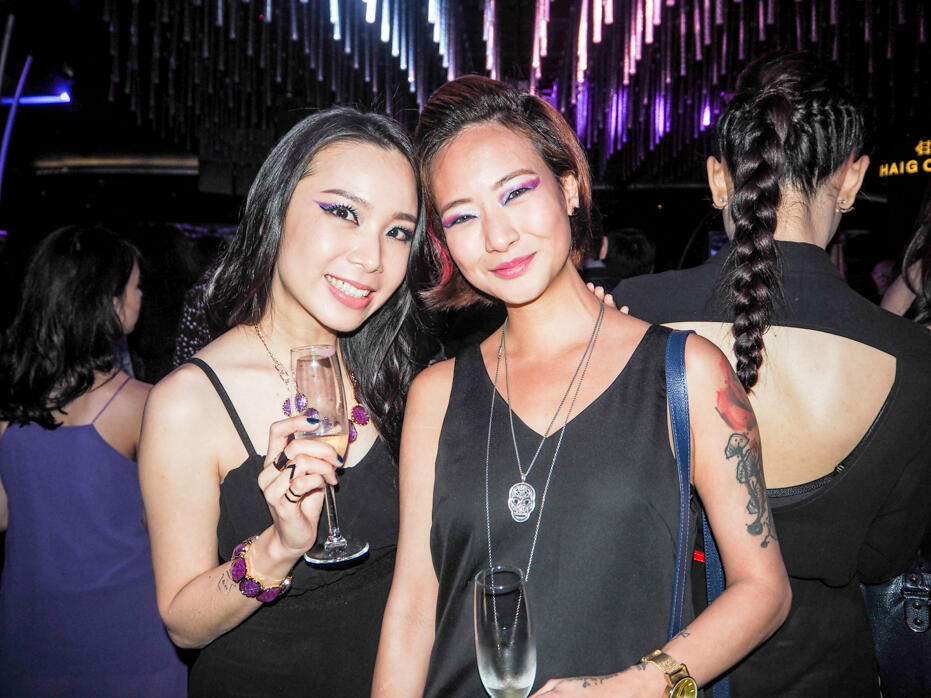 With Jasmine Tam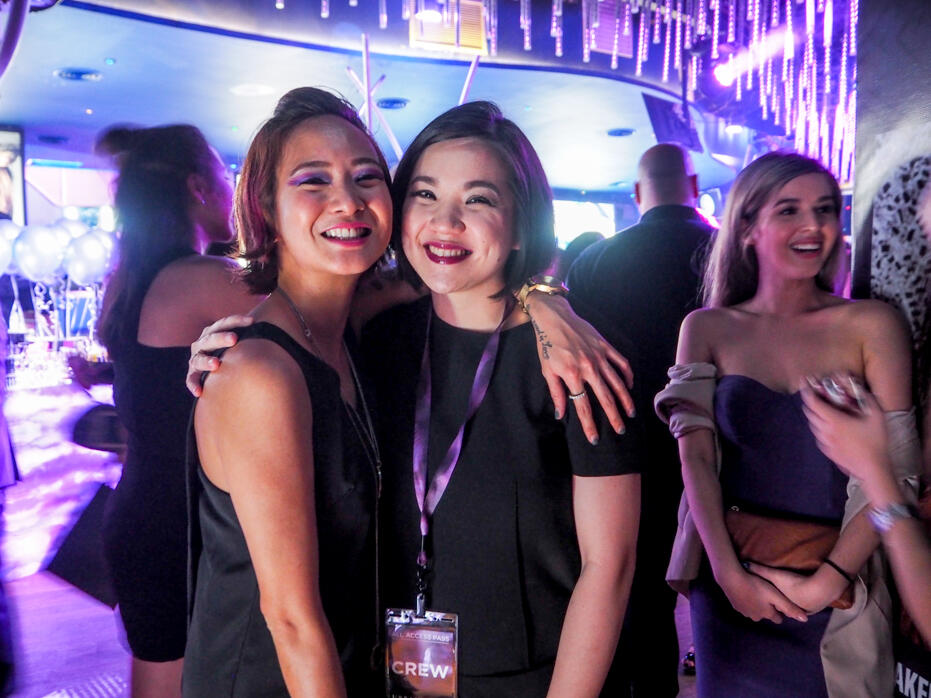 With Carole Sai, from L'Oreal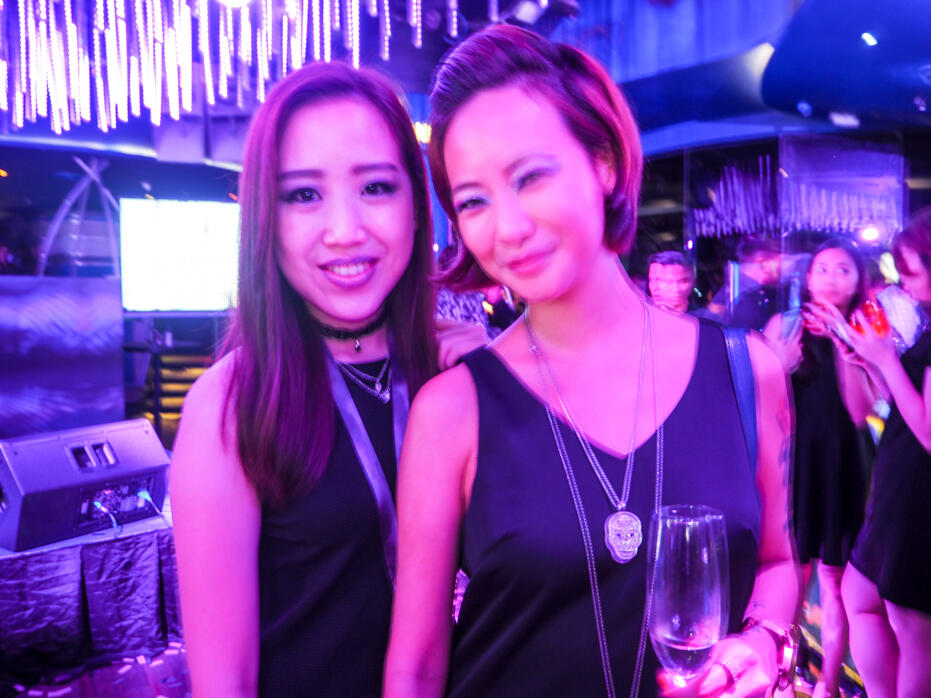 With Aedin Goh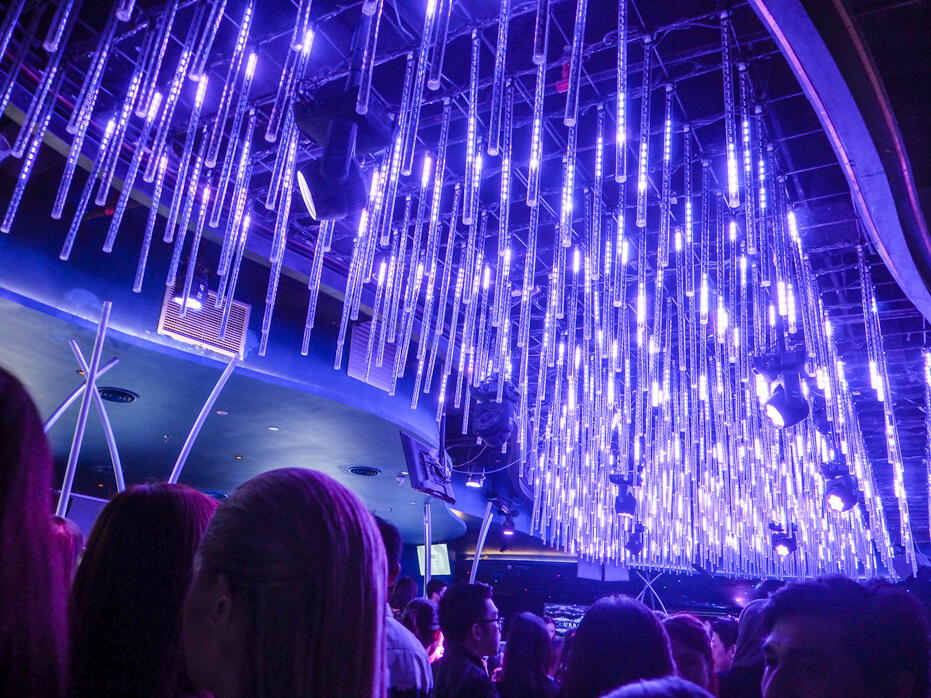 + + + + + + + + + + +
Urban Decay is now fully stocked and ready to serve your beauty needs! For more information, please follow them here:
Urban Decay, Suria KLCC
C 27, Concourse Level
Kuala Lumpur
Website: urbandecay.com
Facebook: facebook.com/urbandecaycosmetics
Instagram: @urbandecaycosmetics