POB had his birthday celebrated at Somo @ Mont Kiara last night.
He didn't choose the place tho,
Samantha did, and none of us would tell him where we were going,
much to his irritation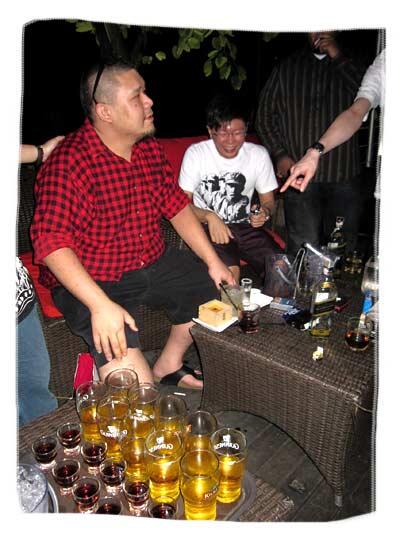 Forcing POB to drink the femes Tokyo Rush
At one point, i accidentally knocked over my own pint of Guinness with my handbag
and its 3 quarter contents splashed all over the place.
"My shoes!" wailed Jinny
"My Guinness!" wailed i
POB got a really cool present –
Ah Hoong drew the outlines of a vector art piece for him,
and everyone contributed by painting it in.
If you didn't know, Ah Hoong was part of the team responsible
for all those amazing Zouk flyers that were printed in its earlier years.
While friends painted, POB drunkenly went around picking up bottles
(dunno for what)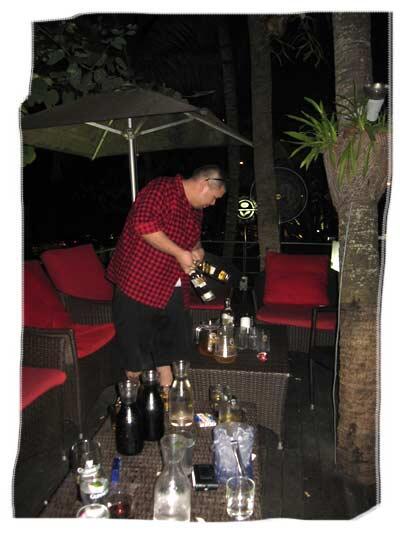 And started waving them at us…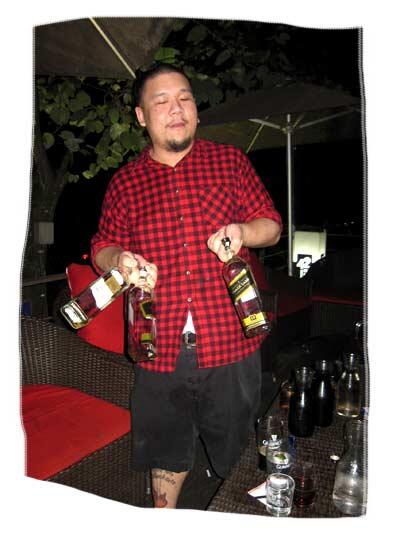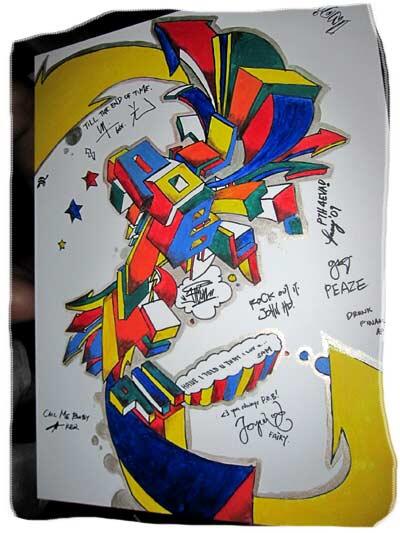 I wrote: <3 you always POB!
And i heard someone ask, "What is that 'less than 3' thing…"
-_-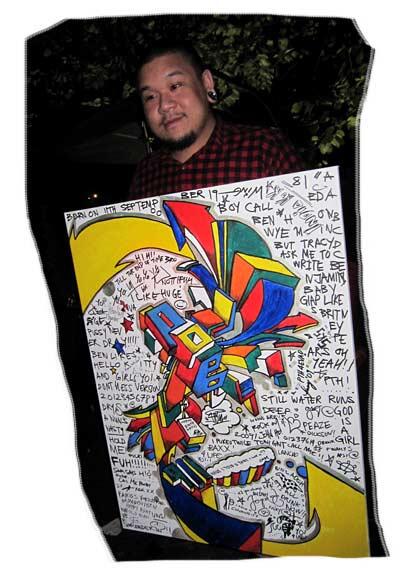 After posing with it, they took it away before he accidentally destroyed it