I swear the past few days have just been a food fest of sorts.
NON STOP eating, no care for cholesterol and fat content whatsoever,
and no thought put into whether it was the right time to eat,
or whether i was hungry.
It was a matter of eating because the food was there,
it looked great,
and nothing was stopping me.
Yesterday i went to DidiBuli's open house,
and dug out the only thing i owned that resembled something traditionally malay.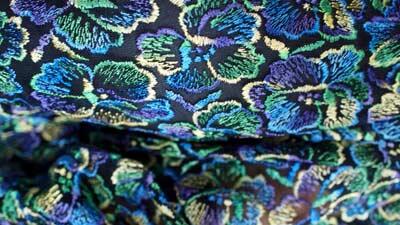 Something i picked up from a Show Pink fashion junksale.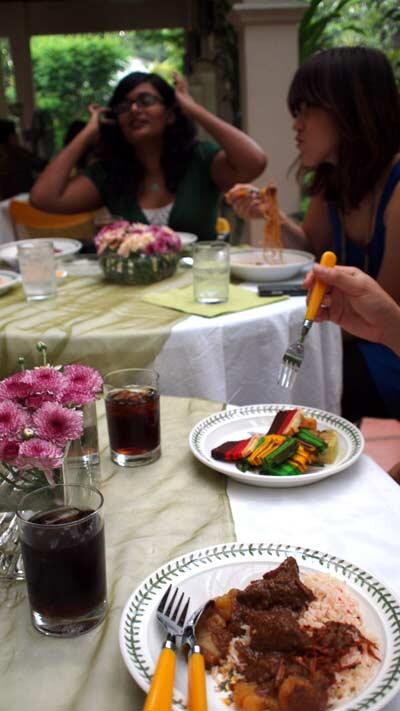 Meesh in the background.
She be leaving to further her Masters in Human Rights in London.
Sounds so intimidating right :p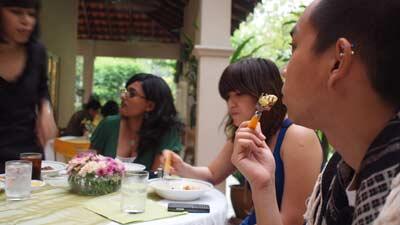 MaintainMing asked me why i copied his hairstyle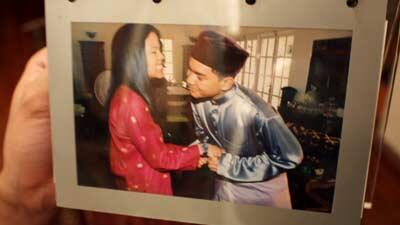 Look! It's DidiMini on the left!
+ + +
Right after that i went to Matthieu's apartment,
where he was cooking dinner for a small group of us.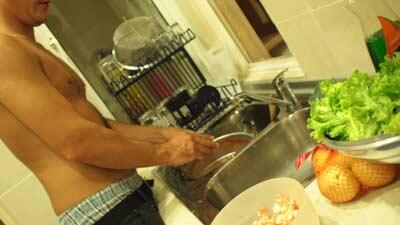 Can't say no to half naked French man single-handedly cooking –
Starter: prawn salad with apple + grapefruit
Main: duck confit + salad + potatoes cooked in duck grease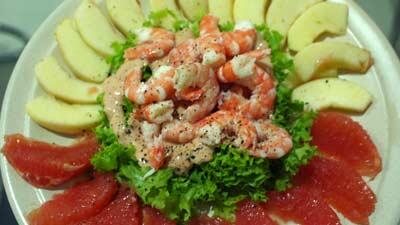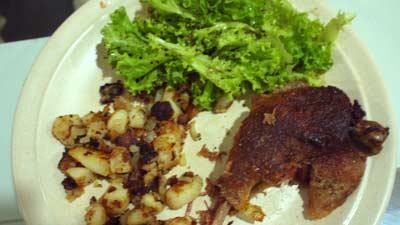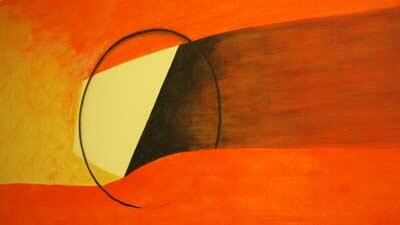 + + +
Despite being out, i still managed to work >.<
I really just don't want the emails to pile up while i'm on hols!
I think a better example would be
when i was in a massive standstill jam on the way to The Styliste launch,
where i could do my work (since it WAS a working day)
while sitting in the jam at the same time!
We're rushing plans for the Chic POP fashion street market
that's taking place in Zouk next weekend,
and it's imperative that i answer emails reg. it as soon as i'm able to.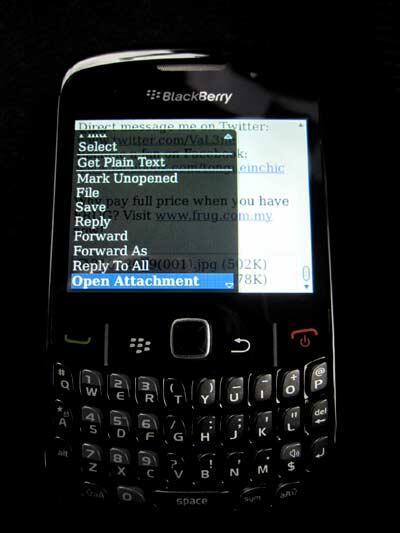 I still can't get over how i don't waste time while being in a g*Dd#%m jam at the same time.
+ + Xpax is gonna launch the first prepaid Blackberry program.
It's not launched YET but you can pre-register at xpax.com.my/blackberry! + +