Just got back from Singapore yesterday afternoon
Where i went with SpankyCammy + VinceSkyrocker
Of course, there are other pictures we snapped of other stuff we did there
But screw that and straight to the point of WHY we went in the first place!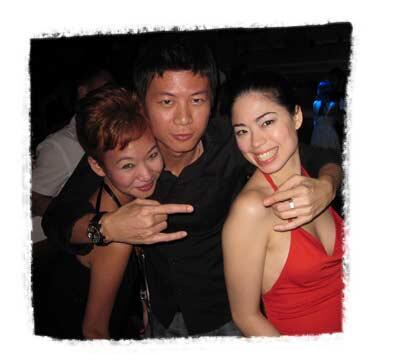 We bought our NIN tix the first week it was released earlier this year
for SGD70 each
(i think Vince upgraded it to priority for an additional SGD16)
And i really couldn't think of any other two ppl more perfect to go with
who are insane Nine Inch Nail fans, and close friends of mine 😀
In fact, Vince is the one who burnt me all the NIN albums i didn't have three years ago
He's so mad, he paid USD100+ to meet Trent for 5 minutes before the show
(there were 10 ppl who paid to meet him)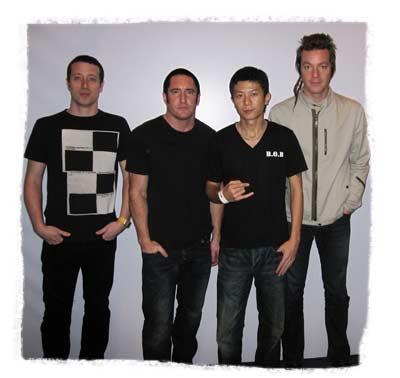 Having to choose between SpankyCammy's (slightly whacked out) digicam and mine,
he obviously went with mine to ensure he got a shot!
He wasn't very happy with LAMC because apparently,
in other countries where ppl buy meet-&-greet sessions with the artiste,
they get allowed into the concert area before others are let in.
Because they're such die-hard fans who pay so much to attend the concert,
and pay for that M&G pass,
best they can do is allow them that priority.
Some girl from Paris who bought the meet-&-greet didn't get to park herself at the railings,
despite turning up at the venue at 2pm.
0_0 a bit psycho right :p
We stood at a fantastic spot near the front, a bit at the side
It was a lil slope, so short Cams and i could see clearly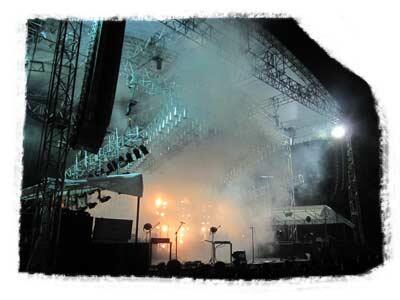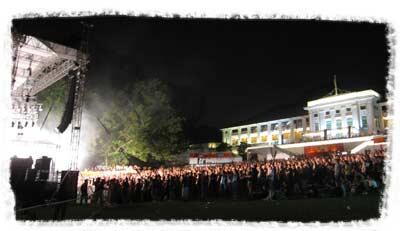 The crowd from the side at Fort Canning Park

Terrible Lie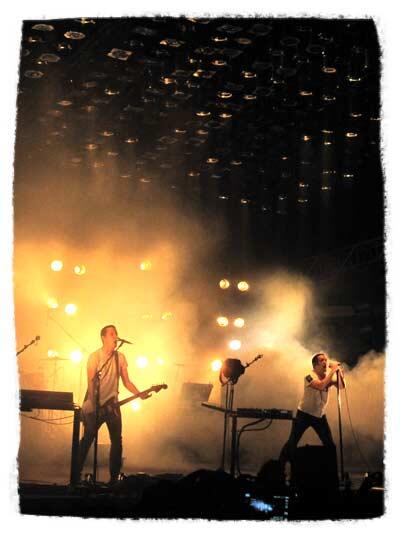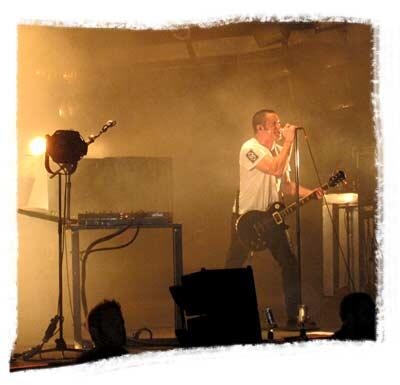 He played songs like The Wretched, Piggy, Downward Spiral, Head Like A Hole, Closer…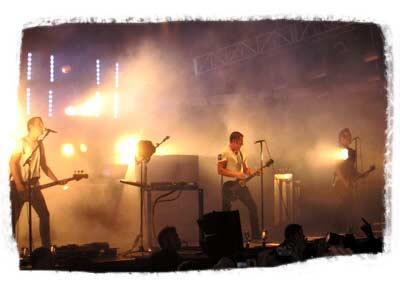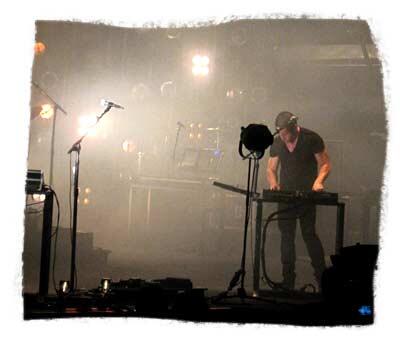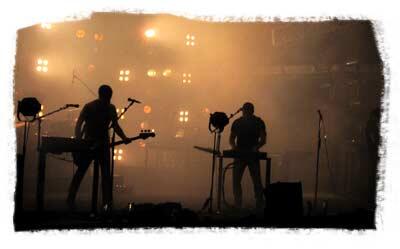 La Mer (Got this vid off some dude who shot some pretty good vids of ALL the songs performed that night! Click here)

Cammy went crazy when they played La Mer, cos it's her favourite song (i think, so hard to choose favourite!)
I just remember the amazing visuals from one of the concert DVDs when he played La Mer
Ok, so we didn't have screens there for that, but the lights were better than i expected to be honest
(i went with low expectations yay. Non disappointment!)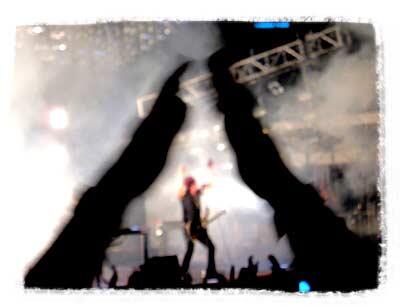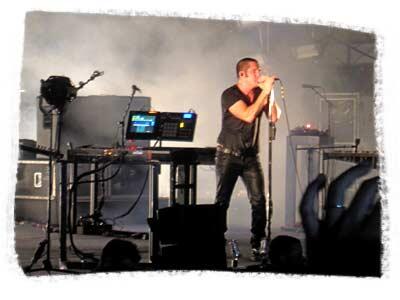 He seemed like he was ending the show, and i said to Vince, "He didn't play Hurt..!"
Vince: No… he will play it. He always plays it in all his concerts.
Me: I hope so….
Then Trent took to the mike shortly to apologise for taking it this long to get to our part of the world
Everyone cheered like crazy of course
Then he played Hurt!
I don't know what to say man.
Hurt was a song i listened to heaps through a transitional period in my life.
His entire concert live was already so powerful,
to hear that song last…
i started tearing!
:*/
And was still wiping my face as we walked out of the compound.

We were looking forward to it all year, and not an ounce of regret.
So powerful, 15 times better than hearing it on my iPod or car (it's never going to compare now!)
Best concert i've been to. Hands down.
Sigh.
Related post:
Superemo ppl didn't know who Trent Reznor was (Feb 07)