I went for the Harper's BAZAAR "Fashion in Focus" photography exhibition launch last week @ The Gardens
So glad i went
cos i had heaps of fun
and almost didn't go
cos i was bogged down with work
and thought i'd arrive late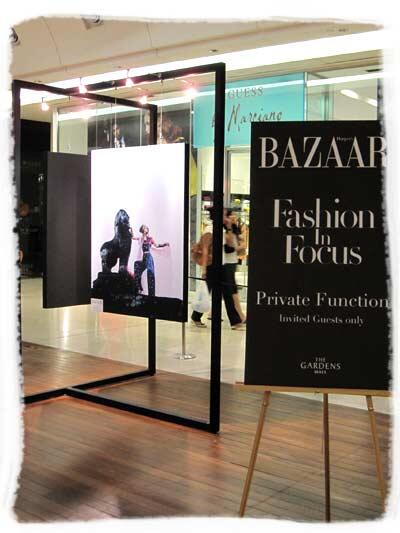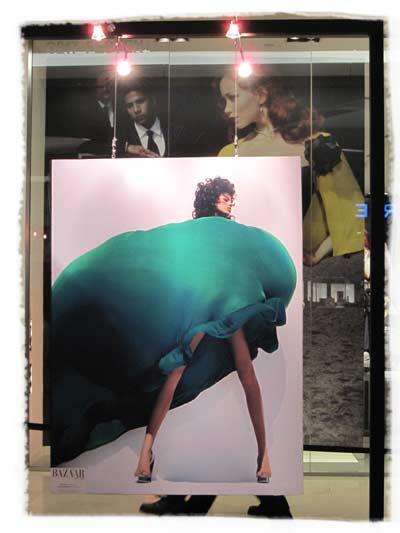 Some of their best editorial spreads are exhibited
down both ends of the ground floor in Gardens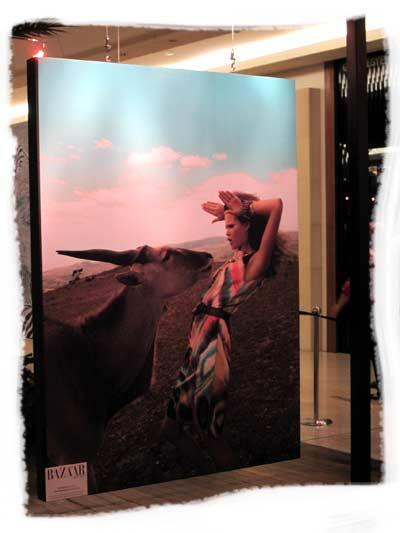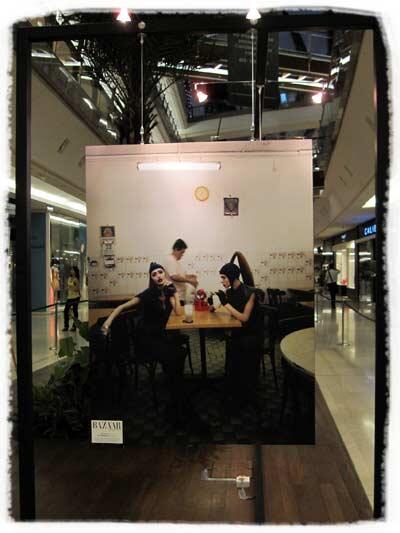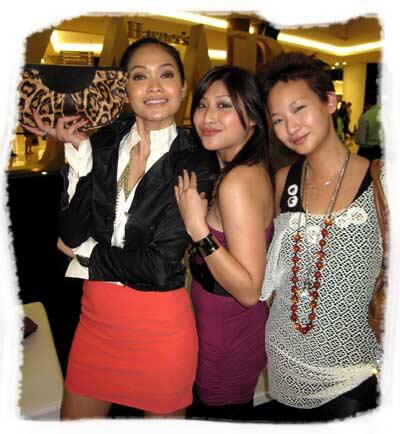 Camelia, Oli, me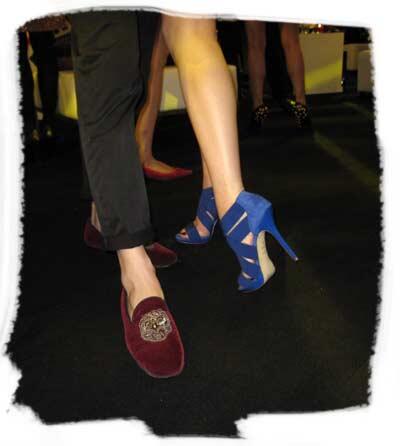 Sergio Rossi + Zara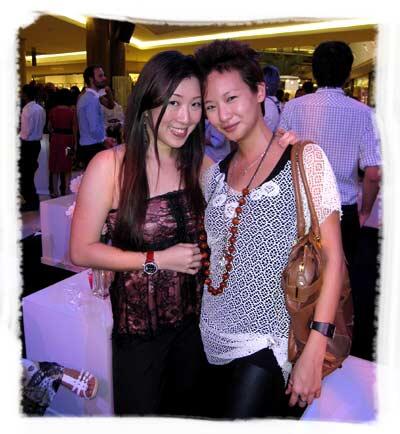 Reena + me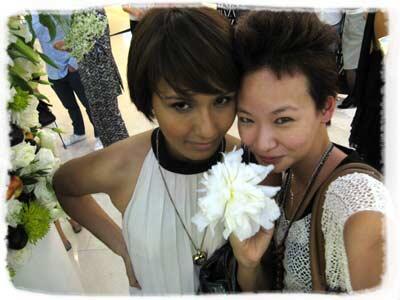 Hani + me
I had (key word = had) planned to stay for 2 hours max
I ended up going home 4 hours later
This is what happens when you get too much wine + interesting conversation
One of the more interesting ones i had was at the main entrance
holding our glasses of wine
talking about love and whether the person he married was The One
Is there a One?
Is it all the TV we watch?
And all the books we read?
Or are we jaded from believing it,
because it's so hard to come by?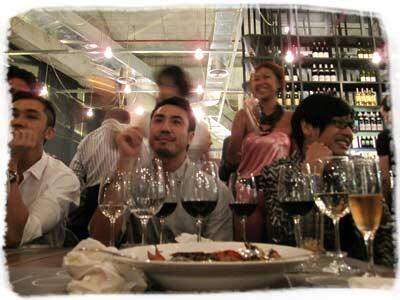 Jonathan Cheng in middle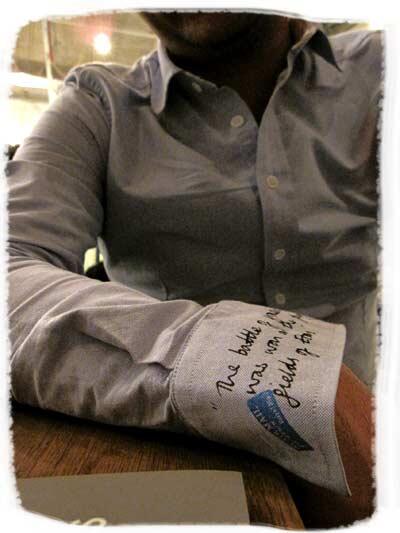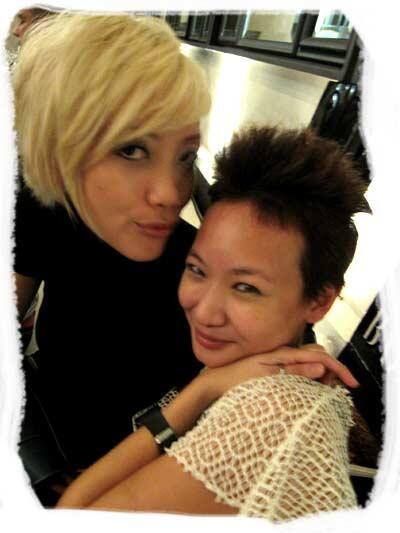 SmallSerena + i
I took a paparazzo shot of Harper's fashion director Kenneth Goh
At one point i was rummaging through my bag to look for something
and placed things on the table without thinking
Sonny picked up one of the items and went, "What is this?!"
It was a tube of glitter i'd bought for myself and carried around
after that whole glitter episode
and forgot all about it 
But you know what?
You can't keep the gays away from glitter. 
Some went, "Ooh…" so i poured a bit on to the table.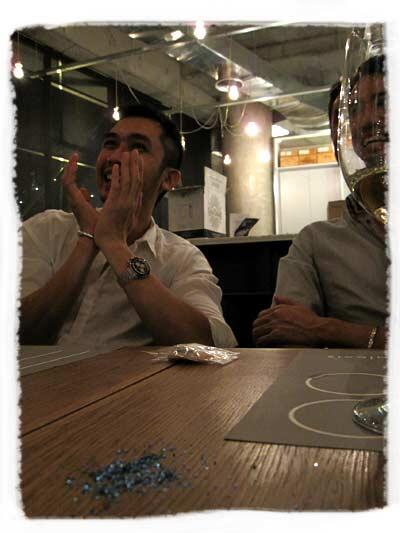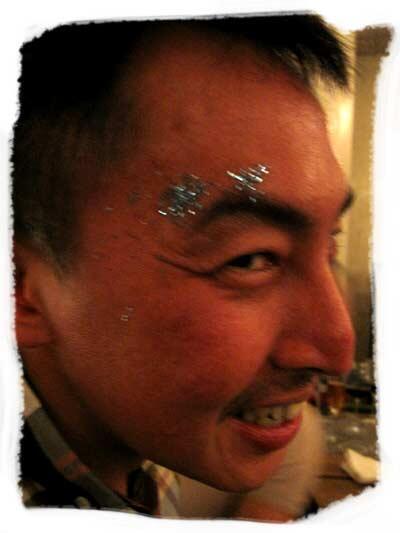 And from the table, some ended up on faces.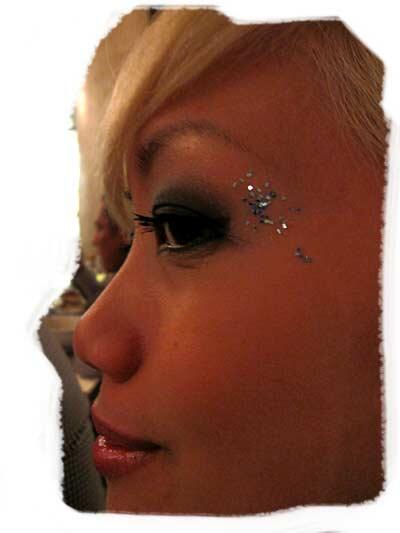 See, people love glitter!
You just gotta bring it out when they're all tipsy and ready to play with it!
I met Natasha Kraal, Harper's Editor-in-Chief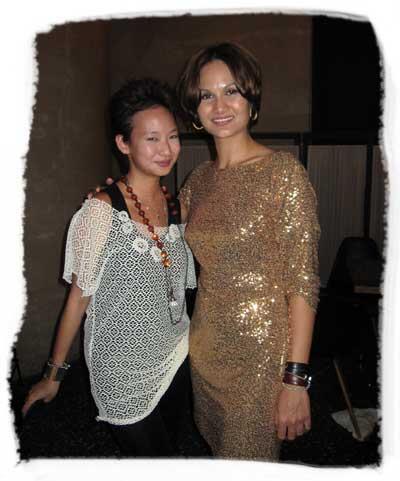 I thought i was having a decent conversation with her
(as decent as i could in that state)
till SmallSerena came up to us and totally broke my cover by telling her that i's a fan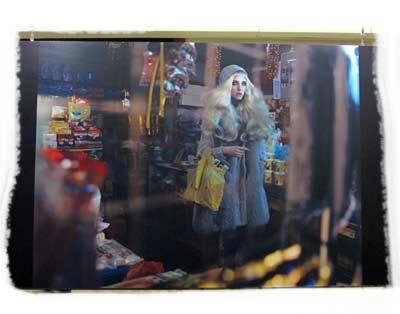 The exhibition will be running till 19th June 2009,
so go look see when you're in Gardens!
To view more photos and a breakdown of what some ppl wore, click here.