Last Friday, SmallSerena and i fathomed how we could get
from an event in KLCC to another in Mid Valley
during FRIDAY RUSH HOUR
and be there on time.
But somehow we did!
And we even managed to squeeze in
– visiting some Hermes dresses in Aseana
– and buying KFC to wolf down on the way there.
(fashion + food = <3)
Miraculously, there was no jam;
and (also miraculously) i managed to not spill any sauce on myself while eating 2 pieces of their new black pepper chicken (it's like Hot & Spicy, but less spicy and more peppery, if that makes sense)
Arrived just in time to catch Natasha going up for a short speech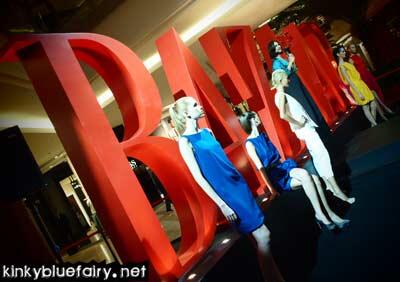 I was really looking forward to this year's one,
judging from last year's stayed-for-4-hours,
got-really-drunk,
and played-with-glitter episode.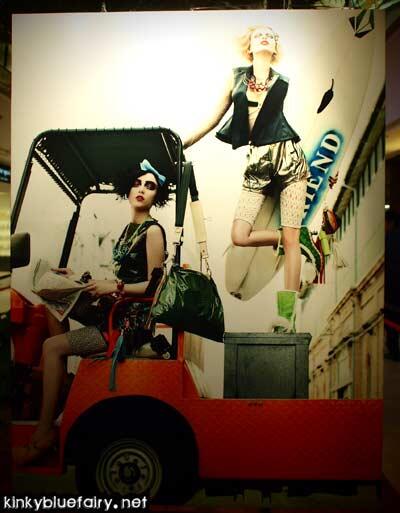 This year's selection of photographs was again curated by Kenneth Goh
and features work from the lenses of world class photographers like >
Karl Lagerfeld, Simon Upton, Camilla Akrans, and Gyslain Yarhi.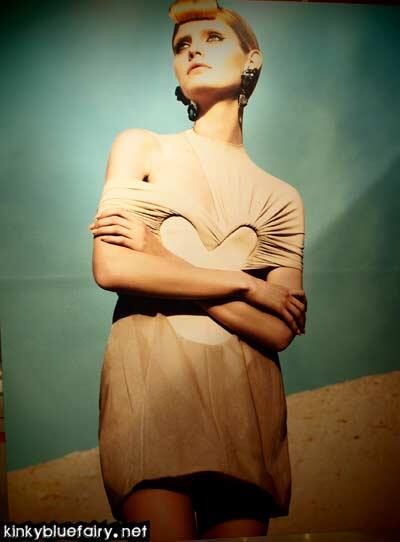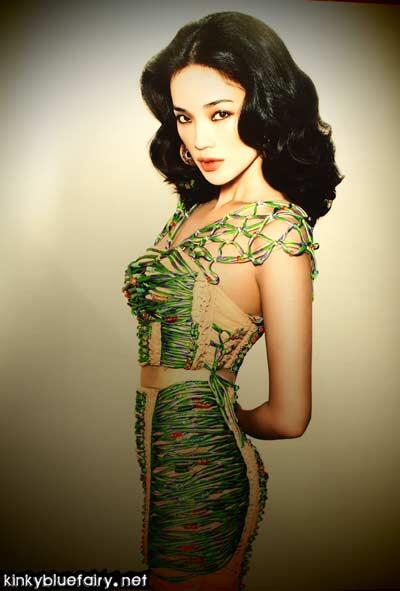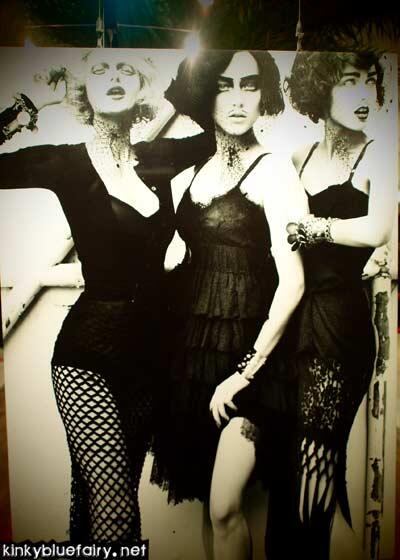 Had flutes of Mumm's while flitting about
doing 5-minute catch-ups with different people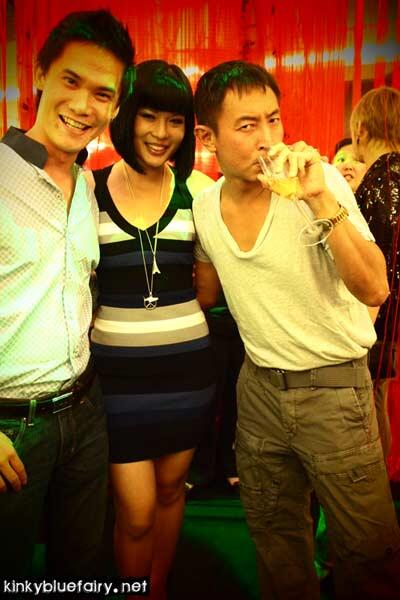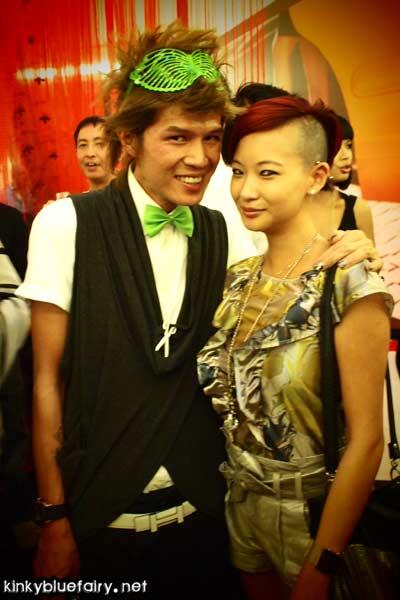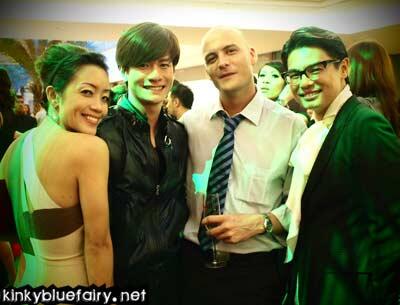 SmallSerena, Joseph Teoh, Clem, Kenneth Goh
Sometimes at events, Clem will ask me what certain people do out of curiosity's sake.
Other times, i just offer up the information.
"That's Kenneth Goh, he's the Fashion Director of Harper's" i told Clem
"Ah, i see! I said 'what's up' to him."
"You said 'what's up'?" *scrunches eyes imagining scenario of bf talking to Kenneth like his homey* -_-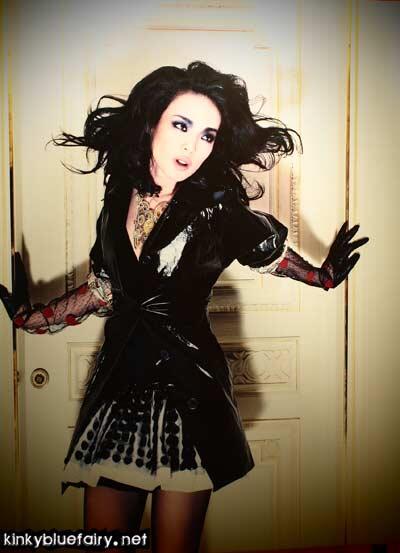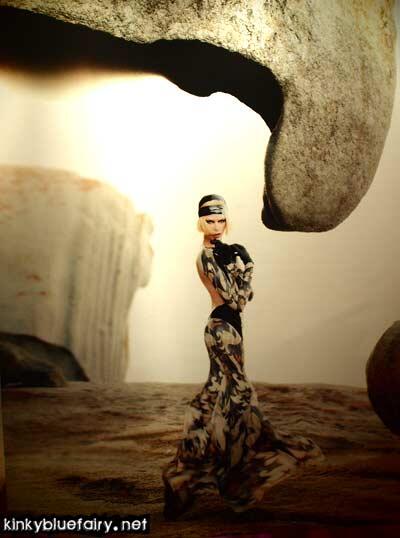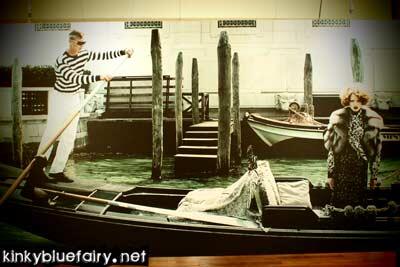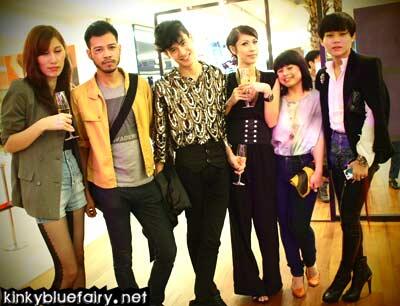 Saw Cris and gang.
By the time i bumped into them,
i was skipping towards *girl 3rd from right* going,
"Safetypin Samanthaaa!"
Somehow the drinks that night
reduced my age level by 22 years  >.<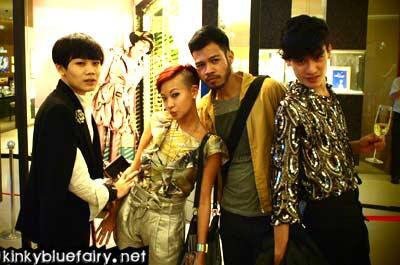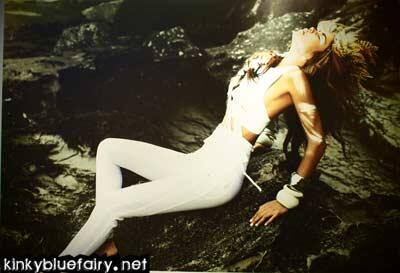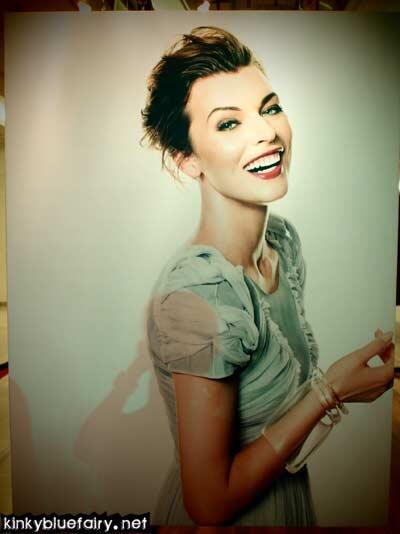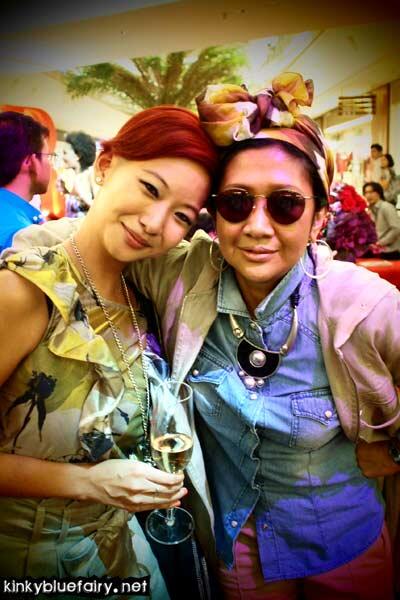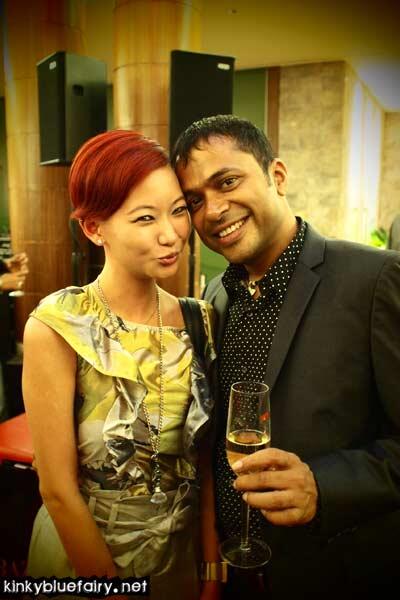 Abbi
Ha, i have an interesting story about Abbi! (well interesting to me anyway!)
I was saying hi to his mutual friend, when friend suddenly turned to say hi to someone else
(some events are like speed dating, except the more accurate term would be speed socialising)
so Abbi and i looked at each other,
and introduced ourselves.
I think our conversation was love-at-first-sight from the start.
Bantering, screaming, pouting in pictures… MFEO!
Somewhere in the middle of me telling Abbi how much i loved his polka dot shirt,
Clem accidentally bumped into me, so i gestured towards him saying it's my boyfriend.
My new-found MFEO then nods, "Mm-hmm"
in a disturbingly appreciative tone.
Wondering what he's staring at,
i follow his eyes to see him staring at Clem's ass,
who was bending over to pick up a drink near us that was on a low table
Which is when, i decided,
I CAN'T BE MFEO WITH SOMEONE WHO WANTS TO GRAB MY MAN'S ASS!
and
I BETTER WATCH OUT FOR THIS ONE! *SUSPICIOUS*
So that was Strike 1.
Strike 2 was when a few of us were discussing 18-SX stuff,
and Abbi told Clem something along the lines of:
"She doesn't know what she's doing. Call me."
And Clem just laughed.
-_-
Funny is it?
-_-
I have a feeling there will be 34398 strikes to come.
0_-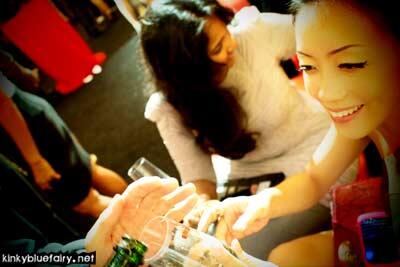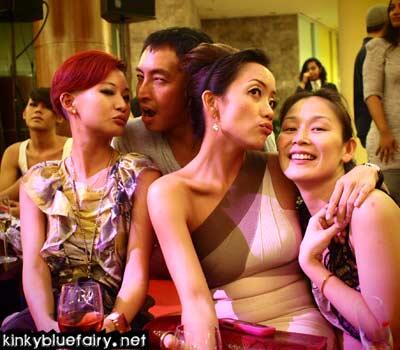 Slinky (©DidiBuli), Sonny, SmallSerena, Shuenkee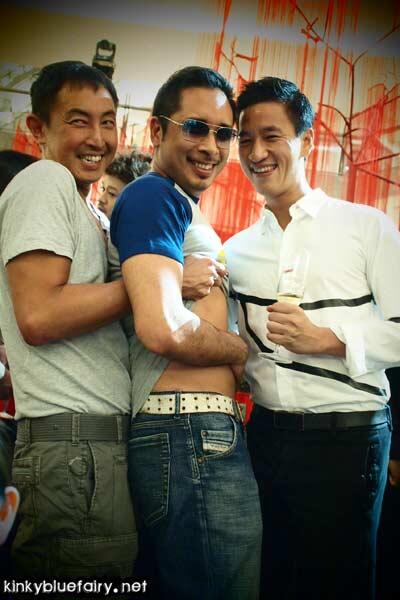 Sonny, Julian, Alex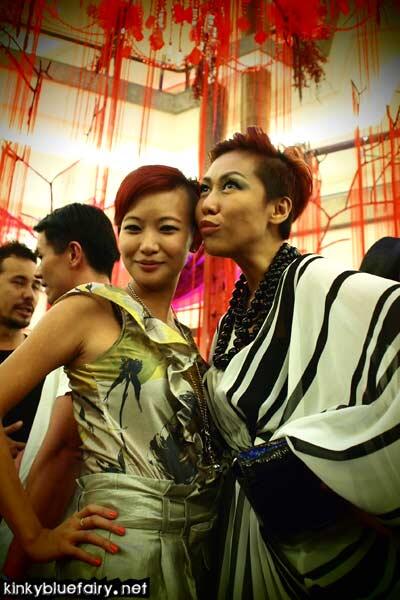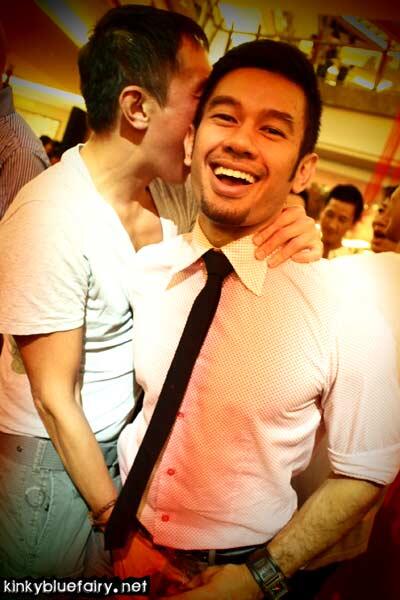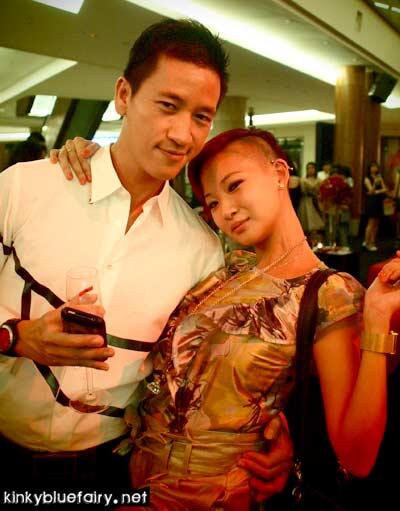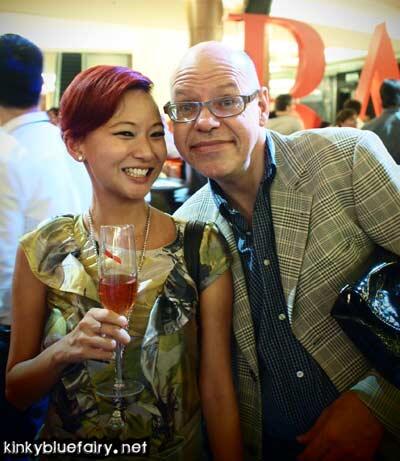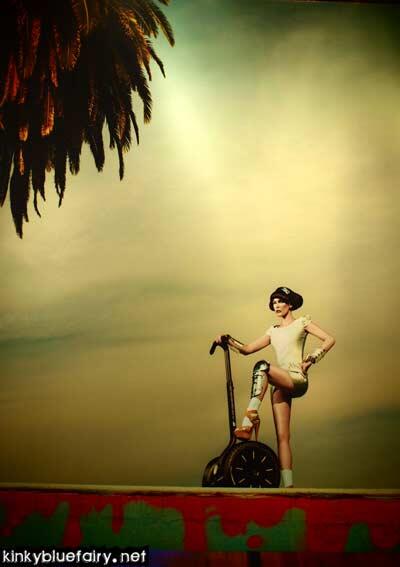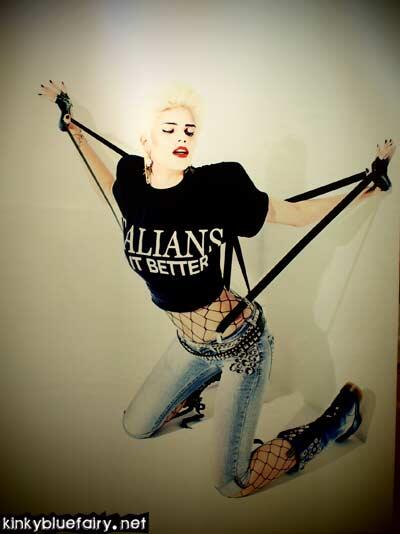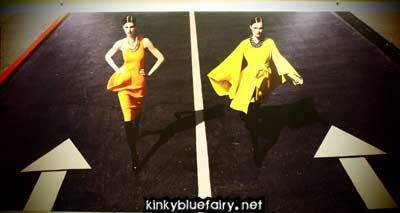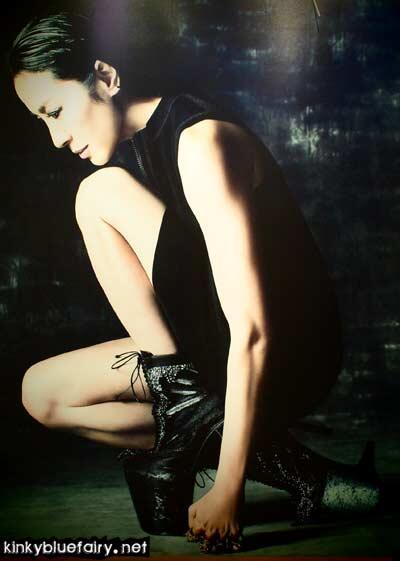 I love all the shots!
Not sure whether all the guests actually took the time
to walk around amidst the partying to admire them
but i did.
And dragged the poor man with me too.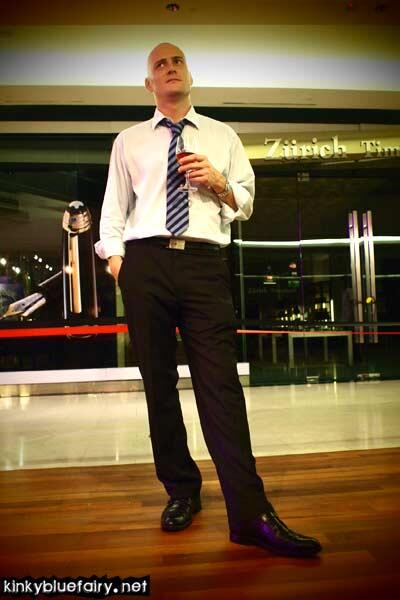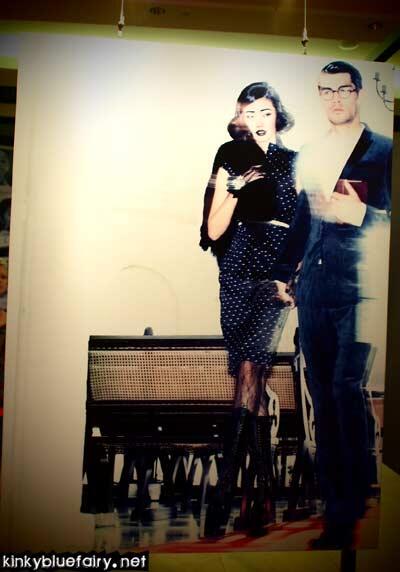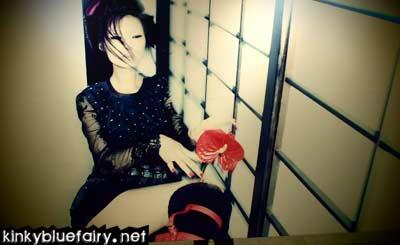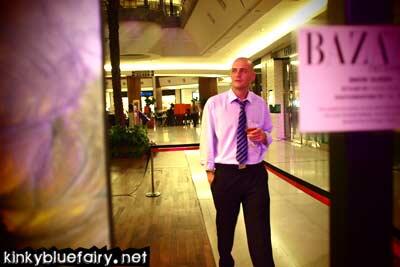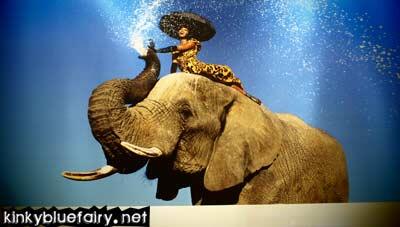 And also got carried away (blaming the bubbly here!!!)
trying to ber-model with the pictures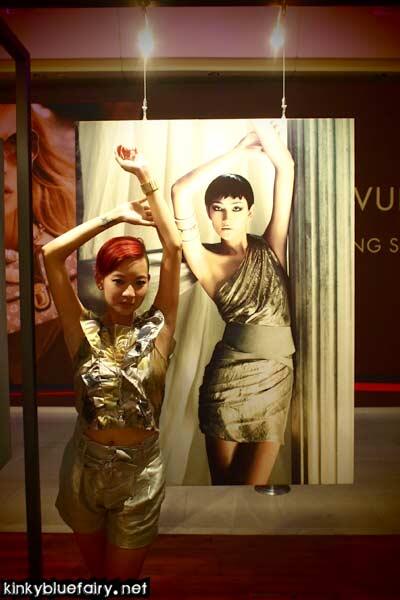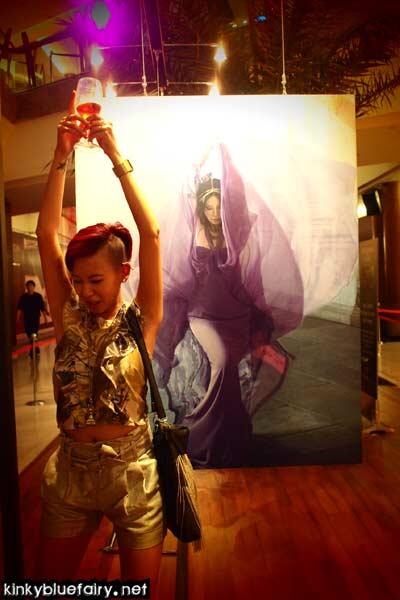 ok i thought she was having an orgasm face. but i obviously saw wrong.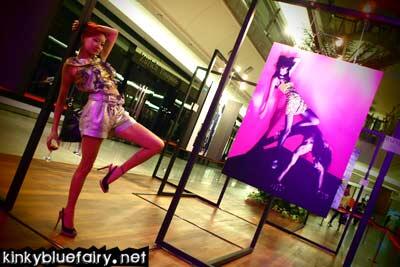 Harper's BAZAAR 'Fashion in Focus: Fantasy' photography exhibition runs @ Gardens Mall till 5th June 2010
*
i was wearing >
sheer crop top; ashes boutique
silver shorts; raoul
mesh heels; aldo