I thought of blogging some pictures from events i went to last week
but felt like blogging these more instead - office pics :p
Don't know why, maybe because i spend most of my life in the office
and it's what depicts my day best >.<
Krispy Kreme has officially opened in KL @ Berjaya Times Square
and prior to that, they sent Freeform dozens of boxes of doughnuts
(Below is taken in afternoon, lots were gone into tummies already)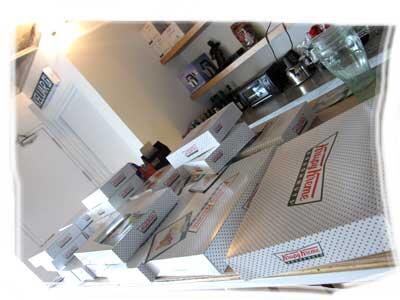 I was thinking 'WAH so many doughnuts, confirm everyone can take back one box!'
You know what?
They all DISAPPEARED by next morning
-_-
SarChan, Warren and i were standing at the fridge
stunned, perplexed, and extremely emo
at where dozens of doughnuts had gone to!
+ + + + + + + +
This is ClaudiaOnCrack's wallpaper for her Twitter
Gave me the shock of my life
Freaking Barney kids...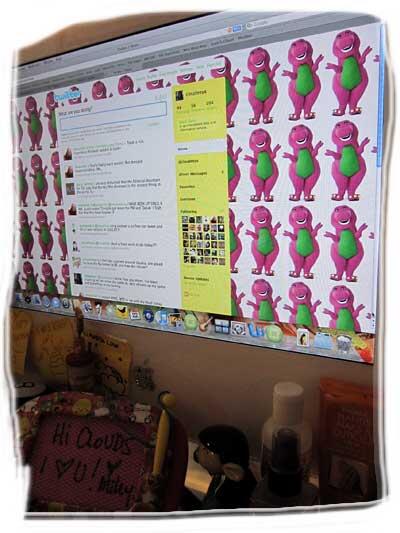 + + + + + + + +
Happy (the TIC intern) gave me a vase filled with chocs, make up and this sign for my birthday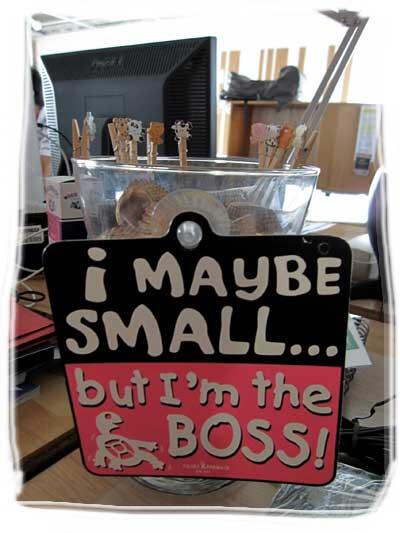 I proudly showed it off to the other girls in the office
DidiBuli: Are you going to cry?!
Me: nO *sniffs*
+ + + + + + + +
Our office puppy (ok fine, it's Jia Wei's puppy) that i blogged about before has grown very quickly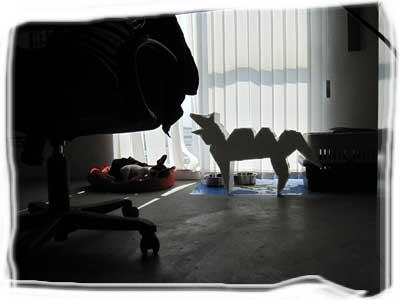 The cardboard puppy next to real puppy is something Jia Wei got from KL Design Week
Aww... see...
Puppy lazing...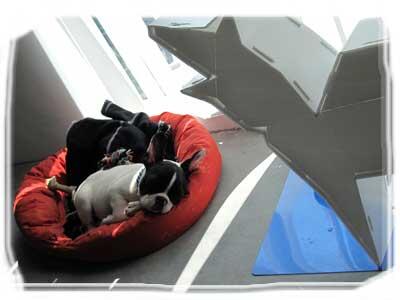 Hmm... see...
Writer lazing...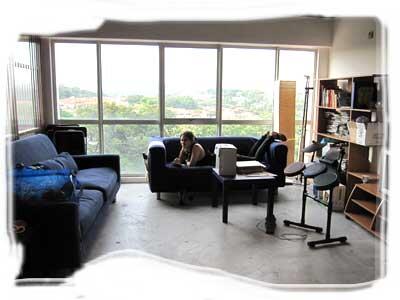 ClaudiaOnCrack taking a 'rest'
+ + + + + + + +
Last week DidiBuli was mengamuking over someone who stole her special green tea or something
and left it in the recycle bin
She shouted, pointed fingers
and nobody (dared) own up
So she chucked the empty can on the pantry table
attached with a note in very angry handwriting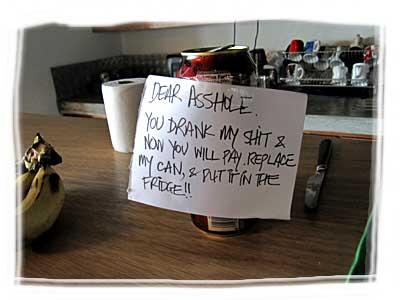 Why not to fuck with DidiBuli
Hmm now you know what it feels like when someone takes food you're anticipating,
Like my char siew rice incident
I'm not saying i secretly did it la okay
Stop pointing fingers at me!
Fairies don't fancy green tea anyway
I like Ribena
But after your loss of green tea,
I went to buy some cheese and tomato juice at Cold Storage
And came up with this GREAT IDEA
That i will tag it "Didi" in the fridge
Cos nobody will dare to take it la