A few weeks ago, i found myself in the same venue two days in a row – a rare occurrence!
First night was because i wanted to go for a marketing seminar Veena organized, alongside the launch of Tribe47 – her latest digital marketing and sales venture.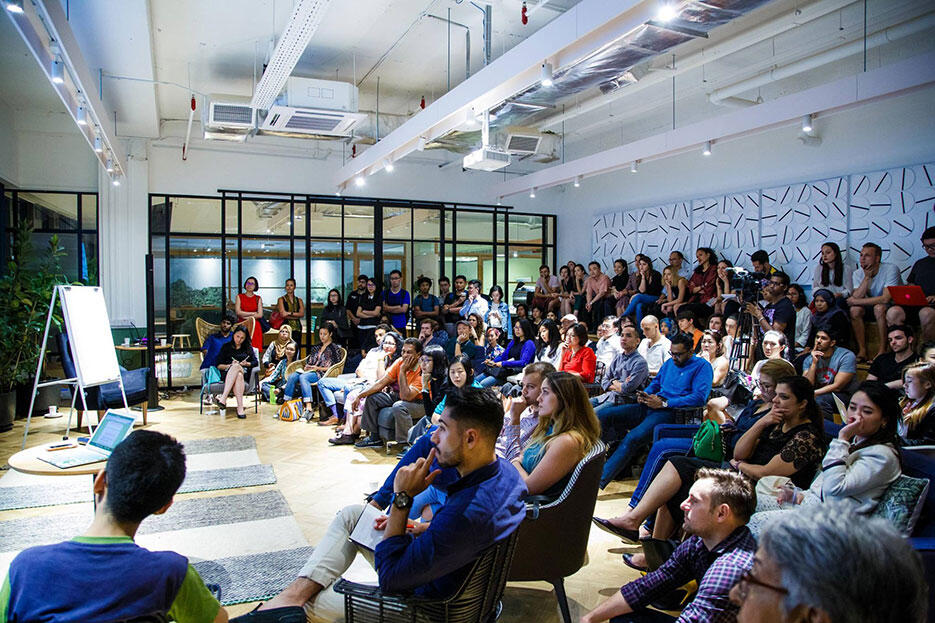 For a weekday night, the room was impressively packed. You can't see me cos i'm to tiny and sitting on the floor somewhere at the back.
Check out Tribe47 at tribe47.com and facebook.com/Tribe47.
Then Carey invited me for Common Ground's launch the next night >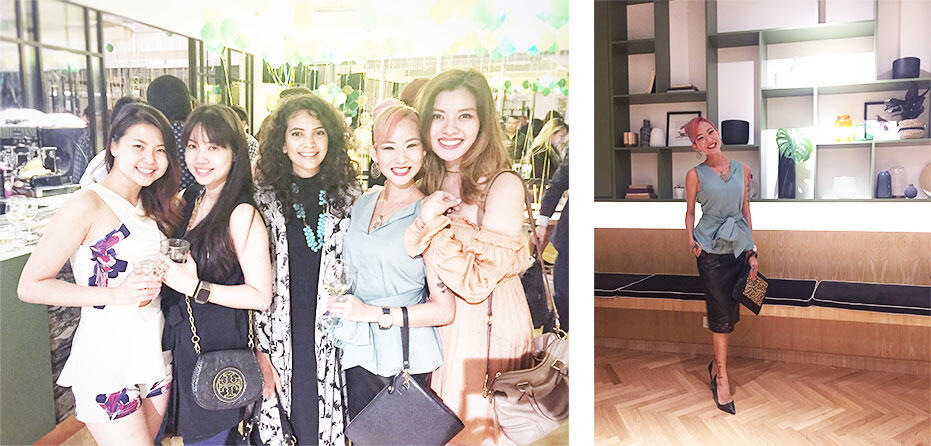 With girl bosses Penny Choo, Christine Mah, Azura Zainal, me & Carey Ng.
Right: my top from Love Bonito, and pleather eyelet skirt from Carine Roitfeld x Uniqlo.
A new co-working space in KL, Common Ground sits in the Penthouse of Wisma UOA in D'sara Heights. When i first walked in and looked around, i thought to myself, "KL has taste!" Just yesterday i bumped into Adrien Kent who told me he did the ID for the place. Figures! Boy can source my tiles anytime.
Thanks to Sheryl who whipped up the below! >>>
+ + + + + + +

Common Ground is a new redefined co-workspace in Southeast Asia aimed to inspire creativity and innovation. It is basically a large office space, filled with tables and chairs for you to co-work or work privately. There are multiple options to choose from whether you are looking to rent fixed desks surrounded by your colleagues, to having your own private office. Their spaces are also available to rent for events.
Following its debut location's launch in Kuala Lumpur will be spaces in Penang and Johore, and countries like Indonesia, Thailand, Philippines and Vietnam underway.
Hot Desks are designed for those who value flexibility, grab a seat at any available desk within the hot desking zone and get access from 8 am – 7 pm.
Fixed Desks are designed for those who enjoy an open working environment with a little more privacy. You get a dedicated desk for yourself in a shared workspace with 24-hour access, mail handling, business address and lockable drawers.
Private Offices are designed for those who value a greater amount of privacy. You'll enjoy a fully furnished enclosed space to call your own atop the same perks Fixed Desks have.
The modern, stylish and unique spaces in Common Ground harnesses an environment that balances style and professionalism. Super fast wifi, including a hard-wired (Ethernet) connect, Common Ground also offers multiple business-class printers allowing you to print, copy or scan your work professionally.
Onsite-staff are available for all administrative matters while community managers handle enquiries from Monday to Friday, 9 am – 6 pm. Complimentary refreshments like water, coffee & tea are available to all members, whilst selected Common Ground spaces will have micro-roasted coffee & professional baristas!
Once you sign up for to be a part of Common Ground, you're automatically lined up with a ton of events to keep you inspired along the way.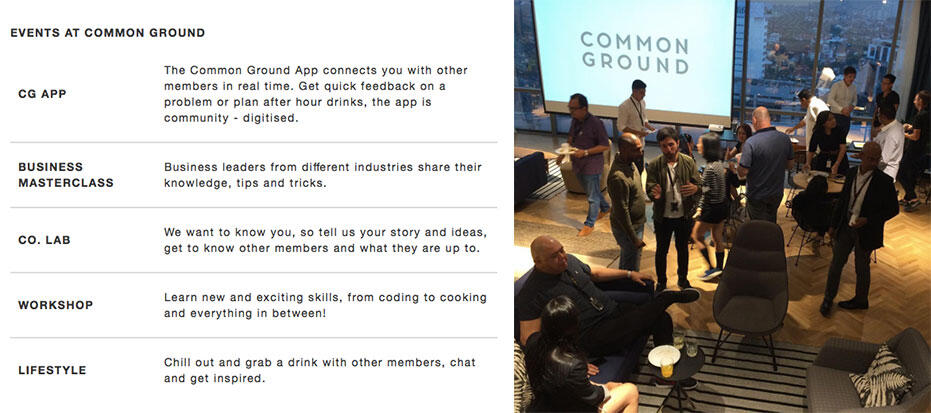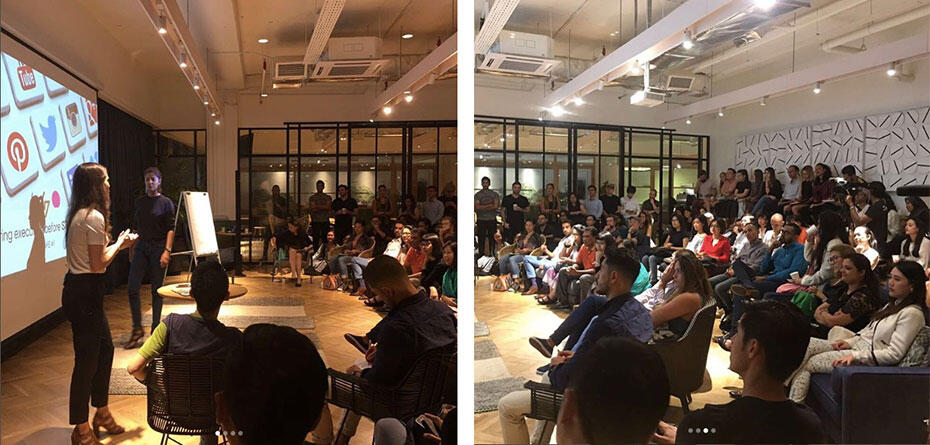 What's extra great and fancy about Common Ground is that they even provide support. From a secretary to HR to graphic design, they got you fully covered thus allowing you to work on more important things. Check out their services here.
Common Ground
Penthouse 16-1 Level 16,
Wisma UOA Damansara Ⅱ,
No 6, Changkat Semantan,
Damansara Heights,
50490 Kuala Lumpur.
Website: www.commonground.work
IG: @commonground.work