Some pics from my Singapore trip a few weeks ago (YES YES I KNOW I have yet to put up pics from Bangkok and Singapore again after that!)
SarChan and DidiBuli wondered whether i could go it the budget way and stay at a backpackers place with them
I pooh-poohed that i wasn't (as) diva (as Rudy HAHA) and will have absolutely no qualms with it
We stayed at this rather decent place called The Hive Backpackers

Messing around with the settings on the new digicam i bought.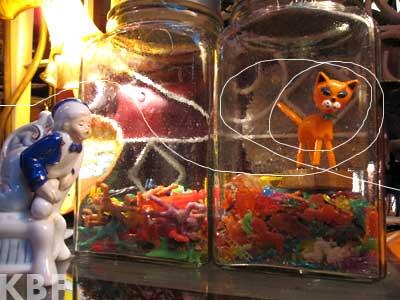 Picture taken at the quaint Attic – this hidden vintage shop at Far East Plaza
I blogged more about the stores we visited there here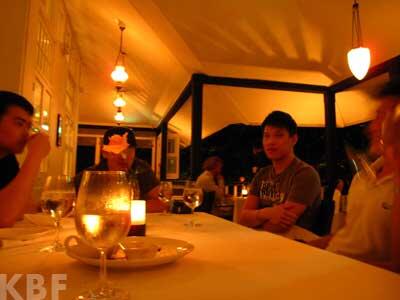 Pre-concert dinner at Flutes At The Fort with KrazyKatKyan, JustinYap, and Zyan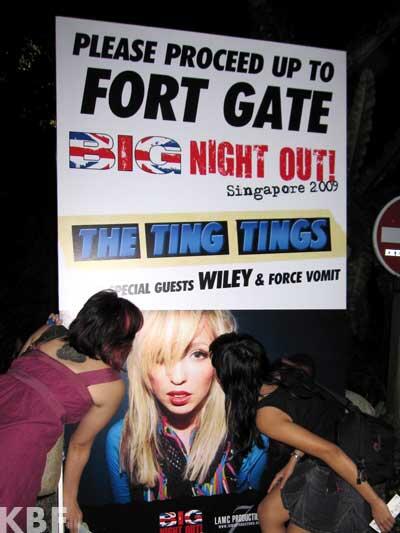 SarChan and DidiBuli giving Katie some love.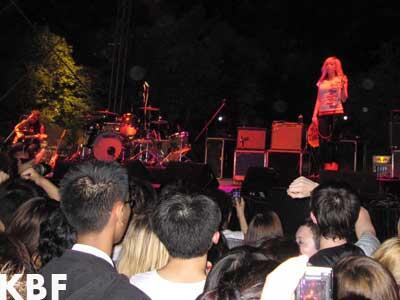 I gave everyone who asked me how the Ting Tings were, the same answer –
That i love-love-loved the first half of the show
But it got a bit monotonous for me at the end
Maybe because it's a two-man show
And there weren't any special effects
It could just be a personal thing, cos i don't think SarChan and DidiBuli felt the same way
I found myself surrounded by a bunch of mostly (and quite obviously) high school kids
and said to Kyan, "Oh my god, i feel kinda old here…"
Just-turned-30 him stares at me going, "How do you think *i* feel!?"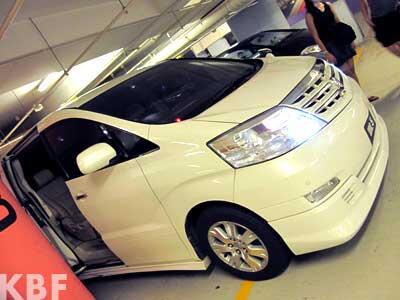 KrazyKatKyan's pimp ride.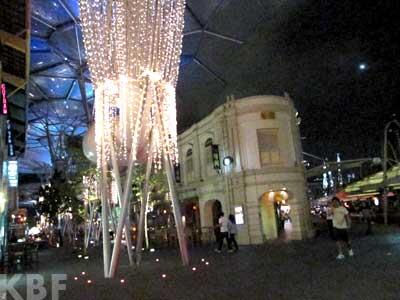 We went to Clarke Quay for awhile, walked around, and had chinese food.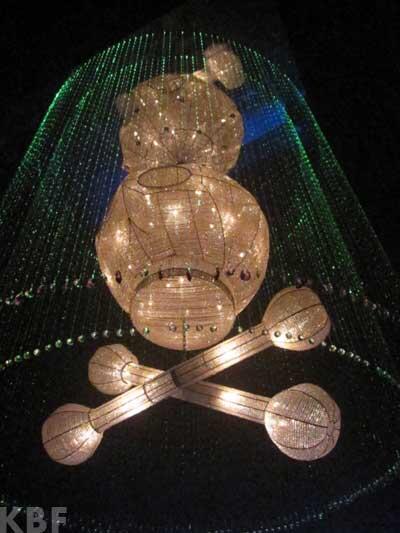 The skull lights hanging at the entrance of Zirca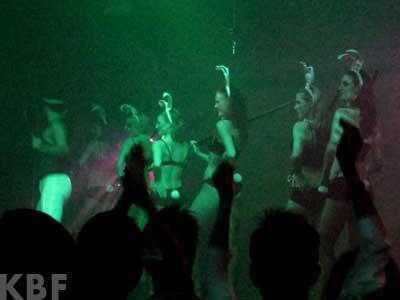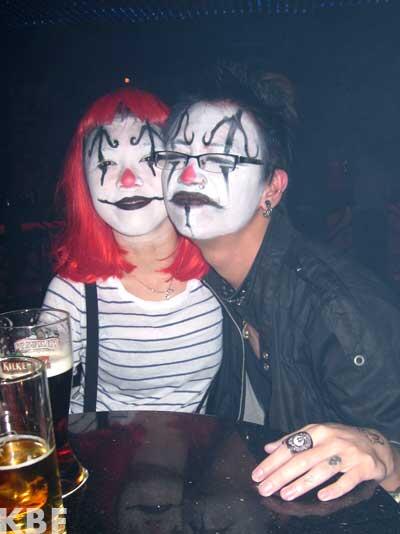 There was a carnival theme going on that night
And i asked a couple of strangers to snap a shot of 'em
Reminds me of It… 0_o
Argh i cannot! *sked*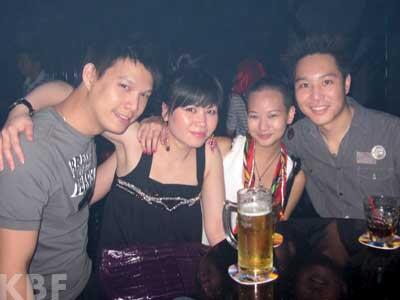 Justin, Van, me, Richard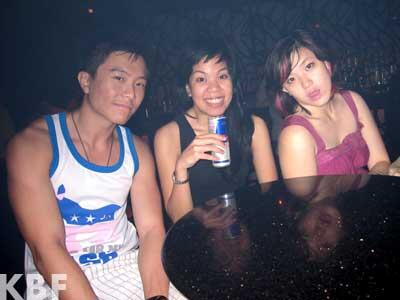 Zyan, DidiBuli, SarChan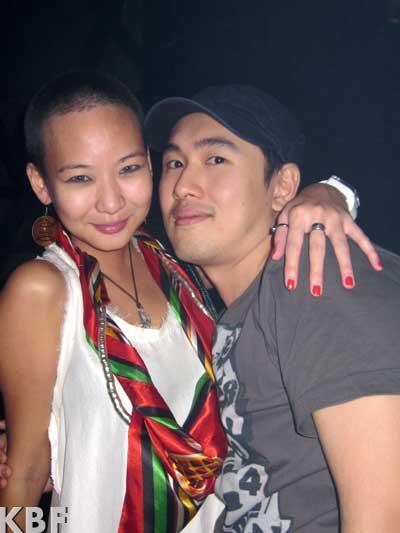 KrazyKatKyan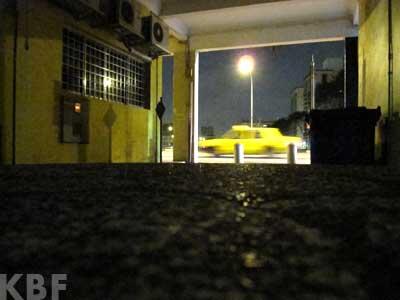 I sat outside the guesthouse chilling by myself for awhile
Admired the gorgeous moon
And took a shot of a yellow taxi zooming by yellow walls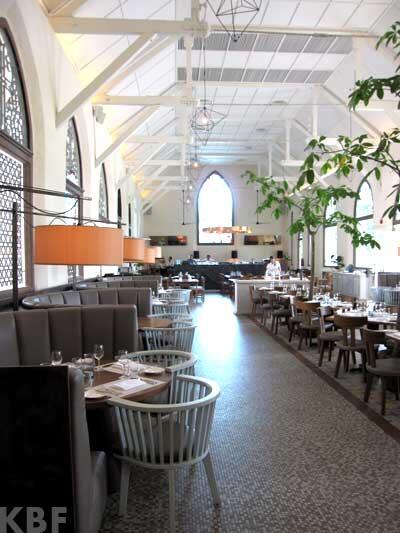 Lunch at The White Rabbit the next day
The restaurant used to be a church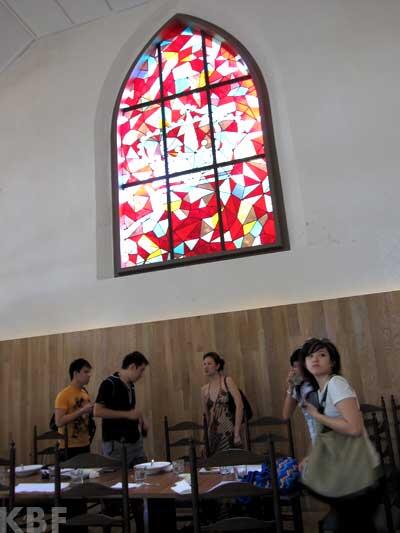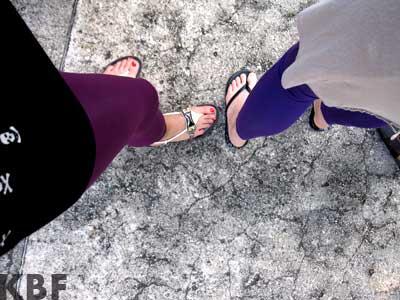 Just so happened Van and i were wearing purplish-blue leggings
+ + +
There's a Sex And The City-themed party this Friday at Club 69!
Ethan aka DJ illKiDD organised it and i think it's a GREAT THEME
Ok fine, i can't help it cos i'm SUCH A SATC fan!
We're all supposed to dress up as our favourite character, fun fun fun!
Playing music for the night will be Ethan, Kevin Yeoh, and SalahWrong (har har)
If you can tell, my blogging is really rushed and half past six at the moment
cos i'm running off to make the man watch SATC
The boys have convinced him to go as Smith and i'm MORE THAN HAPPY to make him watch it with him so he gets the story.