Better to chuck these up before time passes, i get lazy, and never blog it!
Christmas Eve dinner was at Uncle Michael's house: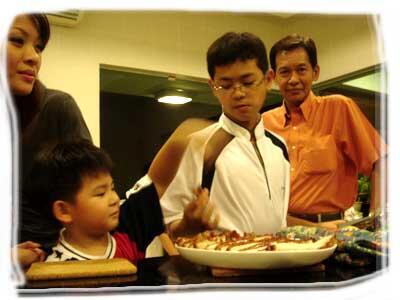 JingHua, Christopher, David, Daddy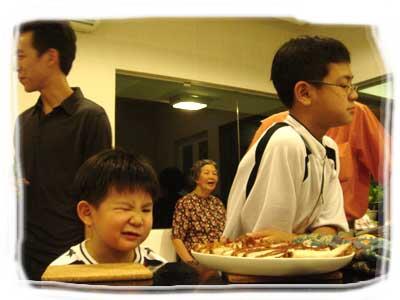 Cheeky Chris. He's damn heavy. I can barely carry him anymore.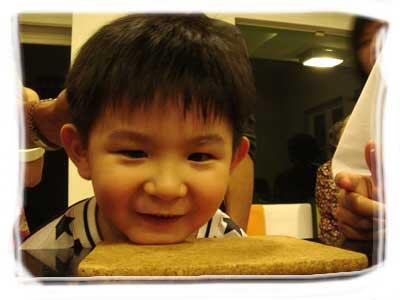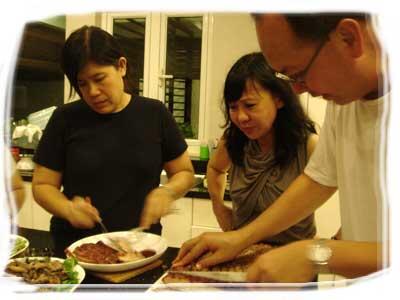 Uncle Michael cutting siew yoke he made, while Aunty Gerry looks on.
I think it's a Chinese thing to have siew yoke during Christmas…
I totally pigged out on Uncle Michael's wild boar which he cooks himself
Even on the way to the house, i told Nick, "I hope there's wild boar again… damn nice last year… *drools*"

Christmas Day dinner was at Aunty Gerry's new house in Valencia: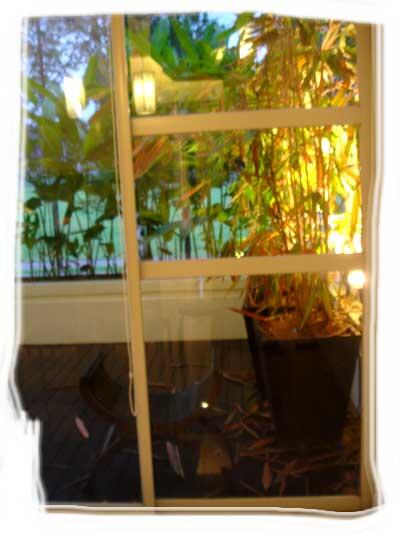 Her patio overlooks the golf course.
i said it's big enough for me to put my kiddy pool there.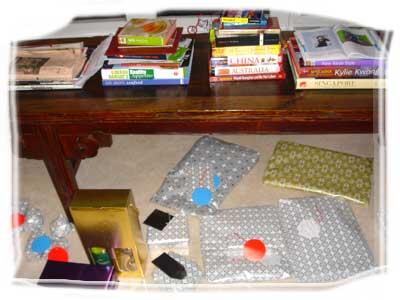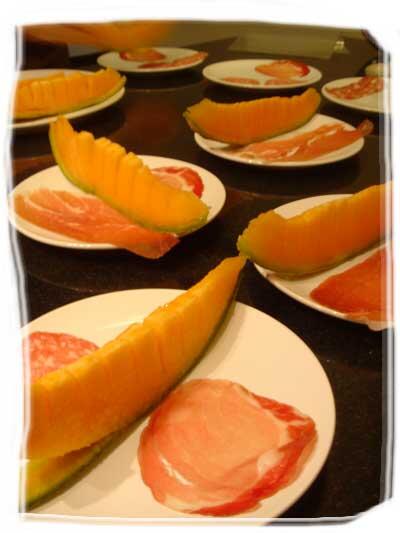 Starters – parma ham and honey dew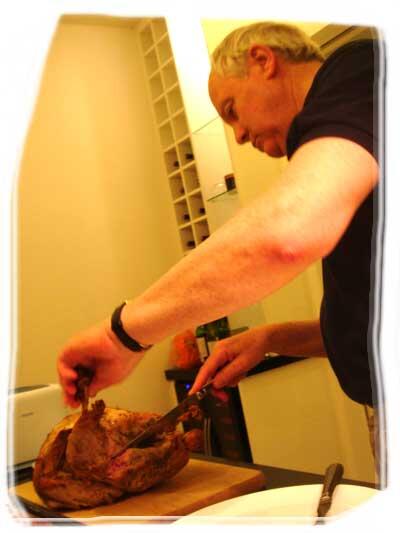 Uncle Mark carving the turkey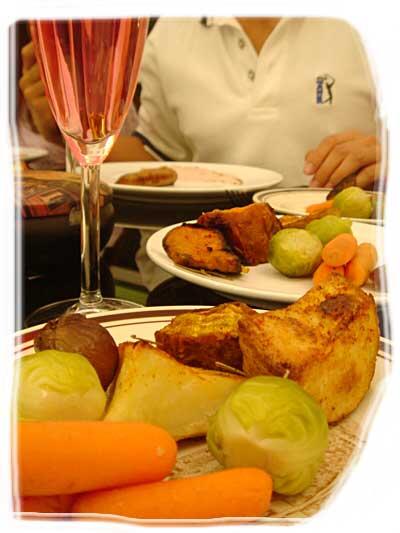 I heart brussel sprouts, i really do!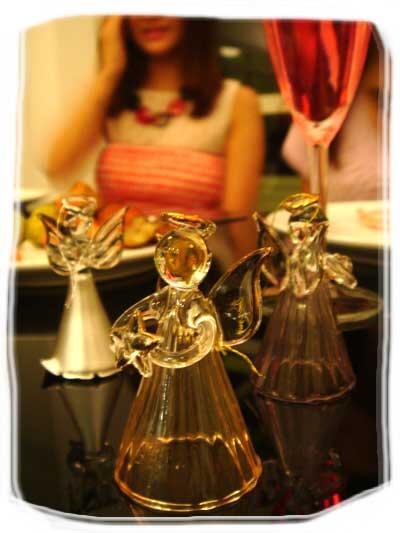 Christmas glass angels bought in Melb.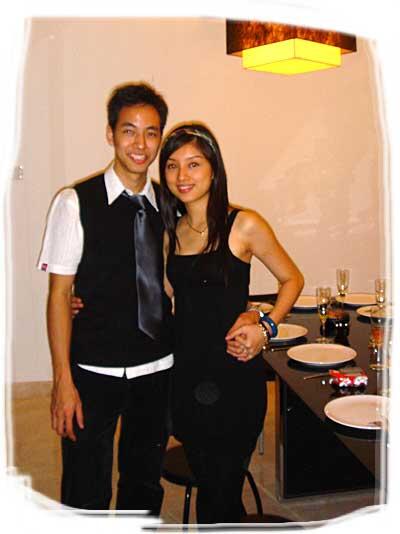 NickIsTaller and his girlfriend, Sonia
He was starting to get irritated cos i kept on getting her name wrong with him, calling her Fiona or Tania
Finally been getting it right the past few weeks :p
Sorry, memory cannot make it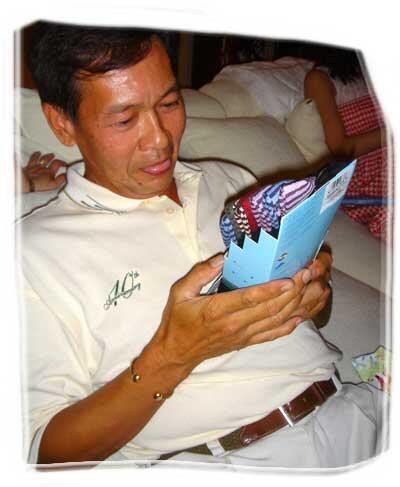 Daddy got socks (ahaha) from Mama (my grannie)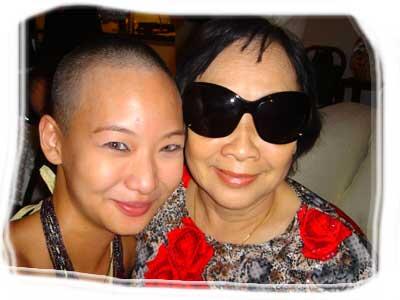 Mama in her new shades.
She flew back from London a week before Aunty Gerry and i got a telling off for not going to see her first >.<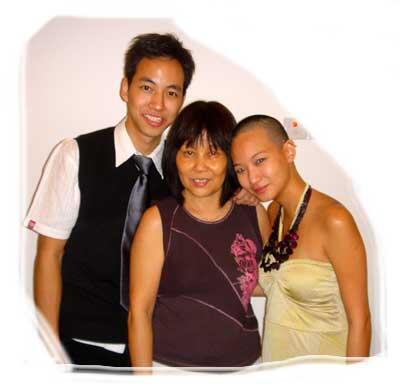 NickIsTaller, Mummy, me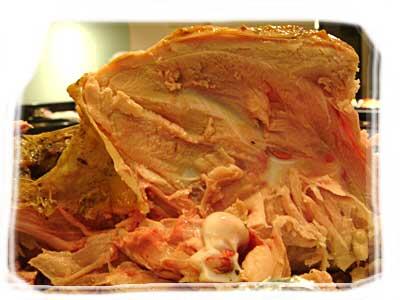 Turkey carcass
Ooh the turkey was the best there… super tender!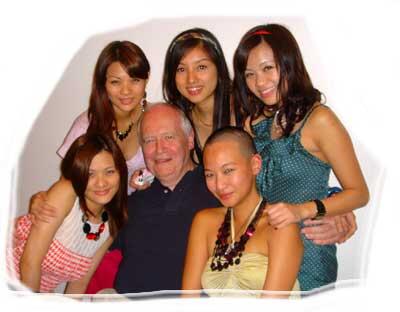 JingHui, JingHua, Sonia, SmallsMinkyMin and me surrounding Uncle Mark
We joked he looks like a dirty old man surrounded by young Chinese chicas (even tho there's a bald one in there :p)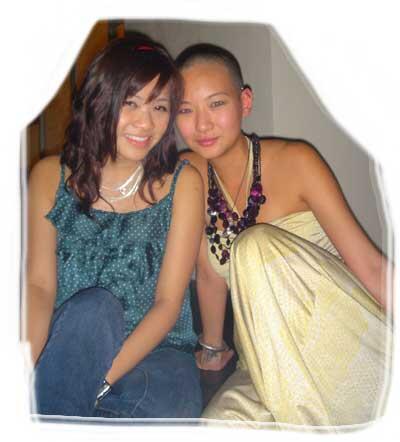 SmallsMinkyMin + i wearing the necklaces Mama gave us
I got this AWESOME sequined skirt and shrug from Primark from Aunty Gerry and Uncle Mark
Woohoo!
And a fairy book heh
I'll never get sick of fairy stuff i swear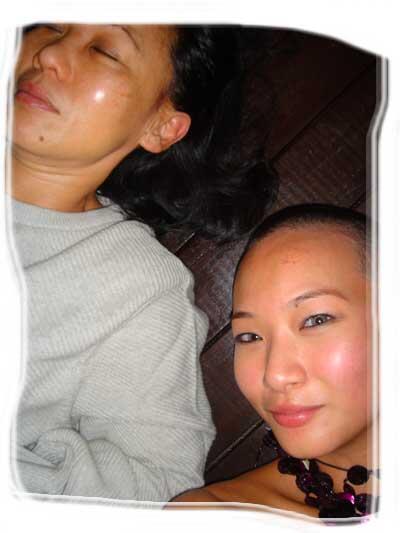 AuntyGerry passed out on the patio floor for a while after all that eating and drinking
Guess it runs in the family 
I almost keeled over when Daddy told me her patio floor and roof cost 47k
0_o
I'm obviously not going to be buying a house for a long time
-_-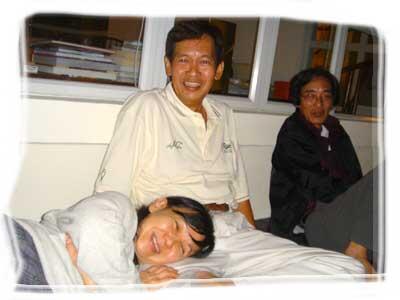 Oldest, youngest, middle child – Aunty Gerry, Daddy, Uncle Yeepak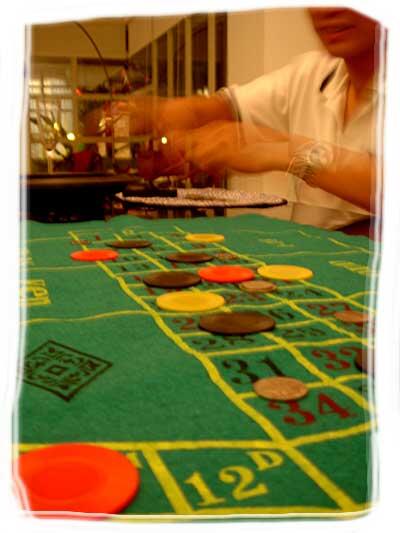 We played roulette after dinner
'Twas kinda funny, when i entered the game, the numbers 33 and 34 stood out to me
So i put my chip there and won
We didn't play big money, just like 50 cents to a few bucks per person
I kept on counting my winnings by how many Guinnesses i could buy
"Yay i can buy three pints!"
Few minutes later, "Damn, i'm down to one and a half pints…"
By the end of the game i'd won roughly 5 pints worth and nobody wanted to play with me anymore
Other random pictures from Xmas: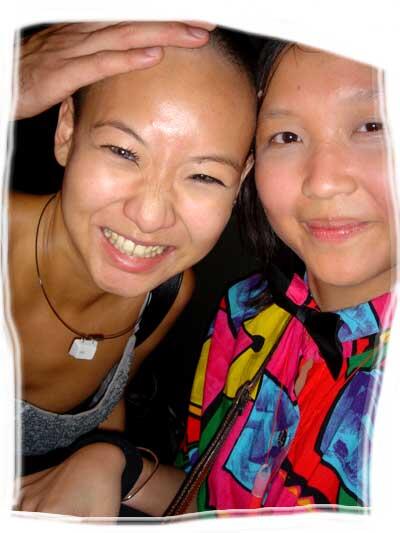 Freeformer Jeen and i at Lapsap @ Barsonic
Jeen's an angel when it comes to helping me with work
I heart Jeen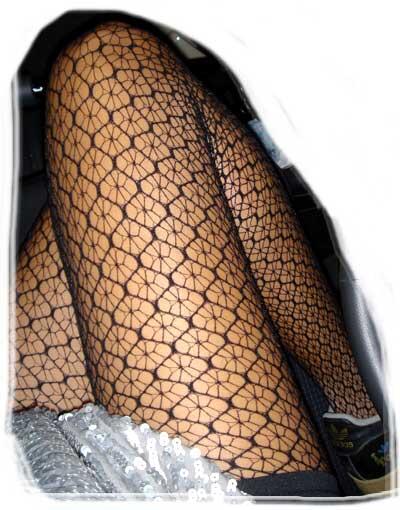 I 'found' these tights in my room
Think i got them in Singapore
And wore them with my beloved New York Superstars PassedOutBen got me for my birthday three years ago
CK silver sequin top from Club21 sale this year
++++++
My office table wasn't looking very Christmas-ey cos i'm damn lazy to lug things there to decorate and then clear up afterward
But Rengeeta from Compass Comm popped in with a 6-bottle Heineken pack
I thanked her as she gave it to me
Then she went, "Wait, wait…"
Clicked on a switch, and wala!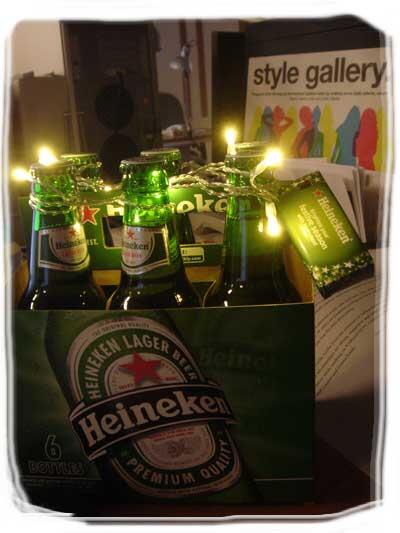 I was all, "Oooooooh! Prettyyyy!"
Damn jakun
Thanks Heineken

+++++++
Went to meet AshleyTheMonkey and FaiTheMai at The Curve for Ash to pass us pressies
We went to Daiso, this new Japanese store above Borders and FOS
Everything in it sells for RM5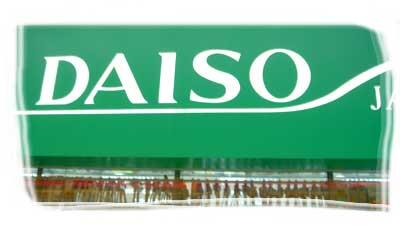 Oh my god, there's damn a lot of interesting rubbish to buy there…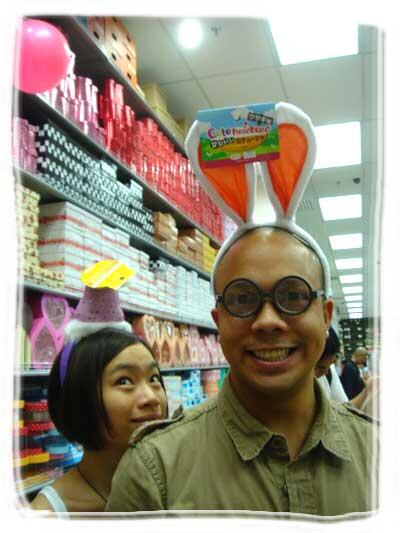 The monkey and the mai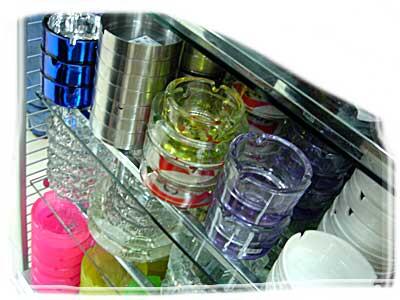 Ashtrays for RM5 each too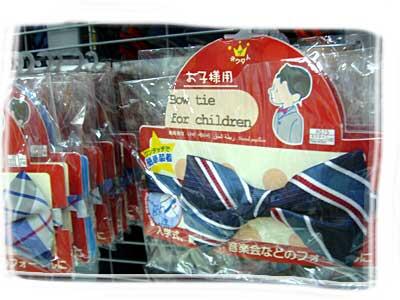 And bowties! I bought a red one heh.
Will be stuffing myself with more food at DreamerCyn's house for Boxing Day dinner
ARGH I LOVE CHRISTMAS AND ALL THE EATING
I wish it was Christmas all the time
Then everyone (especially me) will always be happy and fat