This is how i've mostly been having my coffee at home these days - poured over ice!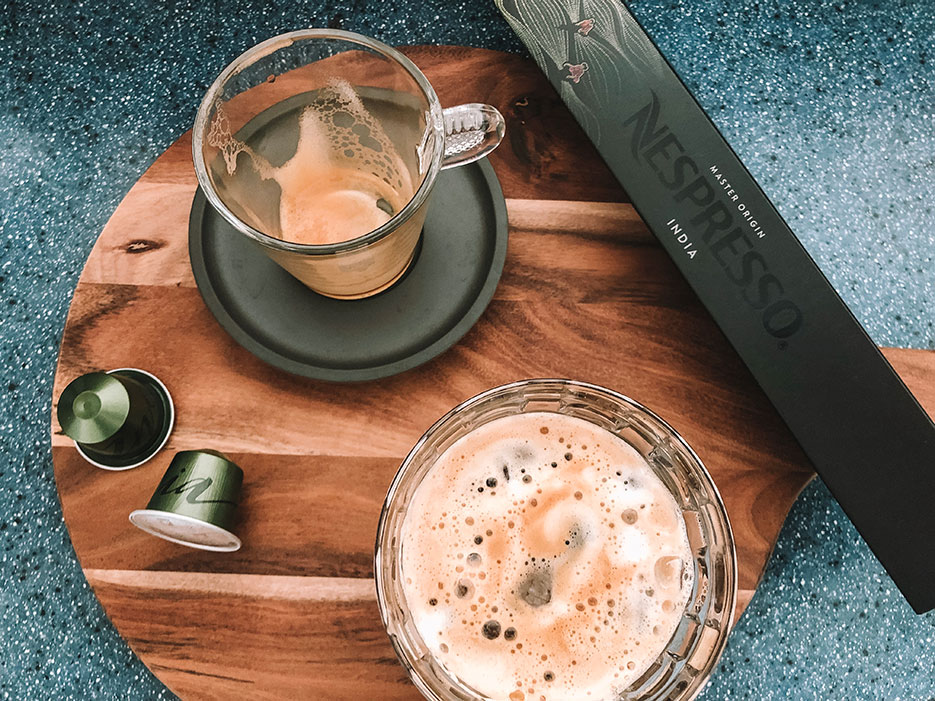 Val and i are currently into these India capsules, tho really, i should be talking about these new Barista Creations that Nespresso has been shouting out about! In conjunction with celebrating baristas old and new, veteran and wannabe -- there'll be a mini Barista Competition where someone's gonna go home with an Essenza Mini machine!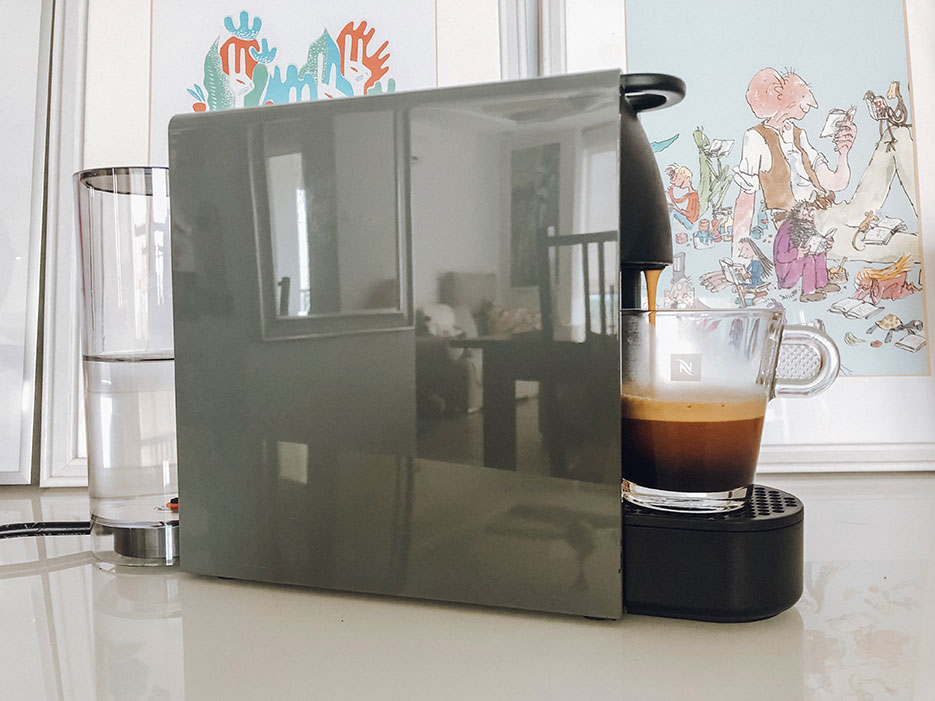 This is me making my daily coffee today. Quick shot, was very busy!!
To win the machine above (which is grey, maybe you'll get the red one instead!), you just have to make a couple of coffee mocktails and flourish your latte art skills this Saturday June 15th!
I'll be selecting participants to partake in a 4-person mini Barista Competition which I'll also be judging, happening this Saturday June 15th 11AM @ the Nespresso Pop-Up in Pavilion KL!
To get in on it, simply email joyce@kinkybluefairy.com + qadir@theclan.one your details below, with email title "Nespresso Pavilion Barista Comp"! >>>
Full Name:
IC Number:
Mobile Number:
Email:
Details and schedule of the Barista Competition are:
11:00 AM - 12:30 AM
Round 1: 4x Participants - 15 mins
To make 1 Mocktail Recipe [As per shared on social media] Judging Criteria: Taste, Aesthetic, Creativity on usage of ingredients
Round 2: 3x Participants - 30 mins
To make 1 more drink using surprise ingredients provided.
• Example: Cinnamon stick, butter, whipped cream, cardamom etc.
• The twist is to challenge you using actual ingredients that people in other parts of the world use to make coffee.
To plan & choose ingredients | 10 mins
To create drinks | 30 mins
Judging criteria & process will be same as Round 1.
LUNCH BREAK 12:30 PM - 1:30 PM
Round 3 FINALE: 2x Participants - 30 mins
Create 2 drinks with the best latte art using milk foam and stencil.
Plan, design and make your own stencil.
Judging Criteria: Texture & taste, latte art creativity, rationale behind latte art used
WINNER will receive an Essenza Mini!
Other contestants will receive participation certificates and appreciation gifts 🙂