Joyce brought me to Menard Embellir's media launch of their new skincare line recently. It was my first time hearing about Menard so I didn't know what was to be expected of their products, but after trying and testing the products in the Embellir line, I would say they are all little magical potions of wonder! Menard also hails from my favourite place in the world. Yes, you guessed it. JAPAN!
Embellir is a high-end skin care that works on every level of our cells. It encompasses the best results of skin translucency, moisturizing, anti-wrinkle, anti-oxidation, and at the same time cleanses every single cell on our skin! All Embellir products contain extracts from Red and Black Reishi – a herbal mushroom that is known to have miraculous health benefits. The two Reishi Extracts that are obtained through supercritical extraction, contain particular luster components which provides excellent moisturization for maintaining youthful skin. The complementary and combined power of the Red and Black Reishi mushroom effectively helps renew skin cells and rejuvenate the skin's appearance.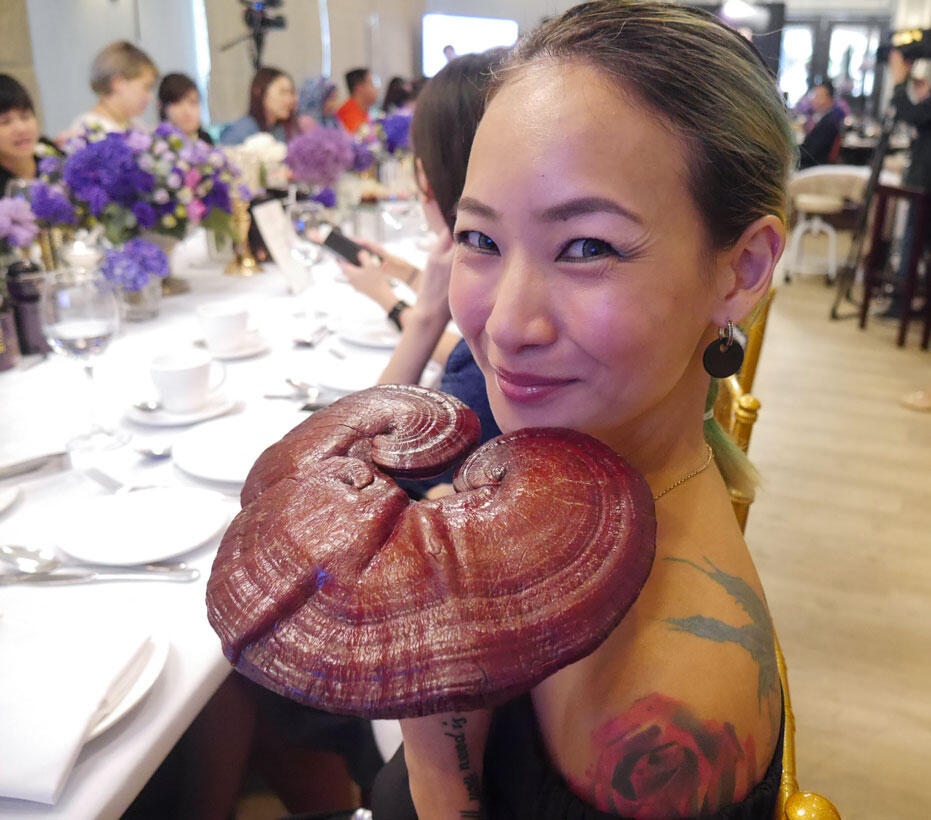 Joyce and a giant Reishi which she claimed resembled a heart.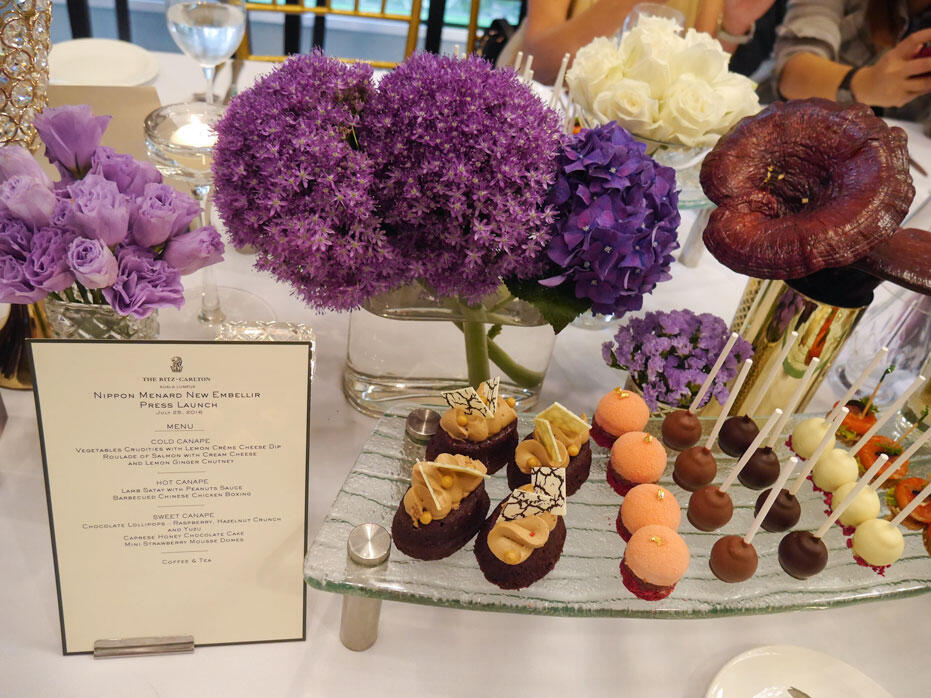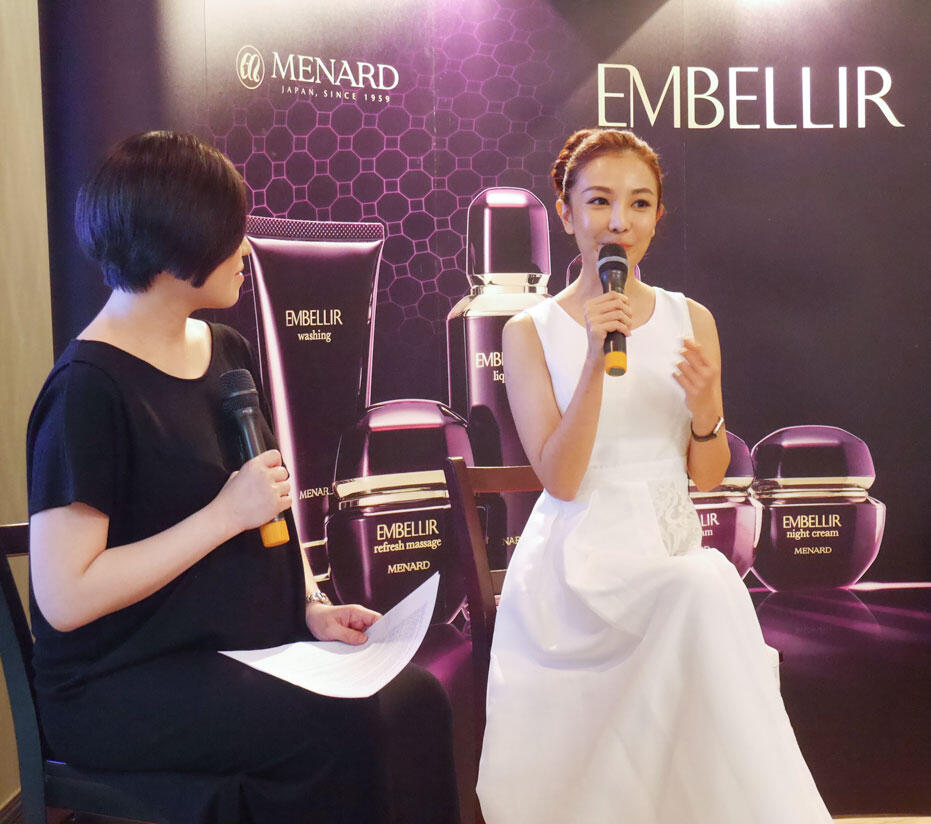 Actress Chris Tong was invited as a special guest for the launch.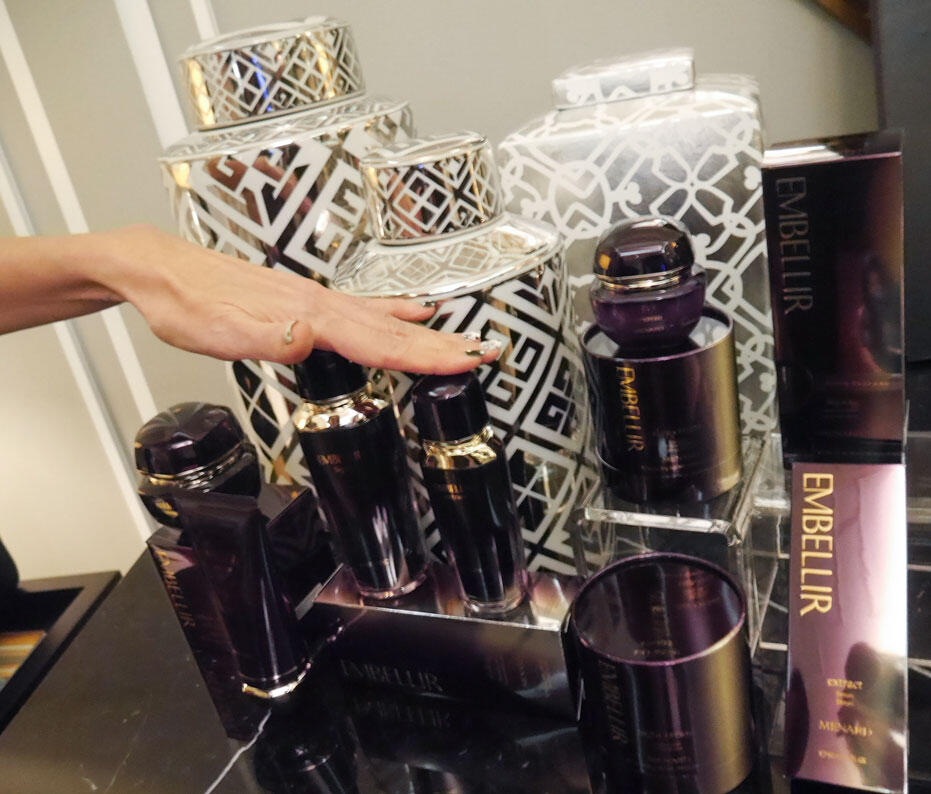 Embellir uses natural fragrances that includes Olibanum, Myrrh and Bulgarian Rose which were used in ancient Egyptian times, giving it a lovely scent that was pleasant and not overpowering.
Ivin from Menard educated us on the importance of double cleansing in our daily skincare routine. The first step is to cleanse with the Embellir Washing foam to remove all the dirt and grime from our skin. The cleanser is of a dense elastic foam which clings onto the skin and cleanses it gently. It conditions the skin to to prep it for products applied after. The Embellir Refresh Massage is a two-in-one massage and cleansing cream that works to cleanse makeup and impurities off the skin. After application, you can either rinse it off with lukewarm water or just wipe it off with a towel.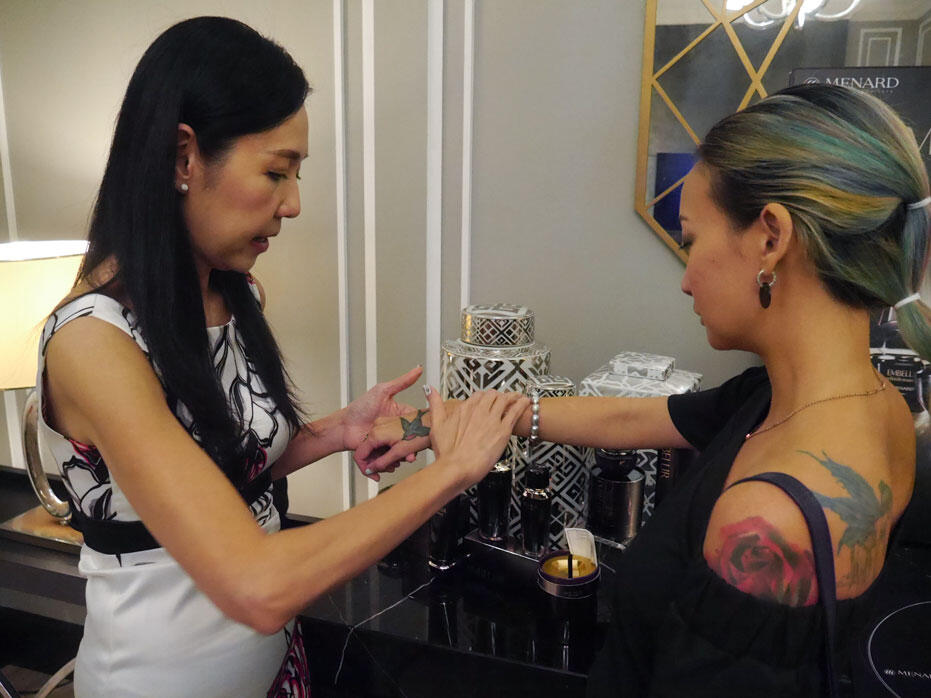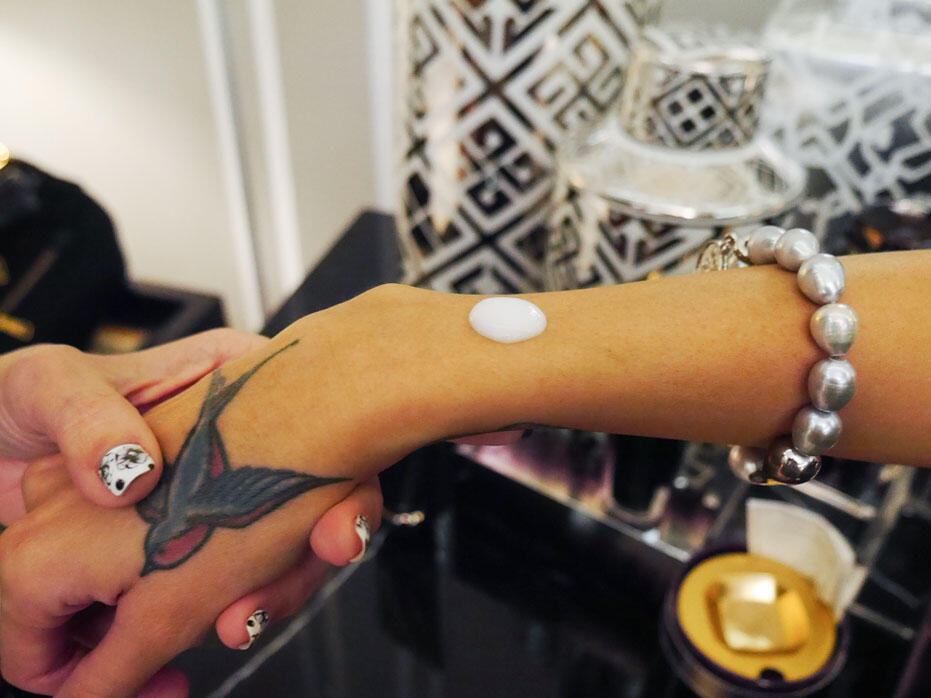 Joyce tested out Embellir Liquid, a fresh and rich moisturizing lotion that helps to keep skin dewy and translucent. A combination of a lotion and emulsion, the Liquid rapidly permeates into the skin to give a moist and supple appearance while conditioning it to be soft and elastic. The richness of the Liquid comes from a Moisture Layer Emulsion and its freshness comes from a rice-derived natural emulsifier, which has a unique property of being able to contain both water and oil in large amounts.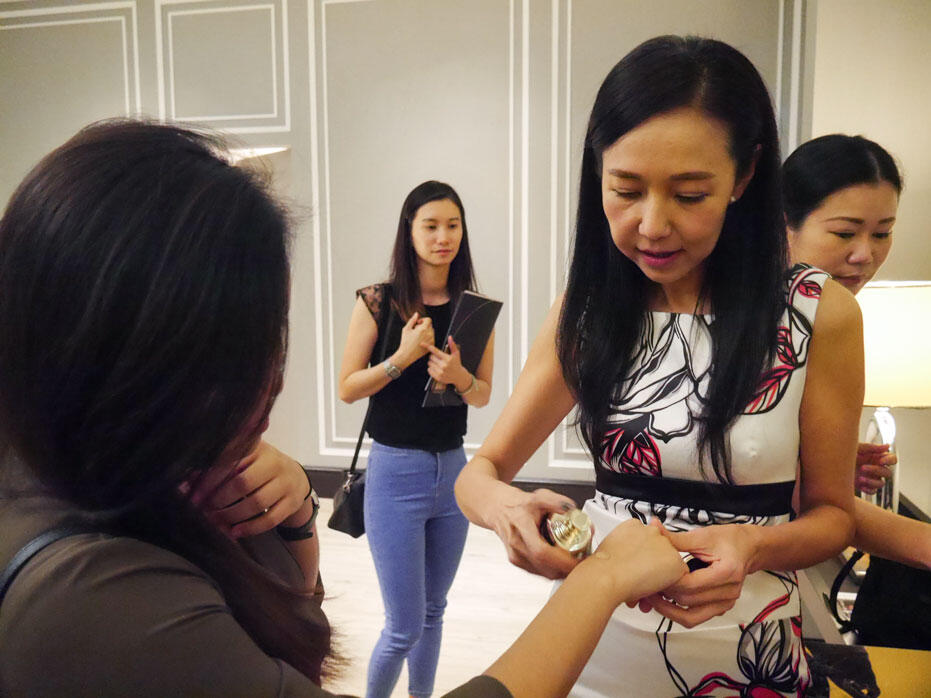 I tried the Embellir Extract, a richly-textured serum that contains hyaluronic acid to improve our skin's moisture content and at the same time strengthen the skin's barrier. As the molecular size of hyaluronic acid is small, it allows the serum to penetrate into the skin more easily.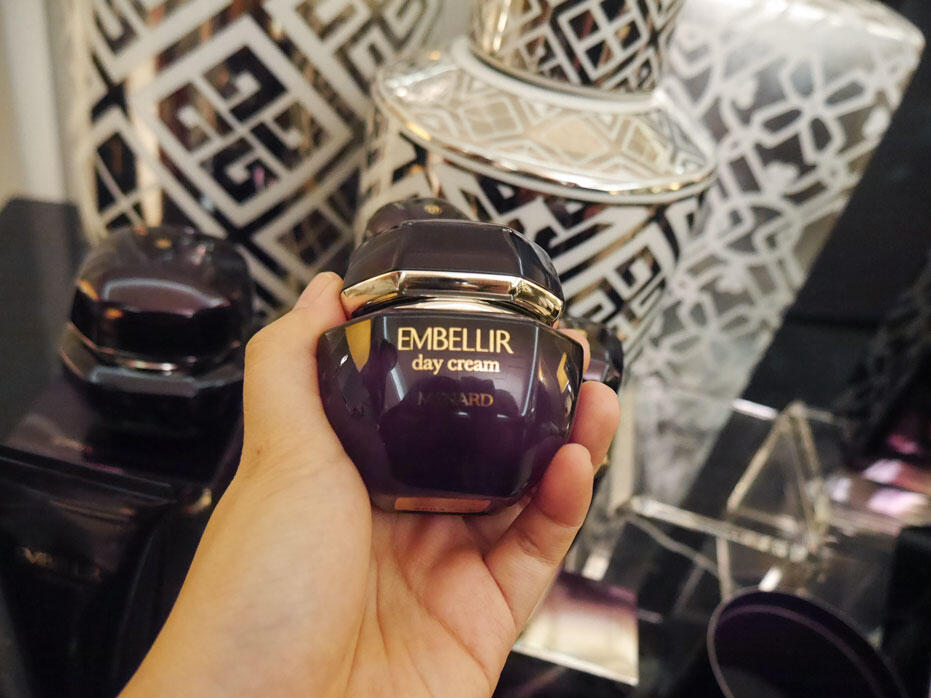 The Embellir Day Cream moisturizes the skin while providing protection against external factors such as UV rays and polluted air. It also helps in the restoration of luminous complexion with plenty of dewy moisture. The cream does not give off a greasy finish after application.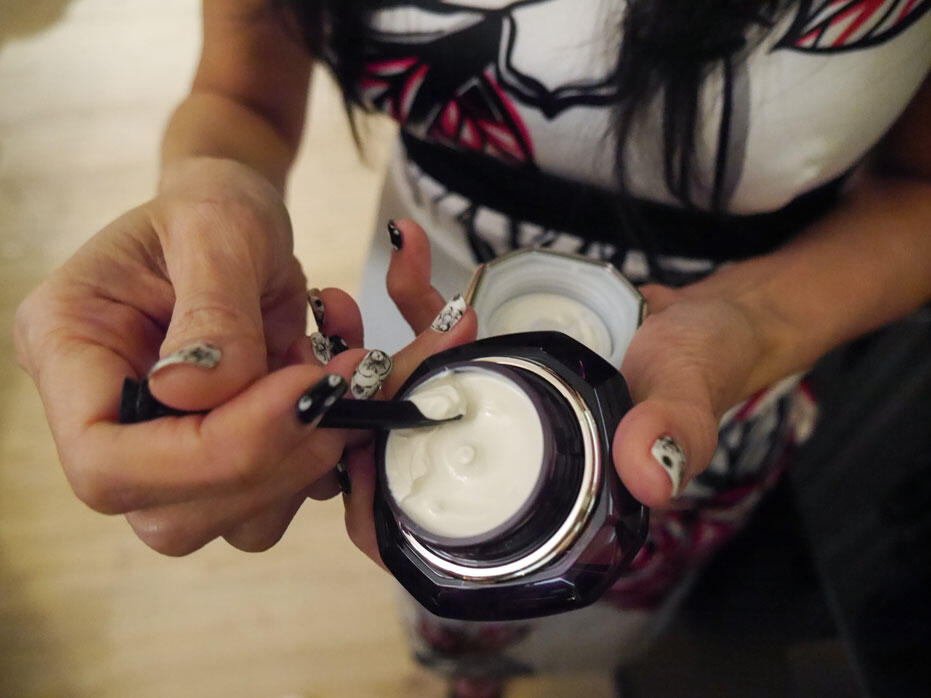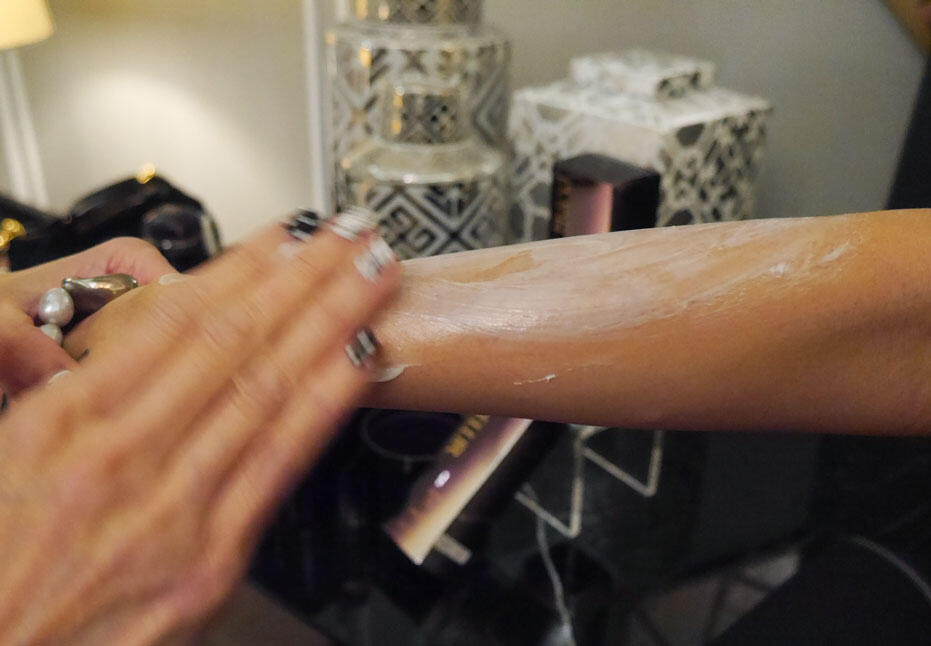 There was a lot of massaging involved when using the Day Cream. Ivin stressed on how important it was to give a whole lot of tender loving care to our skin so that we'll still look youthful even we're 50. Oh, did I mention that she was 50? Damn. Her complexion is #Goals.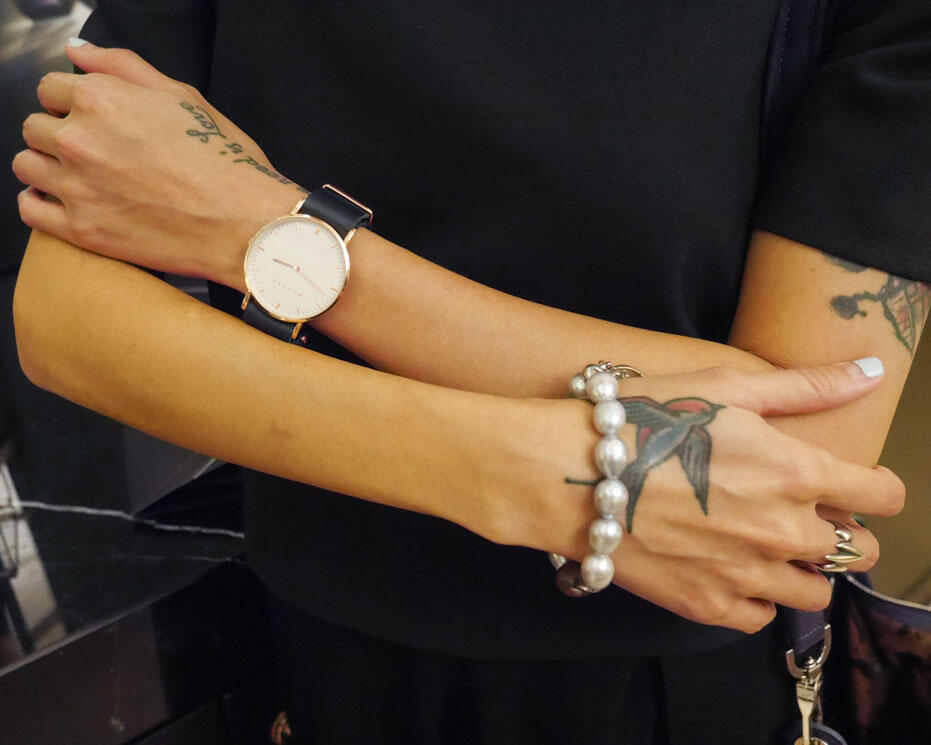 There was visible difference on Joyce's forearm before and after the Day Cream was applied. Her right arm was visibly lighter and brighter after a 5-minute massage using the cream.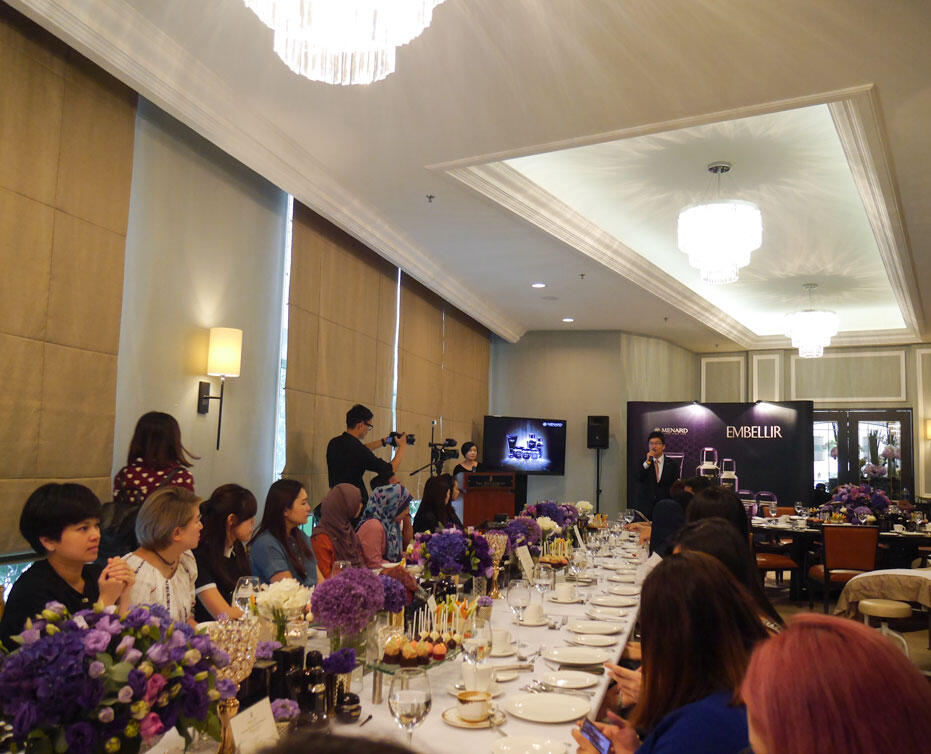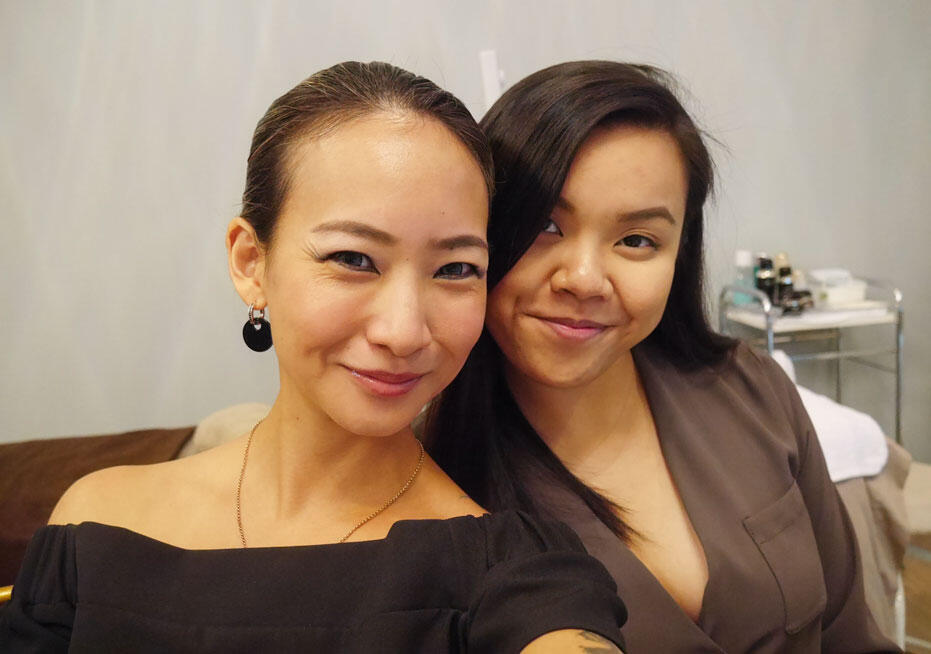 Joyce and I!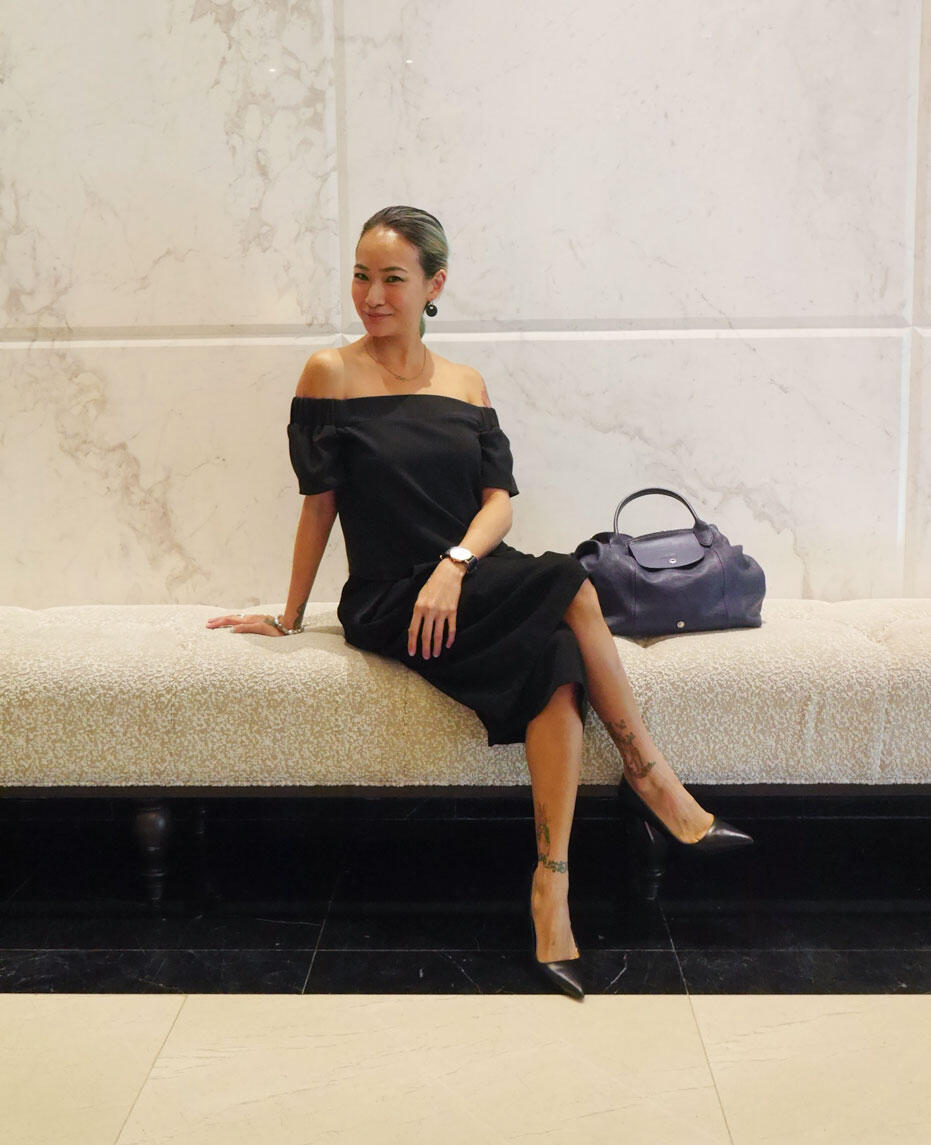 Joyce's off-shoulder top and pants from Love, Bonito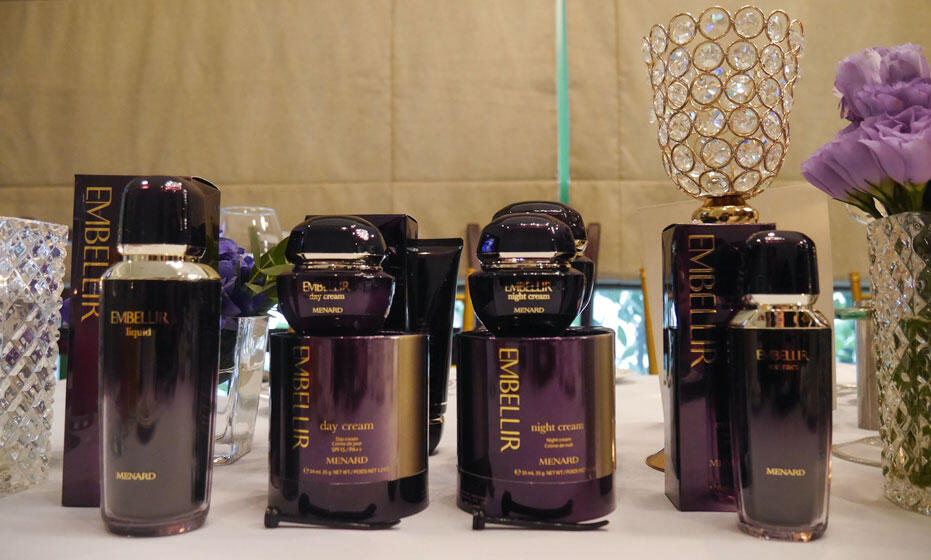 + + + + + + +
Menard Embellir
Website: www.menard.com.my
Facebook: www.facebook.com/menardmalaysia
Instagram: @menardmalaysia