10 days ago i woke up extra early on a Friday to get work done, drive to a fitting in Cheras for KLFW, lunch with Baby, pop by the office to blow up some balloons, then home to get ready to leave for Good Vibes at 4pm!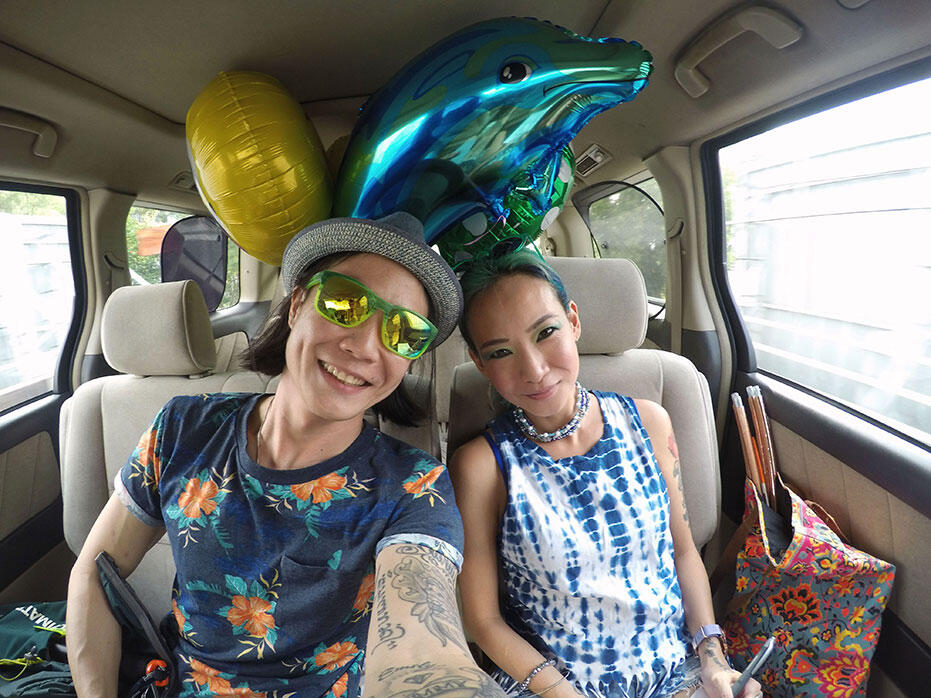 Thanks to Heineken for providing us the ride back and forth! I do prefer sleeping in my own bed after a fest  😆
I didn't know we were gonna get a 6-seater, cos i woulda brought MORE balloons!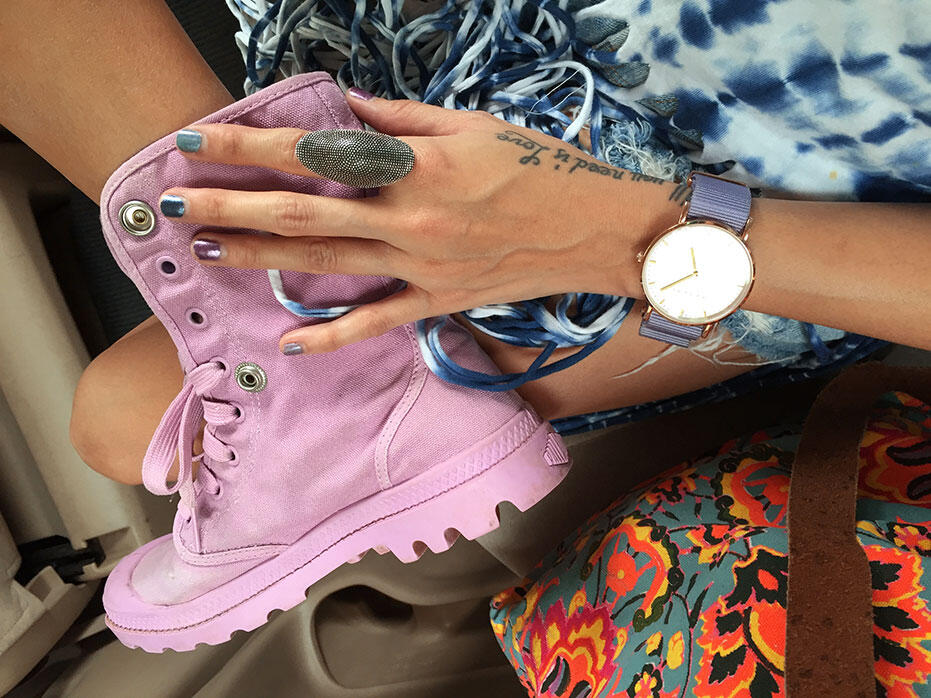 Wore my purple Palladiums and noticed how i seemed to be on a blue and purple theme that day!
Ring from Thomas Sabo, watch from Malaya Co, top from H&M, shorts from Levi's, tote bag from Bangkok.
Necklace was handmade by a friend's bf's cousin a few years ago so i've completely forgotten her name :p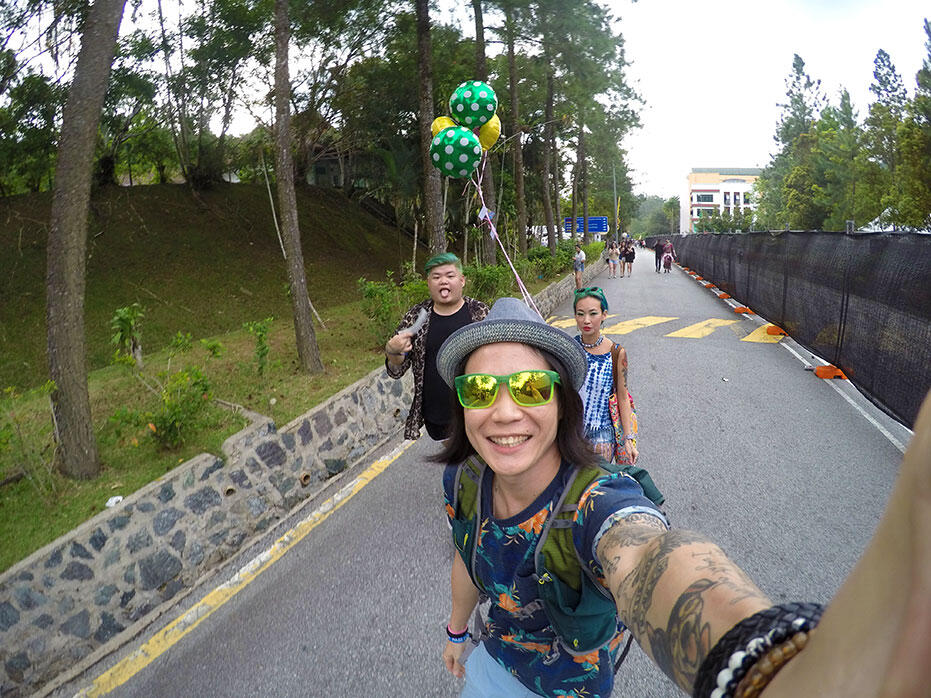 Joe came out to bring Jun and i in, we both have green hair!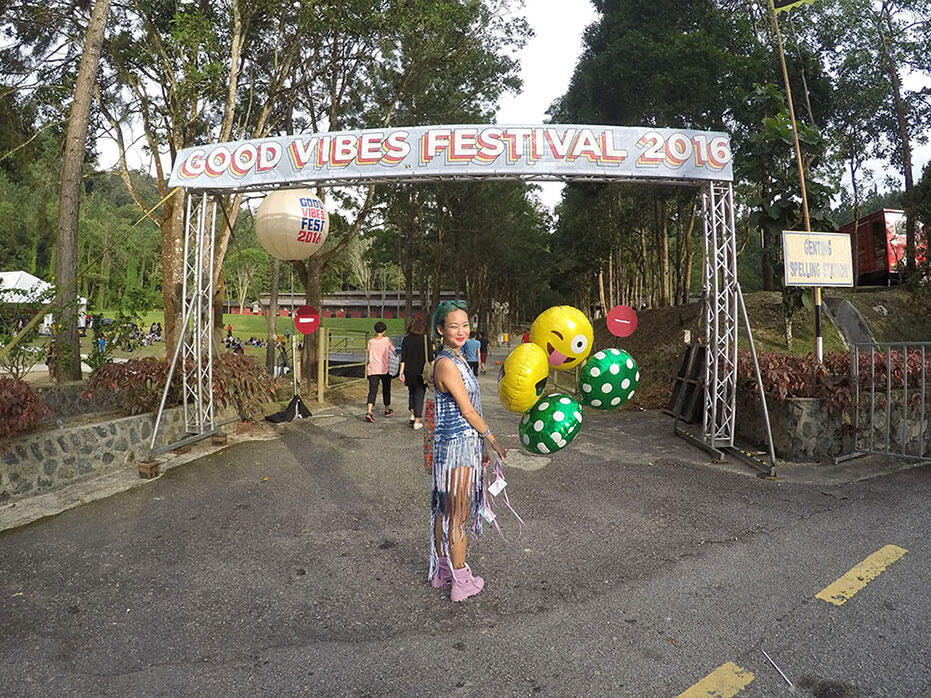 The dolphin balloon popped from the pressure when we arrived 🙁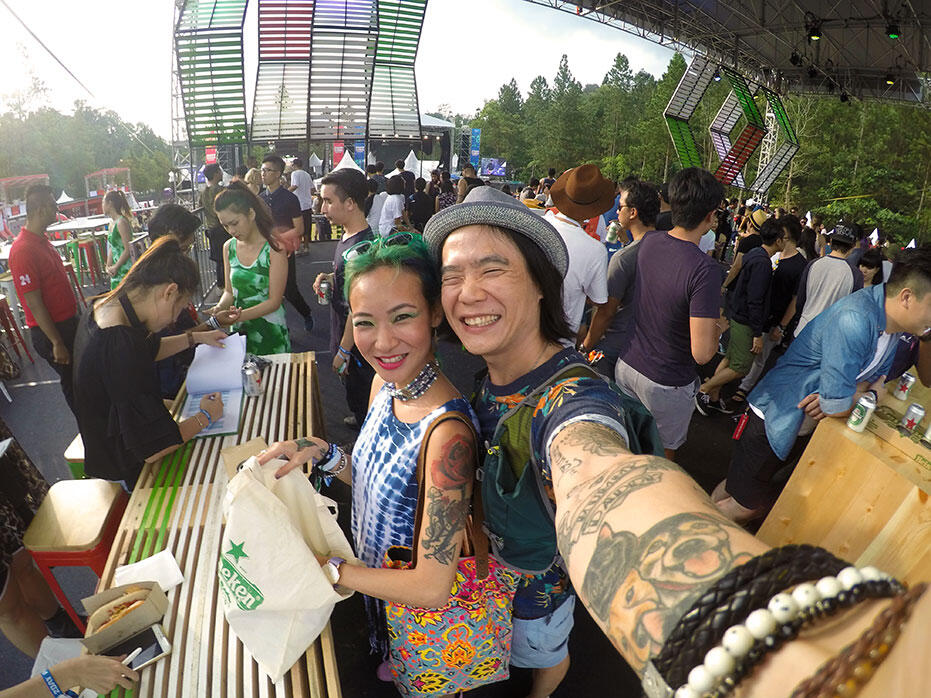 At Starclub, the designated drinking area serving Heineken, where we also picked up some goodie bags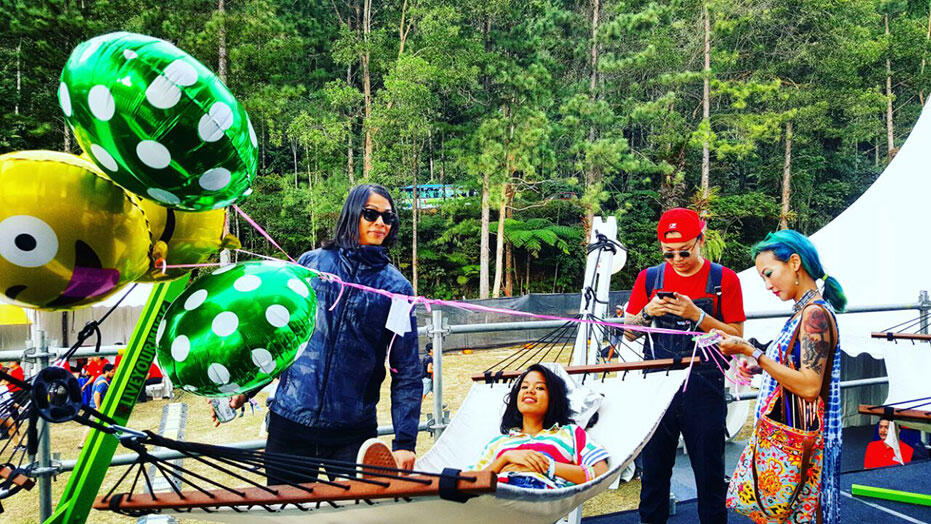 Alet, Deeds, Vincent & i. Thanks for waiting for the right moment the balloons blew to the side, Michelle.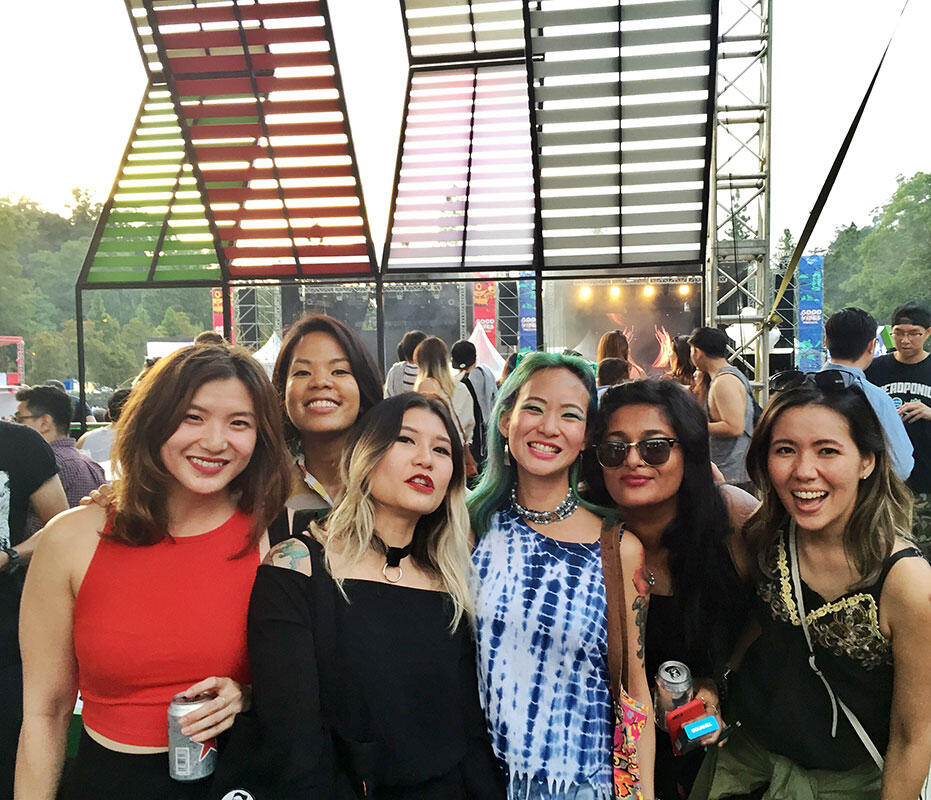 Sarch, Didi, Mira, me, Meesh, and Rengee <3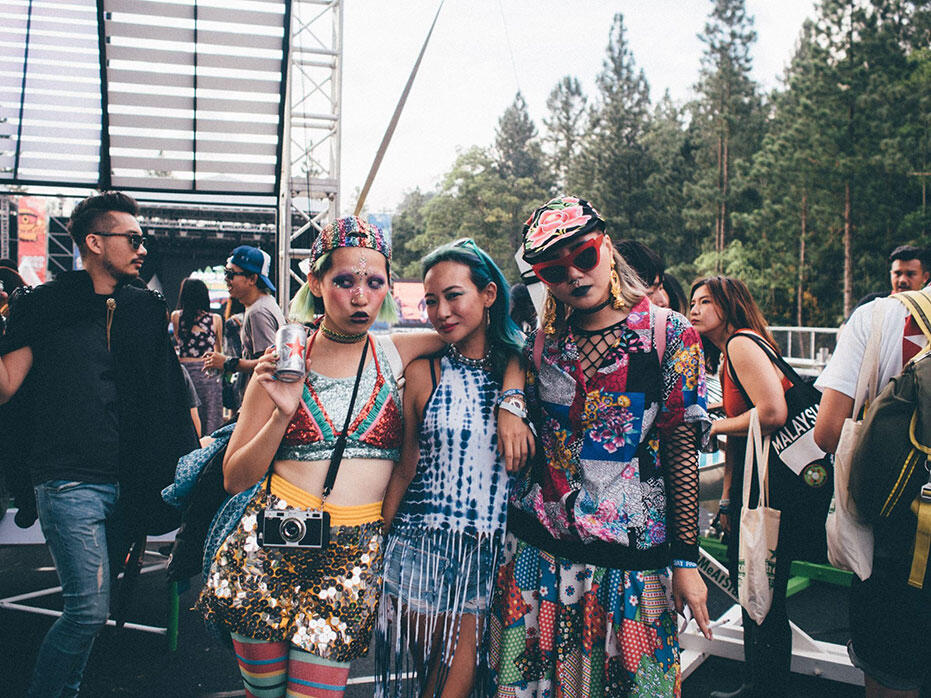 With the two most colourful Malaysian aliens – Sun and Bee Yin.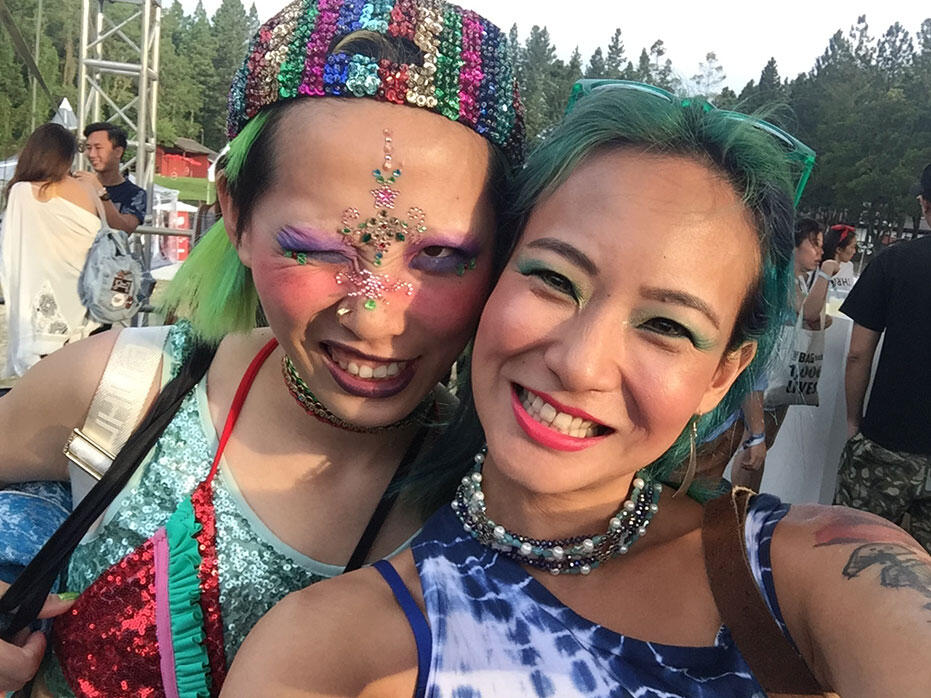 I always feel underdressed when i see Sun.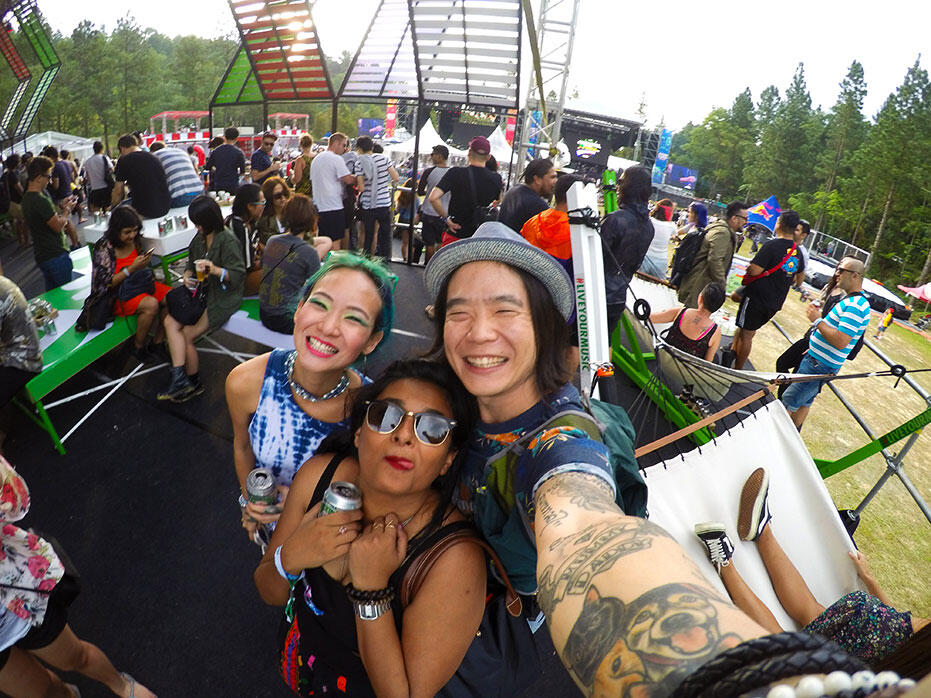 me, Meesh and Jun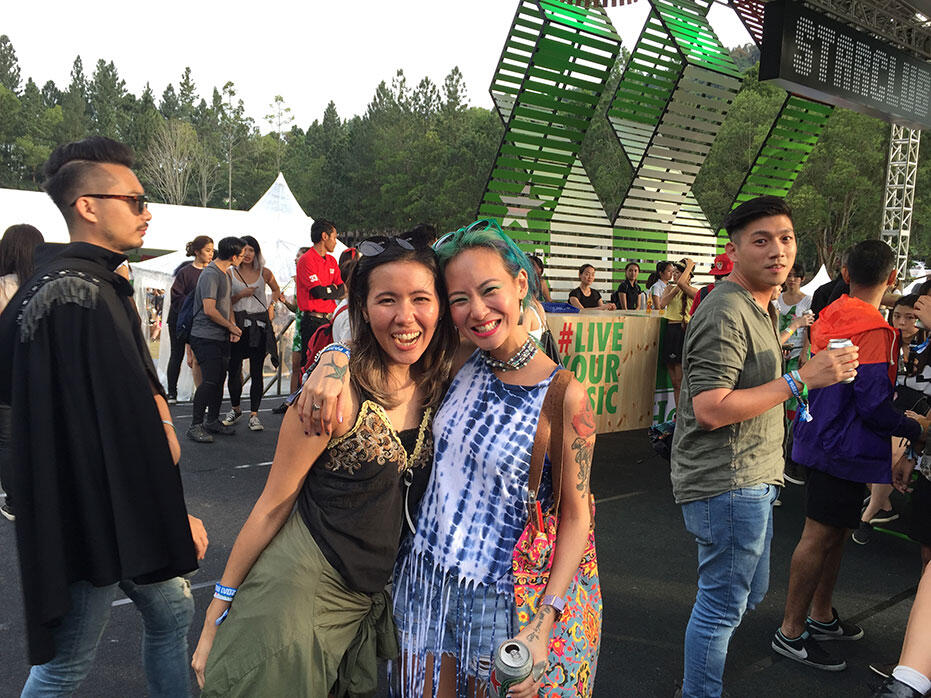 Rengee! I don't know who that dude is.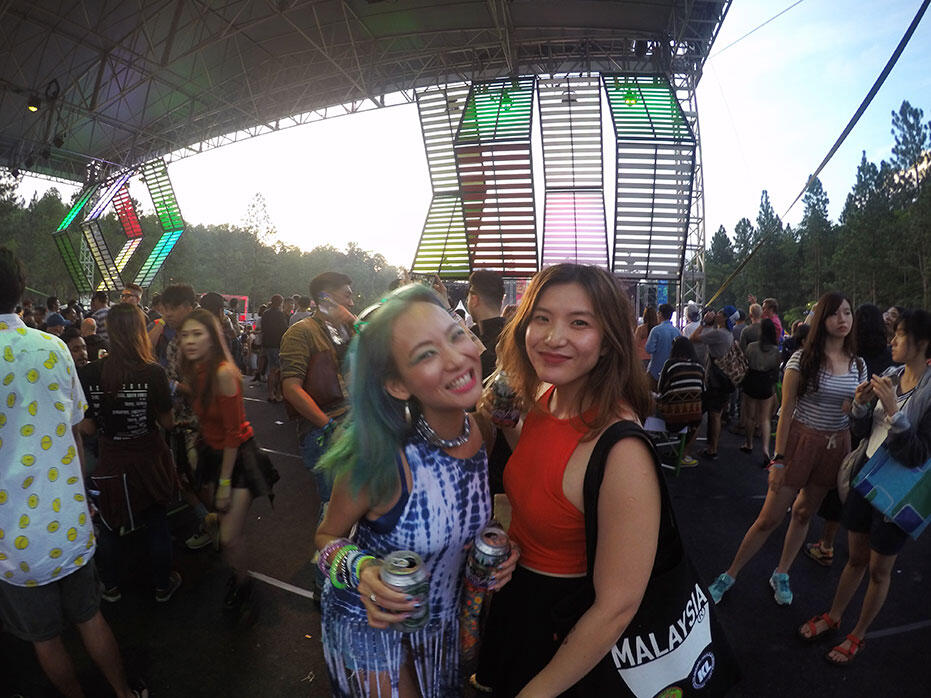 Sarahhhhhhh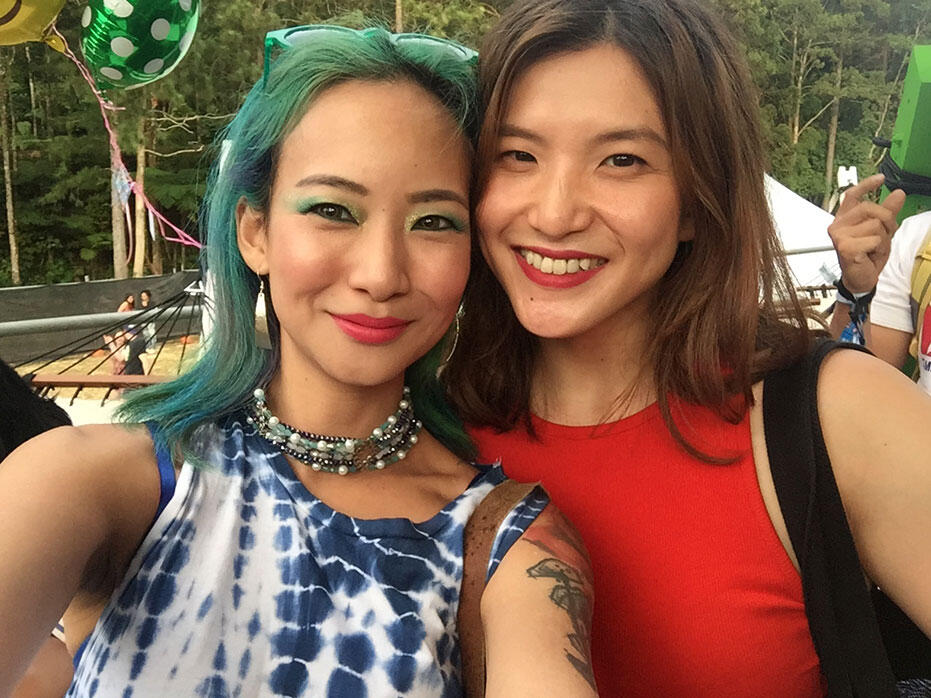 My eyeshadows are from UD's Alice Through The Looking Glass palette, lippie also from UD.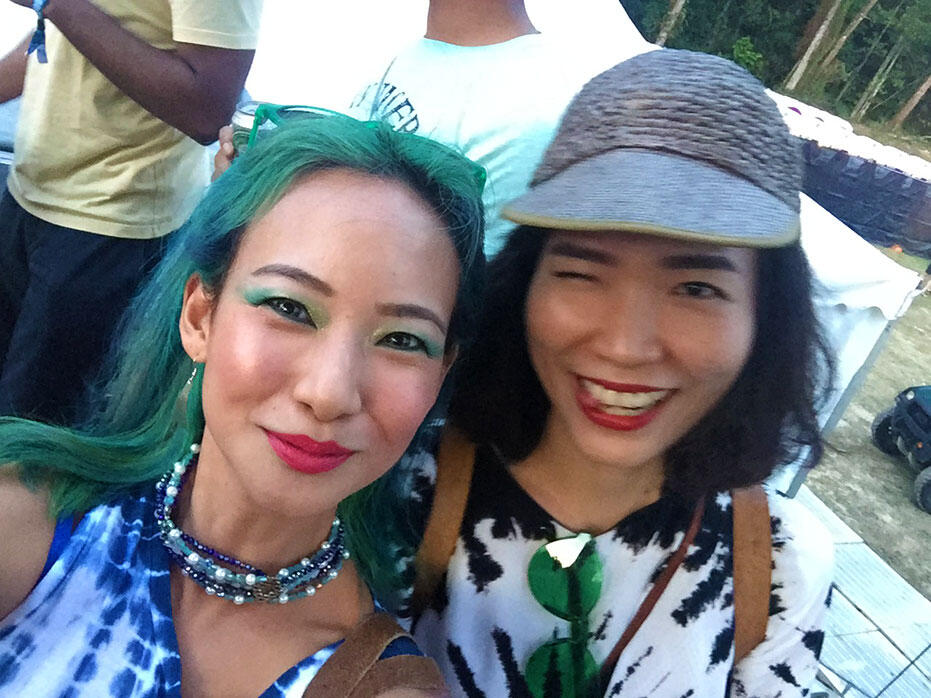 With Beverly Bee who runs Bev C in Johore. If you are in the state, you must visit her cafe!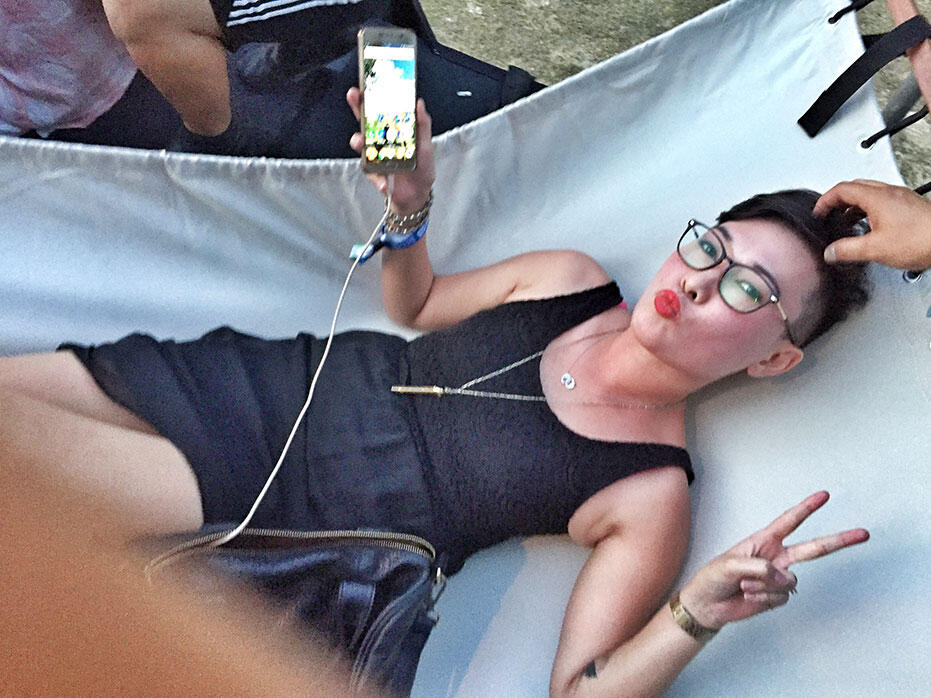 Michelle plays the violin for a living, and cooks a lot for fun.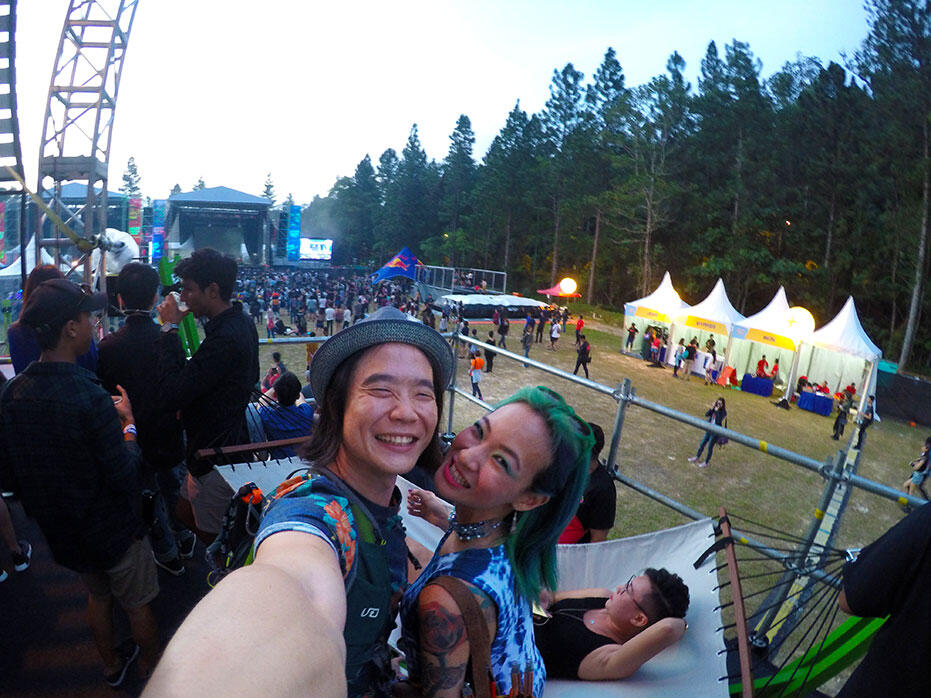 My favourite acts that day were Taku, Purity Ring, The 1975 and Two Door Cinema Club. Listening to Temper Trap is always great. We ran around with Tai Yong and Juan but didn't take any pix cos… too busy having fun! I played with my hoop lots, and especially enjoyed Purity Ring's ethereal dreamy beats to move to. In the end, Didi had the bunch of balloons with her, making it very convenient for us all to find her/each other. I preferred NOT to be the one holding them so nobody could find me XD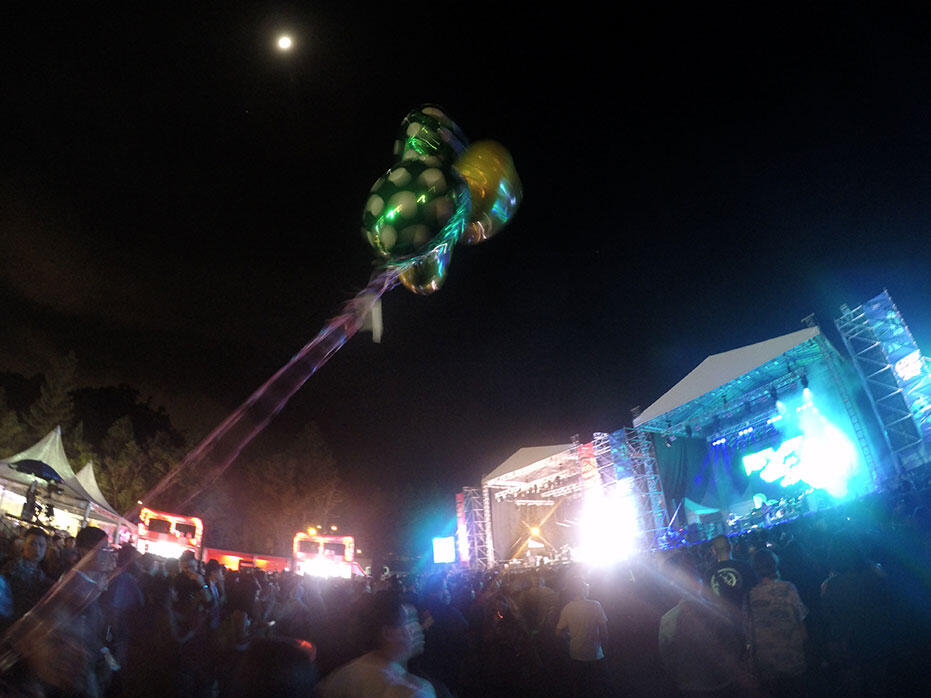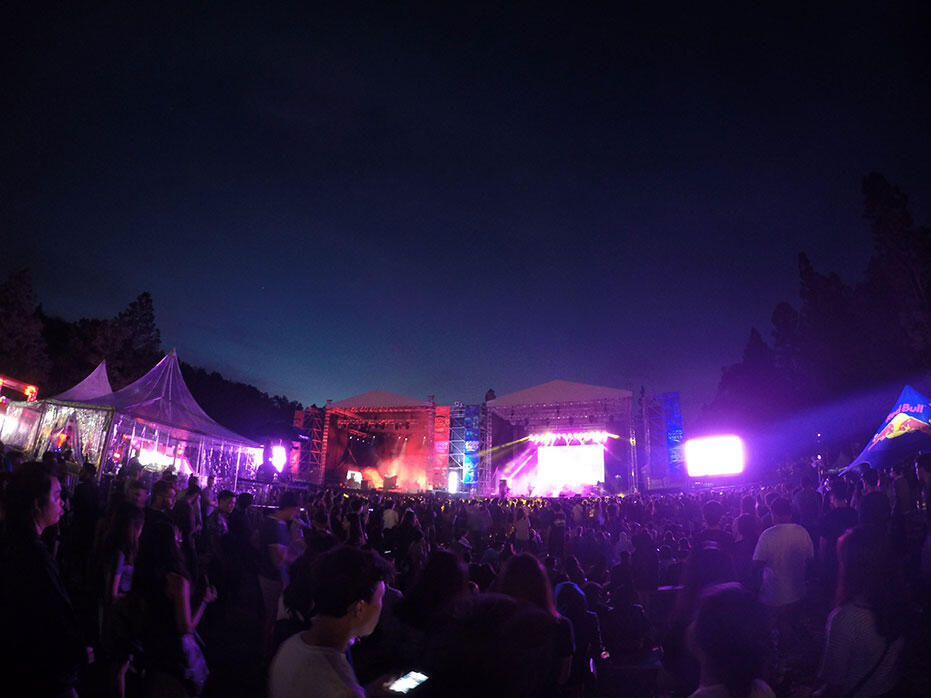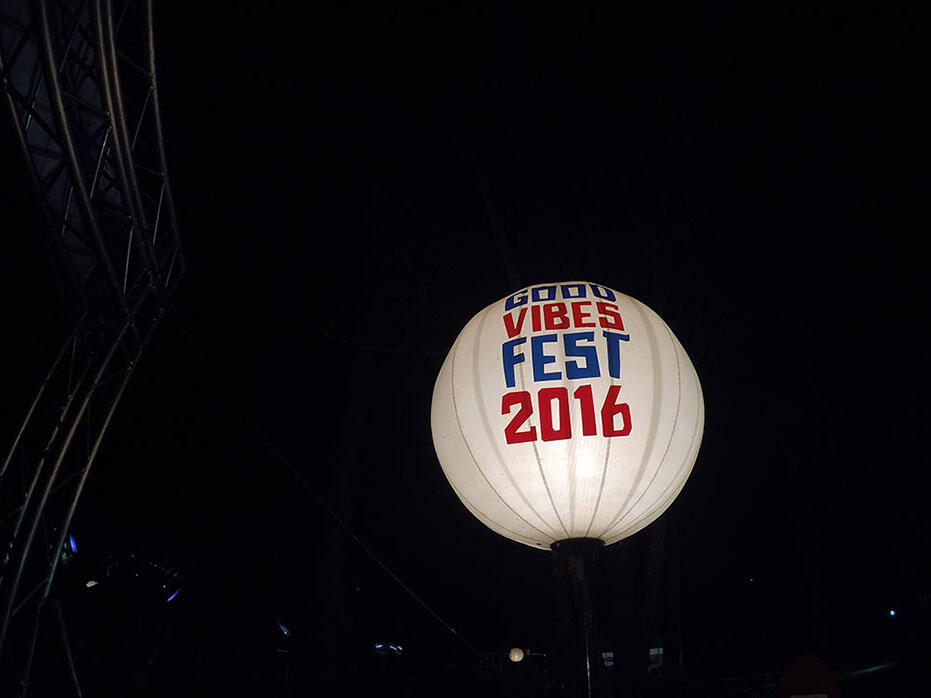 Thanks for the fun Heineken and Good Vibes!
xx