I stumbled upon this tweet that said girls often talk about make-up like it's some kind of canggih weapon. I can't agree more.
Yes, I'm a make-up junkie but I would say I'm a pretty mediocre one. When I hear some of my girlfriends talking about make-up with their highly canggih names like the Urban Decay Naked Skin Weightless Ultra Definition Liquid Foundation in shade 2.0, I would need to Google it up and see what they're actually talking about. Is this how all guys feel when us girls talk to them about make-up? Haha.
Urban Decay threw a pool party at KL Journal to introduce their Summer 2016 Collection.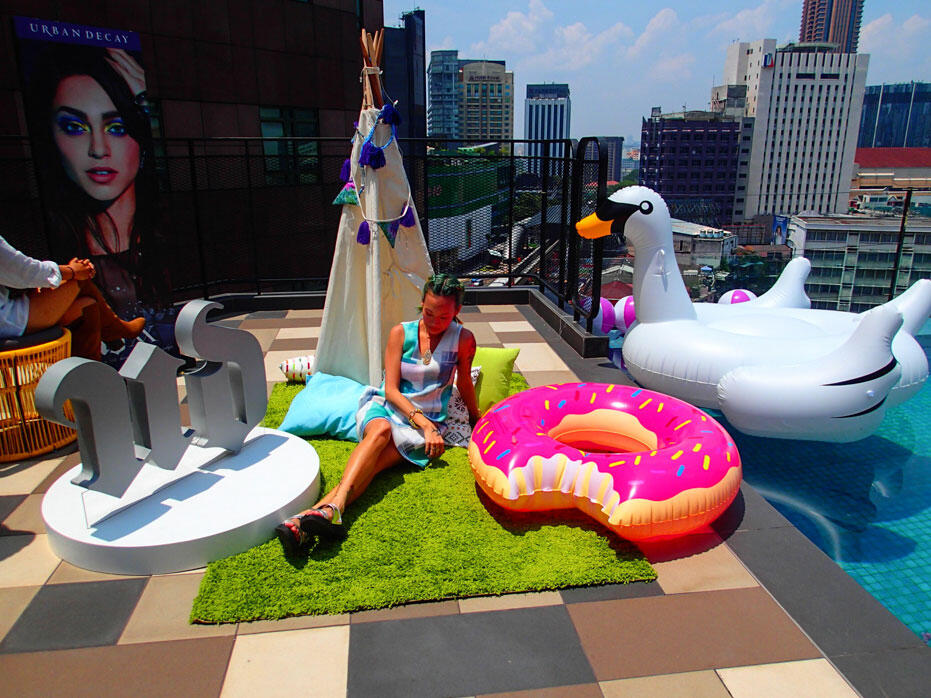 Joyce's dress is from Love, Bonito!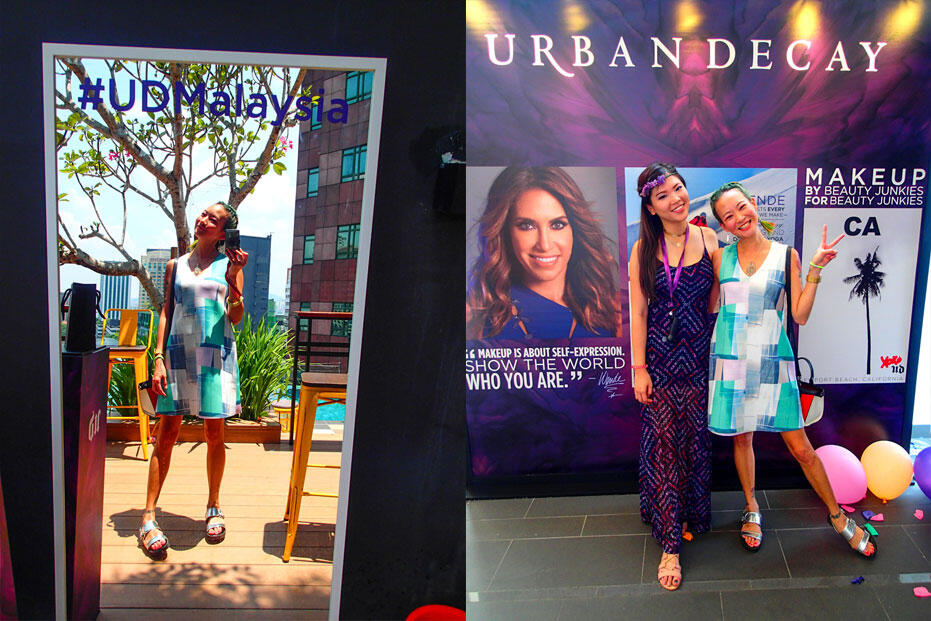 On right is Joyce with Sabrina Loh, Asst PR and Digital Manager of Urban Decay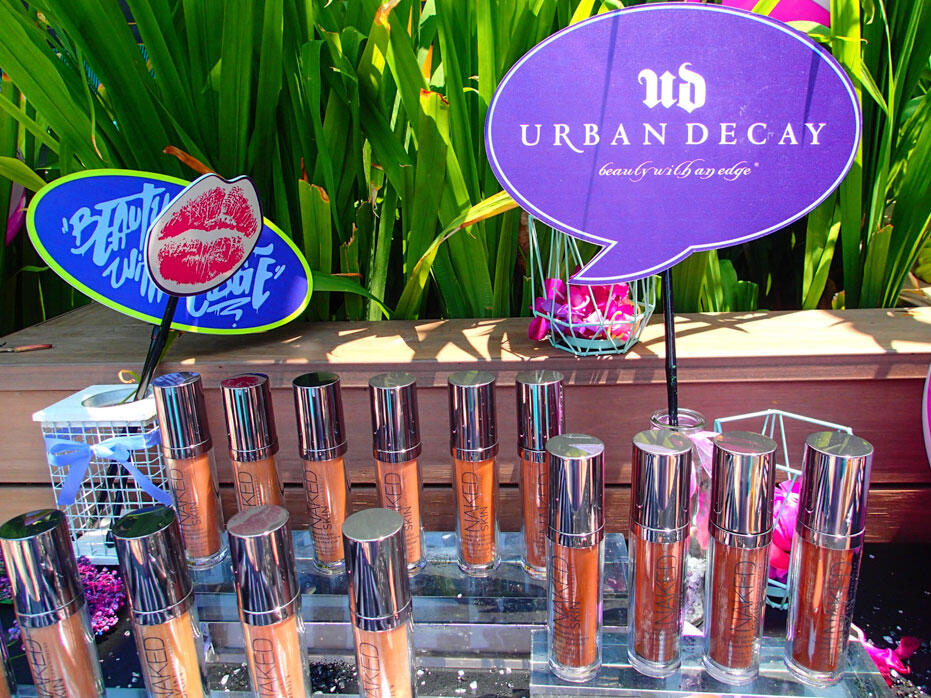 Urban Decay introduced shade extensions of one of their bestsellers, the Naked Skin Foundation (RM 115). I've heard good reviews of this product from beauty YouTubers but I have yet to try it myself. Most say that the foundation is so light that it feels like you're wearing nothing at all and it has great coverage that gives you a flawless, demi-matte finish.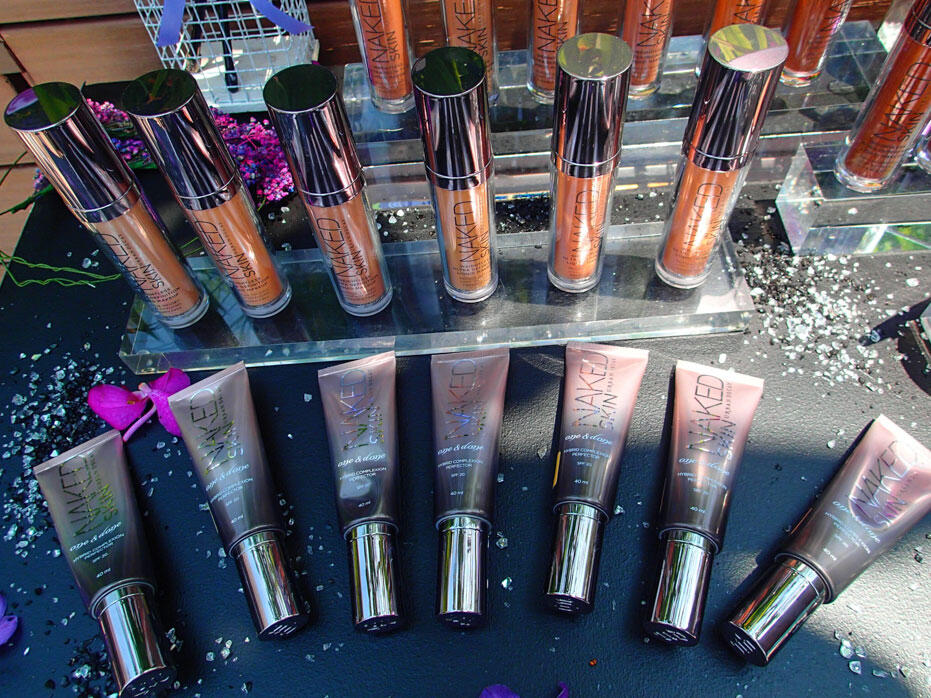 Naked Skin One & Done Hybrid Complexion Perfector (RM 115) is a multitasking cream that is a combination of a skin treatment and a sheer foundation. This formula comes in six forgiving shades, so it's easy to find the right match.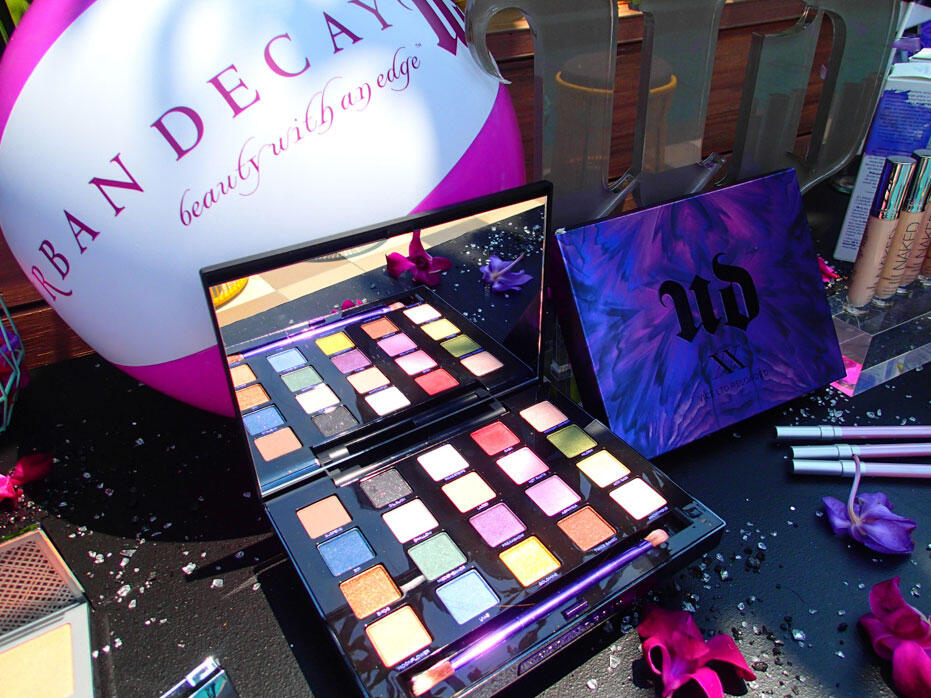 Seeing how girls went crazy to get their hands on the super-exclusive Vice Ltd palette last year, Urban Decay launched an upgraded sequel of the palette in conjunction with their 20th anniversary- UD XX Vice Ltd Reloaded. I'm in love with their packaging!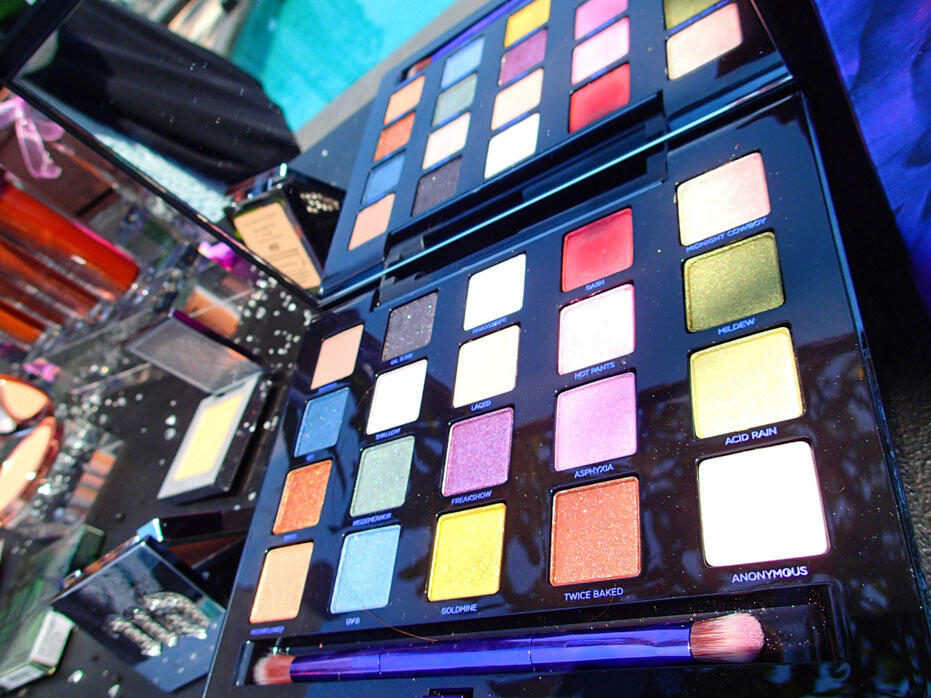 This ultra limited-edition palette features 20 fun shades. Like the Vice Ltd palette, the UD XX palette makes the perfect party palette. I really wanted the Vice pallette because of its pretty shades but it was sold out everywhere. It's okay if I don't use all the colours. It made me happy just staring at how pretty it is.
The UD XX Vice Ltd Reloaded is priced at RM250 and will be available in July 2016.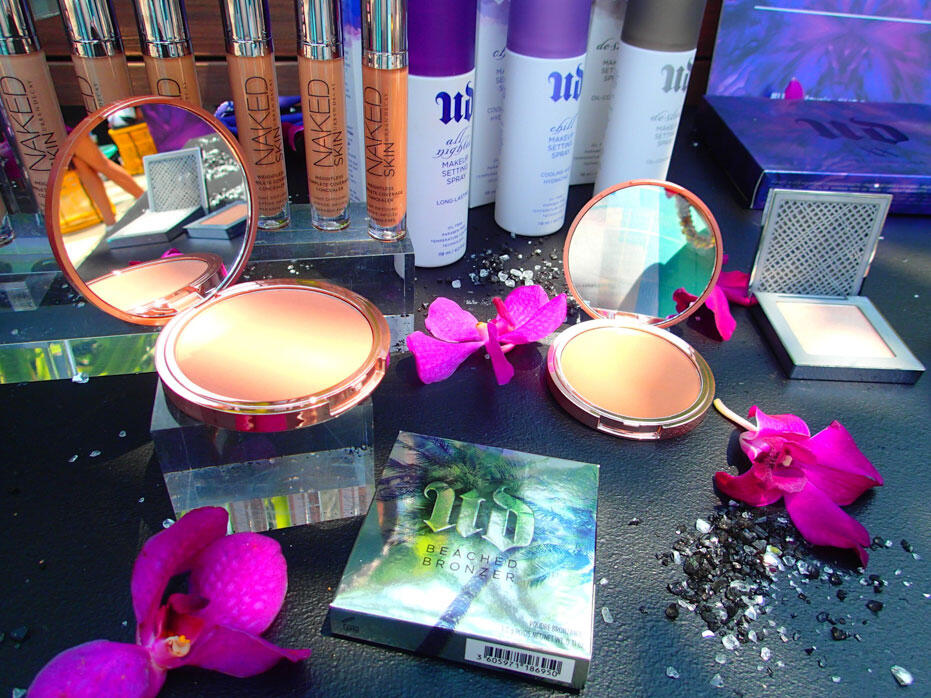 Beached Bronzer (RM 104) comes in 2 shades; sun kissed and bronze. The Beached Bronzer can either be applied dry, or wet for even longer wear. Either way, you get a foolproof, streak-free application that leaves you with a perfect glow. The innovative, versatile powder formula works great for contouring too.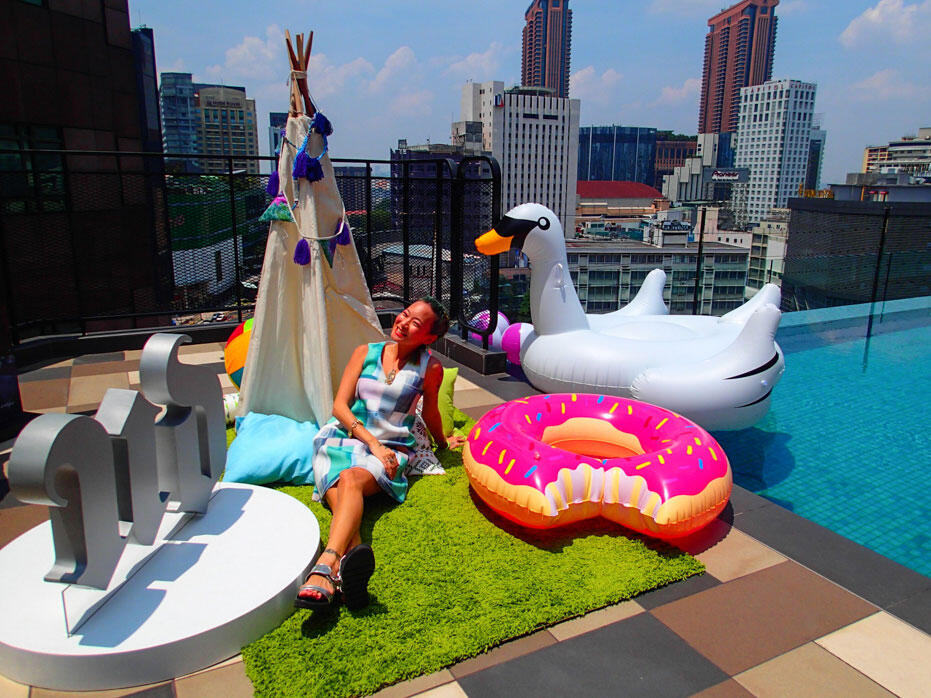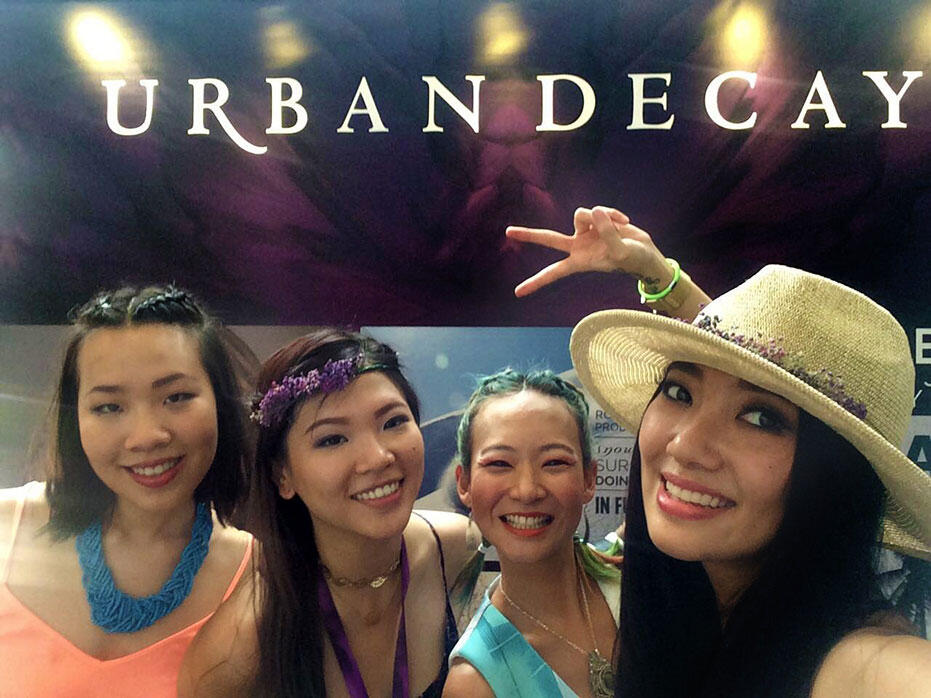 Joy, Sabrina, Joyce and Chelsia.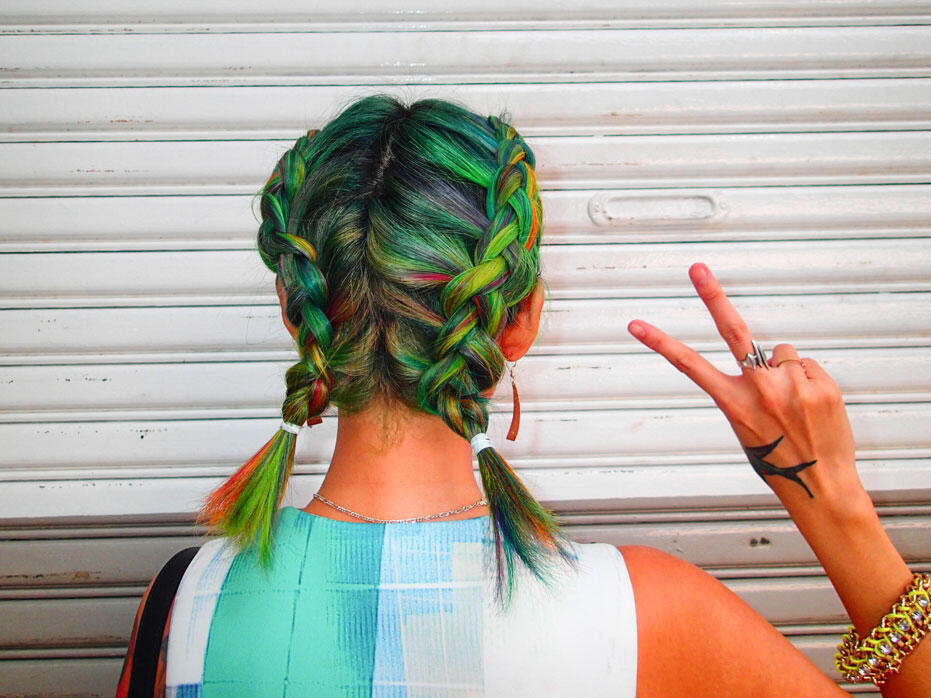 Joyce got her hair braided at the braid bar by hairstylists from Centro Hair Salon at the event. Her braids look extra nice thanks to her awesome possum hair colour.
+ + + + + + +
The Urban Decay Summer 2016 Collection will be available in Sephora and UD's flagship store from June 2016.
Urban Decay (Flagship Store)
C27, Concourse Level
Suria KLCC
241, Jalan P Ramlee
KL City Centre
50088 Kuala Lumpur
Tel: 03-2165 1188
Facebook: www.facebook.com/urbandecayMY