Thanks to GLAM for doing a personality feature of me in their magazine for the month of April! It's always a pleasant surprise when a Chinese or Malay publication chooses to interview me seeing my blog is primarily in English, so squeak-a-squeak-squeak i feel honoured!
Styled by Suzie Adnan,
Shot by Bibo Aswan,
Make up by Sheng Saw.
And of course, story by Azza Farhana aka Hanna.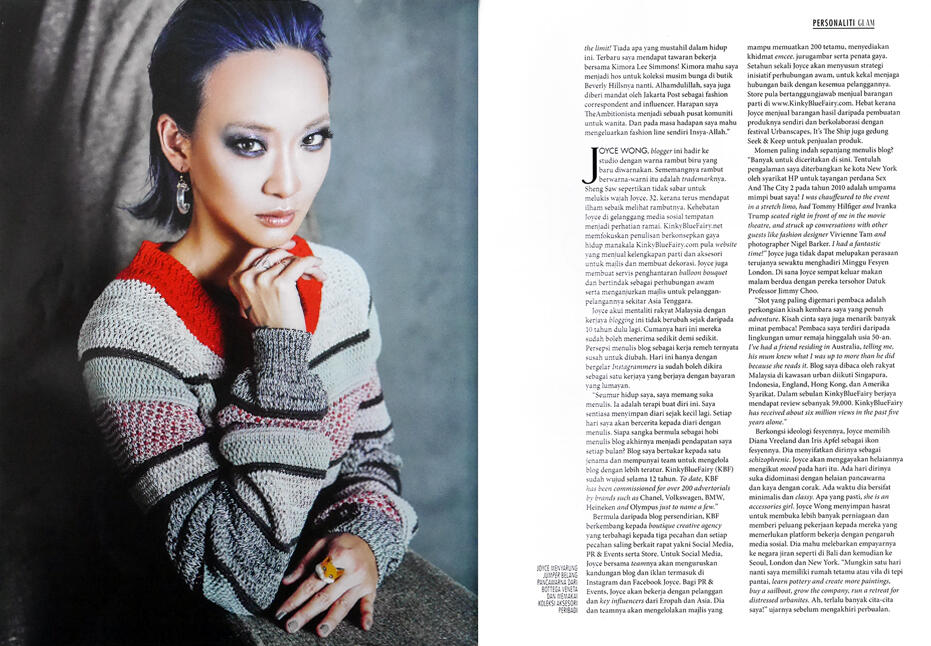 The mag had their #GlamandGlamLelakiFashionParty last week at Makespace in Quill City Mall, yet another new mall i've never stepped foot in.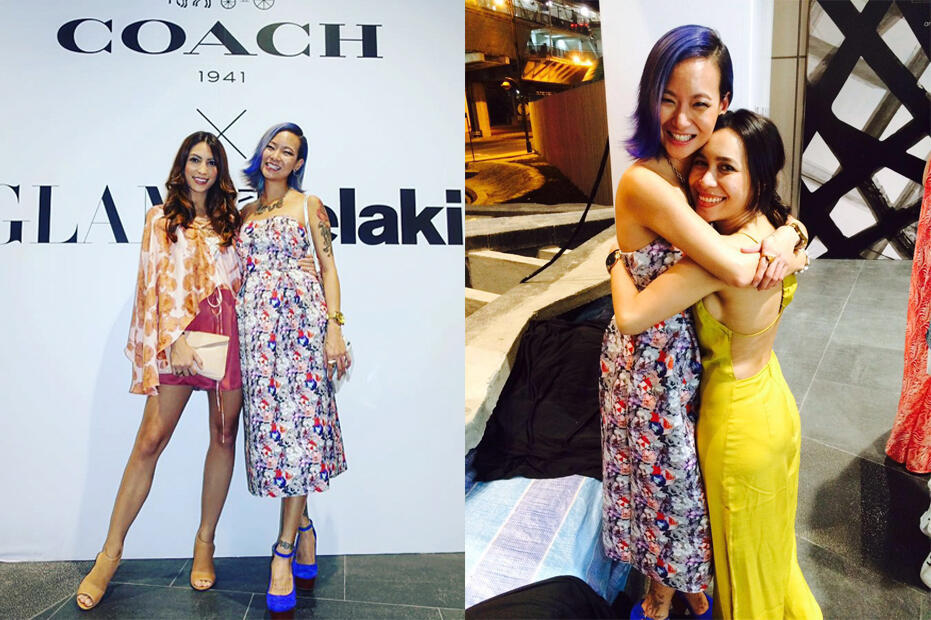 When i walked into the mirrored salon, i saw Patty focusing on her phone and put my face right into hers to say hi. One of the ladies asked me what i wanted to drink and I succumbed to a coffee at 7pm (usually against my caffeine intake rules) 'cos i was soooo tired i felt like passing out. I kept on thinking about my soft comfortable bed at home :p
Kay was assigned to style my hair that day, and asked what i wanted.
My usual retort is: Do whatever you want, i'm wearing this.
I always give them the freedom cos this is their job and they're artists and they work best when given veto styling power (if they're good la, i'm not gonna let just anyone do that!). Kay suggested flicking my ends out, and i brightly said, "Sure!" cos i haven't had that done before and anything new sounds good to me.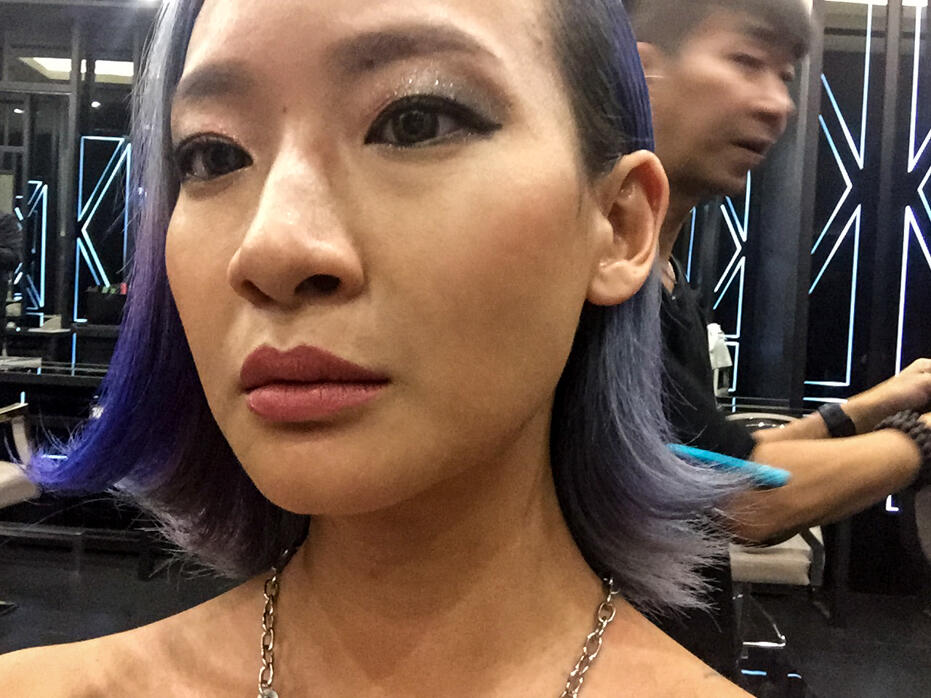 Make up by Dennis at Shu Uemura Mid Valley,
and hair styled by Kay at Centro Hair Salon.
Patty was done about the same time as me, and suggested grabbing a Japanese dinner before heading for the GLAM event, which proved to be wise.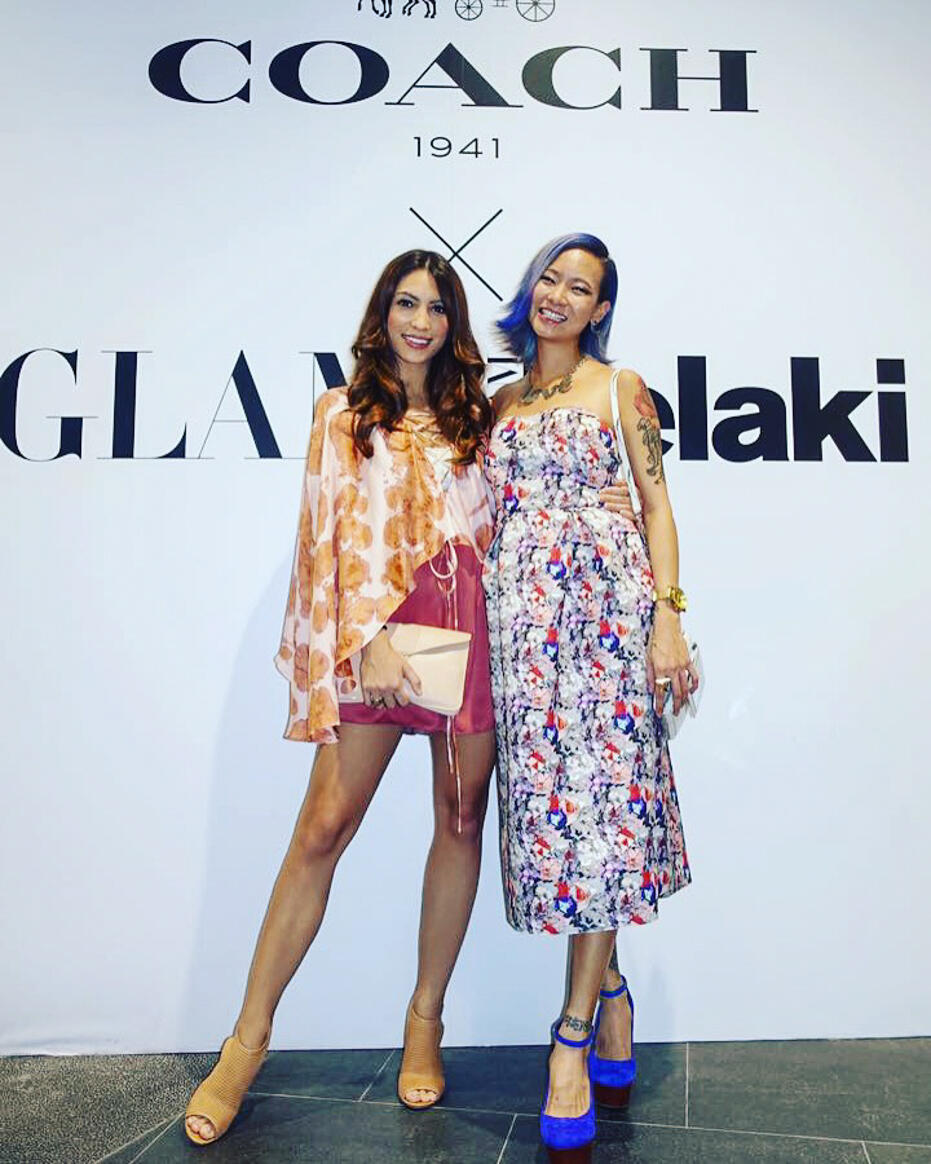 Patty & i.
My dress is from Love, Bonito!
I really should have thought of taking a better shot of it, was so distracted talking to people.
Patty is wearing Fern, i thought it was quite fairy-like!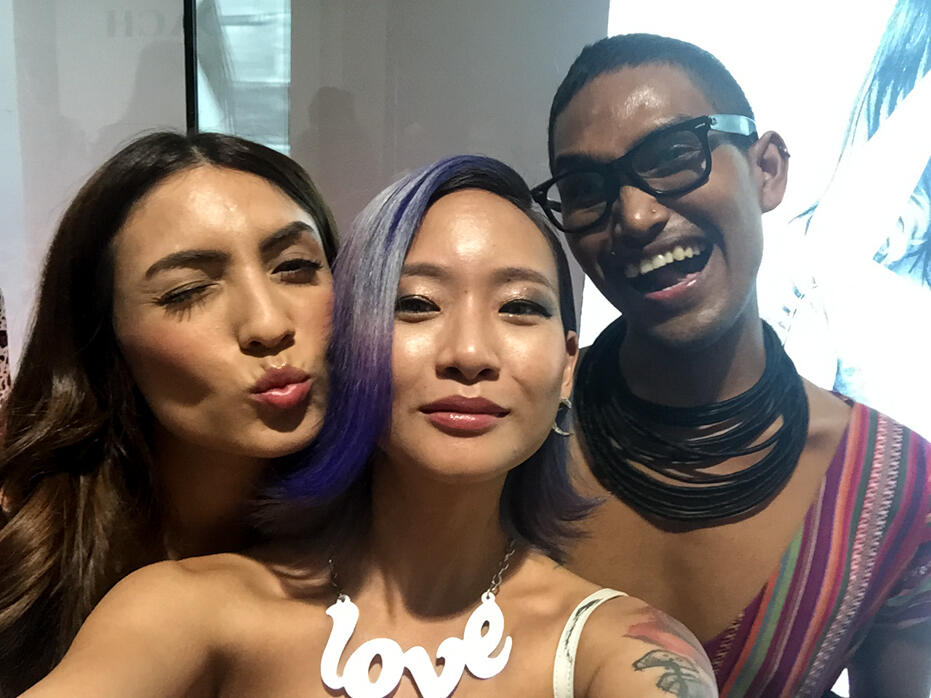 Us with Harry, GLAM Fashion & Lifestyle Writer.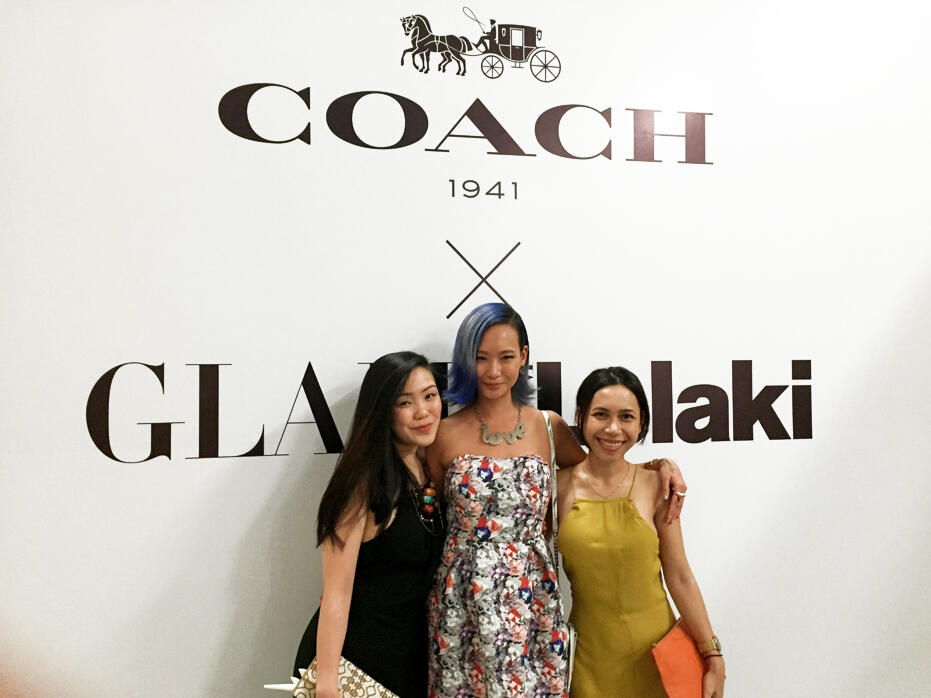 April is back from London! April, me, Baby
They're both so inseparable even their clothing choice for the event is the same, from Hana Tajima x Uniqlo. ? Not jealous guys, not feeling anything at all. ?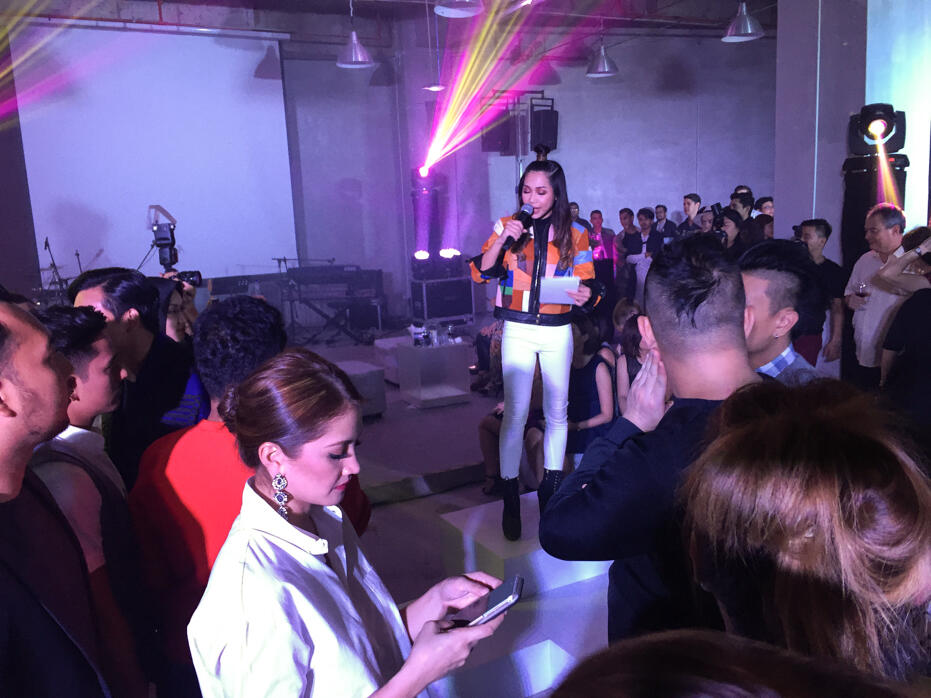 Hunny Madu emceed and she's so vocally energetic. The few times she's sent me a voicenote, i got a small shock every time cos suddenly all this ENERGY fills up the space around me.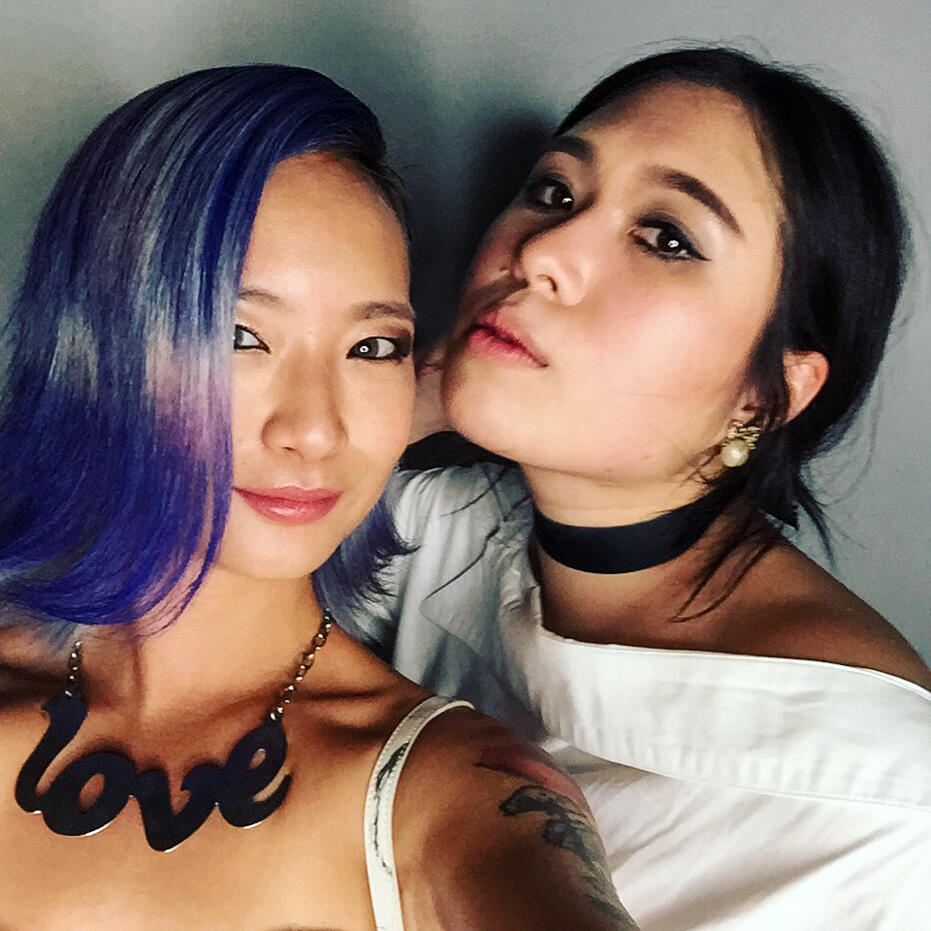 Always happy to play with Amy!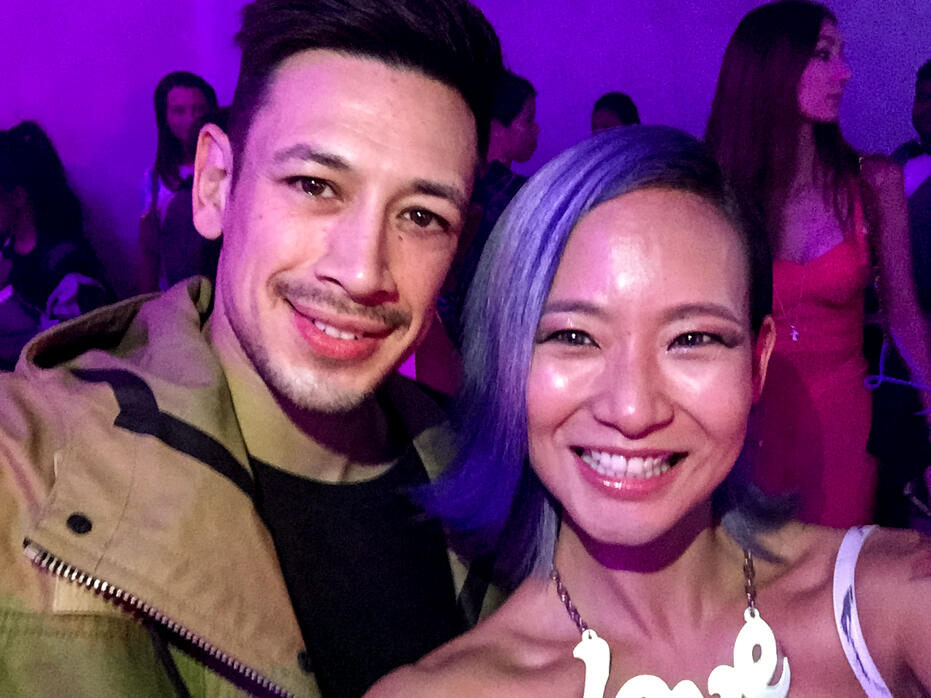 If i ever had to hire a bodyguard friend, Peter would be in my Top 5. He looks like he could kick anyone's butt.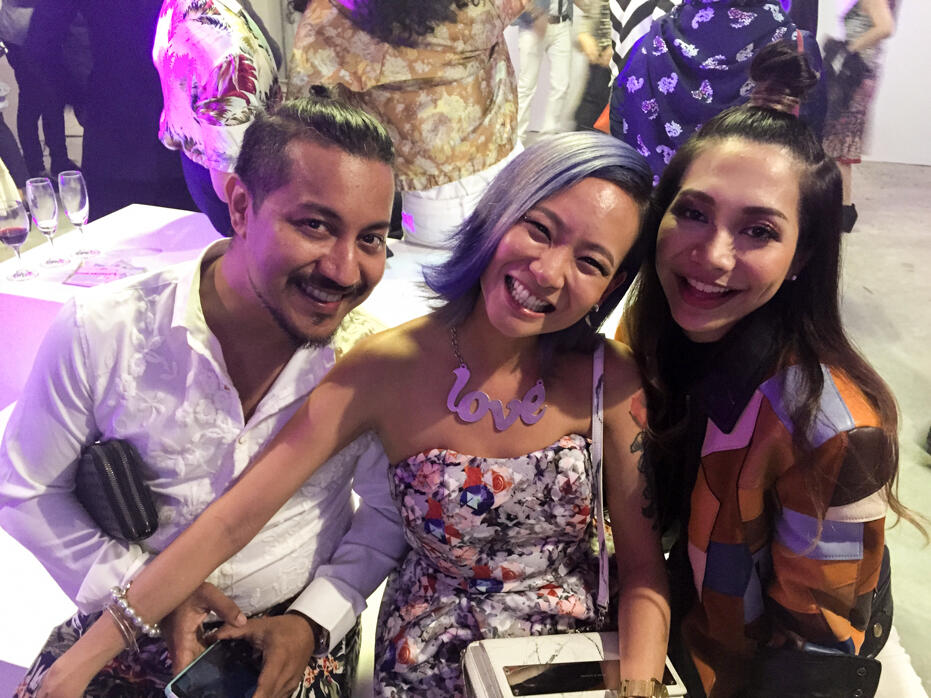 Johan, me and Hunny
I was actually just sitting down there to rest then this photographer came over and took a pic of us, so i took the opp to get one too.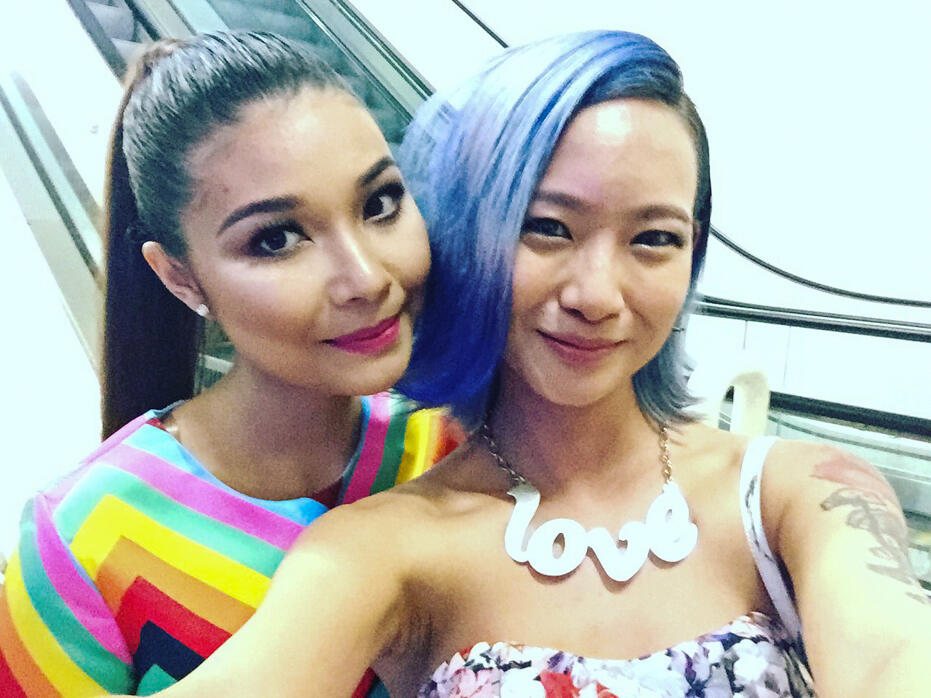 Nina's dress was a rainbow that day! I LOVED IT!
She said it was a last minute buy in Bangsar and i thought damn, i gotta start walking around more.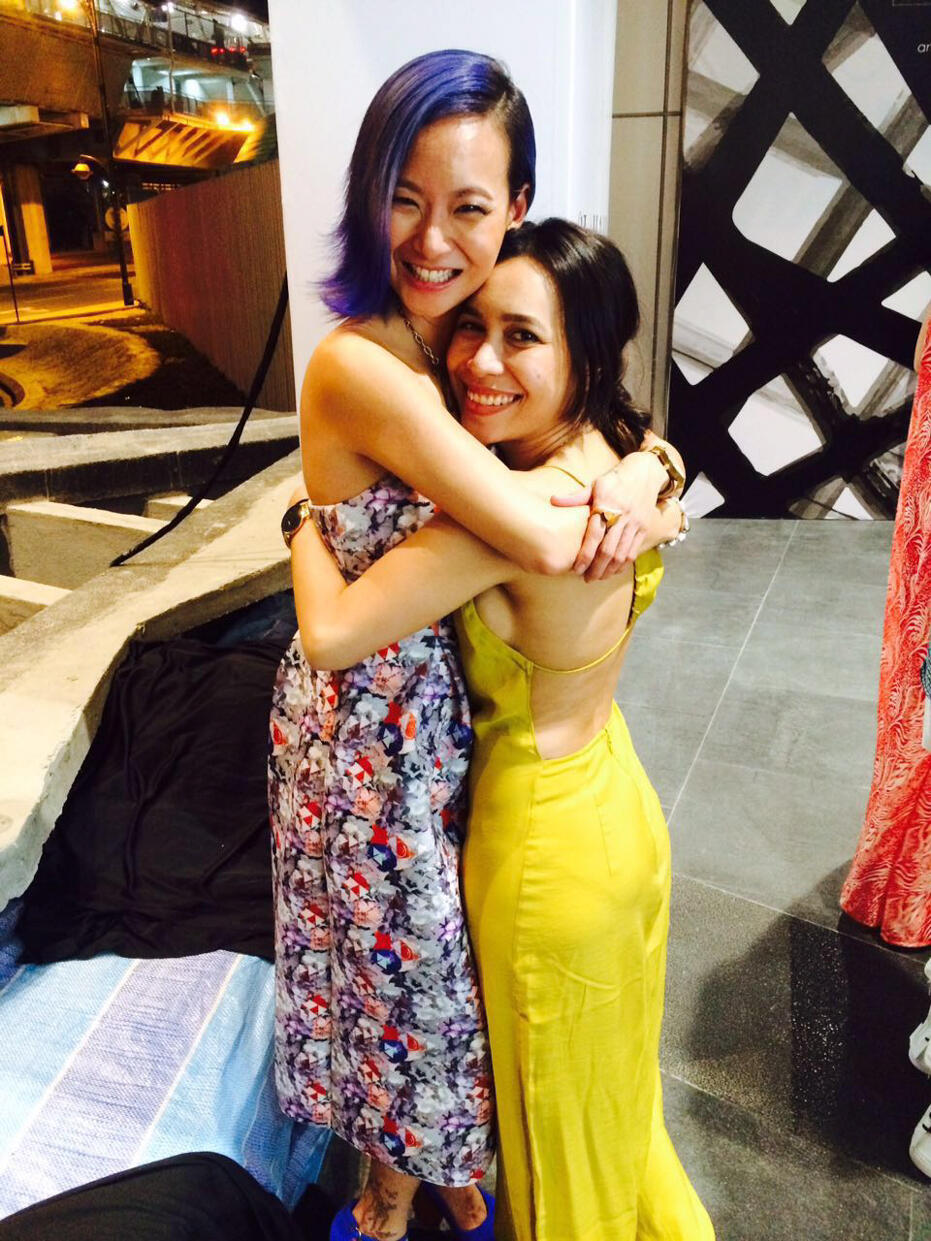 Baby and i! Baby is single btw. Very single.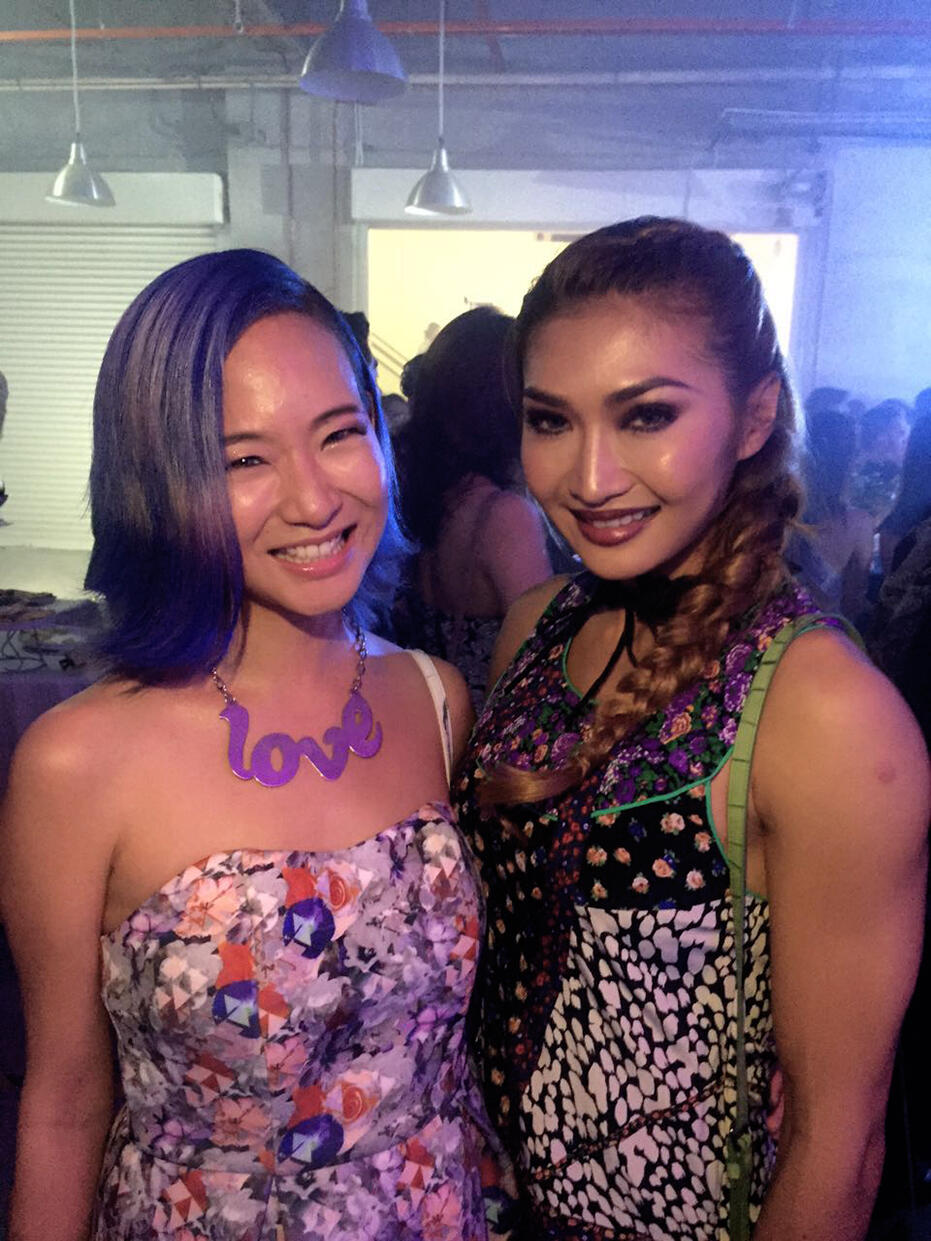 Nana is so fit, i'm in absolute arm, abs, and body part everything envy.
I didn't take many pictures that night cos despite been about 300 people filling that warehouse-looking area, i didn't bring my camera (bad blogger). And… i ended up being one of the last to leave! From thinking of just showing face for an hour plus and leave at 9:30pm, i went on to Red Room @ Zouk with Amira and a bunch, and finally went home at 2am -_-
The mag did a lil blogpost on their party *here*
Website: glam.my
FB: facebook.com/GLAMMalaysia