*written by Rachel and Andrew*
[Andrew]
It's been awhile since I attended events or wrote about anything for KinkyBlueFairy. It's been a crazy month for me. I have lots of stuff to rush before Chinese New Year.
Rachel: "Hey, did you read the e-mail? Do you want to go for a food tasting on Thursday?"
Andrew: "Depends, but most probably I can't. I'm stuck with work."
… I ended up making time for it. LOL.
The Uber driver dropped us off at Hock Choon Supermarket. At first we thought we were in the wrong place because we weren't familiar with the area… until we found this little sign.
[Rachel]
This was my first bonding time out of the office with Andrew! I'm very glad he came along because his photography skills are indeed very professional. The visuals in this post will be pretty. Yay!
Our trip to Katie's Stove at Hock Choon felt like such an adventure *cue Dora The Explorer theme song* because the only significant landmarks that we saw were Victoria Station on our left and the supermarket on our right.
Andrew came up with the brightest idea to walk further down the road until we saw this little yellow sign. Good job, Sensei Andrew! As I'm recalling our visit, we didn't seem like the brightest souls, honestly. Haha.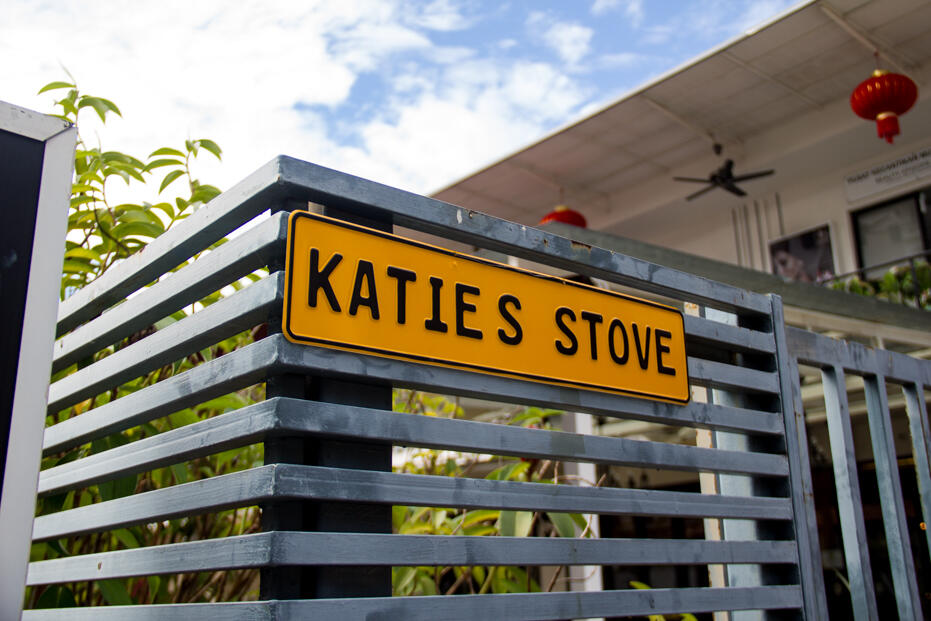 Us upon arriving at their gates: "I think it's here. The chandeliers at their al-fresco area look the same as their pictures."
Katie's Stove is the brain-child of Ezry, who is half-Johorean. His appreciation for Johorean delicacies grew when he met his wife, Nadrah, leading to her family introducing and sharing their love for Johorean food with him.
His mother-in-law is none other than Khatijah Ahmad or better known as Khaty, the owner of a veteran catering company called Katie Kitchen that specialises in Johorean recipes as well!
Living by their motto, "Kita buat dia, bukan dia buat kita" (we are the ones to set the rules, not the recipes nor the guides), the family revamped the traditional recipes to create a memorable dining experience for their patrons.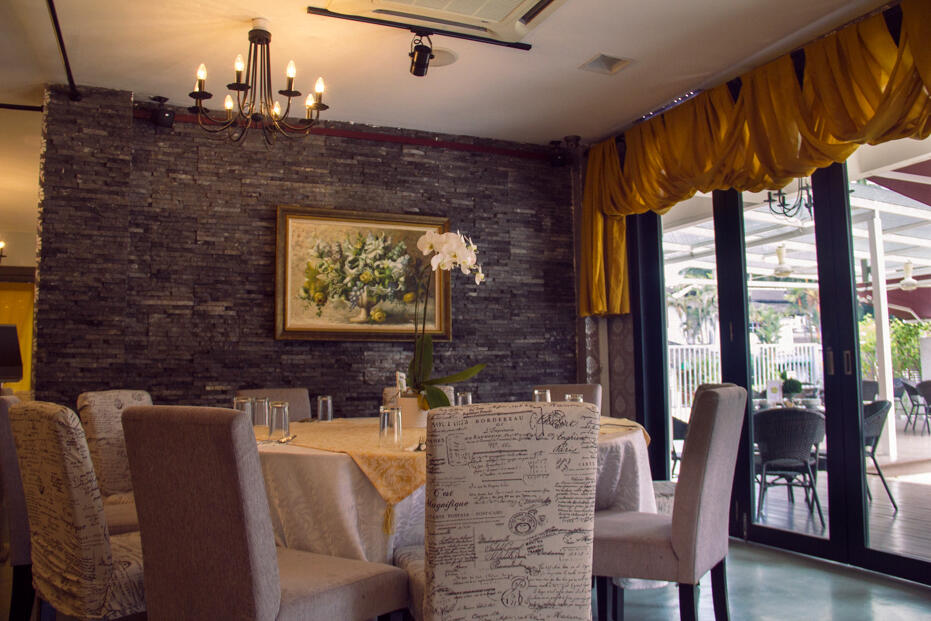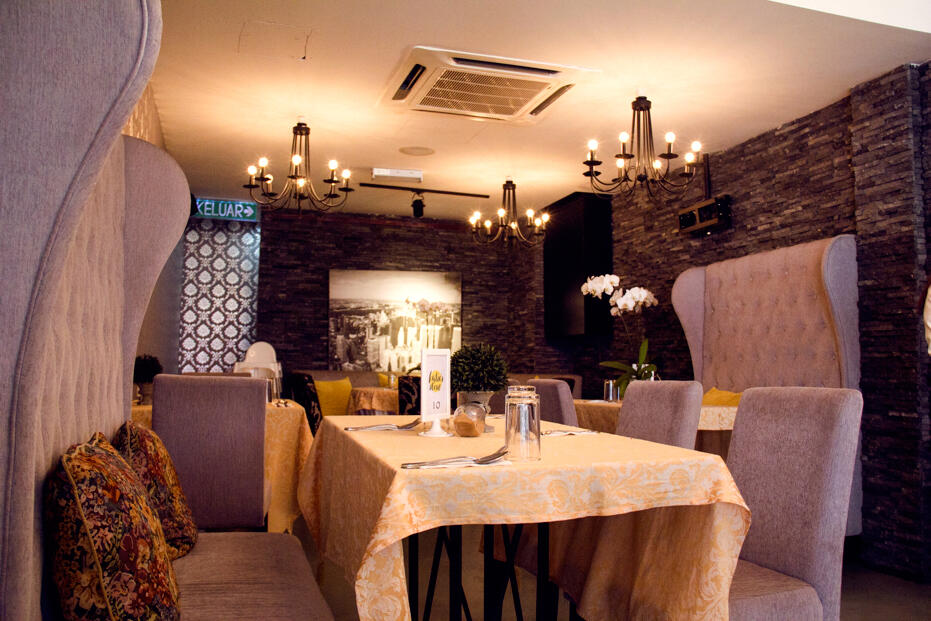 As soon as we stepped in, we simply fell in love with the interior. The choice of colours and furnishings gave off an air of luxury. A perfect spot to have dates!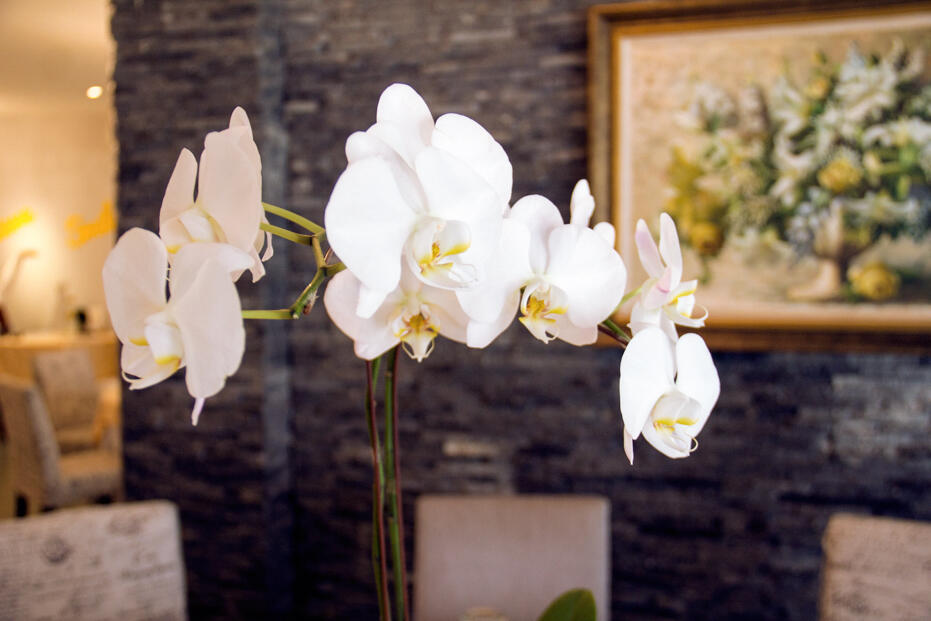 You will notice they use orchids as part of their decor.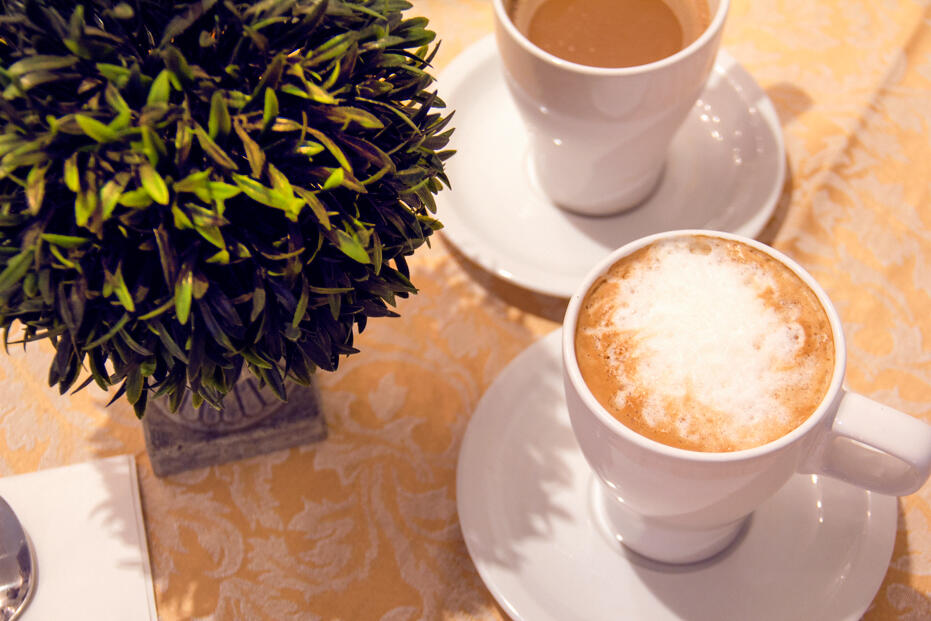 I had their Kopi Pak Belalang (RM3.50), kampung-style white coffee. Arabica beans mixed with cocoa powder, Nigella Sativa, Acai berry, and Maqui berry.
A little different from the usual white coffee I have every morning. Theirs was a tad sweeter with a stronger caffeine aroma. It was the perfect wake-me-up for a hot afternoon.
Andrew played it safe by having a latte (RM 7.90).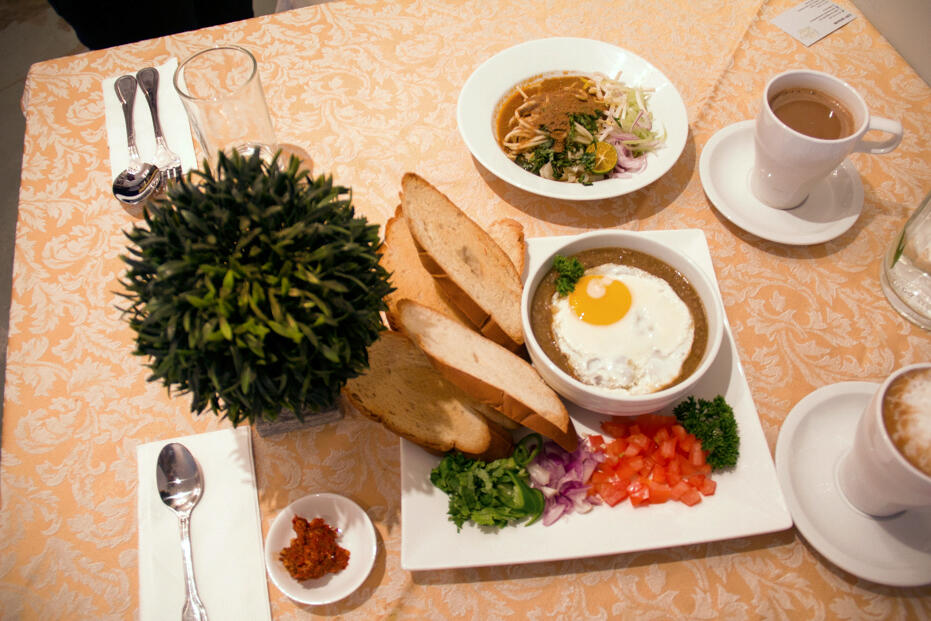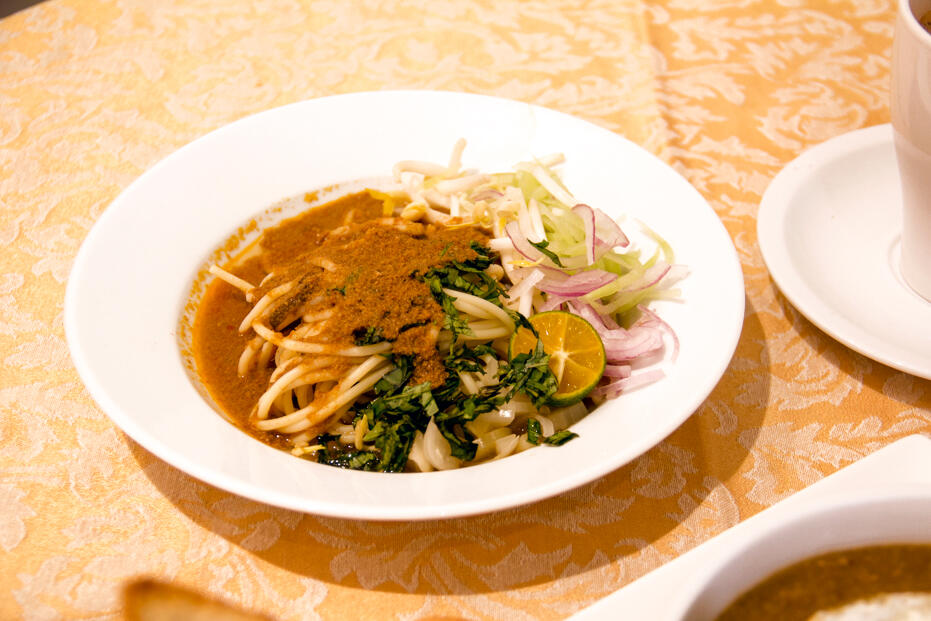 Katie's Kitchen Authentic Johorean Laksa (RM15.90) – spaghetti garnished with pickles and salad, topped with rich "ikan parang" (wolf herring) and coconut milk.
I was half way devouring the dish before Ezry came up to me and said, "Oh, I forgot to tell you. This dish is best eaten with hands!"
Me: OMG! I'm so sorry! I didn't know!
My tolerance for anything spicy is close to zero. This bowl of laksa was anything but that. It had just the right amount of spice and sourness. I recommend it to everyone out there who loves laksa but can't tolerate any form of spiciness.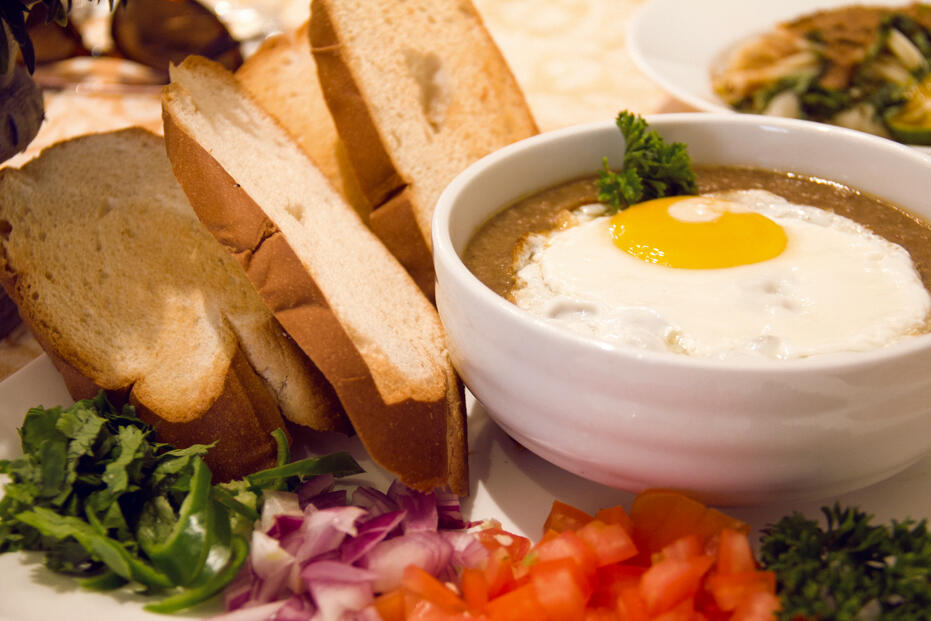 Kacang Phool (RM9.90) – gravy mix of Foul Medames beans and spices served with bread, egg and garnished vegetables.
This dish was AH-MAZING! I think amazing is an understatement. Andrew and I really, really loved this! We would totally go back to have this every Sunday. Yes, this dish is only available on Sundays on from 8.30AM to 11AM. Totally worth sacrificing your sleep for!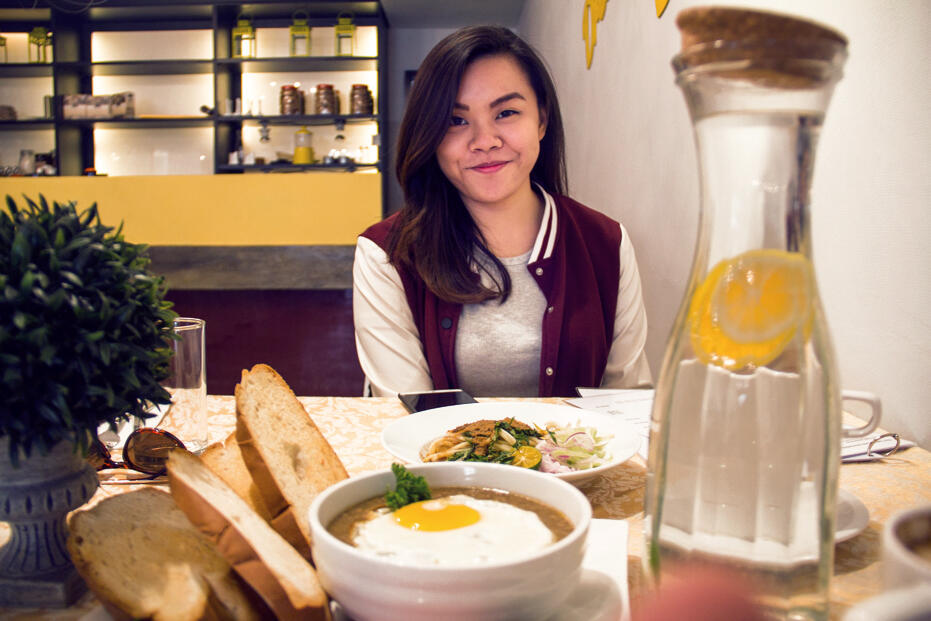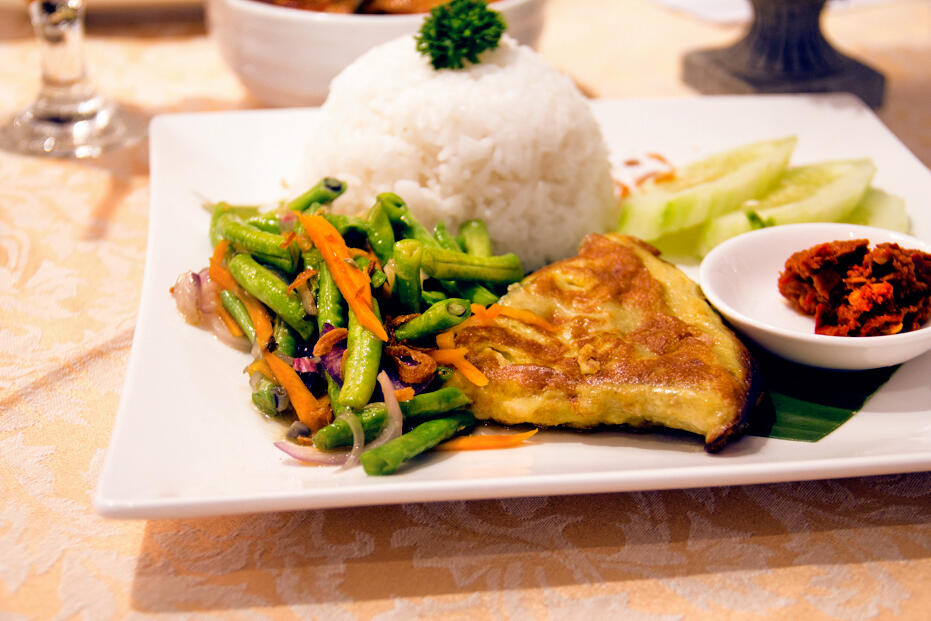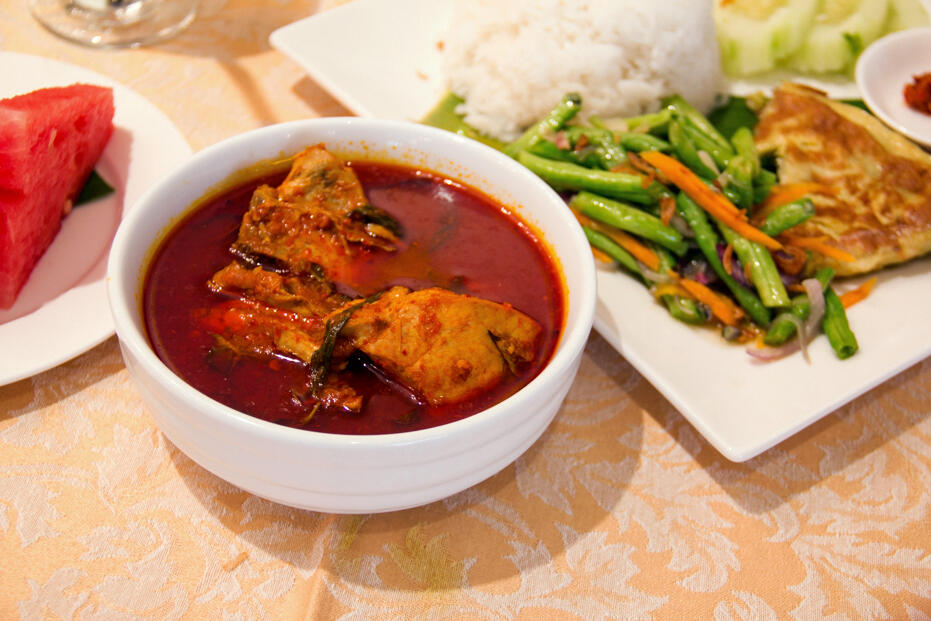 They change up their daily specials (RM 15.90) everyday. On the day we visited, it was rice with ayam daun kesom  . After taking the first bite, Andrew told me it wasn't spicy at all but he LIED. Too hot for me to handle, alright.
He happily had my portion and enjoyed the dish on his own.
The dish was good. It's the kind of curry that will leave you craving for more. It is a bit spicy and it goes well with rice. The chicken is tender and juicy.
The lunch set came with a refreshing glass of juice and some fruits to top off an appetizing meal.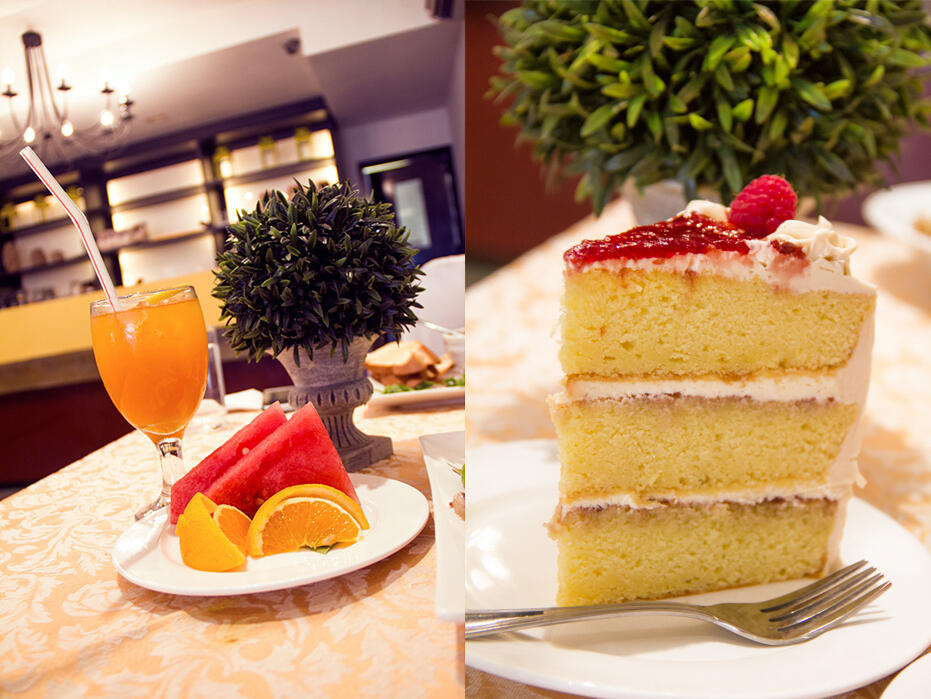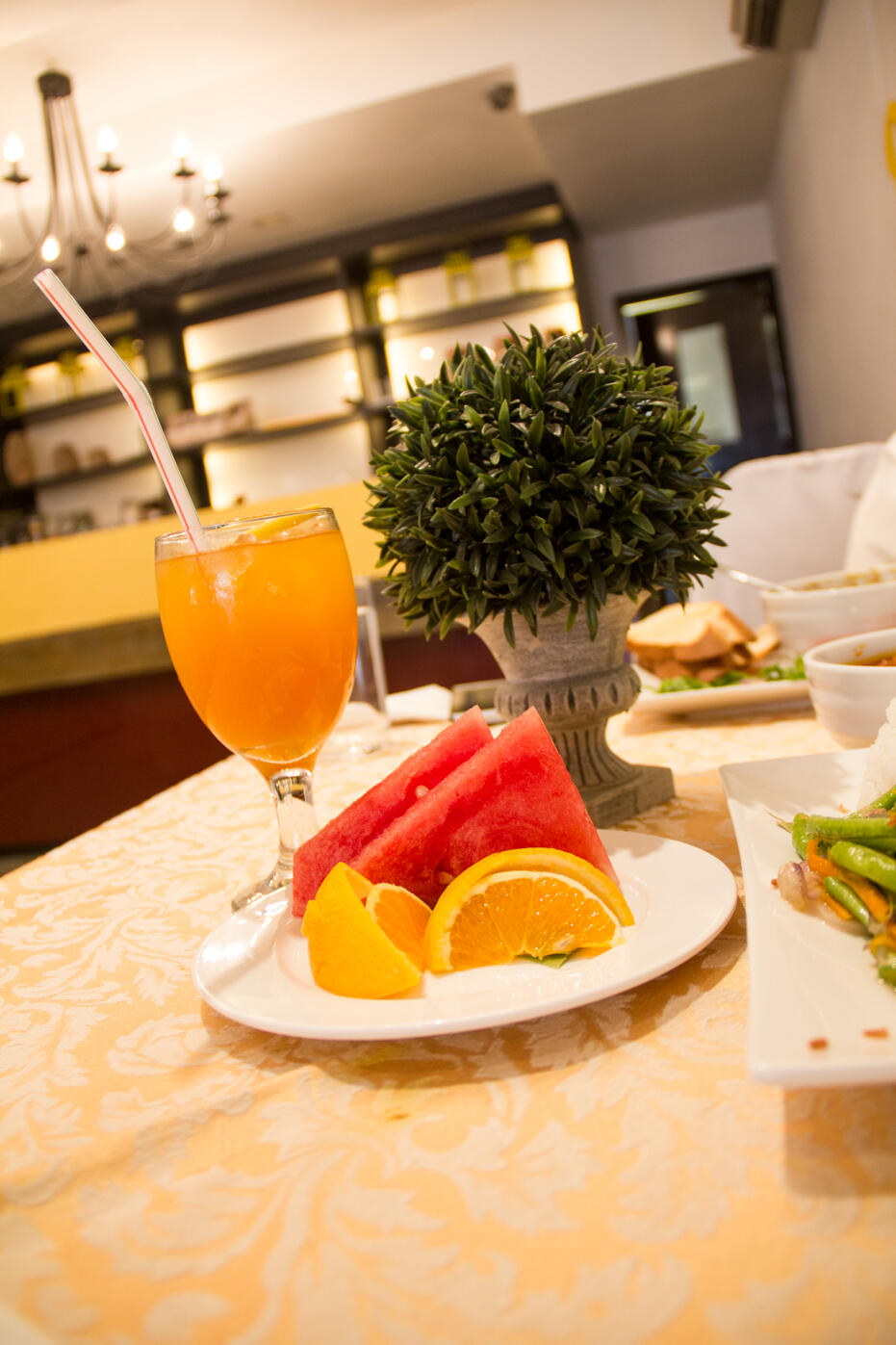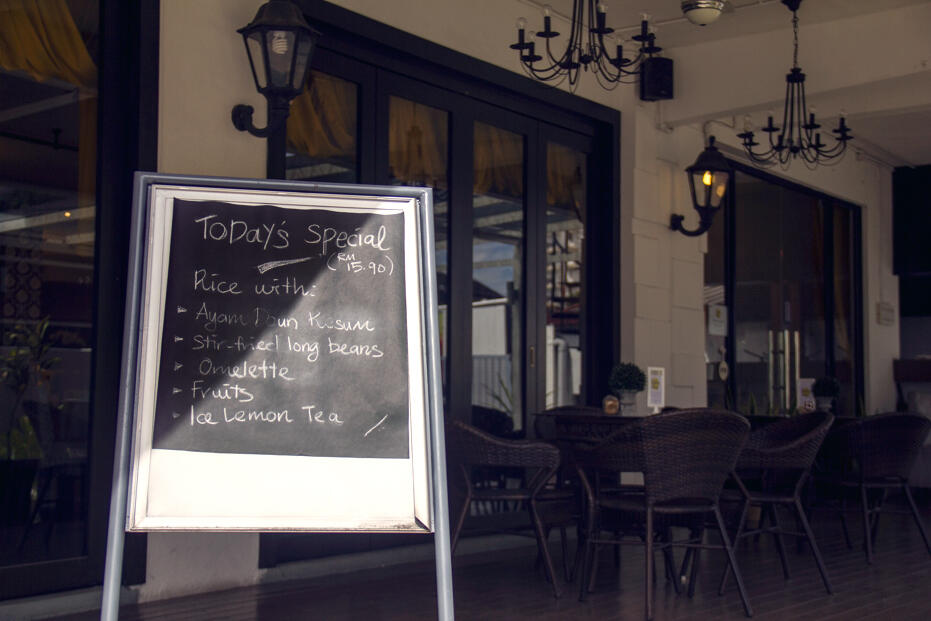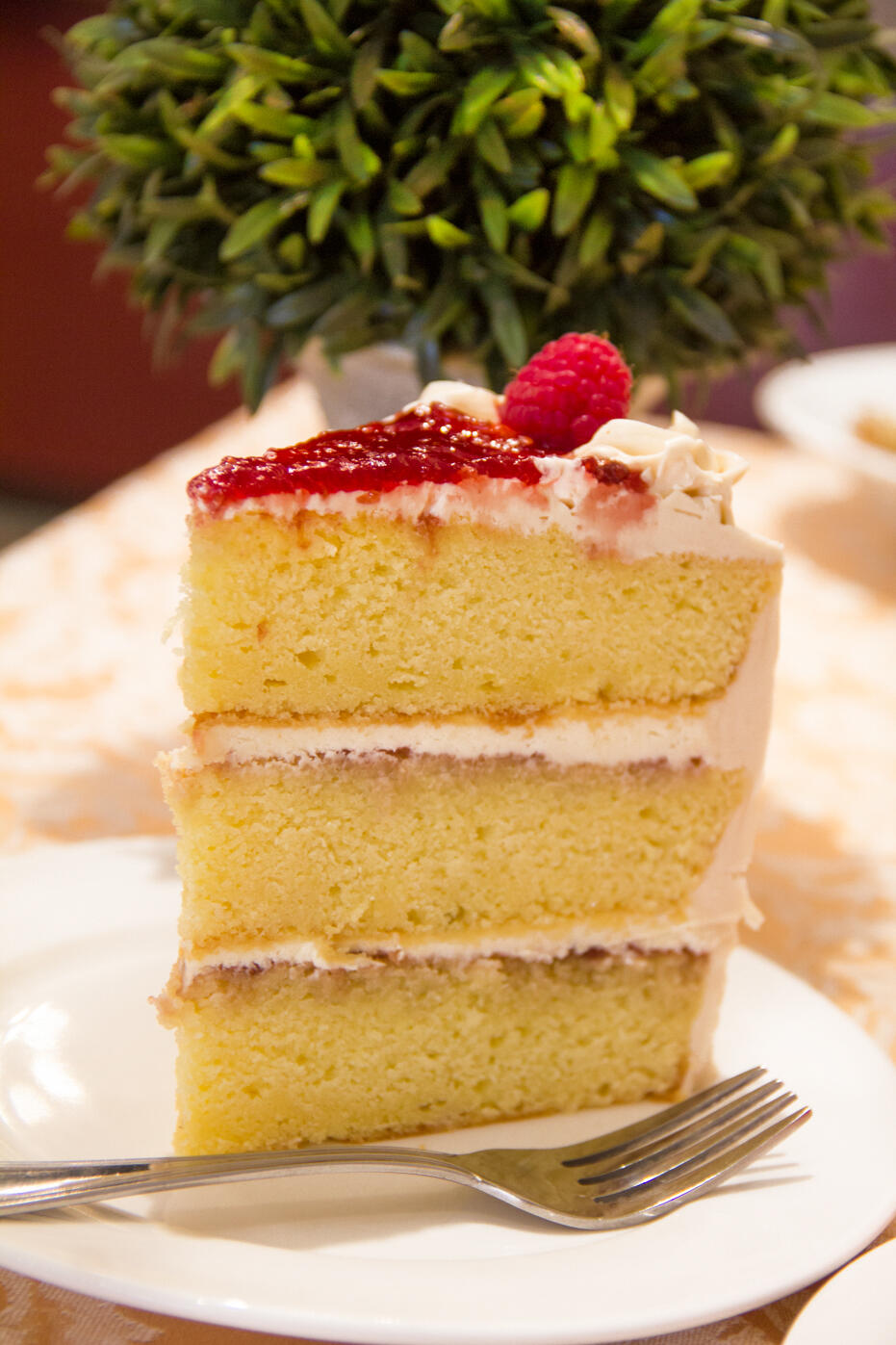 Lemon Raspberry cake (12.90). It was heavenly! The lemon and raspberry surprisingly went well together, it was not too sweet and the scent of the berry will stay in your mouth for quite some time. The cake is best with a pot of hot tea.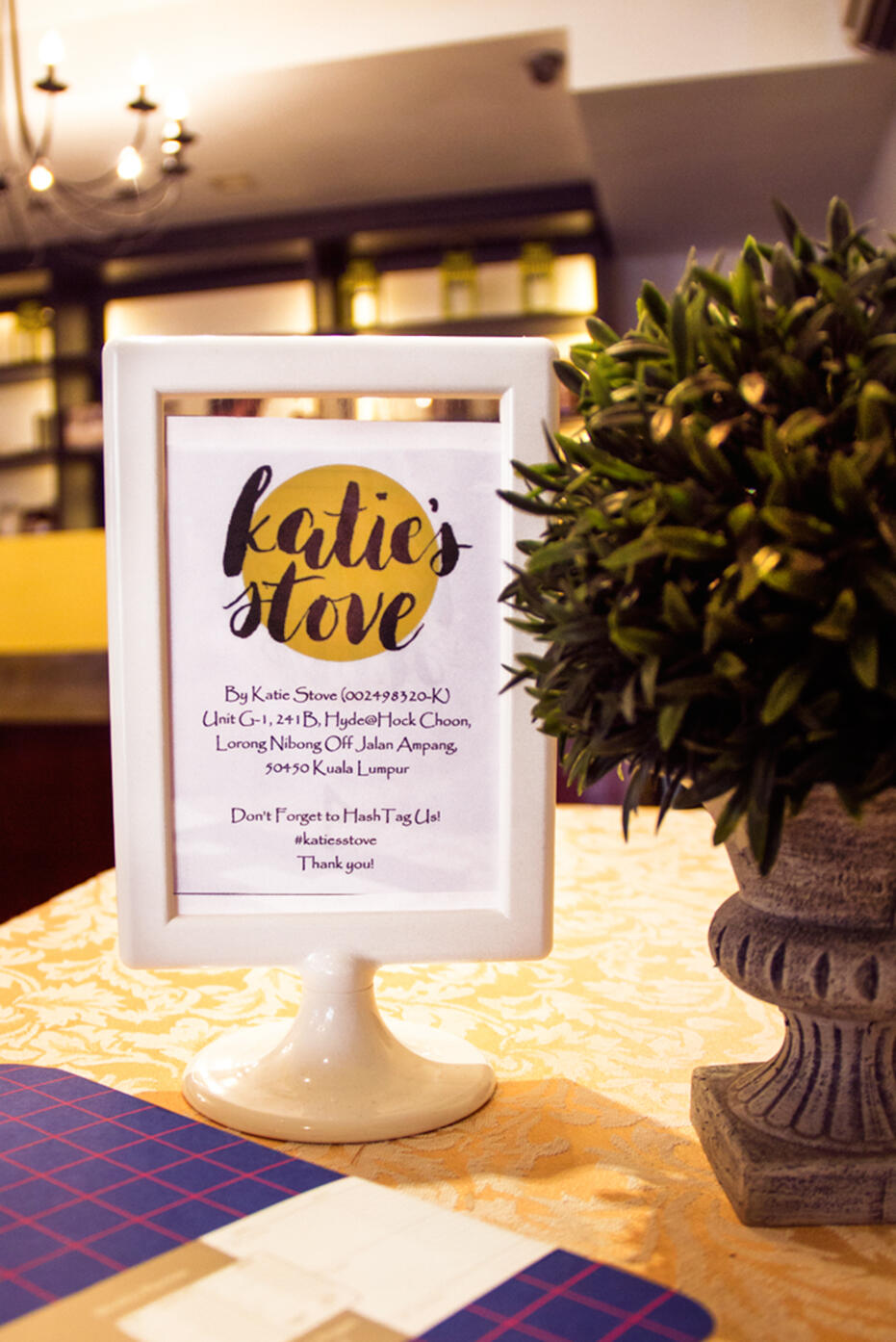 Ezry and I!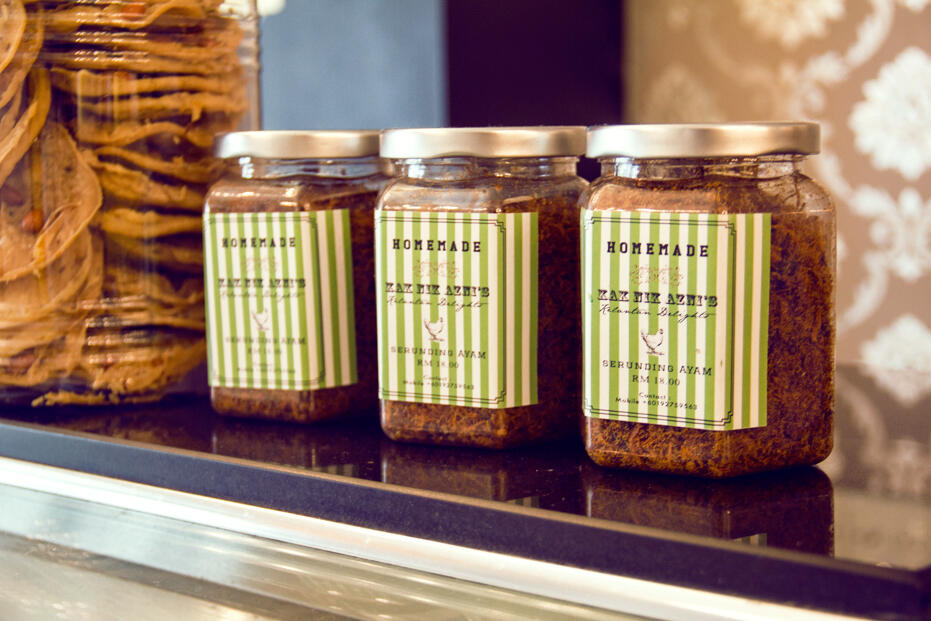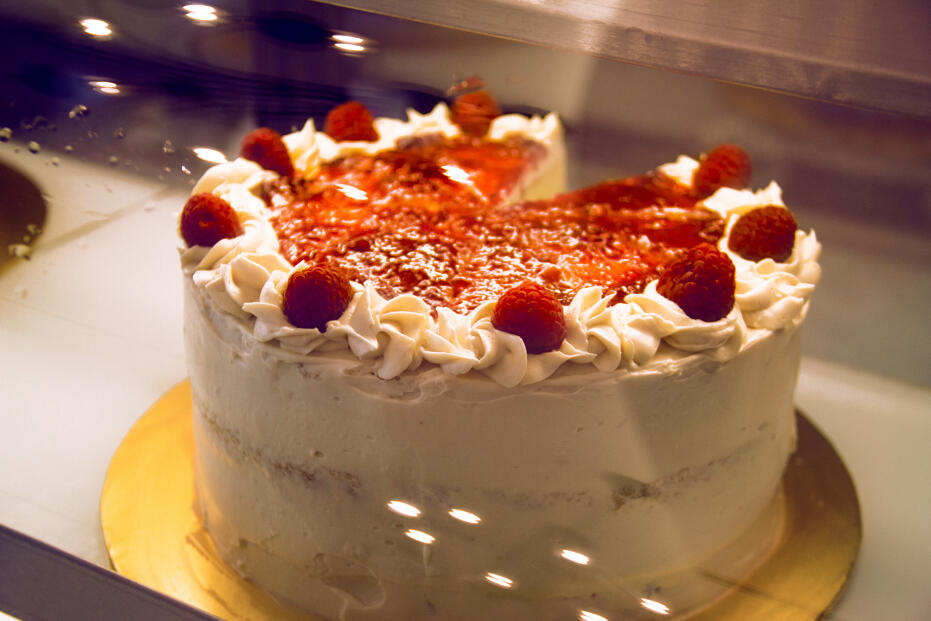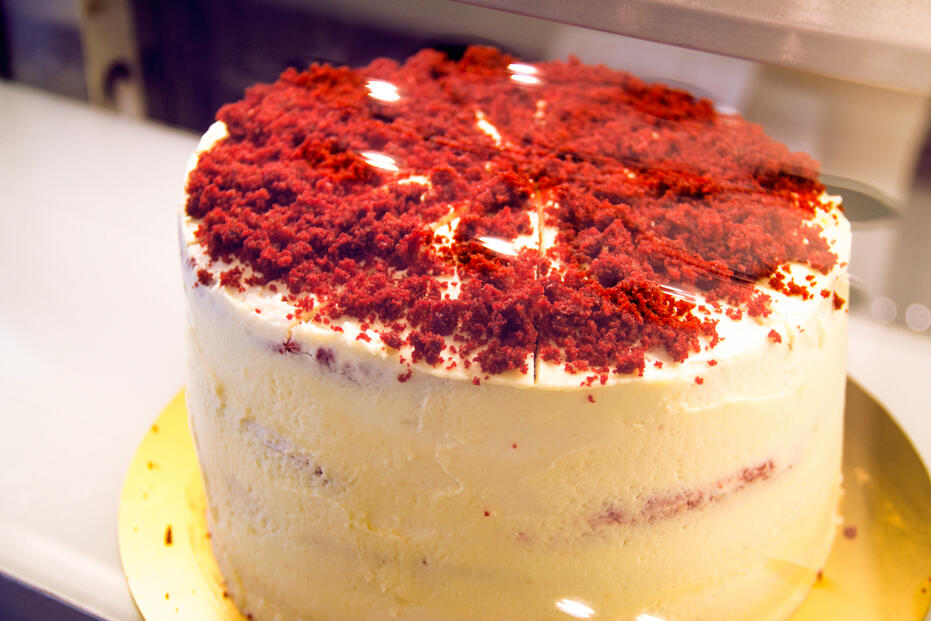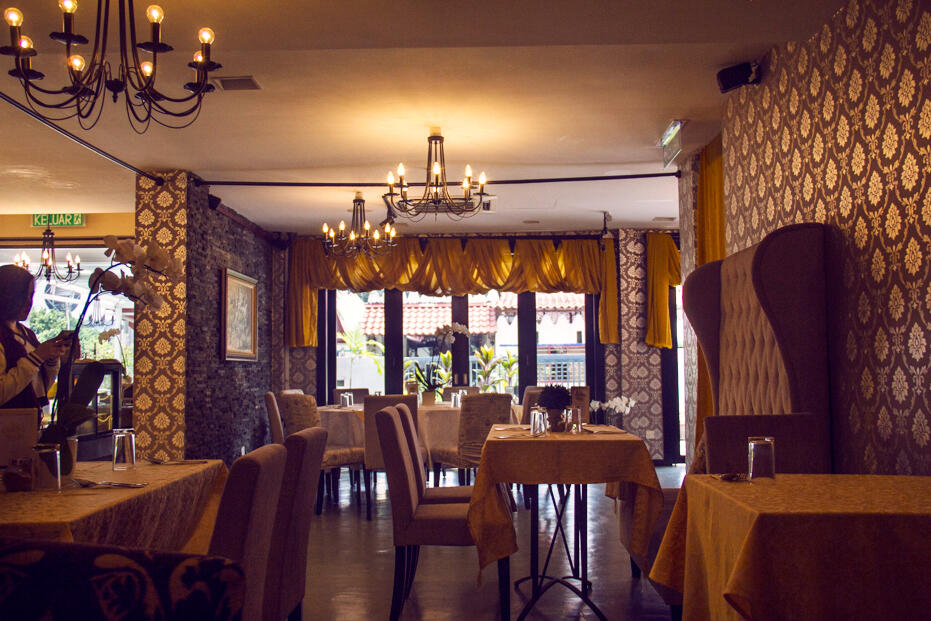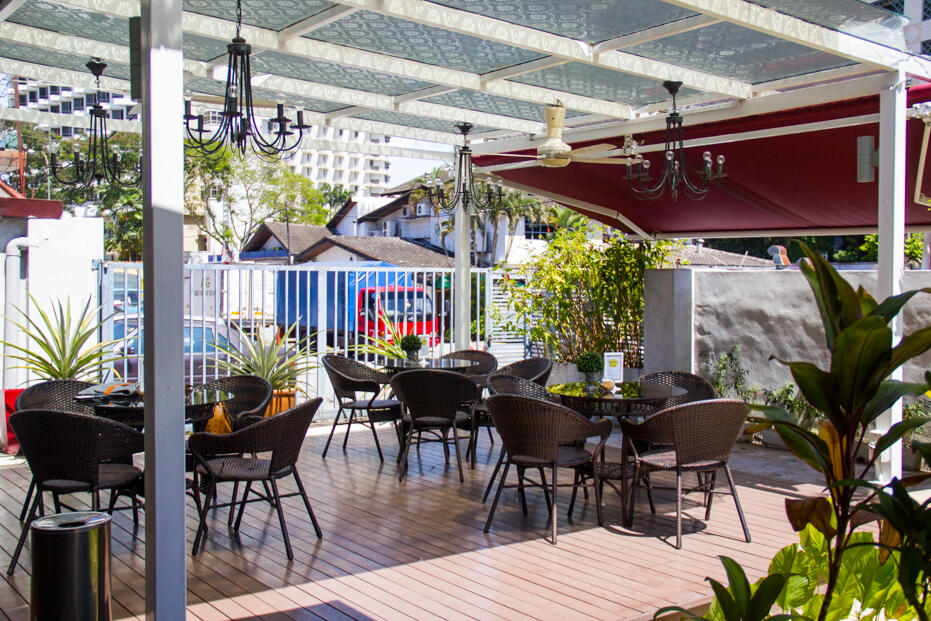 Thanks for having us and for your utmost hospitality!
+ + + + + + + + + + +
Katie's Stove
Unit G-1, 241B
Hyde @ Hock Choon
Lorong Nibong Off Jalan Ampang
Tel: 012-912 1691
Facebook: www.facebook.com/KatiesStove
Instagram: @katies.stove