There are so many things one can be in life.
When i think about it, there are so many roles i play which simply cannot be defined by one simple word (unless you're willing to accept Fairy).
As a child being asked in school what they wanted to be when they grew up, i consistently answered 'pramugari' (stewardess) cos at the time, it was the only role i could think of that was associated with beauty, glamour and travel. Back then the role of stewardess was way more exciting, and there was no internet for me to discover what other POSSIBILITIES existed. (Can you imagine? There was a time when the internet didn't yet EXIST. Wow i sound old saying that.)
Throughout the past 16 years of work experience (i started odd jobs when i was 16), i tried all sorts of roles and unconsciously carried out a process of elimination to grope my way towards what i would deem the best career i could have.
I was a make up promoter, events usherer, graphic designer, photographer, writer, managing editor, marketing exec, digital strategist, copywriter, emcee, i tried all sorts of jobs that came my way!
The mostly unlikely role that i came to play occasionally was model.
I never felt i was model material, i mean, i still don't think i am!
For one, i'm fairy short.
Another thing is, i felt really awkward in front of the camera.
I didn't know where to place my limbs, and what's my good side.
I just happened to start being asked to model for interviews (cos of the blog) years ago and got thrusted into having to model.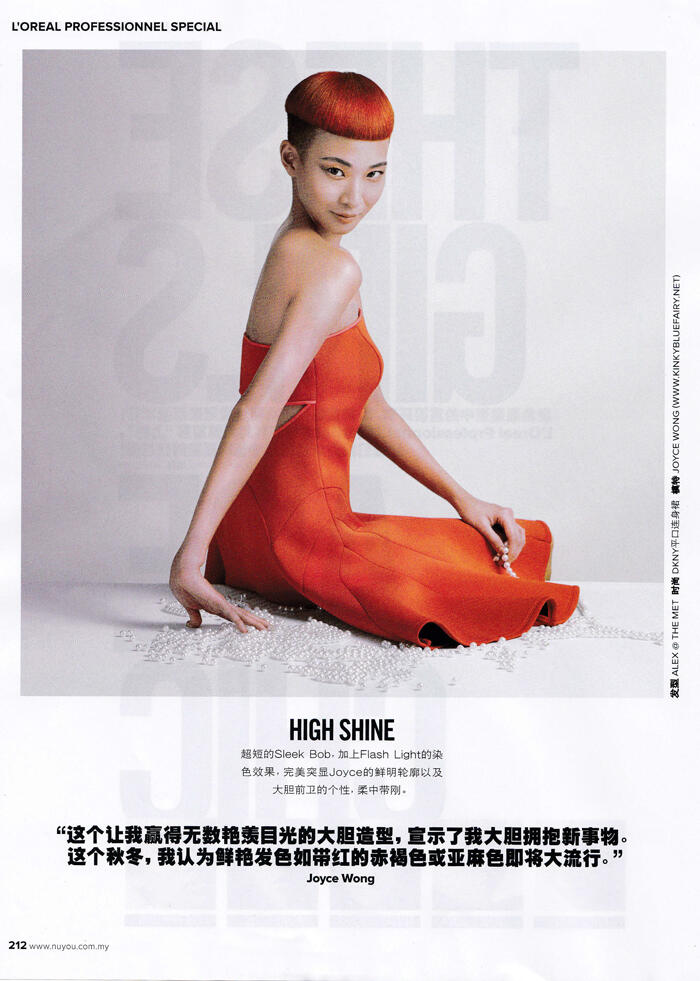 Shot for a L'Oreal feature in NUYOU magazine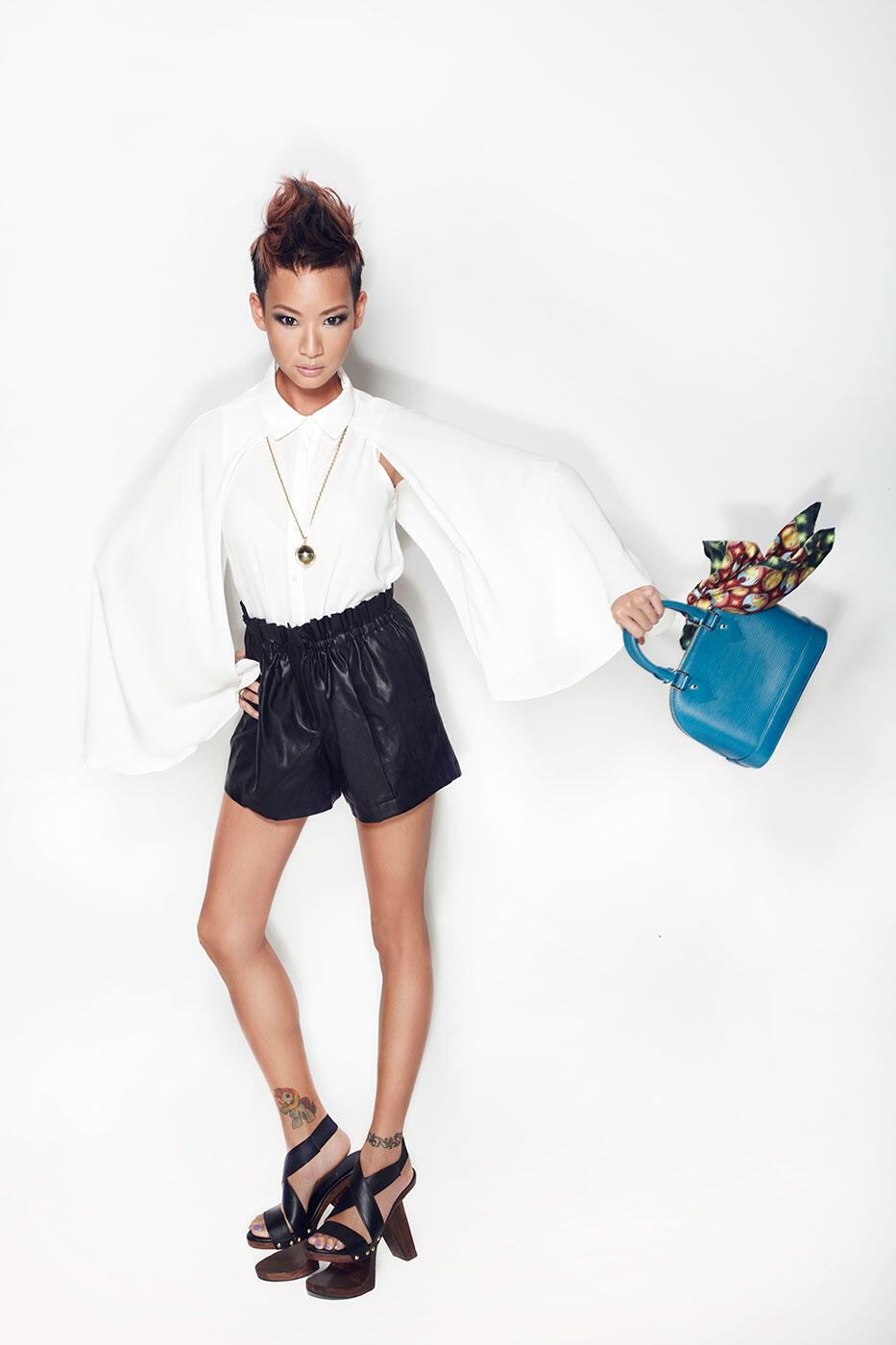 Shot by Marcus of Lensworks Studios for a Louis Vuitton travel feature in Style mag
After posing for dozens of photoshoots; i got less awkward, learnt some lessons, and even tried to challenge myself to pose as good as possible so i could be done and out of the studio quickly.
Some tips i would tell people who are afraid of the camera:
1) Keep making small movements
I learnt this from watching more experienced models/personalities at shoots. They constantly made tiny changes to the angles of their body / face and placement of limbs. It helps everyone on set so much cos there are more different types of shots to choose from.
2) Lengthen lengthen lengthen!
Be conscious of your neck, fingertips, feet, and where legs and arms are angling toward. Making yourself look as long and tall as possible is imperative!
3) Confidence is key
It's like the camera just KNOWS. If i'm not feeling my best for the day, my facial expressions just wouldn't go towards the direction i'm asked of and it'll suck. *I* will suck and then feel even worse after. It's so important to have some real faith in oneself and abilities till you hack it. It's about accepting you're going out of your comfort zone while being scrutinized, believing the camera LOVES you, and playing the role you are given that day.
4) If you don't have confidence, then make believe 
I know it's hard for some people to be confident in front of the camera. They'd say 'oh it's so easy for you, you do it all the time'. Hey, i had to fake it till i made it! I'd play pretend in my head on this persona that i momentarily am while the shots are being taken. Practise the power of your imagination!
5) Being positive
While having make up done, i usually take that time to visualise how AMAZING the shoot is gonna be and how much FUN i'm gonna have with it. You can fake confidence, but you can't fake vibes.
+ + + + + + +
Being a model is so much fun tho, imagine being a runway model!
You get to travel the world, meet interesting people, flounce about in beautiful clothes, be surrounded by beautiful things and people, and earn money from it all.
And then from all the money you make in modeling, you could progress with other things you like doing and invest in that (because let's face it, you can't only be a model for the rest of your life).
If you've ever considered going down the path of a modeling career, you might be interested to know that 8TV's modeling reality TV show, I Wanna Be A Model 2016, is returning for a fourth season.
Aimed at giving wannabe models a golden opportunity on taking their dreams to the next level, 20 finalists (comprising 10 male and 10 female models) will undergo fitness training, catwalk lessons as well as make-up and grooming classes. They will each compete in catwalk fashion shows, photo shoots, self-make up and self-styling assignments, and video clip shoots- to emerge as the ultimate male and female supermodel.
The winners will get a chance to sign a one-year contract with international modeling agency 3x Media from Singapore, agencies in Shanghai and Hong Kong, and job opportunities with renowned local and international agencies.
Did you know that Shir Chong got her big break by winning the third season of I Wanna Be A Model in 2009? Since then, she landed her first-ever magazine cover on Citta Bella Magazine, graced the cover of award-winning Glam Magazine, was signed on by Calcarries HK, and even experienced New York Fashion Week.
Now, Shir returns to the show as a mentor, alongside male model Sean Feng.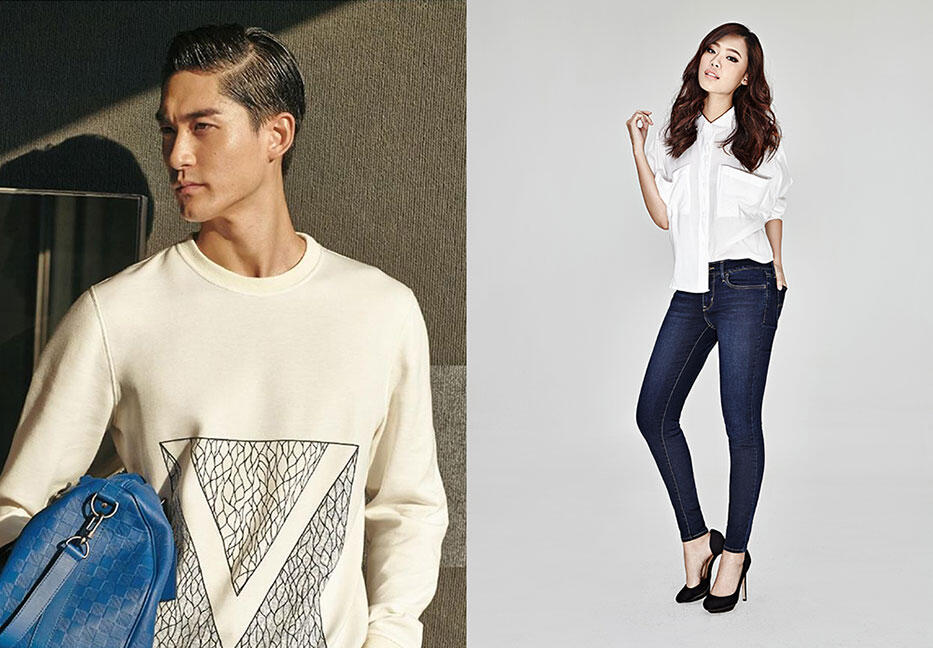 Sean Feng, a model from China, was one of the Top 3 finalists in the 2008 Shanghai-International Model Search. Since then, he has been the face of fashion brand advertisements such as Adidas, Converse and Decathlon; modeled for MCM, Lanvin, Armani, Dunhill, BOSS, and Dolce & Gabbana; and appeared in magazines like Esquire, GQ, Men's Folio, Ellen Men, Harper's Bazaar and many more.
Hosted by Lynn Lim, I Wanna Be A Model 2016 is a perfect platform for you to kick-start your modeling career with industry experts holding your hand through it all.
You might be even more excited to know that auditions are this weekend! >>>
8TV I Wanna Be A Model 2016/ 八度空间 我要做MODEL 2016
Casting details/面试活动
Date: 19 & 20 December (Saturday & Sunday)
Venue: Balai Berita NSTP Bangsar
Time: 9:00am – 6:00pm
I know the vid is in Mandarin, but i heard that as long as you can speak conversational Chinese, you're good to go.

For more information, log on to www.8tv.com.my/iwannabeamodel.
8TV is also available on Channel 708.
You can catch your favourite shows as Catch Up on www.tonton.com.my
I Wanna Be A Model official website: www.8tv.com.my/iwannabeamodel
8TV official YouTube channel: 8tvAddicts
8TV official Facebook: www.facebook.com/badukongjian
8TV official Instagram: @8tvchinese
Official hashtags:
#IWBAM2016 #我要做MODEL2016 #8tv #八度空间
[This is a sponsored post by Media Prima]