* Written by Michelle *
It's always Christmas all year round in the KinkyBlueFairy HQ! Joyce says so anyway. We have a medley of beauty products that are constantly sent in, so we decided to round up a few of her favourites.
[Joyce: I'm a major fan of skincare products that are organic and environment-friendly, since i started exploring a healthier path in 2013. Currently using Melvita and Algotherm daily!]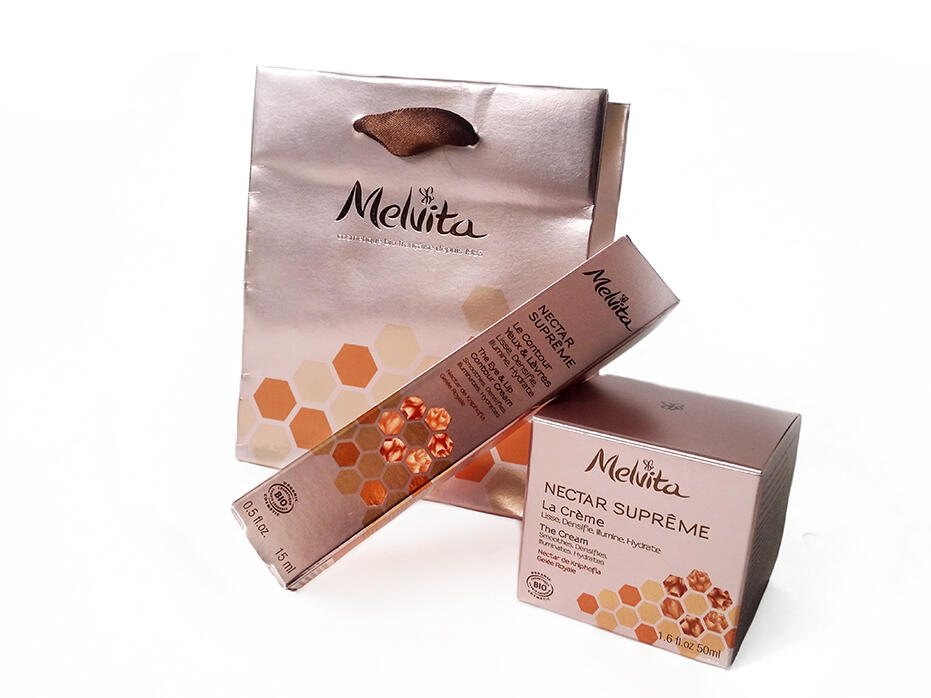 Erasing Wrinkles Like It's Photoshop
You may be able to Photoshop your wrinkles or use Beauty Mode in photos, but there's nothing you can do about it in real life. Organic brand Melvita has come up with its very own 'Photoshop in a bottle' with their Nectar Suprême range. For your face, The Cream blends both Royal Jelly and Kniphofia (a flower that produces revitalising nectar) to give you smoother, brighter and younger-looking skin with daily use.
As wrinkles also plague our eye and lip areas, Melvita created a separate cream that contains the same active ingredients, but is much lighter for these delicate areas. Other than reducing the appearance of wrinkles, it also reduces the puffiness and water retention in your face. Sounds like a winning product doesn't it?
Both products retails at all Melvita stores nationwide:
RM330 for The Cream; and RM225 for The Eye & Lip Contour Cream.
+ + + + + + + + +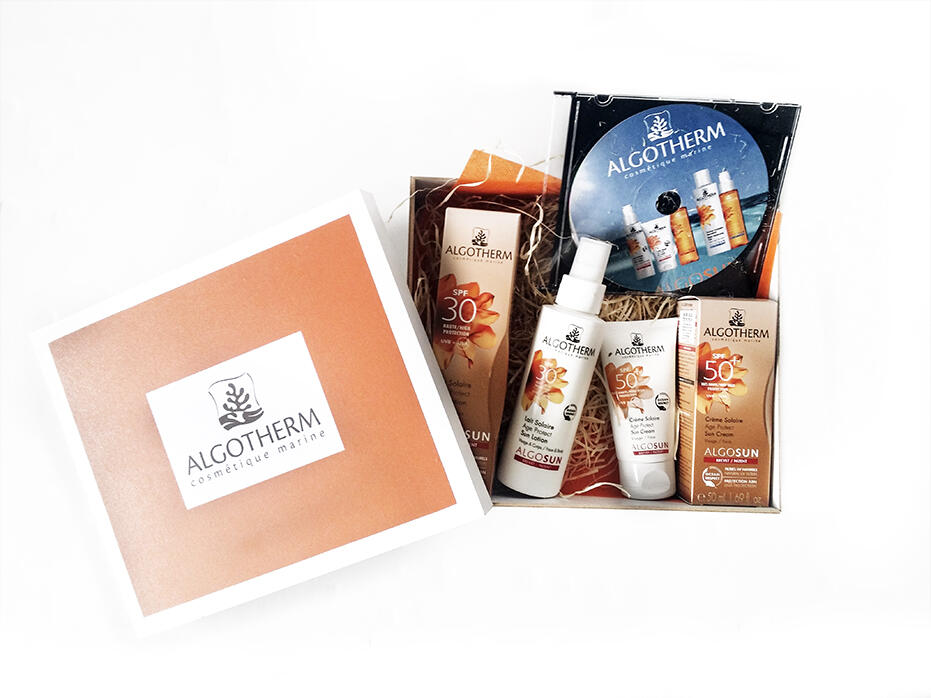 The Right SPF Solution That Protects Both You & Mother Nature
I've never given much thought to the sunblocks I use, as long as the SPF suits me and doesn't irritate my skin. However, not many brands have gone down Algotherm's path of creating a sunblock that not just protects skin, but is kind to the environment too. In this case, the sea. Our regular sunblocks contain harsh chemicals which washes off at the beach and carries on to harm sea creatures – without us even realising it!
AlgoSun contains natural oils and ingredients which have gone through biodegradability tests and even tested against corals, which were finally proven to cause no harm to any of the delicate sea life. Naturally, the product comes in a range of SPF 20, 30 and 50 to give full protection to your face, body and even hair! They also have an aftersun care range that is also free of harmful chemicals to soothe your beautifully tanned skin.
Algotherm's products are available at selected spa & beauty salons, prices start at RM190.
+ + + + + + + + +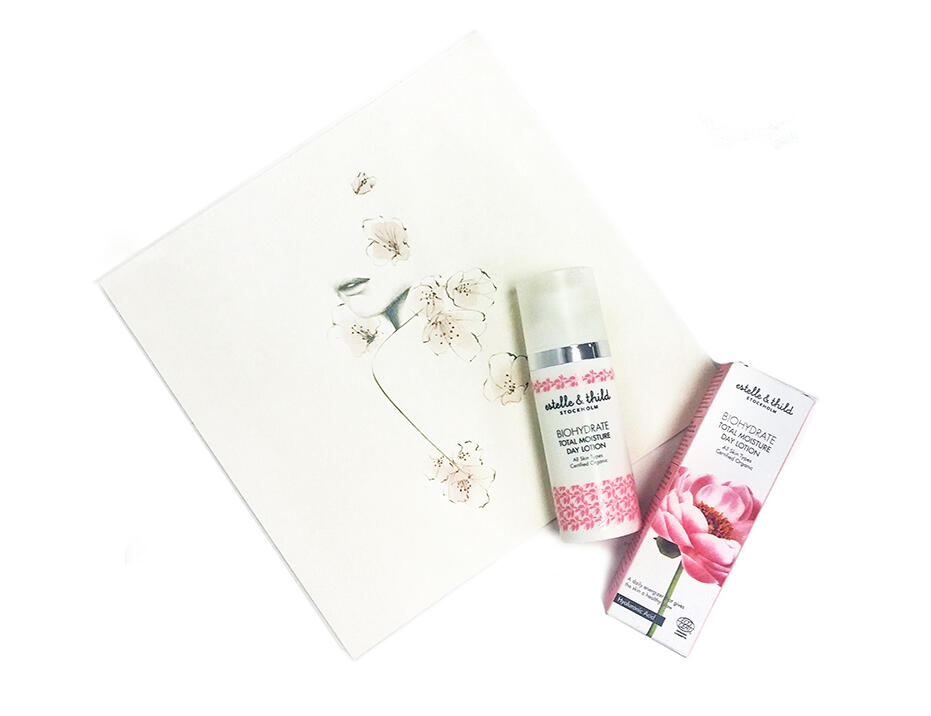 Moisturising Power For The Day
Soft and radiant skin is the final result Estelle & Thild promises, with daily usage of their Total Moisture Day Lotion. Hyaluronic Acid – a key ingredient used in almost every product that helps maintain skin's youthfulness, is the star of the show. Not only will it help your skin absorb the moisturising goodness, it also creates a moisture barrier to lock everything up within your skin's surface.
The organic side of this product features a blend of Pink Pomelo and Licorice Extract that works to gently brighten and renew skin for a hydrated and refreshed complexion.
Available in selected stores and Sephora outlets, starting from RM130.
+ + + + + + + + +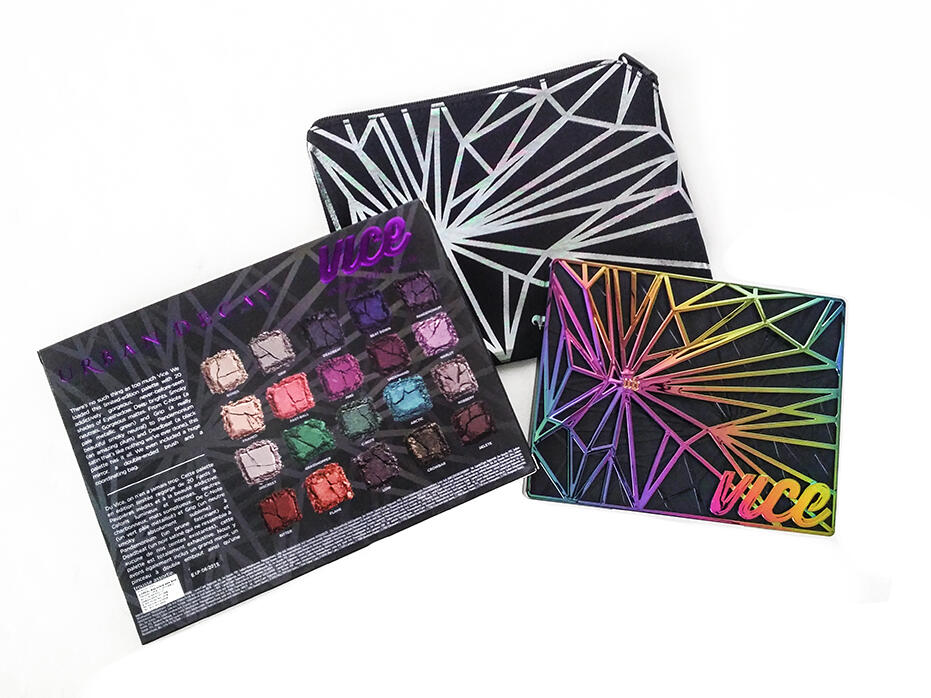 Urban Decay Vice 4 Palette
I believe this is one of the most addictive colour palettes from Urban Decay, and it is not hard to see why. With 20 colours to choose from, each one is bolder and brighter than the last. The Vice 4 surpasses all other Vice palettes simply because it has the best bright hues, the most useful neutrals, super cool smokeys, and a nice combo of shimmery and matte versions. Those, along with a kick-ass front palette design, a matching bag, and double-ended brush.
Every colour is fused with Urban Decay's Pigment Infusion System™ that gives you colour that stays, and shimmer that won't fall. (Someone needs to give this a cry test too!) I love it because I can imagine the colours being used for anything and everything! Retails at RM240 in the Urban Decay store in KLCC.
[Joyce: Love love love this palette, i feel the hues CHANGE my entire outfit's look]
+ + + + + + + + +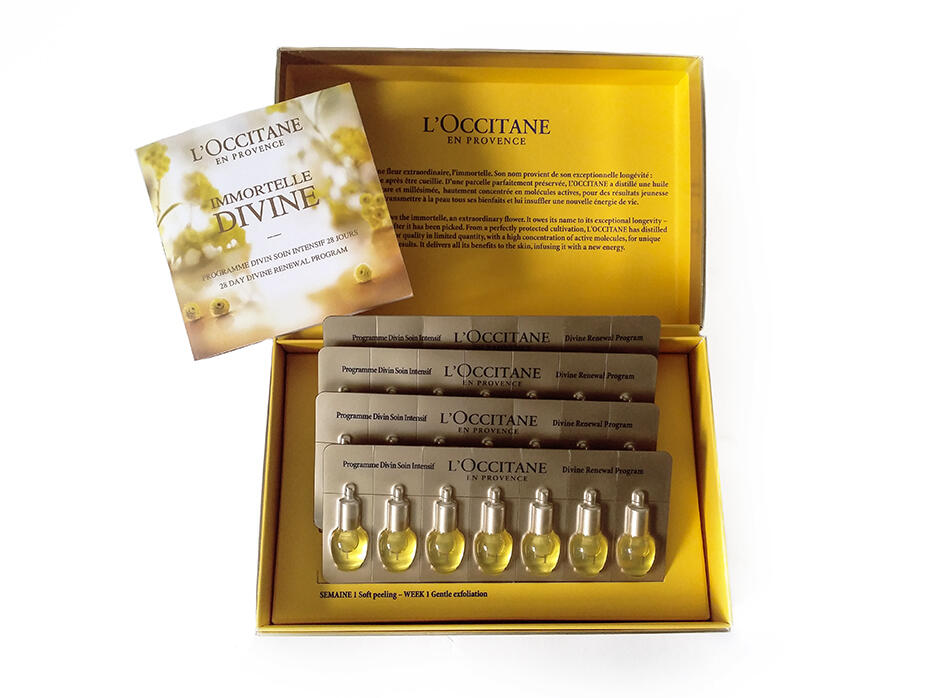 L'Occitane Divine Renewal Program, Skin (Like An Angel's) in Just 4 Weeks
The Divine Renewal Program is tailor-made for overworked skin to help renew the skin cells and remove old, dull surface skin. According to L'Occitane's scientific director, the skin's epidermis cells have the ability to renew itself in a 28-day cycle, but when skin is stressed by elements, the cycle can be disrupted. This program was created to help get your natural skin cycle back on track.
The product contains their superior Immortelle oil, and comes in these cute little vial packs that are easy to use and carry around. For 28 days, all you need to do is apply the oil every night (cell renewal happens most actively when you snooze) and watch your skin transform. It is so natural that the oil melts easily into your skin, allowing the active ingredients to work their magic. Retailing for RM588 at all L'Occitane outlets nationwide.
+ + + + + + + + +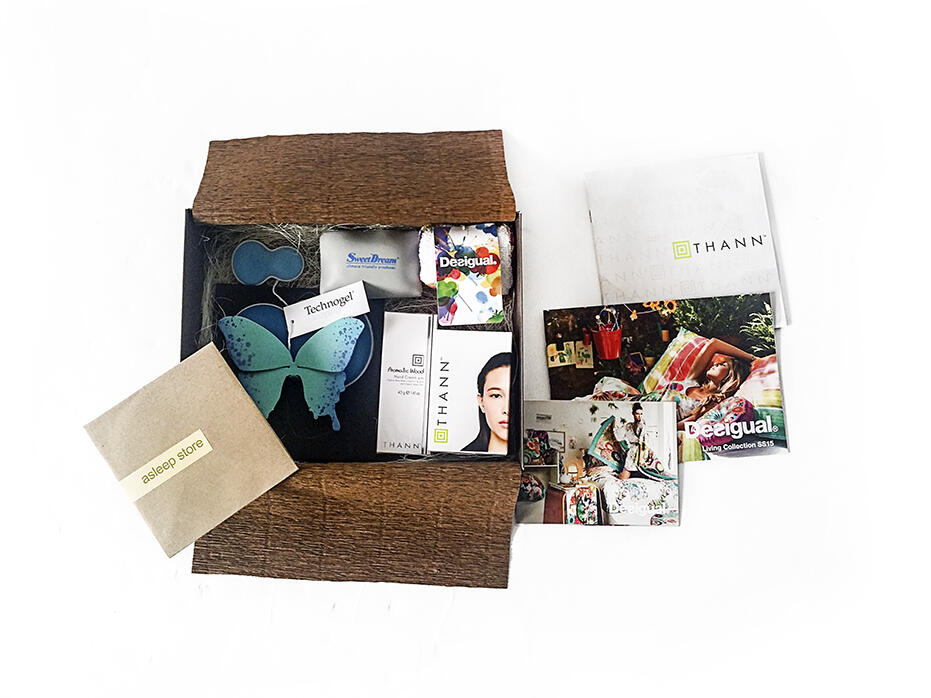 Are You Sleeping Yet?
We've heard all about beauty boxes that come with little samples to try – but what about beauty sleep? The Asleep Store sent us one which contains a little of each of the brands they carry, all aimed at giving a good night's rest.
There's Technogel, a special material that is made for better sleep and regulating one's body temperature. They have both mattresses and pillows with German technology for a better snooze. To help prepare you for sleep, Thailand's very own Thaan provides essential oils and naturally therapeutic scents to help lull you into dreamland.
Also important, is a gorgeous bed to fall into every night. It would be a great motivator to head to bed earlier – hence why Desigual have so many bed spread designs inspired by their home country, Spain, to give you that fun & personal touch. Last but not least, a brand very familiar and dear to us – Sweet Dream – the provider of quality mattresses for many years.
Asleep Store carries all of the above, and more in their flagship store in PJ, and Publika outlet. Do check them out for all your sleep solutions. Prices vary from brand to brand.
+ + + + + + + + +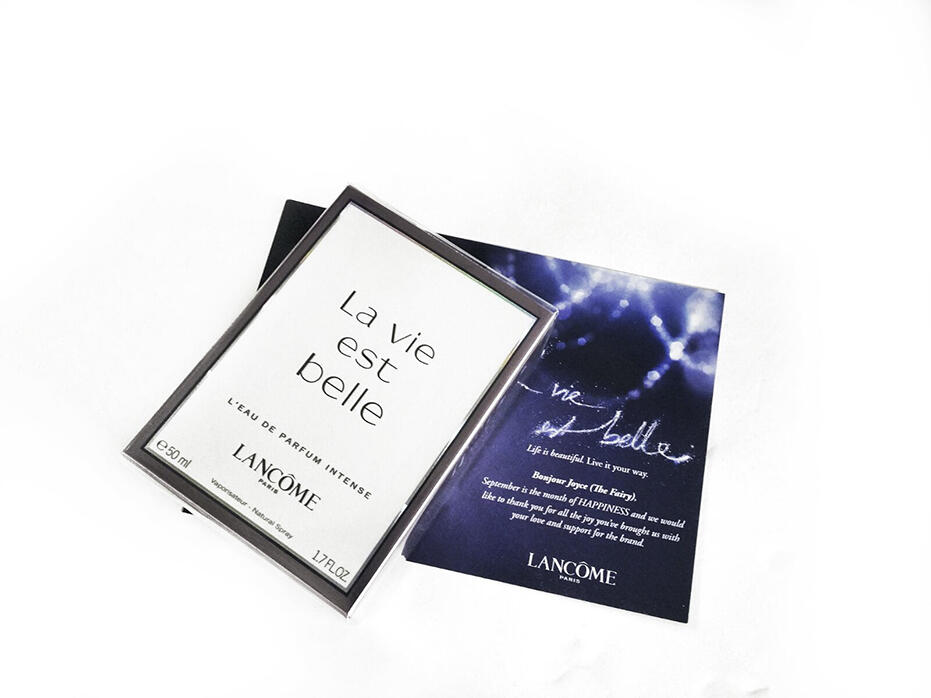 Life Is Beautiful With Lancôme
The French name of this perfume, La vie est belle, translates poetically into 'life is beautiful'. Lancôme created this feminine fragrance based on their belief that femininity is a choice embraced by women, not an imposed standard. The believe in the choice to live one's life and fill it with beauty. Your own way.
The strong belief is translated into an oriental mix of various scents. It entwines the elegance of iris with the strength of Patchouli and the sweetness of a gourmand blend. It is made of everything that is beautiful, and bottled up with the mission of making the lives of all who use it, beautiful too. Available now at all Lancôme stores and departmental stands, starting at RM396 for 50ml.
[Joyce: That's the first time i'm reading the mission behind the fragrance! :p Oh i've been using this perfume constantly… i seem to keep reaching for it despite an array i get to choose from my dresser, and have received a fair number of compliments on it which usually goes:
Me hugging someone hello.
Someone goes, "Oh, you smell so nice!"
Done deal. Hence keep reaching for it.]
+ + + + + + + + +
[Joyce: I couldn't make it for Cleo's Beauty Star event yet they still insisted on sending me their care package so here it is:]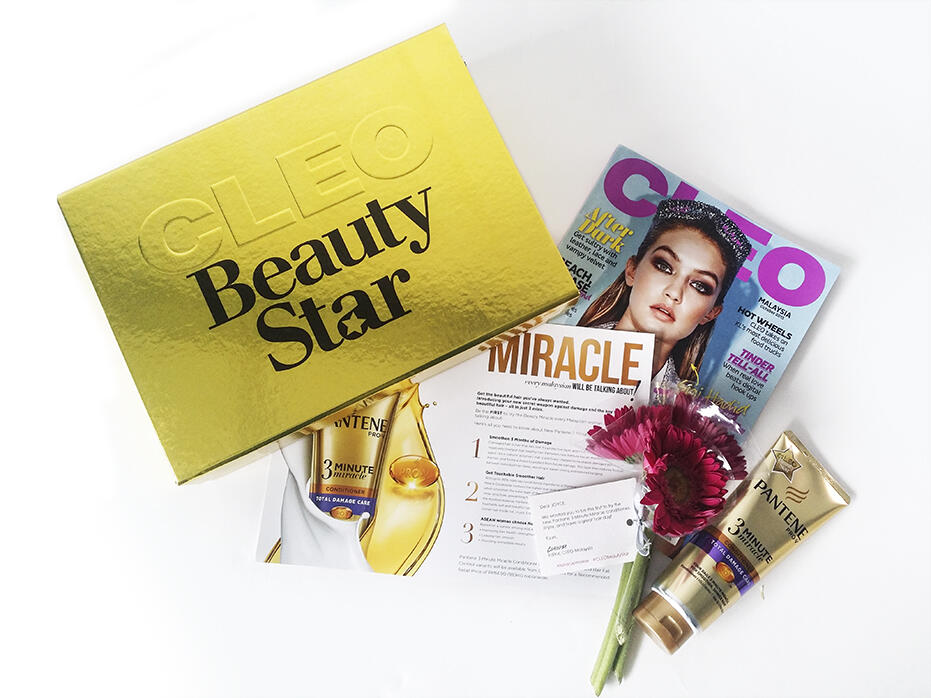 3-Minute Miracle Conditioner For Over-Coloured Hair
Pantene has concocted a conditioner that works in just 3 minutes. The most important ingredient in every hair product are the aminos (protein) that every strand of hair needs to be healthy. Pantene ensures their conditioner contains the most advanced Terminal Amino-Silicones (TAS) to give your tresses a smoother outlook with better moisture balance. Retails at all leading pharmacies at RM14.90 (180ml)
+ + + + + + + + +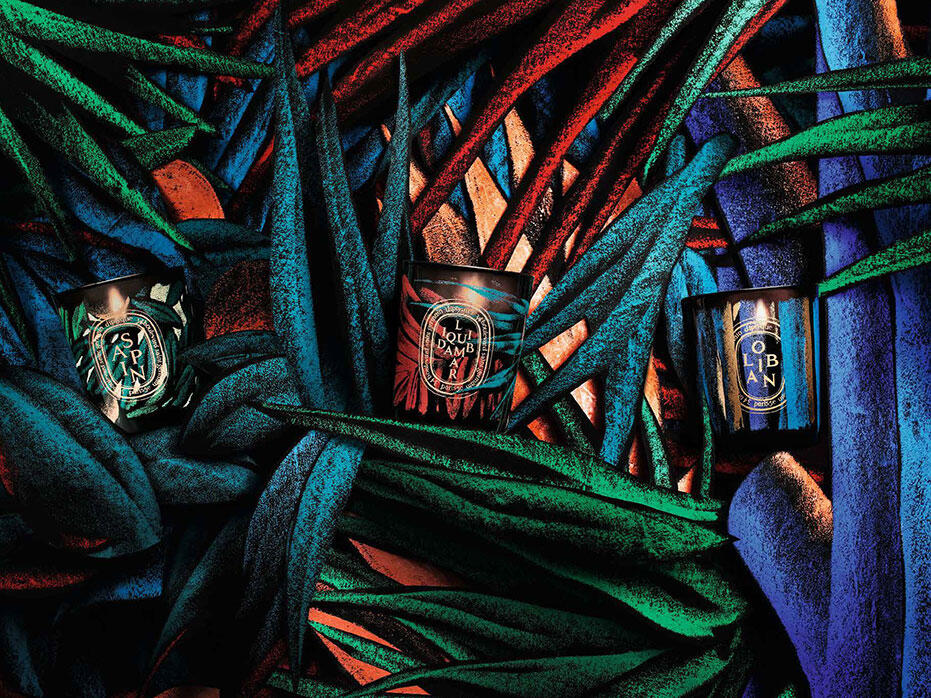 Take A Whiff For An Imaginary Adventure
For the perfect year end celebrations, French Perfume House Diptyque, has a new line-up of candles that are designed to evoke both senses of sight & smell. Imaginary Forests is a collection of 3 new scents for their Winter edition. Diptyque invited Julien Colombier – a painter dedicated to mysterious forests and enchanted jungles – to accompany them on this sensory adventure.
The three new scents are:
SAPIN – Inspired by tree sap, this carries a woody scent of resin infused with a hint of mandarin
LIQUIDAMBAR – A sweet & warm scent of liquid amber, spiced with nutmeg, cinnamon and a cloak of brown sugar
OLIBAN – A mysterious scent that contains oriental incense, against woody accents, fresh notes and balmy tones
Don't the above sound so scintillating? Makes you want to make your way over to a Diptyque store just to take a whiff, and bring home a favourite. This limited edition collection is available in all Diptyque & KENS Apothecary stores nationwide, prices range from RM349-RM519.
[Joyce: Love love love Diptyque candles and perfume, one of my favourite brands. Ever.]
+ + + + + + + + +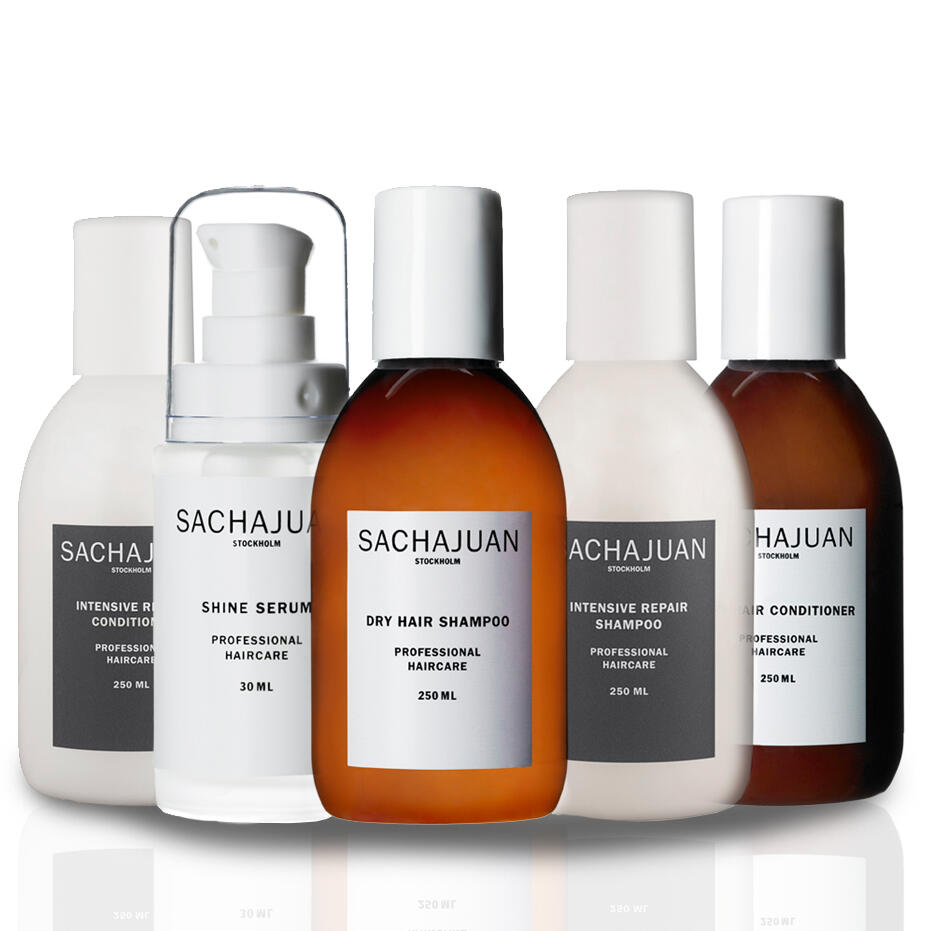 Minimalistic Care For Your Crowning Glory
From the land of Sweden (where everyone looks perfectly gorgeous all the time), comes Sachajuan, the ultimate hair care product. I love how the overall brand is so minimalistic as well, from packaging to philosophy.
Sacha Juan believes in keeping things simple with straightforward products – shampoo, conditioner and serum – in that order. The magic lies in their formula, which contains their Ocean Silk Technology (made up of various seaweed extracts) to nourish and repair hair. As a bonus, every one of Sacha Juan's products contain UV protection, that stays long after washing and bathing. Their Shine Serum is also rich in vitamins, and promises good-looking locks even if you have only 5 minutes to get ready.
Sacha Juan is available nationwide in selected salons and stores. Ready to look as good as the Swedes? They now have two ranges of shampoos & conditioners;
– Intensive Repair for damaged hair, retailing at RM95 (shampoo) and RM105 (conditioner)
– Dry Hair for parched tresses, retailing at RM90 (shampoo) and RM101 (conditioner), all 250ml. The 30ml Shine Serum retails at RM105.
That's about it for our beauty round up. Smell great, look great and above all, feel amazing because nothing's better than being the best version of yourself. <3