* Written by Michelle *
Nothing beats a Friday night fashion party in a Presidential Suite, as thrown and shown by renowned Malaysian fashion designer Melinda Looi.
Held at the Pullman Hotel in Bangsar, I was whisked up to the 27th floor. I expected a few mannequins to showcase the new collection, but when I walked in, there was so much more than a few mannequins.
Before me were many racks of clothing for us to try on, jewellery spread around, beauty products to pamper us with, and food! Any event that happens during the golden hour of dinner time should always have food! And yes, there were a few mannequins too 😉
Premium products from Caudalie were placed on the table, and hand massages available! Who am I to say no to a pampering session?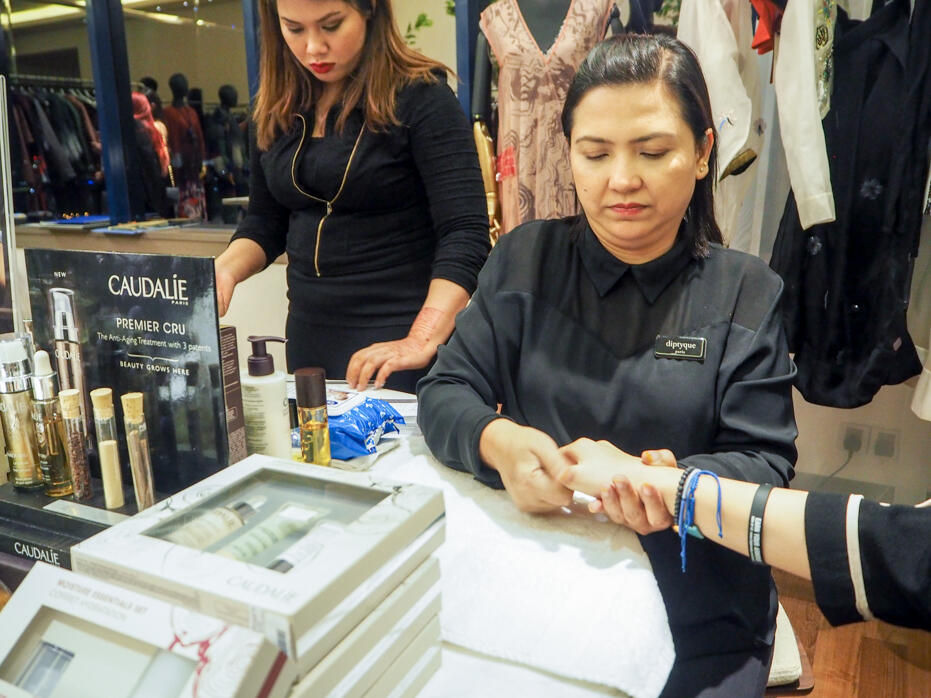 The masseuse gave my hands a spritz of Caudalie's Ylang Ylang essential oil before proceeding to massage it in, gently releasing all the muscle strains and giving my hands a nice pull, with satisfying cracks. Quite a nice way to start off an event, and prep my hands to hold as many glasses of champagne as I can!
Did I mention that the penthouse's bathtub was filled to the brim with ice and bottles of Möet Chandon? #welcometothegoodlife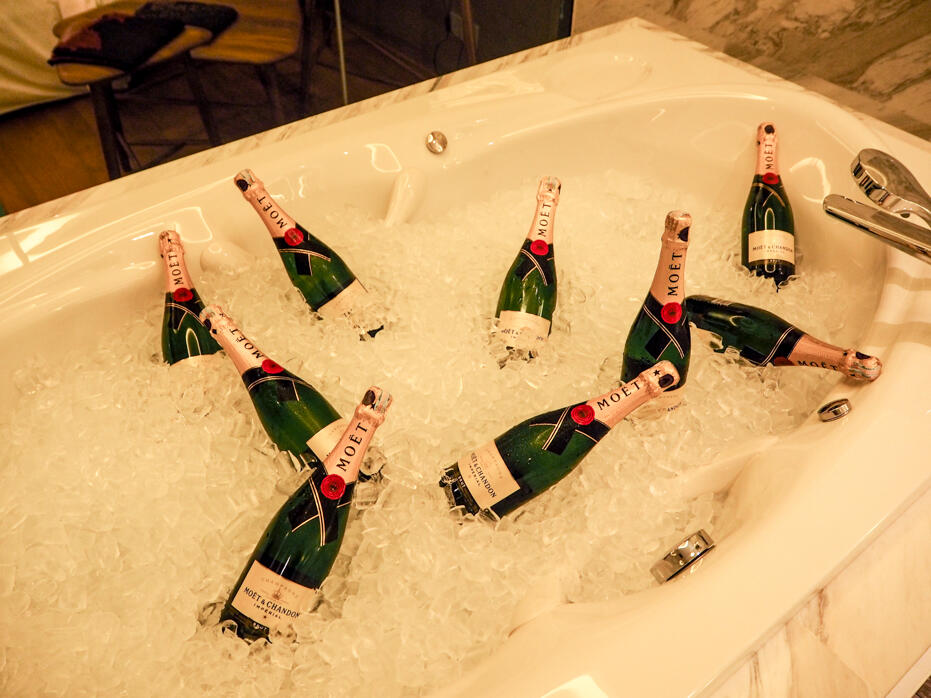 I met Melinda in person for the very first time, and she is such a warm and eccentric lady. You know how some people give off a very fun and cool vibe, even before you've even met them? She was one such person, and I can see how her personality translates into all of her creations.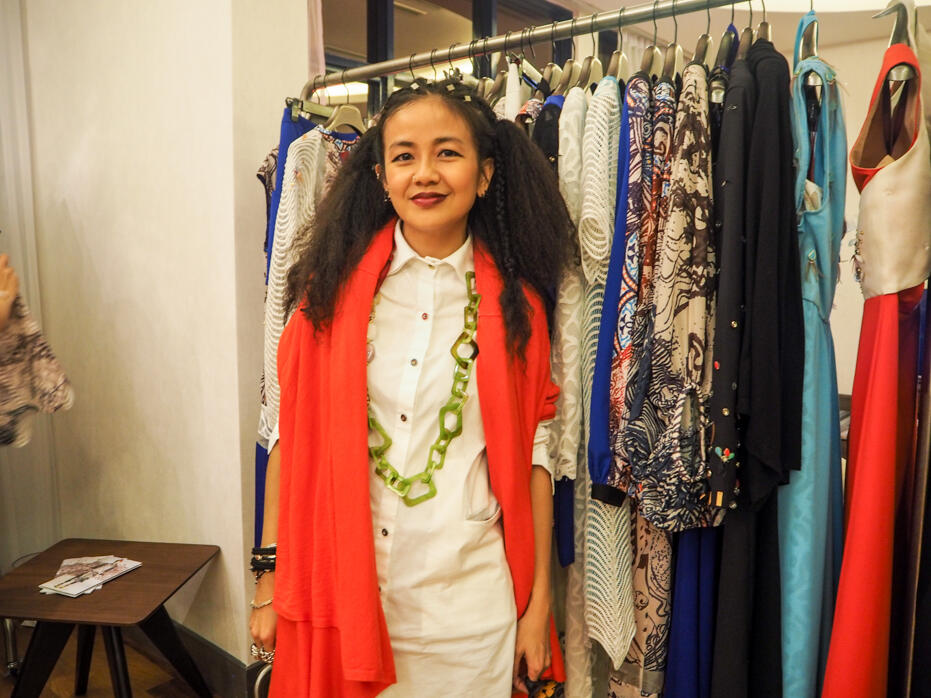 Showcased were pieces from both the Cruise 2016 & SS 2016 collections, and I spotted several personalities like Ning Baizura and Jaclyn Victor donned in them. The dress Jaclyn wore (on right below) perfectly matches her hair! I spotted Amber Chia and Carmen Soo also present, busy trying out pieces.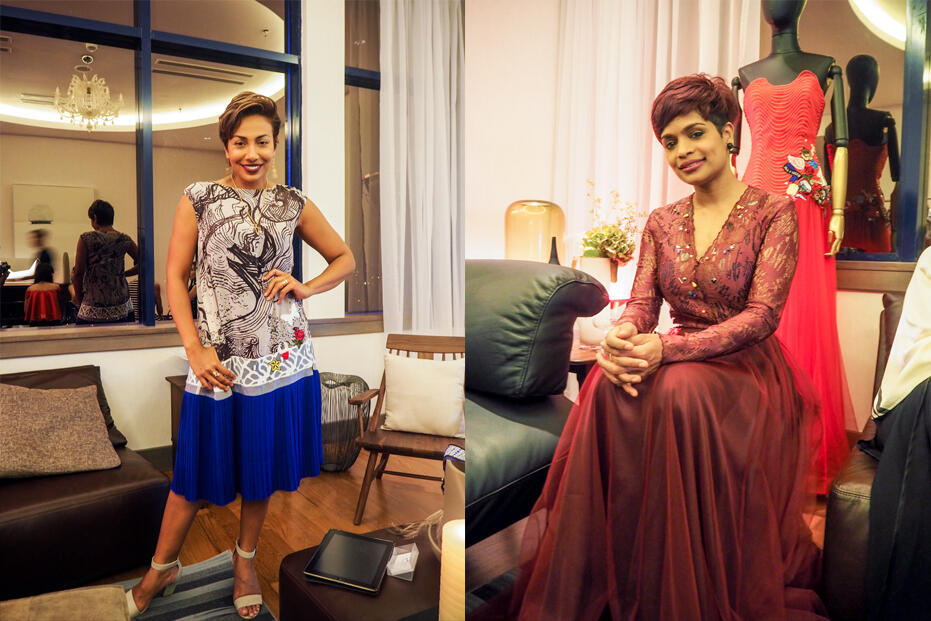 Songstresses Ning Baizura and Jaclyn Victor.
I asked Ning what she thought about the SS16 dress she was wearing.
Ning: It is beautiful and very comfortable!
Me: What do you like most about it?
Ning: I actually love the fact that ALL her dresses have pockets! How functional is that?
This was a detail most people missed out on, as the pockets are very cleverly hidden. But what Ning said was true, because I checked all the dresses myself! I'll take her word on the part about being comfortable, she really looked at ease.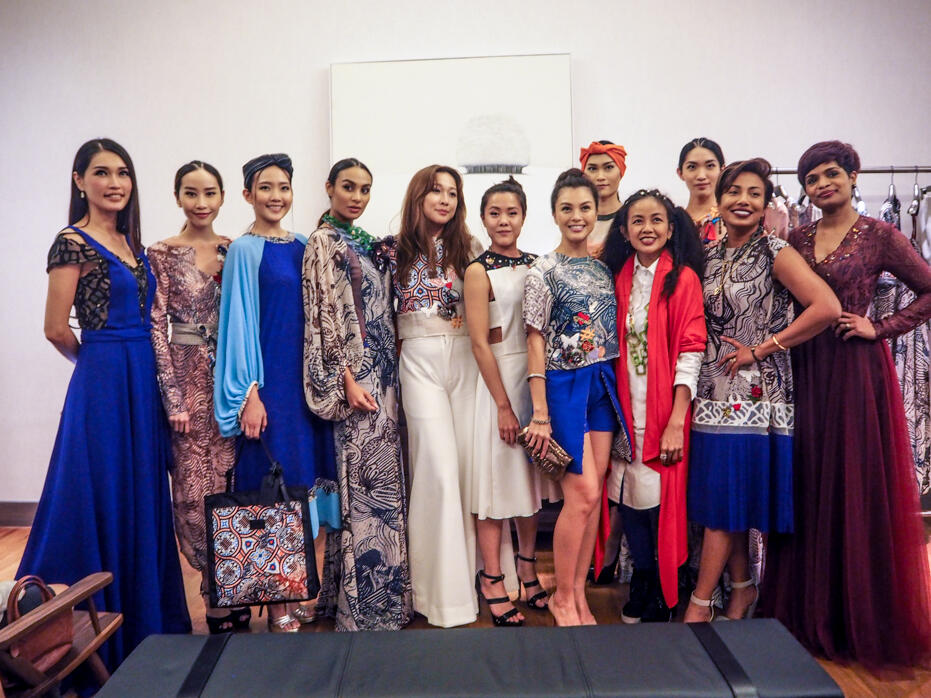 The Cruise 2016 Collection uses heavier materials that are bold and bright in colour, rich in the cultural style of Baba Nyonya. There were dark hues mixed with bright patterns and shapes which gave off a luxe style effect. It is overall a very sophisticated RTW collection with little elements that make it fun.
The SpringSummer 2016 collection is, in contrast, light and airy- giving off a hint of playfulness. This mood was further extended by models doing a twirl during their catwalk.
I was very impressed by the batik pieces, whose patterns Melinda had drawn herself and blown up to use as prints on her fabrics: "The prints of this collection are inspired by the way in which people and events keep crossing; as life is not complicated, just full of connections."
The batik designs were offset by bold, solid colours in the entire look, giving it balance. I adore the batik print tote bag too, which was pretty popular with the crowd that night.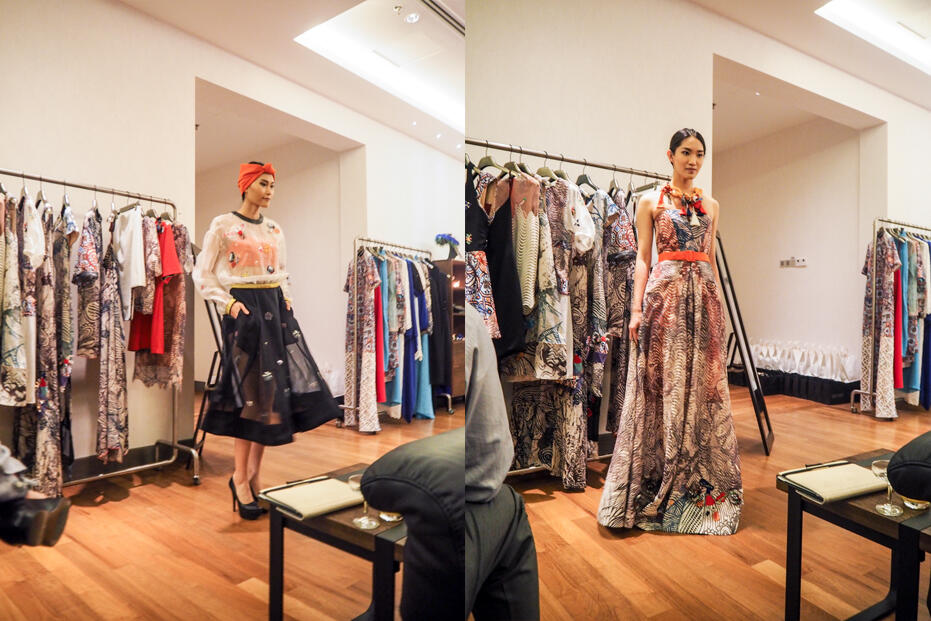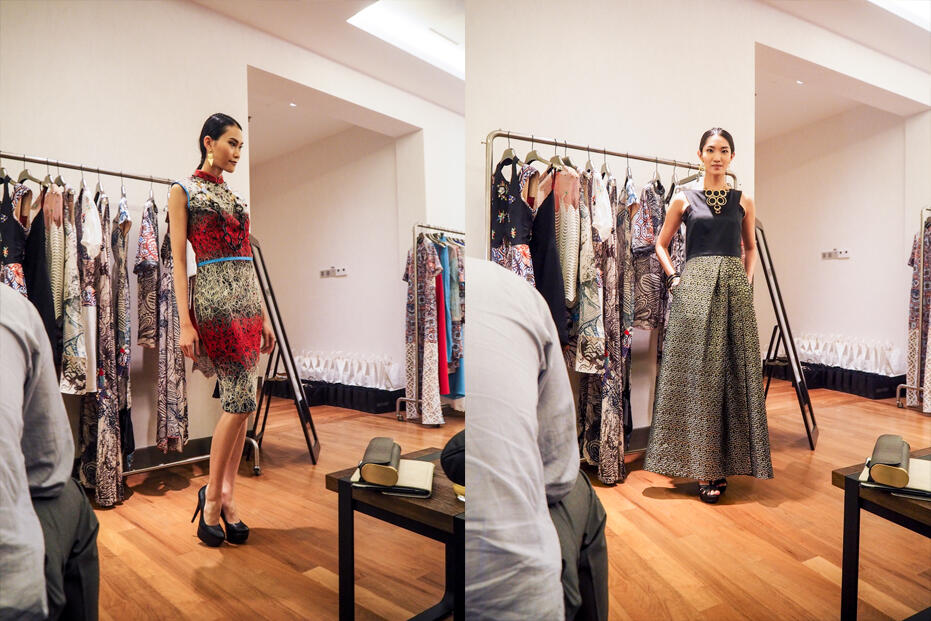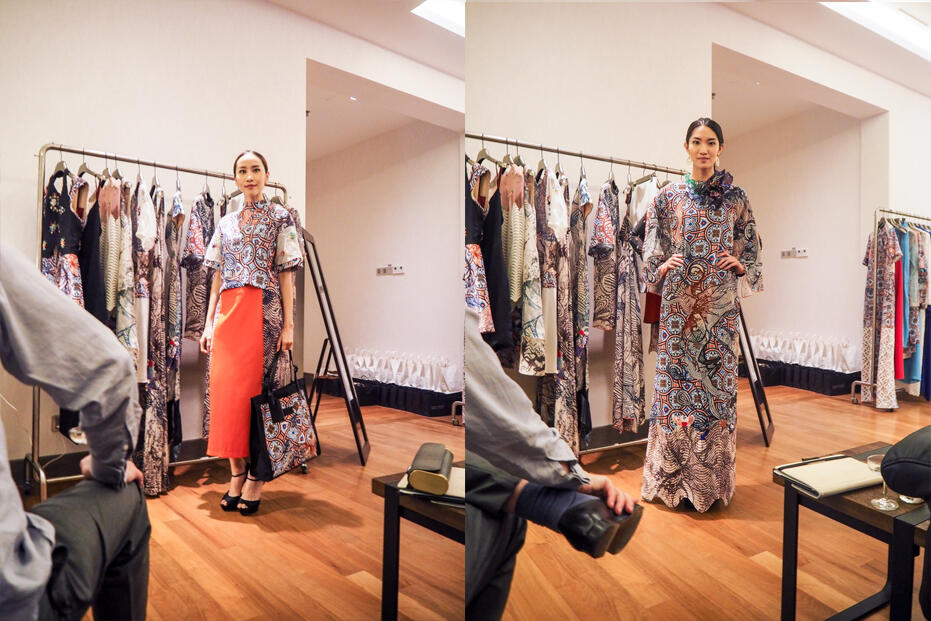 A lot of her designs use delicate beads, bright flowered embellishments and plastic cutouts that were sewn to look like little butterflies have landed upon your clothes. I also love her use of sheer material in the form of maxi skirts, which were matched against bright dresses/tops to give an illusion of length and volume. There's just so much to take in!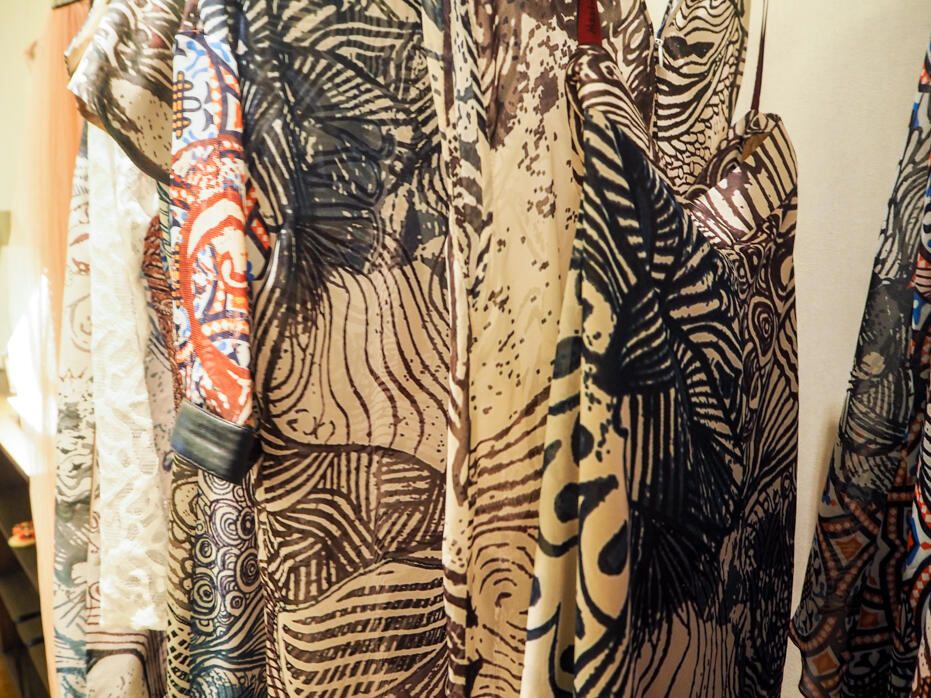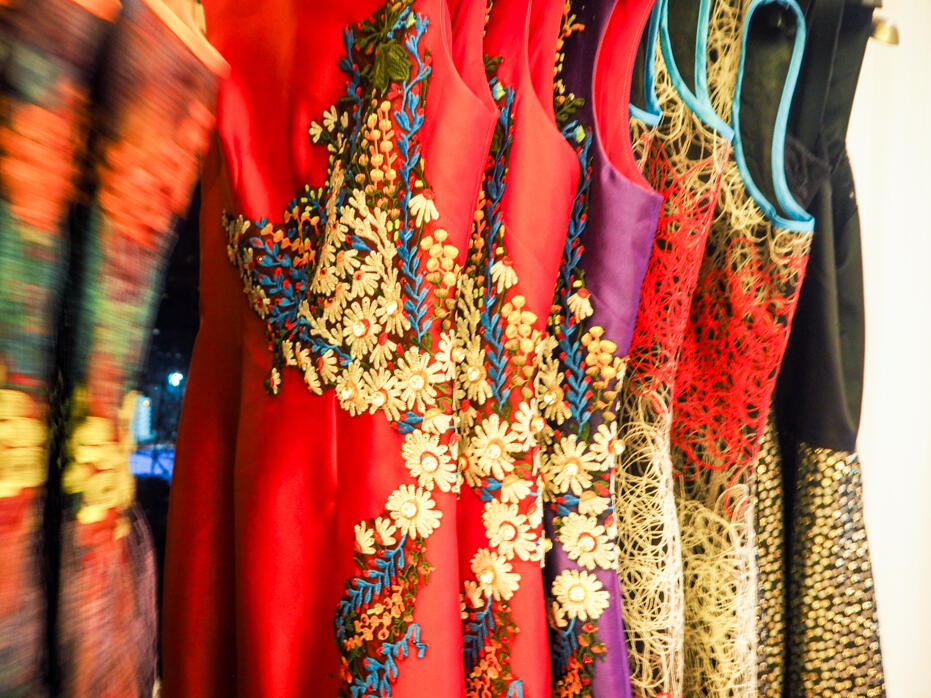 There were designs of pieces of sheer material covered with iron-on patches of hashtags, winged hearts and diamonds! Very cool.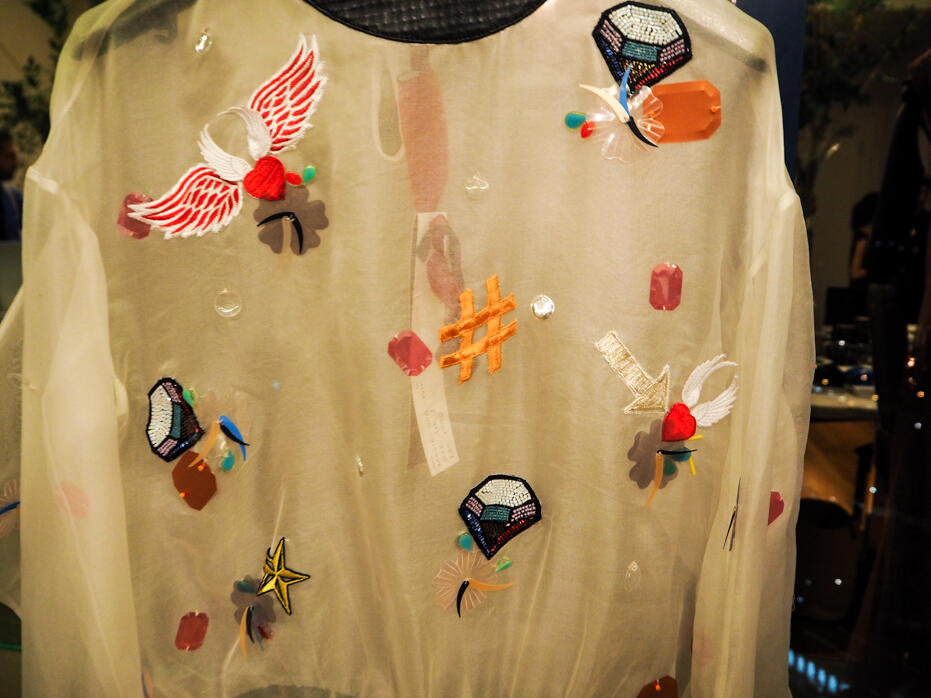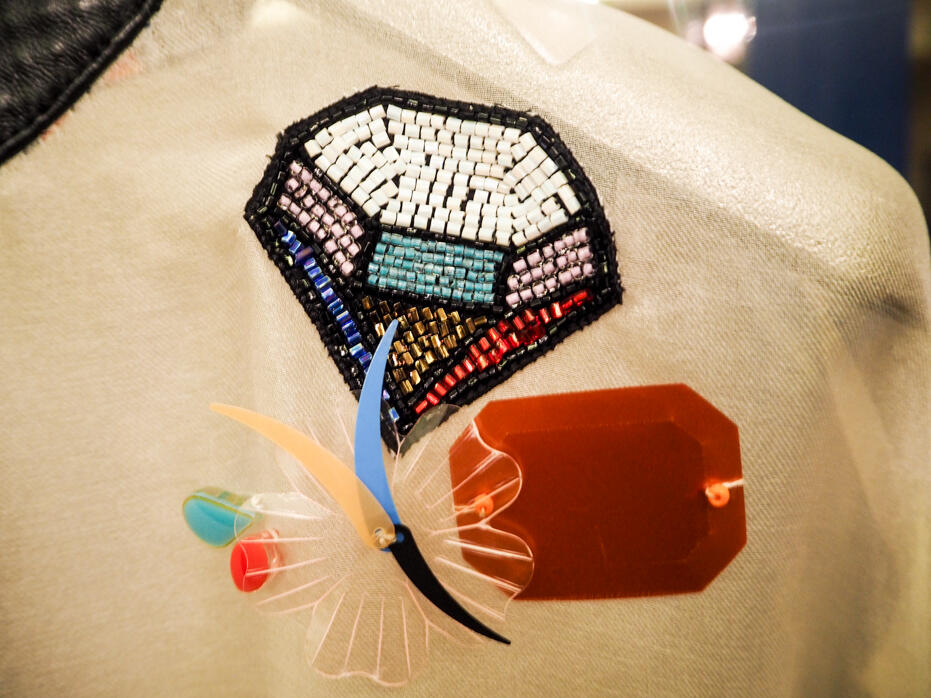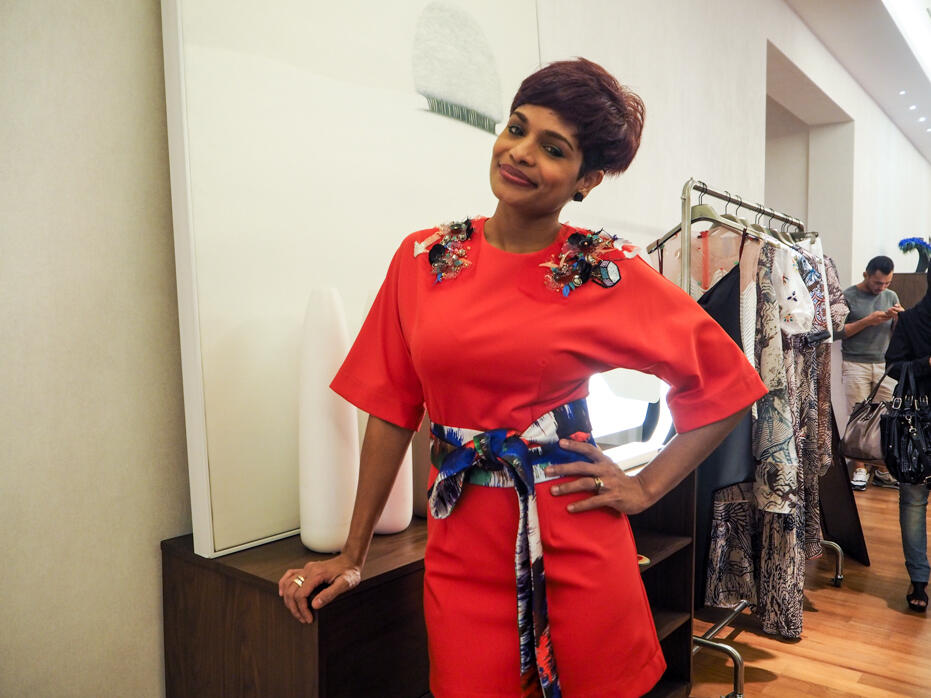 Jaclyn in another look by Melinda Looi.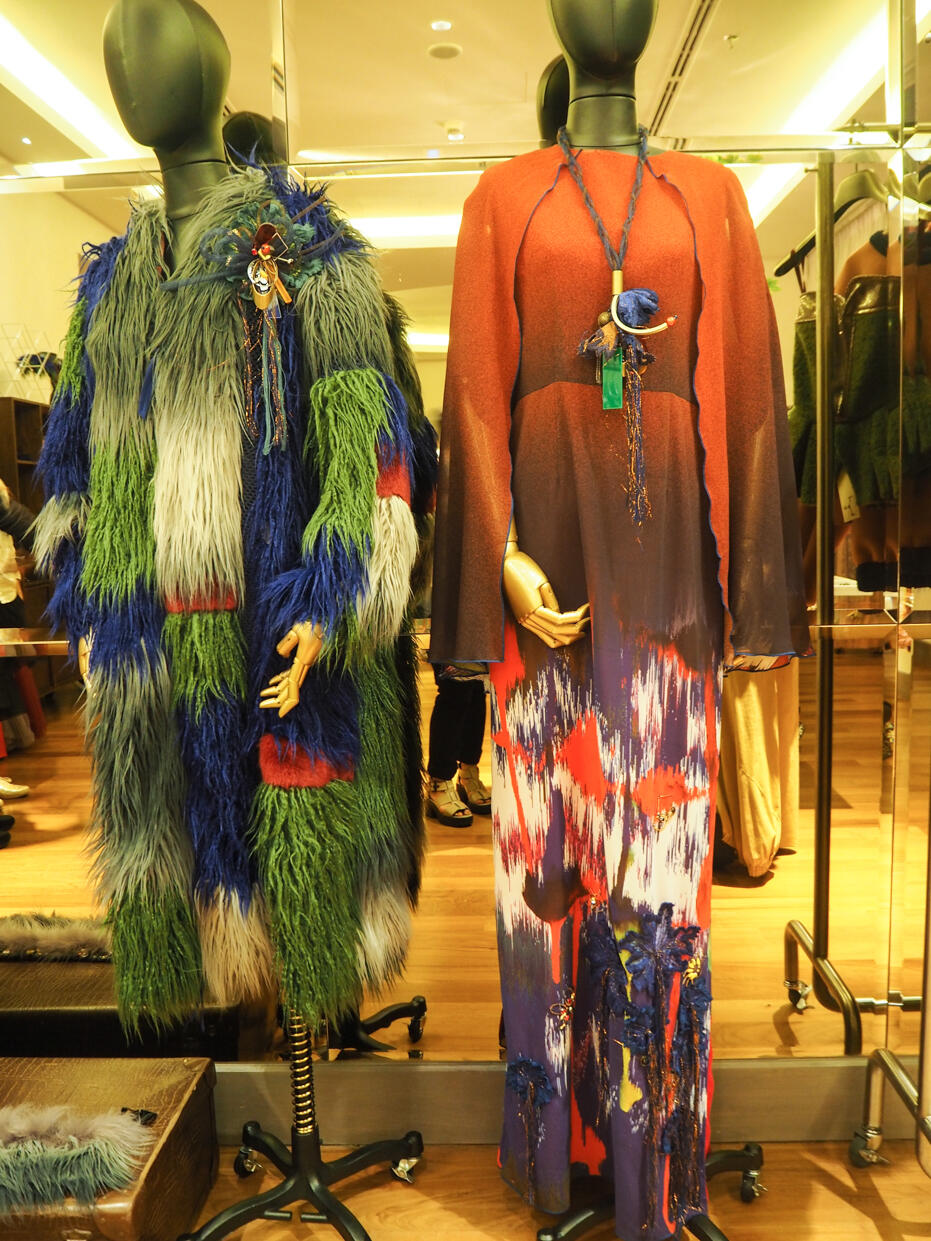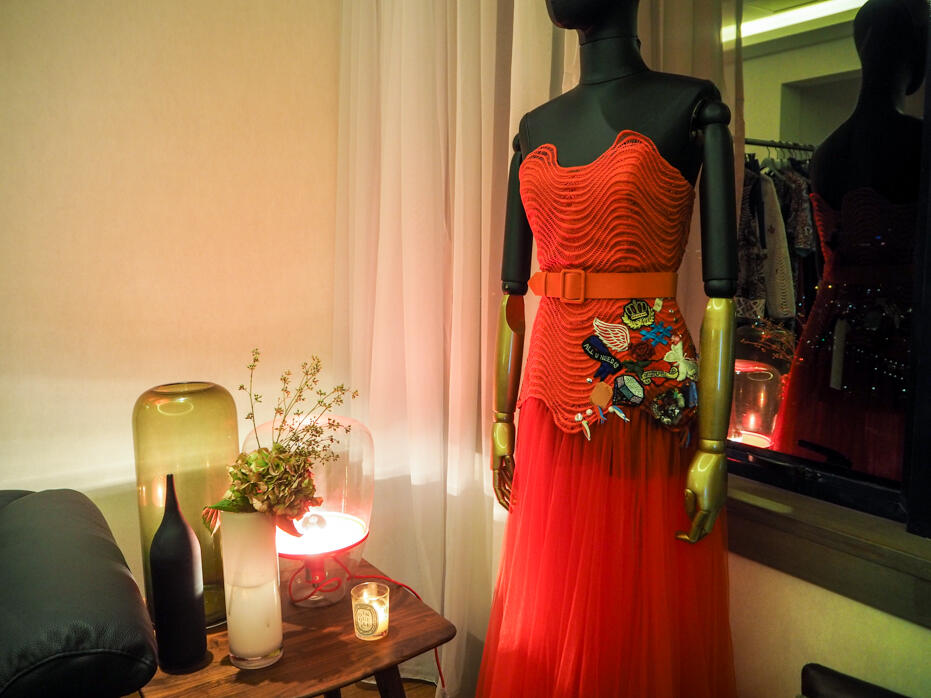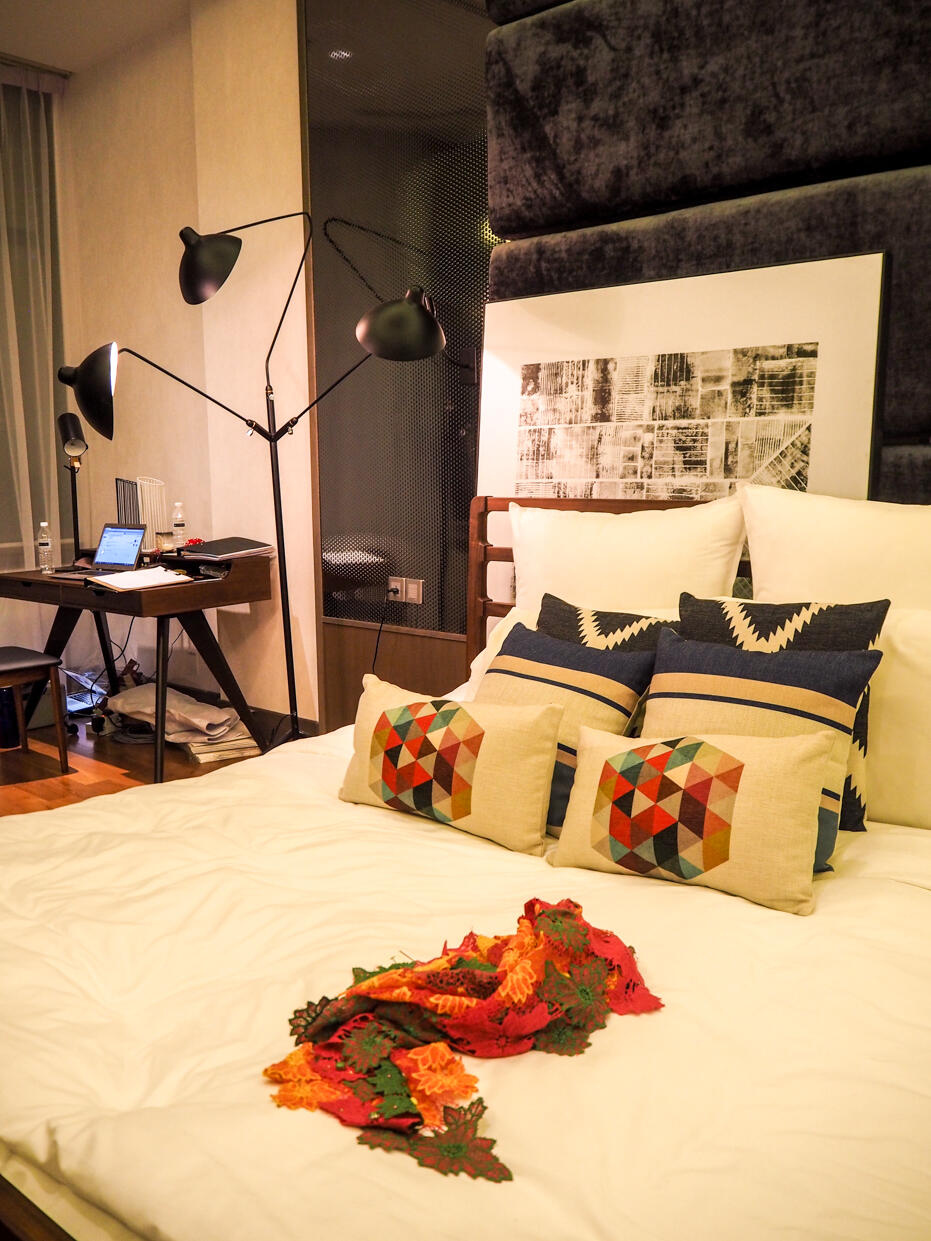 A fine selection Diptyque's latest Winter collection were burning on display, along with several of their signature bestselling scents.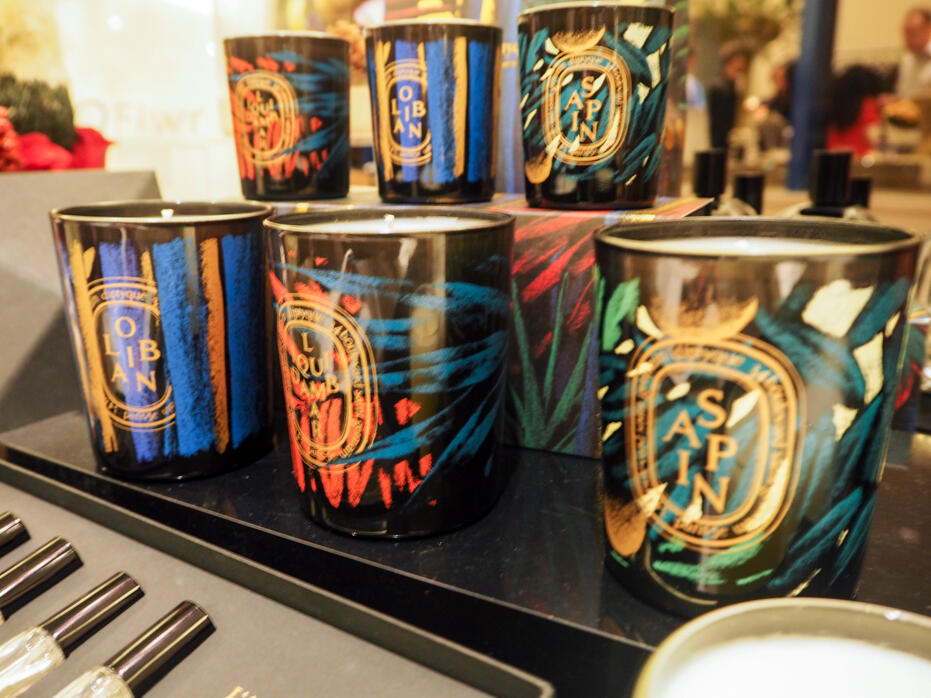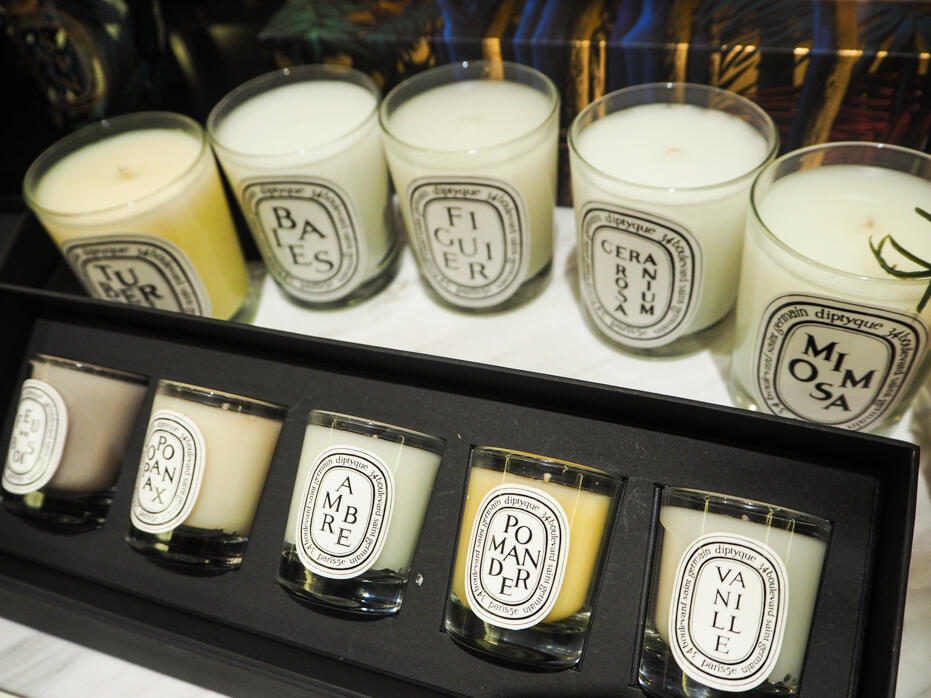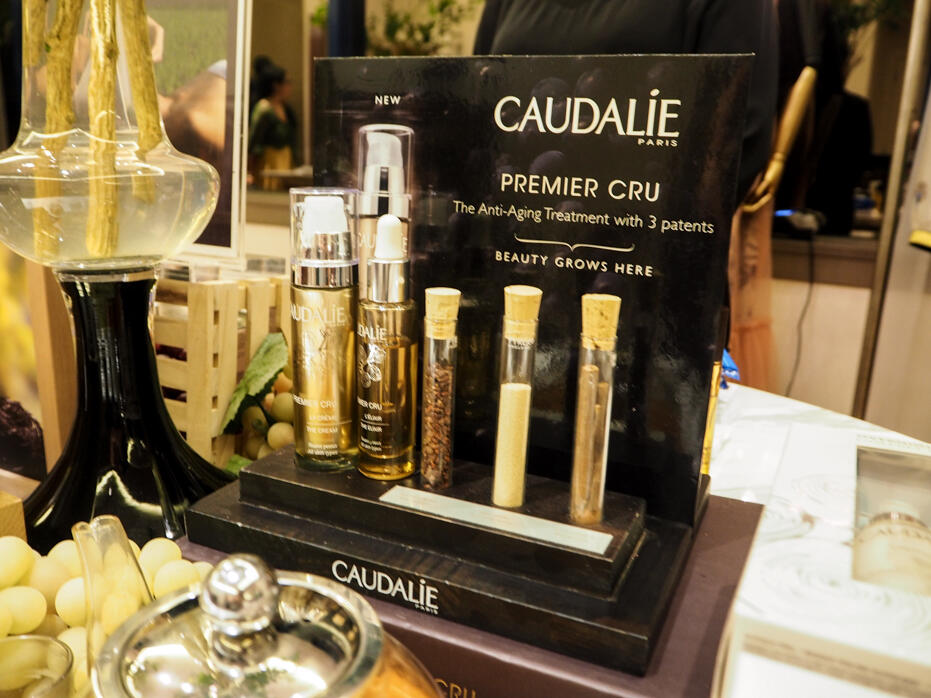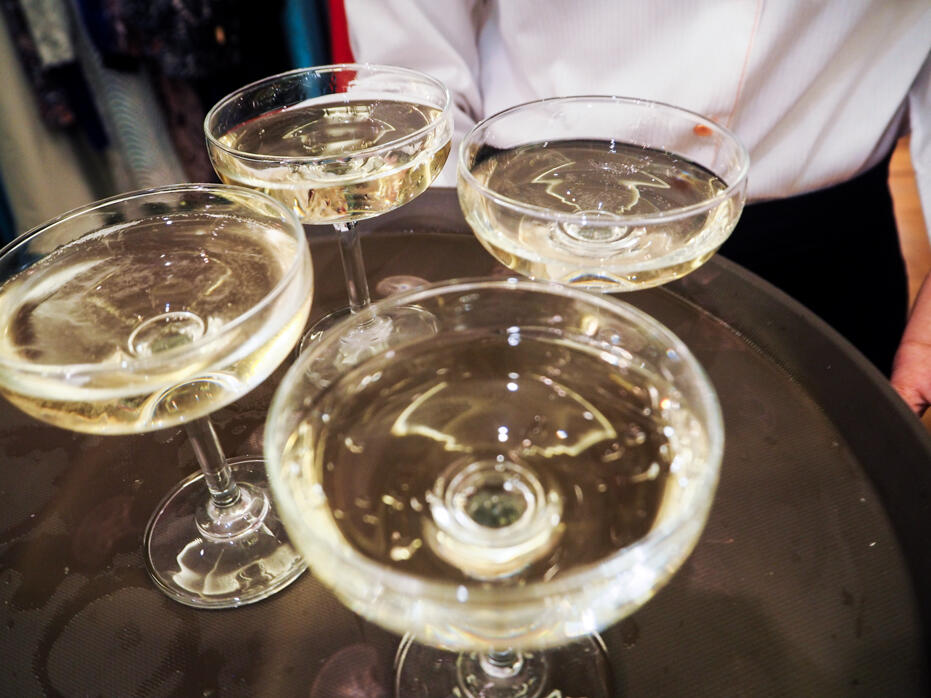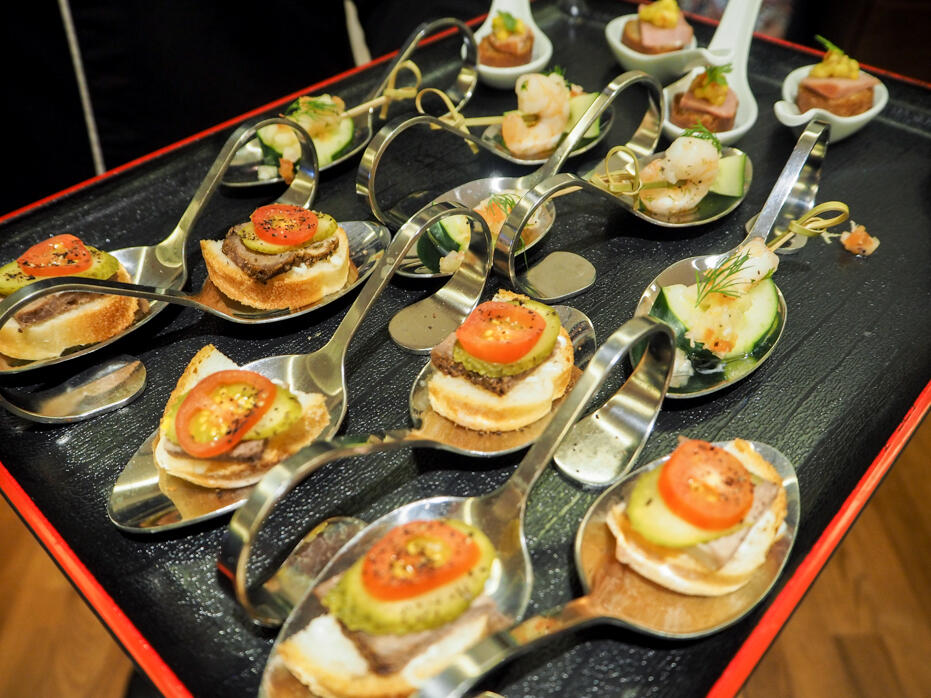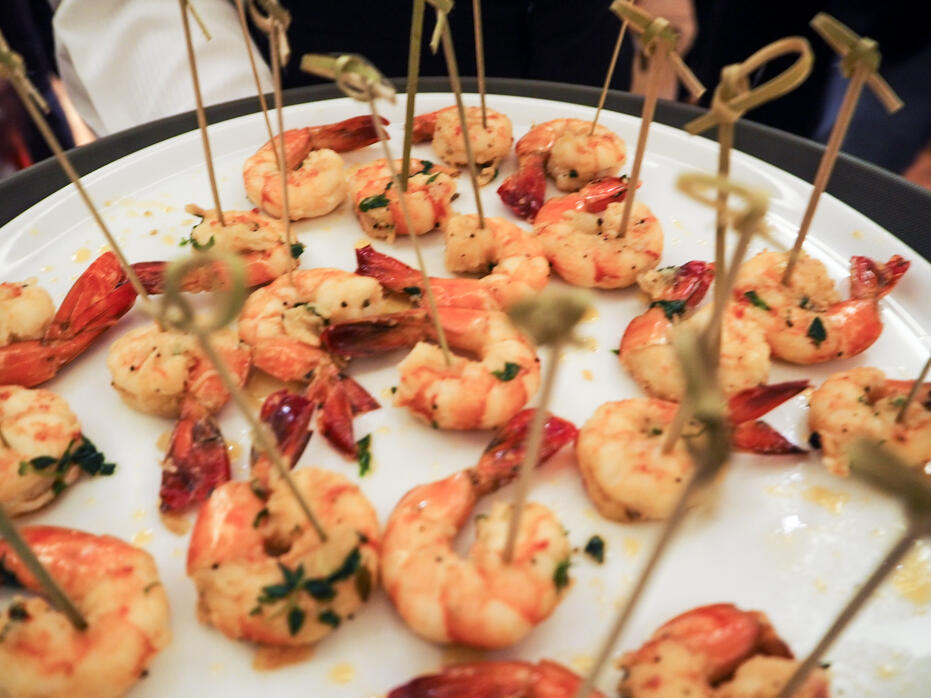 Laura Mercier products were laid out on the bathroom counter for anyone who fancied using them.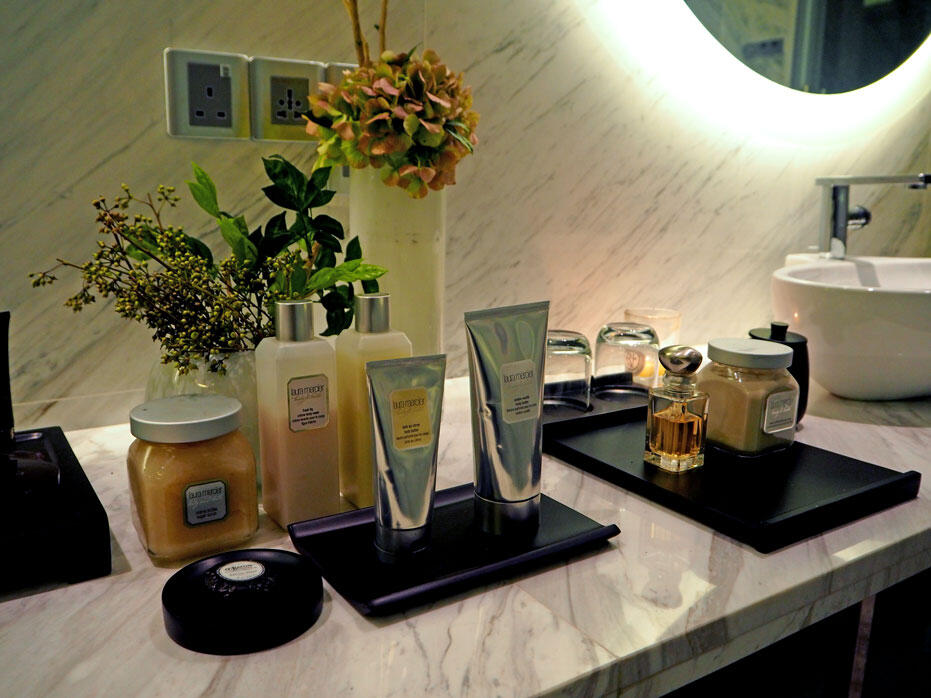 The Italian jewellery from Osàre Design was so gold and shiny, I had to go over and admire them. Co-founder Stefano Ambrogi was present to explain how all their jewellery is handmade. Inspired by the countryside's vast culture and landscape, the key elements of each piece is made from all-natural materials. It is definitely Italian craftsmanship in its best form – look how delicate the forms and filigrees are! I especially love the black pearl necklace which exudes such a mysterious and beautiful aura.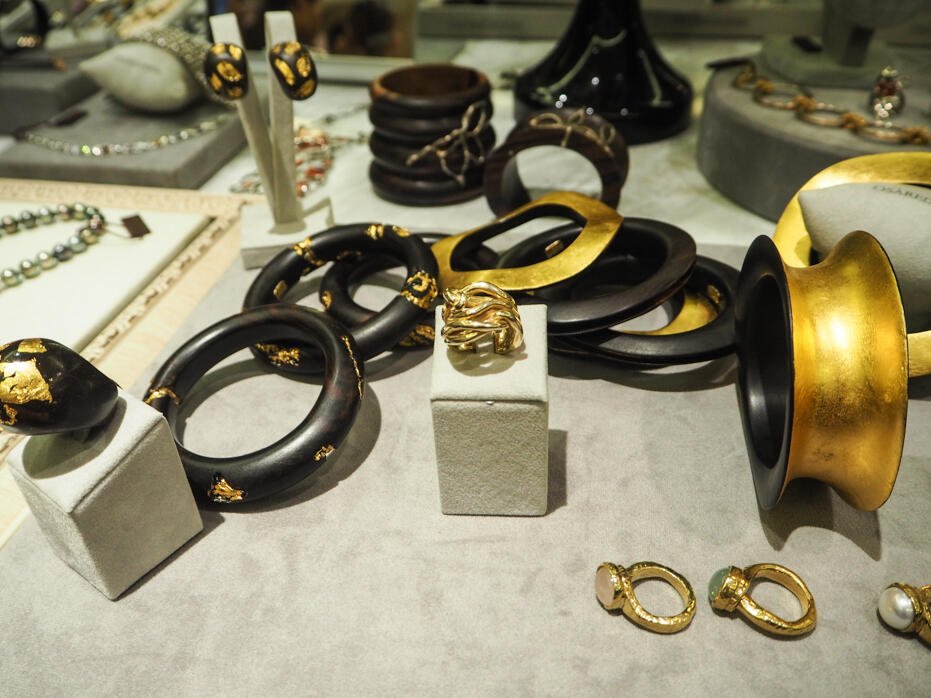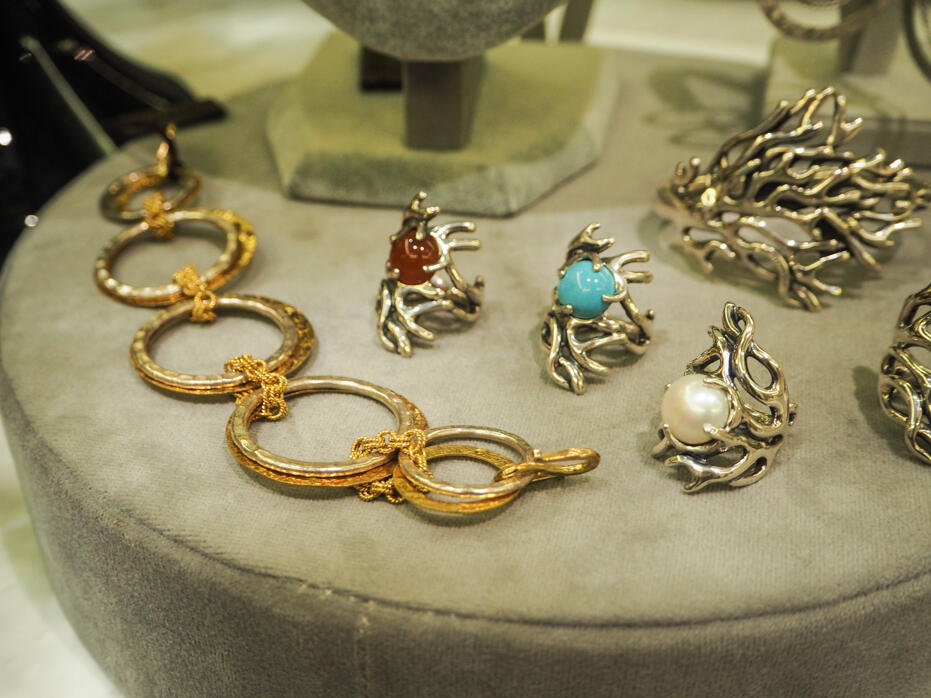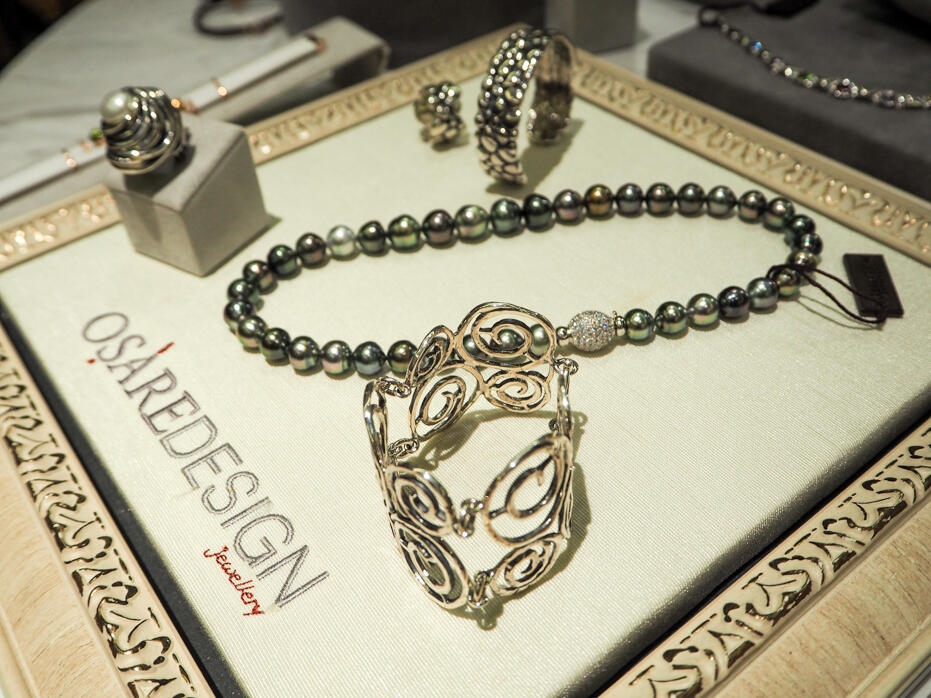 + + + + + + + + + + +
The Cruise 2016 Collection is already available at Melinda Looi's showroom, whereas the SpringSummer 2016 Collection will be out in March 2016. For more information on Melinda Looi's Cruise 2016 & SS2016 Collection:
Melinda Looi Showroom
131, Jalan Maarof, Bangsar
59100 Kuala Lumpur
Website: melindalooi.com
Facebook: facebook.com/melindalooi
Instagram: @melindalooi