* written by Baby *
Last week, I volunteered to go for the opening party of Ben's Independent Grocer (hereafter referred to as B.I.G) at Plaza Batai. Joyce couldn't make it as she was doing her detox where she could only eat one bean a day for a week… KIDDING!
Anyway, since it's an event by The BIG Group, where usually, no expense is spared… I was mighty excited (as always!) because this would be my very first BIG event (geddit?). I put on my fancy skirt for this swanky supermarket opening and I got Sandra Woo to be my date (because food is her kryptonite)!
When I got there, it rained like mad! I had a panic attack for a bit because my fancy skirt is made of suede and I just flat ironed my hair to perfection! Ahhhh… Silly Baby, it's a BIG event, naturally there would be guys with huge umbrellas escorting you from your car to the venue. They'd got it all covered!
And as I predicted, the whole setting screamed "CLASSY!". Guys came in suits and ladies in their best cocktail dresses and stilettos as high as their hair buns. There was a string quartet playing soothing tunes in the middle of the Plan B Roasters and B.Read (bakery area). Uniformed waiters and waitresses were serving all kinds of canapés, wines, champagne, cold-pressed juices and I wouldn't be surprised if they were to serve water that came from the fountain of youth that night!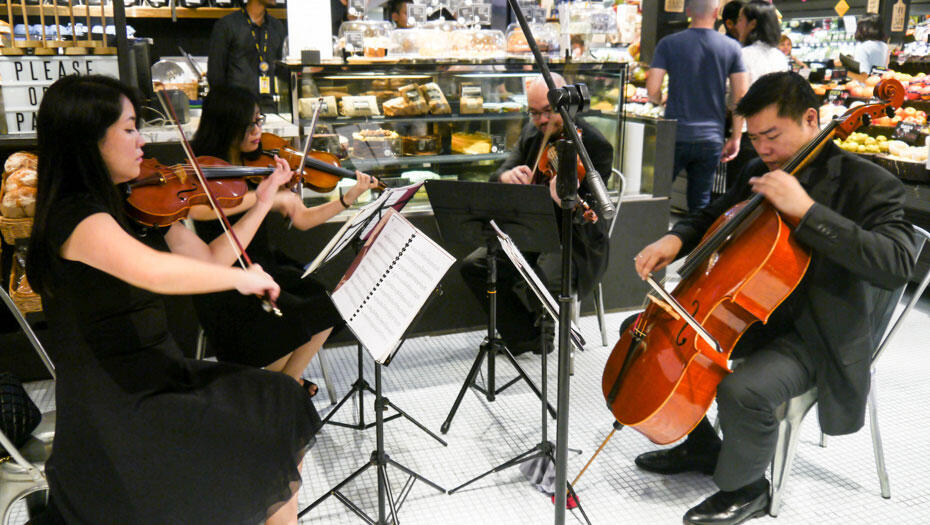 B.I.G @ Plaza Batai is a new shopping and dining enclave which is divided into several sections- including Botanical Produce (fruits & vegetables), Barn Butchery, Bon Gourmet, Bay Seafood, Malaya Kitchen (local ingredients), Japanese, Dairy & Frozen, Boozelt (Wine) and S.Wine Deli.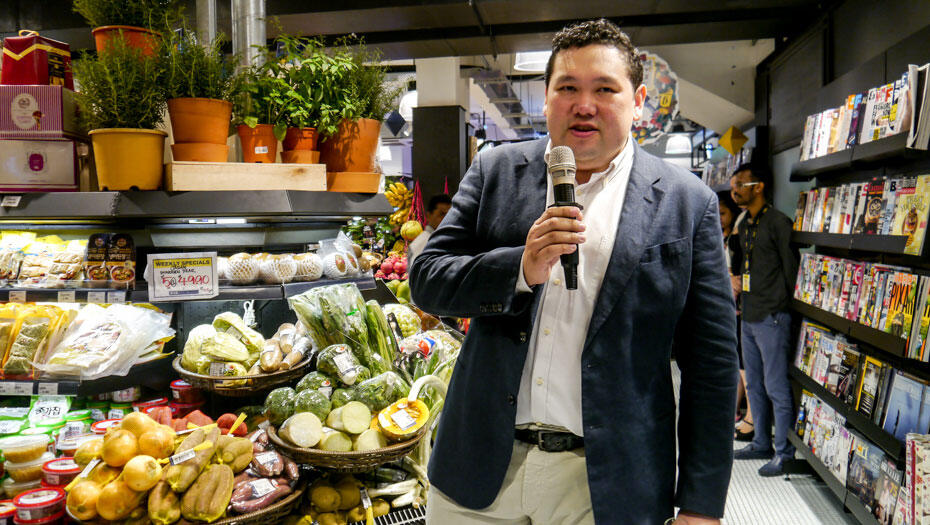 "This is what we affectionately call "Little B.I.G", a smaller version of what we have in Publika and I hope it encapsulates what grocery shopping should be. We traded what's the best available around the world, put it here in store for your shopping convenience. Now, five years ago, this all seemed like a fairly distant dream. The idea of being able to curate products from around the world and bring it here to Malaysia, that seemed like a far-fetched fantasy. I mean, we grew up traveling around the world and instead of visiting famous tourist places, our first stops were always supermarkets. So this store here is an accumulation of my personal fantasy of what supermarkets should be… for the last 30 years," said Ben (founder of The BIG Group) during his heartfelt welcome speech.
B.I.G introduces the Eat.Drink.Shop concept where there are plenty of dining options to be sampled before or after you do your grocery shopping. For example, there is Ben's General Food Store located at the opposite end of the Grocer. This neighbourhood eatery houses a wide array of brands each with their own unique cuisine and expertise from fresh salads, spit roast chicken and pizzas, to a new range of modern tapas, seafood and shuck-to-order oysters.
It doesn't stop there, people! Beauty & the Beast will also open its doors very soon. Beast is a bar and grill which serves juicy steaks (oh.my.god!), lobsters and hearty burgers. Its partner-in-crime, Beauty, is a sophisticated bar catering to the likes of strong, tongue-in-chic women (KBF ladiiiiies, holla!) who enjoy fancy cocktails and the finer things in life (oh, don't we all now).
As I walked in deeper into this 17,000 sq. ft. space of utmost brilliance, I found myself stopping at the seafood station where I stood there for a good few minutes stuffing my face with freshly shucked Irish oysters, prawn cocktail and ikura. T'was divine and mad satisfying.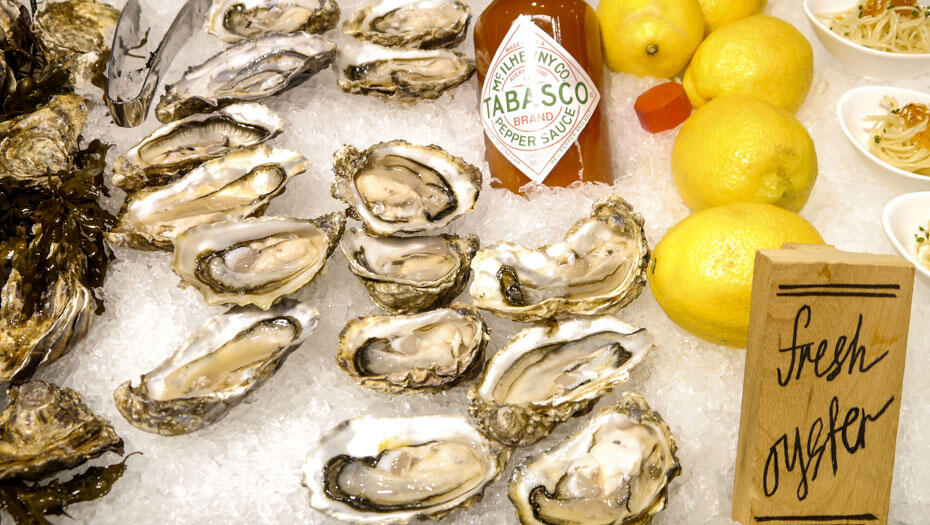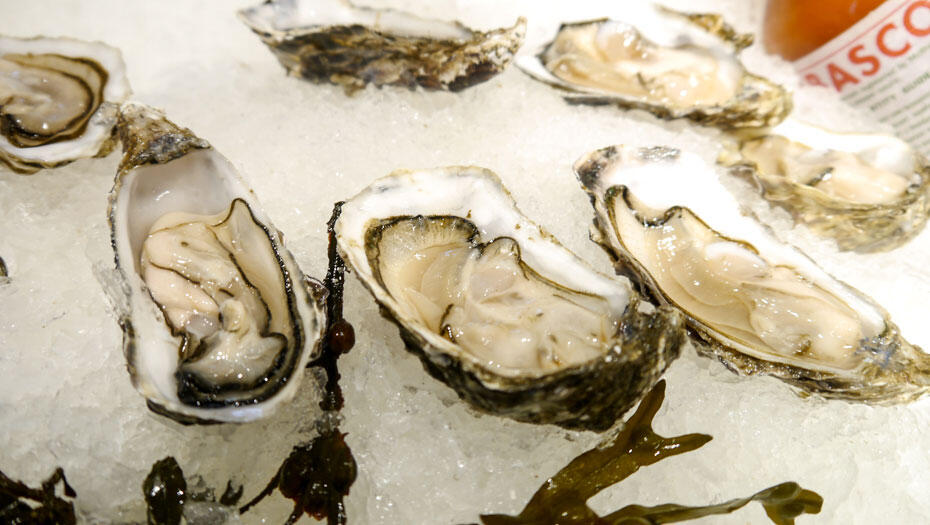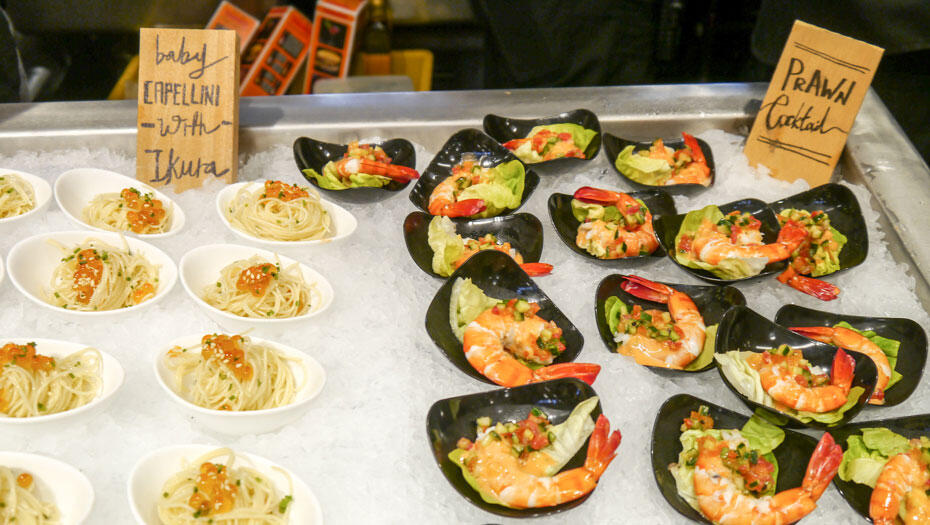 After I was done with the seafood, I ventured towards the grill where they served EVERY SINGLE THING THAT I LOVE!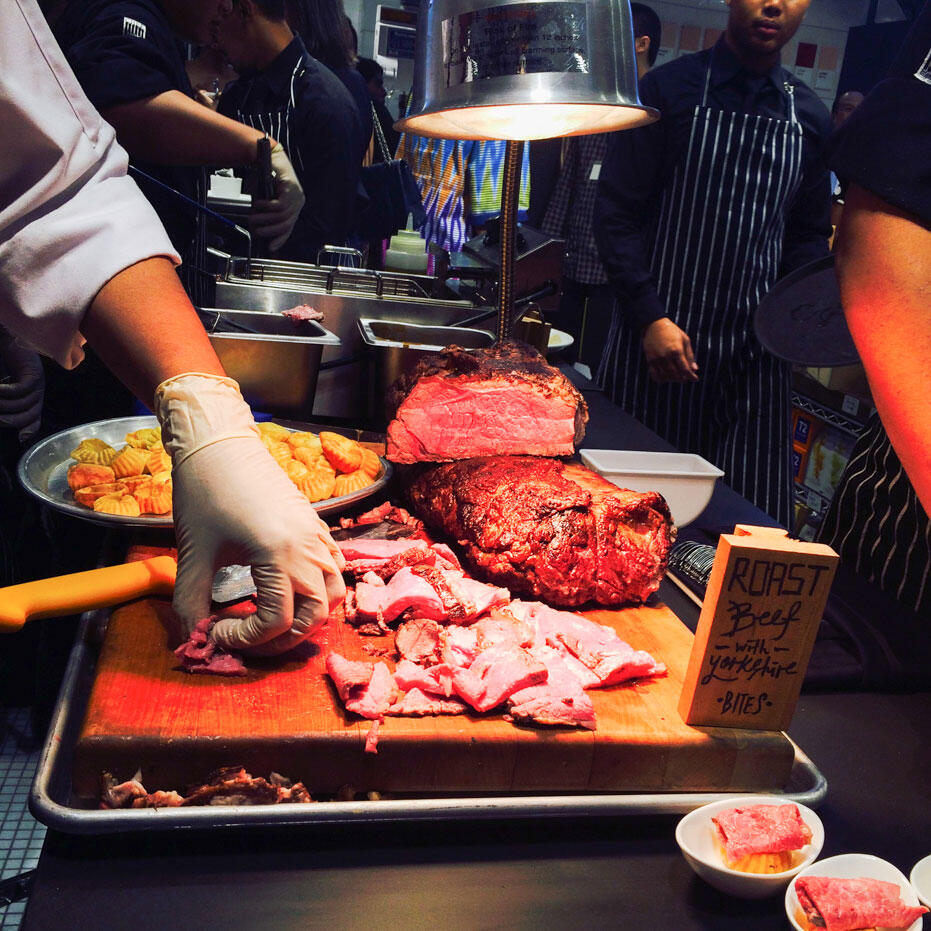 [Funny story: Before Joyce left the office that day, she told me to text the KBF group chat pictures of food from the event. I didn't like the idea. But I said, "Suuuuuuuuure…". So I texted the picture above and got a "Fuck off!"
One bean, ladies and gentlemen!]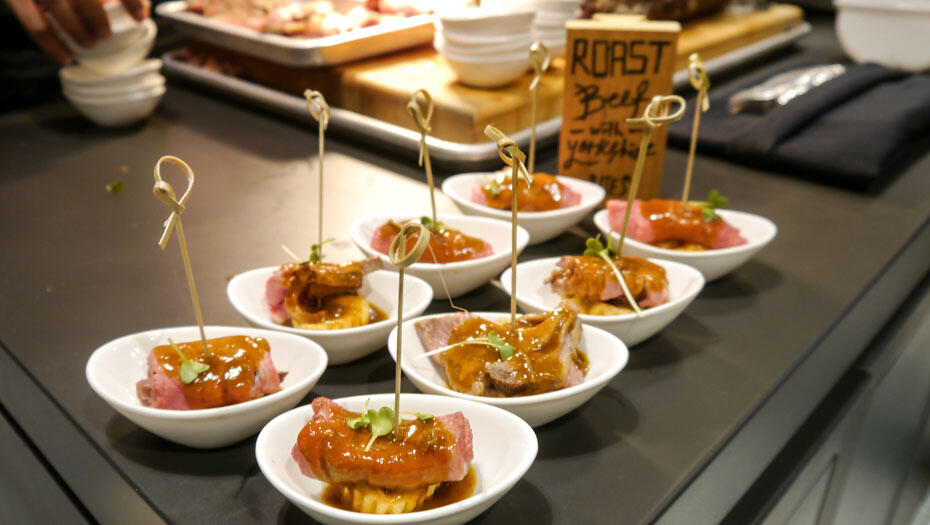 Roast beef with Yorkshire bites.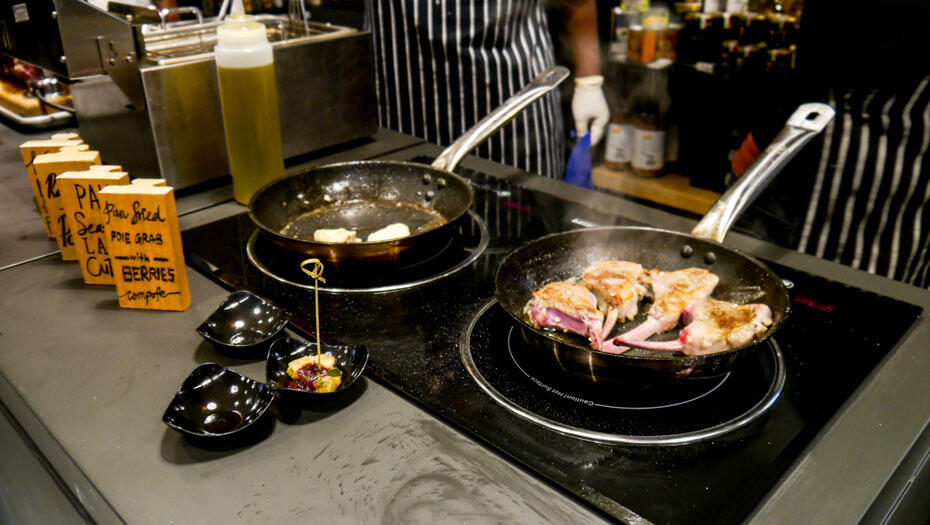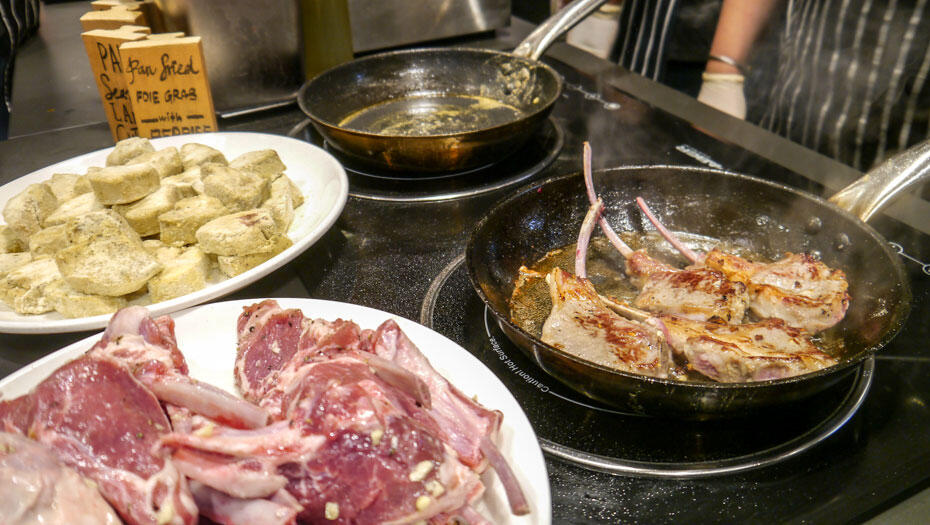 Pan fried lamb cutlets.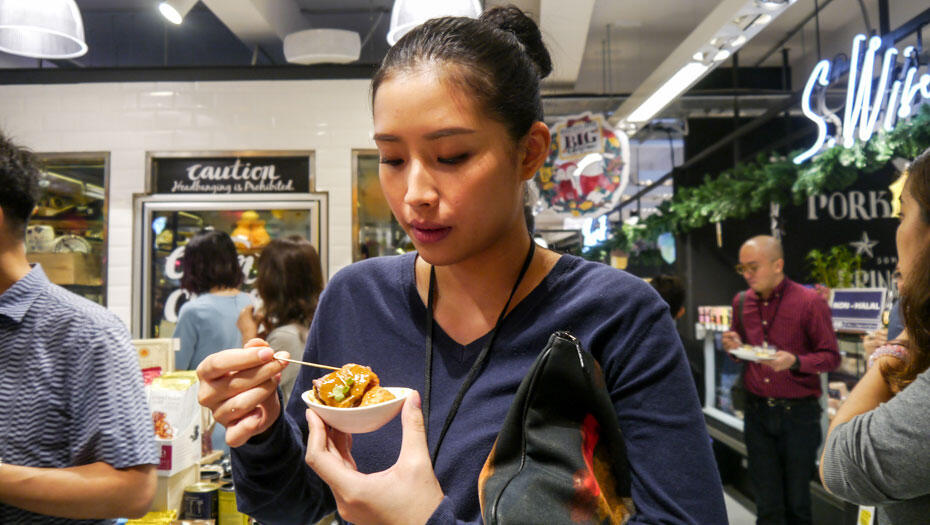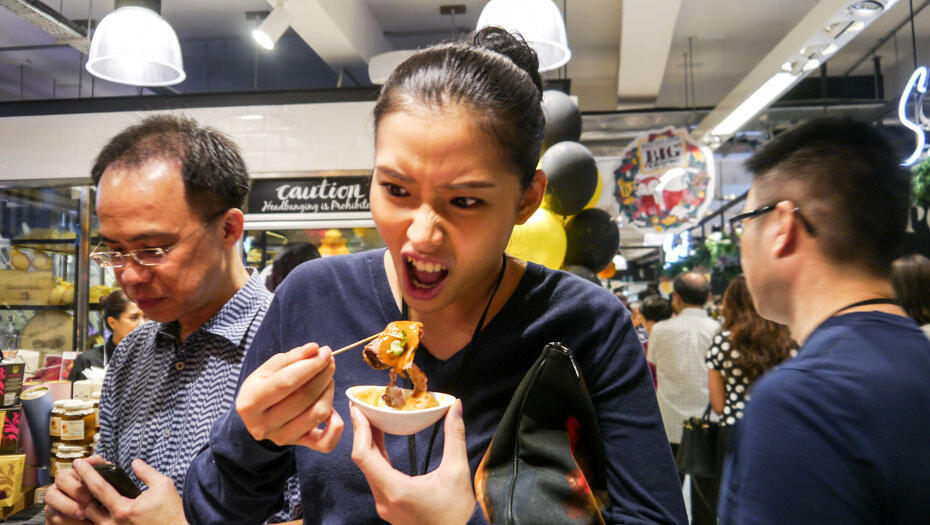 Just do you, Sandy!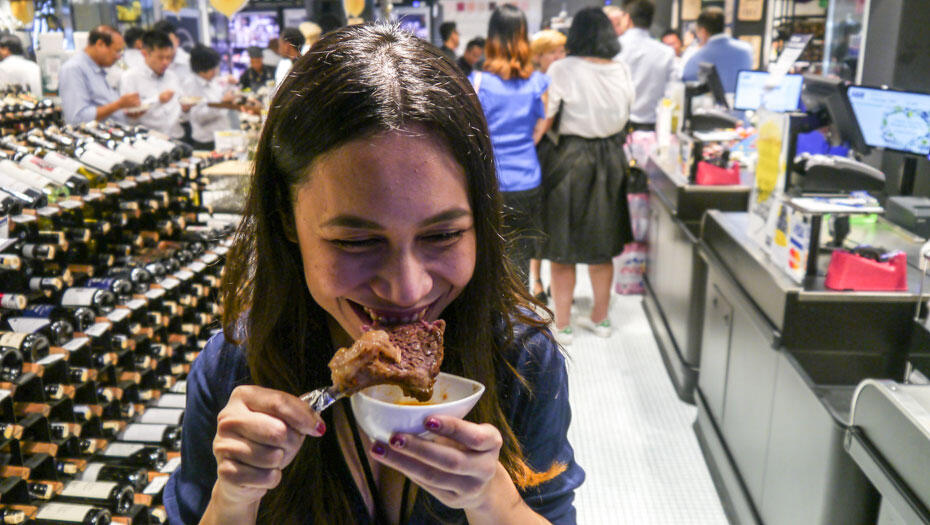 Baby and her love!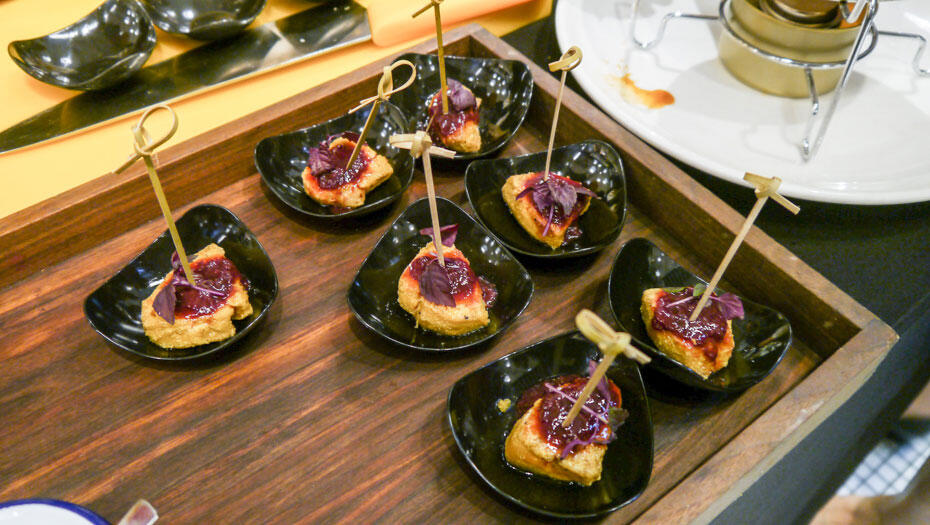 Pan fried foie gras with berry compote.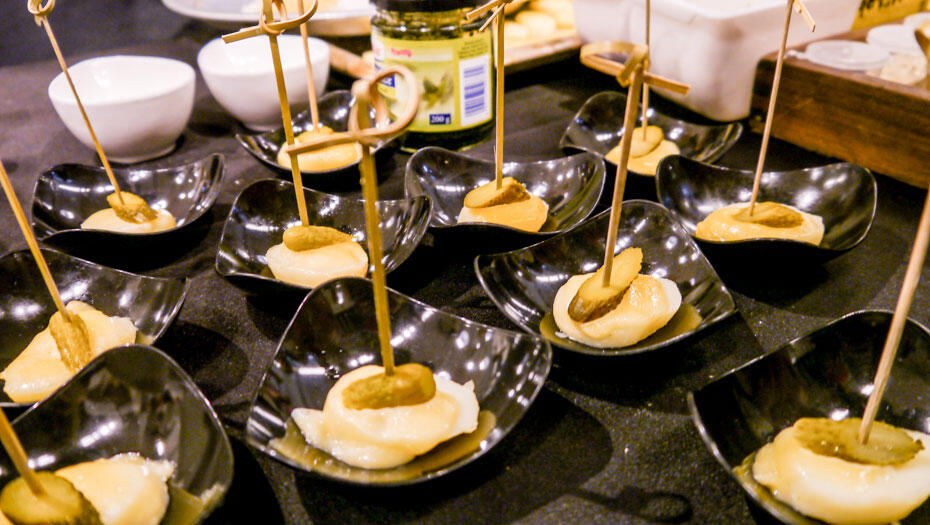 Pan fried scallop.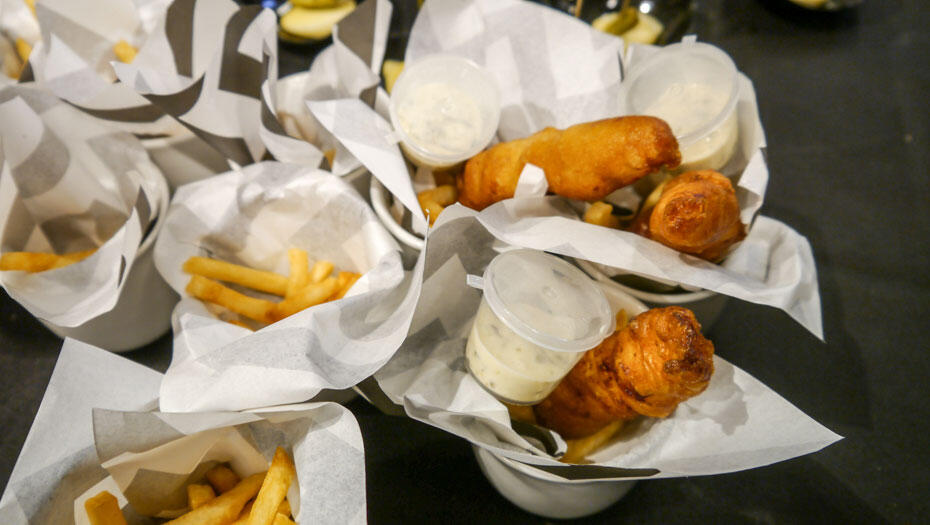 Fish & chips.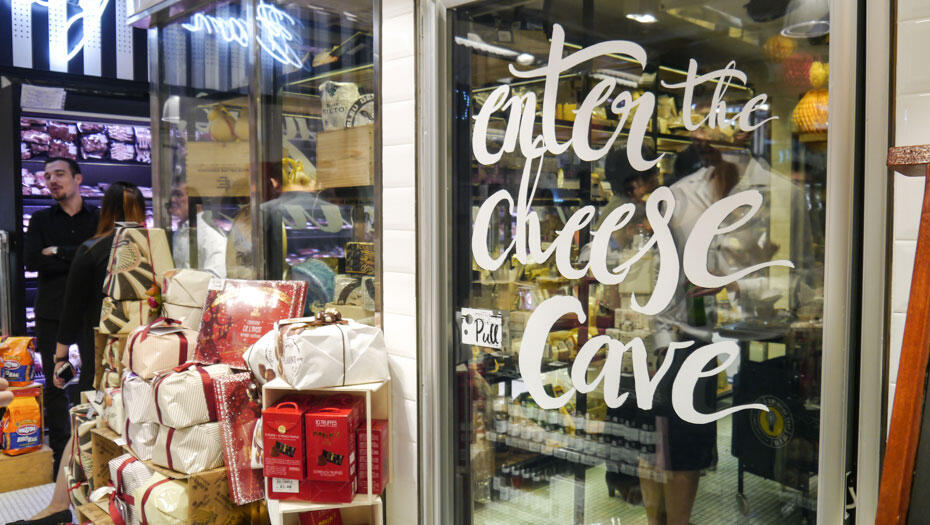 Lo and behold, they even have a cheese cave offering a vast selection of seasonal cheese from around the world!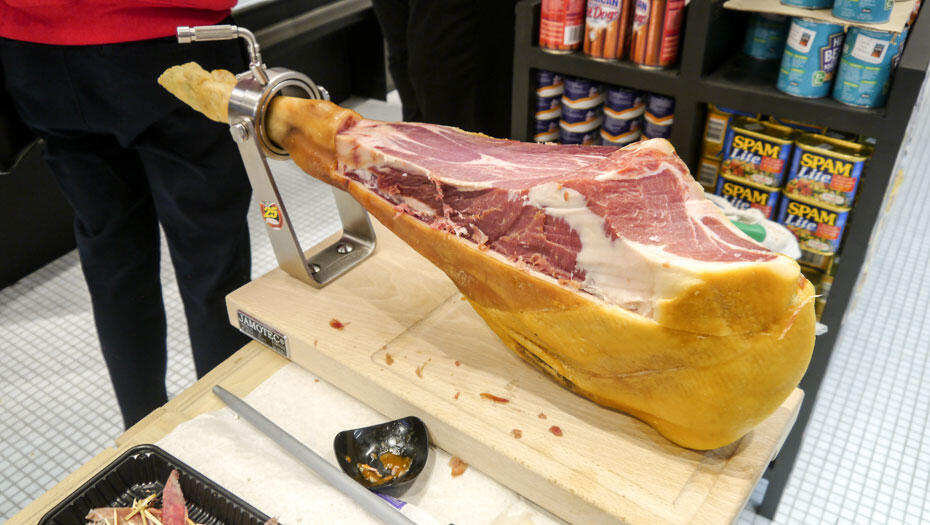 There is also jamon.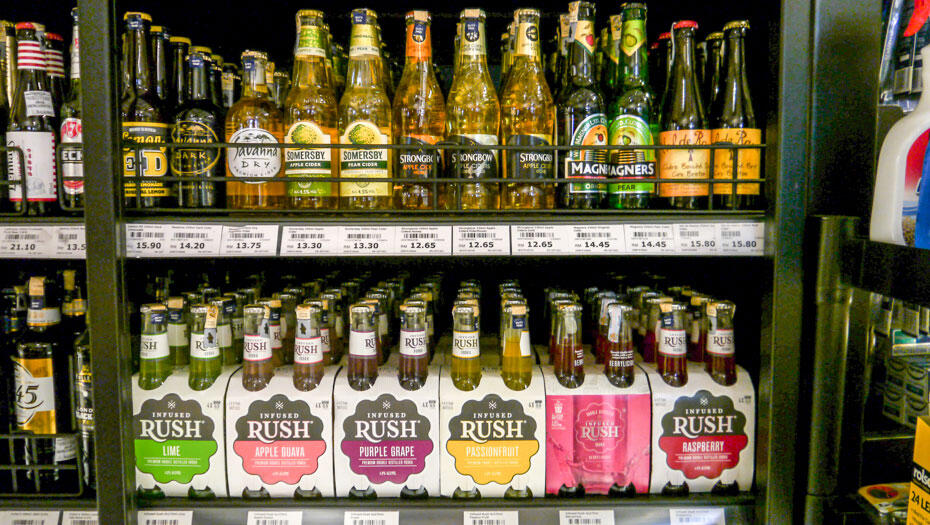 All the fancy alcohol that you need!
And of course, at such a fabulous event, one is sure to bump into fabulous faces.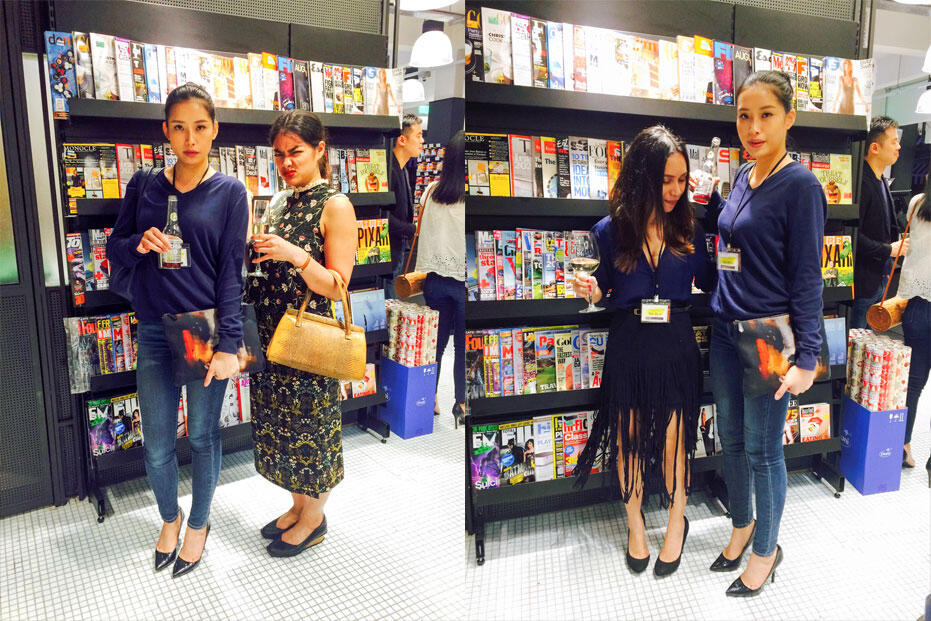 Sandra Woo and Claudia making her "No Cleo!" face. Claudia is the editor of Cleo Malaysia, btw.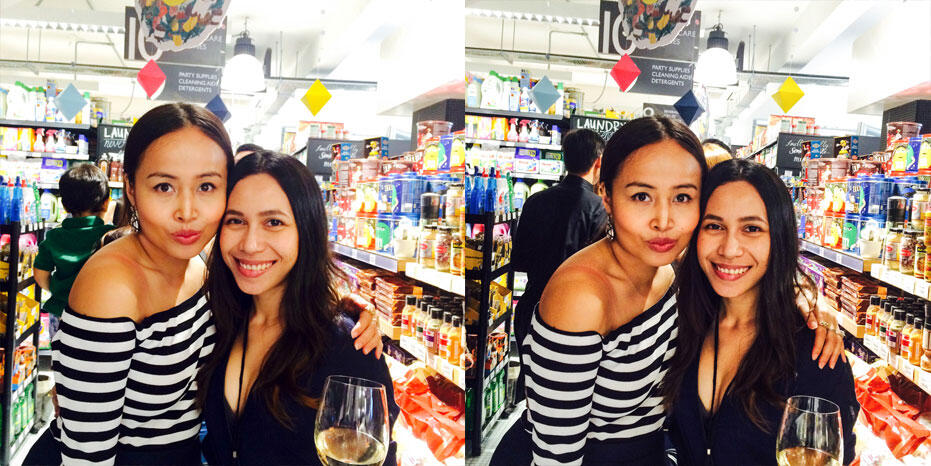 Dahlia and her signature "pruuuuune" pout.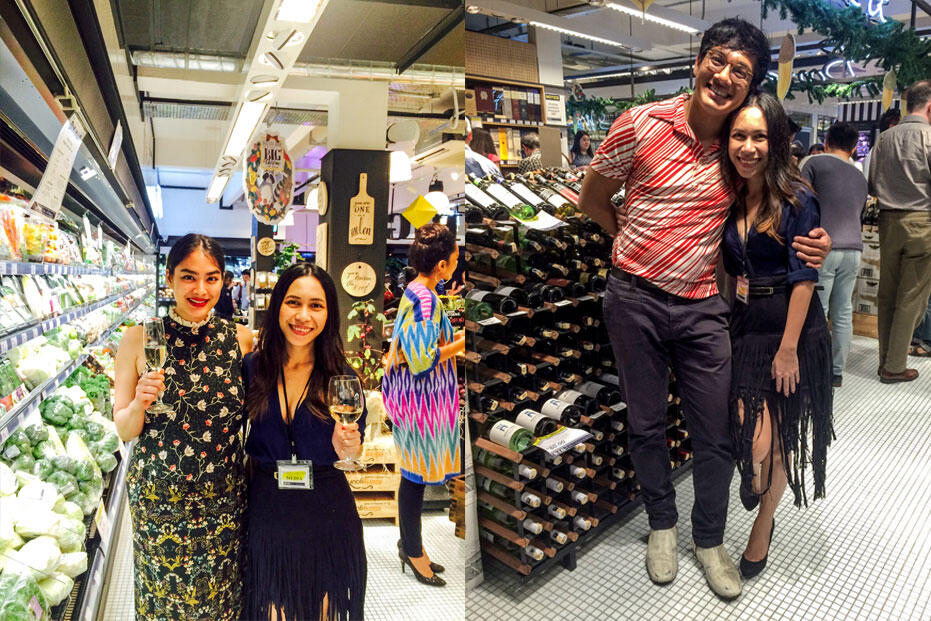 Claudia and myself at the vegetable aisle probably trying to make responsible food choices. And myself again with Malaysia's very own Bernard Chauly.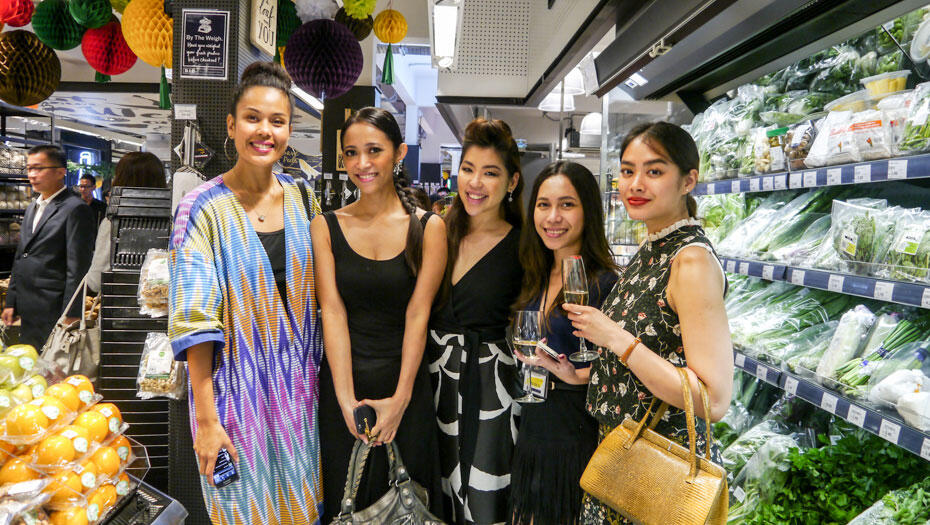 Artist Nini Marini, Founder of Asian Potions Rozie Mastor, Founder of Bowerhaus and wife to Ben Yong –  Elizabeth Lee Yong, Baby (me!), and Claudia.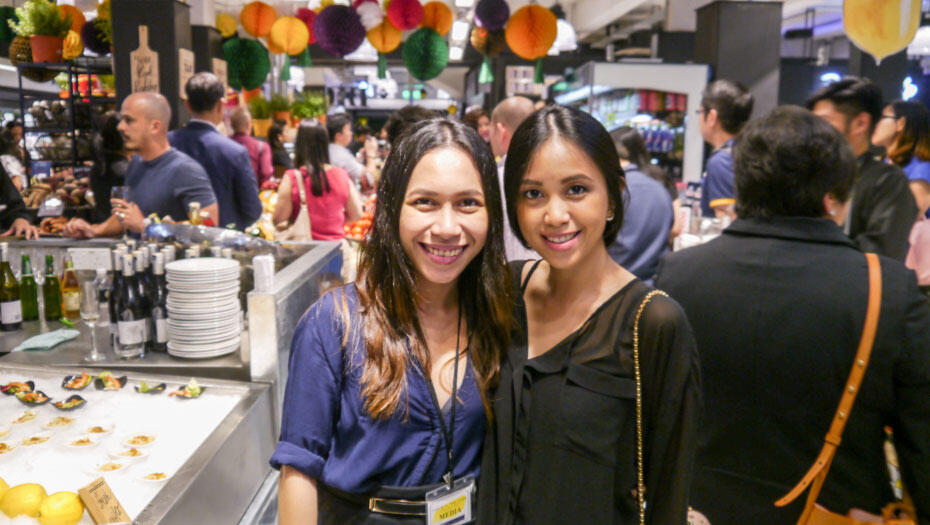 With founder of Kek & Co., Farah Melissa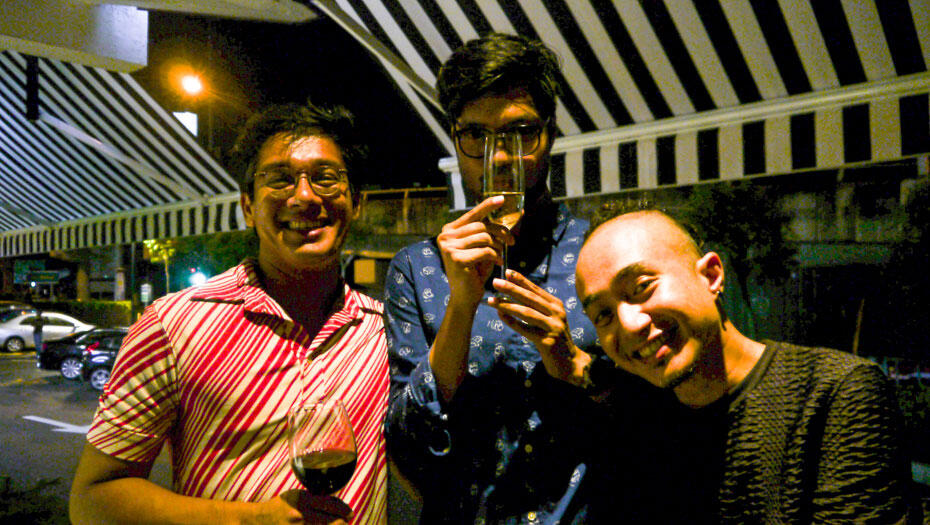 Film director Bernard Chauly, Entrepreneur and DJ Alexsquared, and casting director Farid Ramlee.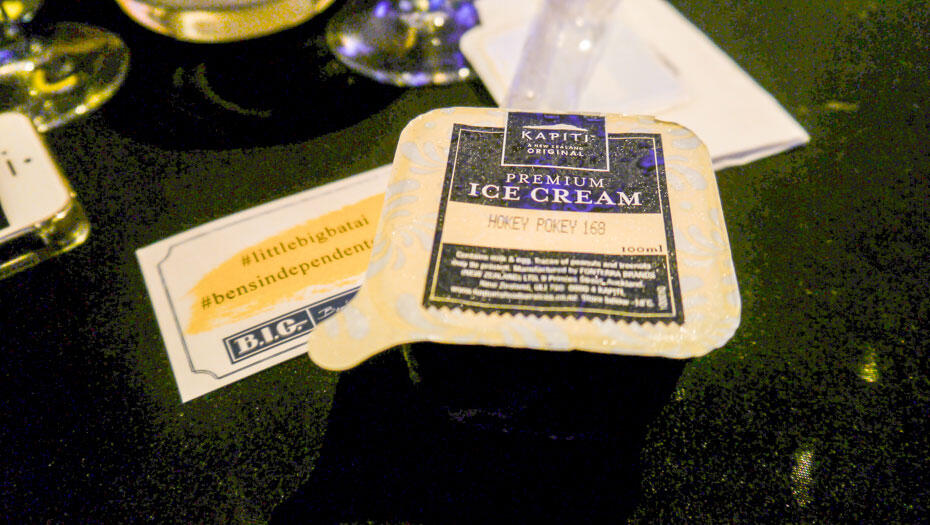 I ended my night with this brilliant Kapiti Hokey Pokey gourmet ice-cream,
bid bye-bye to everyone, and headed home at 11.30PM like a good girl 😉
+ + + + + + +
Ben's Independent Grocer (B.I.G)
Lot 6, Plaza Batai
Damansara Heights
Website: www.thebiggroup.co
Facebook: www.facebook.com/TheBigGroup
Instagram: www.instagram.com/bensindependentgrocer