NARS celebrated the opening of their second flagship store by throwing a huge party, entertaining their guests with awesome performances, nibbles, drinks and a showcase of some looks their make up artists created specially for the night.
The event was held at the centre court of Mid Valley right outside their new store. It was packed and onlookers passing by the area stopped to see what all the commotion was about. Even people from the floors above were looking down at the neon lights and flashing cameras – I have to admit, I did feel pretty special with all that attention.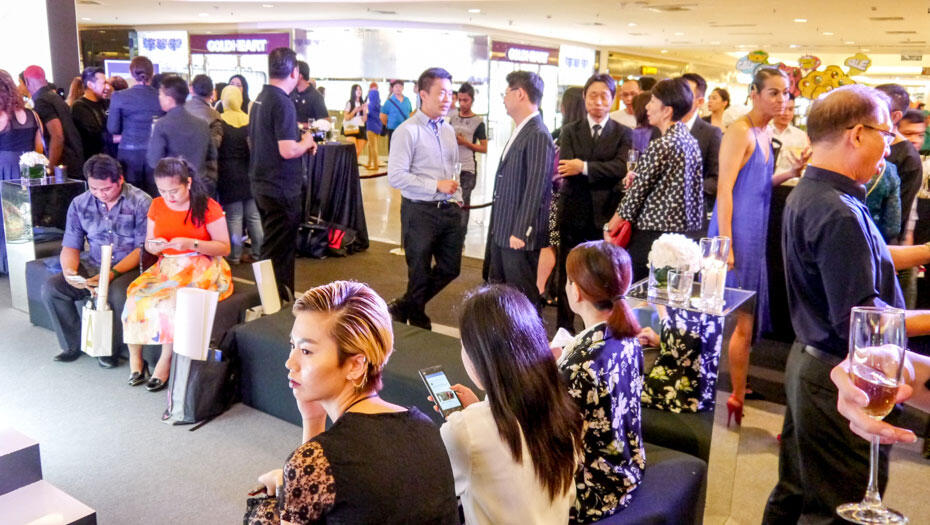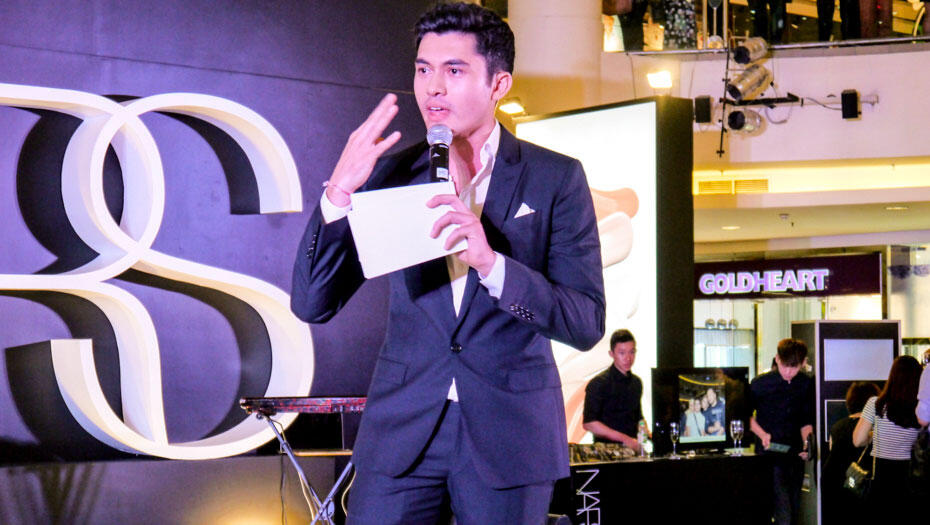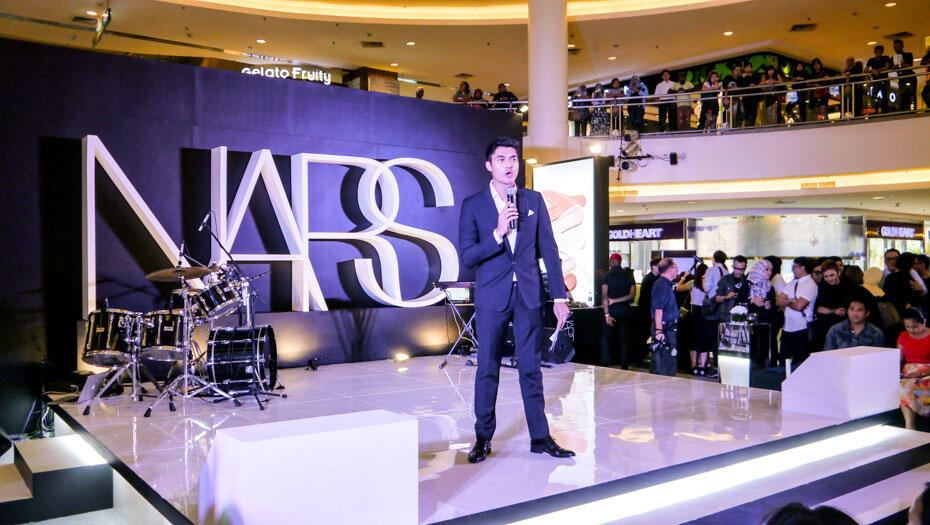 Henry Golding, the emcee of the night, making all the ladies in attendance swoon. He's recently started vlogging *here*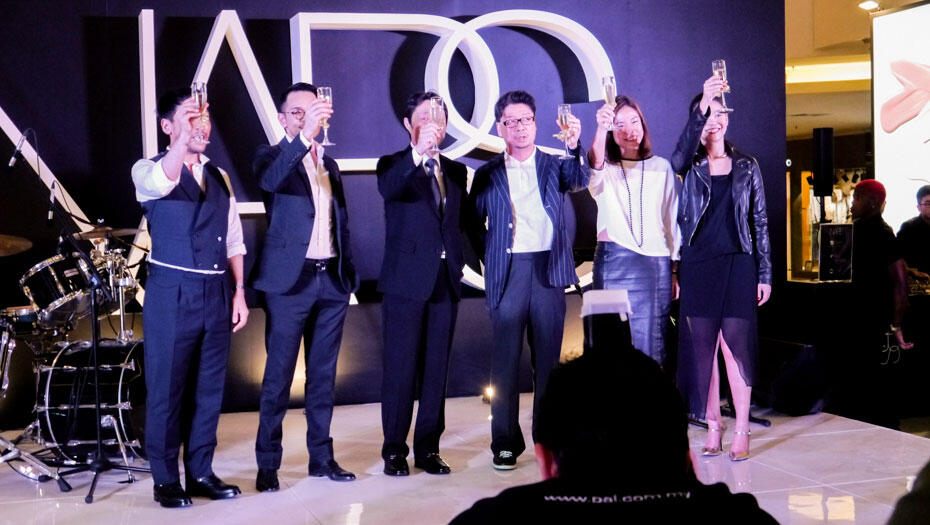 The NARS Malaysia Management Team raising their glasses to the successful opening of the new store.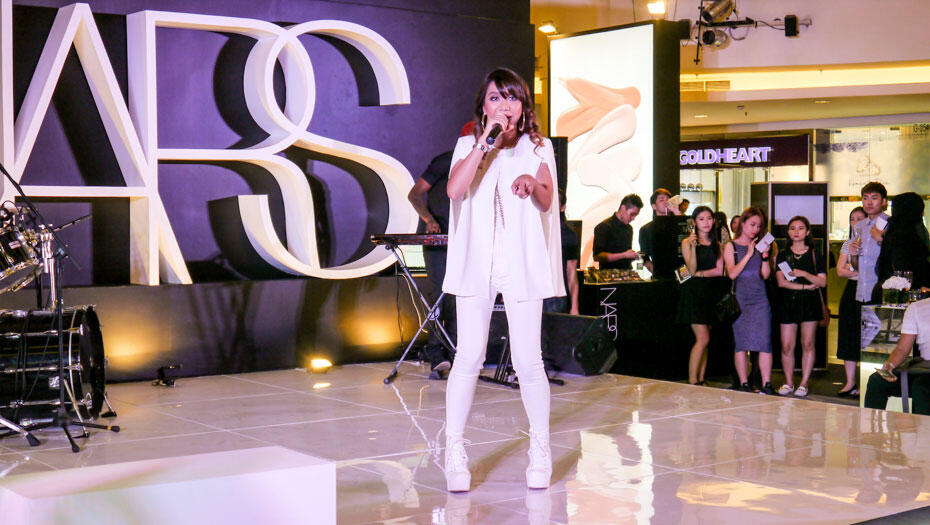 The party started heating up when singer and rapper Hunny Madu appeared on stage in a gorgeous, white ensemble.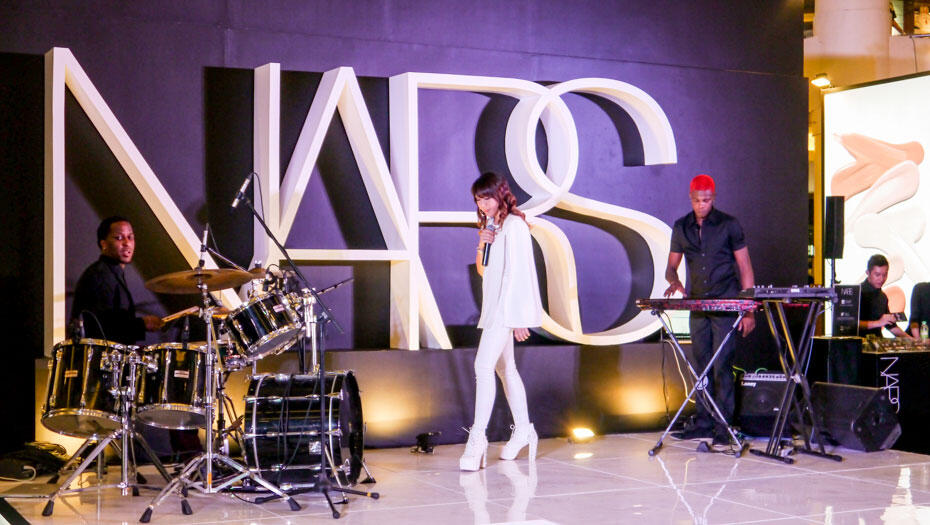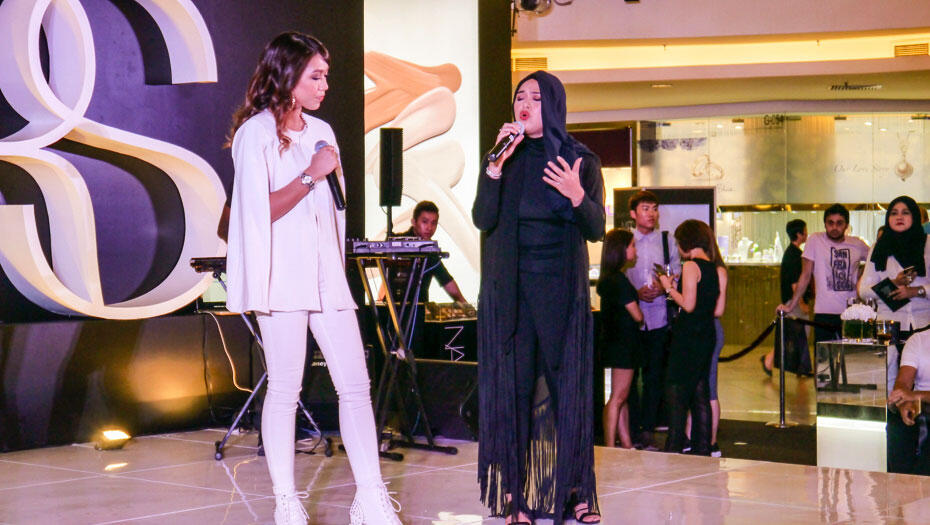 Najwa Mahiaddin made an appearance as well. It was my first time seeing her perform live and wow, she is really amazing. She and Hunny performed a duet on an Ed Sheeran number.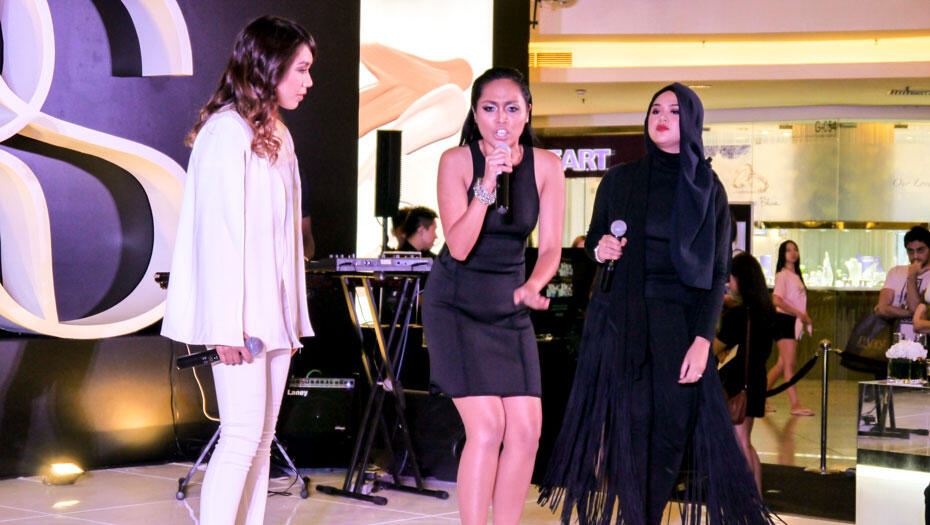 Just when everyone thought the performances couldn't get any better, Dayang Nurfaiza came on stage and the three serenaded the crowd with their powerhouse voices. It was so great. The crowd, both the party and everyone else in the mall, loved them so much they sang and danced along!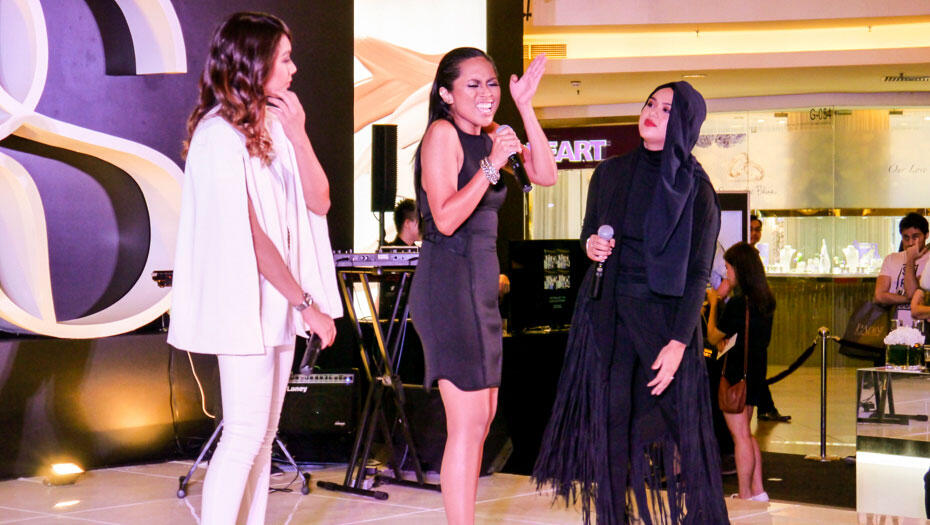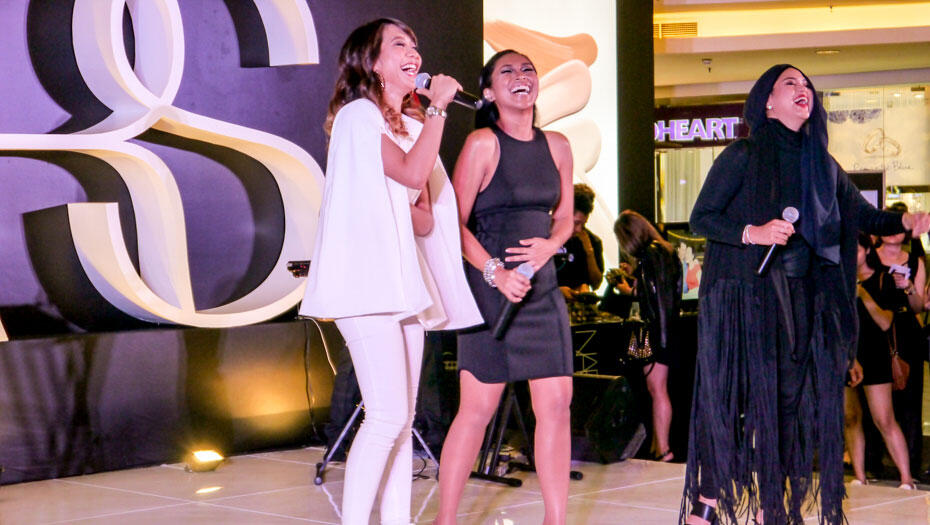 The three ladies are gorgeous!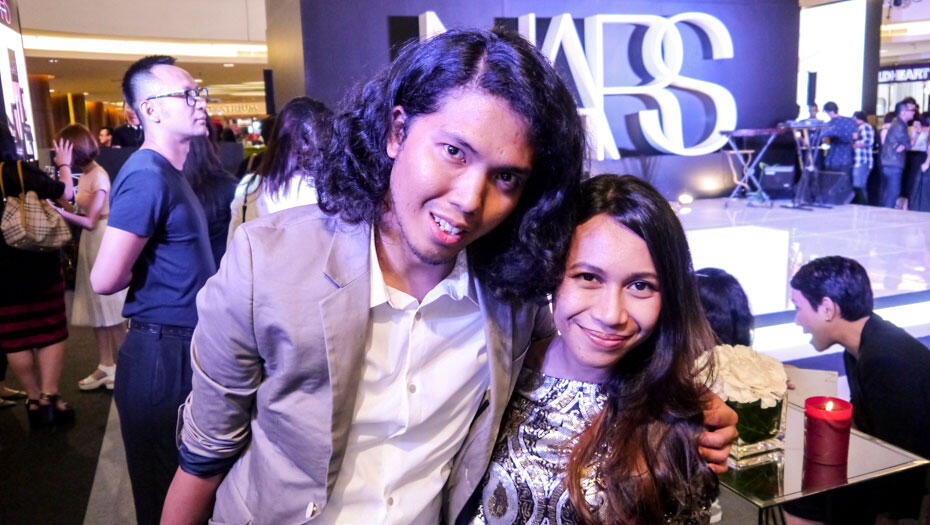 Khairul Abidin, Fashion Editor of EH Malaysia; and Baby.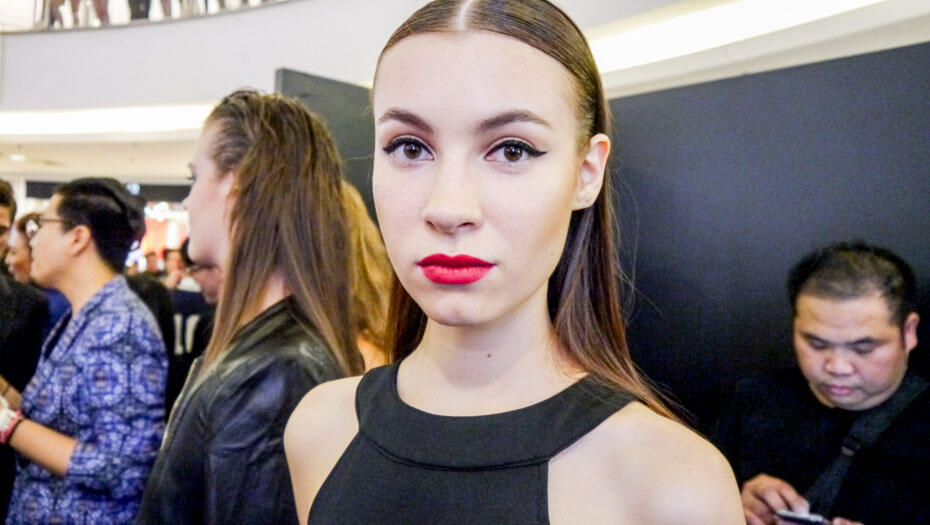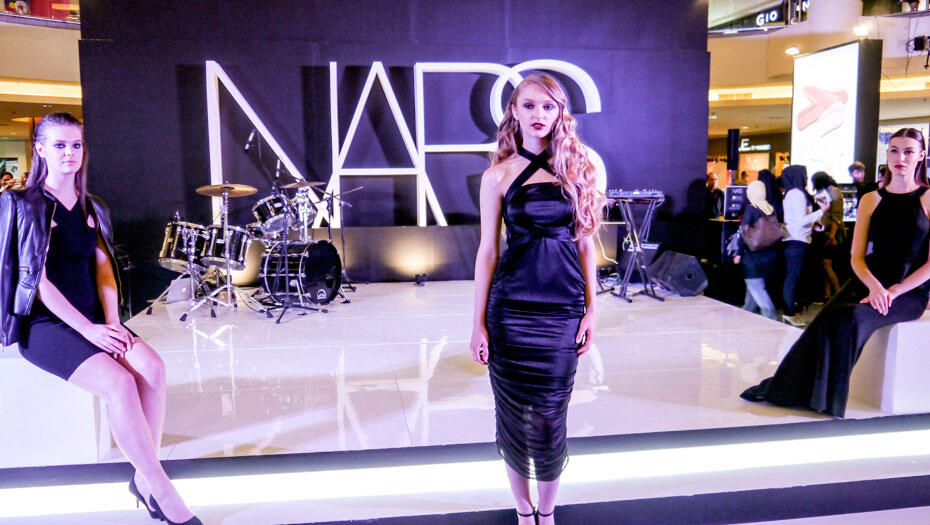 Here are some of the models showcasing NARS latest makeup trends – 70s mod smokey eyes and bold lips.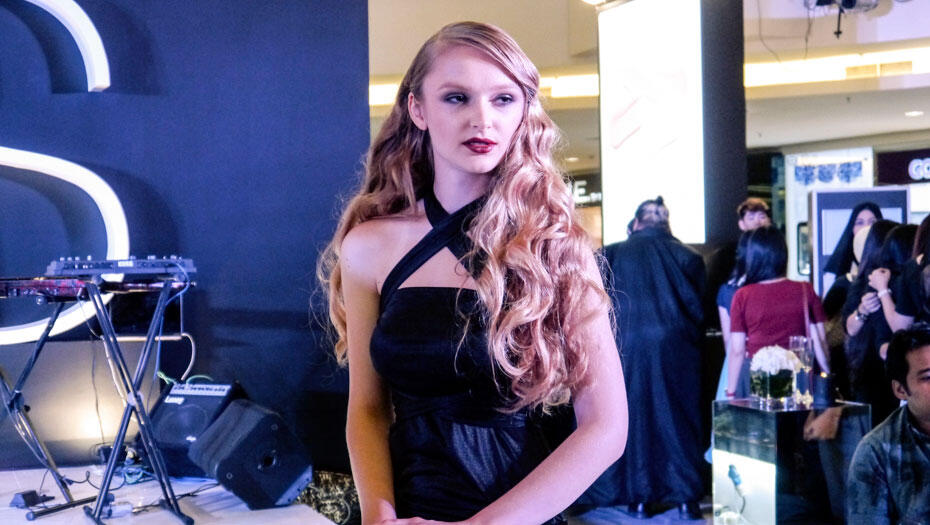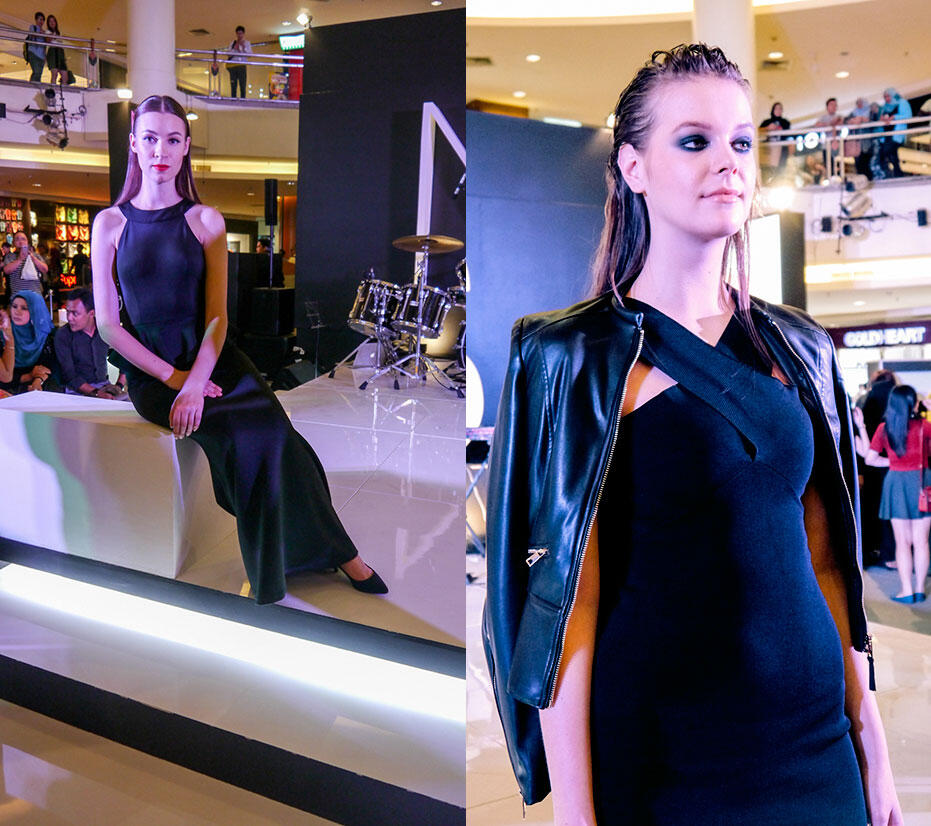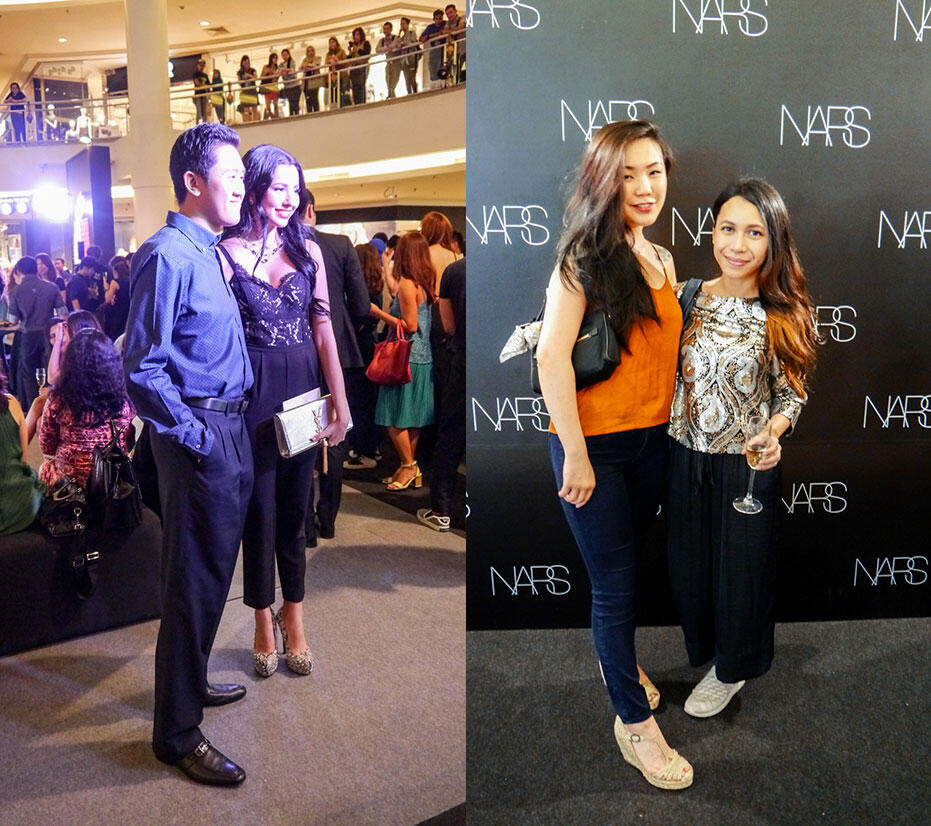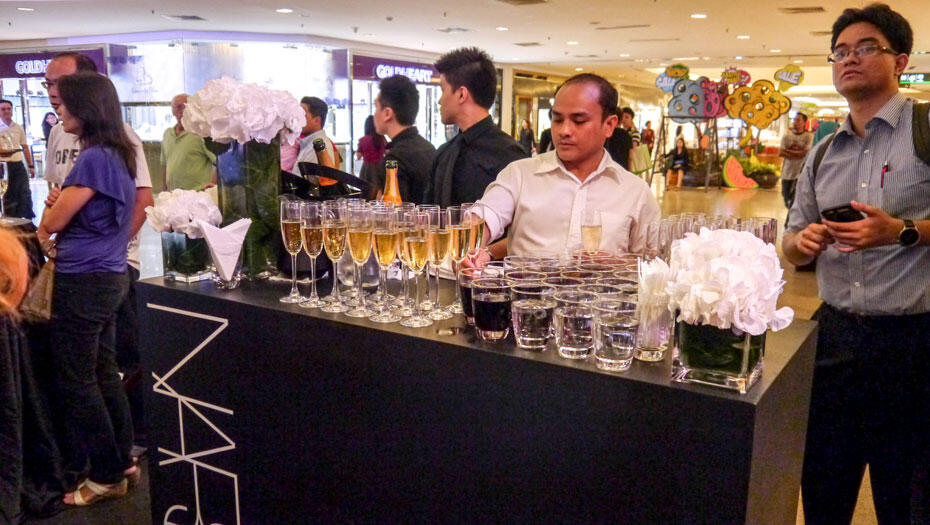 There were A LOT of drinks that night. NARS really knows how to throw one heck of a party!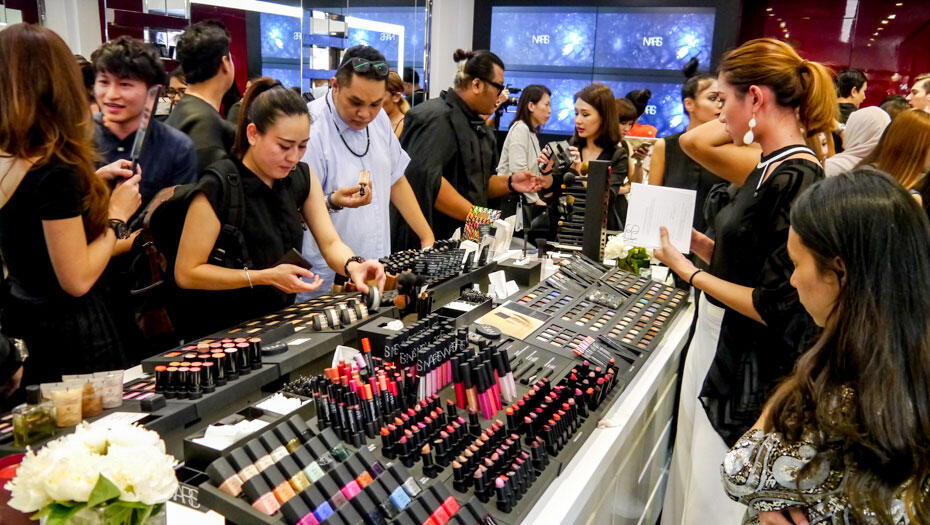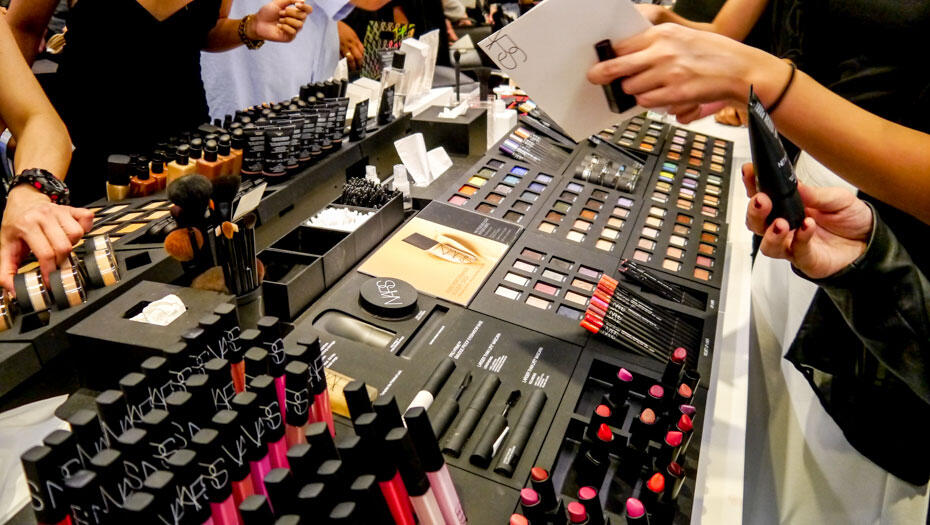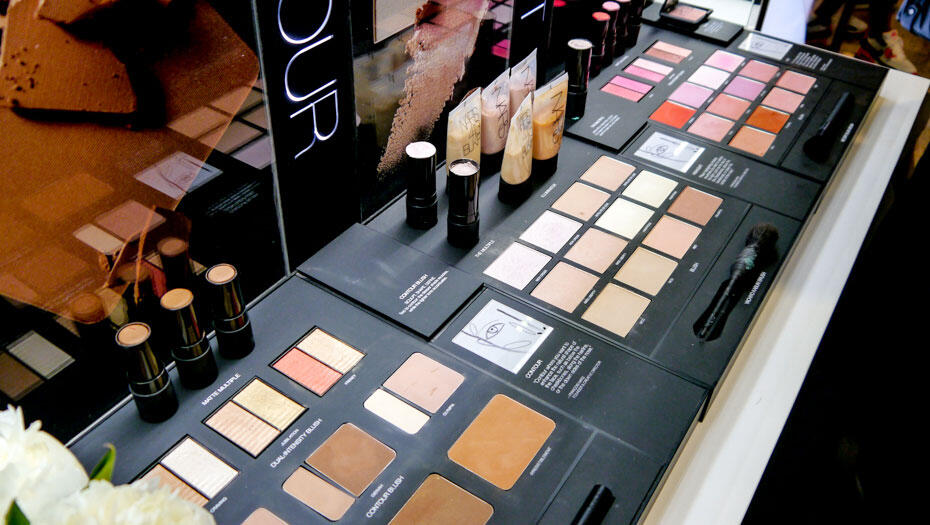 After the performances, the crowd browsed the store amidst the drinking and mingling to check out the latest products and spoil themselves with the generous cash vouchers presented as door gifts.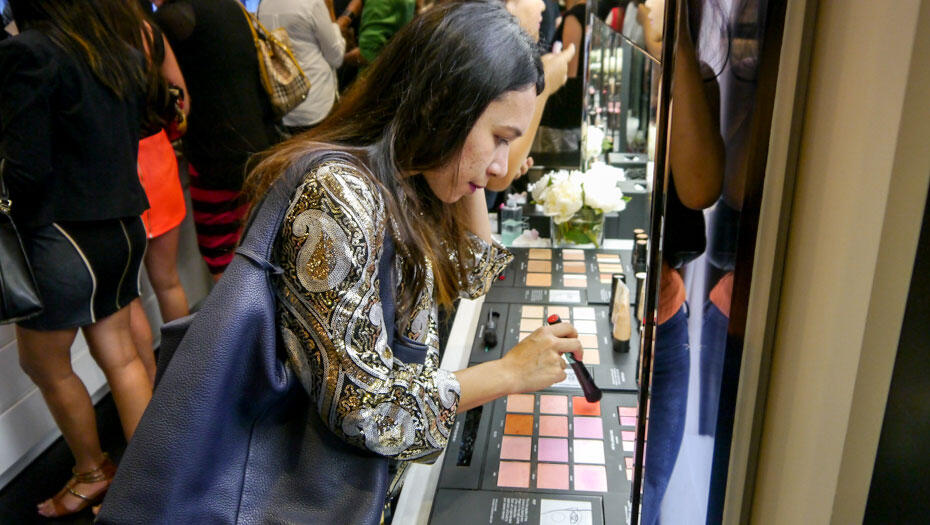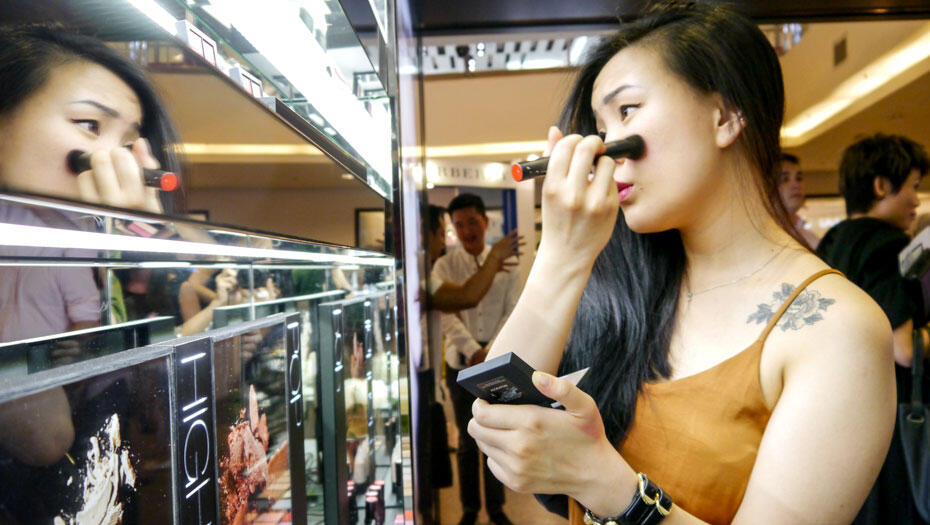 Baby and I trying on their blushers!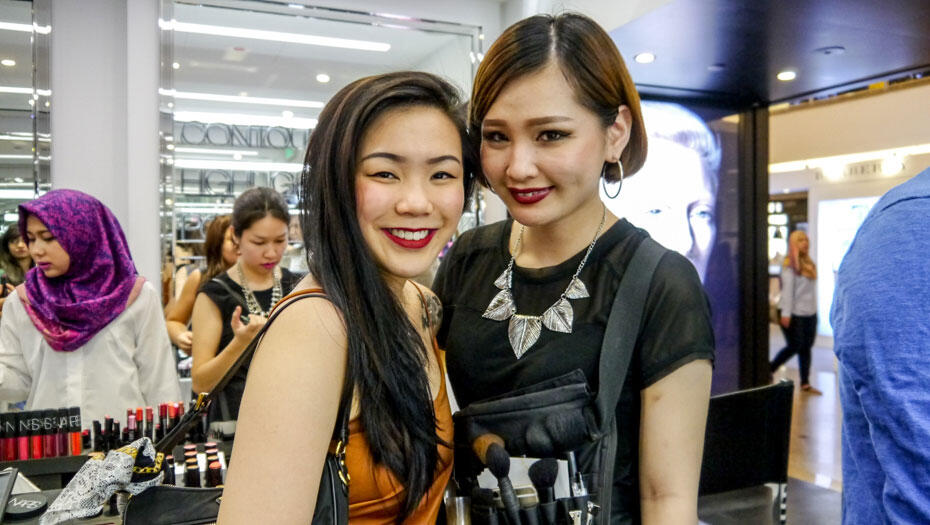 This is Sim from NARS who helped us out that night. She is such a sweetheart! I asked her to pick out a lip colour for me to try on and she chose a bright red lip crayon. I loved it so much I had to get it.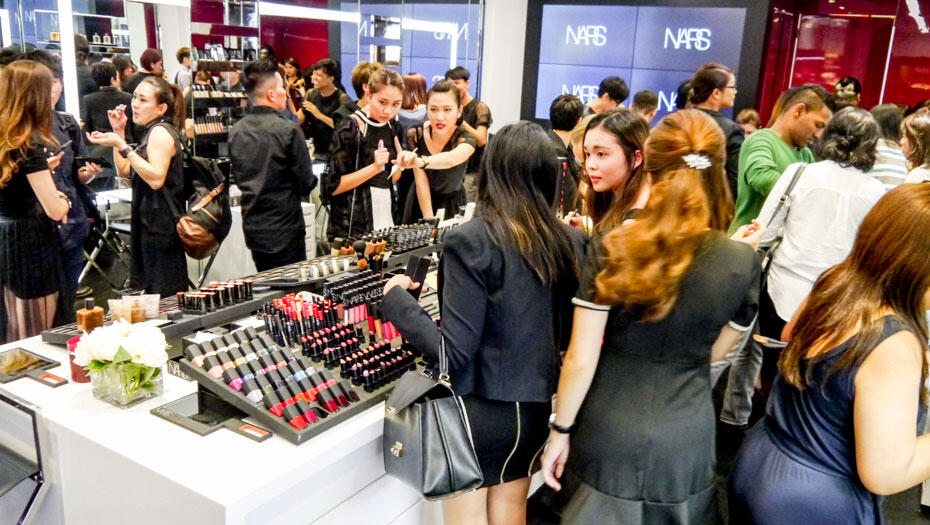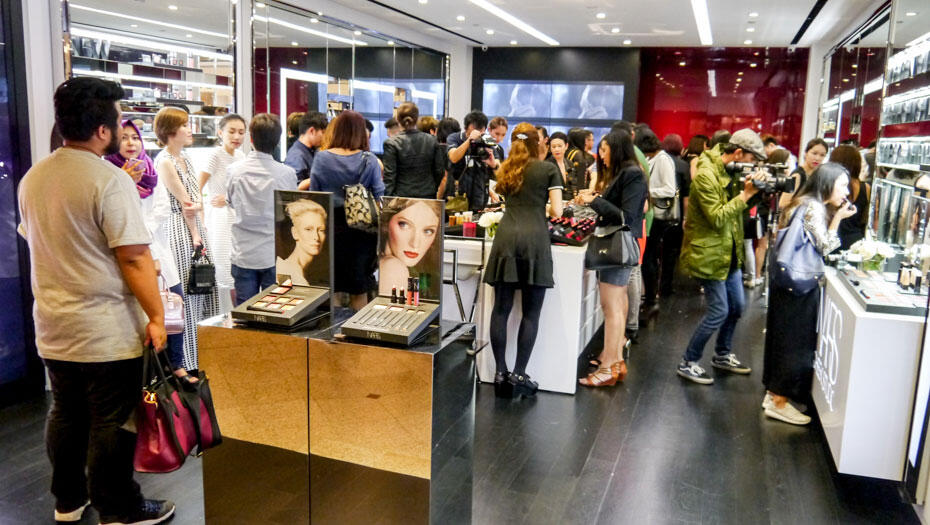 The NARS Private Screening Fall 2015 Color Collection just arrived in the store and let me tell you, the dual intensity eyeshadows and blushers are mad pretty. Best make your way down to NARS soon to get your hands on those babies! I know I'm definitely going to.
Congratulations on the new store and thanks for the awesome party, NARS!
Check out their latest store at:
NARS
Lot G-058, Ground Floor,
Mid Valley Megamall
Kuala Lumpur
+++++
For more information about NARS:
Website: www.narscosmetics.com
Instagram: @narsissist