*Written by April*
As Joyce is currently on her #KBFsummer15 vacay, Andrew and I became the lucky two to visit 44 @ The Row to try out cocktails and American craft spirits. It was only my second day in the office when I was given this assignment. What? Alcohol during work hours?? YES.
44 is a pop-up bar that was previously set up at Bangsar's industrial space, APW (Art Printing Works), right by Pulp by Papa Palheta on Jalan Riong. They've now moved to The Row – some of you might remember it as Asian Heritage Row. When we got there, it took us a while to to find the bar – we had assumed it was above the row of cafes and restaurants, so we totally missed its sign that was right in front of Mojo, where we got dropped off. Oops!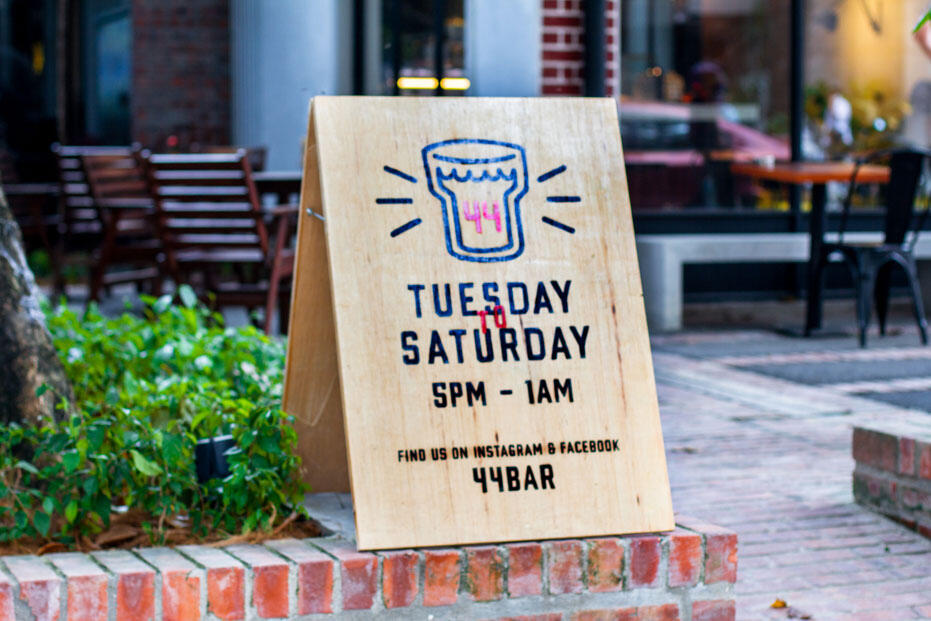 Searching for 44 was quite an adventure though; we started our trail from the sign and walked along the alley that leads to the back of the shops. It really didn't look like there was anything there (much less a bar) and it would've been pretty scary if it were dark but luckily for us, there was still light. We braved ourselves and walked to the very back of the alley and spotted the discreet "44" sign.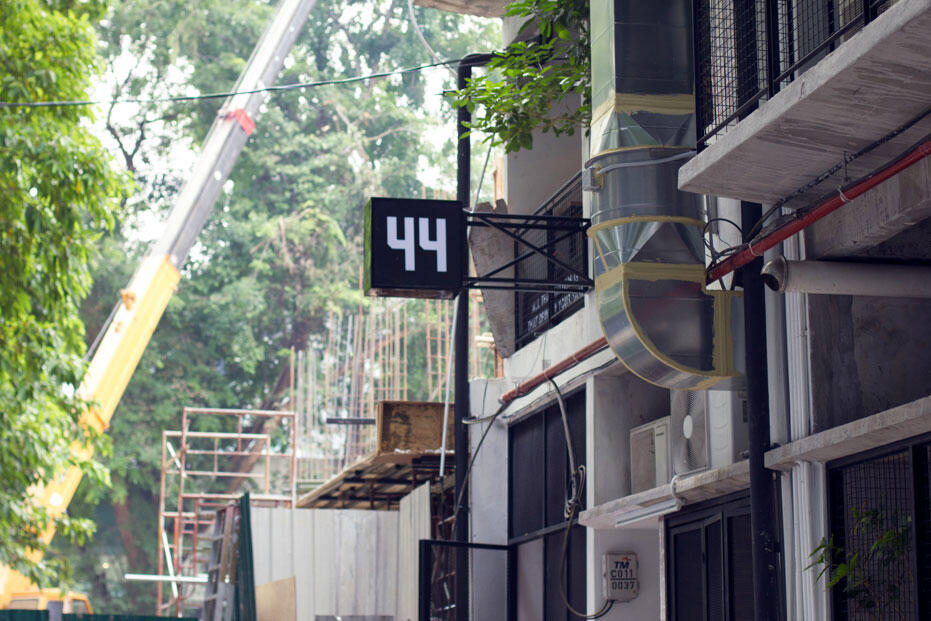 We were greeted by CK, who is the resident mixologist at 44. He basically runs the place. We got there a little before 5pm so they were still in the midst of setting up for the night.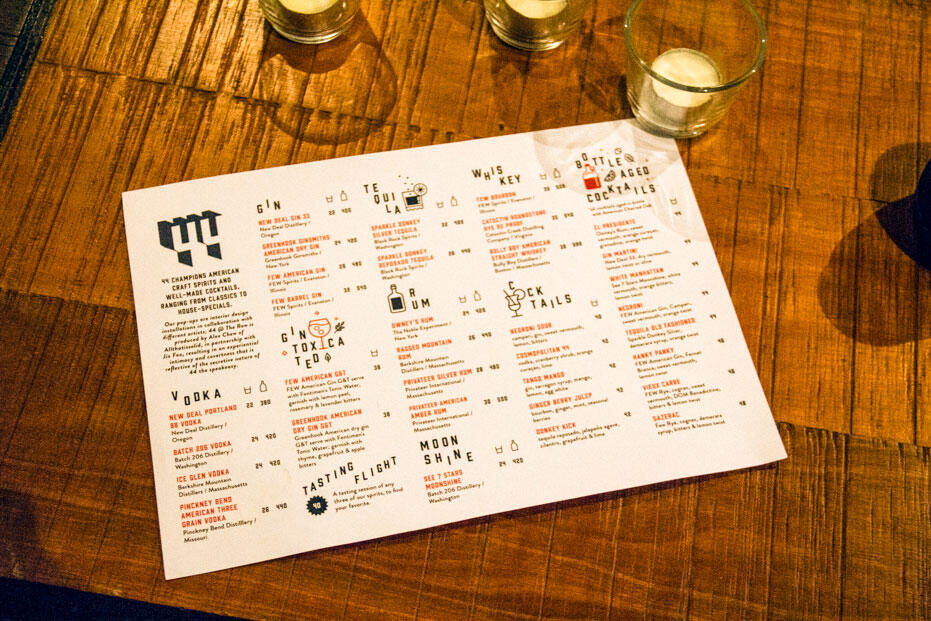 44 is the only bar in Malaysia to serve American craft spirits. Rye whiskey and the infamous moonshine are amongst some of the specials here. The menu here is different from the one they had back at APW and there were SO many things that sounded so great; I was super spoiled for choice.
They also serve bottle aged cocktails which I have personally never seen or heard of before. They ferment the cocktail mix in a jar for a period of time before making the cocktail! And this is all done in-house and in small batches – definitely some good stuff.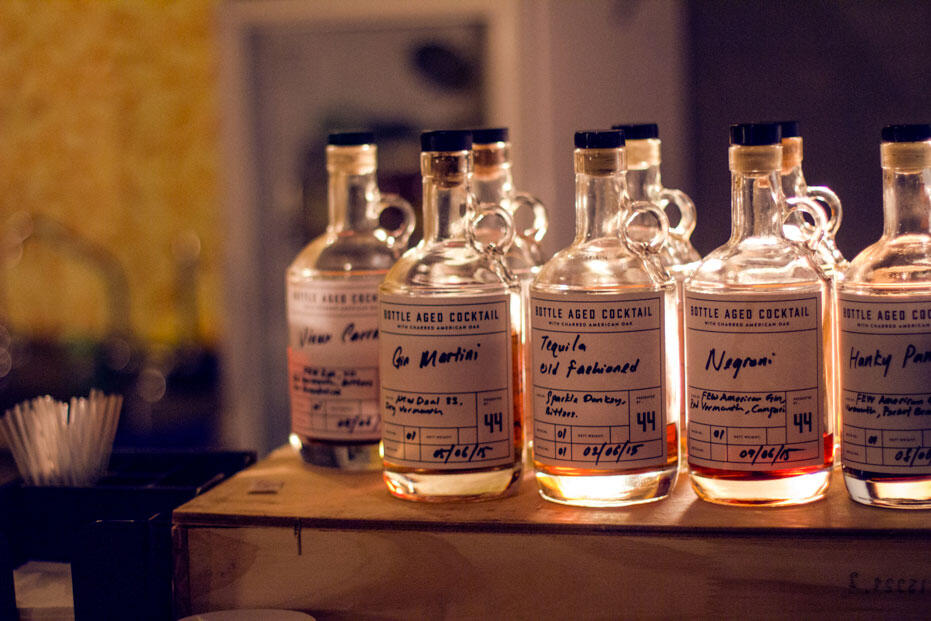 The bottles they're brewed in make them look like magical elixirs. Unfortunately, we didn't try any because we were both pretty much boozed up after multiple rounds of tasting flights and cocktails.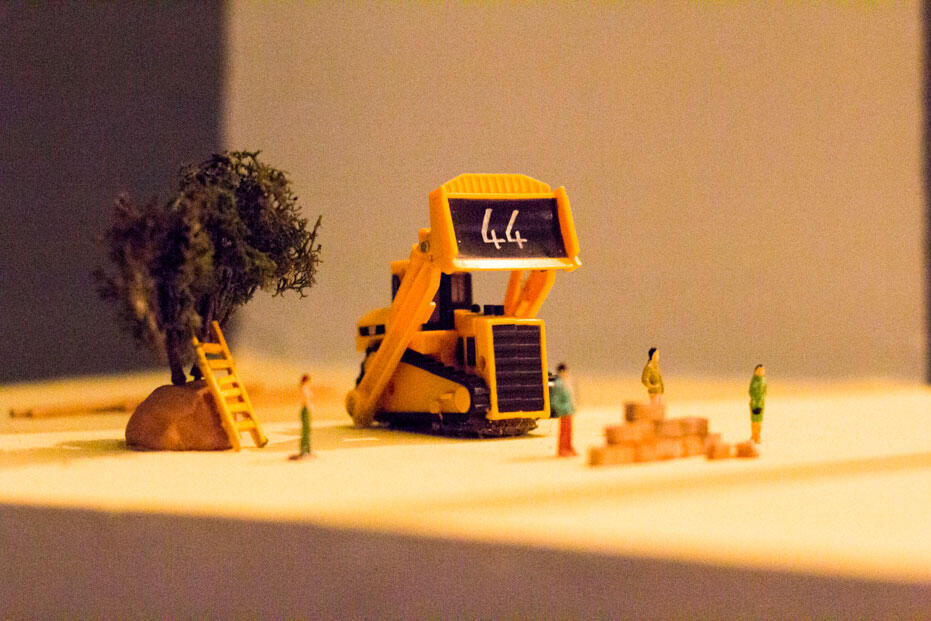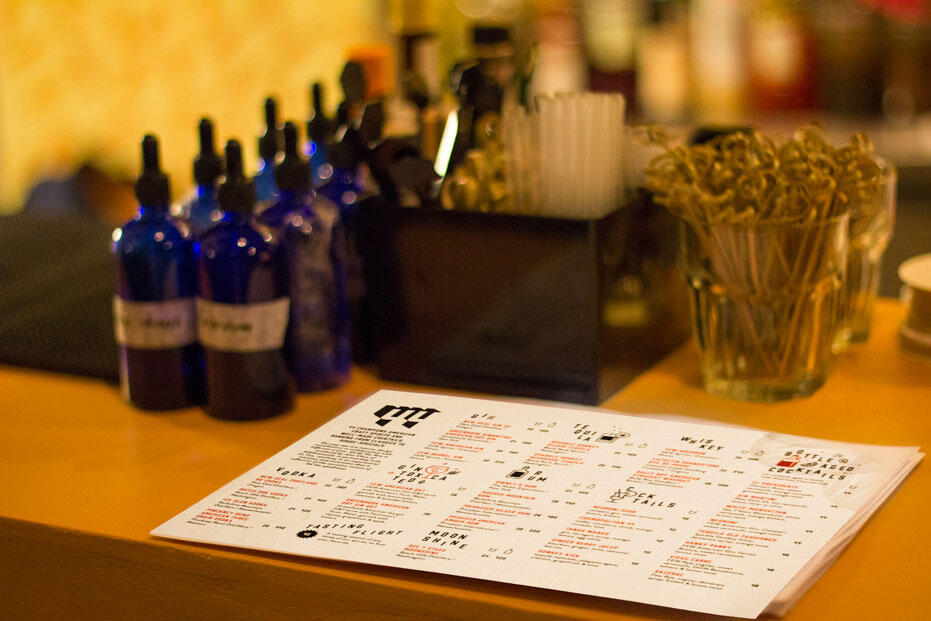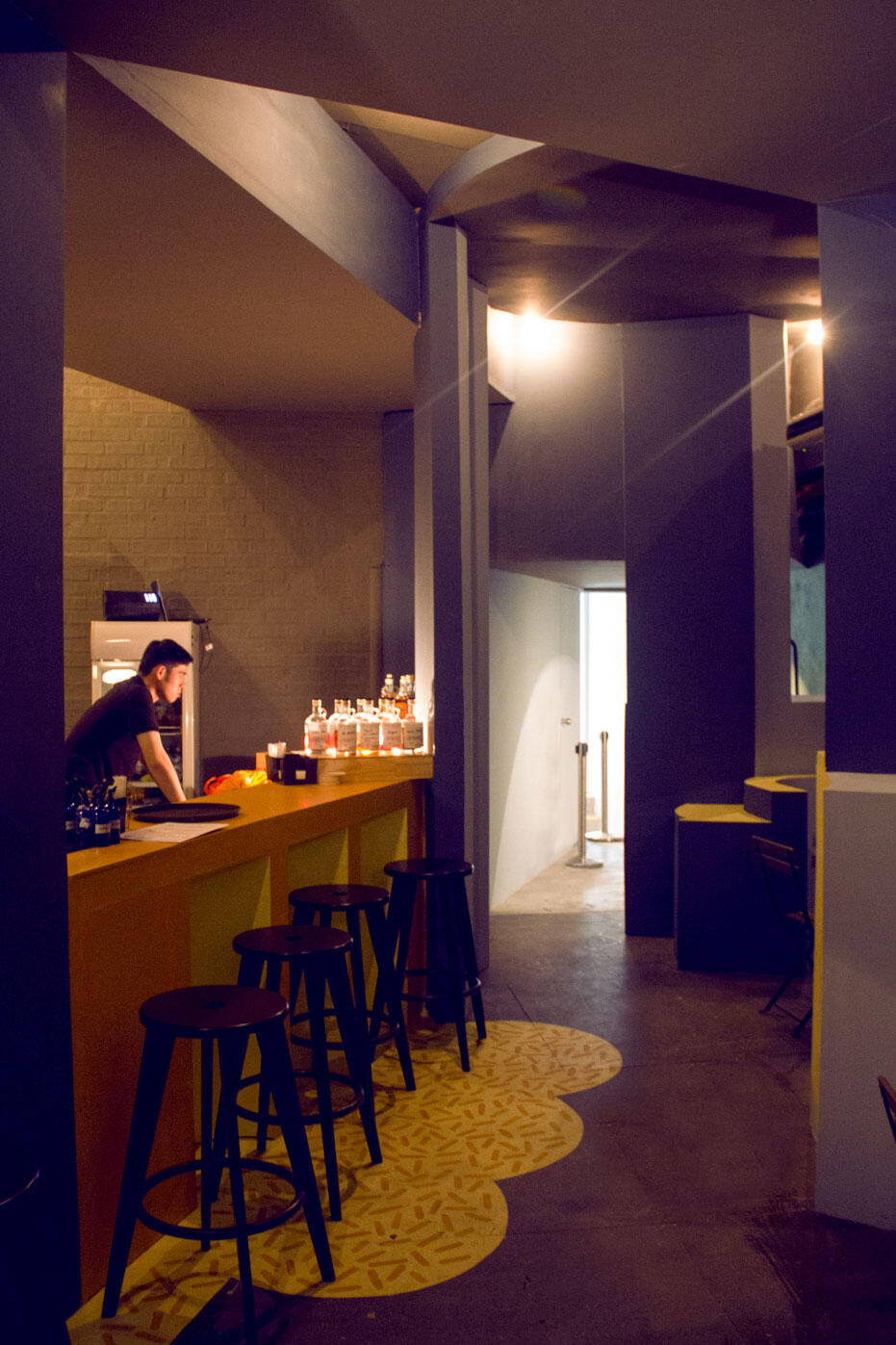 It's pretty dark inside with low lights and no windows giving it an enigmatic feel, embodying the traits of a speakeasy. The interior is intimate and cosy, oozing good vibes. The first thing I noticed about the place was the orange sprinkle printed wallpaper that was also on some parts of the floor. An odd element to add to a place like this if you ask me but it works.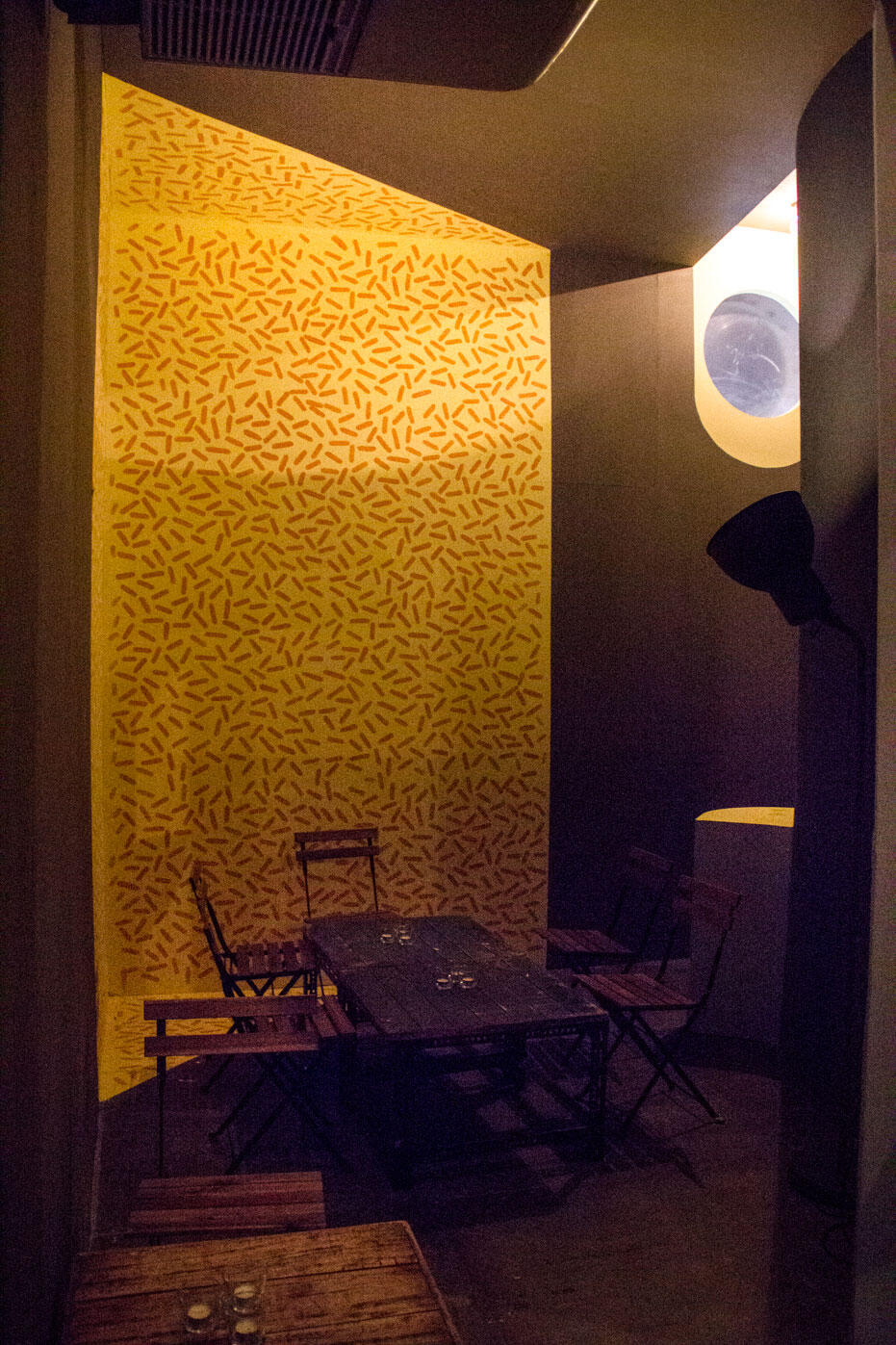 There's nothing pretentious about the place. Everything is relaxed and easy, no fuss. You might need to move to the smoking area outside for better Instagram photos though.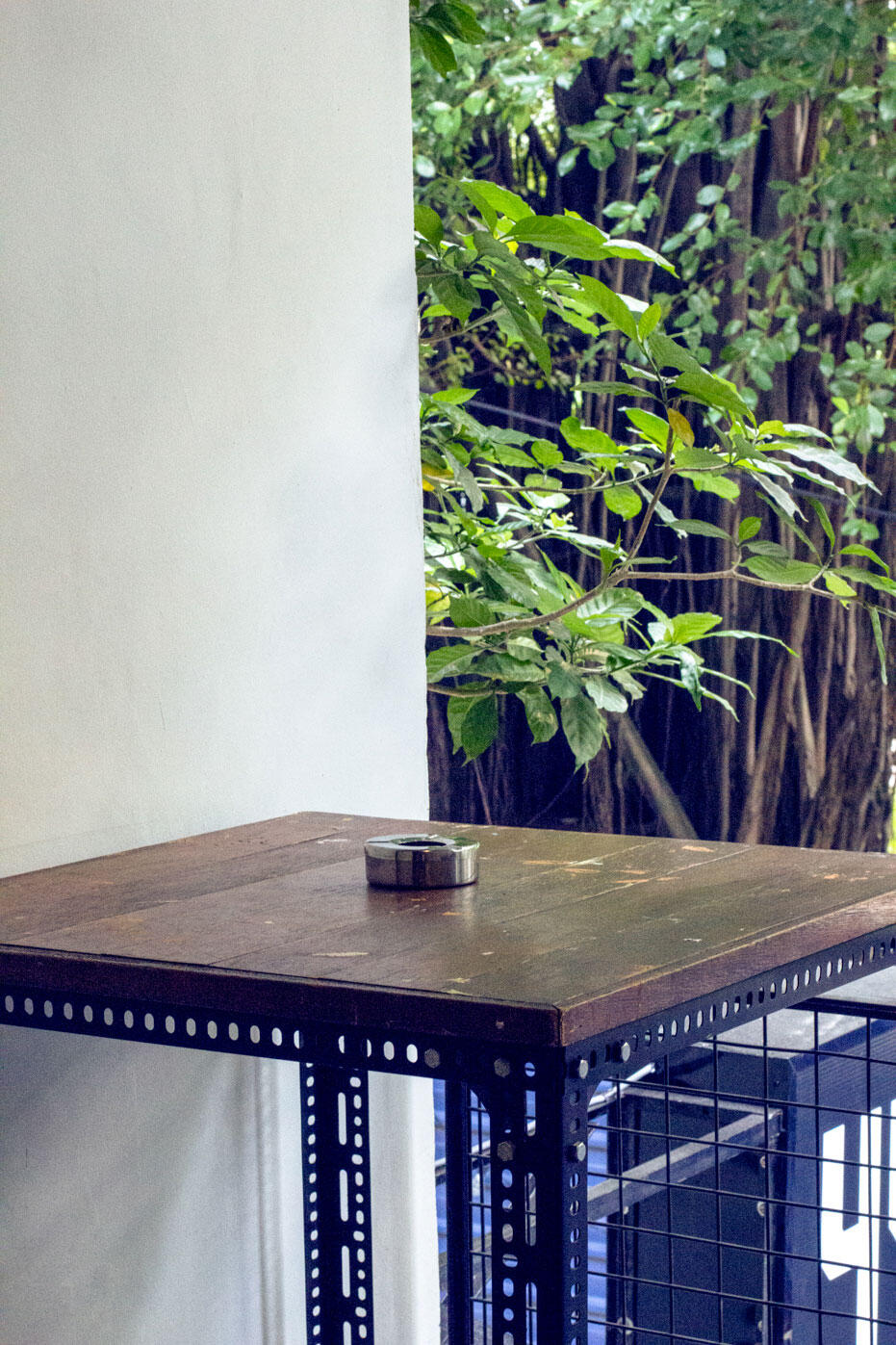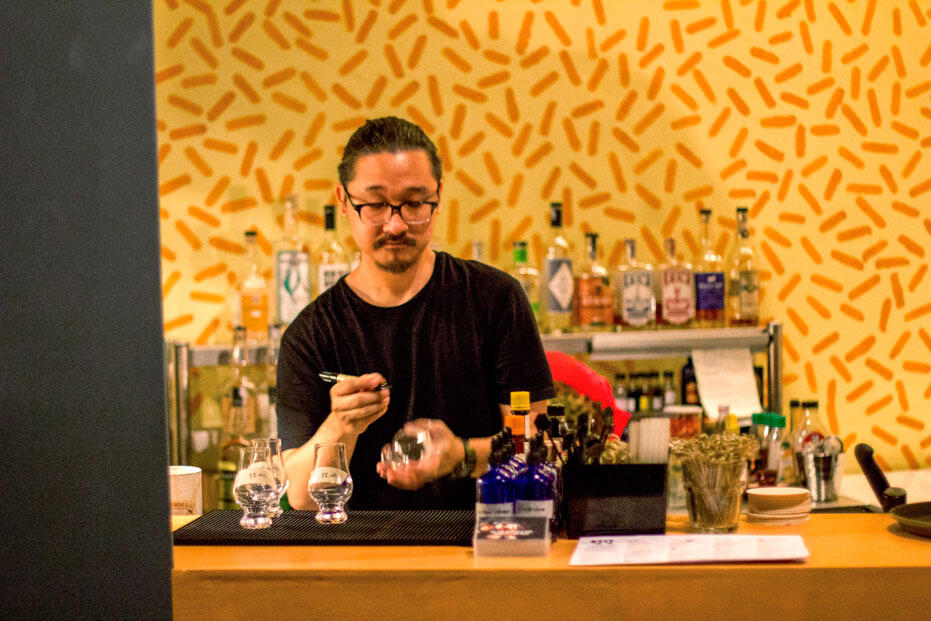 This is CK!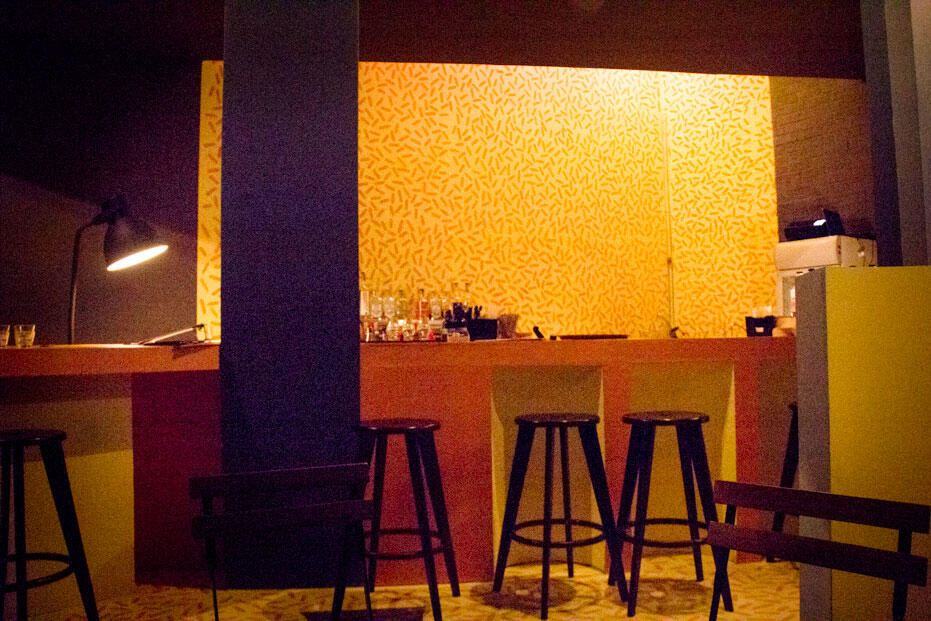 We were given the choice to pick anything on the menu to try but decided to go with CK's recommendations. Who better to ask than the expert right? We started off with a gin Tasting Flight that included three different kinds of gin.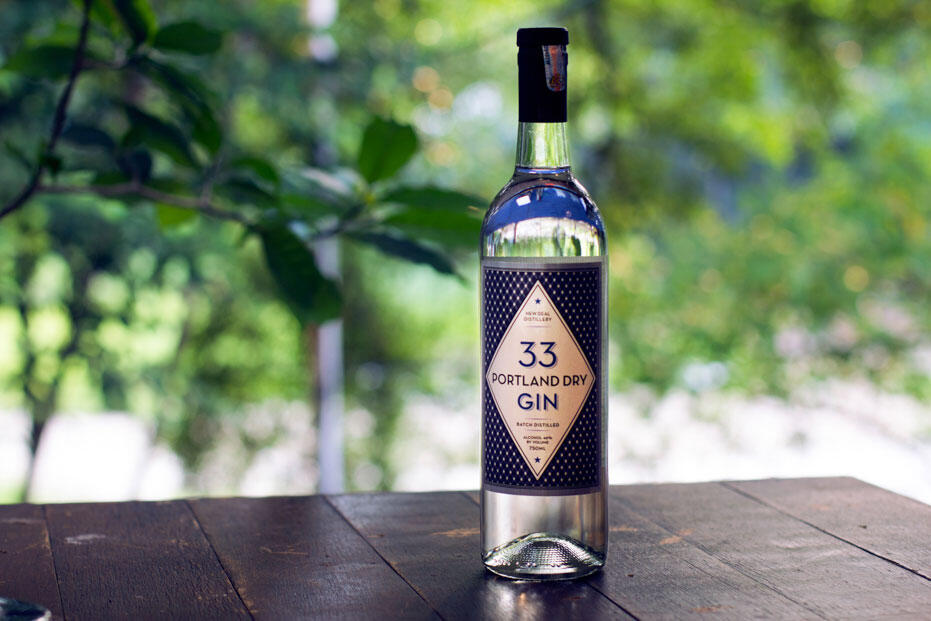 We began the Tasting Flight with the 33 Portland Dry gin which is based entirely on juniper berries. At first whiff, it was citrusy and grassy. On your palate, it was smooth and clean tasting.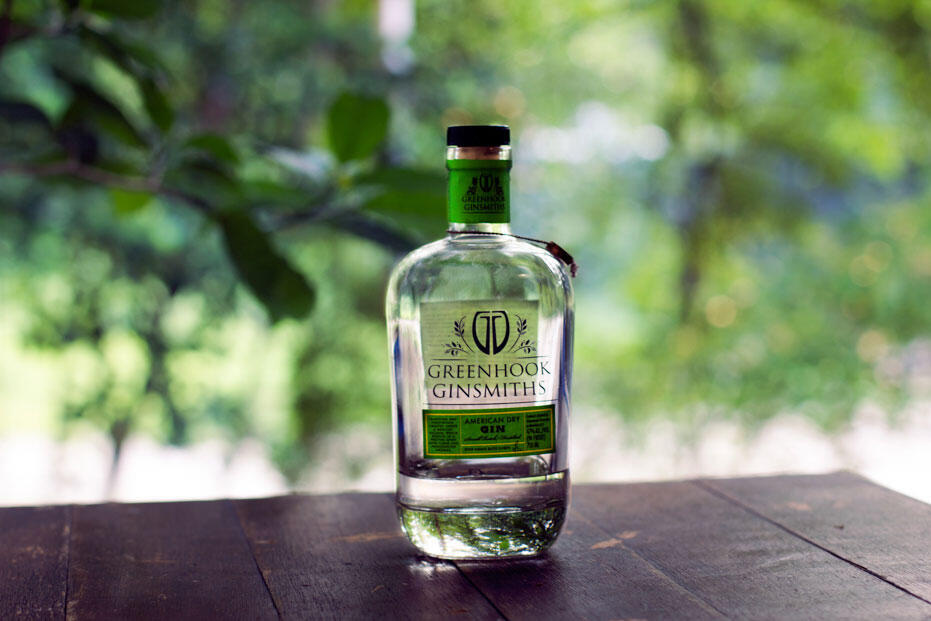 Followed by the Greenhook gin which had more floral notes and was a tad sweet.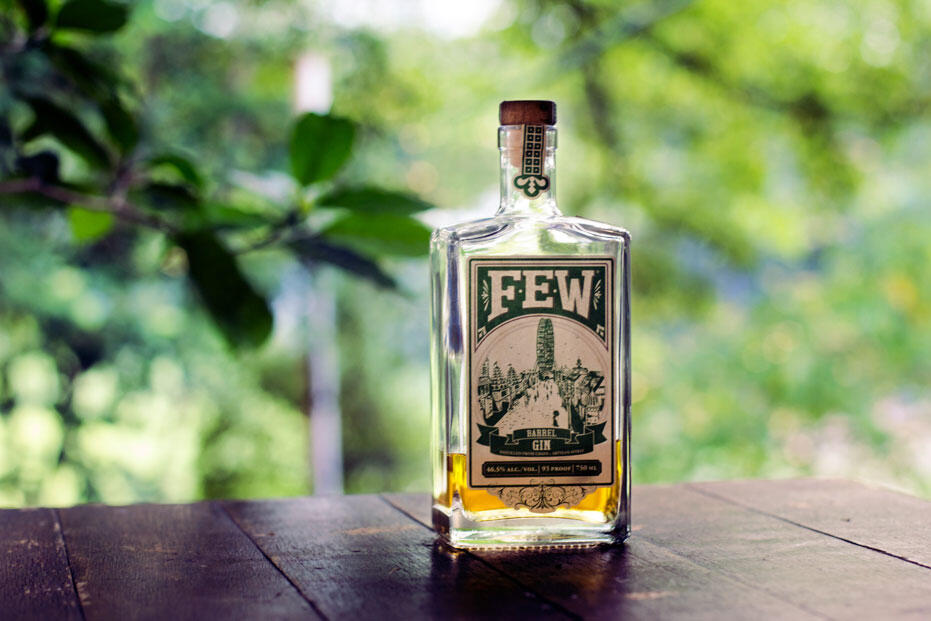 We also tried Few Barrel-Aged gin nicknamed "Ginskey" for its similar look and taste to whiskey. This was something I've never tried before and surprisingly, I found it quite pleasant. It had citrusy scents and the flavours were mellow with caramel and vanilla notes, yet it was robust with earthiness (I was told its because of the American oak used during the ageing process). It reminded me of Christmas! Loved the funky old-fashioned bottles too! Very unassuming but attractive.
Moving on to cocktails, CK made three for us to sample – Tango Mango, Negroni Sour and the Cosmopolitan. OMG … they were probably some of the best cocktails I've had in awhile. I'd usually avoid cocktails because they're always made too sweet and becomes cloying after awhile … maybe I've just been going to the wrong places, LOL. All three we tried were balanced and refreshing, great for the crazy hot weather right now.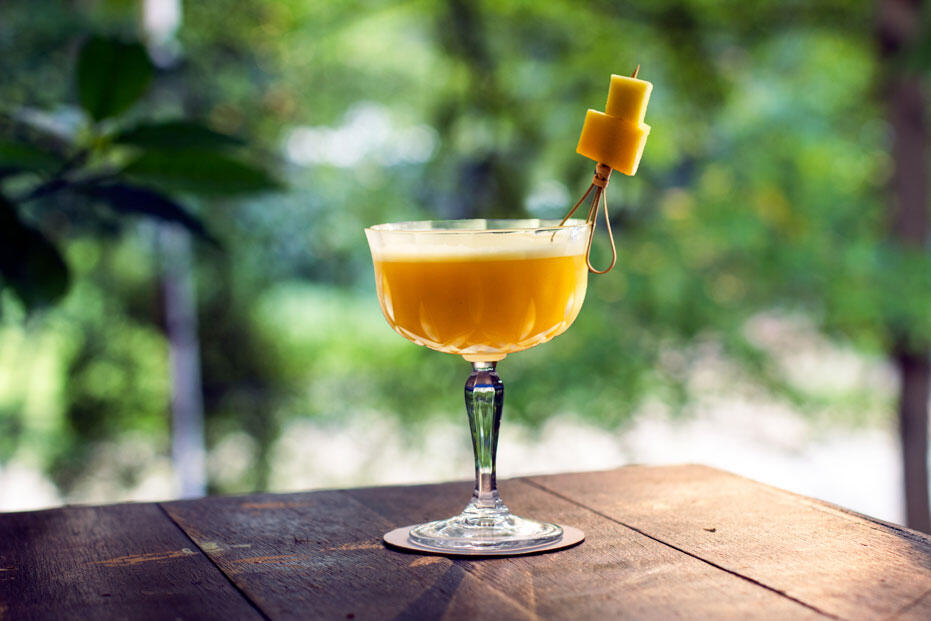 Tango Mango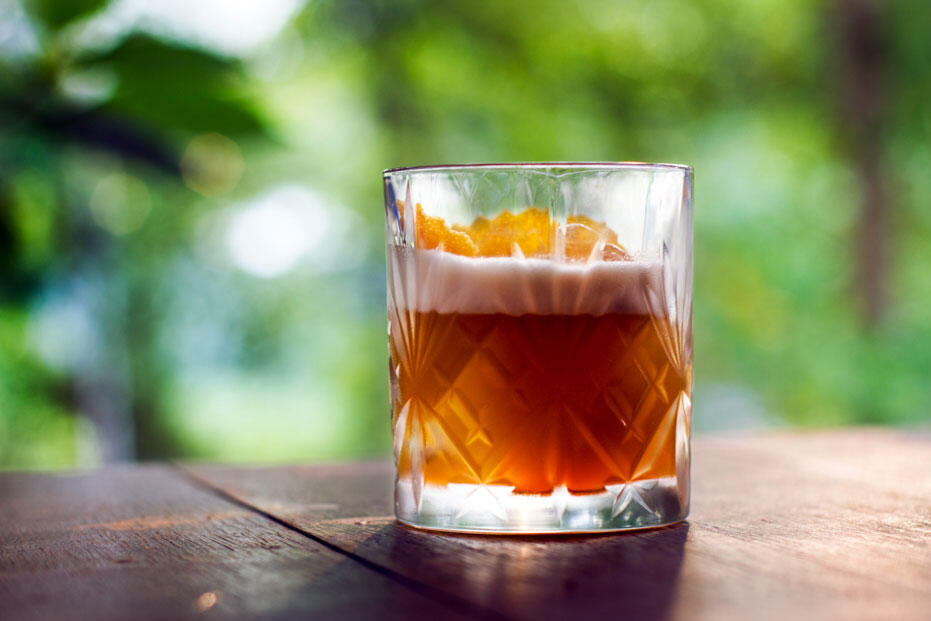 Negroni Sour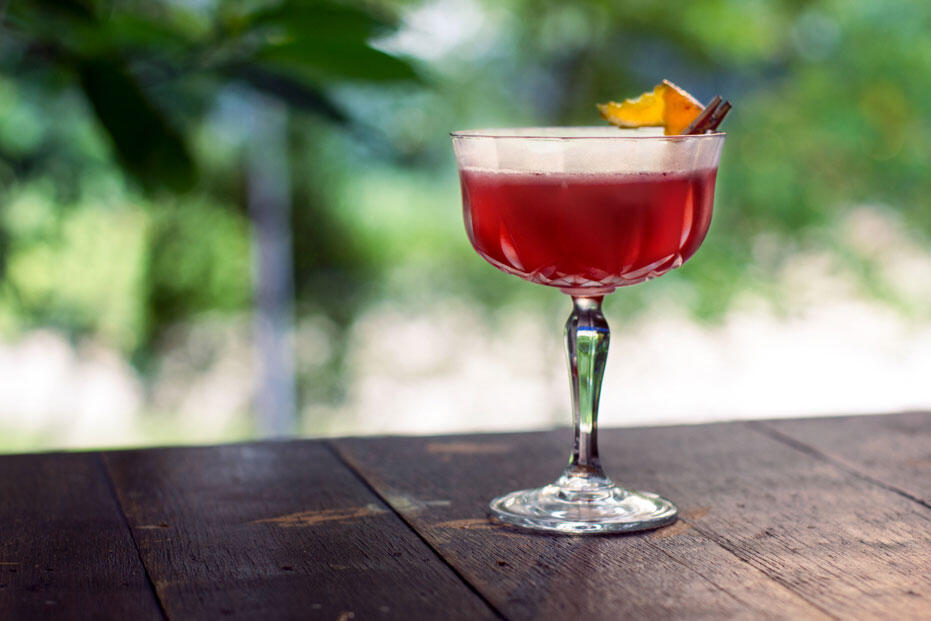 Cosmopolitan
I couldn't stop sipping on them. Pretty dangerous because these are the kind of drinks that you THINK you won't get buzzed from … and you just keep them coming … and then you wake up the next day with a hangover, realising that you don't remember half of the things that happened last night. #truestory
Anyway, one of the things that make 44's cocktails special is that some are crafted with ingredients that are made in-house by CK himself. I especially loved the Negroni Sour that had a tang of a grapefruit without the actual fruit in it. It was sweet and sour – basically, a party in cocktail form.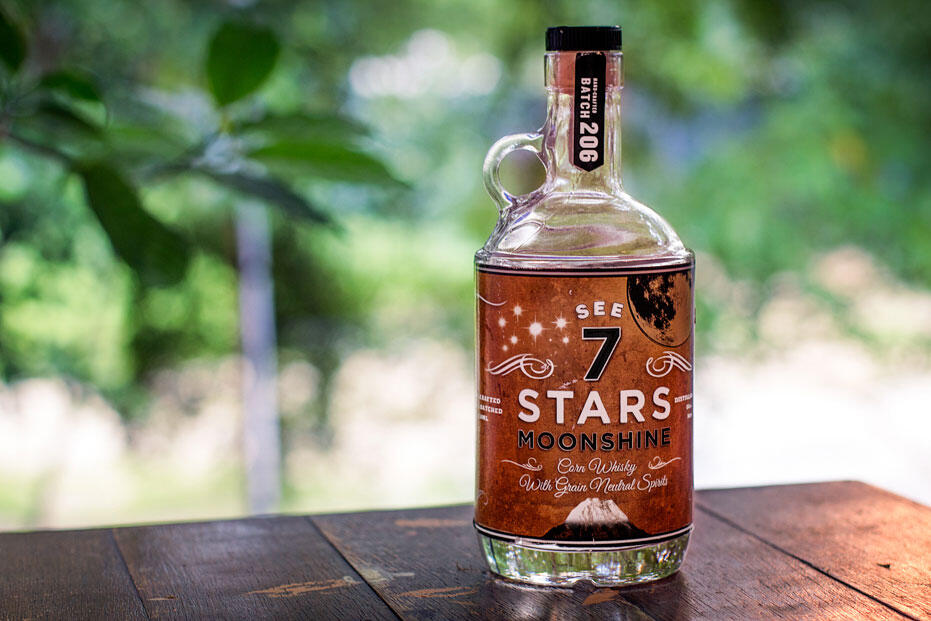 I was really curious to have a taste of the moonshine after hearing so much about it. Basically, moonshine is white whiskey made from corn with a crazy alcohol content of 50% and above. My friends have been talking about their moonshine-making endeavours and how much they enjoy it (the alcohol, not the process) but I was skeptical. Although a tiny bit afraid, I lifted the glass to the tip of my nose and took a sniff … smelled rather sweet, not too bad.
But then it hit me … I know that smell. I know it quite well …
That is the smell … of regret.
I took a sip and felt a slight burning sensation in my mouth and down my throat. It wasn't overwhelming but I didn't quite like the lingering aftertaste. Honestly, I couldn't really make out what that taste was.
I had such a good time trying out all the different drinks and chatting with the friendly people of 44. Everyone should make their way there soon because they're likely only open until October before moving again! I know I'll be heading back for some more cocktails.
Thanks so much for hosting us, Jasmin and CK!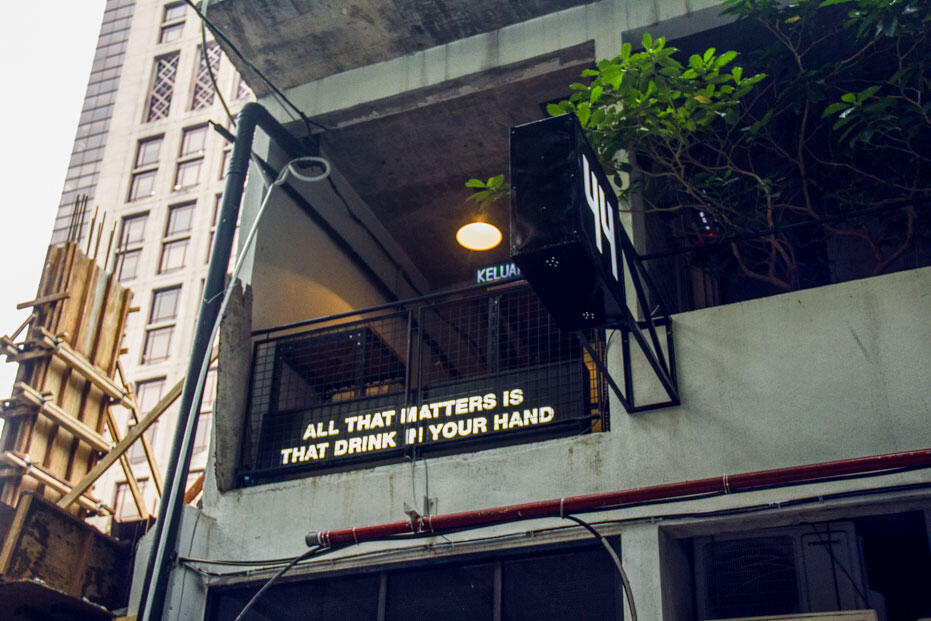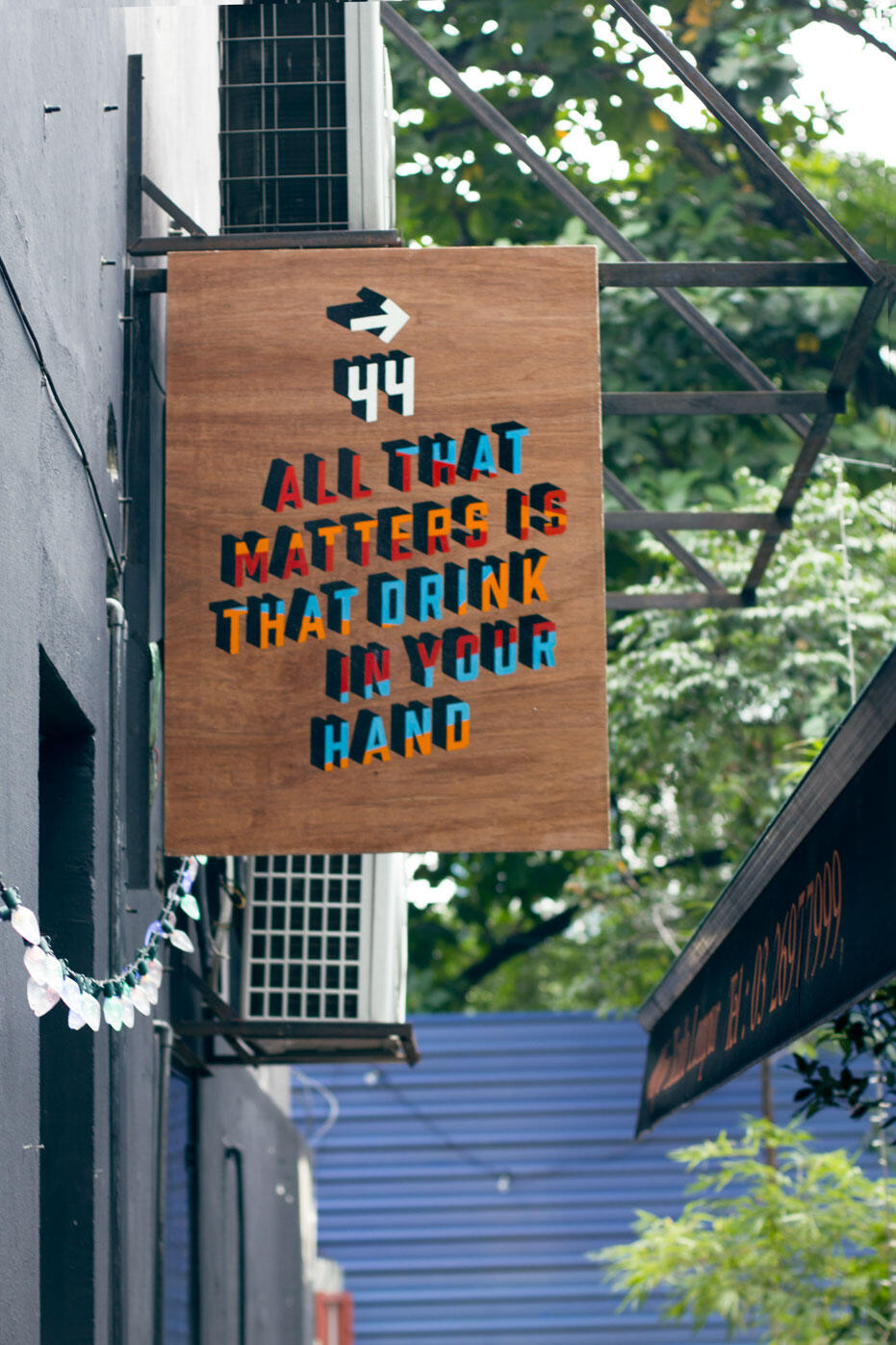 Make sure you look out for their signs when you get there to avoid getting hopelessly lost like we did!!
+ + + + +
44 @ The Row
50 Jalan Doraisamy
50300, Kuala Lumpur
Facebook: www.facebook.com/44Bar