*Written by Sarah Chan*
When Joyce asked if I could cover this event for her, I was pretty excited. I haven't attended a media event since my days, well, in the media (4 years ago!) and I had chronic panda-eye syndrome, so the Lancôme Advanced Génifique Yeux Light-Pearl spoke to me. Also, there was mention of a fancy lunch being served. Good food? Always game.

The event was held at Maison Francaise, a French restaurant housed in a bungalow on Changkat Kia Peng. I never knew such a charming place existed – always nice when events bring you somewhere new. Inside, it was all crystal, white roses, and of course the centerpiece: the product itself.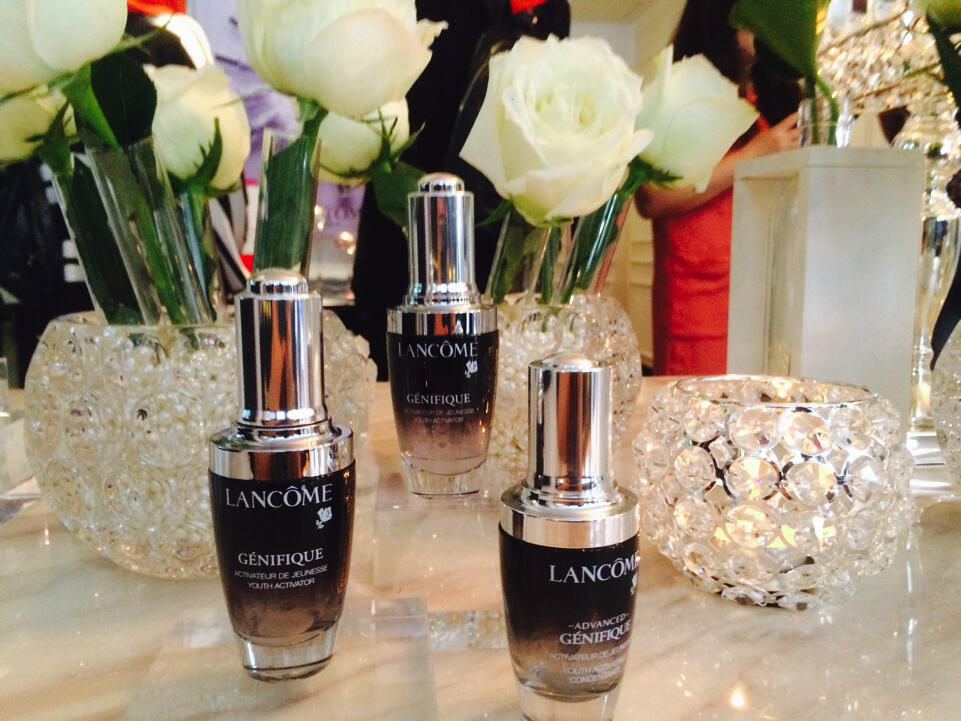 While waiting for the briefing and luncheon to be served, guests could test out the product for themselves with the expert help of Lancôme beauty staff. Since testing the product involved removing your eye make-up, the organizers thoughtfully arranged make-up counters for quick touch-ups post-trial!
The award-winning Lancôme Advanced Génifique Yeux Light-Pearl serum claims to give you brighter, bigger eyes in just one month with its secret formulation and new, flexible applicator that gently massages even the most inaccessible eye areas for impressive and illuminating results. Goodbye eyebags, hello fresh peepers!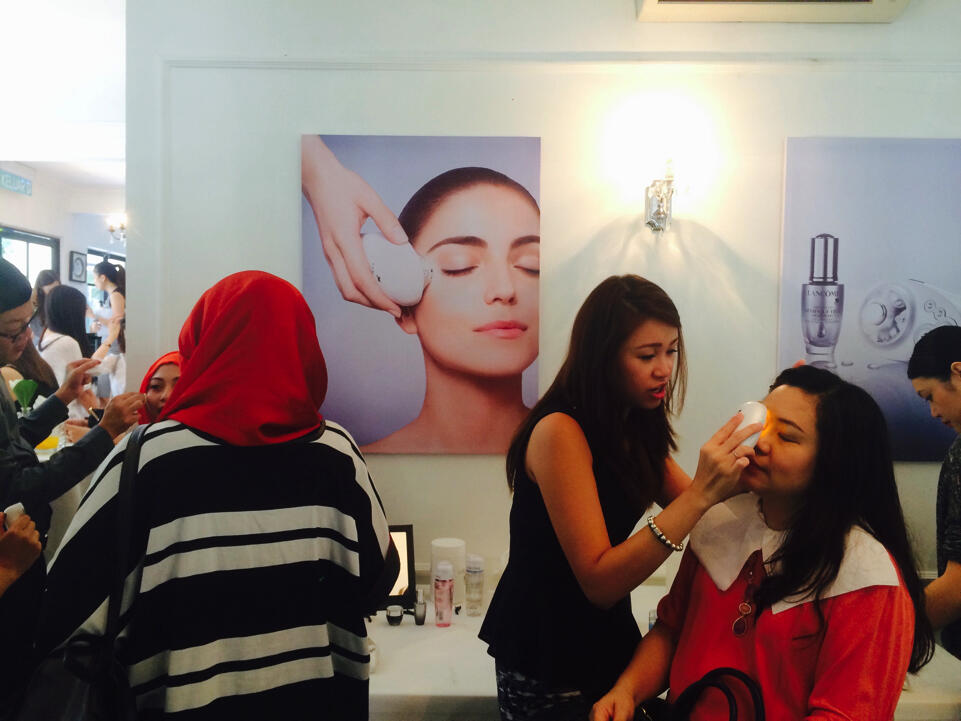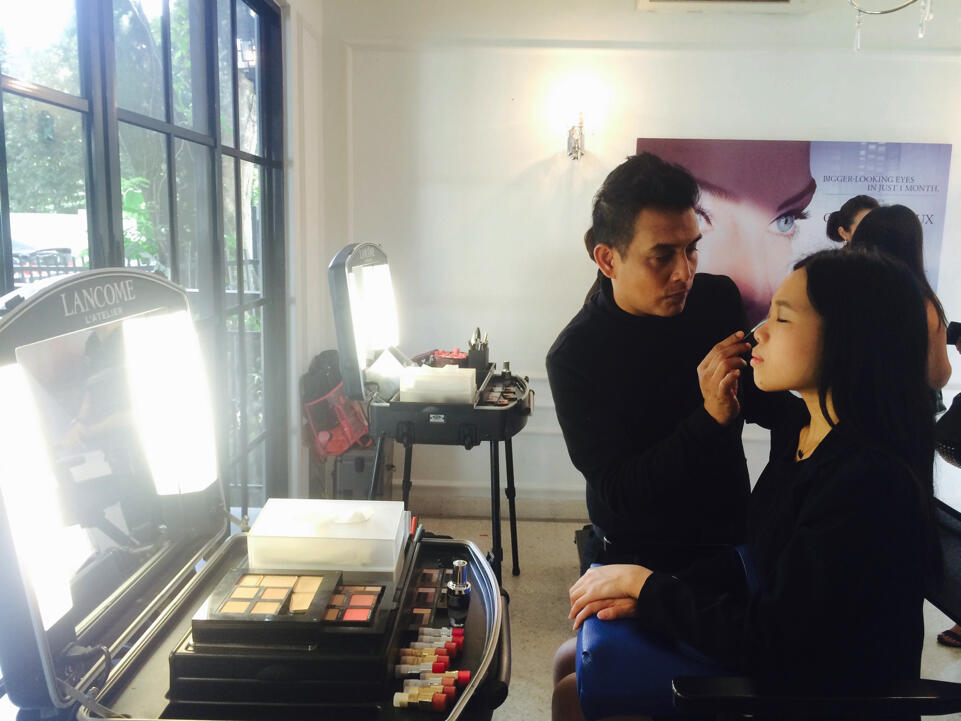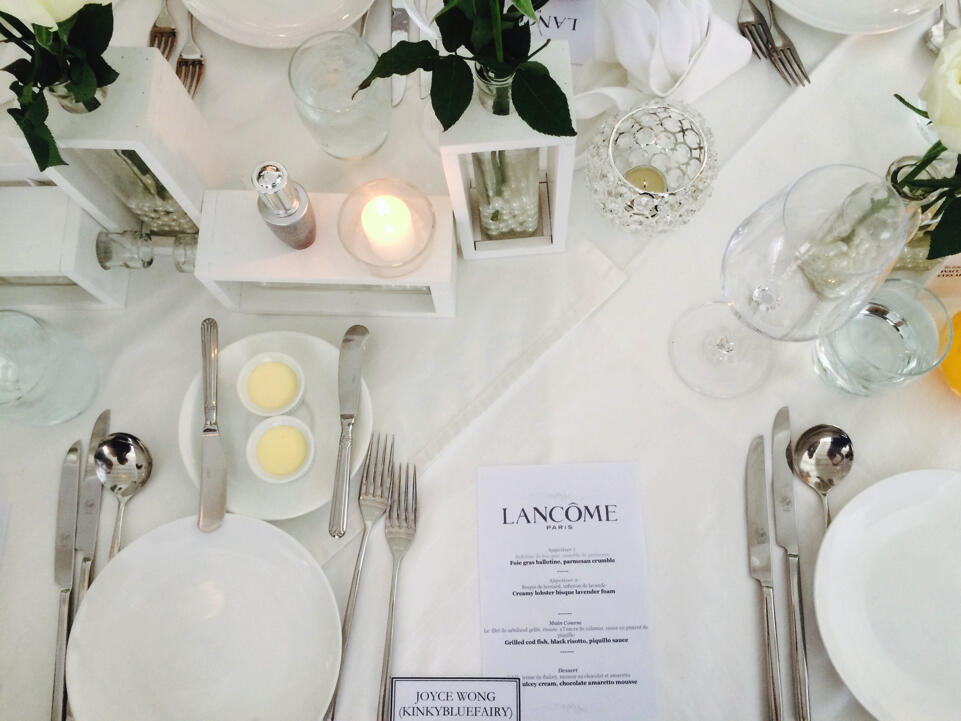 Speaking of eye-opening, the table setting for the lunch was just gorgeous. Obviously I'm not Joyce Wong…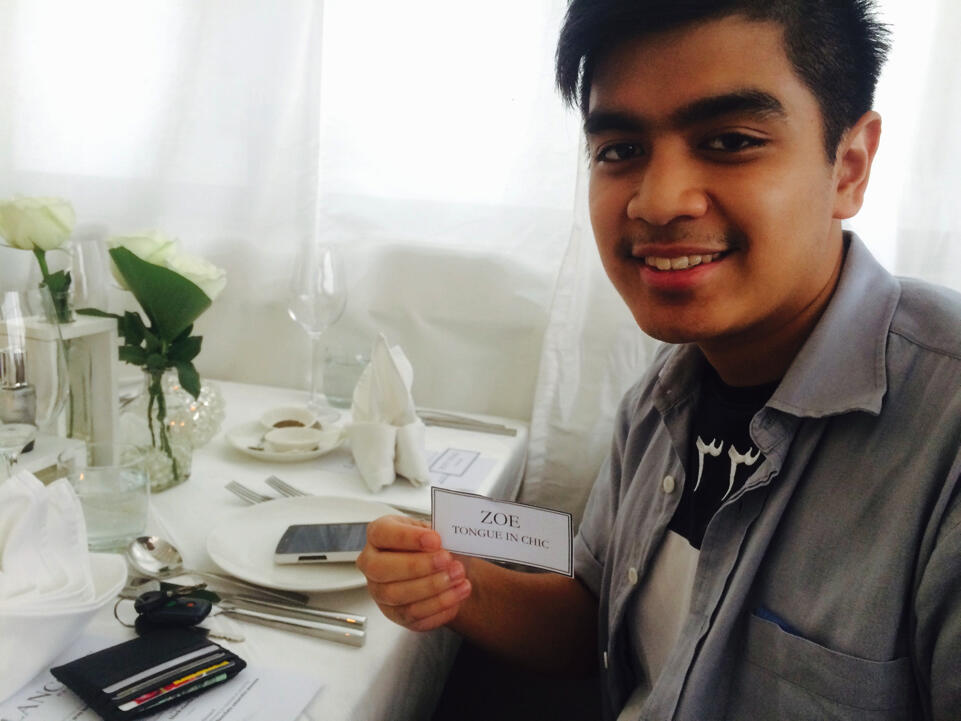 … and this isn't Zoe from Tongue in Chic! I sat next to Syahir, an intern from TiC and the only guy at a table filled with girls. I would say he was the luckiest guy on a Friday afternoon because look at his company: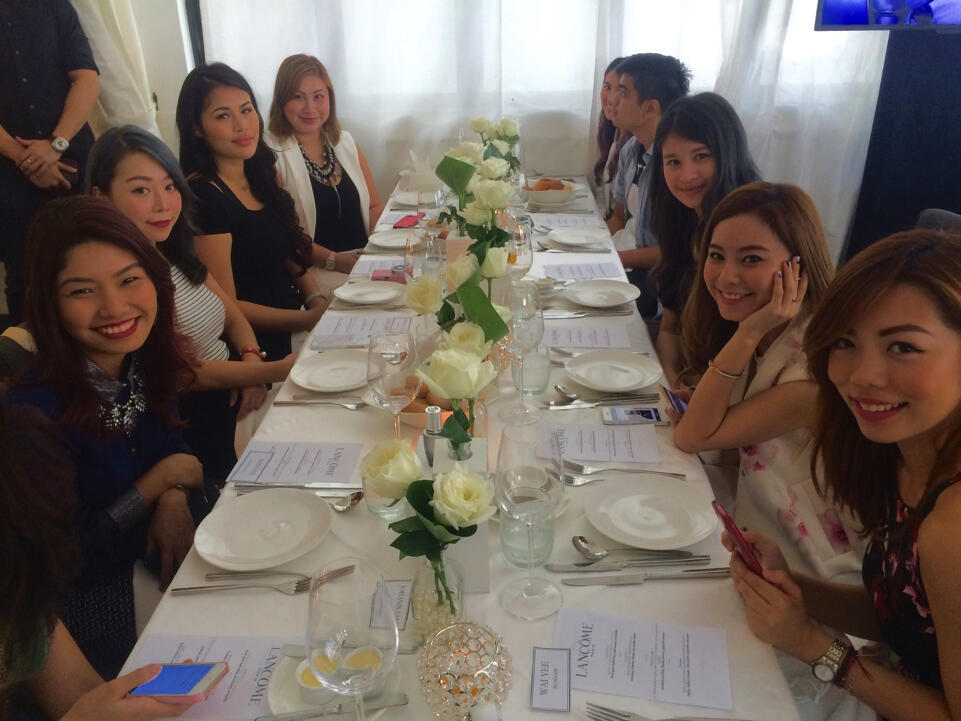 Lunch is served.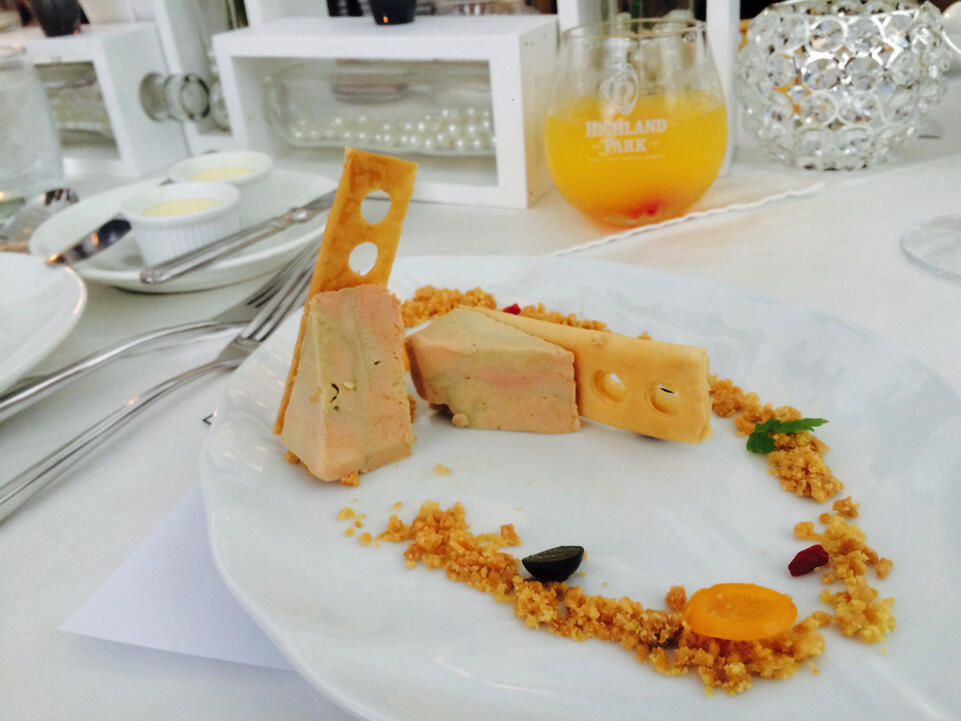 Foie gras ballotine, parmesan crumble.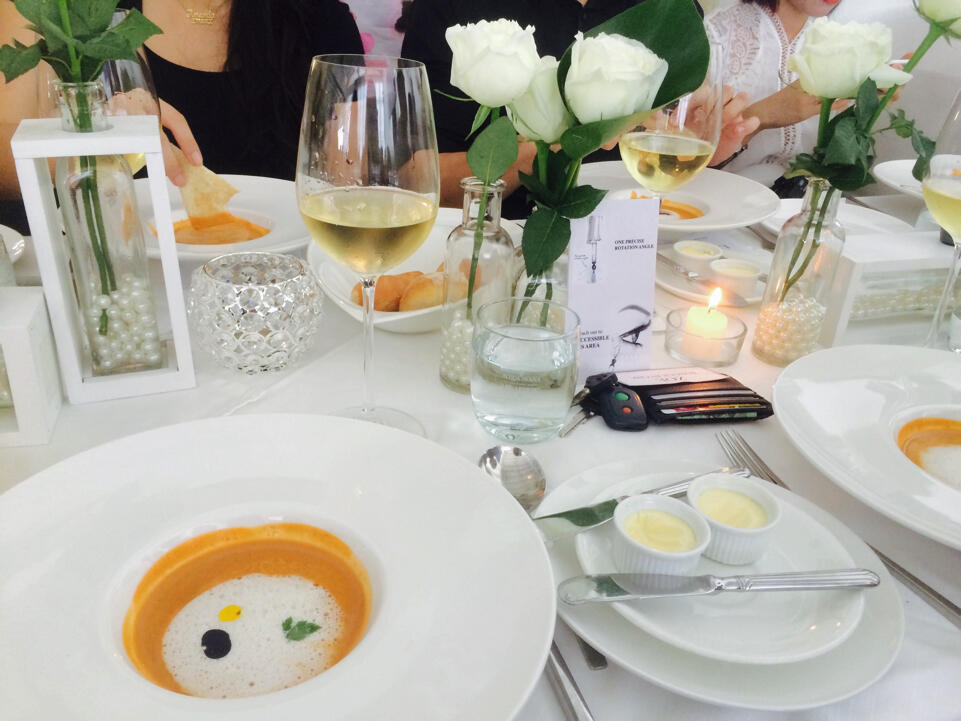 Lobster bisque with lavender foam – creamy and frothy at the same time, such a delight on your palate.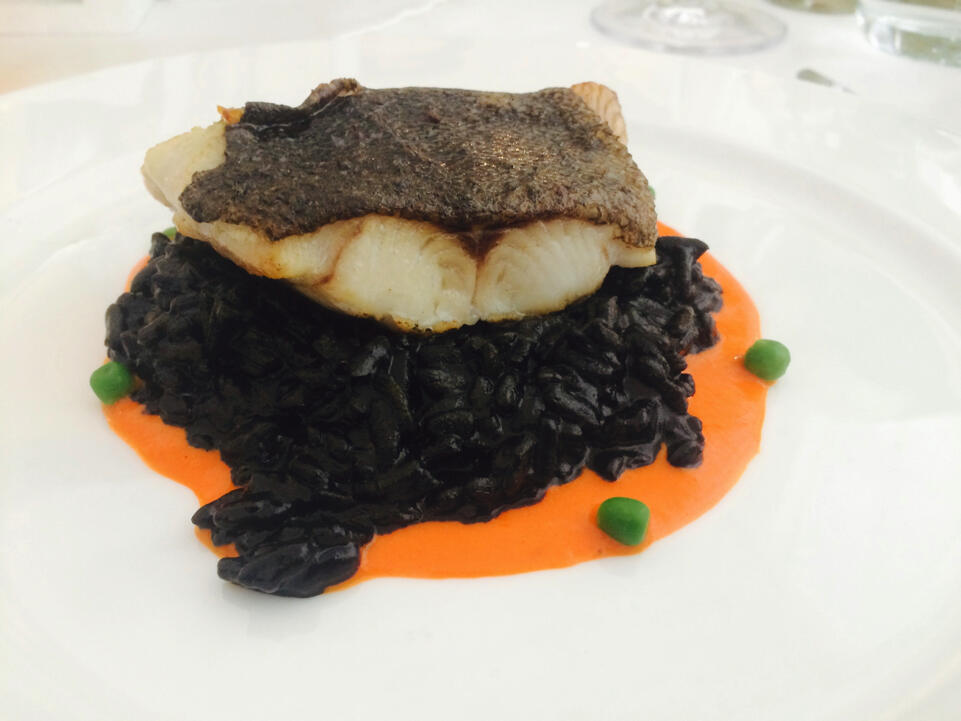 Super fresh grilled cod fish with aromatic black risotto and rich piquillo sauce.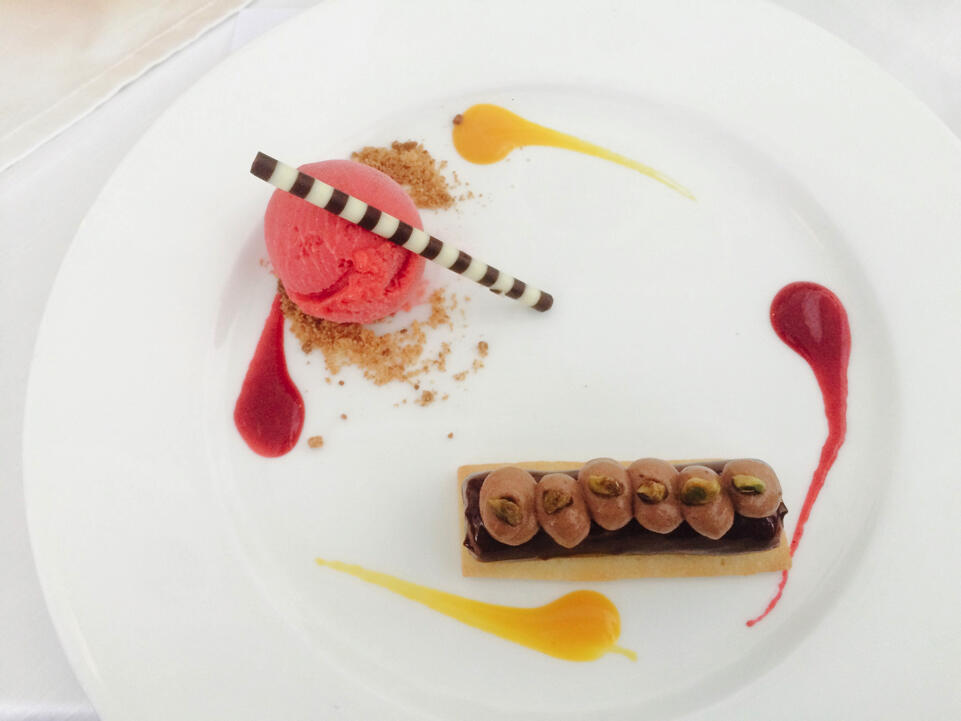 Dessert: dulcey cream with really decadent chocolate amaretto mousse. The raspberry sorbet was the perfect balance to this sinful creation.

The new applicator! The tip of it looks like a pearl, doesn't it? It's been improved to be more ergonomic and also include an elastomer (i.e, rubber-like) link, which makes it more flexible than before. It's cold to the touch as well so it feels really refreshing when placed on tired areas around the eyes.
Check out the serum on the right – see how it looks like it shimmers ever so slightly? That's because it contains resin microbeads that makes it look light-infused (the exact formulation of the serum though is, as mentioned, a secret!). Combine both applicator and serum with the specific application steps developed by Lancôme (the steps can be found in the packaging), and you have the solution to dark circles, eye bags and fine lines. Remember, it is proven to deliver results in just one month.
You can find this product at Lancôme counters nationwide. It retails for RM245.