Thanks to Tianna and Saerah at deRigr for featuring me!
It was such a fun fast shoot cos they just wanted me to be myself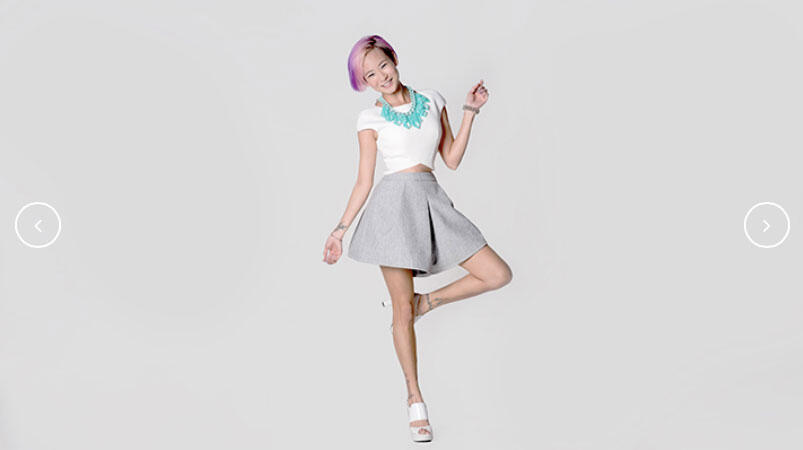 Here is me doing my flamingo pose.  😆
They requested for me to wear one of my own outfits, with the other two looks below from deRigr.
My top and skorts above are from Love Bonito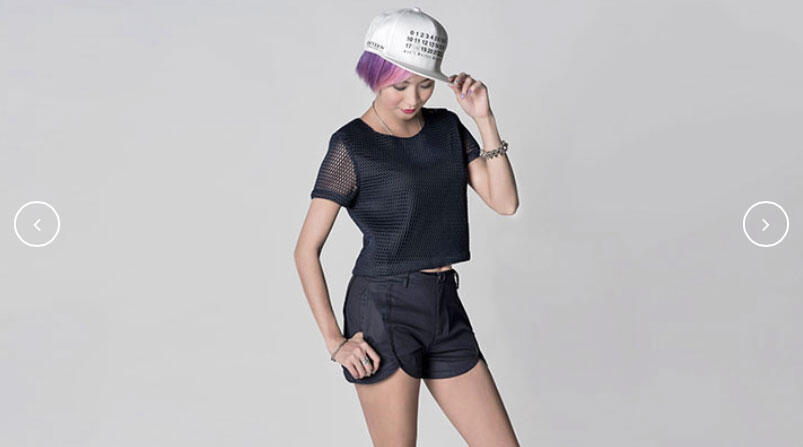 An excerpt from their article:
"It feels like it was just last night when we were partying with Joyce, sipping freshly-pressed juice at her infamous blog, KinkyBlueFairy's 11th anniversary party. The event was in the presence of colourful and vivacious party goers with equally exciting setup – balloon bouquets and sparkly décor against catchy beats from guest performers like Reza Salleh and DJ duo, Twinkies. The blogger queen's choice of birthday suit? A silver sequin haltered dress in a mini skirt streamlining her petite body. In true Joyce fashion, her hair was bobbed in bright purple with streaks of neon pink, notably different from when we last had a chat with her, a week before the birthday bash. Much like her bubbly and unequivocal personality, it was a night filled with party-friendly atmosphere. There were familiar people around and a few fresh faces who were surely weaving their way into the circle of It-posse that Joyce is typically surrounded with. Of course, being in the scene for a decade plus now warrants her social accolade that she deservingly acquires. It's easy to see the "Joyce" appeal that everyone is drawn to – she talks assertively and takes no flack for expressing her opinions. She is true to herself and ever so generous with her sometimes cheeky but honest smile. Don't confuse the friendly gesture for one of a naive girl though, she is anything but."
Wow guys, thanks for saying such nice things about me to the world hahaha!!
You can view the rest of the interview *here*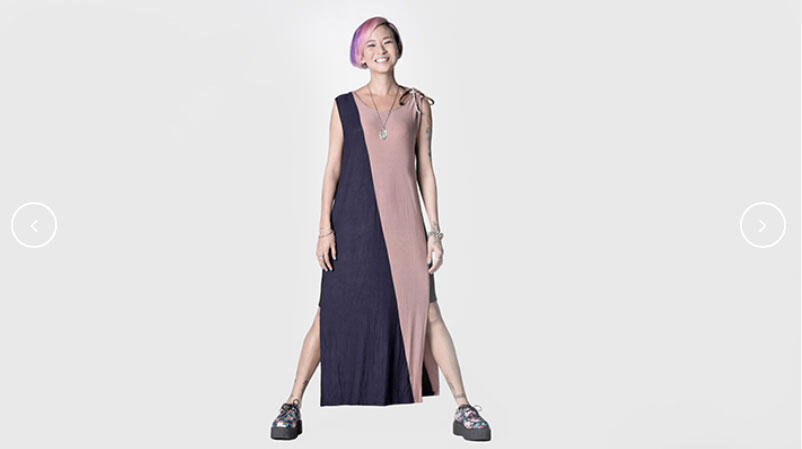 derigr.com/catching-up-with-joyce