All about KL on Fashion Asia!
Some time in December, i took the production team from Australia Network's Fashion Asia around town for a day and showed them some of my favourite places in KL. That episode went on air on the Australia Network last Wednesday night, and there are probably still some repeats playing on Astro Channel 521.
Below is a preview vid — see how many KL designers, stylistas or places you can spot, there are lots 😉
You can watch the full episode online *HERE* for another two weeks only!
Fashion Asia is hosted by Margaret Zhang of Shine by Three, and Courtney Dober.
For more check out: australianetwork.com/fashionasia/
+ + + + + + + + + + + + + +
Foals @ KL Live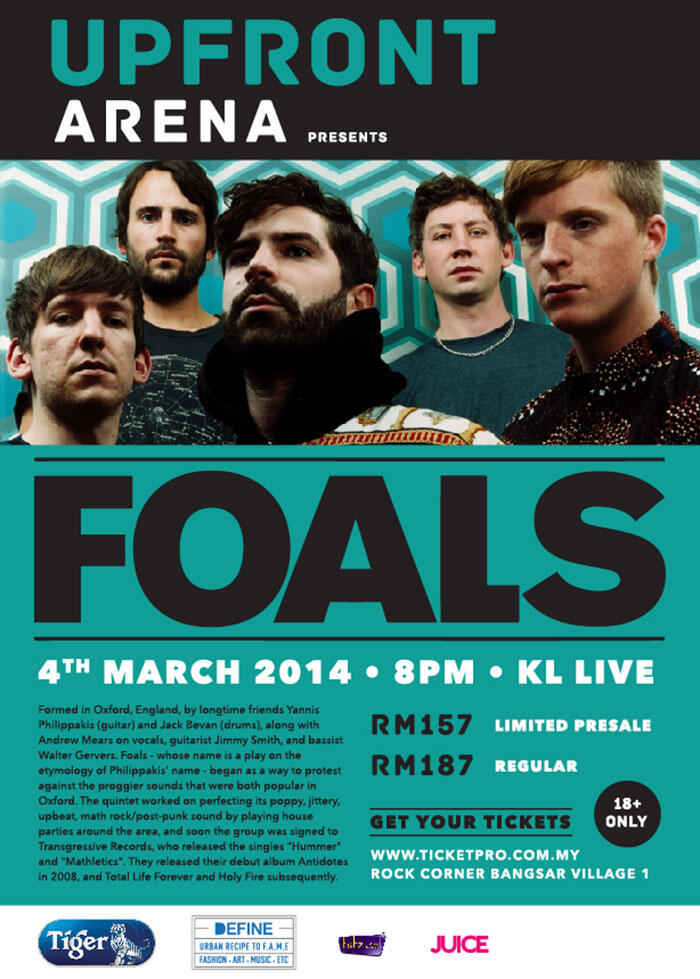 Upfront Arena is brought to you by The Bee, with the series bringing in some of the hottest international live acts to the stage in KL. The first act for the year are Foals, whom i'm so excited to watch cos i'd listen to them lots while driving at one point.
Tickets available online *here*
+ + + + + + + + + + + + + +
FUNDtheKANG
I first met Kang in Singapore when i bought some wicked cuffs he molded out of vintage records at a flea market, and he accepted my invitation to come down to KL for the first Chic POP market at Zouk. 
Kang is the sweetest guy who's really original with his crafting skills, and is taking part in his first tradeshow at BLUEPRINT this year! Because he's an independent label, he's posting up his entire inventory of products as tokens of appreciation in exchange for donations.
"These are pieces that I've made, or will be making. Take it as my 'portfolio', if you will. Every little bit of funding will help me tremendously, so if you can see my passion and the potential in my label, do send me some love! Or share this album with your family and friends!" – theKANG Craftster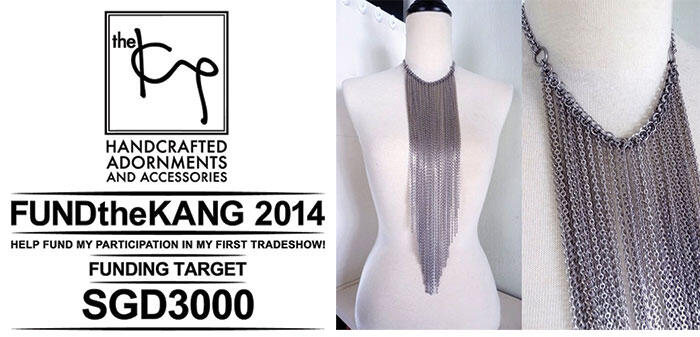 I already bought the one on the upper right but he might make you more if you ask nicely 😉
Funding amounts are from SGD20 to SGD150, and funding period is till 11th Apr 2014.
To view his album on Facebook, click *here*
+ + + + + + + + + + + + + +
The Jewel of the Arctic by Bonnie Yap
I always recognised Bonnie as this fierce female photographer whose toes i tried not to tread on in my early days as a magazine photographer ten years ago. Most people drop in and out of life at events… and years on, she realised i wasn't going anywhere, and neither was she. The good thing is i'm not a professional photographer anymore so i needn't fight her for picture-taking space, and i stopped being so scared of her XD
I'd definitely say Bonnie's top of her game in the photography industry in Malaysia, and is constantly hired by scores of corporate, FMCG and luxury brands for her tenacity and dedication.
This March, Bonnie Yap holds her first charity exhibition featuring the awesome landscapes of the Arctic.
It's held in conjunction with Earth Hour 2014 and is open to the public from 1st-31st March 2014 at Traders Hotel KL (Ground Floor Lobby).
All merchandise and photographs sold during the exhibition period will be channeled to Assunta Hospital Social Welfare Outpatient Programme to aid children from social social organisations in need of medical aid.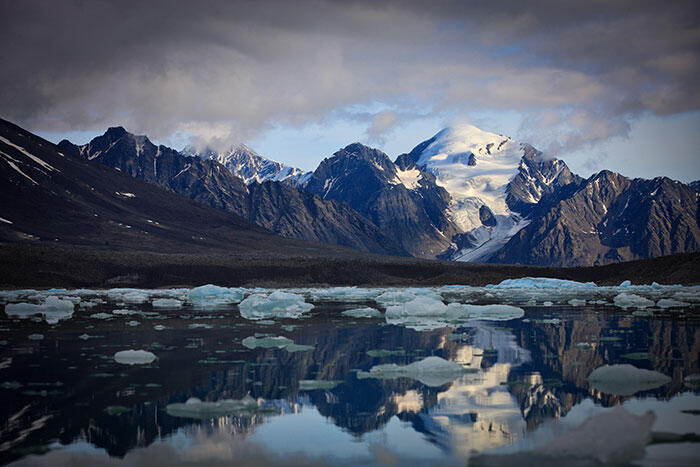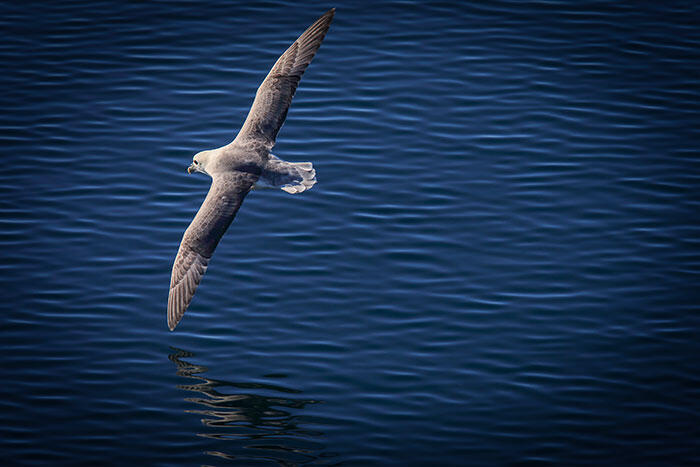 + + + + + + + + + + + + + +
Win a Scholarship to Singularity University!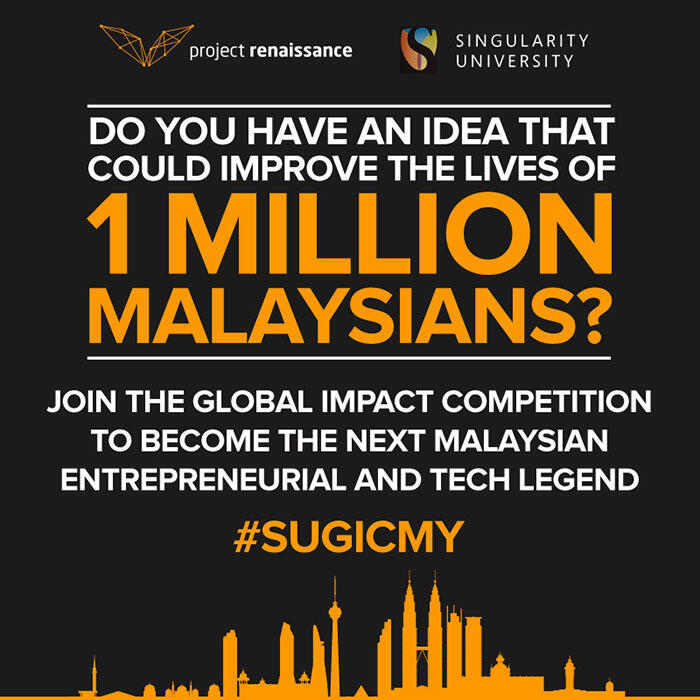 Project Renaissance and Mindvalley have partnered with Singularity University to run its acclaimed Global Impact Competition in Malaysia… in search of a national visionary with an idea that could impact the lives of 1 million Malaysians, to represent the country for its Graduate Studies Program this year.
Open to Malaysian citizens aged 21 or older, the competition invites Malaysians of all backgrounds – regardless of gender, ethnicity, faith, privilege, association or academic background. Hosted in 13 different countries in 2013 such as Australia, Argentina and Russia, and 8 other countries this year including Denmark, Italy and the Netherlands, the Global Impact aims to award an idea for a product or service that could improve the lives of 1 million Malaysian citizens within the next 5 years. "The idea can be used to solve a challenge in any area that impacts humanity – pollution, education, healthcare, transportation… even corruption," expressed Vishen Lakhiani, the founder of Mindvalley.
The winner will receive a full scholarship worth over RM95,000 to the Singularity University's Graduate Studies Program from June-August 2014 at their NASA Research Park campus in Silicon Valley, California. One of the most groundbreaking educational programs to date, the winner will be collaborating with the world's leading scientists and technologists to solve humanity's grand challenges, together with an international group of likeminded classmates from over 35 countries. The scholarship prize covers tuition, all housing and scheduled meals, academic materials and site visits during the program.
For more info, click *HERE*

Founded by the chairman of the XPRIZE Foundation – Peter Diamandis, and Google's Engineering Director – Ray Kurzweil, Singularity University is an unconventional, innovative and acclaimed institution with the mission to "educate, inspire and empower leaders to apply exponential technologies to address humanity's grand challenges." The university gathers the world's brightest minds and personalities to be guided by a stellar faculty of scientists, technologists, entrepreneurs and futurists to focus on technologies that can solve humanity's hardest problems.
Through the 3-month Graduate Studies Program, the winner will also be able to visit some of the most innovative companies in the world such as NASA, Google, Facebook, Tesla Motors, Nokia and Autodesk. "Upon his or her return to Malaysia, the winner will recognized as a leader in technology and innovation in Malaysia, and be invited to share his or her experience with Singularity University on stage at a Project Renaissance event in Mindvalley," said Lakhiani, who is also on the Innovation Board of the XPRIZE Foundation.
Lakhiani will also be joining the judging panel together with Dr. Clarence Tan – the Founder of Bond Wireless in Australia and the first and only Malaysian to have enrolled in the Singularity University Graduate Studies Program. Dr. Tan also represents the university as an ambassador for Malaysia and Australia. More prominent personalities will be added to the panel in the next few weeks.
"We never know where the next great breakthrough for progressing humanity will come from but I dare say that a Malaysian stands in good stead globally, stemming from our innate entrepreneurial nature and our
fantastic interpersonal skills culminated from a multicultural society," expressed Dr. Tan. "I hope it will enable Malaysians to be exposed to these exponential technologies and how it can be harnessed to progress humanity globally."
To join the competition, applicants must submit a 3-minute video and complete an entry form provided on the competition website by 6pm on Saturday, March 8th 2014. Applicants may apply as an individual or as a team, but only the leader (as elected by the team) will be sent to Singularity University should the team win. Following the contest deadline, a shortlisting process will be conducted by Lakhiani and Tan to select the Top 5 finalists, who will have to present and pitch their idea to the full judging panel on Saturday, March 22nd 2014 at a closed event in the Hall of Awesomeness at the Mindvalley headquarters in Bangsar.
"We are looking for the smartest, most driven and innovative Malaysian mind – be it in the field of science, technology, entrepreneurship, education, finance, medicine or the arts to represent the country on a global scale and play a big role in making Malaysian history," urged Lakhiani. Previous winners from past competitions organized in various countries across the globe have addressed healthcare, the environment, disability, career and social growth through creative, innovative and sustainable technology.
For more info, click *HERE*
A past blogpost i wrote on Mindvalley *here*