You know what's s a drog?
A drunk blog!
I meant to stay home on Friday night and be good and blog about my week before, which in 2 days' time will be two weeks prior. I don't even know why i'm trying so hard.  I just want to be out having fun and drinking with Clem, but no, i had to say that i wanted to come home after our date (first one in WEEKS/MONTHS) so i could... BLOG.
How loser-ish does that sound!?
So... i'm just throwing a bunch of pictures up here right now (while's taking a crap and then going out again, but i'm gonna go too instead of staying in and being boring) SO THIS WILL BE QUICK
+ + +
On Tuesday the 3rd:
I went to have lunch with Neeraj, my ex-boss. Was supposed to be a real kinda lunch where i didn't wanna talk about work but somehow that leaked in. It's cool, it was nice to see him again after so long. I missed that mole on his forehead haha.
After lunch, i went to Jaya One to check on the KBF pop up store @ Jaya One. Was a bit concerned about the cement dust in there cos everything is so new but Lorraine and Fahmid (who work for Jaya One) and so freaking nice i can't get mad at them.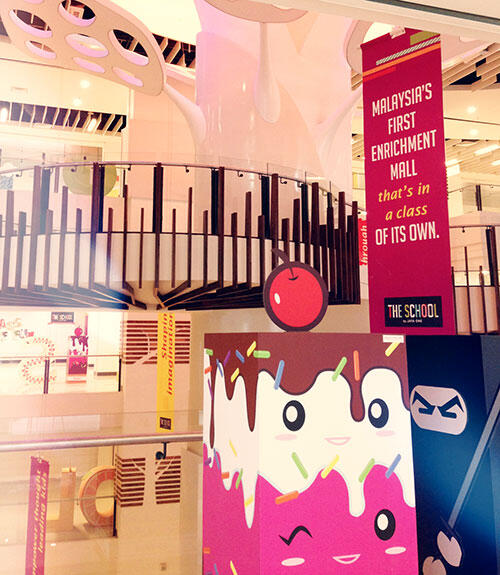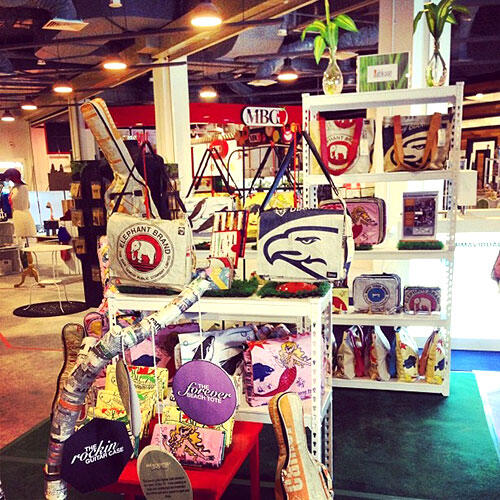 Went back to office. Worked. Checked my make up and headed to Jalan Yap Kwan Seng for Vince & Marina's wedding.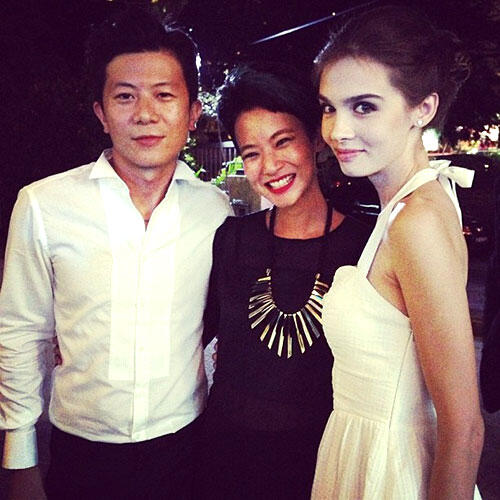 Already told V i wouldn't really be there cos it's the same night as Metric and i LOVE Metric, and he loves music and understands (i think) so he said it was okay. Well it must have been okay cos i didn't have a seat or table haha so i felt no guilt as i left to go to KL Live for Metric...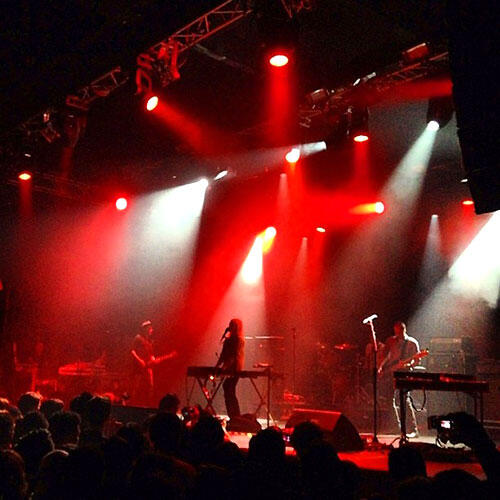 I took an InstaVid *here*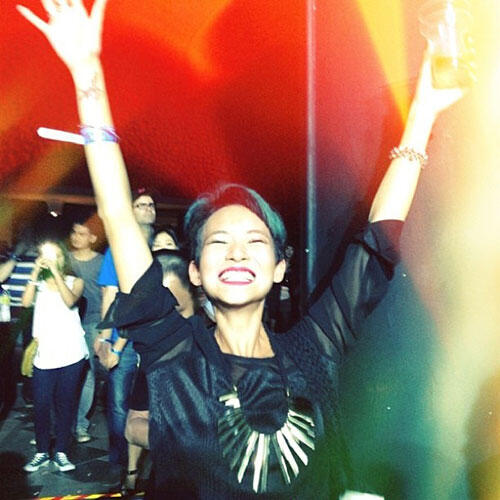 Claudia took a pic while i was embracing the moment!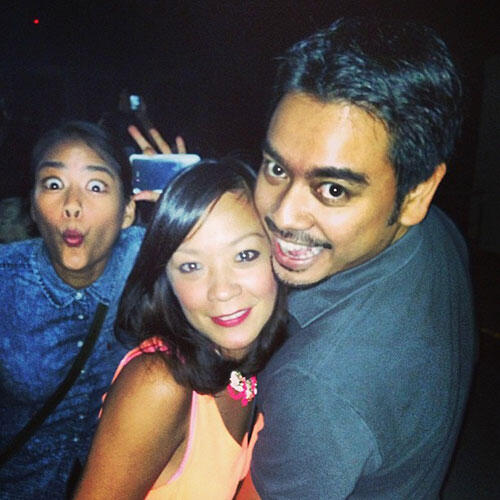 #CloudBomb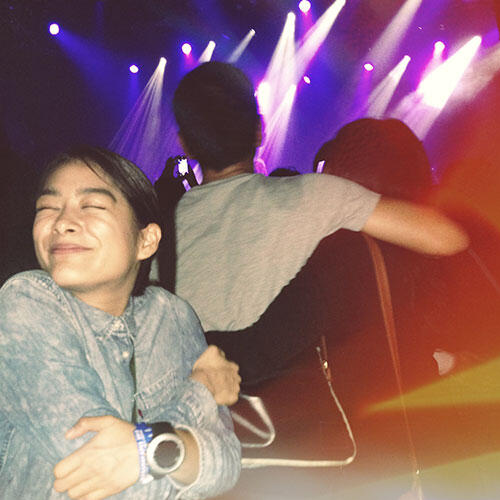 I promised Vince i'd return to the wedding, and around 11pm i snuck out of KL Live (while Metric was still on) and went back to the wedding where the party people were still drinking and drunking XD
After the wedding venue had to shut cos the staff wanted to go home, i went to Marini's on 57 to join Clouds, Didi and some other peeps for a nightcap.
When we were in the bathroom (somewhere), i asked Clouds to pose...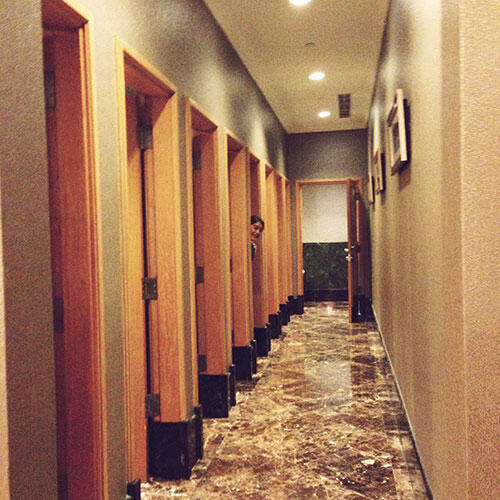 I was like "what kinda pose is that!? Let me show you how it's done!"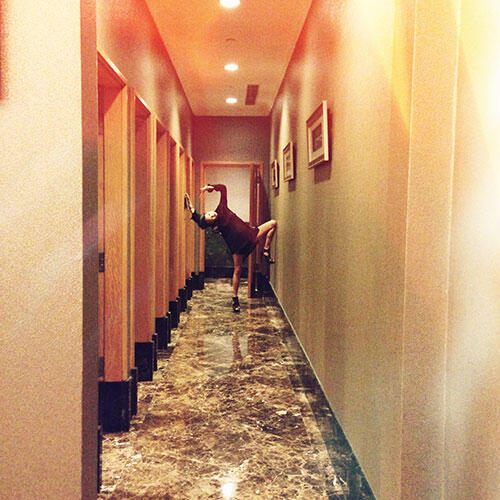 After all that, we went to Ampang with Rudy to grab supper and it was THE BEST ROTI PLANTA of my LIFE. Probably because i'd been craving it all week and haven't had one for a year?!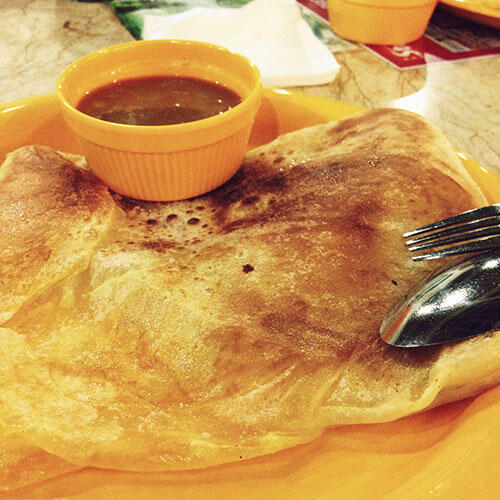 + + + + + +
On Wed the 4th:
Chelsia passed me her new album when i met up with her for lunch at Ben's! I'm so happy and proud of her! I love Chels cos she loves to eat and she's such a HAPPY person i'd be stupid not to be friends with her. Go buy her album on itunes!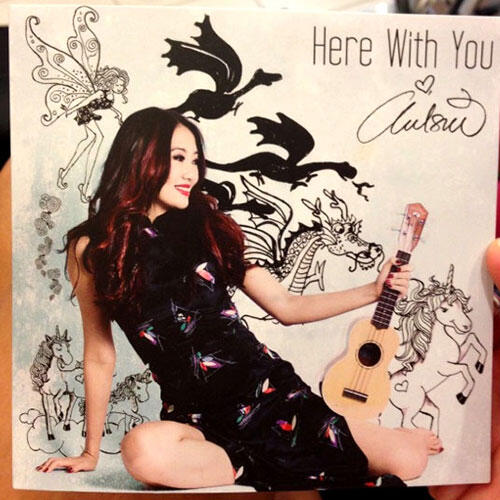 + + + +
In the afternoon, I shot as a co-host with Courtney for Fashion Asia TV. From what i understand (or remember wrongly), it's a travel fashion documentary for an Australian TV channel and KL is their last stop. I took them to Thisappear (Joe Chia's new boutique in Telawi Bangsar) and Ril's. Reason being is they asked me to take them to the coolest boutique and bar in town and... i figured that was IT.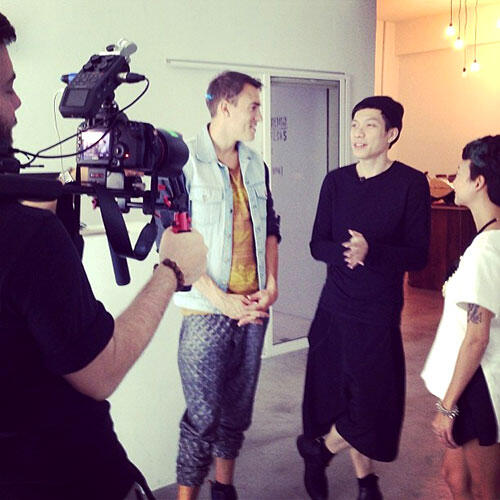 OH WAIT I HAVE TO GO OUT NOW BYE!!!!
///// continued //////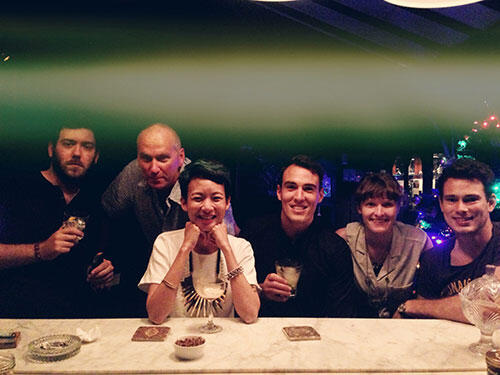 The Fashion Asia TV team had great energy and despite my feeling prettyyy hungover from the night before, i had a LOT of fun! Check out the preview to their first episode *here*. The first episode airs on Wednesday the 18th on the Australia Network - www.australianetwork.com.
+ + + + + +
On Thurs the 5th: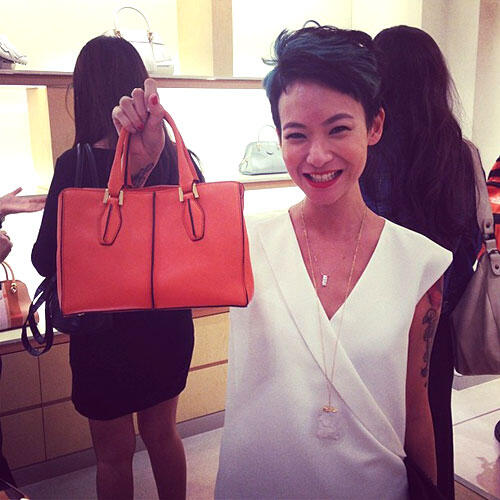 I went for TOD's SS14 preview at Gardens. Full post with pix up soon.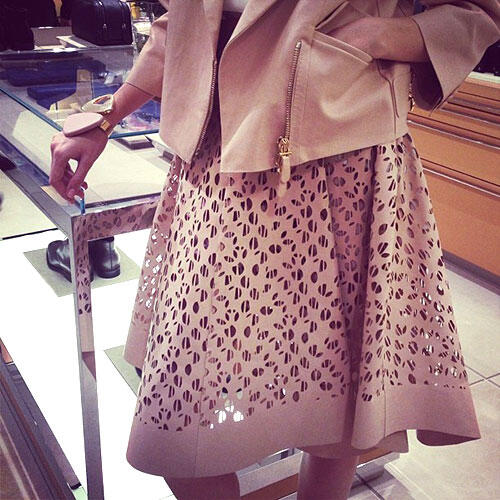 + + + + + +
After rushing through office and blog stuff, i went to Wei Ling Contemporary in Gardens that evening for the "18@8 Mirror mirror on the wall" - an exhibition by 12 of the country's leading contemporary artists. Each artist collaborated with Furla to create 12 exceptional bags which were all auctioned off for charity that night.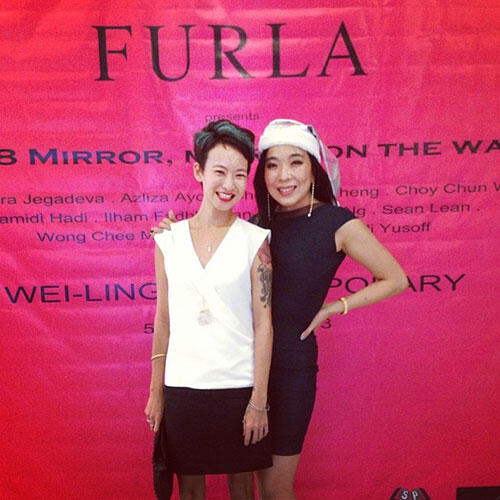 Wei Ling and i.
I'm wearing a dress from the Dude & the Duchess x Jonathan Liang collection.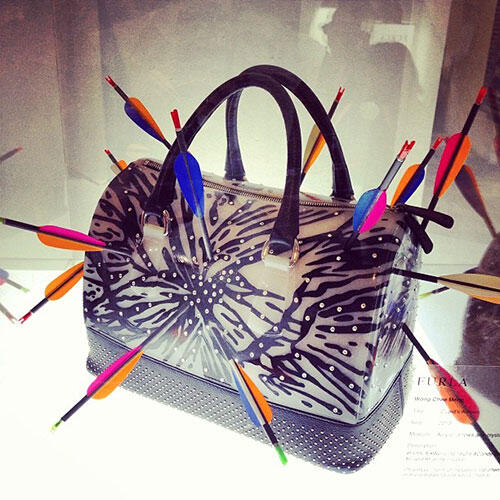 Bag above by Wong Chee Meng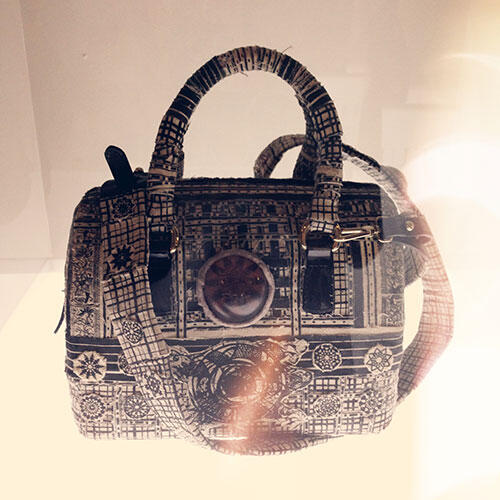 By Zulkifli Yusoff
+ + + + + +
After Wei Ling gallery, i went to the NAKED Restaurant & Bar launch @ Plaza Damas.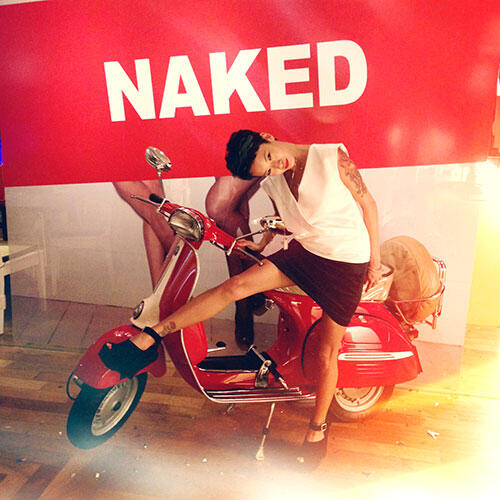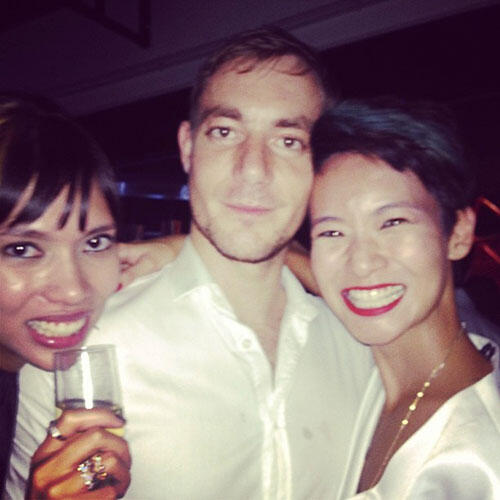 With Lexie and Josh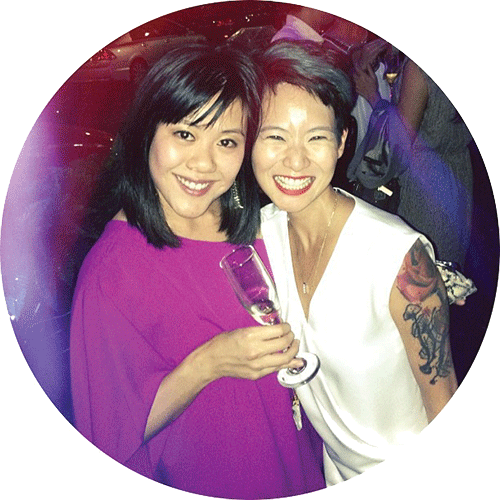 With Dawn!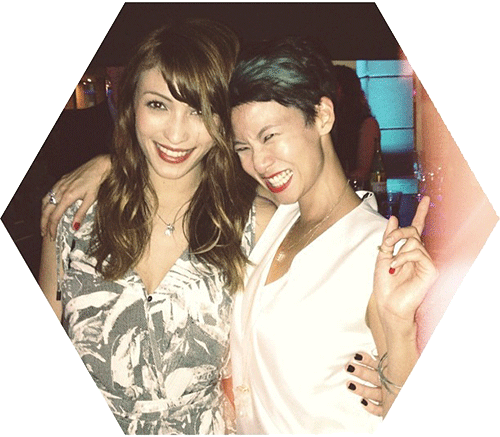 Patty!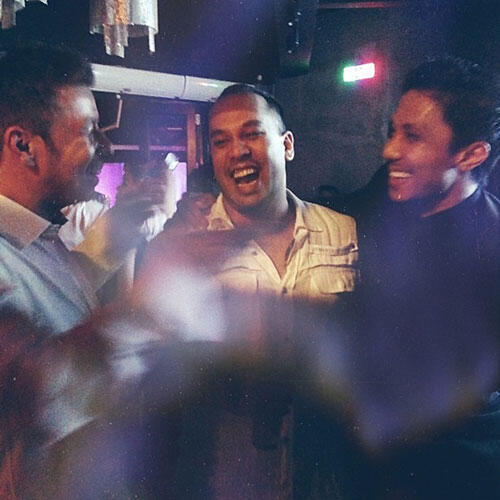 + + + + + +
On Friday the 6th:
I had a shoot to do for Nine West, and went through a few locations in Bangsar like SEETHROUGH Concept Store, Bait restaurant & bar, and Thisappear again.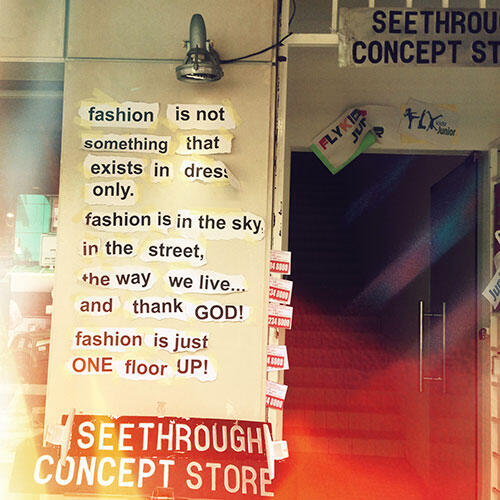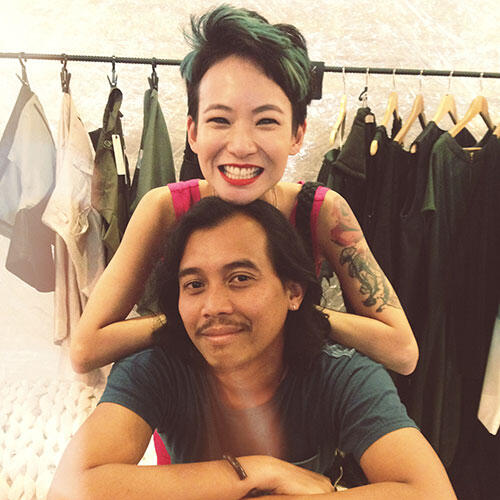 Thanks to Steve for being a big help that day!!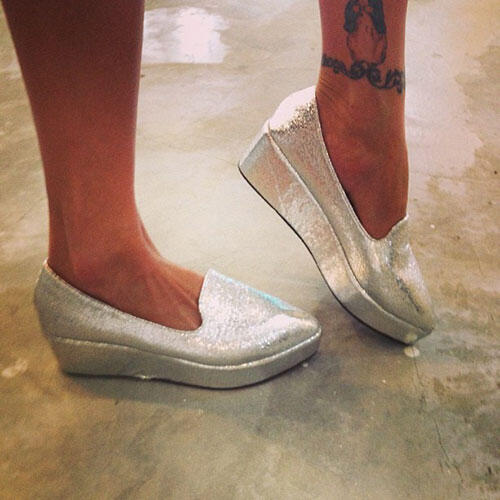 Cool shoes at SEETHROUGH that didn't fit me *sob*! RM99.
In the evening, i headed to Zouk for the annual Pioneer Digital DJ Battle.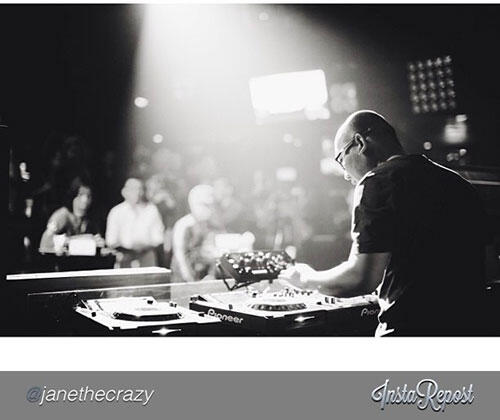 I was pretty fricking tired by then... the whole week was starting to take its toll on me and i just wanted my bed! I blame the music for getting my vibes back up, cos despite my telling myself that i would leave at 11pm after the event, i ended up having drinks outside in Terrace Bar (i guess this was my annual appearance at Zouk haha) and went to TAG till Clem reminded me TWICE that i had a shoot the next morning so i slipped out and home at 2am.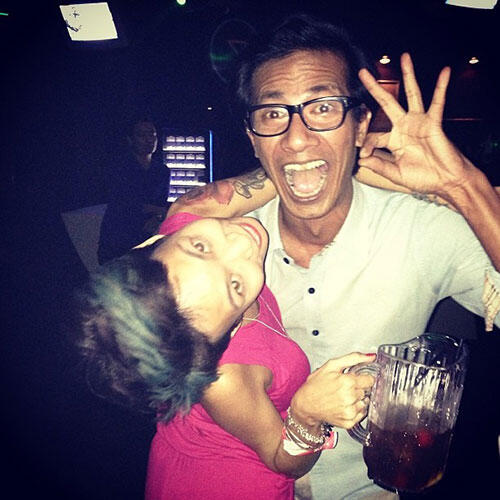 + + + + + +
On Saturday the 7th:
I had a photoshoot for NUYOU mag with Claudia, Sueann, and Didi! It's the first time (i think!?) doing a shoot with girlfriends and there was so much LOVE <3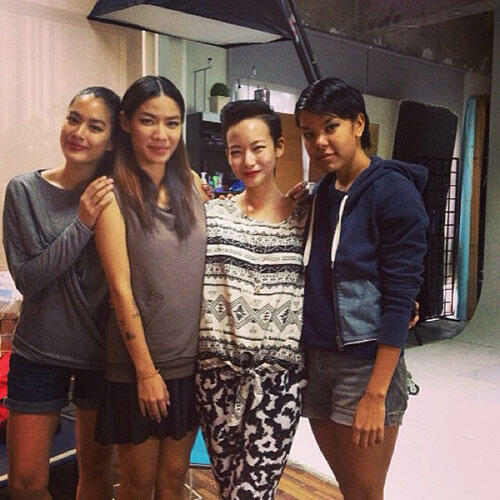 After the shoot and interview, i went home in the afternoon and WAS SO HAPPY TO NAP AND SLEEP AND OH MY BED HOW I'VE MISSED YOU!!!
That was a pretty intense week! But i'm so proud i did so much haha!
*pats self on back and buys self lots of presents*