I got my Peter Rabbit tattoo from Lynda @ Pink Tattoos in February this year (damn it feels so long ago tho!) and blogged about how much i love her studio, tattooing skills, insane owl collection, and most importantly – Lynda herself 😀 I really admire her for owning her life while staying true to her strong sense of style and identity. Read my *first post about Pink Tattoos here*
Lynda has moved her studio from Centrio to Telawi in Bangsar, and launched it just last weekend! It's on the same row as Subway, facing the houses.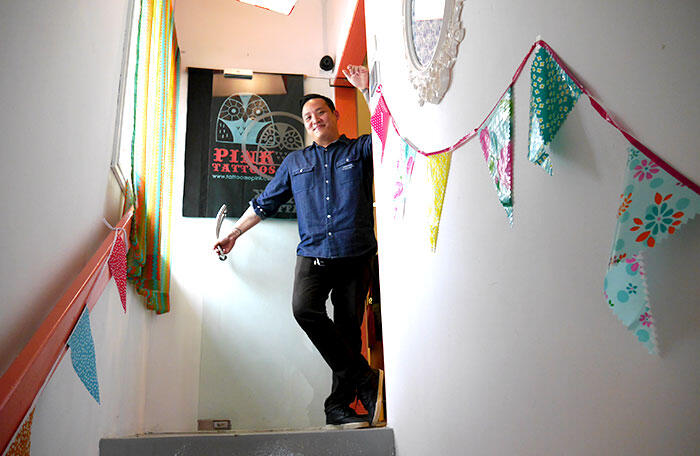 Lynda's husband Sukeats greeting us at the top of the stairs 😀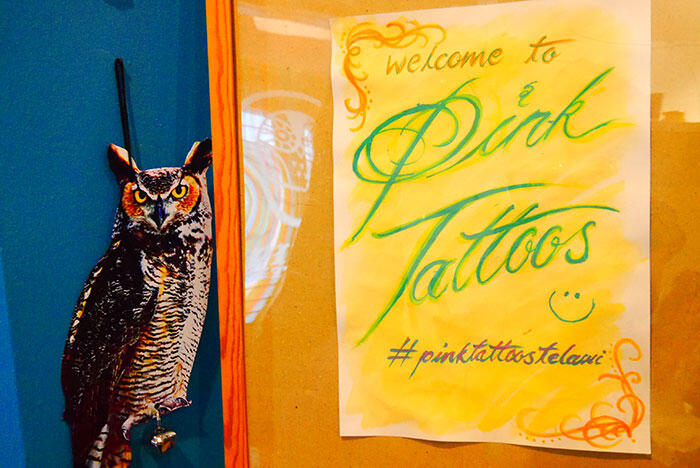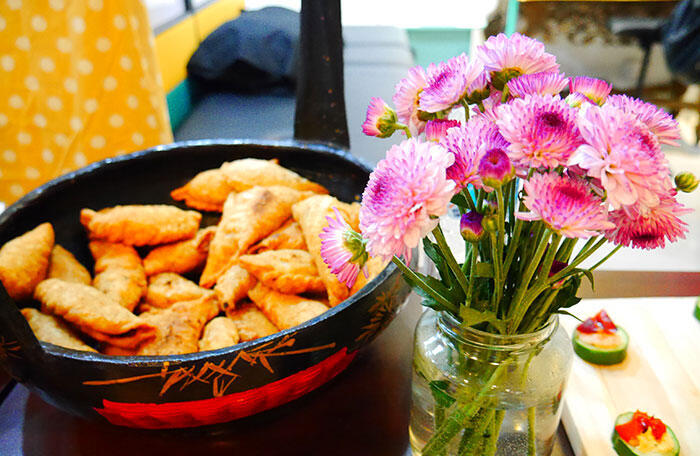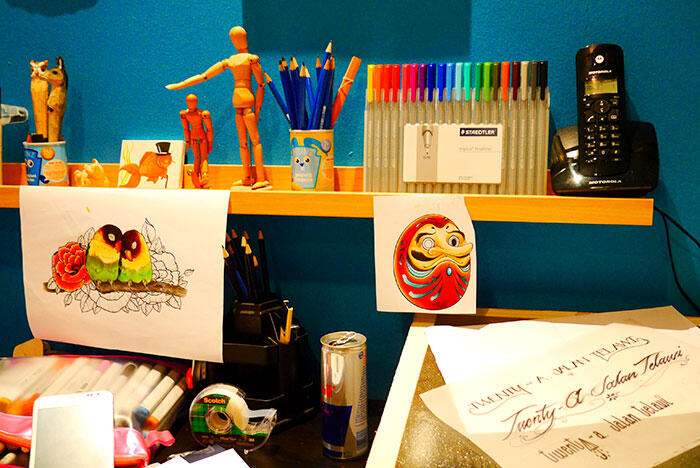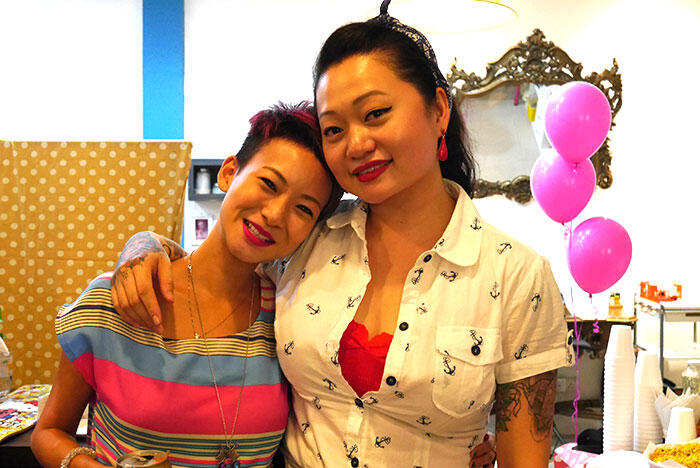 me with Lynda! <3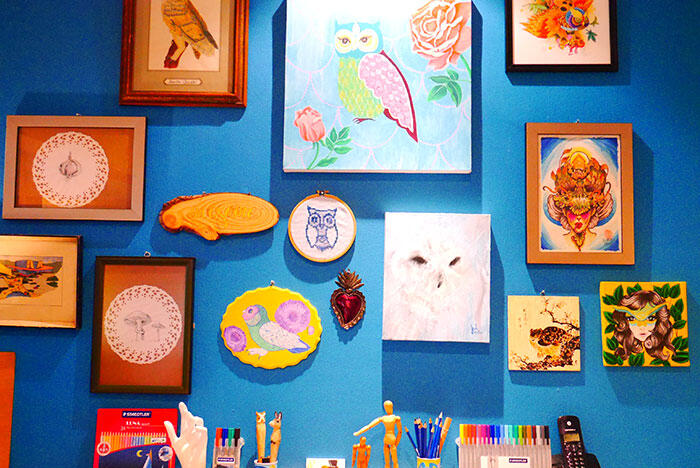 There is so much to study and see in her studio… as expected! She's got heaps of little trinkets and hundreds of owls sitting around everywhere..!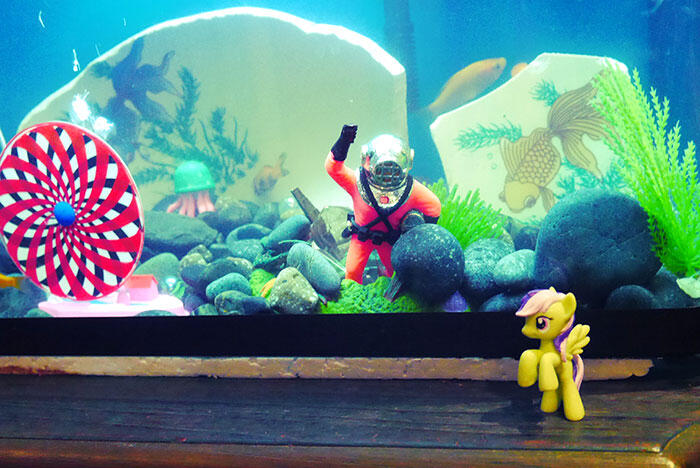 Diver: "What are you doing out there? GET BACK IN HERE!"
MLP: *in high-pitched cute voice* "NO! I hate getting my wings wet!"
Lynda said she put my little ponies around her studio as a tribute to me *BLUSH* AWW LYNDA!! I LOVE YOU TOO.
Oh there was so much food and beer and cake! MY KIND OF SATURDAY!
It was my first time trying cakes from The Accidental Bakers, and i thought they were disgusting and awful… HAHAHA I'M KIDDING! Wish i could see their faces upon first reading that. The cakes tasted as gorgeous as they look! Super delicious and really moist. Yummies! I was so greedy and had as many as i physically could. What… it was Saturday. I'm allowed on weekends :p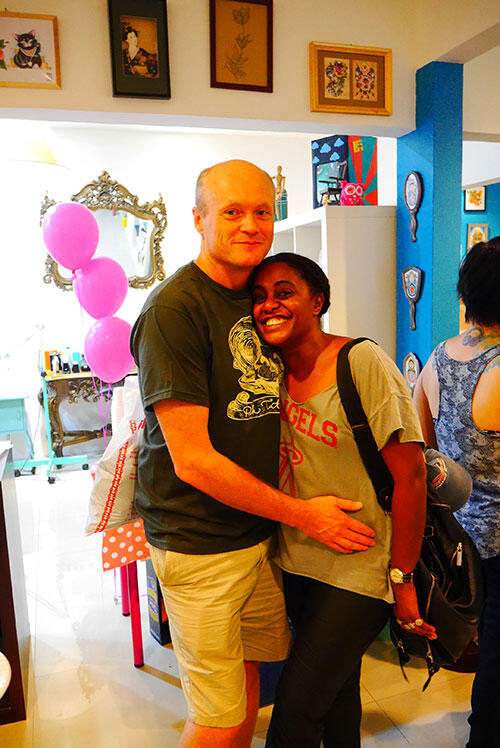 Neil and Tereneh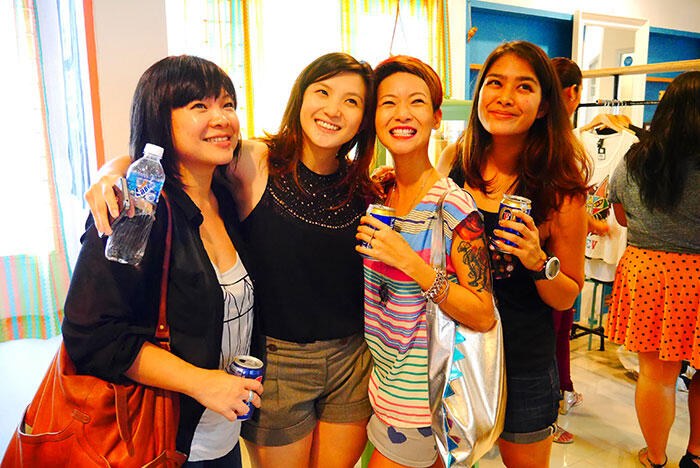 Formerfrees! April, Sarch, me, Clouds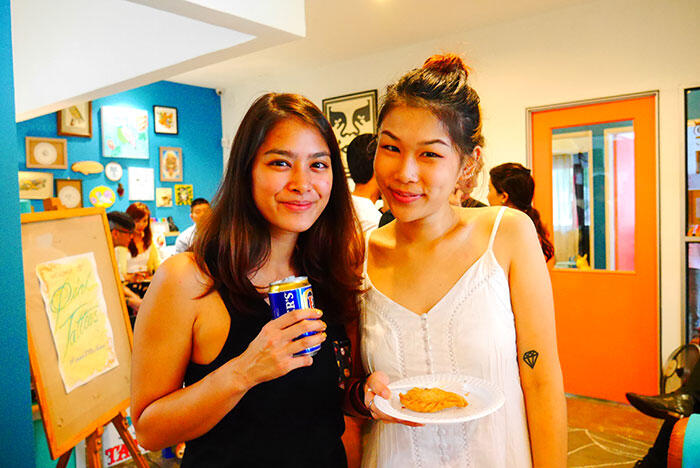 Claudia and Zoe of Tongue in Chic
I have NO IDEA why i took a picture of this. When i saw it in my camera, i thought Really Joyce? Really?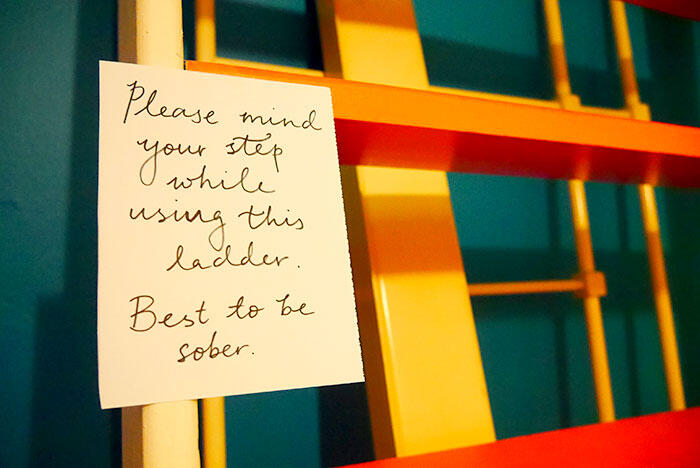 Good kids listen. Bad kids push it.
At the top of the stairs is a little hidey-hole of a loft where naps can be had!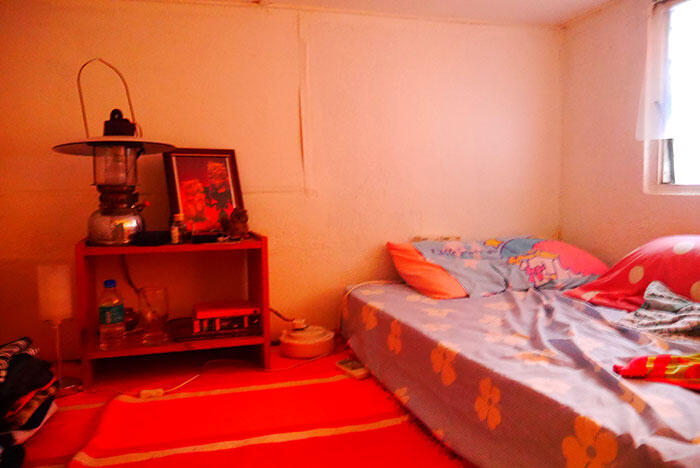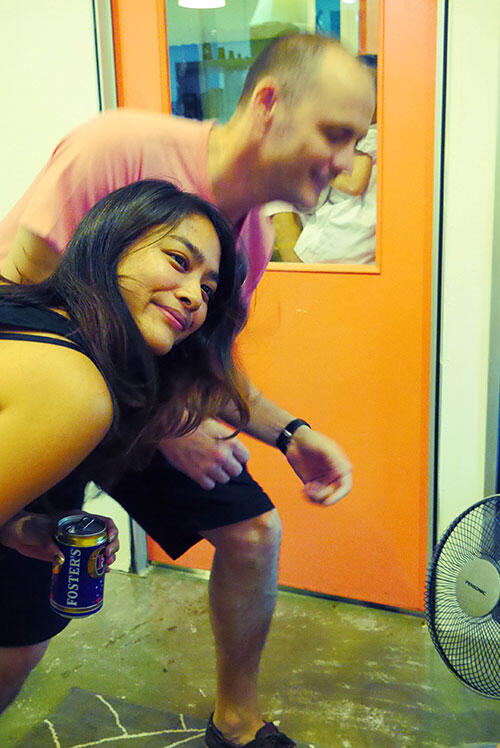 Claudia spent some time doing fashion fan scenes. Clem sibuk.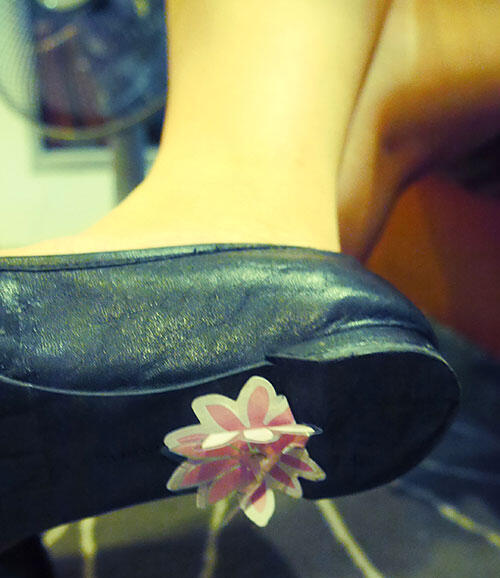 Sarah found a sticker on the bottom of her shoe and it turned out to be a sticker from my car's ceiling..! HOW DID IT GET THERE? One of life's many mysteries… I guess my sticker wanted to have a walkabout.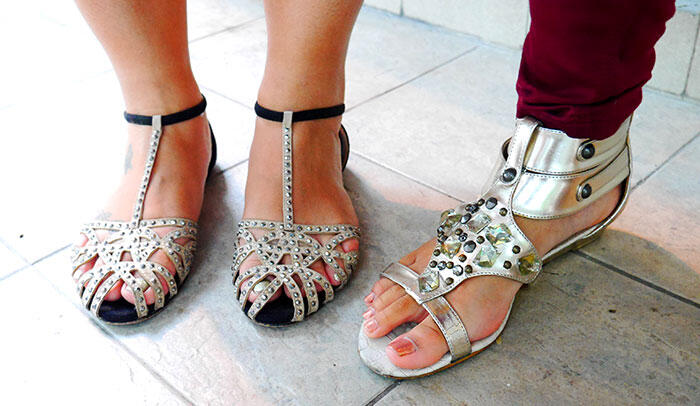 Sher and Iman's foot deco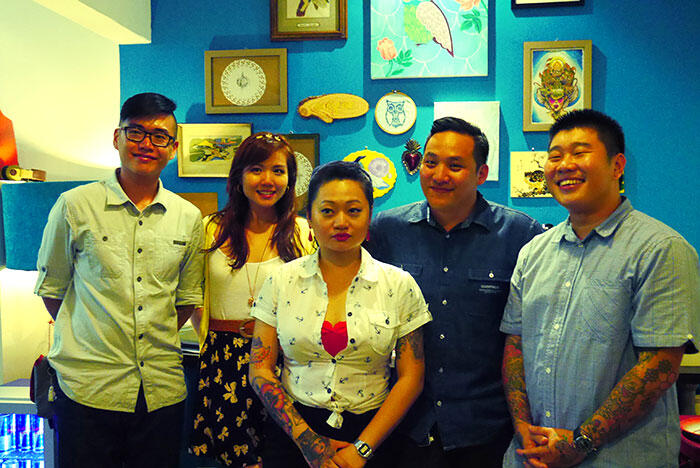 The Pink Tattoos family!
L>R = artist Khang Wei; shop manager Fin; the fabulous Lynda; business manager Sukeats; and artist Yin.
You can check out the tattoos Lynda does on her IG feed here > @pinktatoos
Pink Tattoos (by appointment only)
No.20-A, Jalan Telawi, Bangsar
59100 Kuala Lumpur, Malaysia
Tel: +603 2201 7465 / +6017 924 0507
Email: lynda@tattoomepink.com
Instagram: @pinktatoos
FB: www.facebook.com/PinkTattoos