My 6th tattoo was a My Little Pony one that brings me MUCH joy and glee every time i look at it.
When i first got it, i'd wiggle my foot up and down and go, "Look! She's dancing!"
But recently when i peer down at her, i started thinking how she needs a friend.
I was toying around with different cartoons i could get to be my pony's new friend,
and decided that Peter Rabbit would be perfect!
I went to Lynda who owns Pink Tattoos to get it,
cos she does a lot of cartoons and animated objects
so she's perfect for the job cos it's totally her style!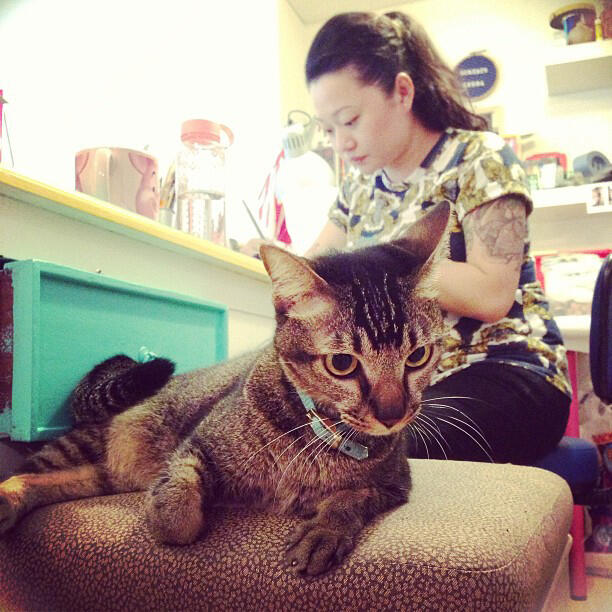 Lynda drafting out my tattoo while her cat Rarr! (name comes with exclamation mark) looks on.
We had lunch before my appointment, and i asked how she got into the business cos it's such a DIFFERENT thing to do. I loved her honesty about her experience. She said that she used to be in advertising but didn't love her job. So she did something most people find it difficult to do – she quit her job and took a pay cut to help a tattoo artist friend manage their shop instead. That's when she started learning how to tattoo, and now has her own gorgeous studio and tattoo business!
I think it's so courageous of Lynda for doing what she did… most people complain about their job, but instead of taking their future into their own hands, they continue fading away in a life that doesn't suit them. Money is usually the main factor that scares them into staying in a 'safe' position, but money isn't everything. Taking a step (or rather, many steps) to change your life into doing work that fulfills you and makes you wake up everyday LOOKING FORWARD to work is better than a high-paying job you hate. And most probably, you'll end up being successful at doing what you love cos the passion will flow naturally. In summary, sometimes you have to destroy your old life to build a new one.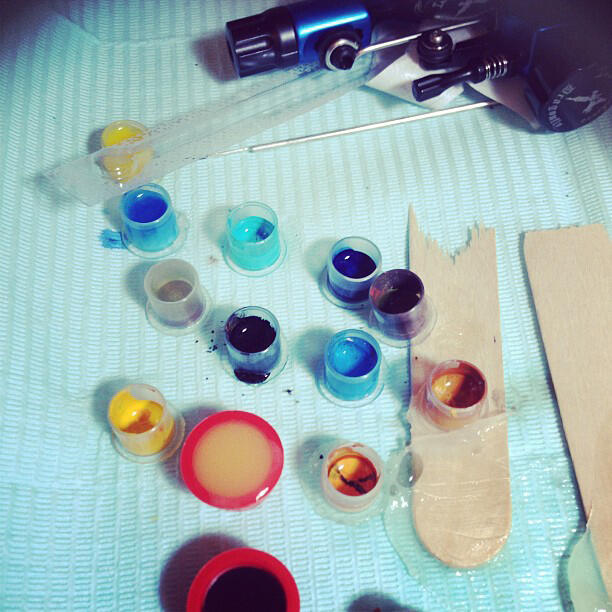 Tools of the tattoo trade. Ink colours for Peter Rabbit.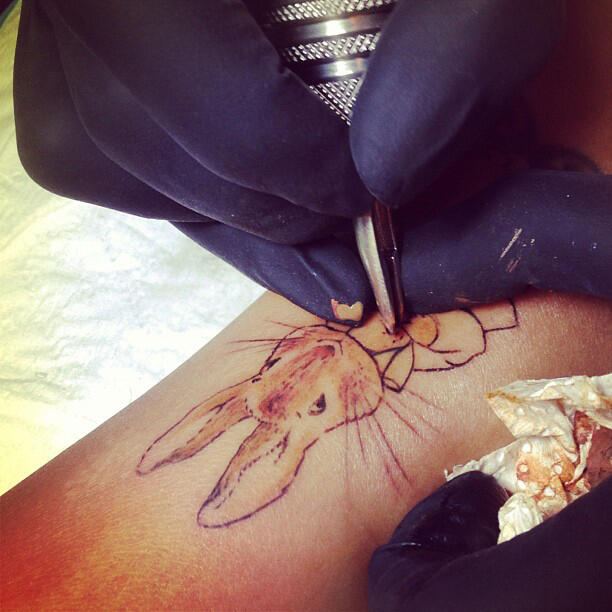 His face is so cute!!! I just want to KISS HIM.
Some people asked why Peter Rabbit. Well it's cos my uncle Mark's parents Donald and Mercia gave me some hardcover Beatrix Potter books when i was a toddler (which i still have till today) and i grew up knowing Peter Rabbit, Benjamin Bunny, Squirrel Nutkin, Mr Jeremy Fisher and the rest. When i was 10 years old, i went to visit Aunty Geraldine and Uncle Mark in London, and they took me to watch the Tales of Beatrix Potter at The Royal Ballet and i remember being utterly enthralled and FASCINATED that i saw my favourite characters live.
Even till adulthood (wait, i'm an adult?) Peter Rabbit reminds me of my childhood in England, and of Mercia and Donald, who have since passed on to their next amazing chapter of Existence. So yeah… now you know why i got Peter Rabbit 🙂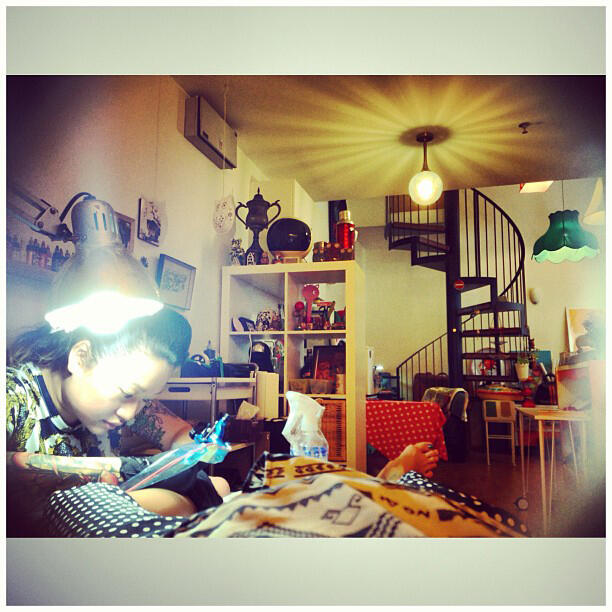 Lynda took three hours to complete Peter Rabbit, but you can see why – he's so detailed that friends have commented he looks like a stencil instead of a tattoo. I watched her while she did the shading, and Lynda really followed every tiny bit of detail down to single furs and whiskers.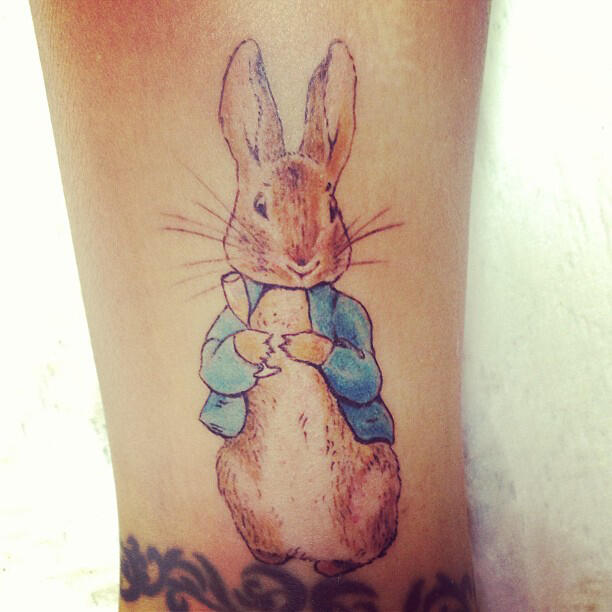 Oh i asked her to add in a champagne glass cos Peter is having a party! Hehe.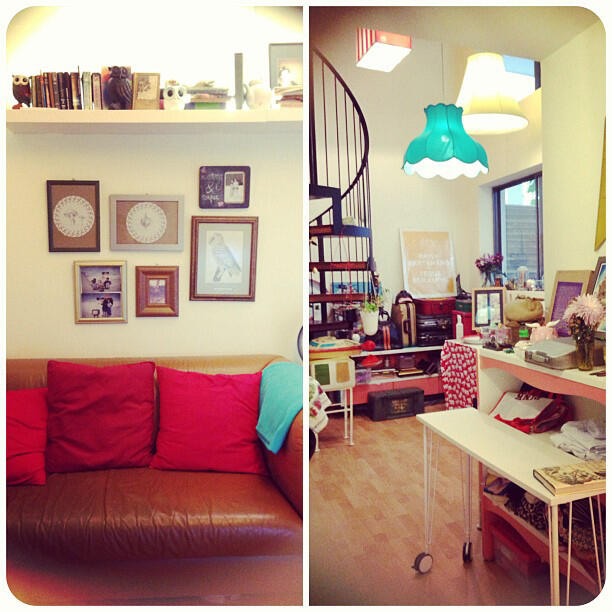 The Pink Tattoos work space looks more like a shop than a studio! She's got so much STUFF. I thought *i'm* a collector, Lynda beats mine to a pulp…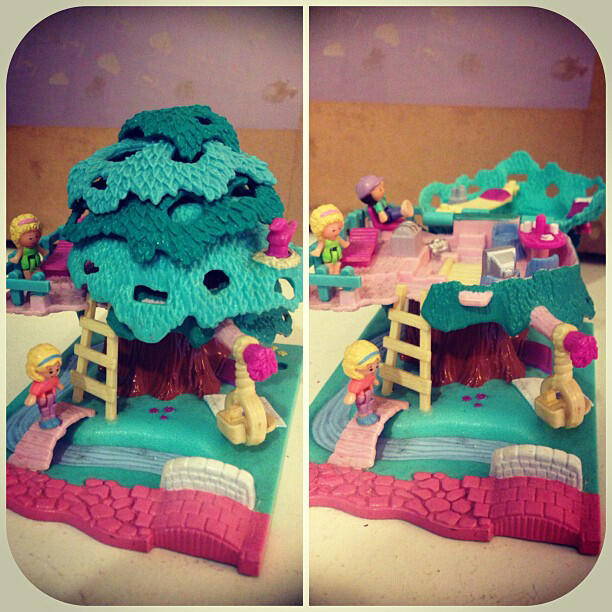 I'm so jelly she's got the old Polly Pockets! They don't make toys like they used to.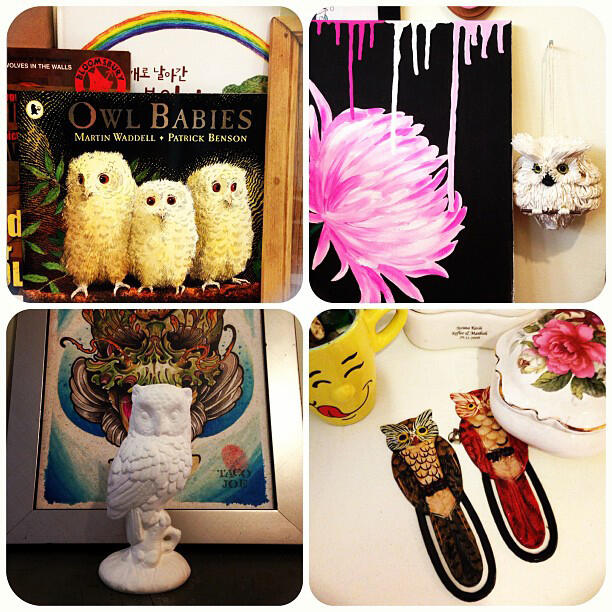 Lynda LOVES OWLS.
She's got a very impressive collection of owls around the whole place, in every corner you look at.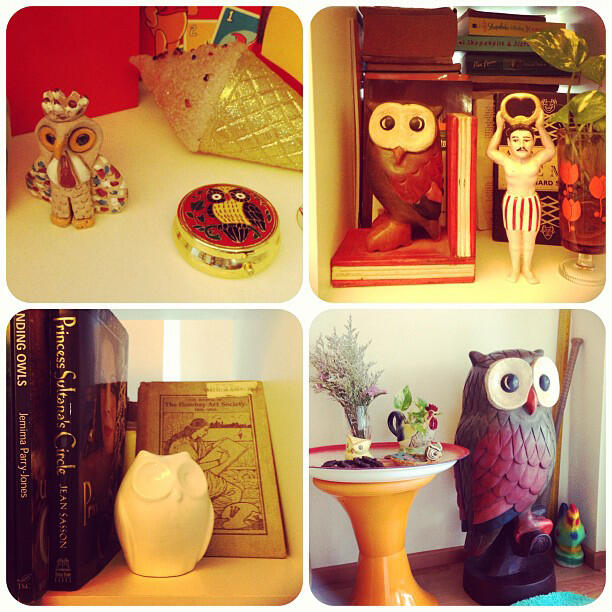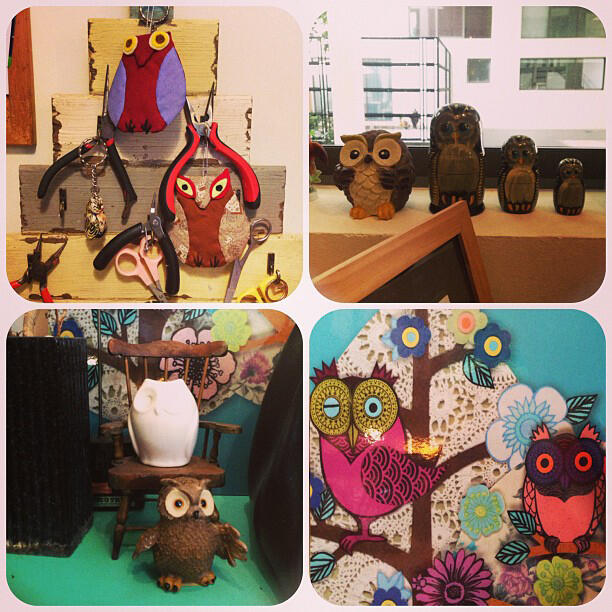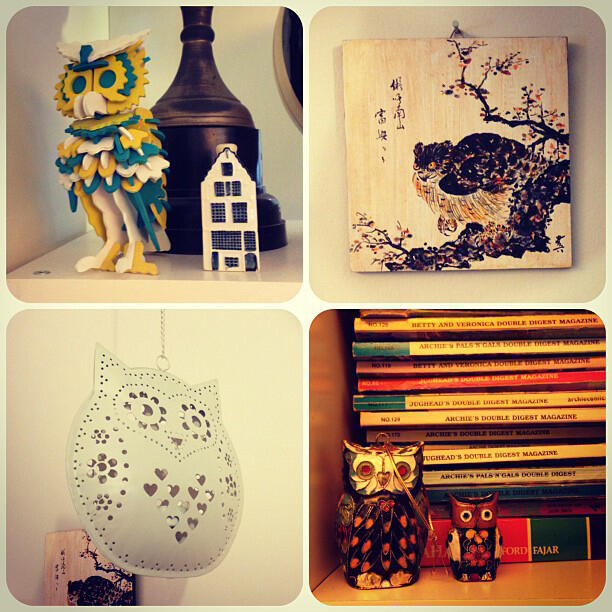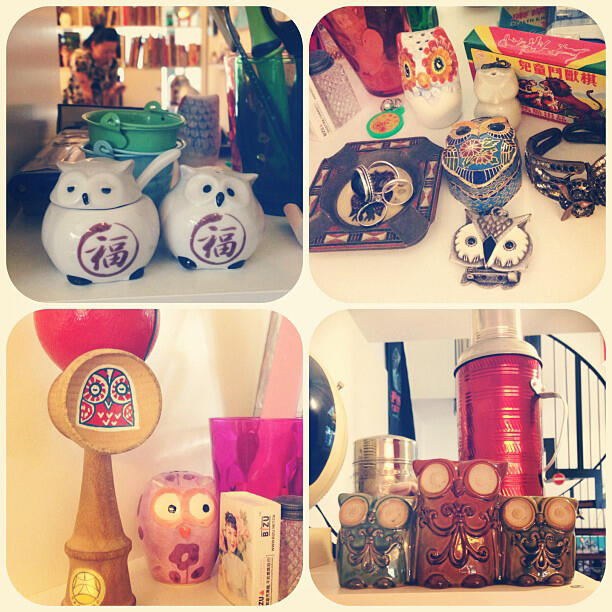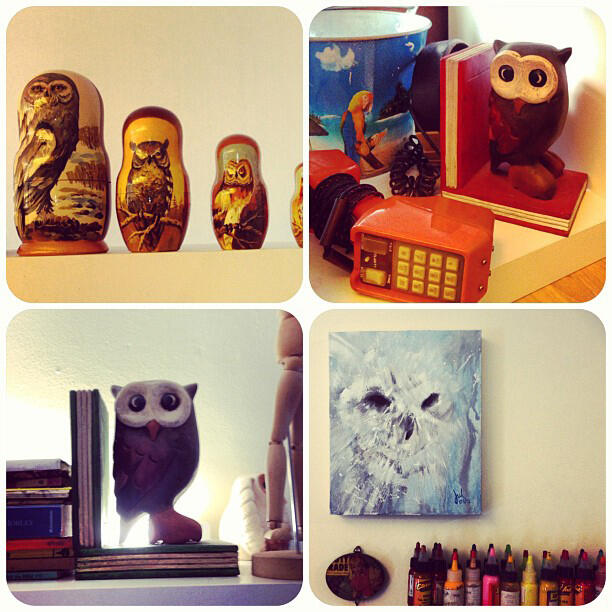 I didn't even take pictures of ALL the owls… i got tired halfway :p
To see Lynda's other works, you can stalk her instagram @pinktattoos or visit www.facebook.com/PinkTattoos
Pink Tattoos – by appointment only
Email: lynda@tattoomepink.com
Studio address:
c-3-20, Block C, Level 3
Centrio Pantai Hillpark
No. 1 Jalan Pantai Murni
59 200 Kuala Lumpur
Pink Tattoos has moved to Telawi, Bangsar:
No.20-A, Jalan Telawi, Bangsar
59100 Kuala Lumpur, Malaysia
Tel: +603 2201 7465 / +6017 924 0507