All i have to say is, every time i've worn this skirt
i've got at least 2 compliments a day.
Additionally, being late and running up stairs in a skirt that's lower in the front is a BIG PLUS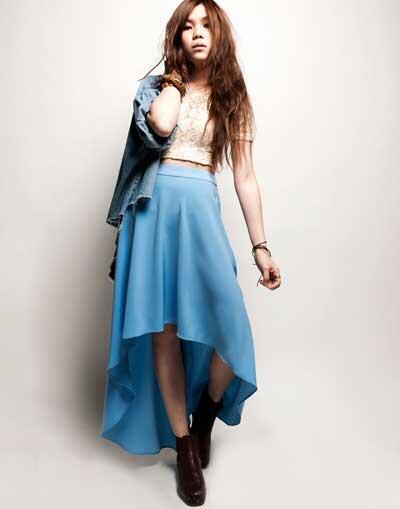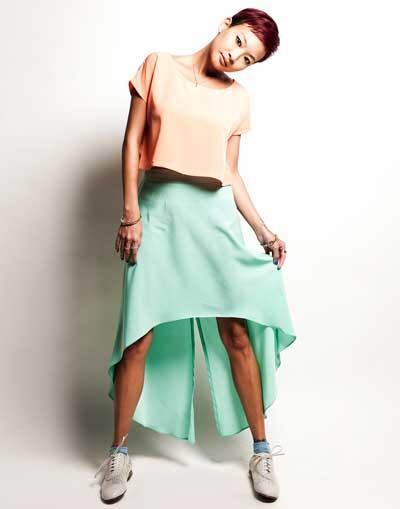 Photos by Vincent Paul Yong
On Chelle: LEFTBLOCK Alex Tail Skirt in BLUE with no slit
On Joyce: LEFTBLOCK Alex Tail skirt in MINT with slit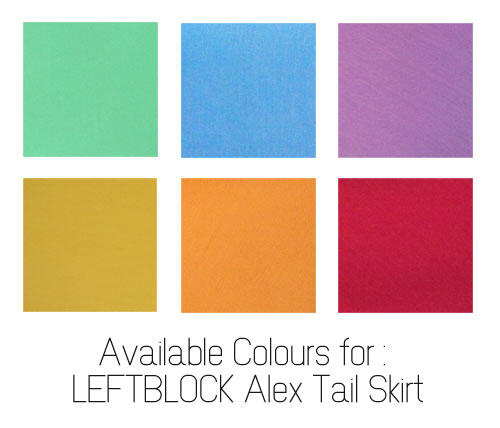 We're finally releasing & taking pre-orders for the LEFTBLOCK Alex Tail Skirt.
Available in 6 coveted colours of Mint, Blue, Purple, Mustard, Orange and Wine.
Alternative colours available upon request (eg: Forest Green, Nude, Navy).
Every piece is made-to-order based on your measurements.
(Do allow 2-3 weeks for completion)
Material: Light Weight Poly
Required Measurements (inches): Waist, Front Length, Back Length
Price: RM170
Shipping Options: Please refer HERE
Email us at shop@leftblock.com to place your orders!