Ming and i decided to go for Keith Kee's gala event last weekend.
Out of the ordinary for me to want to go for an event on Sunday night,
that's usually dedicated Brace-For-Monday DVD time with Clem!
I think work is making me semangat to go out more and remind myself i have a life outside the office!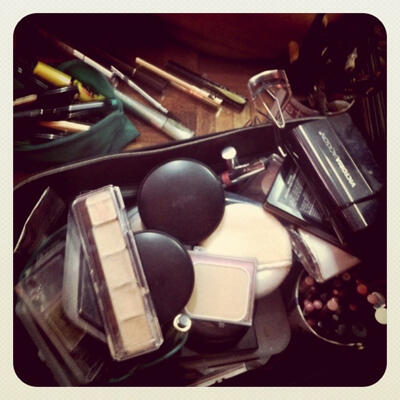 Ming was oh-so-awesome to make me up using his tools of the trade.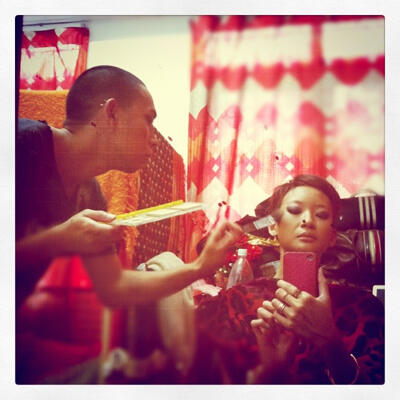 Seriously, i looked so freaking tired when i went to his place.
I was working all weekend besides visiting Bershka and going for two family dinners.
Ming applied some wonder concealer and highlighted my facial contours to make me GLOW.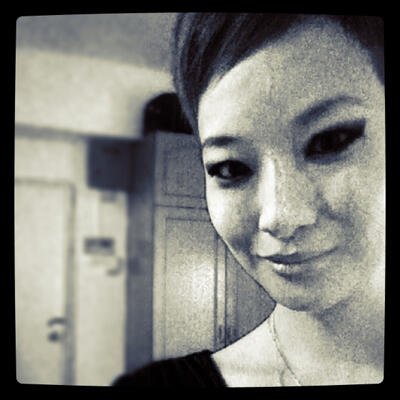 Ok i know this is a cheating pic cos i instagramed it so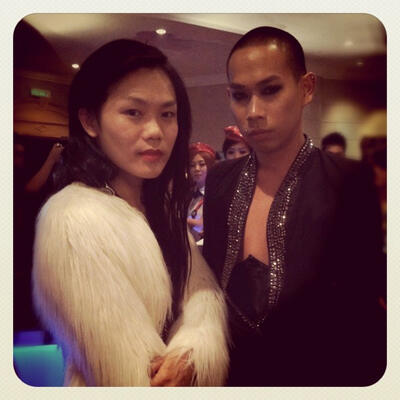 Cris and Ming
I giggled when someone said, "Excuse me Miss," to Cris
because all of us would refer to Cris as 'her'
but it's even better when a stranger does it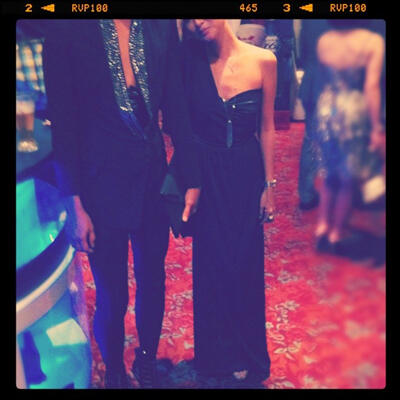 I wore a dress courtesy of Gallo by Thian
Reza saw this pic and said i semakin kurus and should eat more.
Clem already says i eat like a man… if i could, i would eat all day :p
But not to worry! I'm planning to go to the gym in an effort to PUT ON WEIGHT on my skinny chicken arms and firm up my gravity-calling 28-year-old body.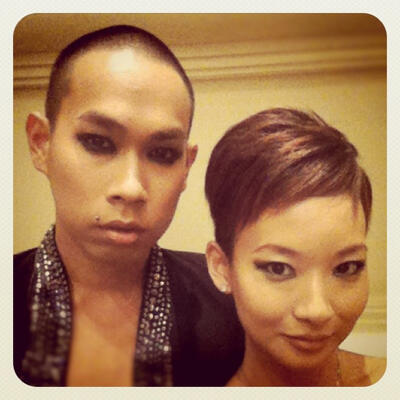 The Ming and I.
I posted this on Instagram and Kubs wrote:
"The Ming and I: One Woman's Story about her Time in the Faaaaaabulous Court of Emperor Ming."
Loves it.
///////////////////////////////////////////////////////
I changed twice in my car today 

Something that rarely happens even once.
After i left the office, i changed in my car to clothes for a shoot by Hong Kong's Weekend Weekly mag.
After the shoot, i changed in my car again,
this time into my yoga clothes before going into the house.
Clem asked why i didn't just change in my teacher's house.
I said cos i didn't want her to see me wearing a slutty transparent top..!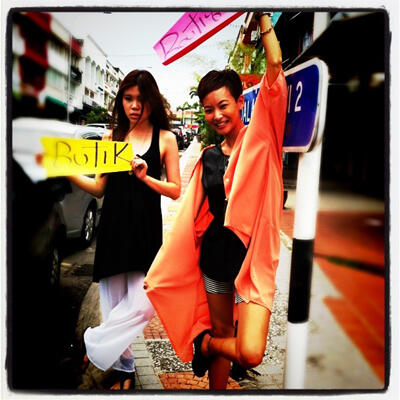 Chelle is wearing LEFTBLOCK Phantom Sheer Pants in White.
I'm wearing LEFTBLOCK Salmon Tail Cape.
BTW Does anyone have any good tailor/seamstress contacts?
Ours is DYING under a pile of work and can barely keep up with production for Leftblock.
We're DYING to find more tailors..!
Please please email me at joycethefairy@gmail.com if you or your family know any,
we'd be SO APPRECIATIVE!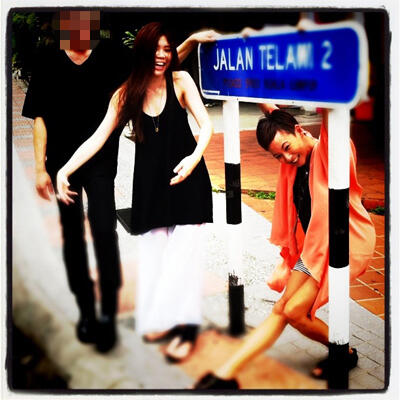 Chelle looks like she's holding an imaginary basket of flowers/food/cakes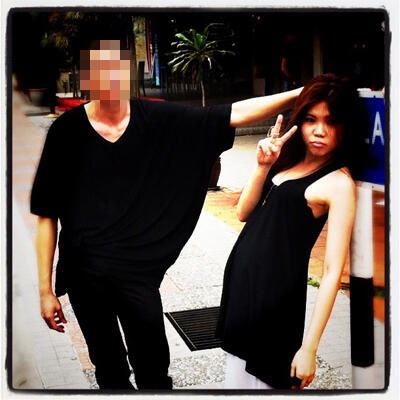 The HK team got us to take pix with fashion designer Joe Chia.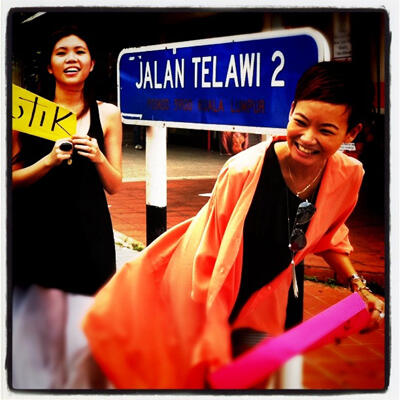 People were staring at us in Bangsar…
and i told Chelle i felt like a FLAG with my cape flapping in the wind.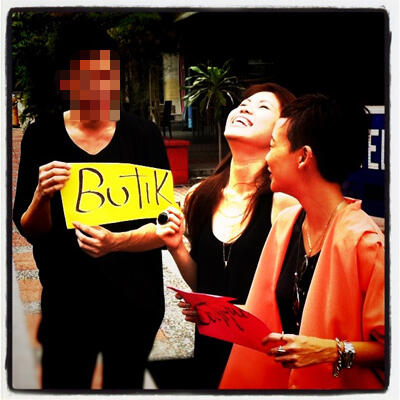 After taking pix on the road, they took more shots of us in a few boutiques.
They wanted us to 'pretend' like we're shopping.
But Chelle and i don't need no pretending.
We ended up SHOPPING FOR REAL 
Thanks to Pion and Weng for the coverage,
looking forward to the article (tho i prollie won't understand in Chinese -_-)