The Leftblock Junk Sale last Saturday was a success!
Most of the vendors met up at 10am to set up,
and waking up early to lug around boxes isn't the most desirable thing to do on a weekend morning…
As i made my way to my car, rubbing my eyes,
i was thinking, "Damn whose idea was it to have this… … oh. Us. -_-"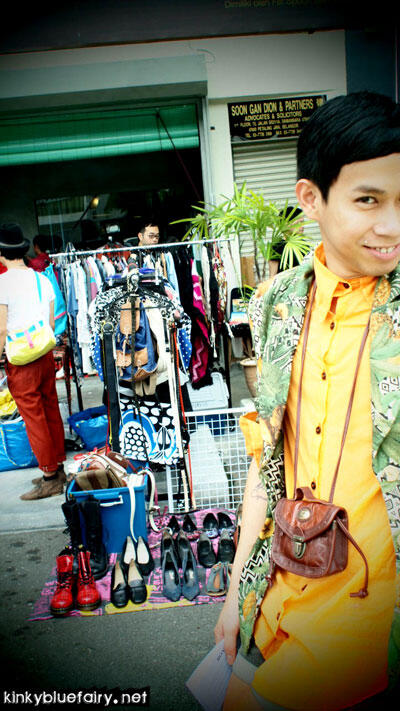 MingDaBomb of Bombshell
Check out what his vintage-filled salon looks like *here*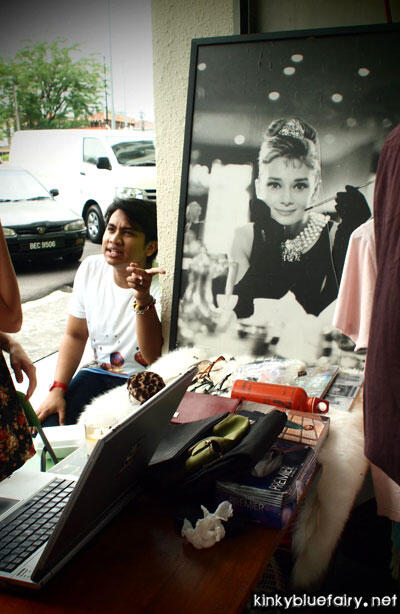 Hafidzudin of volgogombakandstyle.blogspot.com brought a giant Audrey Hepburn picture to decorate his stall!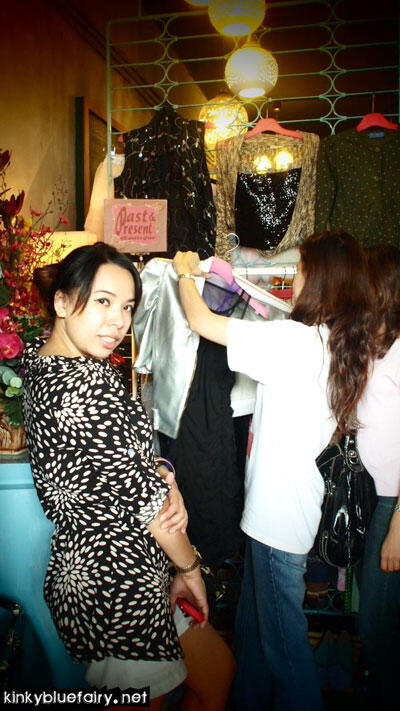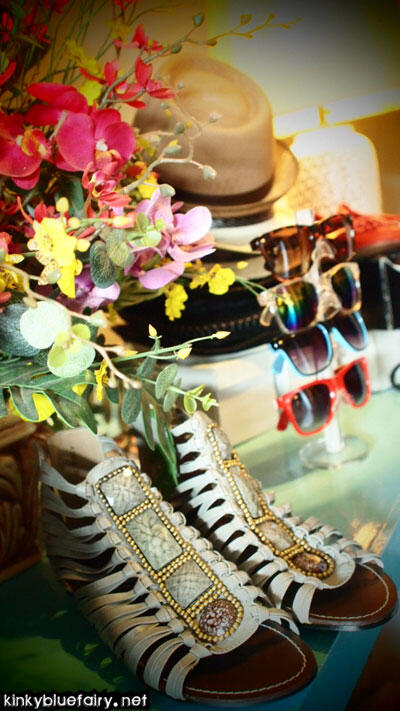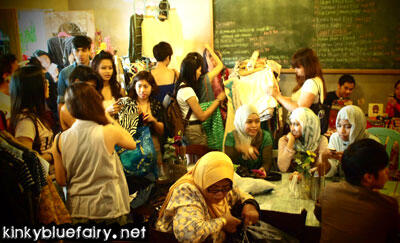 Fat Spoon was constantly PACKED from noon till 4 plus!
Some kiasu people even came at 11:30am to make sure they got all the good stuff first!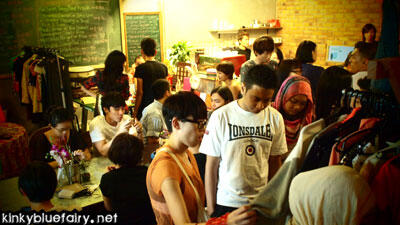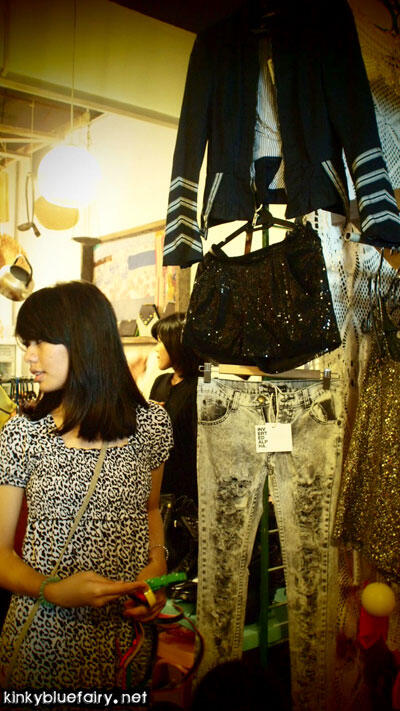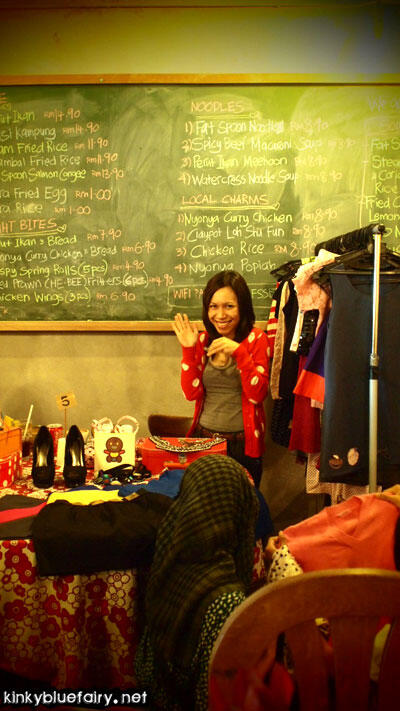 Baby of echopunya.blogspot.com waving from her stall when she had a second to breathe.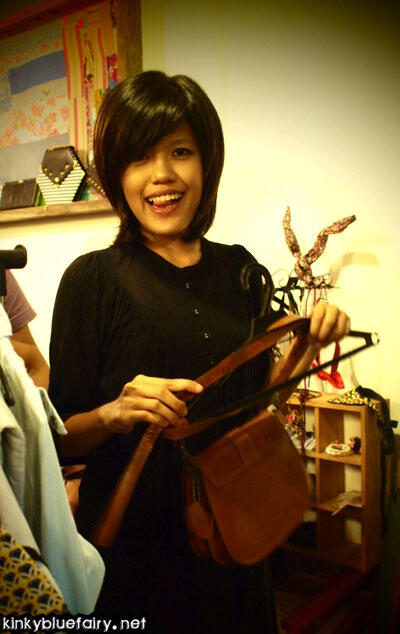 Eka of www.invertedalpha.com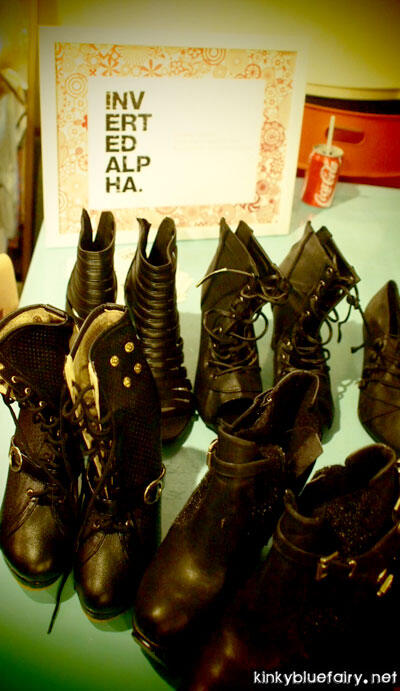 Daymn Eka… your collection of black footwear is better than most boutiques!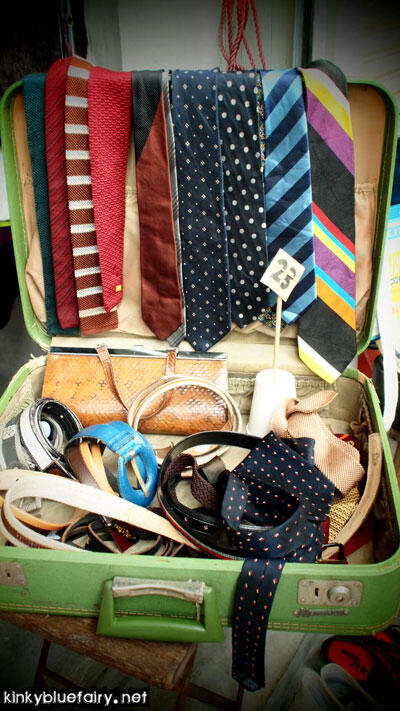 Vintage / old / used ties, belts, misc.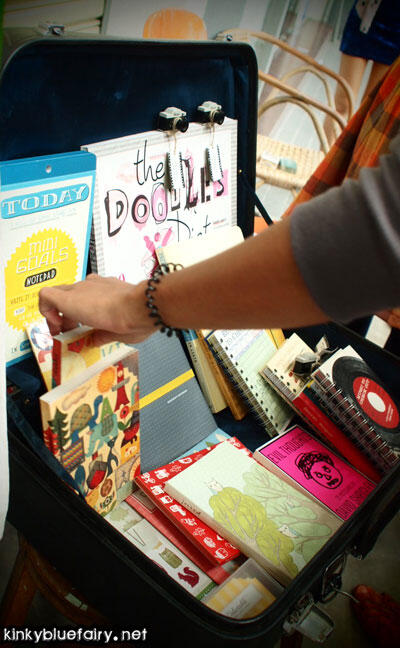 Aida was selling some quirky books which did really well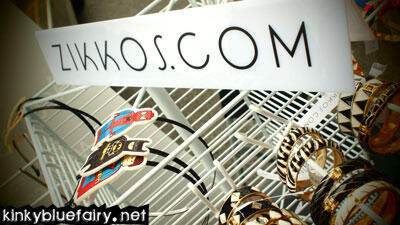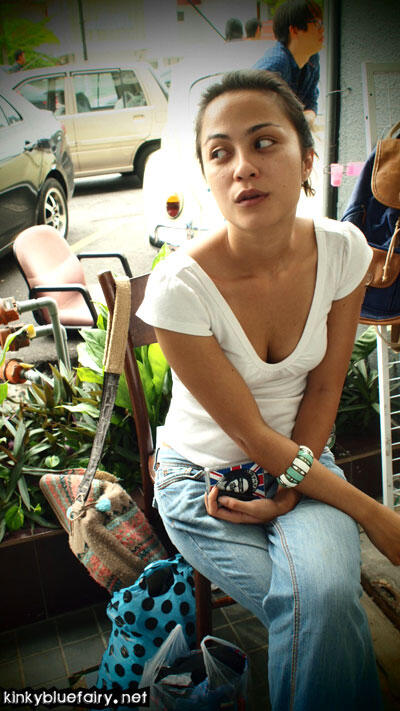 StephTheVolcano came to dig for stuff at my stall.
I'm really bad at bargaining from my friends btw.
Ash: Hey this is pretty! How much?
Me: Er, RM5?
Ash: RM3?
Me: Argh just take it la -_-
Ash: HAHA *grabs*
In the end all my close friends took my stuff for free.
I expect returns in lots of hugs and temaning for drinks whenEVER i want.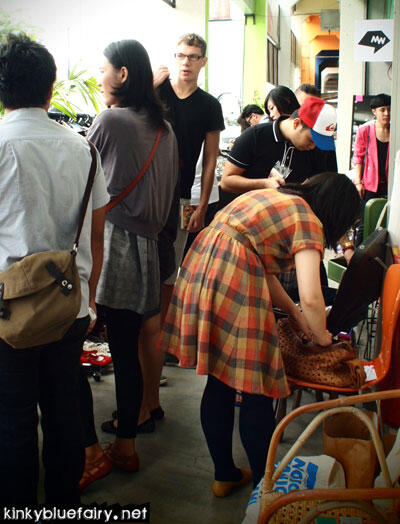 Inside was packed, outside was packed.
Sorry to those who couldn't even make it inside the cafe!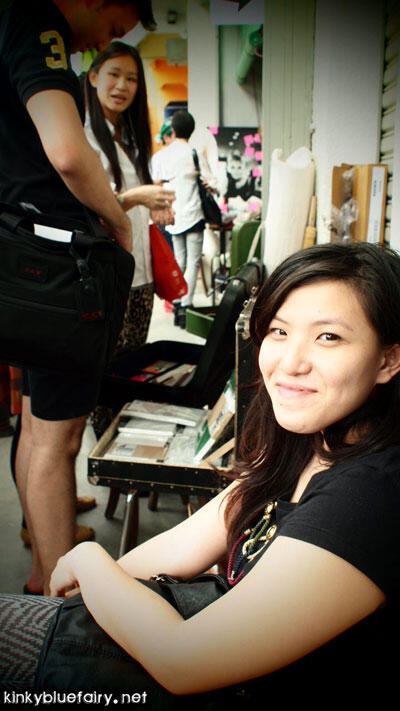 SARCHAN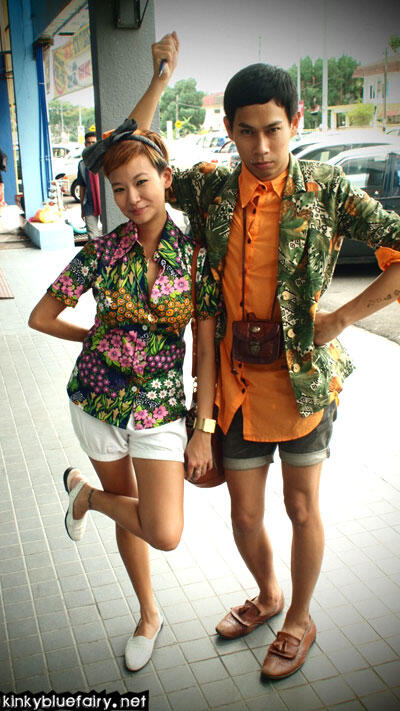 MingDaBomb and i are jungle kawans.
Although he looks like he's trying to stab me with a pen.
I'm wearing >
floral vintage shirt; absolute vintage
white bubble shorts; aa
white weave shoes; absolute vintage
grey bow i just bought that day; handmade by Sun of lah lah land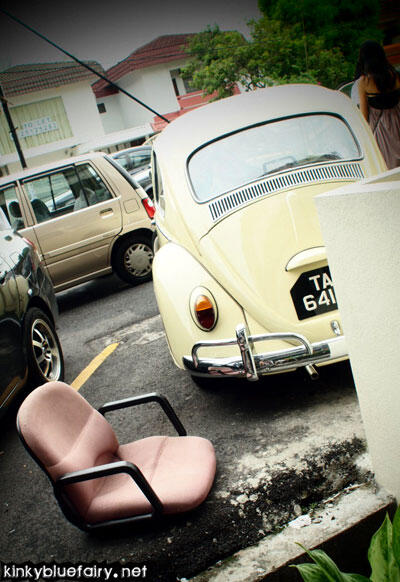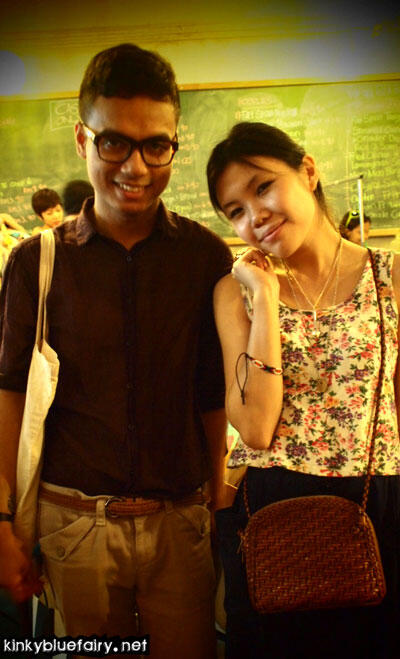 Some pictures of the vendors involved, though i was so busy sorting out money i forgot to take pictures of everyone!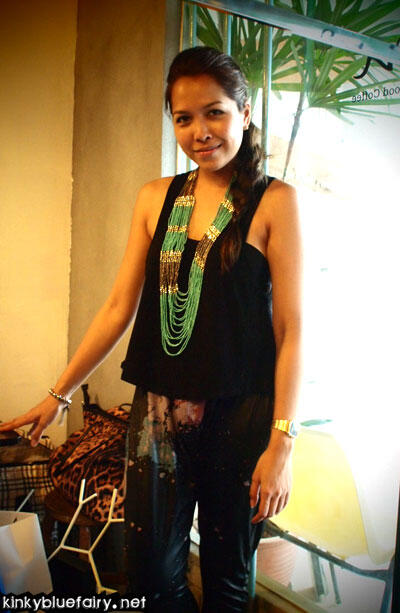 Roxy / Rozanna of sevendays boutique
I heard some pieces were missing from Roxy's store… thanks to shoplifters.
BAD KARMA ON YOU.
seriously.
It may just be clothes to you and i, but stealing is stealing.
And one day, someone will take something from you.
You can count on it.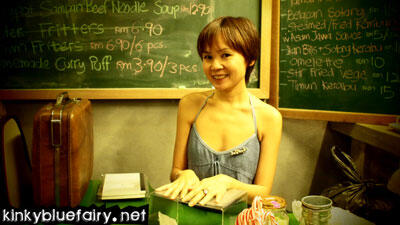 Adeline of ilovesnackfood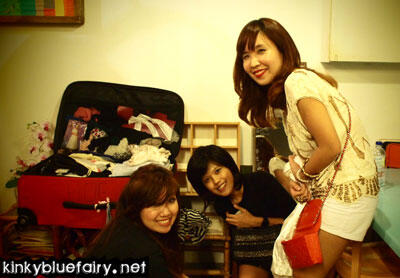 Hui Wen (standing)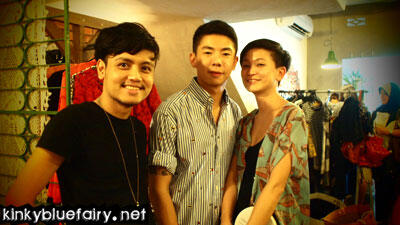 Some people were asking us when we're gonna do it again,
seeing how popular it is to get rid of the stuff we're bored of,
or exchange them for new things…
I said that we'll probably do another in… 5 months time!
When we've all accumulated new things to sell. Again.
Thanks to everyone who came and ate and drank Heineken beer for RM10.
Sorry we shut the event at 5pm, Chelle and i wanted to go for Thirst after that haha.
XXX