Thanks very much to Choon @ Vibes for picking me to walk for Uniqlo's store launch last night along with other personalities from the Malay, Chinese and English-speaking entertainment industries in KL!
I went for a fitting a couple of days before,
where Japanese super stylist Tatsuya Shimada (i had to ask his name like 5 times to remember it! >.<) suited us up head to toe in Uniqlo garments.
An hour before the event, we all met up at the Marriott to be chauffeured (cheh wah! kononnya only 20 metres -_-) to the event.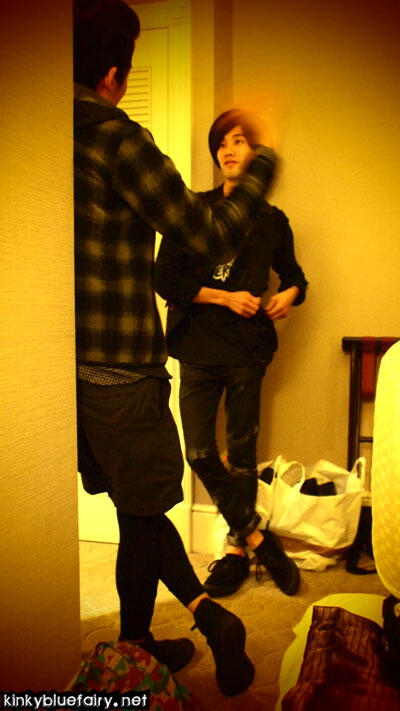 AlvinGoldfish + Shimada
Shimada got Alvin to wear meggings, which i thought were superjap and skinny Alvin could pull off really well!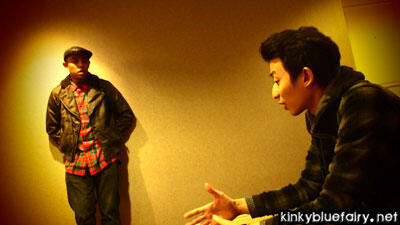 Joe + Alvin plotting to take over the world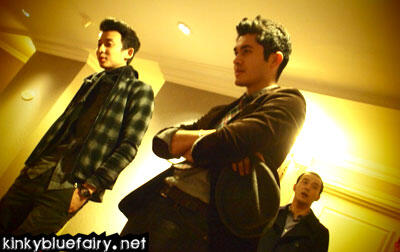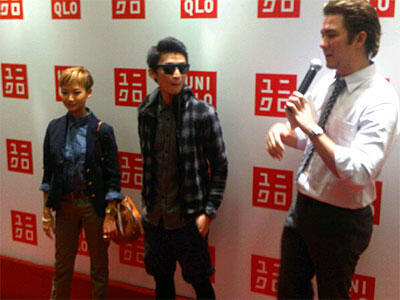 [picture tweeted by Lainey]
Dominic Lau was hosting the event,
and he asked Alvin and i a few Qs when we arrived.
I look awfully small next to them 

And i'm wearing 4-inch heels too!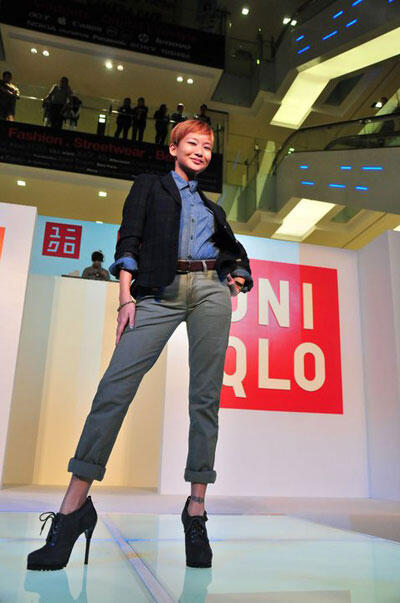 [picture taken by Shaz Mukhtar]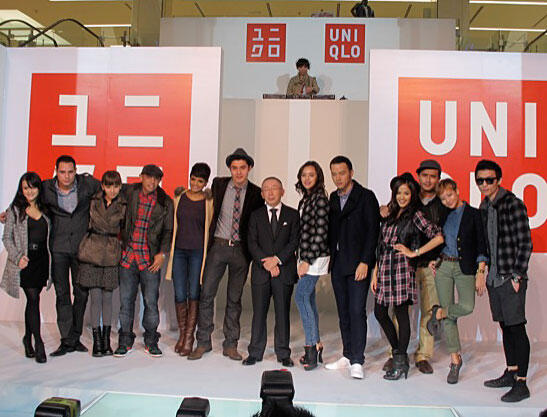 [Click pix for larger view. Pix source: Juice]
View more pictures from the launch at Juice's gallery *here*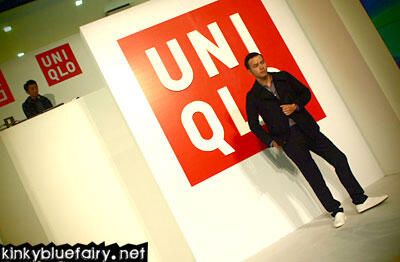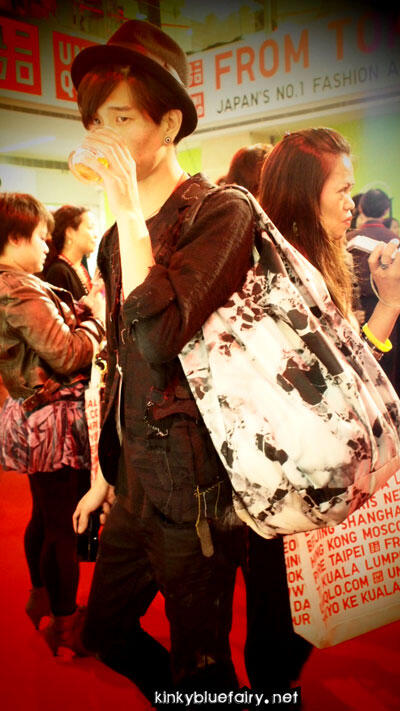 Shimada is the sweetest thing!
And awfully talented at his job too,
he did a fantastic job on all of us!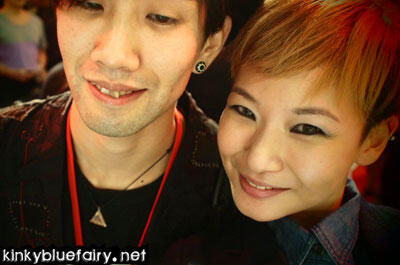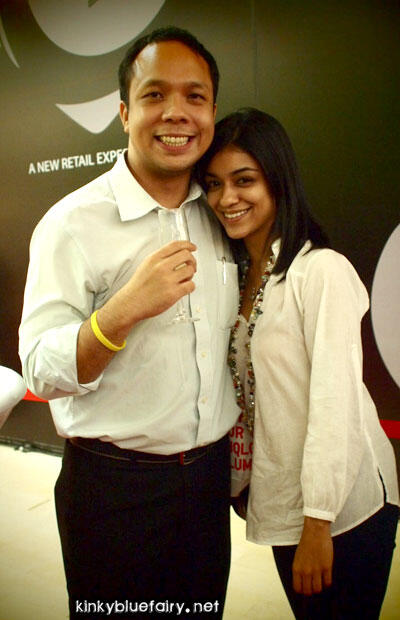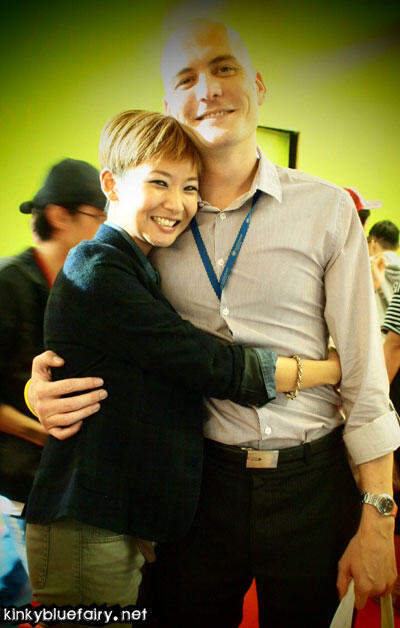 Clem + i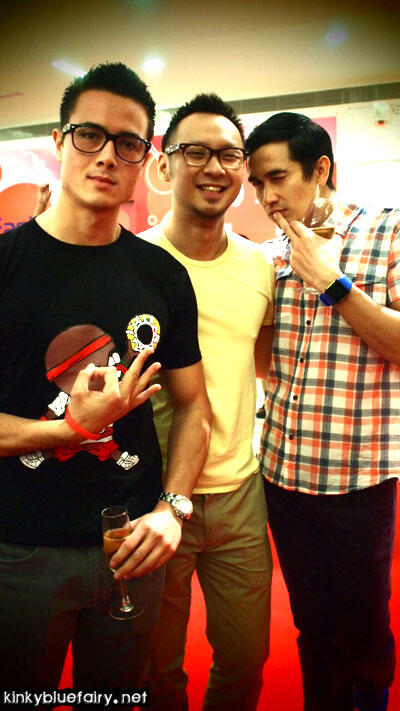 Timo + Yun + friend oops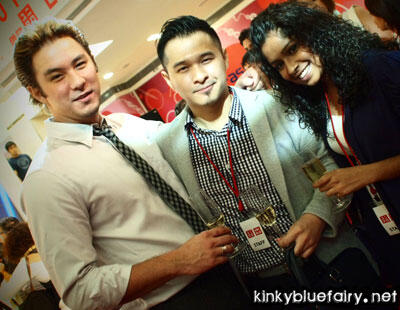 Dom + Choon + Sharani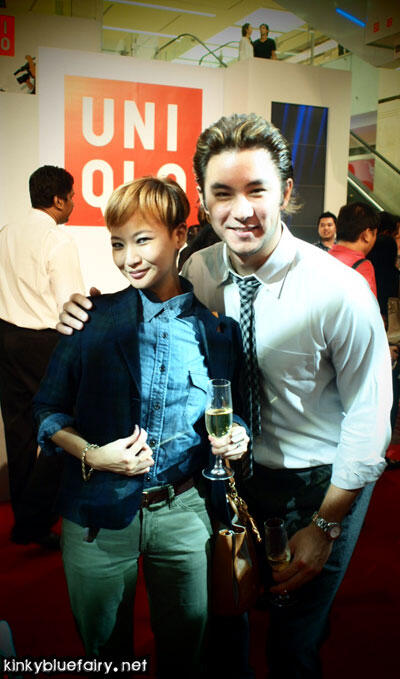 Uniqlo opens its doors from today
and the KL store is the largest in South East Asia with 3 floors!
Fahrenheit 88
179 Jalan Bukit Bintang
55 100 Kuala Lumpur