We stayed in South Pacific Hotel which was near the Causeway Bay MTR station in Central HK.
Also just around the corner from the hotel entrance,
was a market that was open from morning till night.
I love walking in markets when i travel.
And supermarkets as well.
You get to see so many things!
The type of food they produce and consume,
the designs on the packaging,
and gauge what their lifestyle is like based on the prices.
(my fave supermarket i've been to so far was in Spain,
the packaging designs are colourful and cartoon-ey
and i took loads of pictures but never posted them hoho)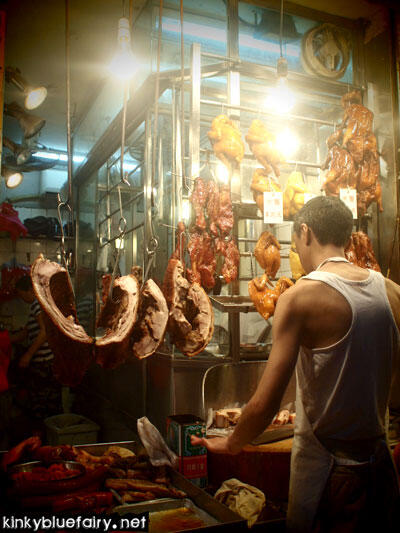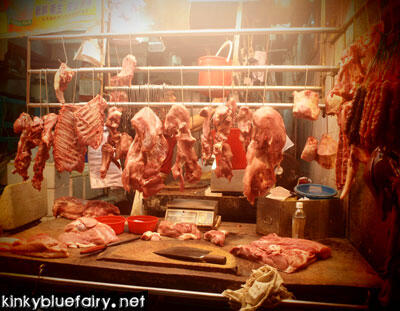 Just looking at all the fresh slabs of meat and flopping fish made me wonder in greed how i would cook and eat them all!
I almost wished we were staying in a service apartment with a kitchen so i could buy some stuff to cook.
This thought made me question how far i've brought my interest in cooking… to the point i want to cook when i'm on holiday -_-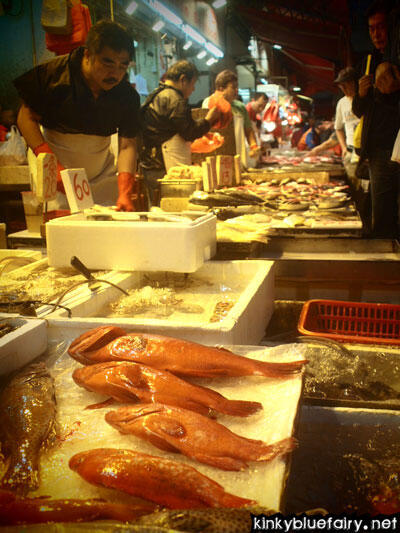 Just keep swimming… just keep swimming… just keep swimming swimming swimming…
Ok sadistic i know.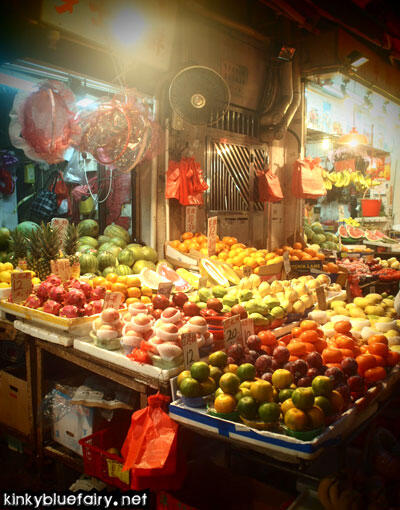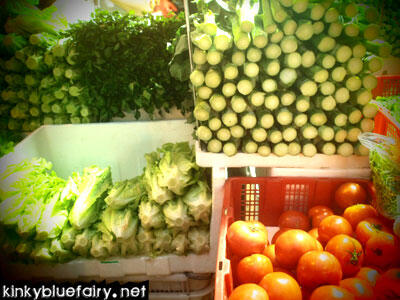 Always love admiring fresh produce – the colours, textures and scents!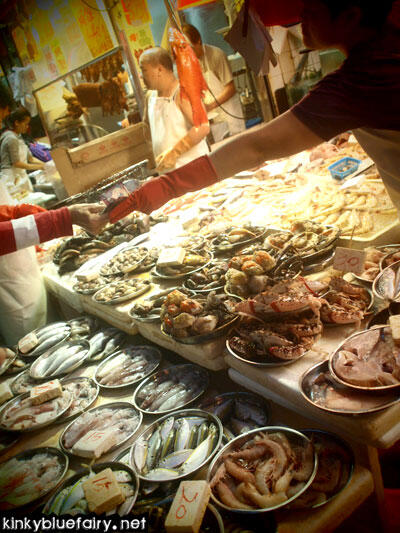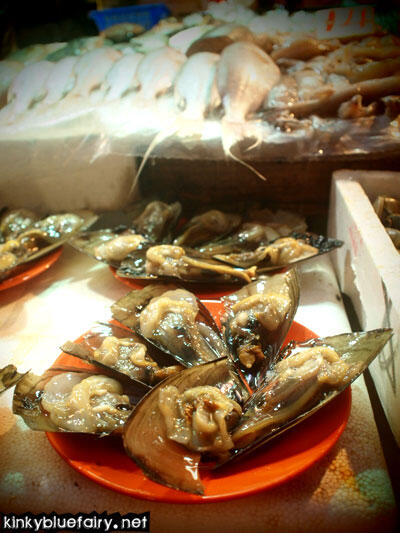 And in any Chinese city, you'll definitely find some animal parts that are gory to look at when raw
(i had to add in 'when raw' cos i unabashedly eat them when cooked in stew!)
Chicken feet…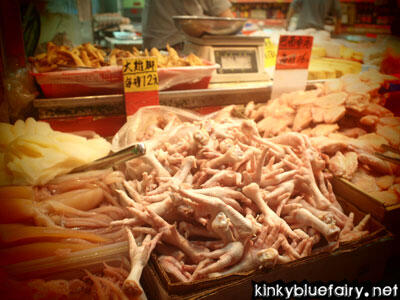 And pigs' trotters  0_o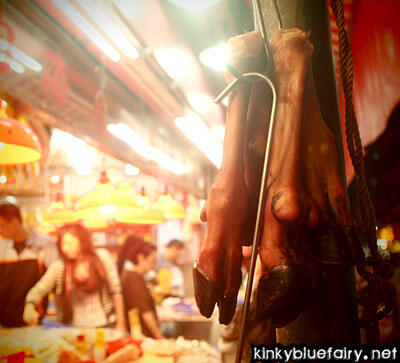 We went to Lan Kwai Fong,
a square in Central HK chock full with bars and restaurants.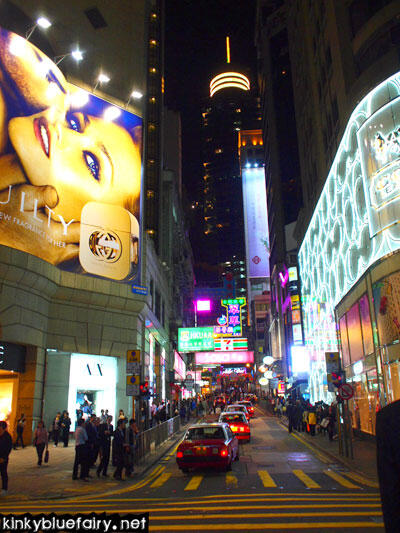 A couple of people on Twitter said that we MUST go to Yung Kee and try their roasted goose.
Being the foodie and not wanting to miss out on it,
i dragged Clem, determined on finding the restaurant that reputedly received 1 Michelin star a few years back.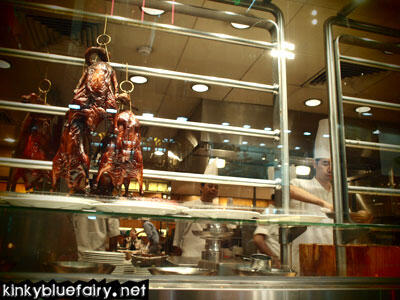 Their restaurant was so full, we took a number for a table that would be available in an hour.
So we went to kill time… by having drinks at one of the bars nearby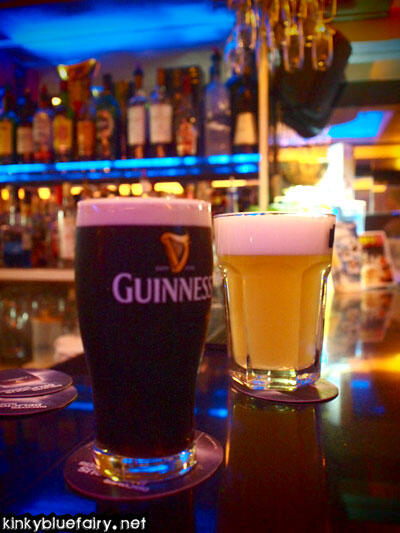 They didn't have Guinness on tap, but the one in the can that releases the gas instead.
I tried it.
It's not that great.
Only Guinness on tap for me next time!
Went back to Yung Kee and we ordered half a goose,
a bowl of porridge with spare parts (for sick me)
and a fried rice with BBQ pork (for Clem).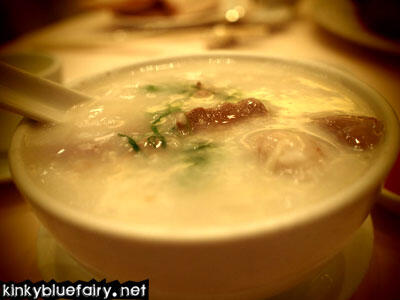 The porridge texture was smooth but it could be less watery.
Liver and other spare parts in there were luscious.
Unfortunately, they somehow forgot Clem's fried rice and it came an hour later,
when we had whacked most of the goose by then.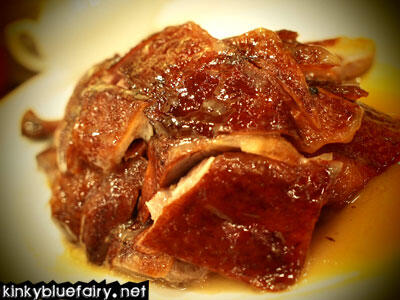 Goose was juicy with thin crispy skin.
The dish lost its lustre (when we were down to the last 4 pieces) when we found an insect embedded in it.
(I SHOULD HAVE TAKEN A PICTURE WHAT KIND OF BLOGGER AM I!?)
We stared and stared at it for a good few minutes wondering whether it was an insect.
"It IS. LOOK. A leg just fell off. That's a leg! Herbs don't have legs!"
Flagged down a waiter to show him the piece of meat with the insect,
and he took it away mumbling something about asking the kitchen.
He never came back.
"They're not going to say anything? What kind of restaurant is this? And now we lost our evidence too! -_-"
We later found out they removed the goose dish from our bill,
which is what they're supposed to do when they find an insect in it,
but i was still disgruntled noone came back to apologise.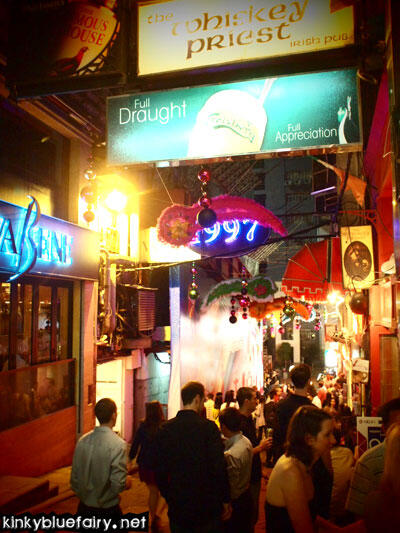 Walked around Lan Kwai Fong after dinner to get a drink before going home.
We were both feeling poorly so wasn't in the mood to drink gilababs and party :p
I commented that LKF is like Bangsar in the 90s…
Clem said he thought it's like Phuket cos of all the noisy bars filled with mostly white people. Except that they were wearing warm clothing.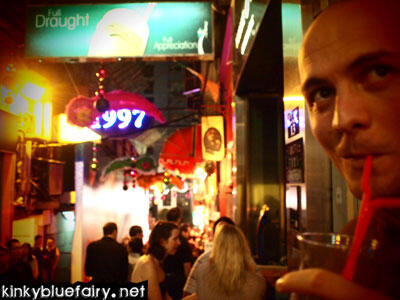 When we were leaving, we saw a couple dozen drunk people dancing in the street spontaneously.
"It's like a street party haha."
After a minute, someone started choreographing some dance moves which the rest followed,
and before i knew it,
i was watching an impromptu music video scene with rows of people dancing in the same sequence.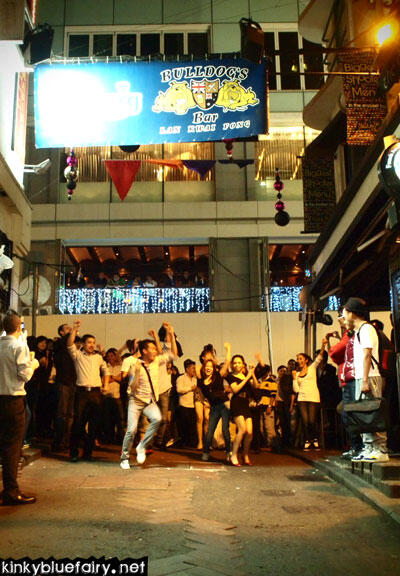 People were stopping to stare and snap pictures,
but i'm pretty sure they were loving the attention 
After smiling at their antics,
we caught the train home,
popped some Panadols for our flu,
and tumbled into bed.
Friday night partying in HK was so not meant to be for us!