: : taken with my iPhone cos i forgot my memory card in my cam -_- : :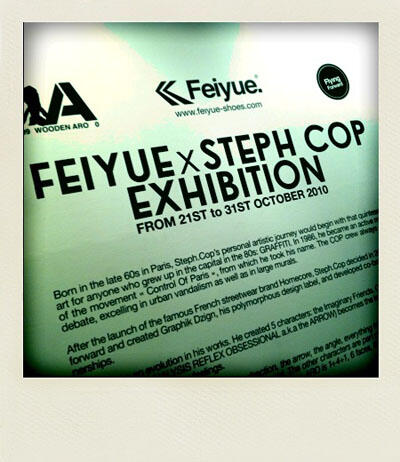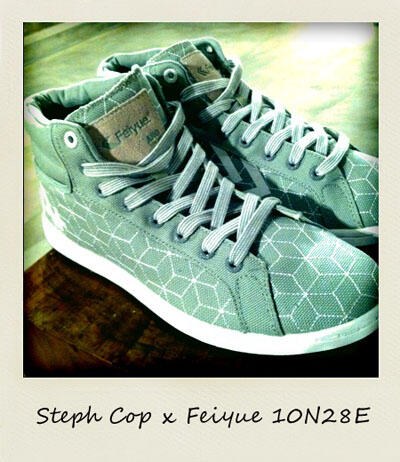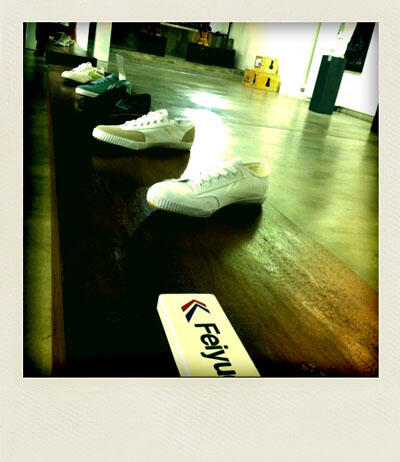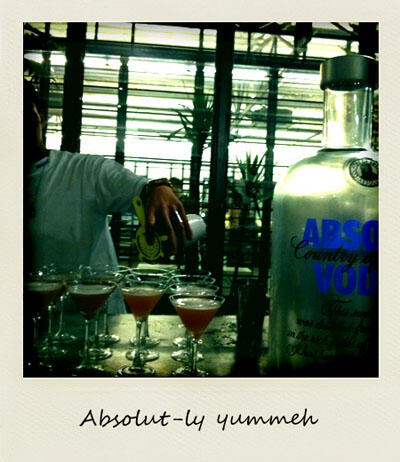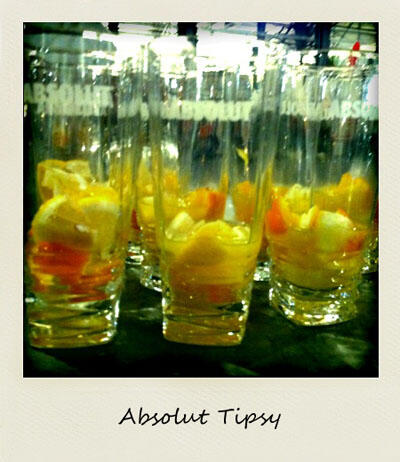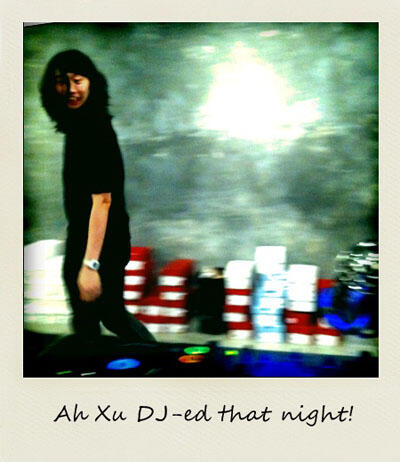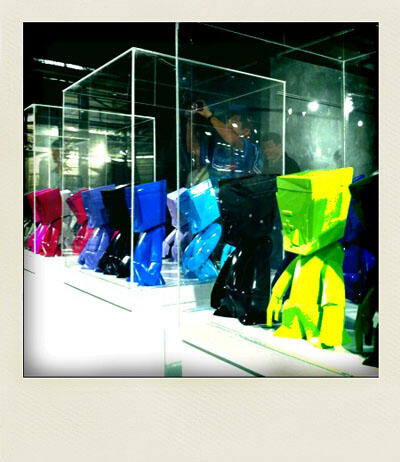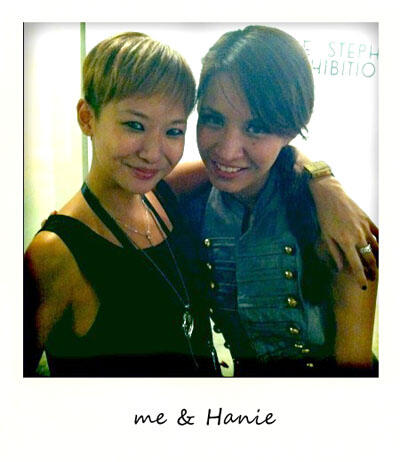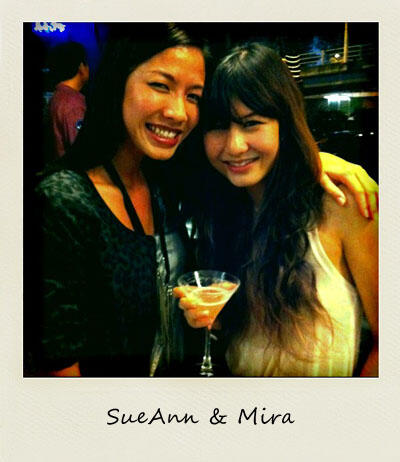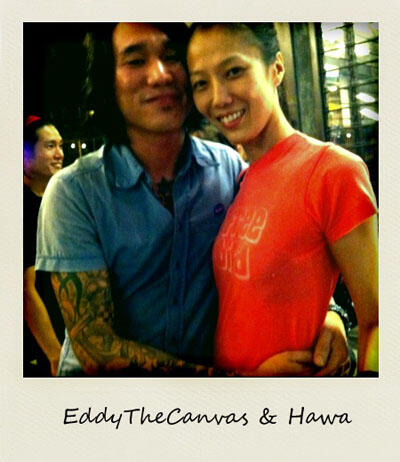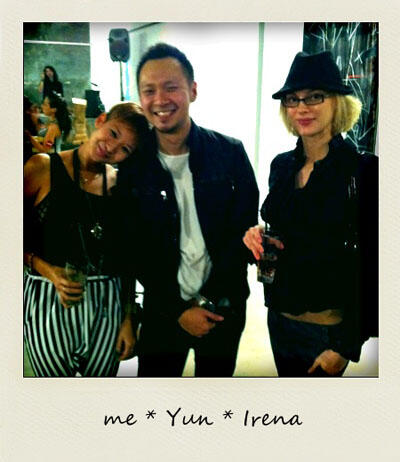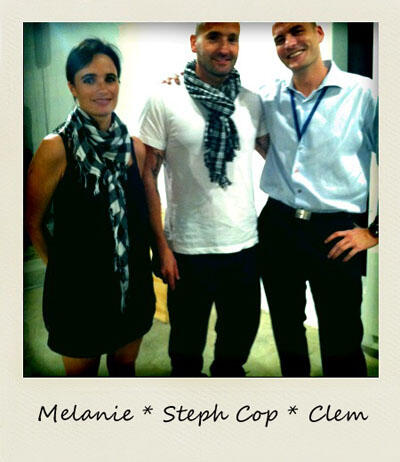 Steph Cop is French,
so 'twas nice that Clem could speak to the artist cos the rest of us had some difficulty!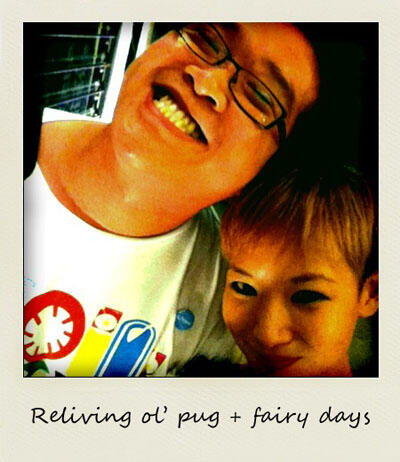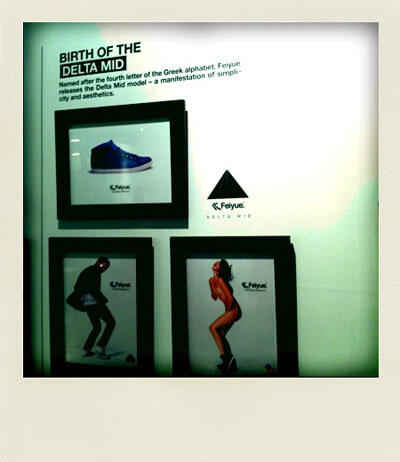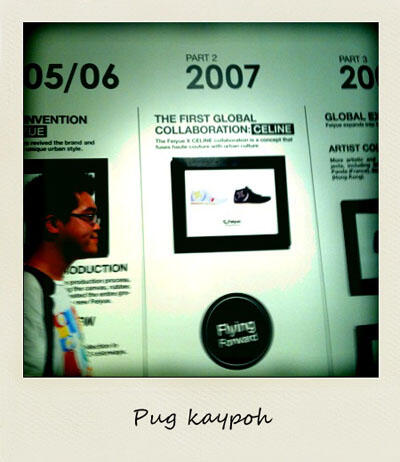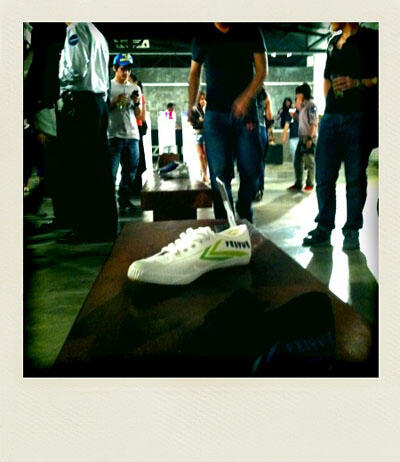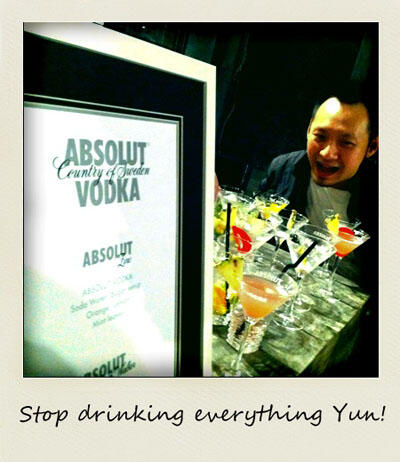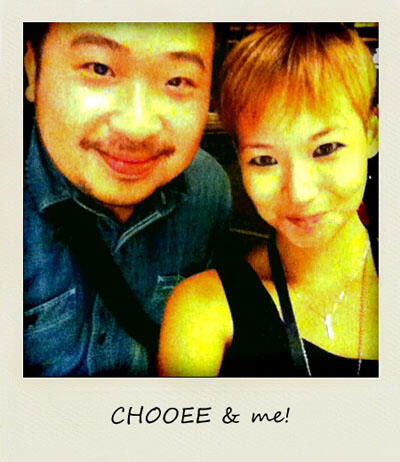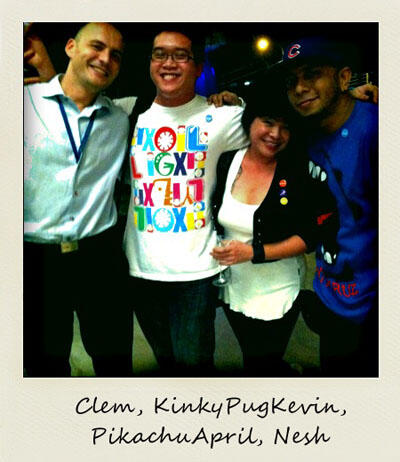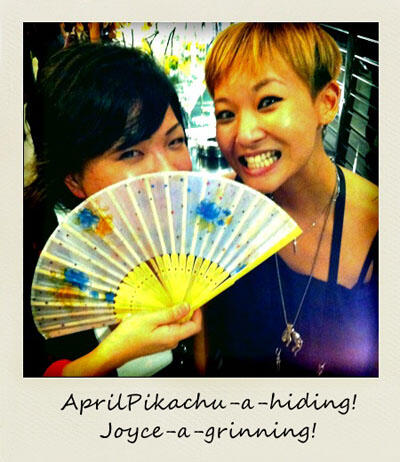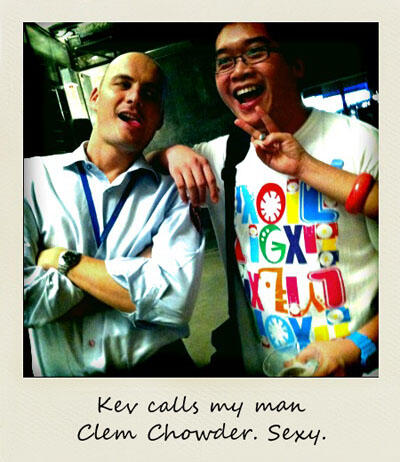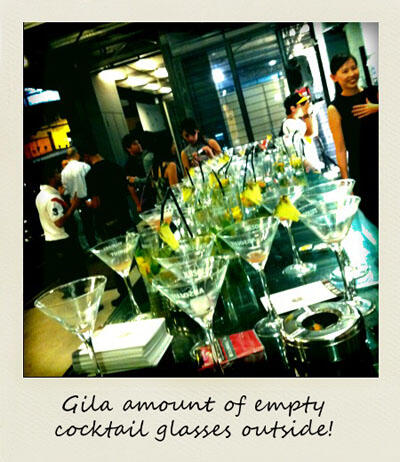 It was one of those unplanned nights that ended up
with a bunch of us >
Clem KinkyPugKev AprilPikachu
AhHoong Jamie Chooee Edwin
and a few others
continuing in Wabisabi till 3am
We went to bed at 4am
I didn't dare fall asleep
Woke up at 6am
Packed for Bangkok
and caught a taxi to the airport at 8am
And i thought i'd stop drunkpacking when i got past 25.
Ha.
+ + + + +
The Feiyue X Steph Cop Exhibition runs at Zinc till 31st October 2010.
Entrance is free.