First few things we did as new visitors to Shanghai,
was visit a couple of the tourist spots.
It's one of those things which you do just so you can say, "Oh yes, i went there," before graduating your way up to the more interesting hidey holes of the city.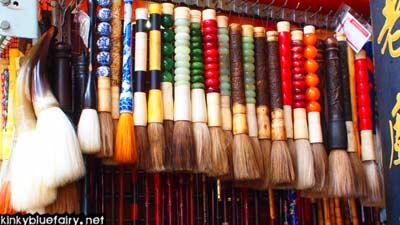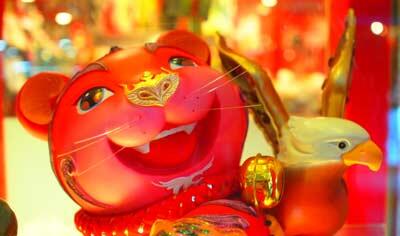 My favourite picture of the day *cough* was this cat in the window.
It's such a jolly cat!
I just stood there staring and laughing back at it.
I even continued laughing to myself when i looked back at the picture i took, while walking around the area.
Clem thought i was a bit crazy (but he knows that already).
We went to Yu Yuan Garden which was built in 1559..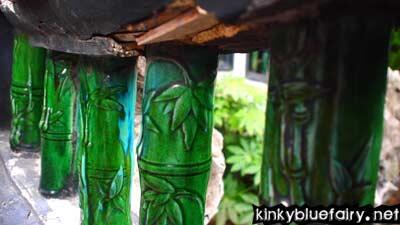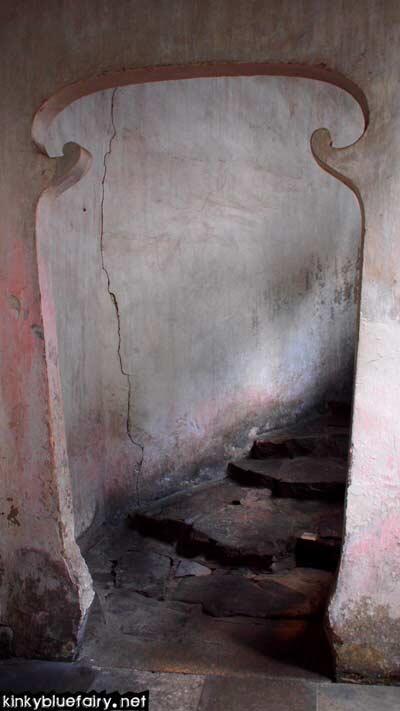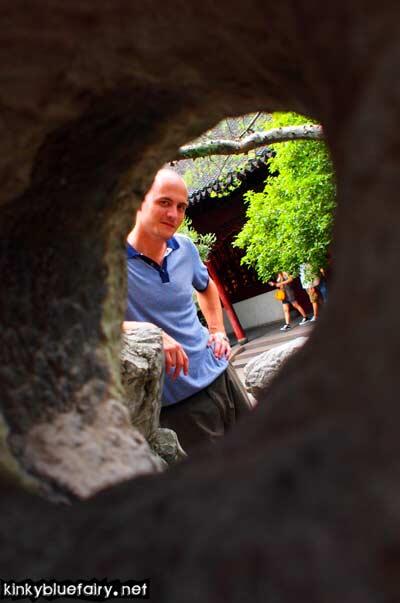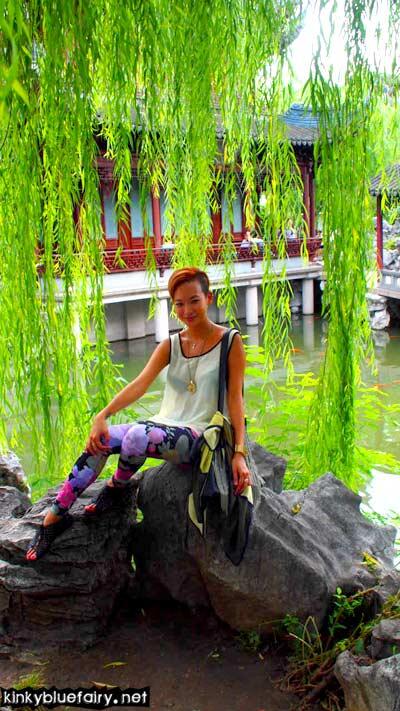 I don't usually do the whole perching on some rock and taking a touristy picture.
But don't know why i succumbed to it this time.
Maybe i was thinking why not, who knows, maybe in twenty years time i can look back at a picture of myself sitting on a rock in china and have good memories.
Yes that would totally happen.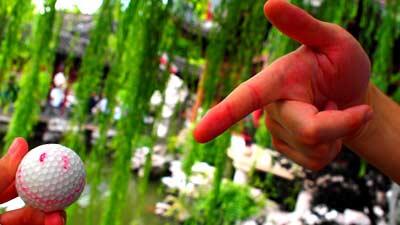 Of course Wilson didn't miss out on the holiday.
He got a free flight.
We also went to the City God Temple that was built during the the Ming Dynasty (after 1403).
After the opening of Shanghai Port, merchants swarmed around the temple and surrounding areas and fostered a flourishing market. Today, the market around the temple  is rebuilt into a large-scale tourist and shopping center of traditional Chinese features.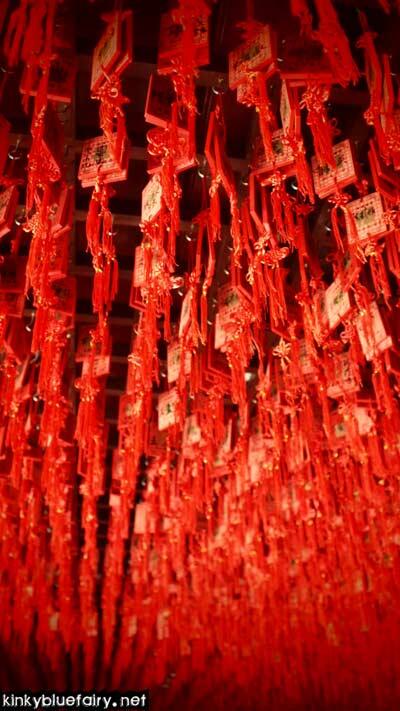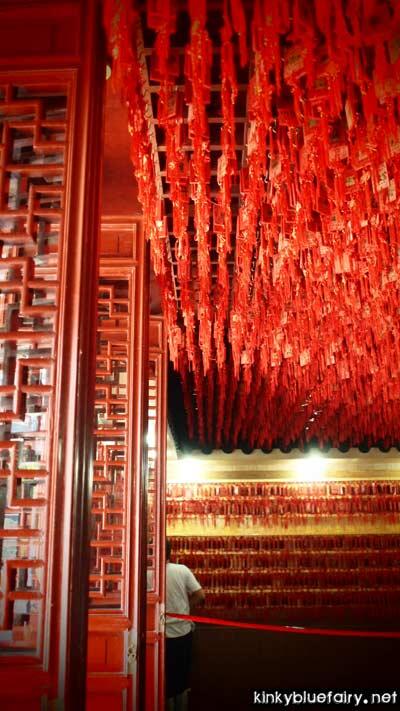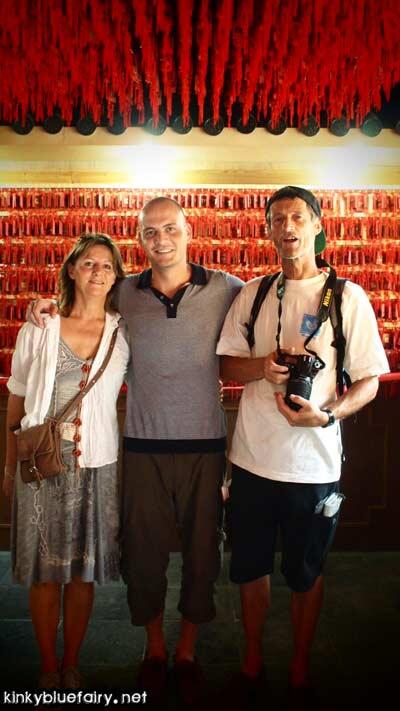 Dom, Clem, Serge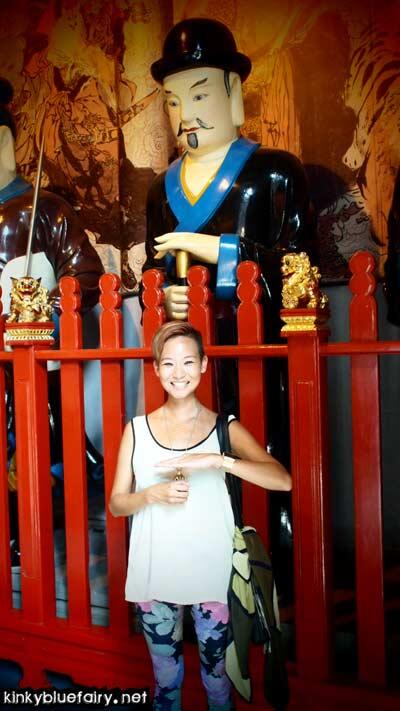 top, baci; floral leggings, copenhagen; scarf, vintage from london market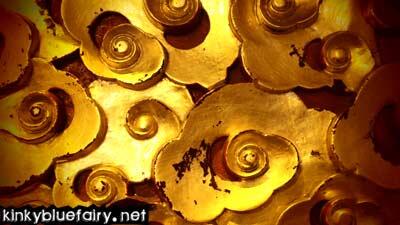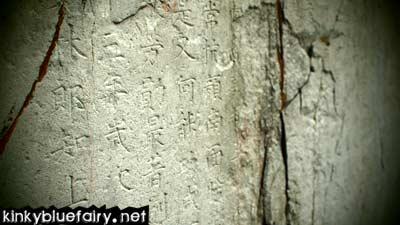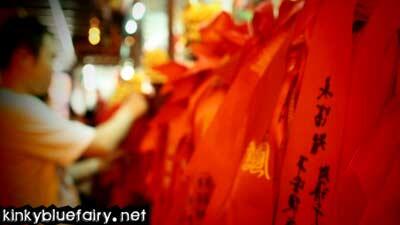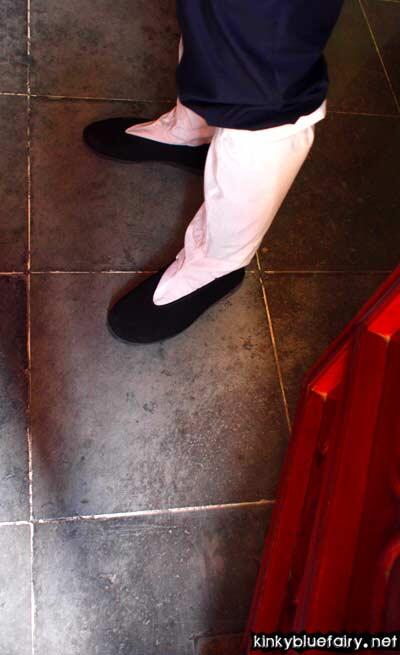 We separated a few times while walking around the temple.
Clem found me in a corner with rather gleeful look on my face…
… I found a fan.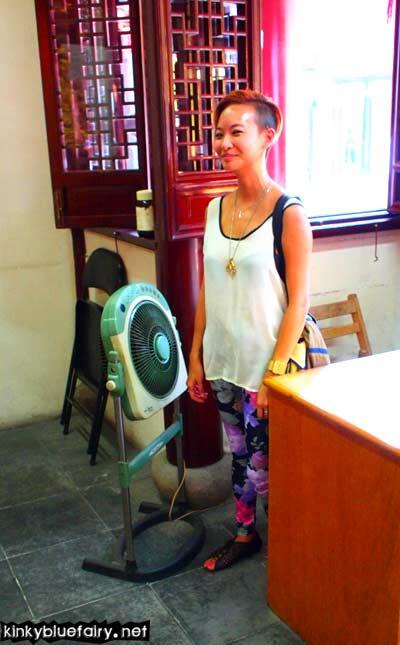 You have no idea how a fan will be your best friend in the stifling heat of a temple!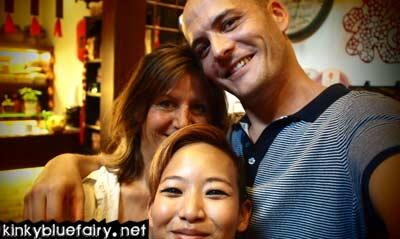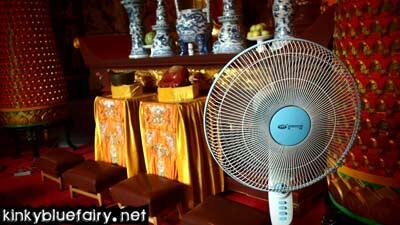 Here's another picture of the fan because it was my favourite thing in the temple *blasphemy!*