I know i'm jumping posts all over the place
but i really want to put up as many pictures and notes about my Euro-trip as i can,
before other trips follow and i NEVER END up blogging about anything!
And the reason i'm doing so is more for myself (sorry being a bit selfish!) cos i know i'm going to forget lil bits and pieces i wanna treasure, and by doing that i'd like to look back at it easily!
Just in case you missed the first two Amsterdam posts –
* Amsterdam: mecca for the alternative *
* Amsterdam:  Restaurant As & Vondelpark *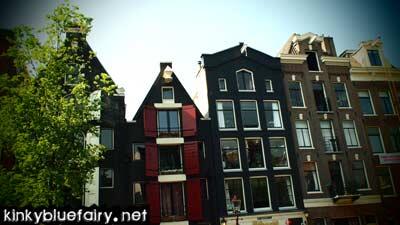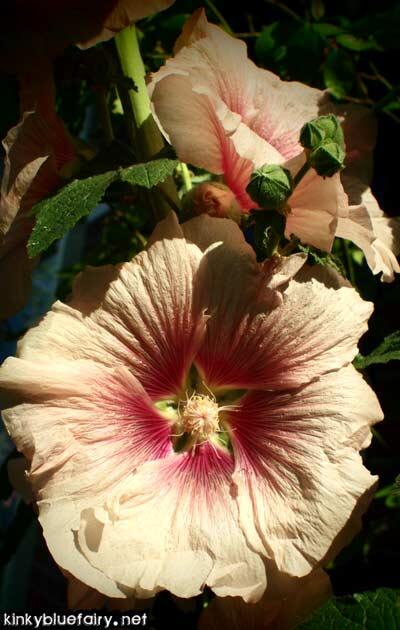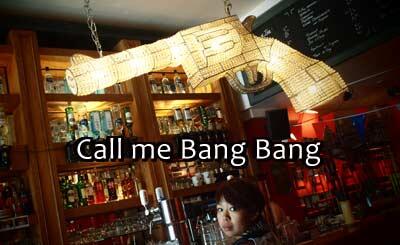 It's easy to find yummy food in Amsterdam.
One of the times we decided not to use the Wallpaper guide
and simply duck into the nearest okay-looking cafe,
the food was satisfying enough!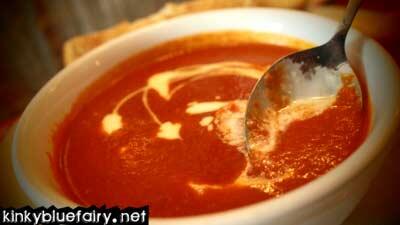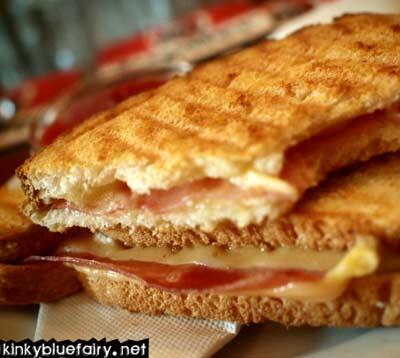 We walked on and stumbled onto a flea market.
FLEA MARKET.
FAVOURITE.
LOVE.
MUST HUNT FOR BARGAINS.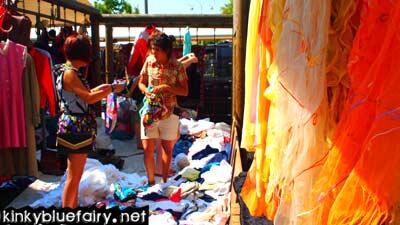 Warning: Shopaholic Talk Alert
Yishyene and i were pouncing on colourful bundles of clothes on the floor,
all vintage and each costing around 4 euros.
For a while i was trying to be REASONABLE (note: 'reasonable' does not exist next to word 'shopaholic') and not buy too many pairs of vintage leggings cos they're quite heavy, and i still had to take into consideration all the other clothes/books/stuff i was to bring back to KL.
But after feeling its authentic thick material paired with crazy-ass prints, i threw all 'reason' out the window and picked more than one.
I couldn't NOT pick just one… i know i'd be thinking of the prints and regretting it back home.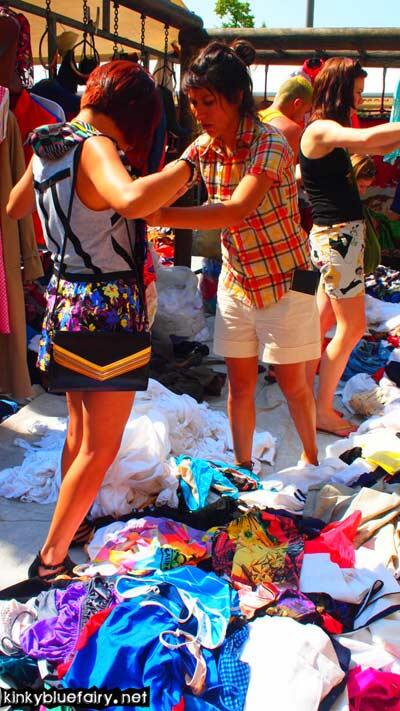 Lots of vintage bathing suits for cheap too, but most of them were too large, i swear the crotch would be hanging off me somehow. NoT attractive!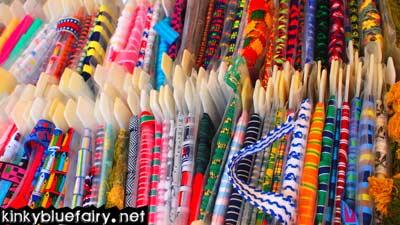 Went gaga over this stall selling only ribbon.
All TYPES of ribbon – new, vintage, colourful, floral, graphic.
Thanks to the "wannabe fashion designer in me with good intentions",
i ended up buying a few metres of some patterned ribbons which were too precious to ignore.
And now… they're sitting in my room. Somewhere.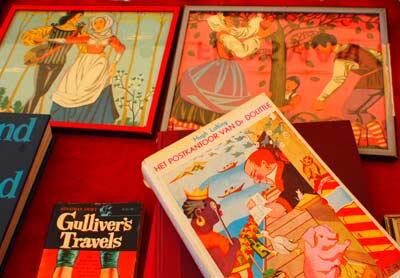 Old books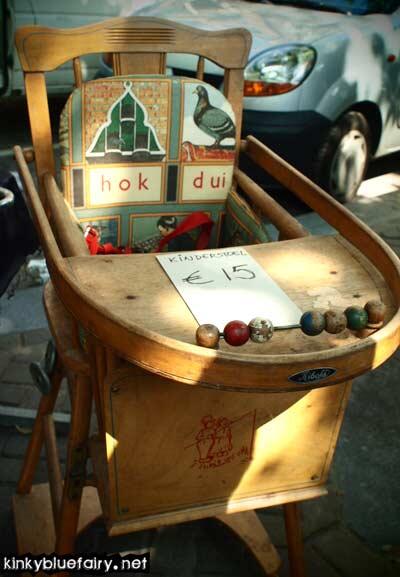 Ye olde baby's chair
See. Even things like this chair i want to buy okay.
I think of where i'd put it, and how kitschy and precious it'd look in a room.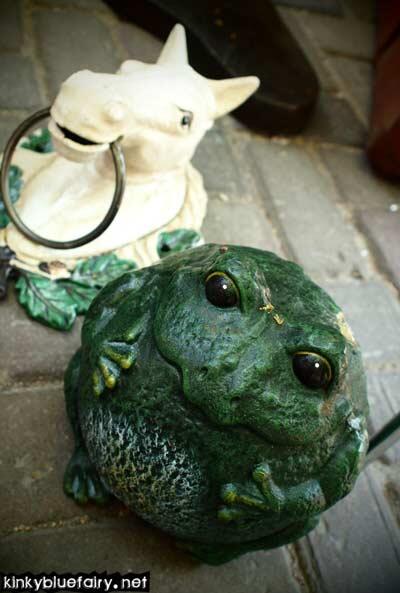 Lots more interesting bits and bobs i spotted while walking around the streets of Am –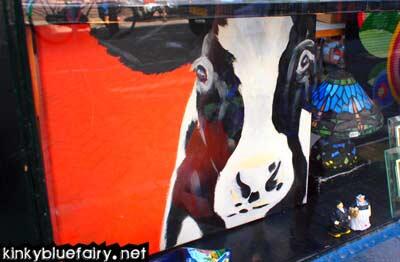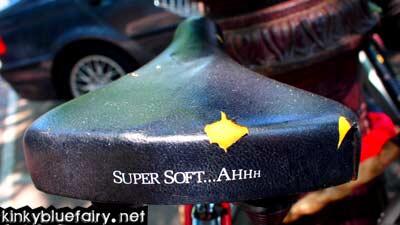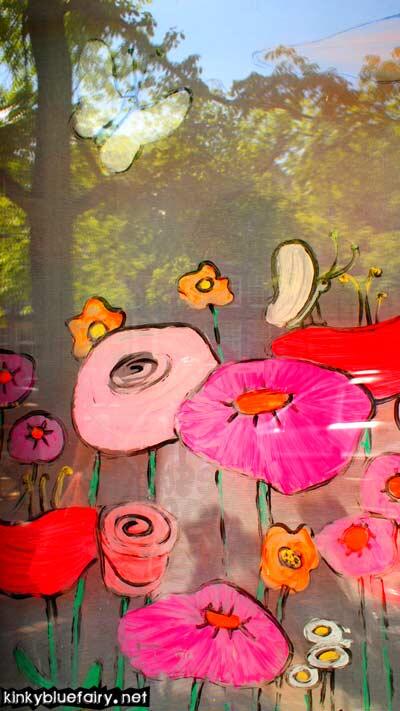 I love how the reflection of the real trees and sky go with the glass painting!
Went to the Van Gogh museum after that,
much to my insistence.
We tried entering as under-18s (seeing how we always have trouble passing as 18 to buy drinks) but it didn't work.
Dammit.
When you WANT to look young, you can't.
When you DON'T, it doesn't work either.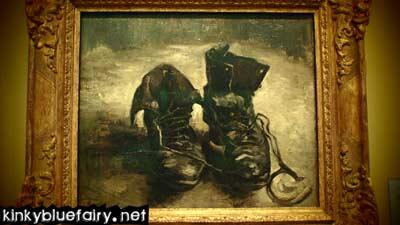 I think Van Gogh had a sense of humour…
because amidst all his paintings of still life and portraits,
there is suddenly one that sticks out like a sore thumb –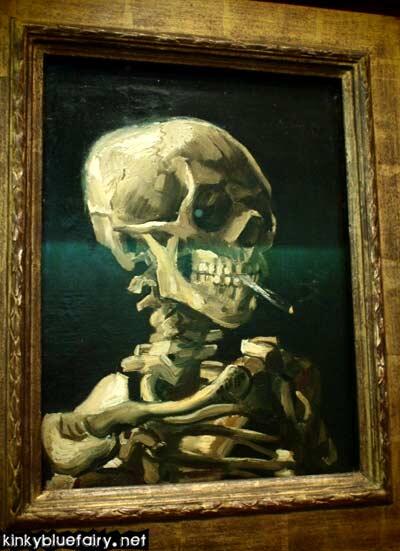 Feeling cultured from visiting the museum,
we went to Vondelpark to do our favourite thing… nothing.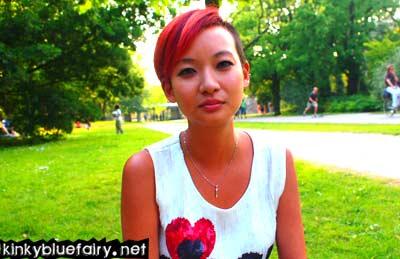 Got food, beer, and sat there talking rubbish.
Like below.
My favourite line:
Me: "Imagine if you walked around in public doing that."
Her: "I am in public."
Hahaha, Yishninini i miss you so!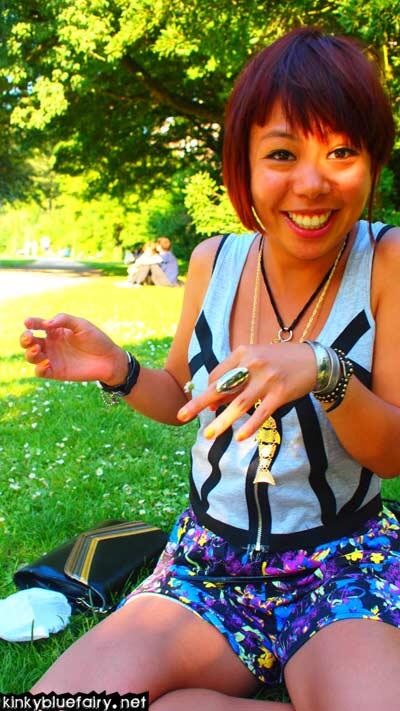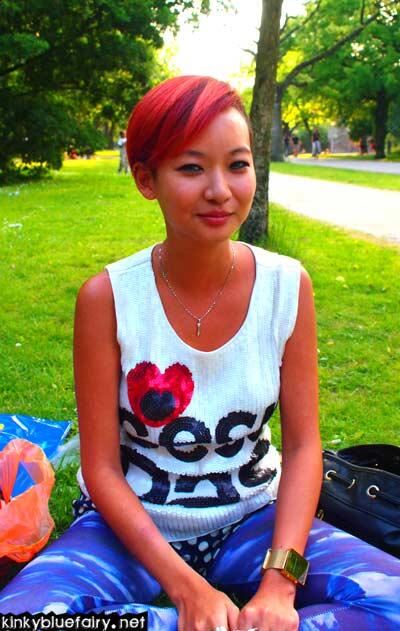 top, mng; shorts, topshop, tights, public beware
FYI, those polka dots you see are SHORTS alright.
Just in case you got the wrong idea.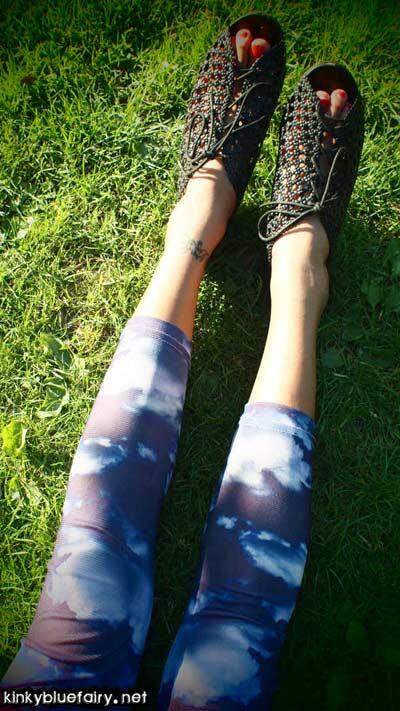 Love my cloud tights from Public Beware.
Went back home after that,
checked out our shopping,
and LAUGHED at this word we both didn't spot on one of my vintage tights.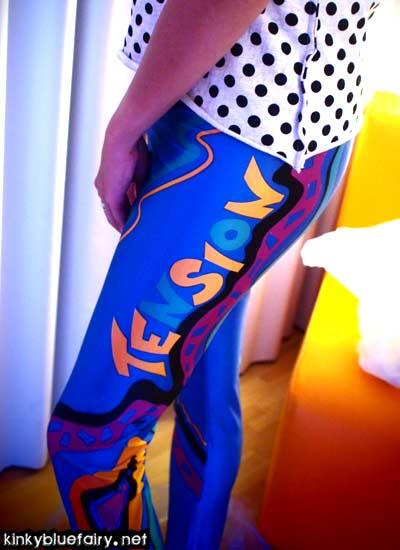 Tension?!
So corny!!!
I love it.