It rained in the morning of our second last day in Amsterdam.
We whinged a bit at first, but not for long cos we really did have brilliant weather all the other days we were there!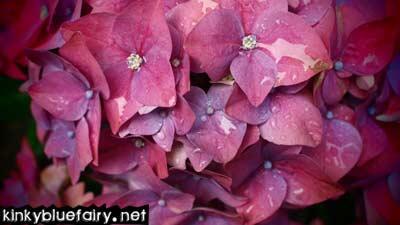 Went to try Burgermeester.
I feel like quite a trend-whore for going to all these places Wallpaper recommends, but figured it'd be a better guide than none at all!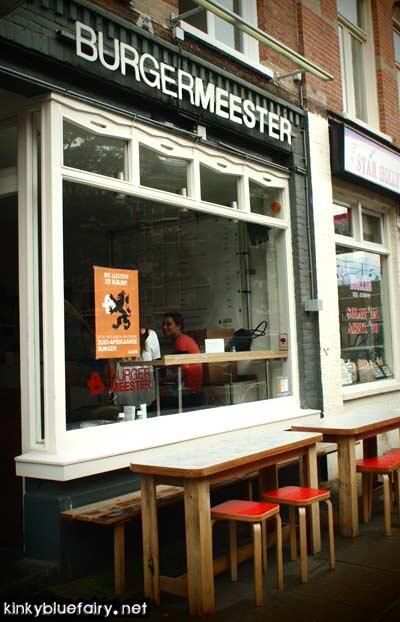 We ate the burgers the proper way – grabbing at the whole thing with both hands till burger juice and sauce dripped down our forearms.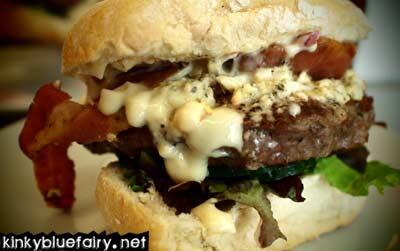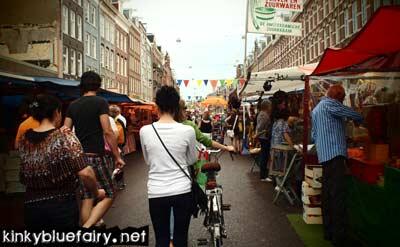 Walked to a nearby market that was quite boring,
lots of trashy stuff we wouldn't spend our money on so i just snapped around.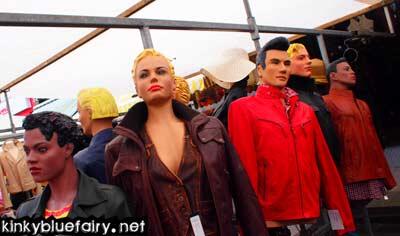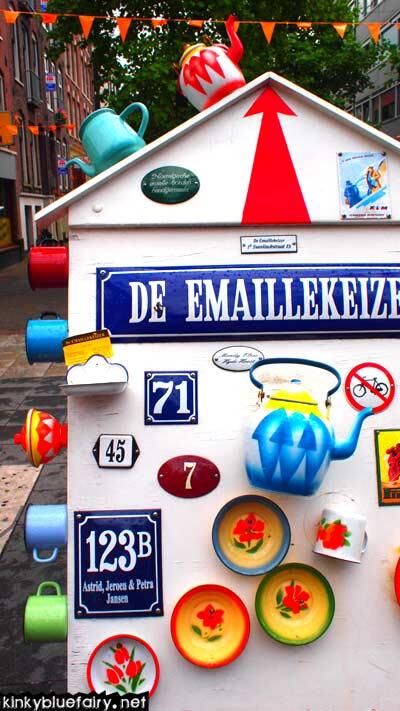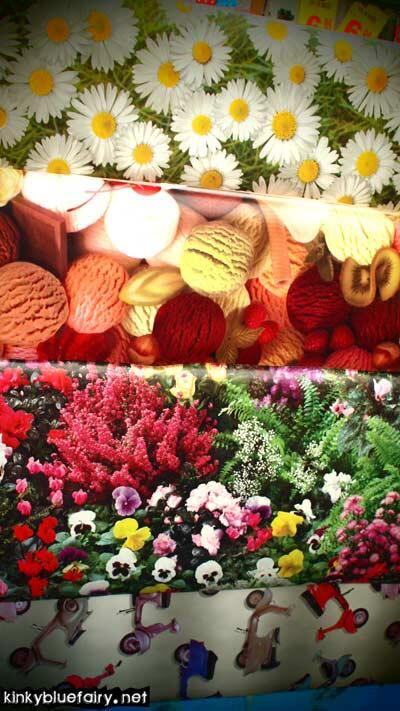 Weather cleared up so we went to do our next favourite thing after hanging out at Vondelpark = hanging out by the canal!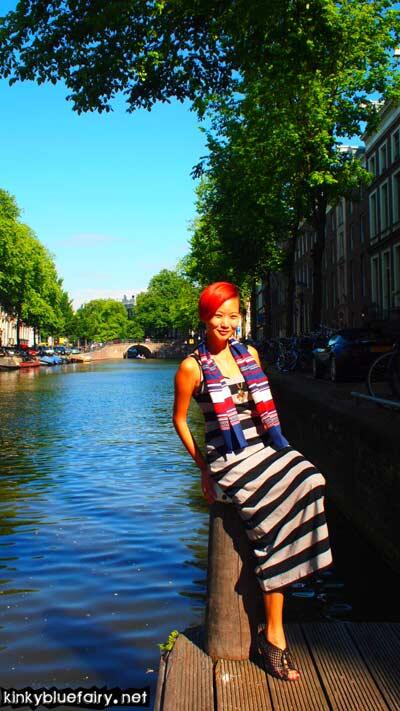 I'm wearing >
striped maxi dress; baci
striped vintage scarf; wow… i can't remember where i picked it up from… either amsterdam or london
leopard necklace; me & zena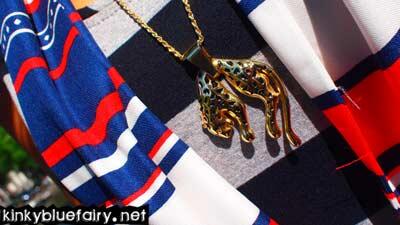 Then we put the camera on self-timer to snap us on this marvelous platform we were hanging out on.
(It really was marvelous, cos we went back the next day and other people beat us to our sunspot!)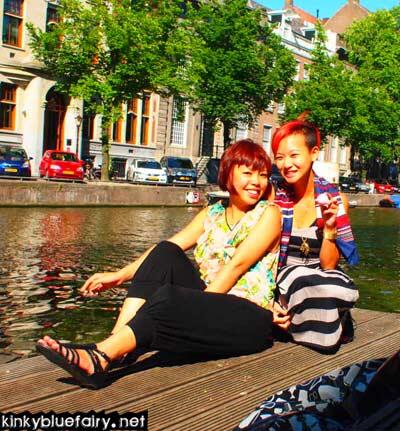 Looking back at the picture… i'm mighty glad we didn't tumble into the canal, Yishyene.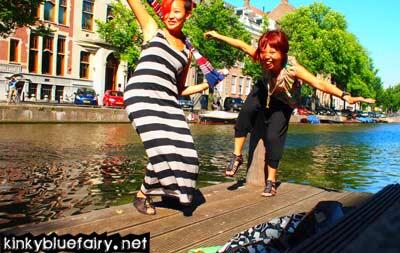 I spent ages being mesmerized by the reflection of the buildings and trees in the water,
just look how it looks like melting paint!
Makes me feel like attempting to replicate it in oil paints.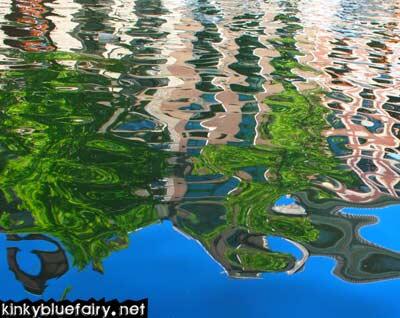 Pottered about a flower market after that…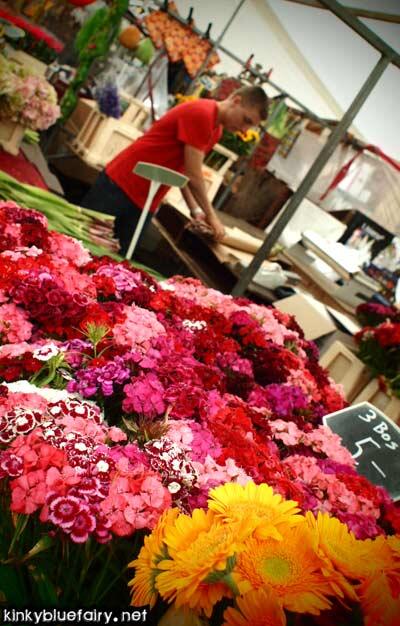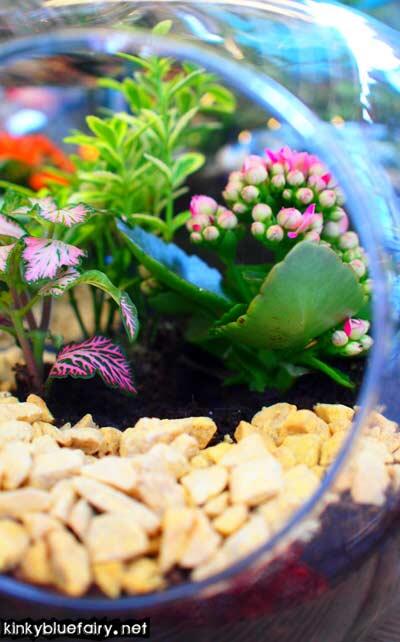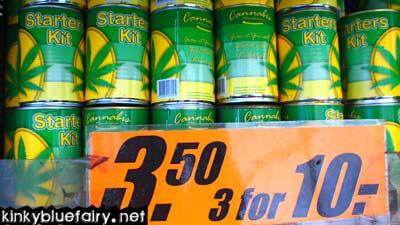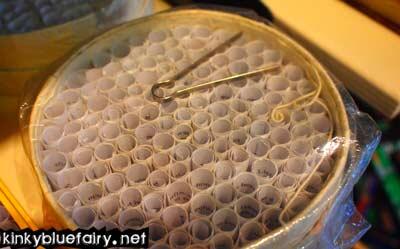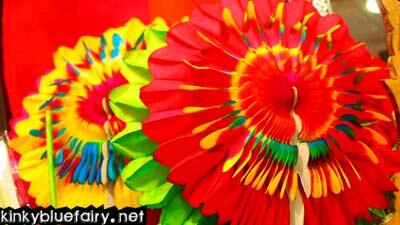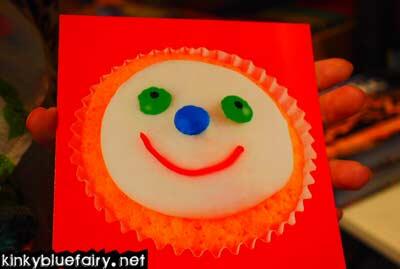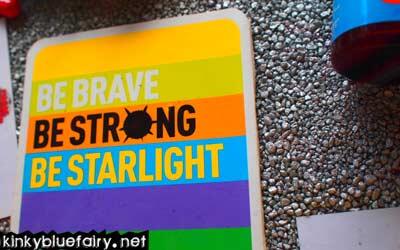 This reminded me of MadcapperSa's Starlight
Bumped into our BEST discovery near the flower market… a shop called The Magic Mushroom Gallery.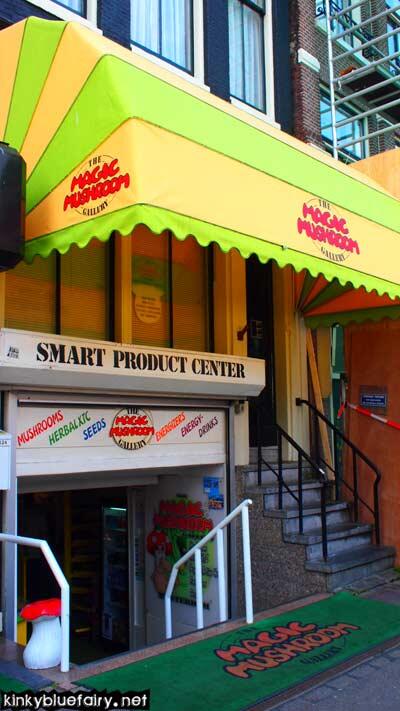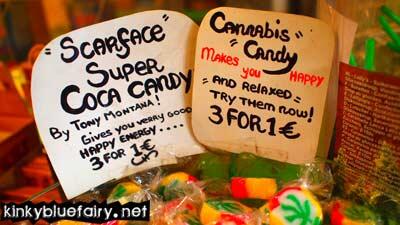 We didn't buy anything at first,
windowshopped a bit,
then hung out elsewhere and got some beer.
Then we were thinking, wtf, we should ask the guy whether he knows where to get truffles!
Cos heck we're in Amsterdam.
So we scurried back to the shop.
I asked the dude with long hair, "Erm, do you know where we could get truffles?"
He looked at me funny and tapped his finger on the counter, "Right here."
I looked down, and saw the truffles menu where my fingertips were.
Talk about right under my nose!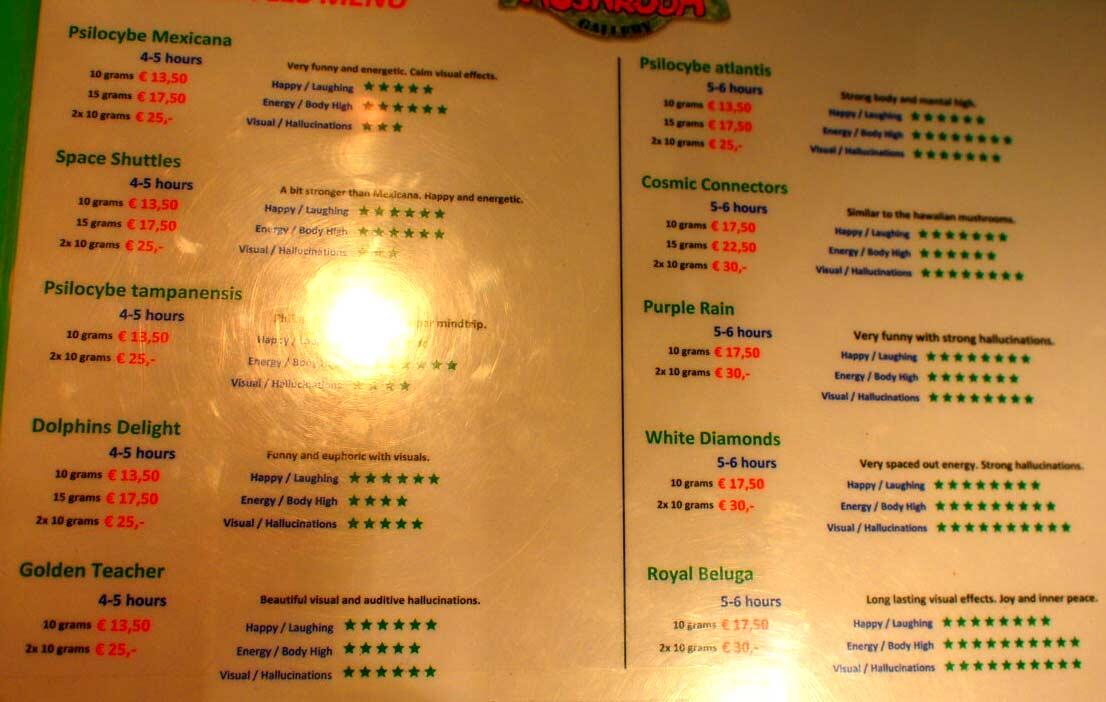 [click to enlarge]
He said we should share the Psilocybe Mexicana seeing it was both our first times.
So we bought it and excitedly went to the park (AGAIN! WE LOVE THE PARK)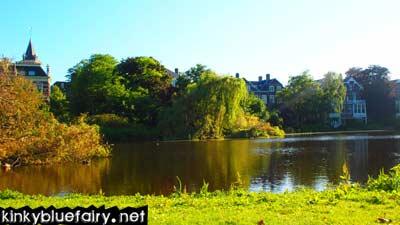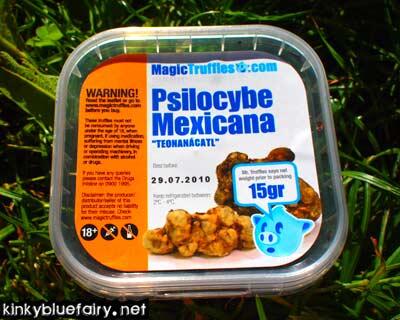 Magic mushrooms were legal in the Netherlands till December 2008.
Many locals blamed tourists for its ban, as the latter would consume the mushrooms without proper knowledge/guidance thus losing control.
Today, only truffles are legal, along with mushroom spores.
I would say that people who are negative or stressed out should not try them,
it basically accentuates whatever emotions you have.
Seeing Yishyene and i are both happy crazy,
i suspected we'd have heaps of fun taking them.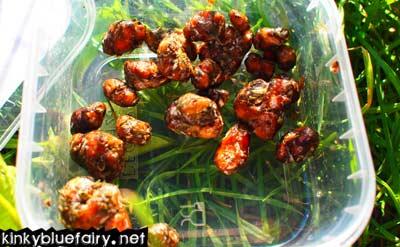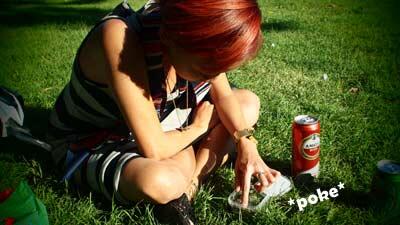 They looked and tasted like walnut.
After half an hour of chilling at the park, i didn't feel anything.
"Do you feel anything?"
"No…"
"Me too. Damn. Maybe we should have bought the bigger packet."
"That's what *i* was thinking!"
"Damn, we're not gonna walk all the way back there now!"
Then as the Mushroom Gods would have it,
everything just suddenly hit us like a rainbow fell on a greedy leprechaun.
The green was greener
the wind was tickling our skin and making us laugh
the birds were singing to us
the ducks were playing a catch-me-if-you-can game
the tree above me was SO beautiful, like a wonderful Disney tree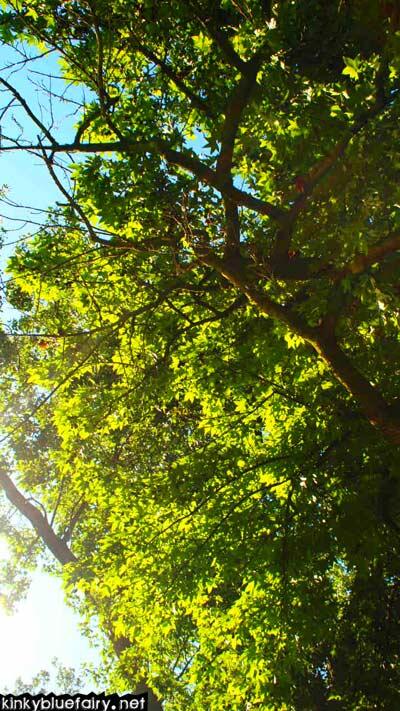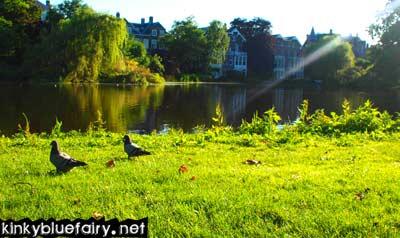 All these pairs of birds walking around really confuzzled me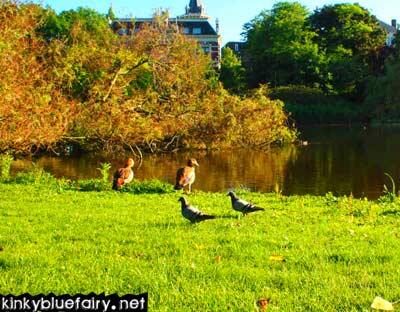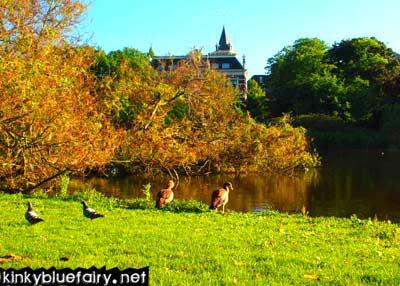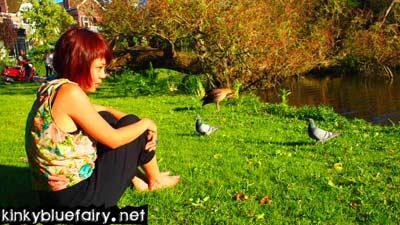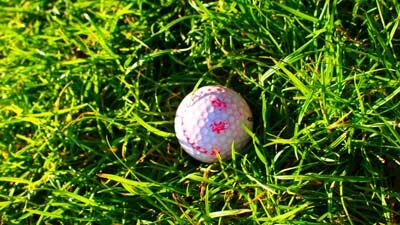 We were just laying on the grass
talking silly nonsense
and someone trying to balance Wilson on her arm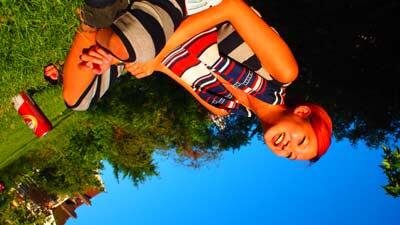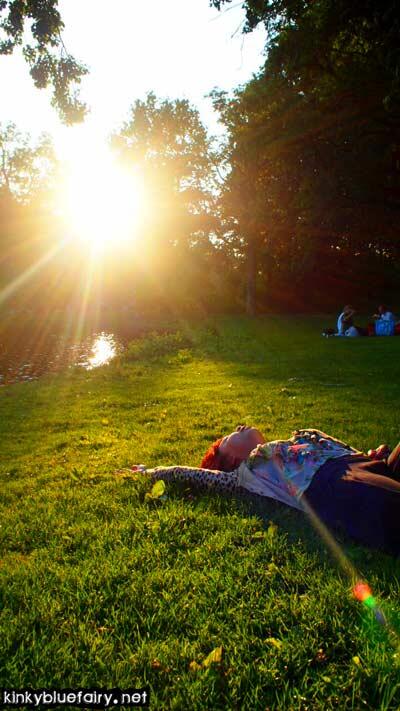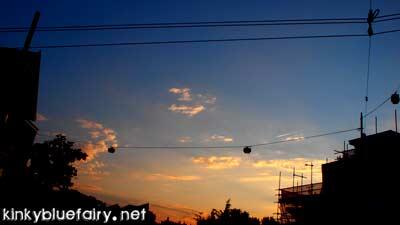 It got dark and cold
so we left the park to get some food
but we were laughing so much i decided it best we just SIT down on a bench
and just hang out till we were sober -_-
Cos we really weren't getting anyway in our condition
Even the automated voice in the bus was making us giggle
"Can you imagine… we just took the least strong one and we're laughing like this."
"Yeah man. If we took the super strong one with lots of stars think we'll just DIE laughing."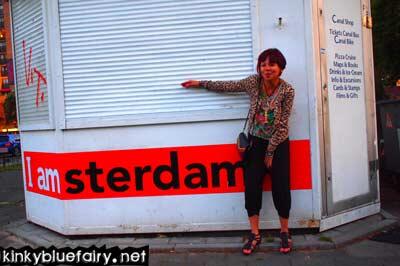 Yishyene sat on the bench trying to figure out for ages who Sterdam was.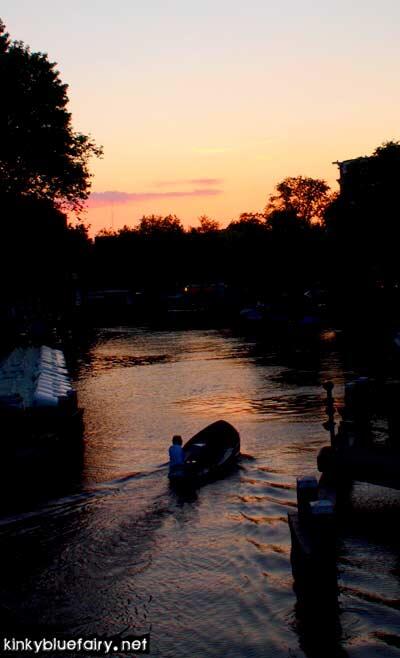 Had the most fun time sitting on the bench
dancing cows
patterns on the sidewalk
a building that looked like a giant bus
Finally we stopped laughing 
and went to buy some food and go home.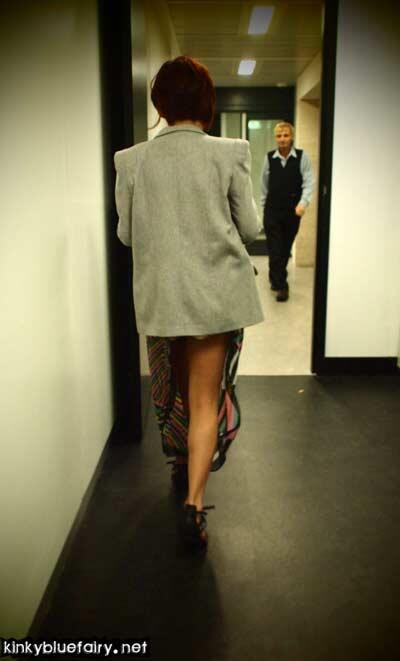 This is how crazy people dress.
Previous posts on Amsterdam:
Mecca for the Alternative
Restaurant As + Vondelpark
Flea market + Van Gogh Museum + Vondelpark (again!)
Wilson's Adventures in Amsterdam